Happy weekend friends! We made it!  What a week it's been.  Of course the obvious is the election but it was also my birthday and my sons birthday this week.  In between being glued to election coverage, I've been trying to get all of my Christmas decorating done.  The key word here is trying.  Nothing is quite done or anywhere near it, but I want to show you some progress.
*this post includes affiliate links for your shopping convenience, you can read more about affiliate links by reading my Disclosure*
Last week I purchased a very popular flocked pencil tree from Walmart.  After having it for a day and not even unboxing it, I knew it was too skinny.  That decision was further sealed as I was browsing online.  I was planning on sharing some holiday decorating ideas and next thing I knew I was browsing Christmas trees.
It's a good thing I did because I ordered two Christmas trees!  One of them I'll be sharing in an upcoming post, but if you want to check it out now, I got this pencil green spruce tree.
The second one I purchased is this beautiful snow flocked pencil tree that I'm using in my dining room!  I've always wanted a flocked tree as a secondary Christmas tree.  And I've always envisioned it in my dining room.  In my mind it would be perfect in a formal dining room complete with a gorgeous Christmas tablescape.
Check out how I decorated my flocked Christmas tree here!
We don't have a formal dining room but this flocked tree fits perfectly in this space and I know it will work wonderfully in our future formal dining room too!
FLOCKED CHRISTMAS TREES
A couple of weeks ago I ordered my holiday Mrs. Meyers scents from Grove Collaborative.  Last year I tried the peppermint and Iowa Pine scents and loved them.  But I wasn't able to get my hands on the Snow Drop scent that was a Target exclusive  last year.  So I scooped them up this year and got the peppermint and Iowa Pine scent in the dish soap only.
The snow drop scent is nice but peppermint is hands down my favorite of the holiday scents.  I've been cleaning with it all weekend!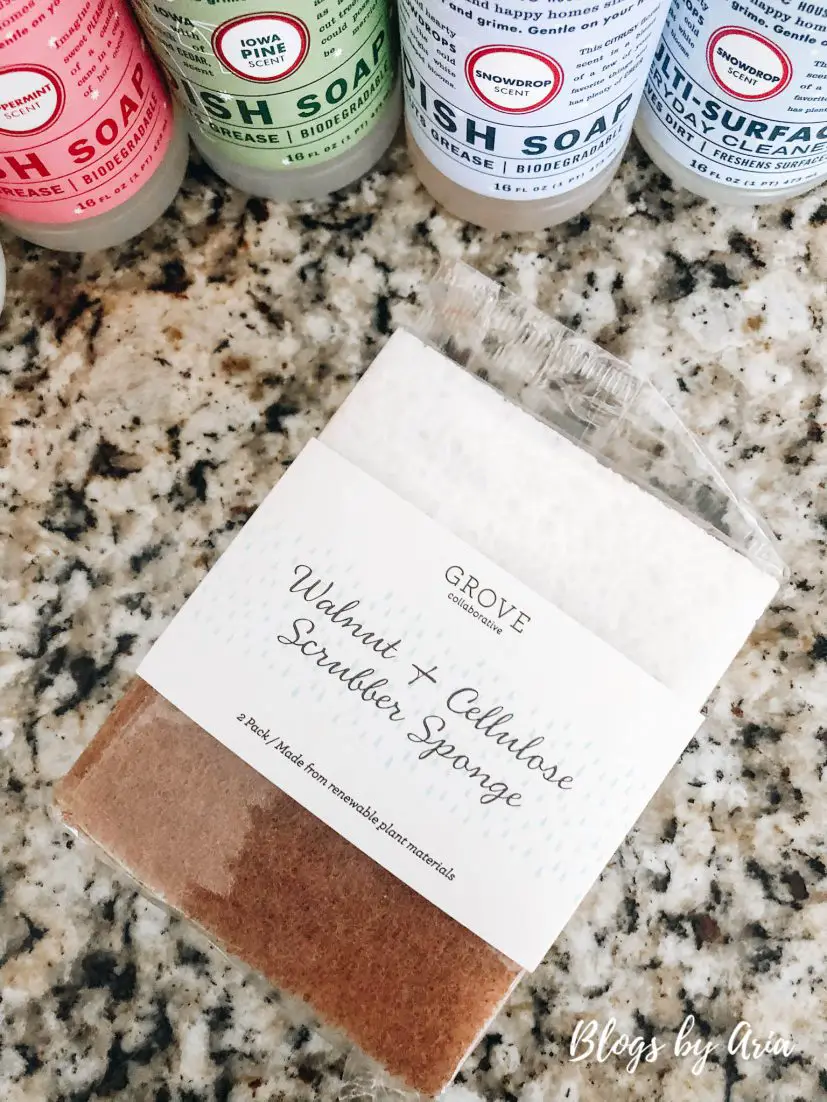 And every time I do make an order at Grove Collaborative I grab these walnut scrubber sponges.  They're so good and I like them better than many of the sponges from the store.
If you're new to Grove Collaborative, you can use my referral link and get your FREE Mrs. Meyers and Grove scrubber set with your purchase!
SHOP MRS MEYERS HOLIDAY SCENTS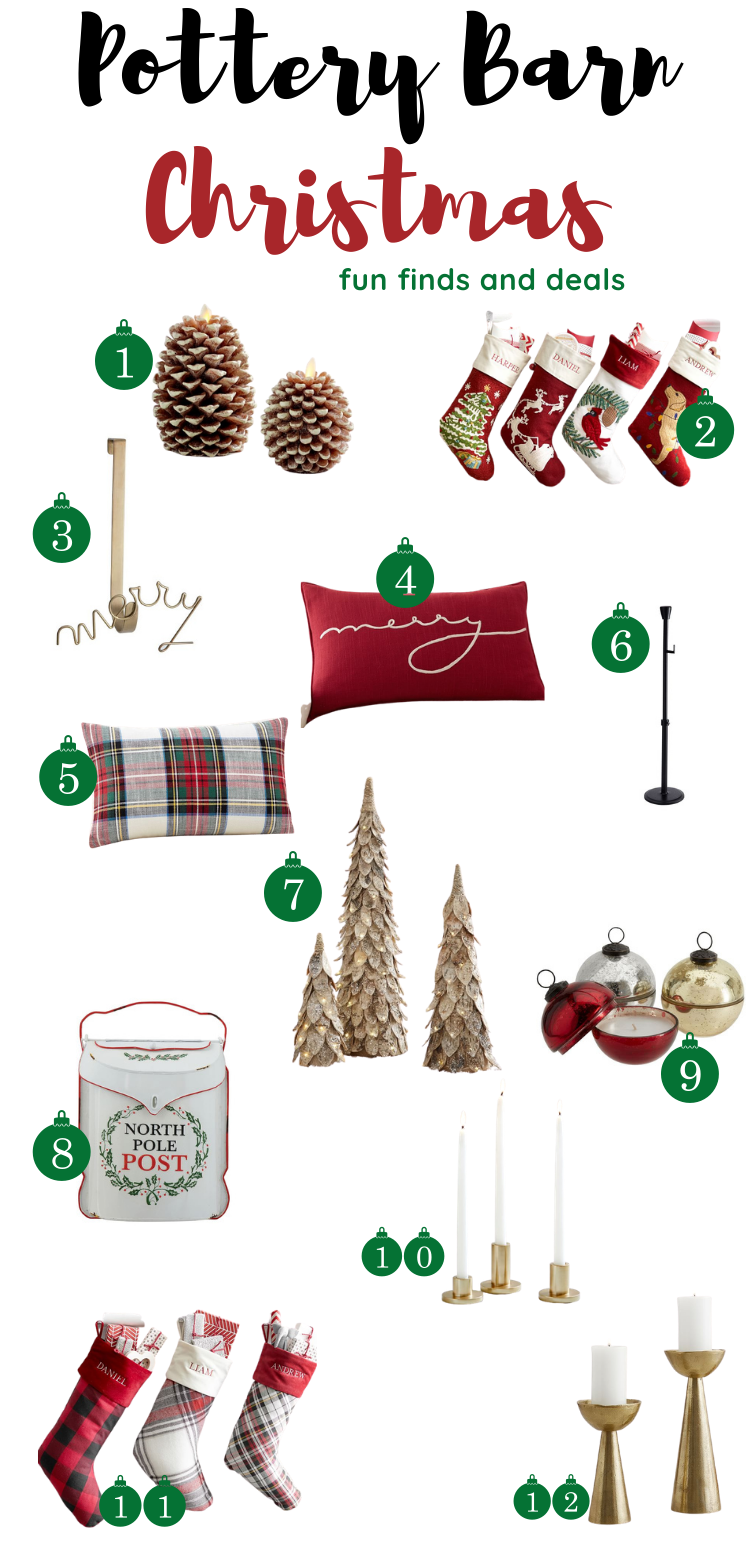 1 | 2 | 3 | 4 | 5 | 6 | 7 | 8 | 9 | 10 | 11 |12
My love of Pottery Barn runs deep, especially for holiday decorating inspiration.  Every so often I am able to find some really great deals.  They always have classic, beautiful pieces to add to your holiday decor that will last for years and years.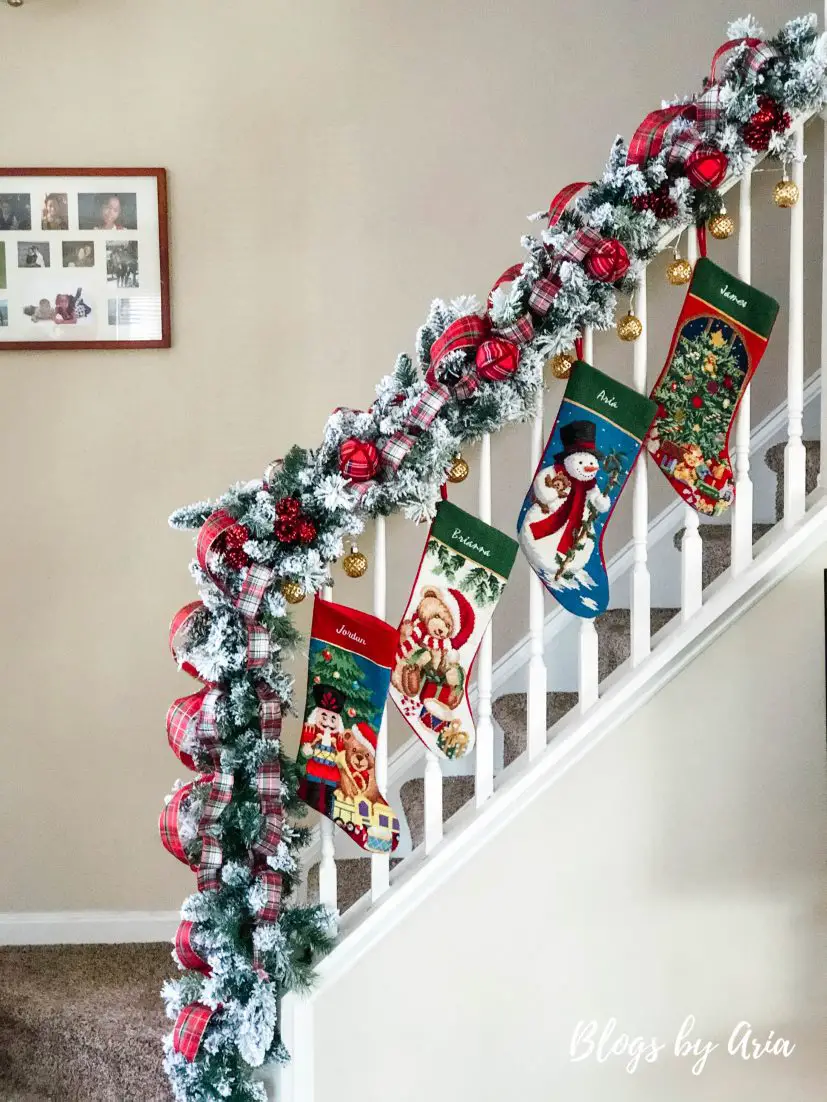 I just wanted to highlight a few things…I'm often asked about my Christmas stockings that I have had for years.  Mine are from JCPenney from well over a decade ago.  But these personalized stockings are a great alternative.
Speaking of stockings, I won't lie that I'm tempted to get these plaid personalized stockings to go along with my tartan plaid theme.  I'm not going to but if you like them, I've also seen a version at Target and an option at Michael's.
POTTERY BARN CHRISTMAS DECOR FINDS
If you're following along over on Instagram I've been sharing a lot of my Christmas decorating progress in Stories.  I expected to be finished by now but at this point I'm hoping to be finished by next weekend.  Part of why I wanted to start decorating so early was so that I wouldn't feel rushed.  So I guess that's working out 🙂
Another reason why I wanted to decorate for Christmas so early was to be able to share with you.  I love when I can share a great deal with you or how I used something in my home and then you buy it and use it too.  Those are my favorite emails and DM's to get!
THE BEST NEWS EVER!
Also, I would be remiss if I didn't mention what a historic day yesterday ( Saturday, November 7, 2020) was.  I've cried and cheered and screamed and cried some more all day long!!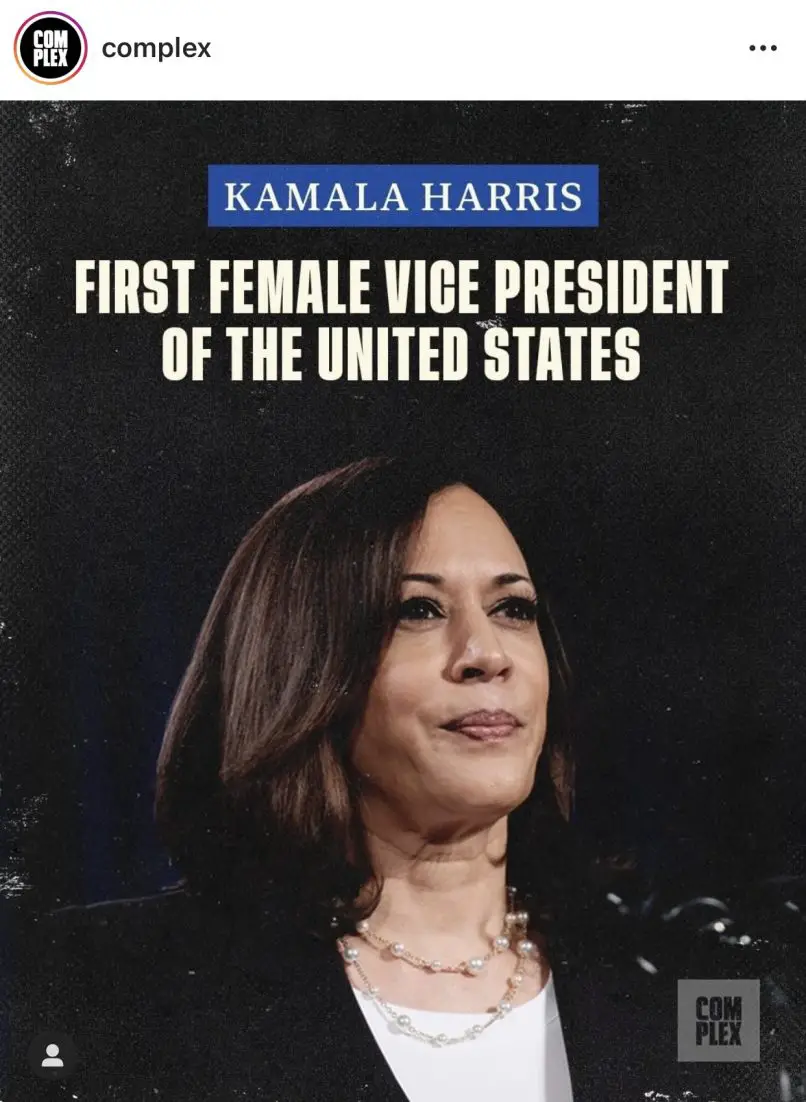 Every time I think about it I cry some more.  Because to think that in my lifetime I've seen not only our first black President but now our first woman Vice President who is also black and it's truly just amazing!  Not to mention that I'm just so proud that so many people voted, the most ever!!  And in a pandemic!!!
I'll just leave it there…my heart is just so full and I've been smiling all weekend from the moment my daughter texted me the news on Saturday while I was out running errands.  I was driving so I thought she was asking me to get her something from the store like she usually does 🙂  But when I pulled into the parking lot I read her text and then I immediately went to Twitter to confirm the news!!
Now I have some more progress to make with my Christmas decorating.  I'm going to need another cup of coffee…or two.  Bring on the Hallmark Christmas movies!  Let's get this done!! Until next time my friend ♥