I love a good quote or a good saying.  I am that person who would have all these sayings on the wall, like all over the place and you'd be like, I think this is a bit overboard.  Oh well.  I especially like positive phrases.  I feel like in a world full of so much that isn't positive, I will take all the positivity I can get.  I love a good pillow.  And I love a pretty pillow.  I was in Kohl's the other day and fell in love with all of these pillows.  I decided to snap a few to share on my blog.  Lord knows I'm trying to declutter and not buy things I don't currently need, like pillows.
These are in no particular order, and this post is not sponsored by Kohl's.  I just wanted to share what I liked and if you like them, you can go out and buy them!  I looked for links so if I was able to find it online I shared the link.  See how that works? Haha!  Let's get started.
It's hard to say I have a favorite but I think this Be Happy pillow the most!  It reminds you to get your thoughts and mood in a happy place!  What's better than a visual reminder?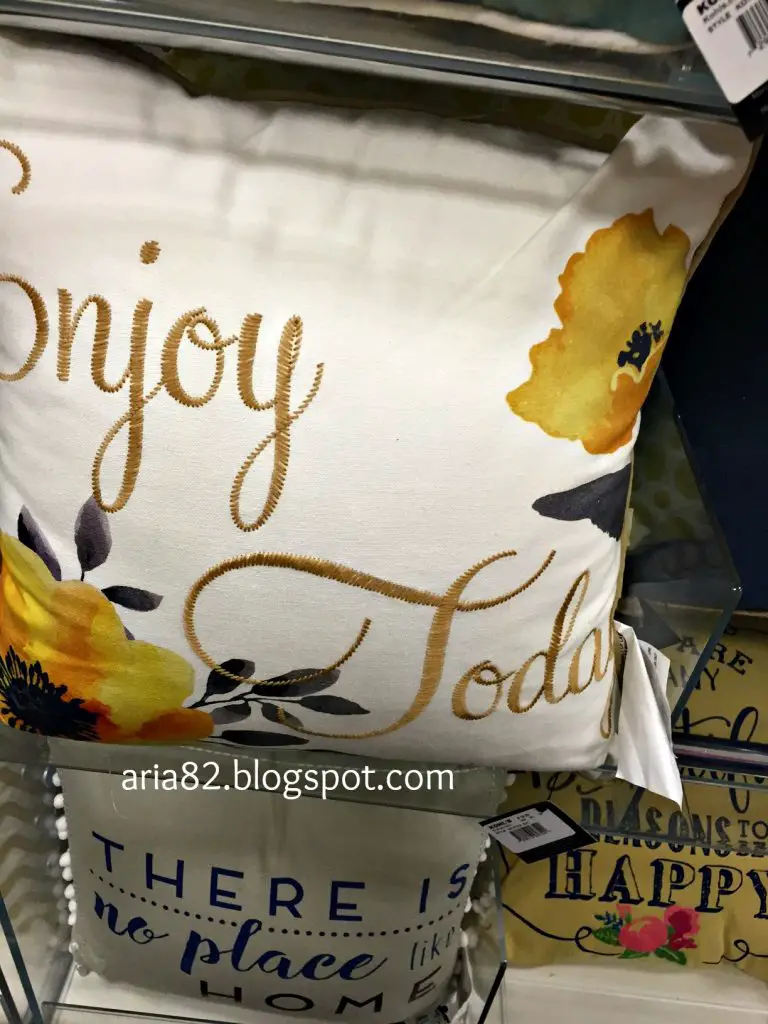 This "Enjoy Today" pillow is cute for fall.  Perfect around Thanksgiving time.  I think it's so easy to get caught up in the past and the future and sometimes you just need to enjoy where you are right now in your journey.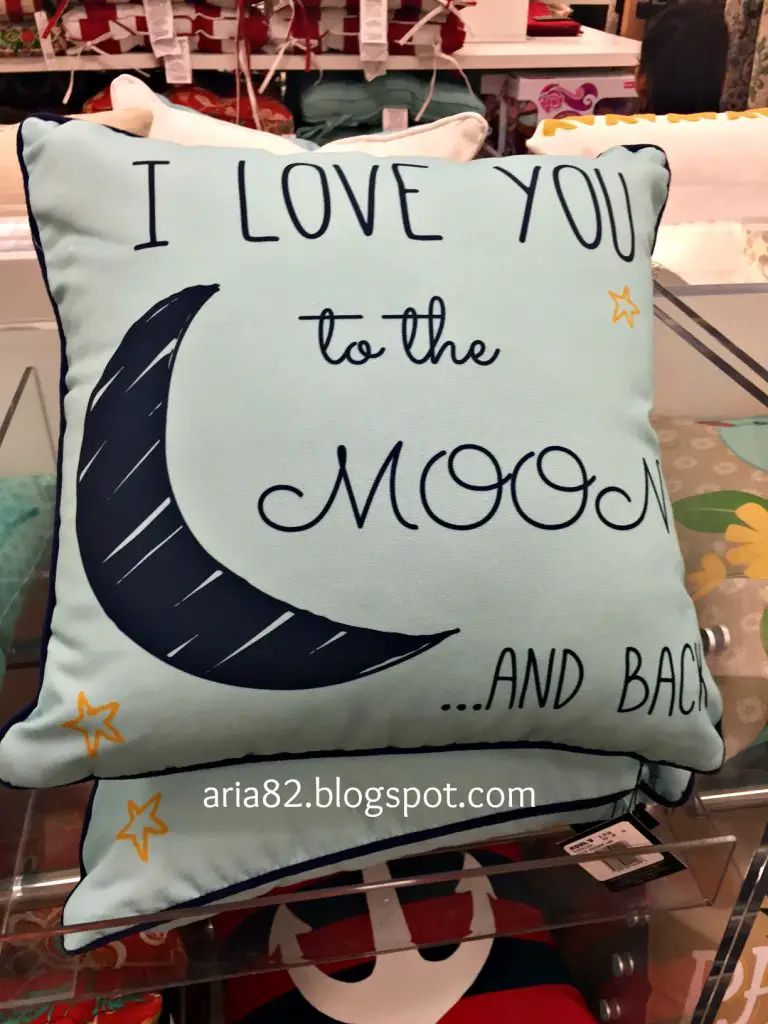 I love this "I love you to the moon and back" pillow.  It's always been a great saying me and my kids love. I used to read that book to my babies all of the time.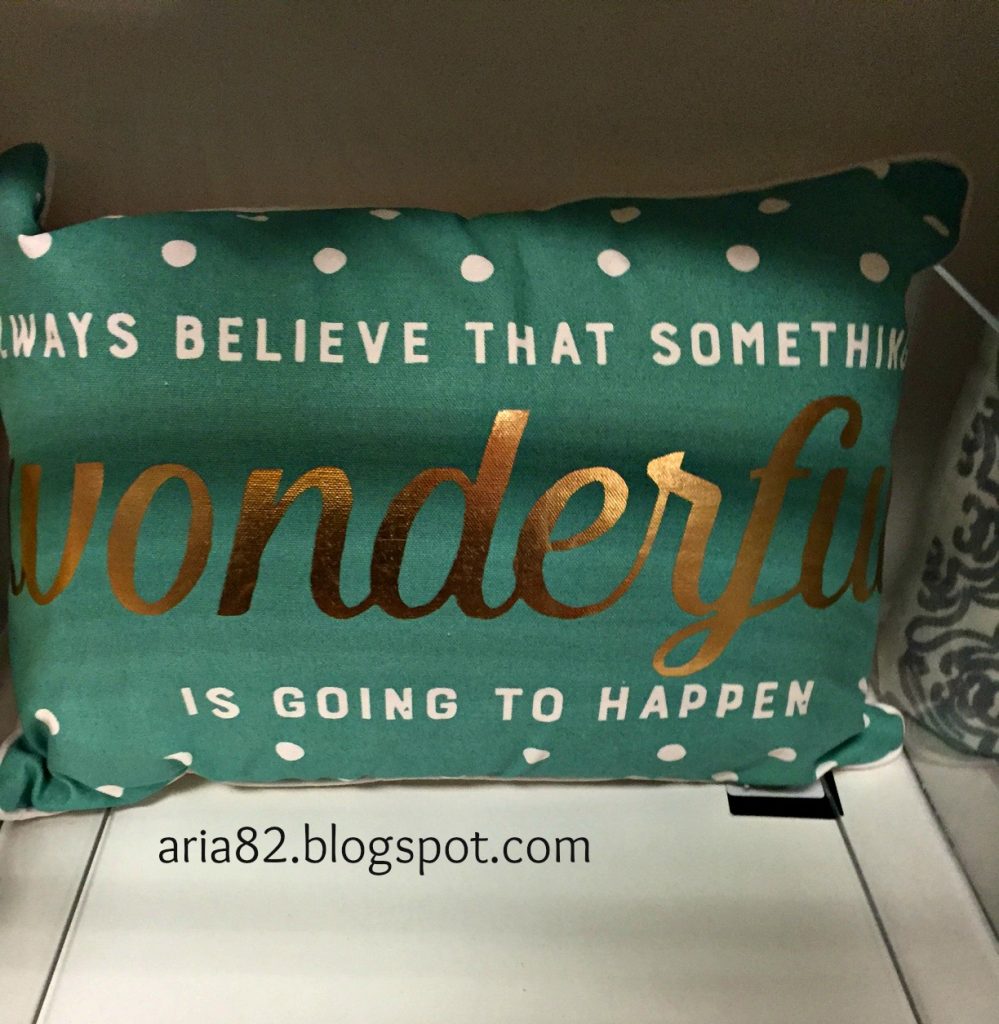 "Always believe that something wonderful is going to happen".  Love this so much because that is something I say to myself all of the time…except I say it like this:  something good is going to happen in my life today.  Either way works.  You have to train your mind to dwell on the good things to attract good things to you.  I'm a work in progress : )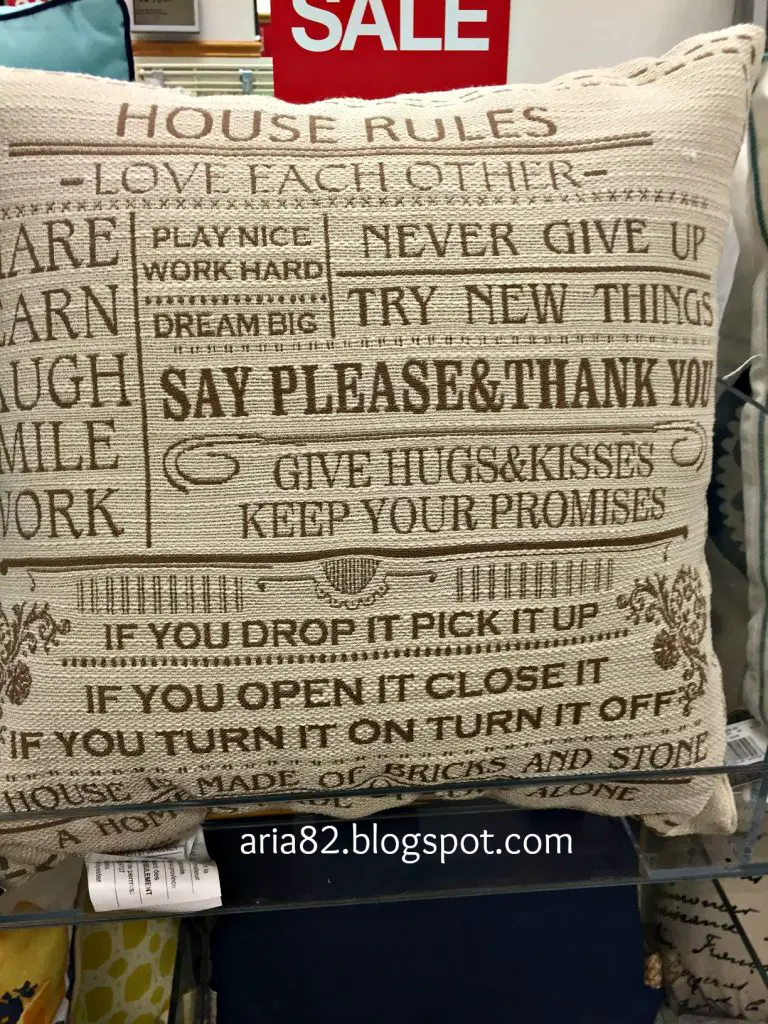 I am that person who loves the wall art that are house rules.  They're always so cute!  And practical.
Since I saw so many cute pillows I couldn't leave out those that didn't have quotes.  Is there such thing as too many pillows?  That's debatable.  While I'm figuring that out let me show you these pillows that add a little something something.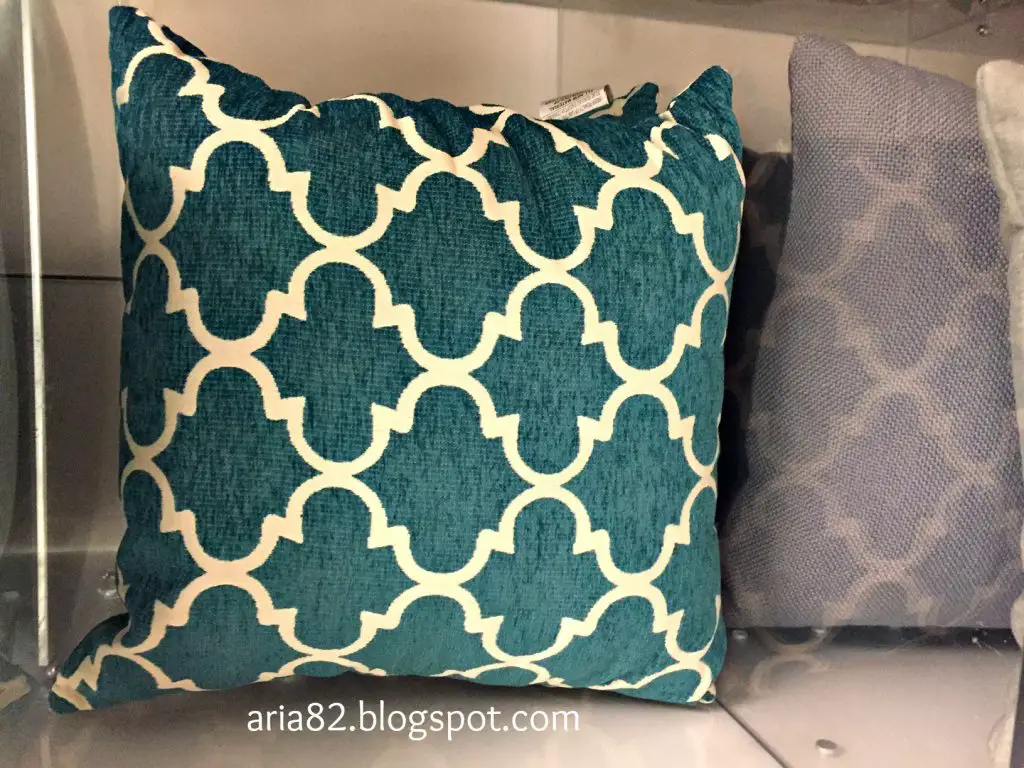 I'm a tad obsessed with two main patterns that are popular now…chevron and trellis.  This trellis pillow is super cute!! 
This tapestry pillow is cute too, probably doesn't match much but I like it!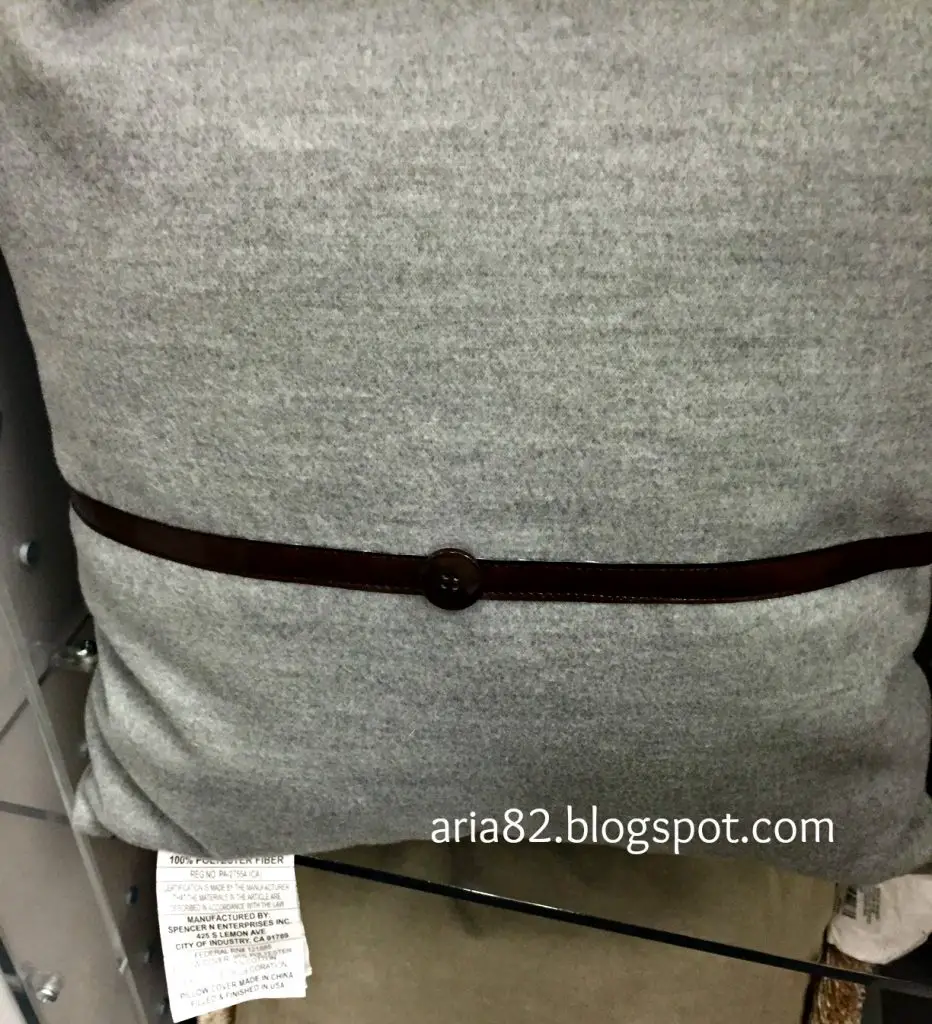 I like basic shirts that have a little bit of detail that sets it apart from the rest.  That's the same way I feel about this cute pillow with the ribbon belt! At least that's what I call it!
This cute button pillow would fall in the same category.  It adds a little pizazz to an otherwise basic pillow.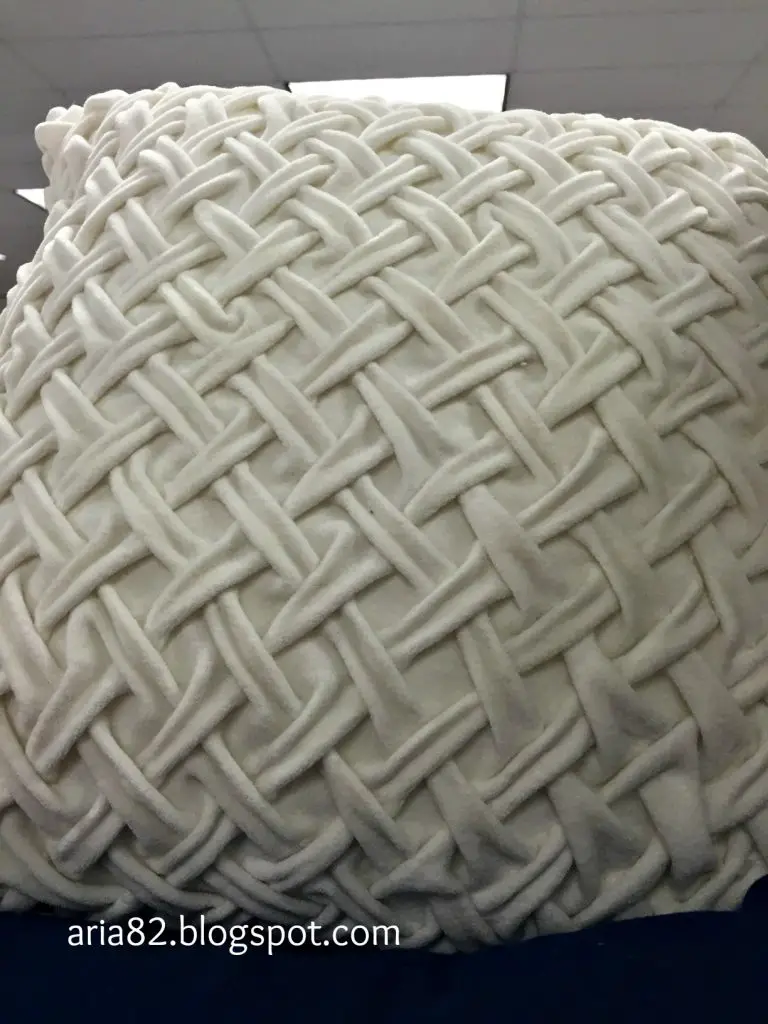 I saw this basket weave pillow and knew it would be great in a bedroom.  It's sooo comfortable!!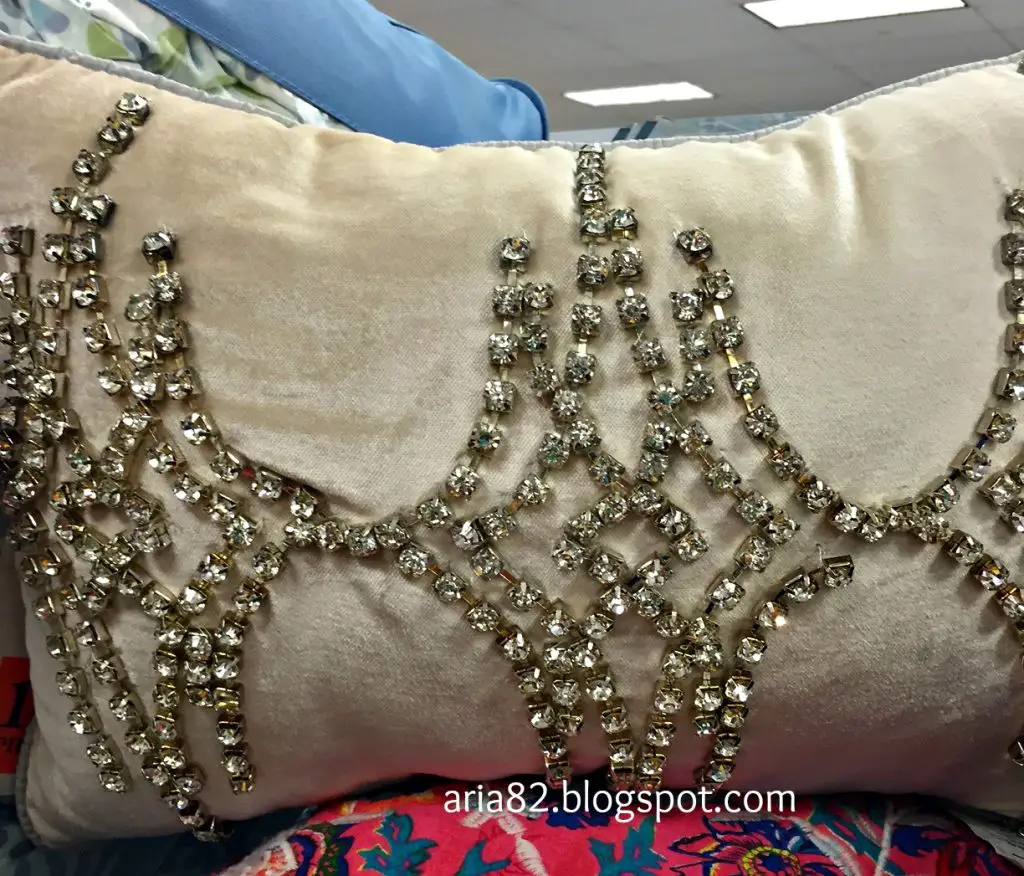 This last pillow I'm sharing caught my eye but my daughter fell in love with it.  Clearly it's for décor and not comfort.  It's fit for a princess if I do say so myself!
Again I love pillows and I hope you saw some you liked too!  Someday soon I will have my own home and you can call me out on my pillow problem! But I think that's not a bad problem to have!! Thanks for stopping by and reading!  I appreciate my readers for sticking with me even when I don't post as often as I'd like.  Truly makes my heart smile!!