Happy March!  It's unofficially the beginning of Spring and I'm here for it!  Here's to longer days, warmer temps and most importantly more color!  Spring is always an exciting time as we watch nature show off its beauty.  And by this time of year I'm really over the dreary gray days of Winter.  Before we get too far into a new month I'm sharing my February favorites with you.
*this post includes affiliate links for your shopping convenience, you can read more about affiliate links by reading my Disclosure*
ANCESTRY DNA KIT
Something I've wanted to do for a few years now is to do an AncestryDNA test.  My daughter decided to buy one for me for Christmas.  Just one of the perks of having a teenager who is working!  In January I sent off my sample and in February I got my results back!
Ever since I got my results I've been in a deep dive into my genealogy.  It's fascinating and easy to get lost in.  My mom has been helping me with tracing through my roots on my father's side.  She has previously done a lot of research on her line of the family.
It's been interesting to see my DNA matches too.  Of course we need so many more samples from people of color to dive deeper into our roots.  I was very interested to see what part of Africa I'm from.  And I was surprised to see Scotland pop up!
EARLY SPRING COFFEE TABLE CENTERPIECE
similar round tray • small woven box • large fern plant • similar choose happy sign
I put myself on a Target time out for a couple of weeks.  Over President's Day weekend Target had a good coupon so I ventured out in search for a couple of faux plants.  One of the plants I came home with is this large Maidenhair fern.  It also comes in a smaller option that I like too and may pickup.  The size is really good and don't be alarmed by the photo online, you can maneuver the stems.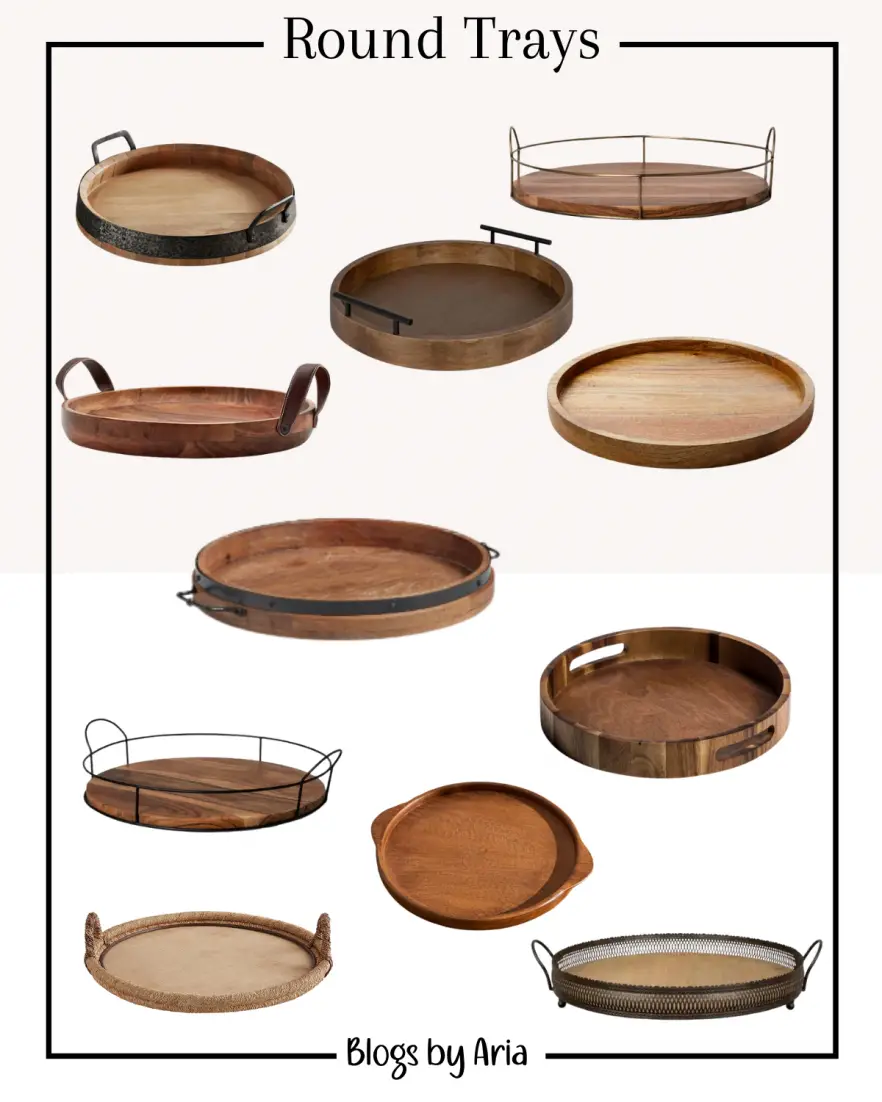 My wood round tray is from Hobby Lobby, I think I got it last year from the Spring Shop.  Recently I noticed it has a really deep crack so I have been looking at some options to replace it.  I'm leaning towards this wood and metal round tray from the Hearth & Hand line.
Shop Round Trays

NEW PODCAST I'M LOVING
I haven't talked about it on the blog because we're just thinking about it…but we've been thinking about our next home.  With the rates going up and very little inventory we've been thinking about building.  Long story short…Zillow recommended a new construction neighborhood about 10 miles up the road by Ryan Homes.
Quickly I fell in love with a specific floorplan, watched lots of YouTube videos and joined Facebook groups.  (I'm a deep diver in case you didn't know)
In one of the Facebook groups someone suggested listening to the Ryan Homes podcast.  I've been binge listening to it and I've found it very helpful.  It's focused on Ryan Homes of course but I think it's a helpful resource for anyone who is thinking about building with a production builder.
We've decided we're not going to go with that neighborhood after realizing it's just outside of the county line.  That's a deal breaker because of the kids schools.  So it's back to the drawing board.
FEBRUARY MONTHLY FAVORITES
Barefoot Dreams cardigan • AncestryDNA kit • My Texas house woven pillow • large Maidenhair fern • Lancome Lash Idole mascara • Capri Blue Volcano candle • salt and pepper shakers
Like I mentioned before, I put myself on a time out from Target for about half of the month and haven't really been doing a lot of shopping otherwise.  Here's a few of the favorites I've already shared as well as what I've been loving this month overall.
Barefoot Dreams Lite Long Cardigan – I'm wearing this as I type!  I'm in my cozy cardigan pretty much daily and honestly it would make my monthly favorites list every month!
My Texas House Sabine woven fringe pillow – You may have seen this pillow in my recent decor post and I must say it's one of my favorites!  It's a pillow cover and so affordable that it's easy to get them in different colors and switch up the look.  The Spring line of My Texas House pillows just released so I may be adding some more to my collection.
Lancome Lash Idole mascara – Oftentimes it's a best seller for me and it's my favorite mascara.  One of these days I want to do a mascara comparison.  What I love about the Lash Idole mascara is how it lengthens and volumizes without clumping or flaking.
Anthropologie Capri Blue Volcano candle – Now that I've put away all of my seasonal candles I've been burning my Capri Blue Volcano candle on overtime!
Hearth & Hand Salt and Pepper shakers – I shared this on my Stories but my old salt and pepper shaker set, while pretty has been a source of contention between my husband and I.  When I spotted these shakers in Target recently I knew they would solve our problems!  They're pretty and have a good weight to them which is what I like.  And the wholes aren't too large which is what my husband likes.
That's it for my February favorites!  I'm very much looking forward to what March has in store for us!  Take care ♥