After the holidays I wanted to give my living room a little refresh.  Part of me was debating whether I wanted to decorate for winter or if I wanted to jump right into Valentine's Day.  Last weekend I filmed a decorate with me and I'm so glad I did.  With a few new items I recently purchased from Target and adding some much needed life to my space with greenery, I've been able to breathe new life into my living room.
*this post includes affiliate links for your shopping convenience, you can read more about affiliate links by reading my Disclosure*
It's amazing what a difference decorating can make not only on the look of the space but on how it makes you feel.  After the holidays everything was so blah.  It looked so bare like we had just moved in and had furniture but nothing else.
Now it feels so refreshing.  Dare I say, like what Spring feels like after a long Winter?  Well let's not jump too far ahead, unfortunately we still have more Winter to go.
I took these shots shortly after filming my video for the purpose of creating my YouTube thumbnail and decided to use them for this post.  So I didn't grab as many shots as I would have normally for a blog post…but maybe that's a good thing lol you tell me.
You can see that I've already switched things up from my entryway.  I knew I wanted to put my table lamp on the side table and I think it's the perfect scale for the table.
Eventually I want to switch up how I style my tv stand, but for now I added back my blessed sign and a little arrangement I've had from Hobby Lobby.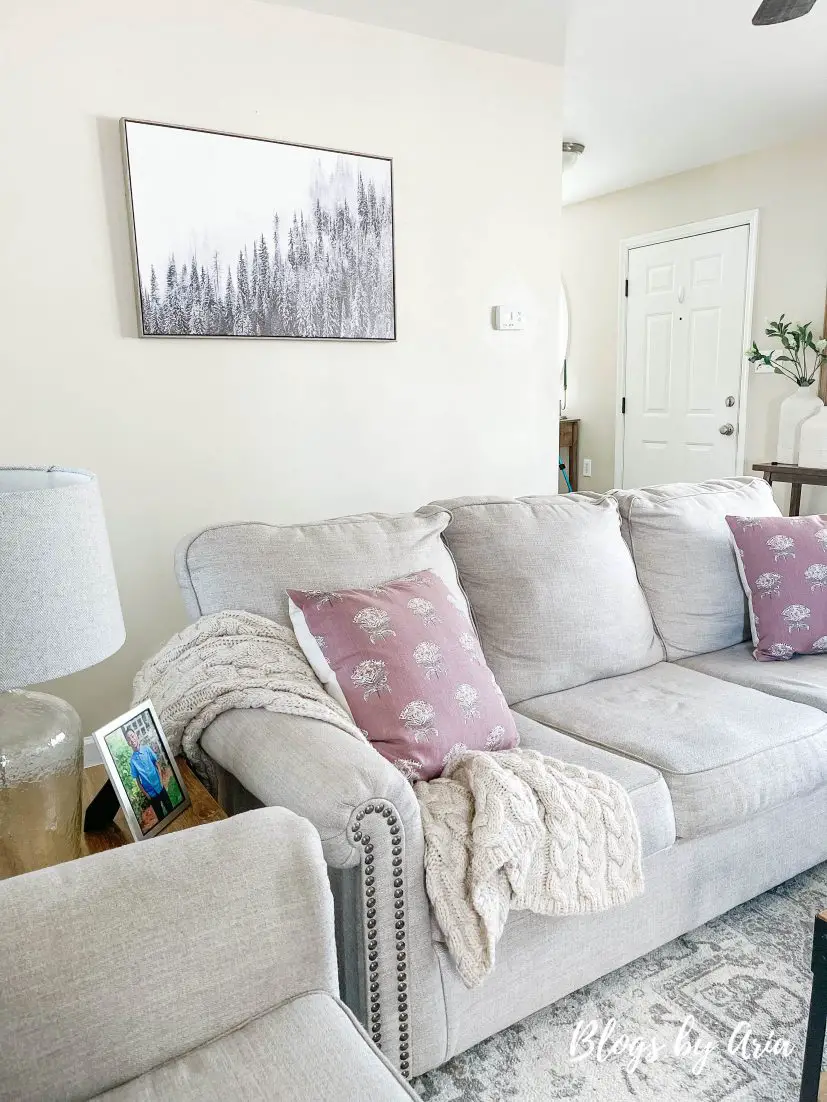 I've really been wanting to add a large art piece that can go year round here.  For now I pulled this winter tree art I got last year at TJ Maxx.
Adding in these floral pillows brings in the perfect amount of color.  They have removable covers so I will replace the inserts with my down inserts.  I've had my cozy throw blanket for a year or so now and wanted to bring in a little texture.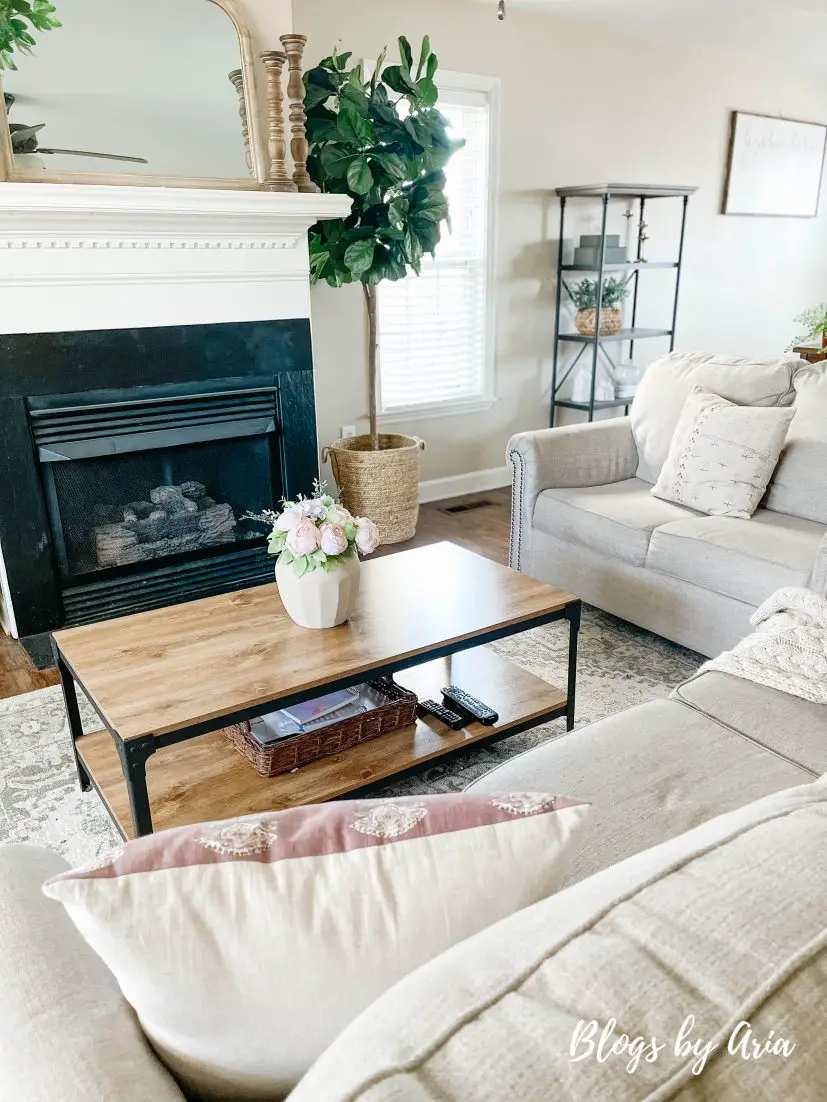 This isn't a great shot of the patchwork floral pillow I got, so I'll have to get some more pictures.  Or you can watch my decorate with me video to get a better look.
Overall this living room refresh has really helped fight the winter blues and reignited the spark for my love of decorating.  It doesn't take much, but sometimes you just need switch a few things up in a space to change the energy.
Next I need to decorate my dining room space because my floating shelves are bare.  That space needs a little refresh too so stay tuned for that!
{Shop the Post}

If you're looking for more home decorating finds and inspiration you may like these posts:
If you'd like to get even more home decor, fashion finds, sales and all things random be sure to follow me here: