One of the things I love about the holiday season is watching my favorite holiday movies with the kids or by myself.  There are a few holiday movies that we like to watch when they come on tv but most of our favorites we have on dvd.  Today I thought it would be fun to share with you a few of my favorite holiday movies.
This post was updated December 2020.
*this post may include affiliate links, you can read more about that by reading my Disclosure post*
The Holiday — I can watch this movie any time of year it is such a great romantic comedy.  I recommend it to all of my girlfriends! At least the ones who I know love a good rom-com.
Home Alone – A classic holiday movie that we added to our collection last year.  This year we added Home Alone 2.  Which is your favorite?
National Lampoon's Christmas Vacation — I have watched this movie since I was a kid and it was inappropriate for me to watch haha!  I still laugh hard on all the funny parts!  Never gets old 🙂
Miracle on 34th Street — This is the version I grew up watching, I have watched the original but I prefer this one.  I watched this with my daughter the other night, it was her first time seeing it and she enjoyed it.  One of my classics.
It's a Wonderful Life — Speaking of classic, this is my second all time favorite movie!  Of course we watch it every year and of course I cry every time I watch it.  We watch this together as a family.  I have the two DVD set that has the color version and the black and white.  My daughter prefers the color version of course but I prefer the black and white version.  I can't wait to watch it this weekend.
The Santa Clause — One of my very favorite Christmas movies that I didn't realize until recently that it wasn't in our collection!  So glad I was able to grab this one this year.  I always say, if you don't believe in Santa this movie will make you a believer 🙂
A Charlie Brown Christmas — We love the Peanuts gang and it's so odd that these movies were made before I was born (by a lot) and yet me and the kids love them.  Can't have Christmas without Charlie Brown.
Mickey's Christmas Carol — This is our favorite version of this story.  It's the best animated one for sure, although I actually like the original movie version of A Christmas Carol.  This is short and sweet and won't give your kids nightmares.  (Have you seen the other Disney version? Sheesh it was a bit much for kids and for me)  There's also a few holiday short cartoons after the movie that I watched as a kid so it was fun seeing the kids enjoy them too.  I just ordered this one from Amazon when I realized we didn't already own it.  I'm over trying to find out when our favorite holiday movies are going to come on tv and this way we avoid the commercials. *fun fact, I have two of these because I ordered another one when I couldn't find it, so now we have two*
The Polar Express – We have this in our collection and yet I've never actually watched this movie!  The kids have but I haven't.  So I definitely want to take the time to watch this.
What are some of your favorite holiday movies?  Does anyone remember Garfield cartoons?  I used to have a Christmas special of that show on VHS back in the day and I'd love to see it again.  Maybe I should see if it's on Amazon… anyway I digress.
It's hard to peel myself away from the Hallmark Christmas movies but it's always worth it to watch these Christmas classics!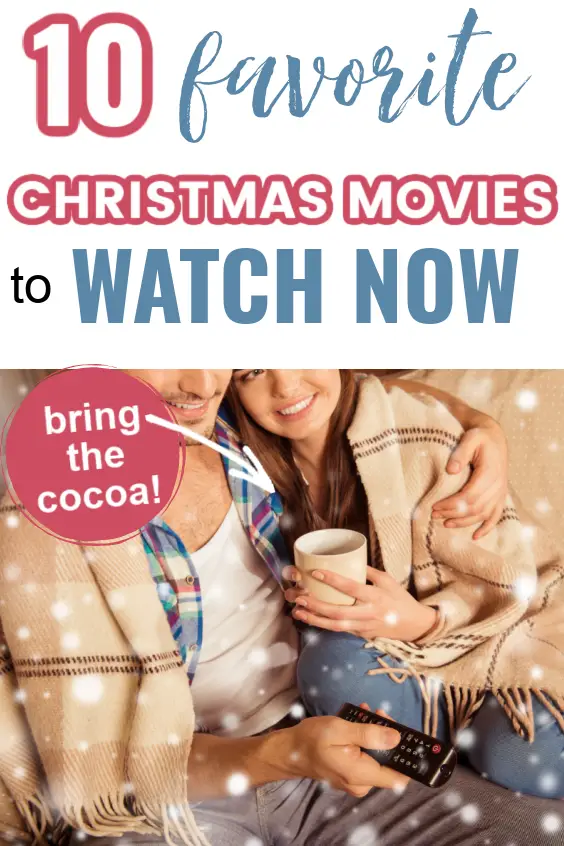 My goal every Christmas is to not get stuck wrapping gifts on Christmas Eve!  It's the worst!!  So for the past week I have wrapped a couple of gifts every other night or so.  The key is staying organized.  Scissors and tape seem to grow feet and walk away in this house so I just corralled a few of my handy gift wrapping supplies into a Ziploc bag.
My favorite tape for gifts, my gift wrap cutter (that has grown legs through the years but I have found it in the Spring and put it away for the holidays) and my gift tags.  I got these from Hobby Lobby but I also have a few sheets that I keep with the rest of my wrapping paper.
I take the bag and put it near where I wrap my gifts at night.  That way I always know where it is and it's tucked away from where the kids will see it.  Hopefully that will help you too!  Here's hoping for all of the gift wrapping to be done before Christmas Eve so we can get some sleep before the kids wake us up at the crack of dawn on Christmas morning!  Fingers crossed!! 🙂