Today is my birthday.  For the Lord allowing me to see my 30th birthday is truly a blessing in and of itself.  I may not remember all of the times I've come close to losing my life, my mom is quick to remind me of so many close calls as I was a child…I know I can tell you a few times as a teenager and adult where if things were askew by a hair…I wouldn't be here.  Hell, I can even tell you of a time when I was tempted to take my own life.  But HE kept me.  He gave me that split second to get some sense back in my head and know that no matter how hard it may seem at the moment…my life is worth living.

I will not lie…my 20s were hellafied hard.  It was a difficult decade to say the least.  What I hope and pray is that I've gained wisdom throughout all that I've gone through and dealt with.  Can I leave the acne behind in my 20s?  The acne that I didn't have until I started procreating.  I know I can't leave behind all of the struggle, but can I make better decisions in my 30s?  Can I realize my dreams in my 30s? My answer to all of these questions is: YES!!!

I was awoken early this morning to another big hurdle in my life.  And yeah it's gonna cost more money that we just don't have.  And I'll admit…I'm tired of fighting.  I'm tired of struggling.  I just want to have some things come easily to me.  Not everything.  I don't expect to have a silver spoon available at every turn to stick in my mouth.  But sometimes I just want something great to happen.  I could have cried all night and all morning.  I could give up.  I could just say you know what? I'm done with this and just literally give up.

There are times when I look back and I'm just like, I can't believe I'm worse off this year than I was last year at this time.  There are times when it seems easier to commit a crime than to live a life of good citizenship.  But you know what?  God is working on me.  He truly is and has been for past couple of months now.  I've been learning to lean on him and trust in his word.  I've been praying more.  Trying to read the Bible more.  Quite frankly, I have to work even harder every single day at my job than some of my co-workers…Why?  Because I have to work to keep my mind positive.  I have to work to keep the doubt out of my mind.  Sure sometimes you may look at me in my cubicle and see me wipe away a tear. But I'd rather be wiping away a tear that wells up than to be sobbing uncontrollably at my desk.  It's hard.  It really is.  But I make the conscience decision literally minute by minute, hour by hour to remain positive.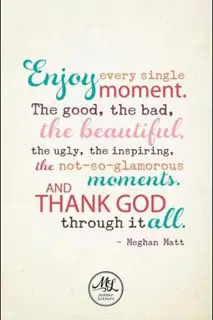 My mom has passed on to me the trait of being able to make a song out  of anything.  And one song that she used to sing is in my spirit today.  It's from scripture. 2 Timothy 1:7

♫♫♫ God has not given us the spirit of fear.  God has not given us a spirt of fear.  For he has given unto us a spirit of power.  A spirit of love.  And a sound mind.  Be strong in the Lord and in the power of his might.  Be strong in the Lord and in the power of his might.  For he has given unto us a spirit of power.  A spirit of love.  And a sound mind. ♫

Today I am thankful for my birthday.  I am thankful for all that is ahead of me.  I know the best is yet to come!