Hey friends! I hope your week is going well.  I'm just chilling at home recovering from my surgery and I have a lot of time on my hands.  I realized it's been a while since I've shared some of my planner spreads and I thought now would be a good time to share some of my favorite planner spreads so far this year.  It's hard to believe we're almost at the end of April.
*this post may include affiliate links, you can read more about that by reading my Disclosure post*
I'll be sharing a ton of pictures so you may want to grab a snack 🙂  I've been seeing a lot of Pinterest activity on my planner spreads lately so I wanted to be sure to get a few more pictures this go round.  If you're not already following me on Pinterest please do!  I love being on Pinterest and am always happy to find new friends 🙂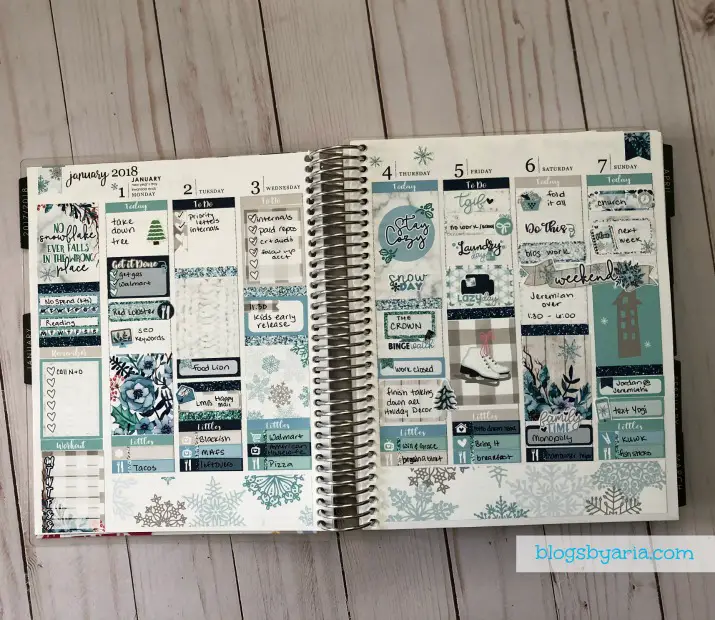 This was the first kit of the year in my 2018 Erin Condren Life Planner.  It was befitting for that week since we got our first snow storm of the year.  This kit is by Lexie Kylee Designs on Etsy.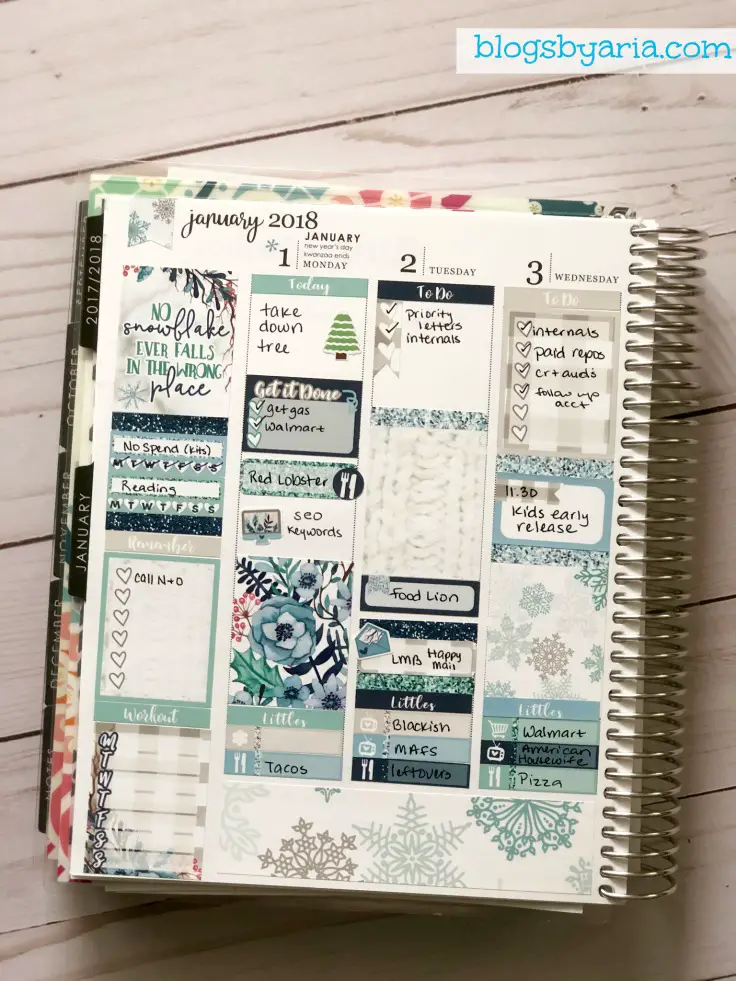 Look at that cable knit sweater detail.  That's what made me want to get this kit.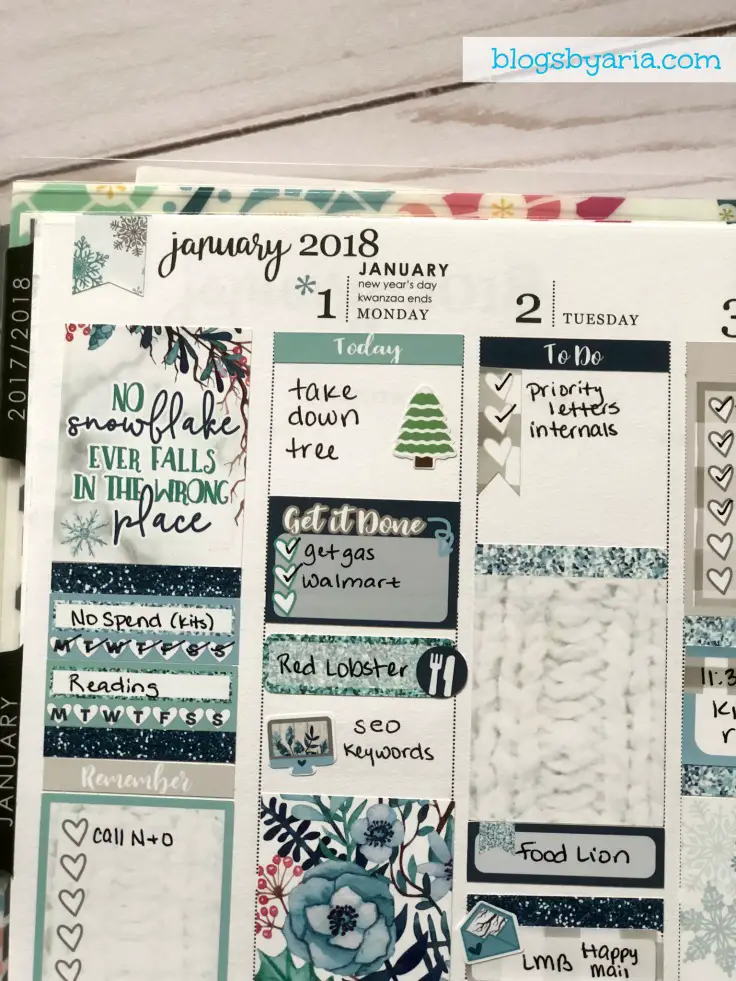 The colors in this kit are so soothing to me.
A couple of weeks later I used another kit by Lexie Kylee Designs…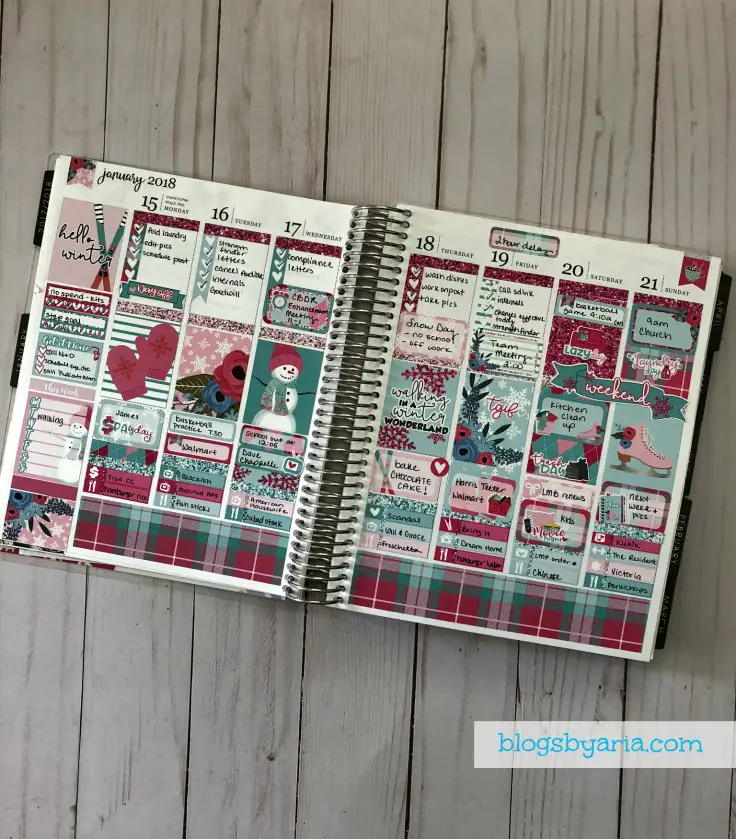 And we had even more snow this week!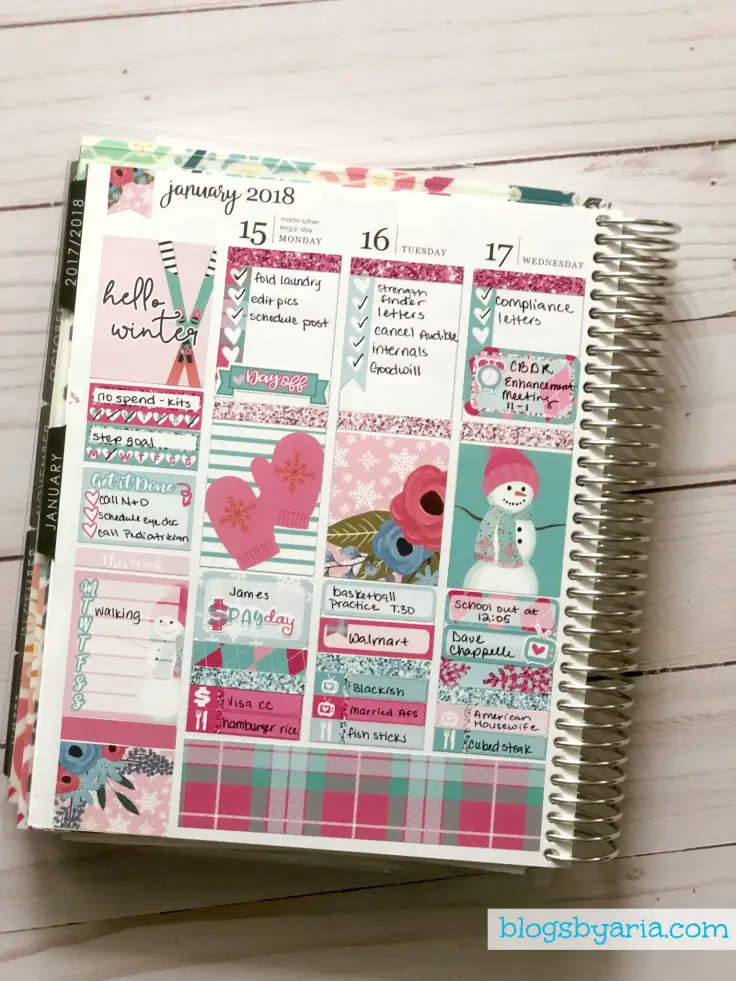 Needless to say by that point I was over the snow!  If there was any correlation between using her kits and the snow I wanted nothing more to do with it for the winter 😉 haha!
I know a lot of the country is still dealing with wintery weather and I know that sucks.  There were tornadoes here in North Carolina just the other day and today we woke up with temperatures in the 30's.  #whereisspring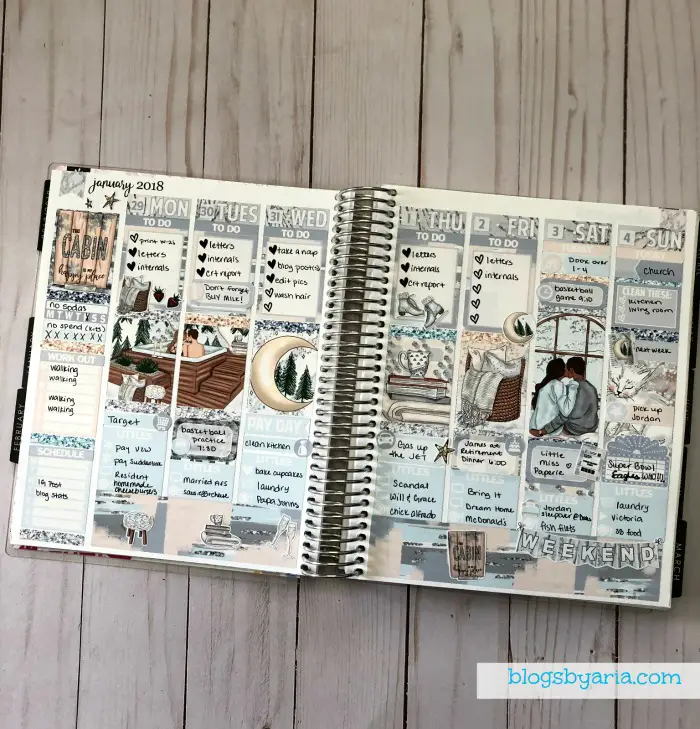 This was the November mystery kit from Glam Planner I believe.  I absolutely loved using this kit!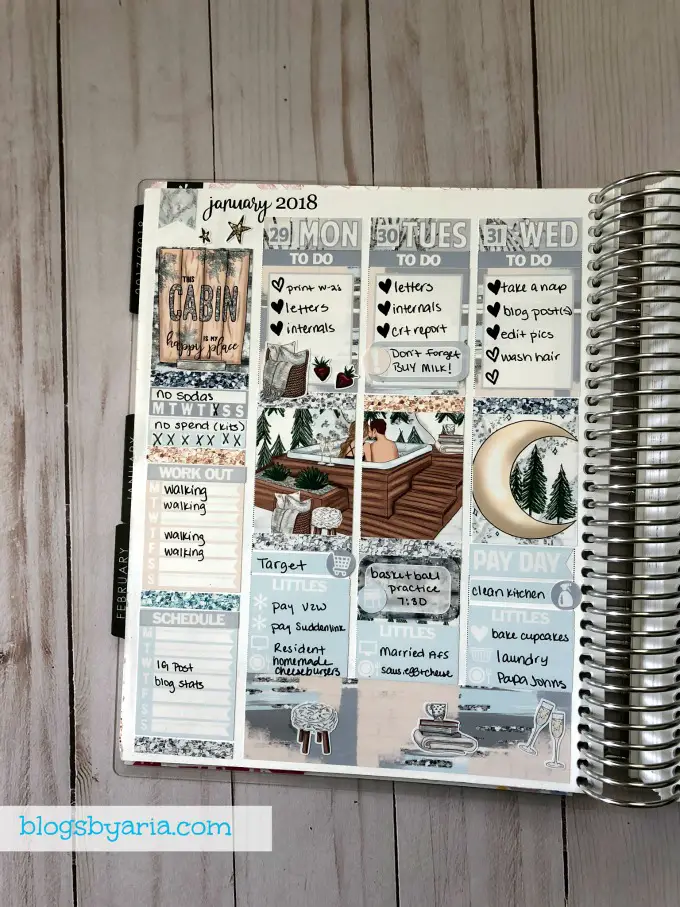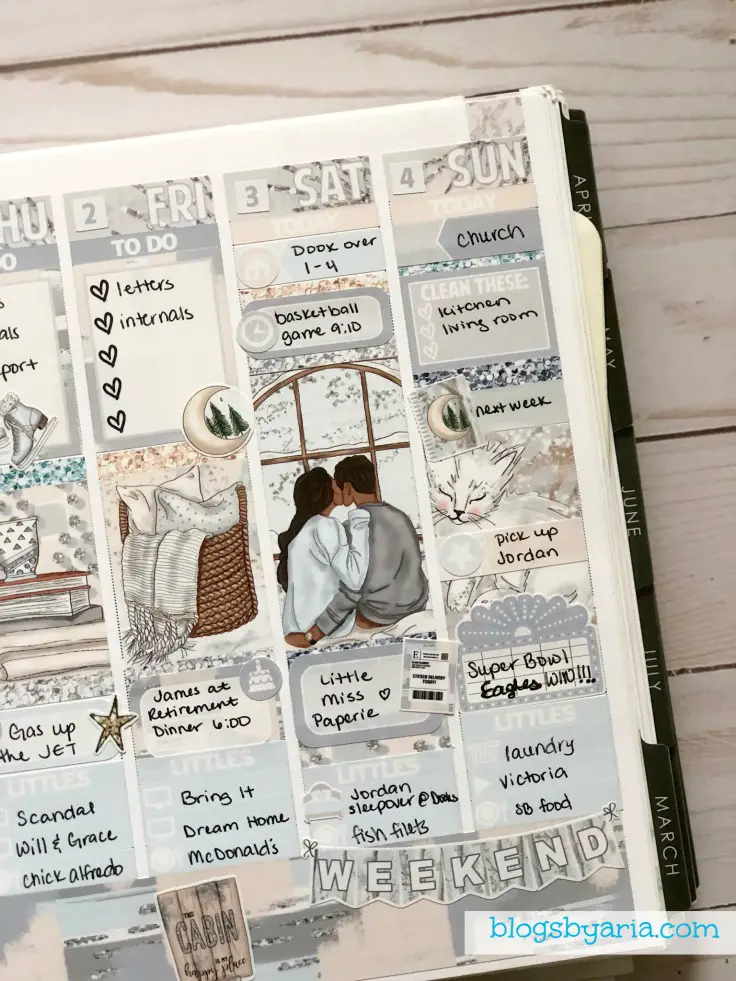 This kit came with the snuggled up couple in different skin tones which I am always a fan of.  The romantic and cozy vibe of this kit is what makes it stand out as one of my favorites.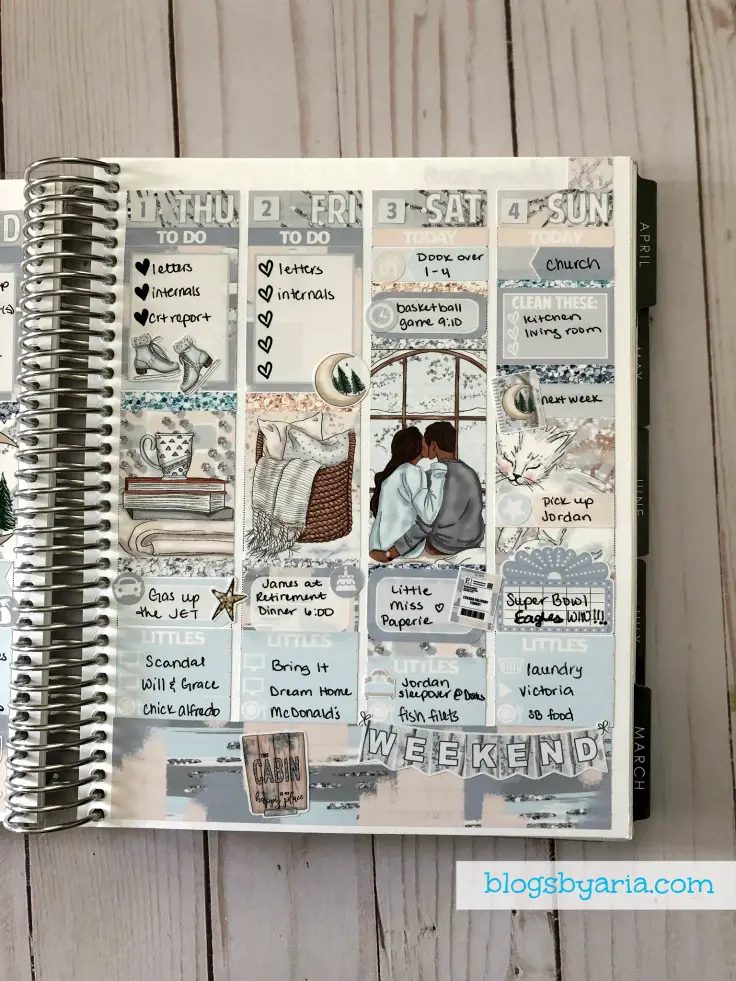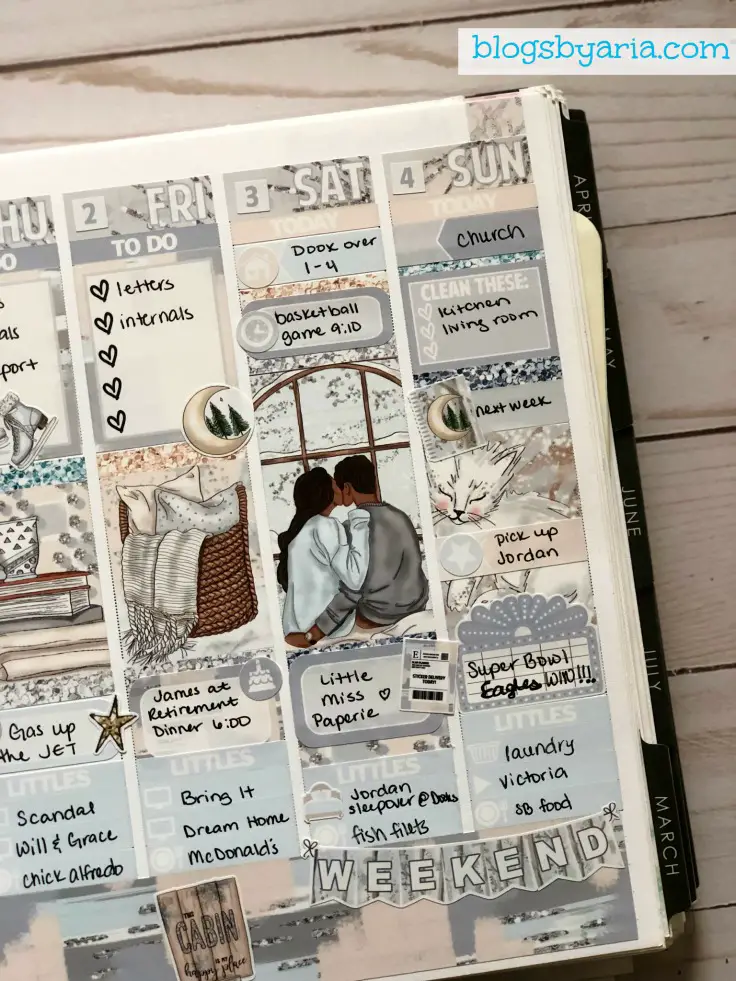 I love the basket with the throw blankets inside.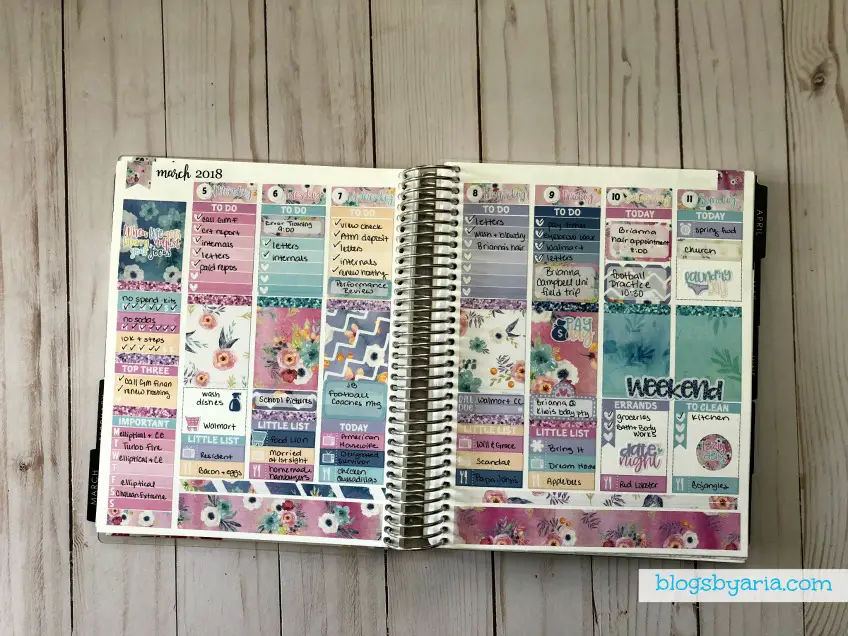 I decided to make it Spring in my planner even if it wasn't Spring outside with this kit by Little Miss Paperie.
Get $10 off your Erin Condren Life Planner here!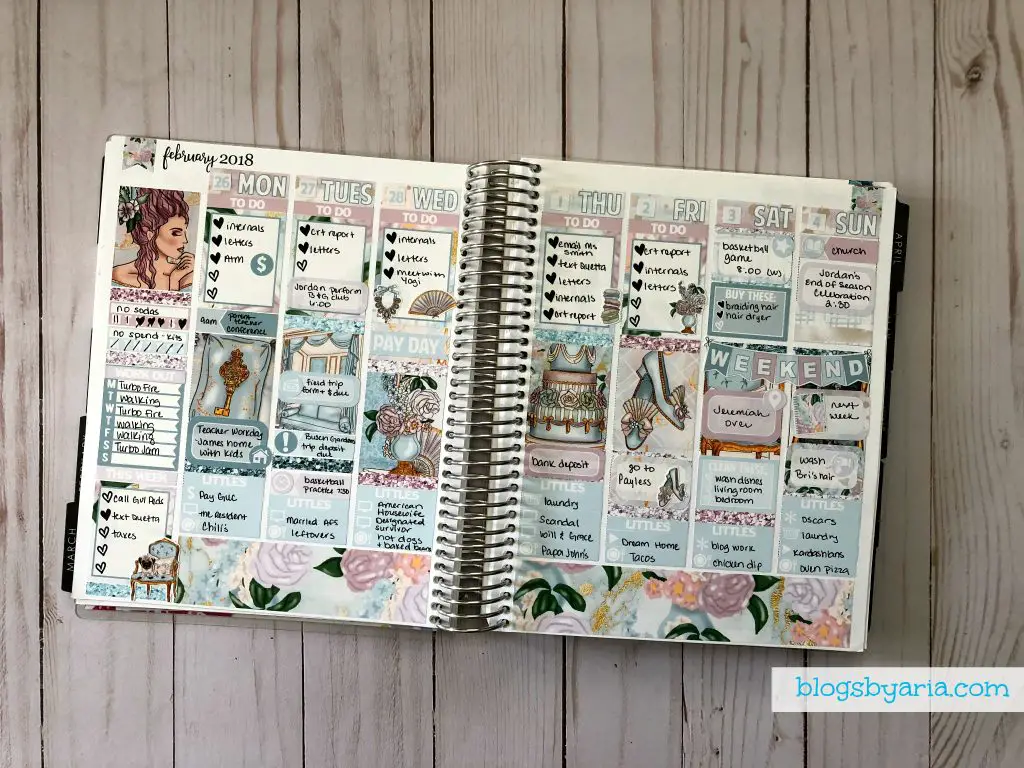 This kit was my last mystery kit by Glam Planner.  It's a Marie Antoinette themed kit.  What I love about it is the florals.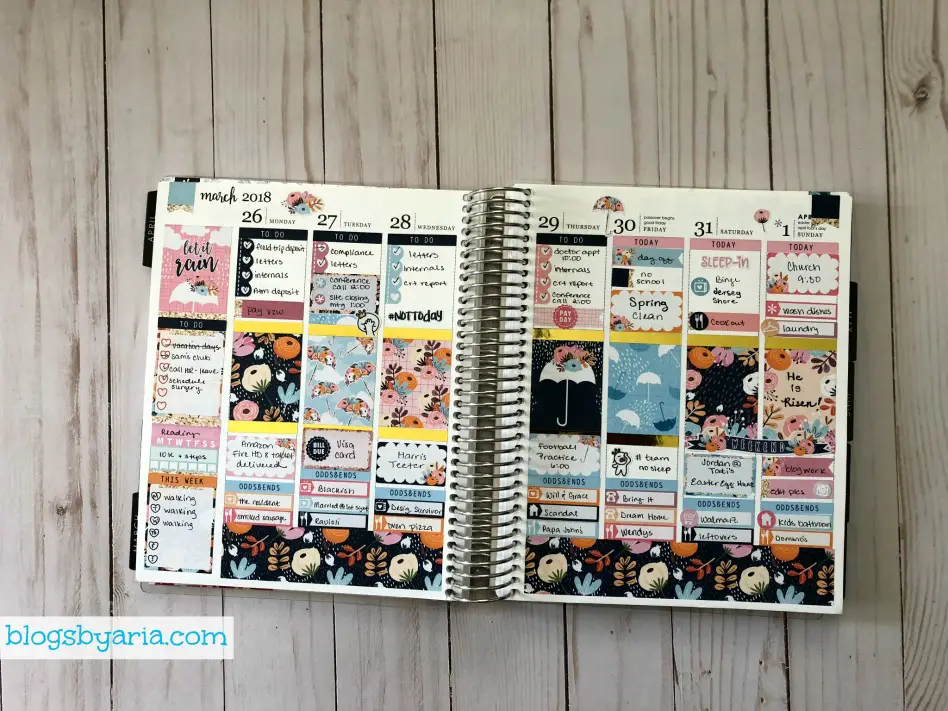 I used this rainy days kit by Hello Petite Paper for the week of Easter.  I couldn't wait any longer to use it and I loved how it turned out.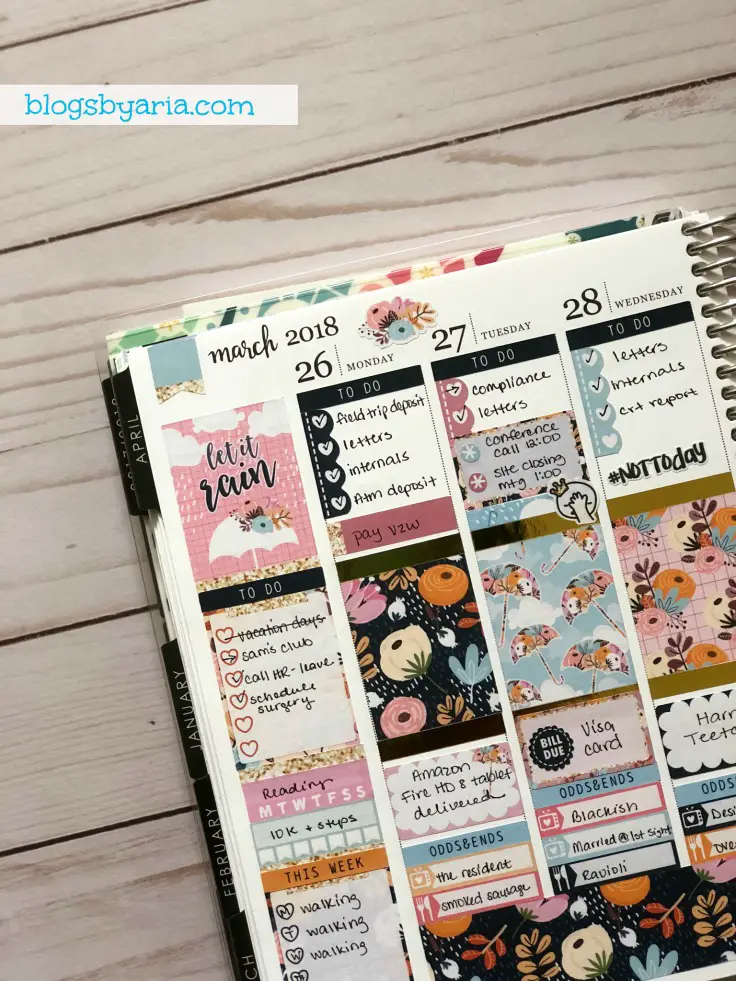 Her artwork is so pretty.  She does all of her own illustrations.  #talent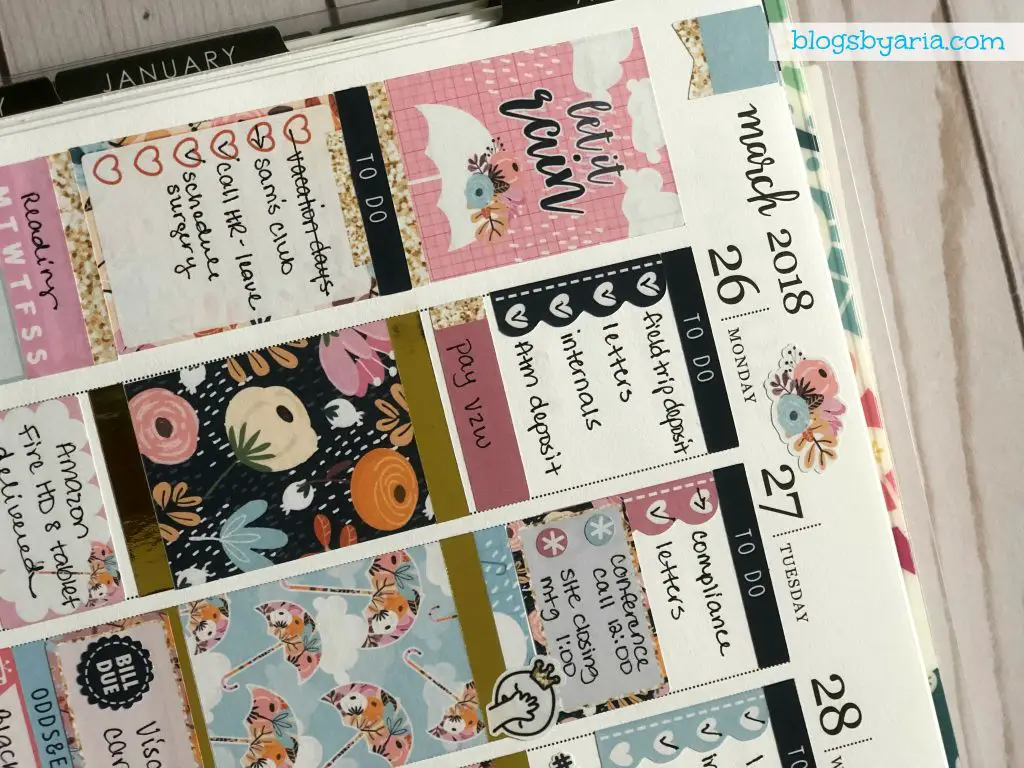 I also got to use these gold foil headers from Rose Colored Daze and the munchkin shaking my head sticker is from Once More with Love.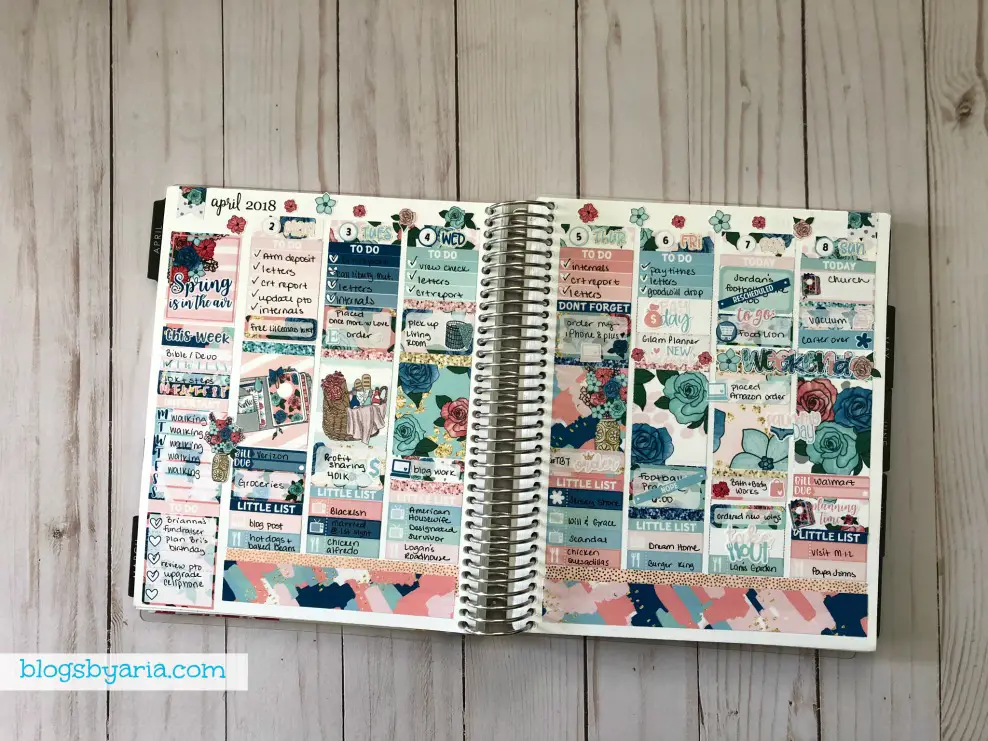 This spread makes me so happy!  It's the March Little Misstery Box by Little Miss Paperie featuring It's Planning Time.  I am obsessed with this kit!
Get 10% off your first purchase at Little Miss Paperie here!
I'm sorry this picture is dark.  During my photo sesh it decided to get a little cloudy.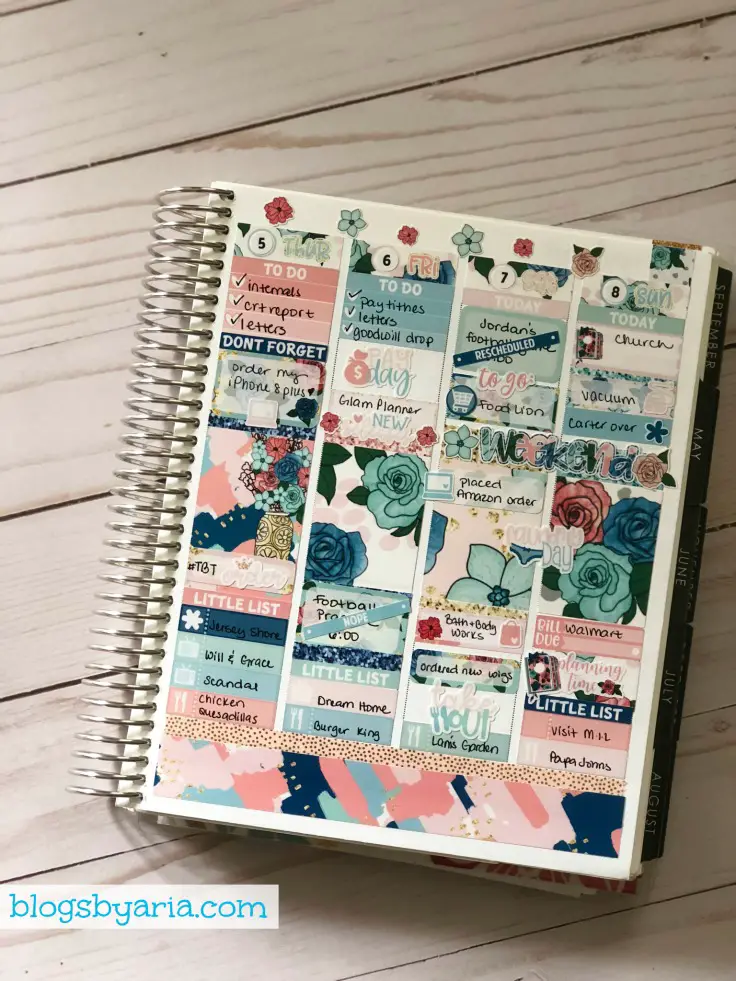 That weekend banner is gorgeous!
That about rounds up this planner spread round up!  I hope you got some planning inspiration if you are like me and like to decorate with planner stickers.  I really enjoy having an outlet to share my love of planning.  Thanks for spending some time with me today.  Be sure to subscribe to my emails below and I'll see you next time friends 🙂