In all honesty this has been one heck of a year.  There were some good things that were produced out of 2012, being alive at this point to be able to write about for one, but  as a whole…it was a pretty craptastic year.  But as with growing older one hopes there is just that…growth.  I can definitely say I've grown this year.  Some for the better, some for the worse.  But growing nevertheless.


The Good

There were some high points to this year for sure.  I turned 30, my husband turned 31, Brianna turned 7, and Jordan turned 4.  Thankful for all of our birthdays.  For Brianna this year was her first big deal birthday party.  What I learned from that this year, is that you don't have to go broke for your kids parties, but you do have to be willing to spend a pretty penny and it's worth the cost for the memories that you'll cherish and they will too.  My first slumber party for my birthday was my 7th birthday party and I still remember that.  It was my first memorable birthday party so I definitely had to step it up for my baby girl…and will have to continue to do so.




We went on our first family vacation.  A week in beautiful Carolina Beach.  We've always gone to the beach and stayed at my parent's beach house for a day or so.  But this year was our first time contributing so we went in on half and stayed the entire week.  We had a great time despite financial setbacks.  What I learned is that complete planning is key, and that it's definitely worth the cost and saving up to be able to go all out and enjoy vacation.  We won't be doing that this year.  2013 we will go places but more four day weekend style things.  I want to go to Philly this year, maybe a couple of beach weekends and an amusement/water park.  In 2014 I have my eyes on Disney baby!!!



On the career front…this has been an intense year.  But at the end of the day…it ended up good.  Exactly a month ago I started my new position with my company.  I'll discuss the darker side later in this post, but for the brighter side of things… I have been going back and forth pretty much all year long with where I was supposed to go with my job.  I was fed up in my position and needed more, deserved more… For the majority of the year, my eyes were set on Charlotte.  As that was looking less and less of a reality, I began to think about Raleigh.  After much prayer and tears, I felt led to apply here in Greenville.  The position I felt I was led to didn't pan out, but the one I did get, I applied for just as a back-up and here we are…in a new, better paying position.  I get more responsibility and more for my resume.  One thing I'm taking away from this year is that I'm not willing to settle anymore.  Things aren't given to you, you have to go after what you want.  So Charlotte or Raleigh are still in my near future.
The Bad
If I am to be honest…the past few years have left a bad taste in my mouth.  And if there's been anything that's come good out of it…it's that my faith and  relationship in and with God has strengthened.  He's brought me thru a mighty long way this year.  He's truly had mercy on me and for that I am so truly grateful.

Overall this year is broken into two parts:  pre-vacation and post-vacation.  Pre-vacation was everything that had to do with my panic attacks.  Never had them in my life until this year.  Went to a therapist and everything.  Didn't continue to go…blogging is cheaper than therapy ya know?  It's not just a line…it's the truth!!!  But with that is the problem of exposing too much in my blogs…so I had to take a break from blogging if I couldn't keep it positive.  On the one hand tho, I did kickstart my weightloss this year due to all of this stress and anxiety.  Everybody would say, "wow what are you doing to lose weight?" My reply "it's called stress".  Sad but true, but in my efforts to alleviate my anxiety, I would workout more…stress made me eat less…bingo bango…there you go.  I did go thru some very low lows during this time and thru the entire year.  I'm looking forward to less of these lows moving forward.

Post-vacation was all about recovering from the financial hardships that seemed to time themselves with our vacation.  It was one thing after the other.  I'm not going to even go there…but let's just say it only fueled the stress weightloss.  I can thankfully say however, that going into 2013 financially is already something I'm super excited about!  Thank the Lord for my new  position!!

The Ugly

The ugly…is really ugly.  Too ugly to really go into…it just sounded good in the title.  But the ugly wounds are fresh and I've learned from them.  That's all I will say on that.



Not to end this post on a sour note… 2012 was full of extreme highs and lows.  I will say that the election took a big chunk of my year and helped me to not focus on my own problems…I was focused on the greater good of our country.  But now I'm back to regular programming and focused on making 2013 the year of positive and great change!!!  The year to be happy!!!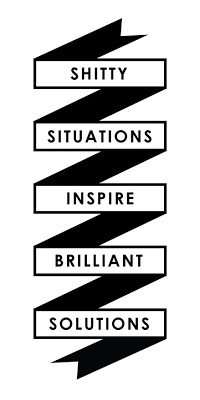 and if your 2012 was on that same page as mine…keep in mind…there's still time…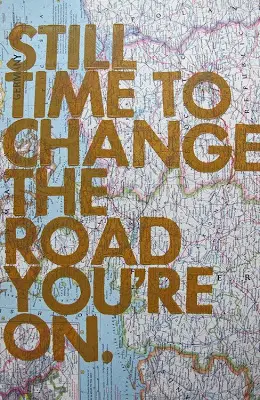 The best is yet to come for me in 2013!!  I'm thankful for my experiences and the lessons I've learned…I pray for wisdom, grace, mercy and favor! Amen.