I don't let my daughter watch awards shows.  She's 8 going on 9 years old.
But the Grammy's were on…
Last night, I was stuck doing her hair and I had to make the choice to turn the channel or to watch the opening act which was Beyonce and Jay-Z.
As a Mom in this day and age where commercials are overly sexualized and every where you turn you're covering your childs eyes and ears to keep them innocent and pure.
With that being said, I guess I should throw my two cents into the mix as well.
There was absolutely nothing wrong with Beyonce's performance in my opinion. I covered my daughter's eyes once when I thought Beyonce would turn up, but she didn't, and if she did, the camera cut to the audience.  I covered her ears when Jay-Z said "her breastesses (how does one spell that? lol) are my breakfast" but that's it.  Mind you if my daughter does hear this song, it's not from me or her father.  I am very mindful of what plays in her presence when I can control that.  That's a whole nother post so I won't even get on that soap box.
For the song choice which is about sexing her husband, I thought the performace was very tame and tasteful.  And as someone who wanted to see it, I wasn't offended or put off in any manner.
Beyonce wasn't gyrating, twerking and making pseudo love on stage.  She was mostly in her chair hanging over it, but never to me in an overtly sexual way.
I would much rather see Beyonce performing on stage with her man, whom she married, singing a song about what married folks do than to watch bony Miley Cyrus gyrate and try to twerk on a married man that is not hers.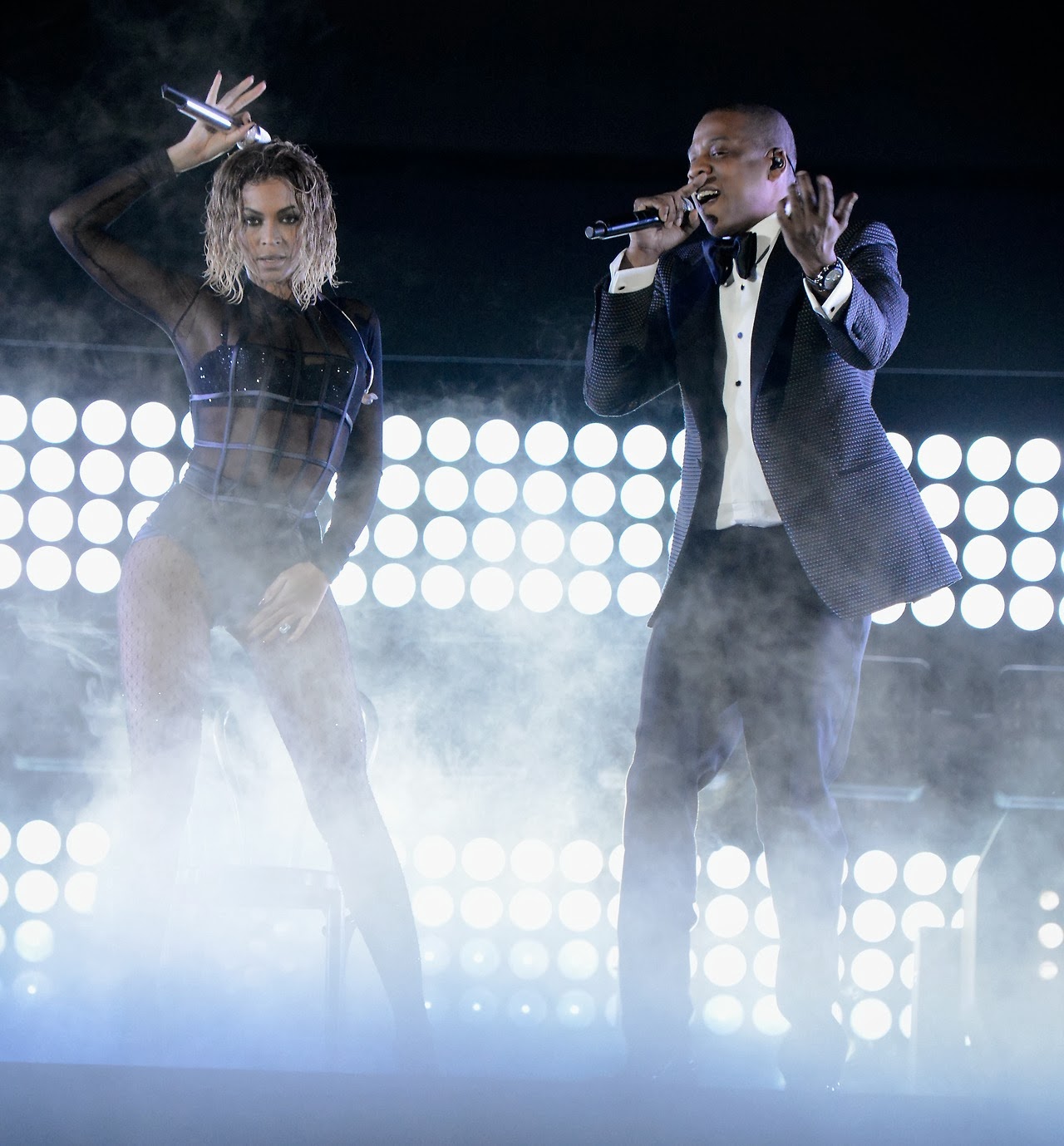 "Drunk in Love"
Grammys 2014
Photographed by Kevin Mazur


Beyonce's performance held my attention the entire time.  Not in distaste.  Not in disgust.  But in awe because she's Bey and I've loved her since the very beginning.  I don't always agree with her and we're not even gonna have that convo.  But Beyonce is the Queen.  She's not a wannabe, she's not trying to make a name for herself, she already has one.  Nothing short of amazing if you ask me.  And if you don't ask me, I'm telling you anyway.


What did you think about Beyonce's performance??