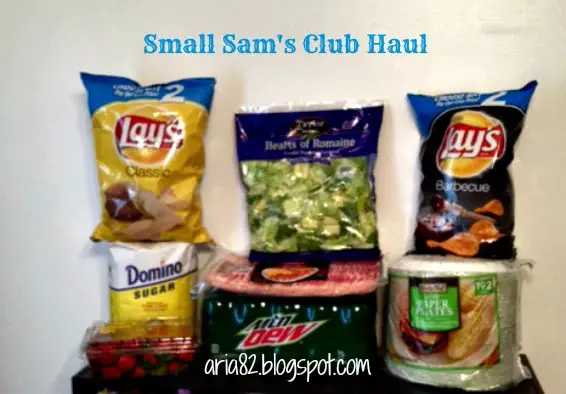 As a couponer, warehouse clubs like Sam's Club and Costco are not a preferred place to shop.  Mainly because as a couponer your goal is to pay the least amount of money.  So instead of going for the big Economy size package, you go for the small package because you're looking at price per unit.  So for example, a coupon for $1 off any box of Frosted Flakes… well I could get the big Family size box that is say $4.88 at Walmart and get it for $3.88.  Or I can get the smallest box that let's say is on sale for $1.88, well with my coupon I just got it for under a buck.
That's great if your bottom line is to pay as little out of pocket.
The coupon game is changing.
I'm seeing less and less of the coupons that I prefer.  Many of the really good coupons from maybe two years ago are now $$ off 2 or 3 products instead of just the one.  Well that's not helping me at all.
Neither does not staying on top of my couponing.  When you aren't on top of the game then you're not saving as much money.  I really need to get back to it all the way from my end.
Lately I have been going with my friend to Sam's club when she needed to pick up some things.  I decided to do an experiment.
You see, I'm tired of washing dishes.  And it's apparent that I'm the only one who does them…so my solution since I don't have a dishwasher is to get more disposable items.  I haven't seen good coupons for paper plates in several cycles.  When I'm not getting paper plates on a good deal then I'm washing more dishes.  The plates I like, which are Dixie Ultra (and Walmart and Sam's Club versions) will go on sale at Harris Teeter for $2.  Combine that with a coupon and I'm happy.  But coupons are few and far between…so if I go to Walmart and get their version of the plates, they come at a higher quantity they are about $3.88.  Either option usually won't make it till my next paycheck.
When I went with my friend, I got a large package of paper plates and sturdy plastic forks with the goal of seeing how long they lasted to find out what was the better buy.  I kept my receipt but it's fading.  I was able to see that I purchased the plates and forks on 4/24/14.  The plates 192 count were $12.95 and the forks 600 count were $9.28.  The plates almost made it to my 4th pay cycle. To me that's a great thing.  That comes to about $3.24 per check.  To me that's good.  Of course, if I see some good coupons come thru then I'm on those too!  Those forks will probably last me thru the whole Summer.
Anyway, today I went again.  I looked around more.  I went primarily to get more plates and to get salad mix and to look around.  I wanted salad mix so that I can prep salads for my lunches at work.  Coupons for them are rare and they go bad so fast and the cost can add up with each bag you buy.
Here's today's breakdown:
10lb bag of Domino sugar $4.63

 good price we go thru a lot of sugar
15 pack of 16oz Mt. Dew bottles  $6.98

 I also got this last trip, a sale price for a 6 pack of these bottles is $3.99 at Food Lion, so again a good price
2lb strawberries $2.98

amazing deal!
192 count paper plates $12.95
Classic Lays and Barbecue Lays chips $2.99

each  here's what is great about this deal…at Walmart the party size of Lays is currently $2.88 for 13 1/3oz and at Sam's it's 14 1/8 oz.  That's crazy!!  The barbecue lays are a smaller volume…go figure.
2lb romaine lettuce $2.98

 great deal! same price I would pay in regular store for about 1/4 of the size
3lb thick cut bacon $13.12

 that comes to $3.99 each pound which is an okay price for bacon.  I would have saved more on other brands but I like my thick cut bacon.  I wish I liked turkey bacon…oh the money I would save!  Bacon coupons have gotten just awful so this was a deal for me.
I'm happy with my purchases.
If I had a deep freezer I would do real damage!  Once we move I will get one because it's becoming a necessity.  With my growing children with growing appetites I am trying to stretch my grocery dollar even further.
The next time I see a deal come out for a Sam's club membership on a discount I will scoop it up.  I should have scooped it the last time I saw it a few months back, but oh well.  If another opportunity hasn't come up by November, I will get the card at full price.
Share with me,

do you prefer shopping in bulk or couponing?
Thanks for reading!