We made it! To the first day of school! Praise the Lord!! I'm not even a stay at home mom and I'm excited for school to be back in session.  Brianna started 7th grade and Jordan started 3rd.  Proud momma right here 🙂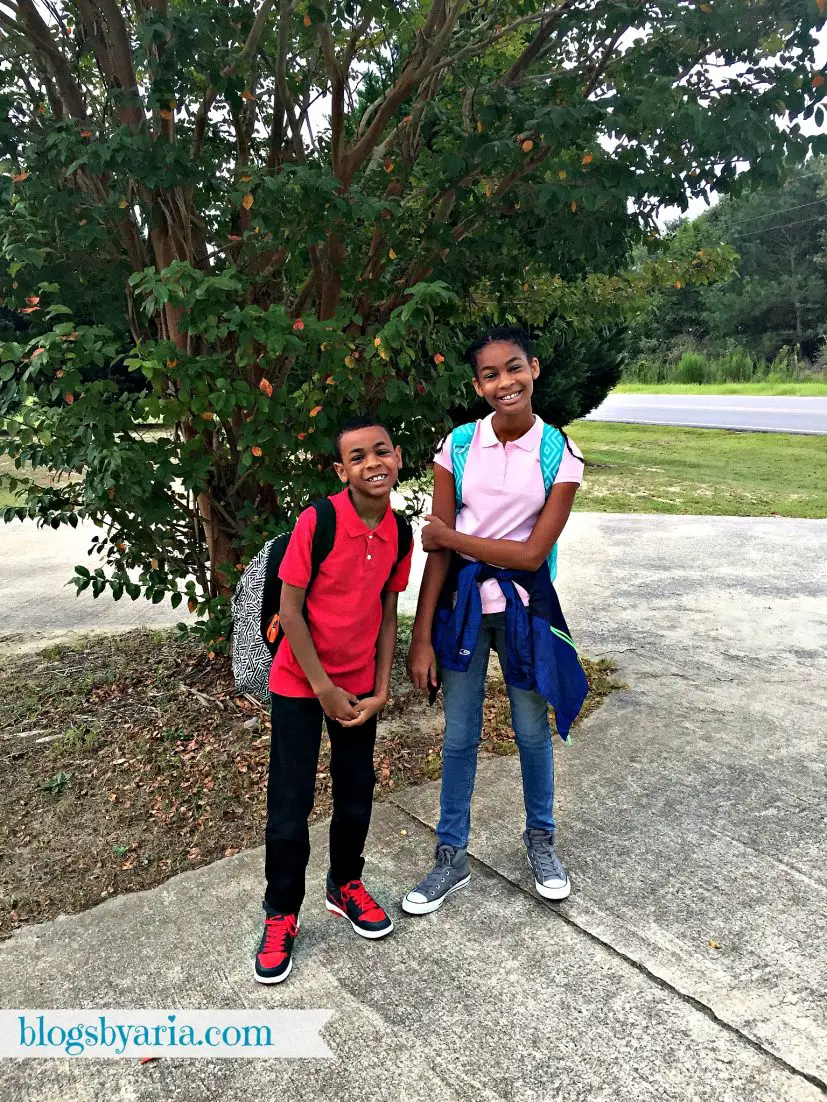 Jordan had a bug bite on his eyelid and we've been fighting off the swelling for four days.  I can still see the puff but I'm so grateful it's not bad anymore.  Nobody wants to feel embarrassed on their first day right?
It's hard to believe I have a 7th grader.  I remember the 7th grade and needless to say I'm staying on top of her behind like white on rice!
I don't remember if I shared, but our uniform policy has relaxed some this year.  Uniform colors were based on your school.  Well now we can wear any color uniform shirt and in addition to khaki, navy and black pants/skirts/shorts/dresses we can also wear jeans.  No holes and no rips of course but Bri is super happy about this. She loves to wear jeans.
My buddy doesn't like wearing jeans.  He doesn't think they're comfortable so he has plenty of uniform pants to wear.  He's also excited to wear a lot of different color shirts this year.  He wanted to match today so he wore red.
New Year, New Goals
There's something about the beginning of the new school year that makes me want to set some new goals.  I felt like I was barely hanging on by a thread at the end of last year.  Brianna was completely unorganized and her grades were reflecting that.  Jordan has EOG's (end of grade testing) for the first time this year as a 3rd grader.  So as the mom I need to be on top of it all.  Here;s what I'm working on this school year:
check book bags as soon as I get home.
have the kids put out their uniform for the next day the night before
no electronics (iPad, iPod, computer) on a school day.  (they are already going through withdrawals)
set coffee the night before (because I hate being rushed in the morning)
I know it's not a lot but it will help out so much.  I'm determined to keep them on track this school year.  Now that we made it through the first day I'm glad to get back to routine.  I know this first week will be some adjusting but in a few weeks time it will be second nature.  Now I'm ready for bed, it's been an exhausting Monday for me.