Happy week before Thanksgiving friends!  I was just thinking to myself how Thanksgiving is next week and I need to think of what to wear.  I've decided that leggings are the way to go 😉  Comfortable and breathable and they can be dressed up or down.  With boots, booties, sneakers or flats.  Such a versatile article of clothing.  The question is, what to wear on top.  Since we're going for comfort on the bottom I think we should go for stylish on top.  This got my wheels turning and I decided to share some cute options that I'm thinking of going with.  As a bonus, these aren't just options for Thanksgiving but they can also be great for Christmas dinner(s) and work parties where you don't have to be too dressy.  Plus some of these cute options are on sale! Bonus!!
*this post may include affiliate links, you can read more about that by reading my Disclosure post*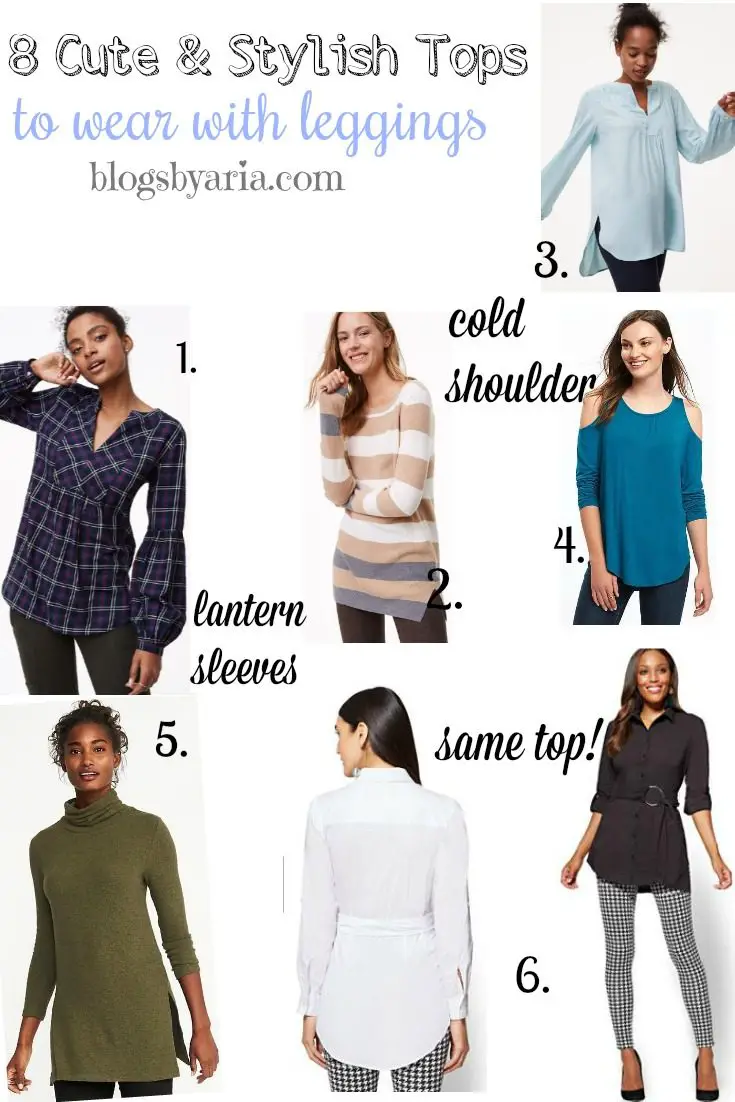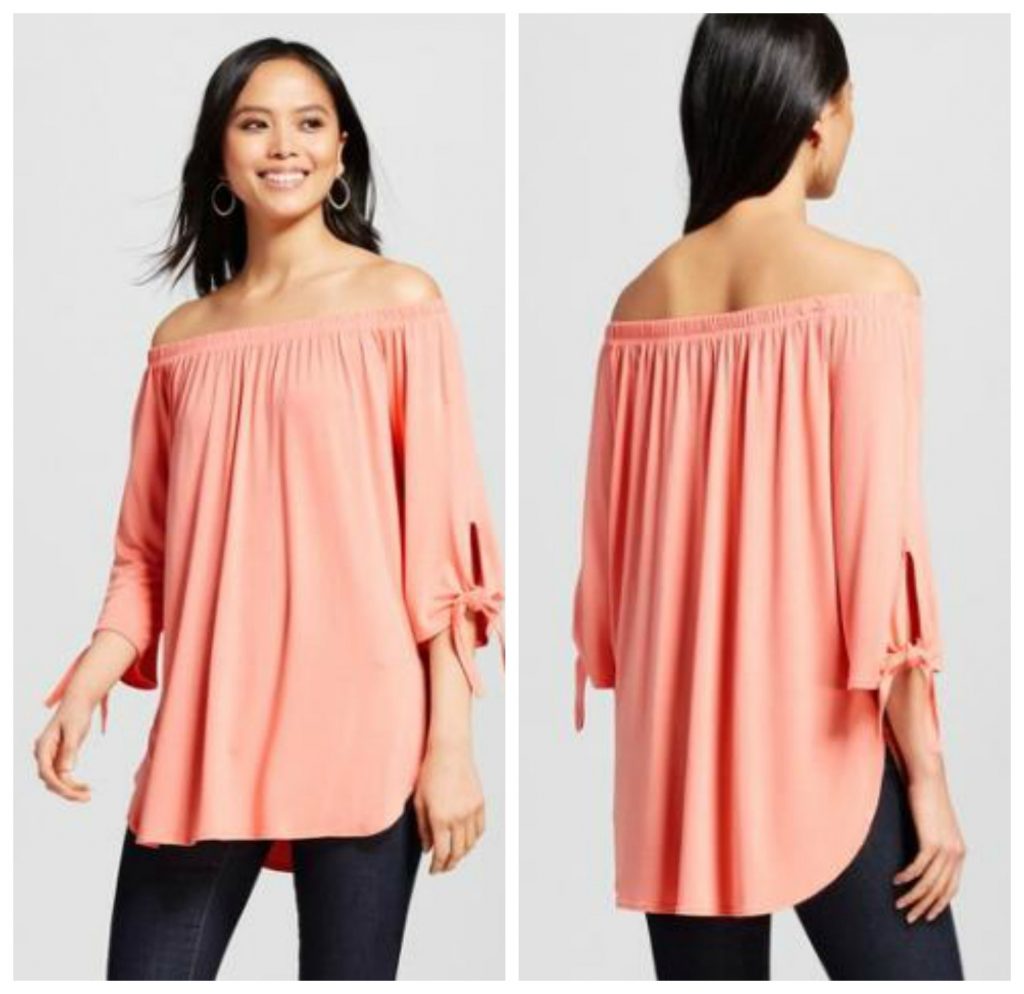 7.  Women's Tie Sleeve Off the Shoulder Tunic — This off the shoulder top is flowy and has feminine detail with the tie sleeves.  If you are a fan of the off the shoulder look then I say don't wait too long to get this top!  I think this is great especially if you're not too busty.
8.  Balloon Sleeve Tunic — Last but not least I had to share this gorgeous balloon sleeve tunic from Forever 21.  This is in plus size and I didn't see it in regular sizes so bonus for you if you're a plus size diva.  I love that it covers the derriere and has both these cute balloon sleeves and the shoulder slits.  Perfect combination!
I hope you found some cute options for the upcoming season.  I know I'm ordering a few, especially the ones on sale 🙂  Now I need to head to bed and not stay up too late watching The Panthers vs Dolphins football game.  Love Monday night football except that I can't watch it all since I have to get my sleep.  Until next time friends!  Thanks for spending some time with me today 🙂