I don't know about you, but Valentine's Day is a great excuse reason to go all out feminine in pretty pinks and reds.  Whether you're going out with your boo or with your friends or with your kids, I say embrace the day in all its girly glory!  Since Valentine's Day is a couple of weeks away I'm here to help you get Valentine's Date Ready with style ideas you'll love.
*this post may include affiliate links, you can read more about that by reading my Disclosure post*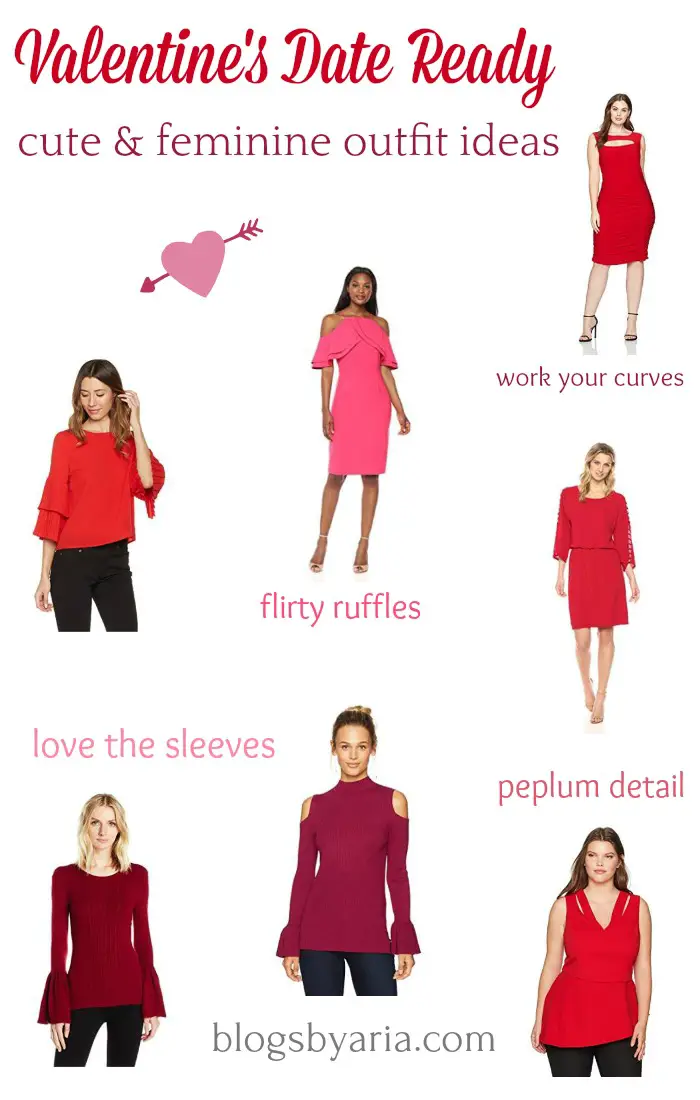 Starting with clothes.  I am a lover of all things pink and anytime I look online or in the store for clothes I have to force myself to not go with something pink.  I can't help it, it's a weakness for me.  Valentine's Day is perfect to add pinks, reds and purples into your wardrobe.
Accessories
Regardless of what you're wearing you can dress your look up with accessories.  Specifically jewelry.  I love to wear dangle earrings with my hair up.  I also love stud earrings when my hair is down and it peeks through my hair.
Bags & Shoes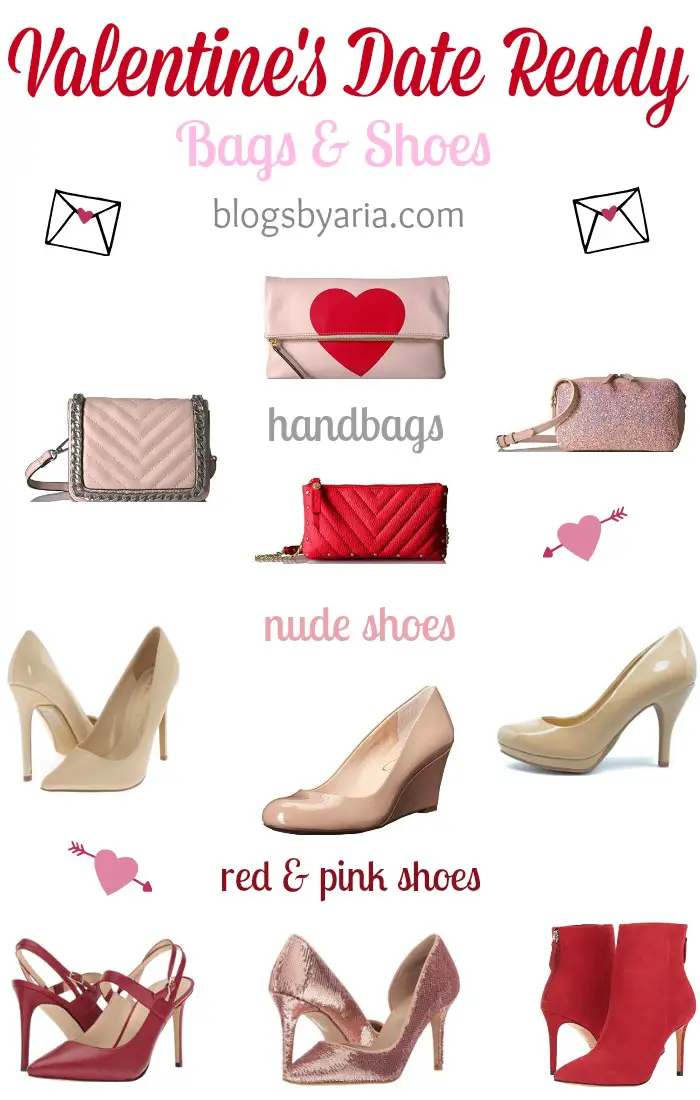 The finishing touch to your Valentine's Date look is your shoes and your bag.  When it comes to your handbag I think you should choose a clutch or a small bag.  You really don't need much to carry other than your wallet, your keys, your phone and your lip color.  Unless you're going out as a family… I didn't pick options for that.
If you are going to be wearing a red dress for example, I think you should go with a nude shoe. Also, when it comes to nudes, you should go with your nude based on your skin tone.  Depending on your skin tone you can go within a few shades of your skin color if you can't find the perfect match.  Here's a few options:
Now if you're wearing a little black dress or something neutral then adding a red pop of color is the way to go!
I have you covered with outfit ideas, cute accessories, bags and shoes, what's left?  Not much but I did want to share one last thing.
When it comes to any red or plum lip you want to make sure it stays put.  Liner and a long lasting lipstick or stain is key.  And then top it off with gloss, especially if the lipstick or lip stain is matte.
Hopefully I have given you some great ideas for your Valentine's Day Date Night.  DH and I will be going out surrounding Valentine's Day but we don't go out on the exact day.  It's just too hectic and crowded for us.  I've learned that lesson early on in our relationship.  I'm okay with it.  We spend the time we'd be going out on Valentine's Day with our kids and usually make a nice dinner at home.  What will you be doing for Valentine's Day?  Tell me in the comments below!