Happy March my friend!  It's the unofficial beginning of Spring which means new beginnings and I'm here for it!  As I'm writing this post it's February 28th and it's 74 degrees!  People are out walking, kids are outside playing and there's just a feeling that things are getting better.  With that being the case I thought it would be fun to share some new Spring fashion finds.  I feel like people (including myself) are more excited to shop for clothes because there is a possibility of actually going outside and living life.
I've mentioned before that I've been having a lot of fun creating outfits and collages for my LIKEtoKNOWit page.  Do you remember Polyvore from several years ago?  It made me miss putting together fun looks and sharing them on Pinterest.  Good times!
*this post includes affiliate links for your shopping convenience, you can read more about affiliate links by reading my Disclosure*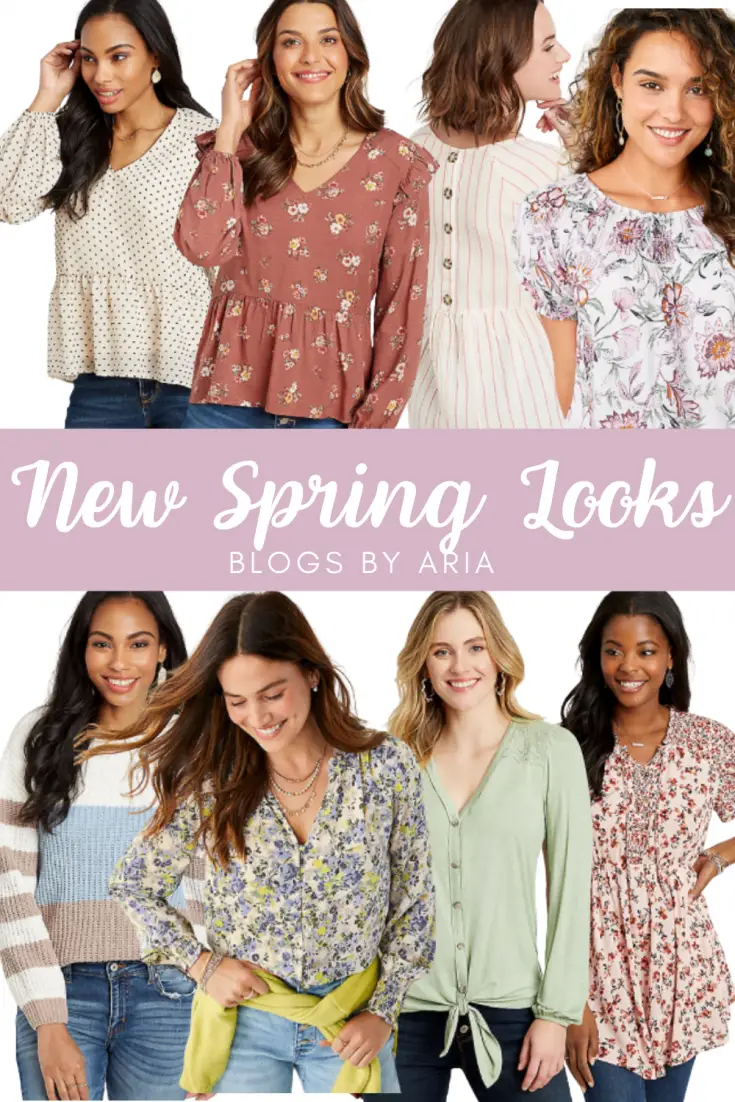 As a teen I used to love shopping at Maurices and then it seemed it went away and then came back.  I don't know, the retail space is weird.  Stores close then they come back online…it's hard to keep up.  But every time I check out their site I'm reminded of why I love them!
Maurices is one of those stores that when you walk in, or go online it just screams me.  Like I want one of everything because it truly fits my style!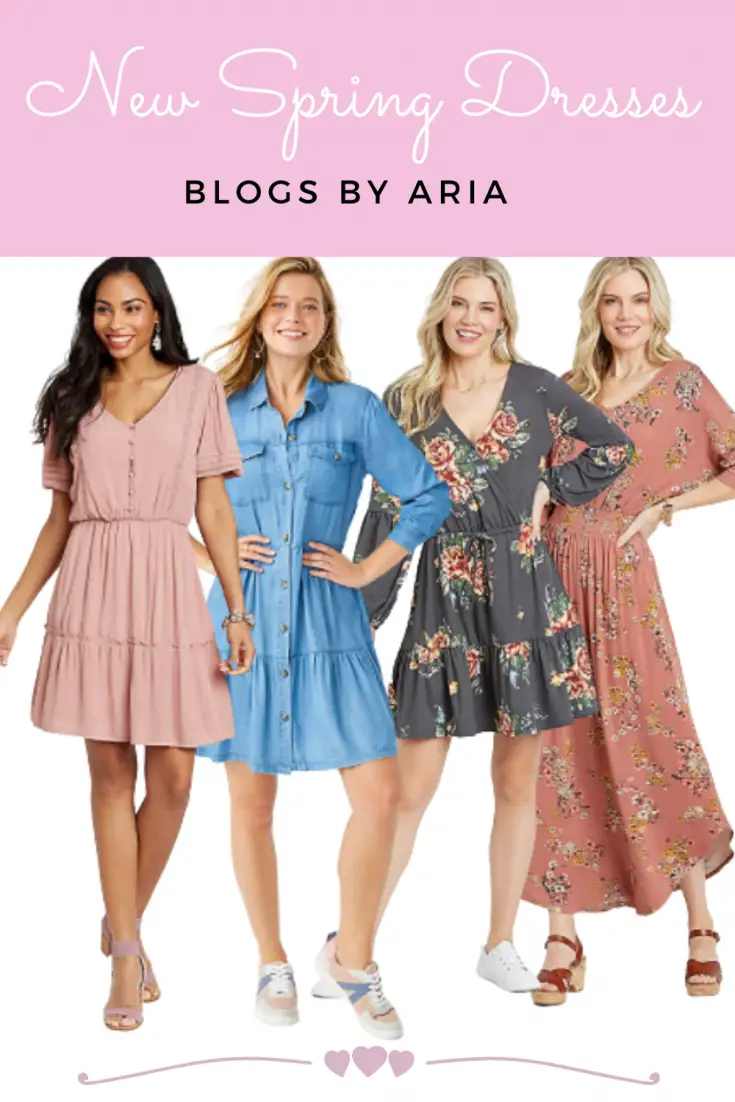 For me when I think about Spring fashion I think dresses and skirts and floral prints.  My favorite time of year for fashion is Fall but Spring is a close second.  It's not as hot and sticky as Summer but it's not cold anymore either.  Spring just makes me want to throw on a cute, flowy dress and go do something!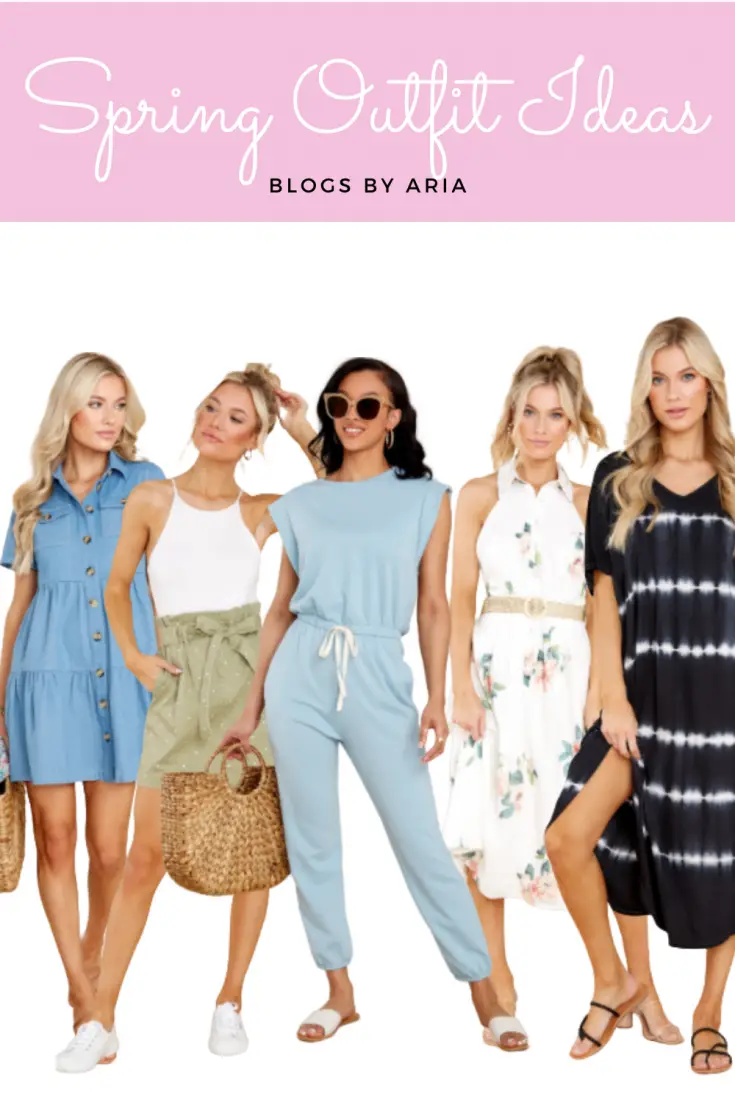 I had fun creating this collage and I'm starting to check out more online boutiques.  These looks are from Red Dress.  My favorite is the paper bag style polka dot skirt.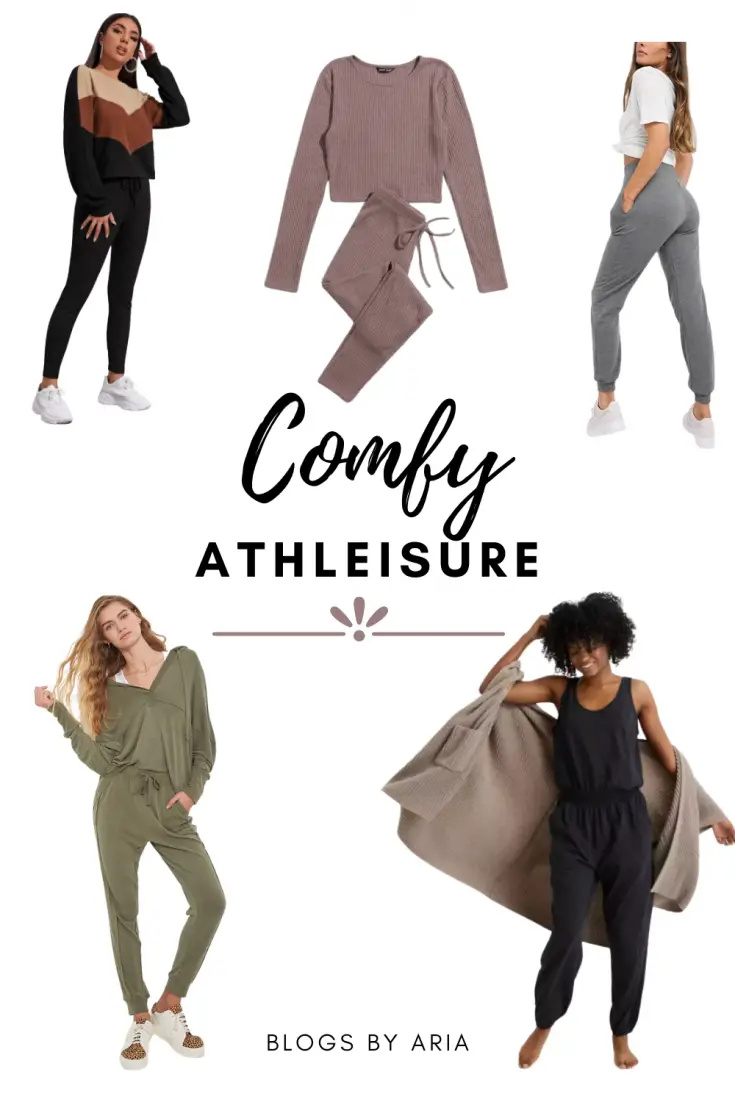 It doesn't matter what season it is, it's always in season to be comfy at home.  Honestly I never used to find the use for loungewear or athleisure.  I thought an old T-shirt and leggings was where it was at.  But there's something about having truly comfortable lounge wear.  I've raved about my Lou & Grey lounge pants before and I will tell anyone who will listen how good they are!
Recently I was looking for more loungewear options and came across these styles too.

I still owe you a skincare routine post, I know.  Since it's March I wanted to take a moment to remind you that the Ulta 21 Days of Beauty tends to occur in March.  You can check out my Ulta Haul from last Spring here.  That was the jump off of me taking a more active role in my skincare.  Now I'm always looking for more skincare tools and products that can benefit me.
For my skincare I tend to shop at Ulta, Sephora and sometimes department stores like Belk.  Don't sleep on department stores!  They usually have really valuable gifts with purchase that you won't get from Ulta and Sephora.  Another great place to get skincare, especially in larger sizes, is QVC.
I rounded up a few popular skincare products available on QVC right now and they all have easy pay to help break up the cost for you.  I am a big fan of the Lancome serum.  I have it in a smaller size and I use it daily.

I've been having so much fun doing online window shopping.  Like I've mentioned before, I used to do this all of the time on my blog and it's something that kind of fell by the wayside.  If there's anything we learned in the last year it is to take more time to do what makes you happy.  So that's what I'm going to do. 🙂
I'm so excited and ready for Spring!  Are you?  This weekend our governor has eased up some of our restrictions.  Which means nothing to me cus I'm still not going to change how I've been living.  But it does mean there is some light at the end of the tunnel.
Either way, Spring is coming and I'm happy for that!  Happy March my friend ♥