Who's ready for Spring?!! I know I am!!  With the beginning of Spring arriving this week I am itching to add some florals into my wardrobe.  We've had lots of sunshine and warmer temps around here lately.  I wish they were here to stay, but soon enough we'll be officially into Spring!  And a new season means it's time to update the wardrobe.  It's time to spring into floral! : )
I'm loving all of the fun colors I'm seeing in stores and on line lately.  Lots of pinks (of course my favorite color) and corals and mints.  Spring fashion is the best!  All of the colors and florals make me happy : )
*this post includes affiliate links for your shopping convenience, if you click on a link and make a purchase I get a small commission that helps support this blog. You can read more about affiliate links by reading my disclosure*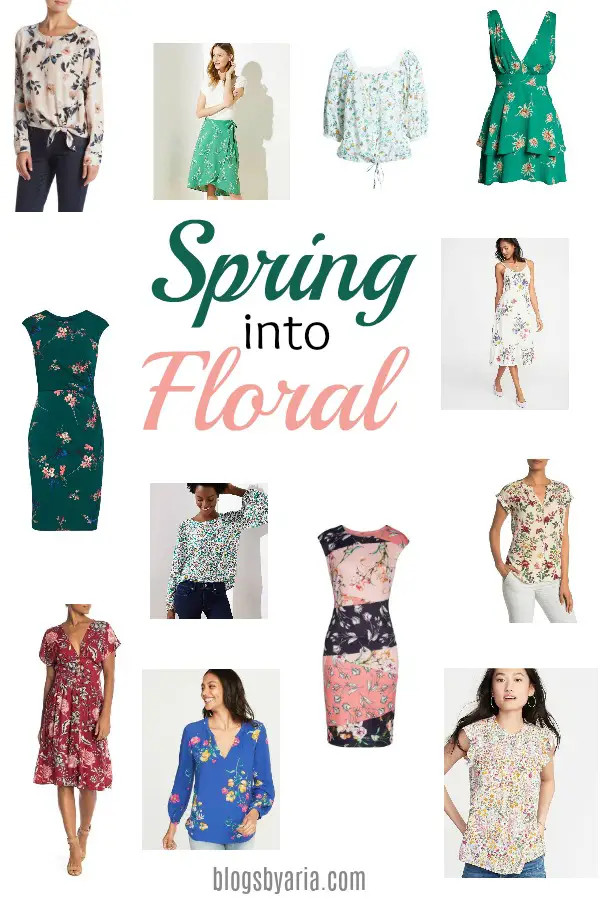 Socialite Tie Front Long Sleeve Blouse — This top is really cute and is perfect for transitioning into the warmer temps.  It's a blouse style with the tie front detail and is perfect for bringing Spring into your work wardrobe.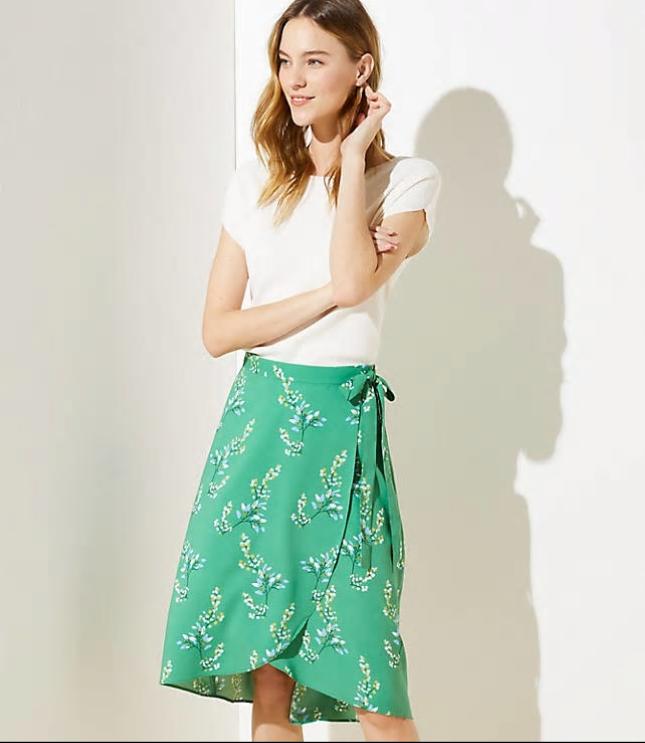 Floral Branch Wrap Skirt — Isn't this the cutest skirt?  I love the green backdrop for the florals and a wrap skirt is always figure flattering.
Lucky Brand Print Top — I have noticed that peasant style tops are back in style.  I like the fit of this one.  It's flowy but has a tie waist so it still gives you shape.
Garden Strolls Blossom Party Minidress — This minidress is perfect to wear to a Spring or Summer wedding.  I love the color!
Cap Sleeve Floral Print Sheath Dress — Can you tell I like the color green?  It's not a color I would normally gravitate towards but the greens this season are so pretty!  The ruched gathering at the waist is very figure flattering.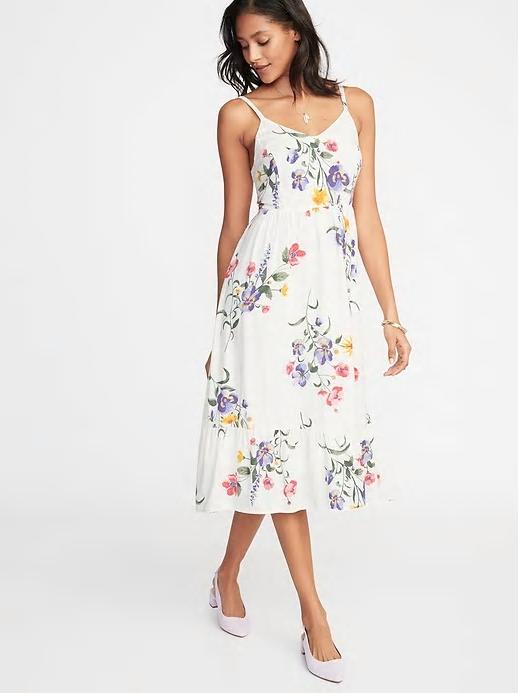 Fit & Flare Cami Midi Dress — This dress is what you think of when you think of Spring florals right?  It's so pretty and has a great length.  I'm thinking of getting it for my daughter.
Floral Drape Sleeve Top — I love Loft and I own a few items from them.  They fit so well and are always super cute.  This top has a cute floral patter and flowy fit.
Floral Print Scuba Crepe Sheath Dress — The print of this dress is really pretty.  It can work for an Easter dress for church, a dress to wear to a wedding or to wear to work.  It's versatile!
Split Neck Rolled Sleeve Blouse — This floral print blouse is perfect for work wear.  It comes in several prints and is a great price, I'll be ordering some for work.
V – Neck Button Print Dress — Another versatile option that can go from work to church to a date night.  And it's nice that the coloring makes it an easy transition from Spring to Summer to Fall.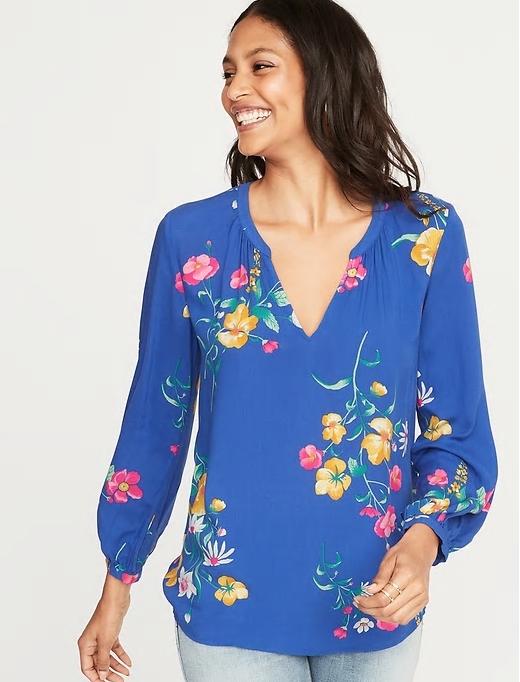 Floral Print Split Neck Blouse — I've tried tried this blouse on and I love the fit.  Again perfect for the office.  Can you tell I am on the hunt for work wear?  I love the blue floral but I also like the black floral option.
Floral Print Smocked Yoke Flutter Sleeve Blouse — This is a cute top in a pretty floral print. It also comes in the prints like the previous top.  The smocked texture makes it unique.
Are you as excited as I am about Spring?  Floral prints are so fun and they just make me happy!  Check out some other fun pieces for Spring below.  I couldn't select only a handful to include in the collage so I went a little overboard sharing even more cute ways to spring into floral.
Until next time friends!  Here's to a happy Spring and warmer weather and no pollen! A girl can dream right 😉