Here in Raleigh the cooler temperatures are here, hopefully to stay, we have tricky weather you know.  That made me think of layering pieces for Fall.  If you're wondering how to layer clothes for Fall you're in the right place!  I'm sharing a few staple layering pieces for Fall.
Layering is good for when it starts off cold in the morning and warms up throughout the day.  It's easy to peel off layers if it gets too warm.
It's also good to wear layers when it's cold to help keep you warm all day long.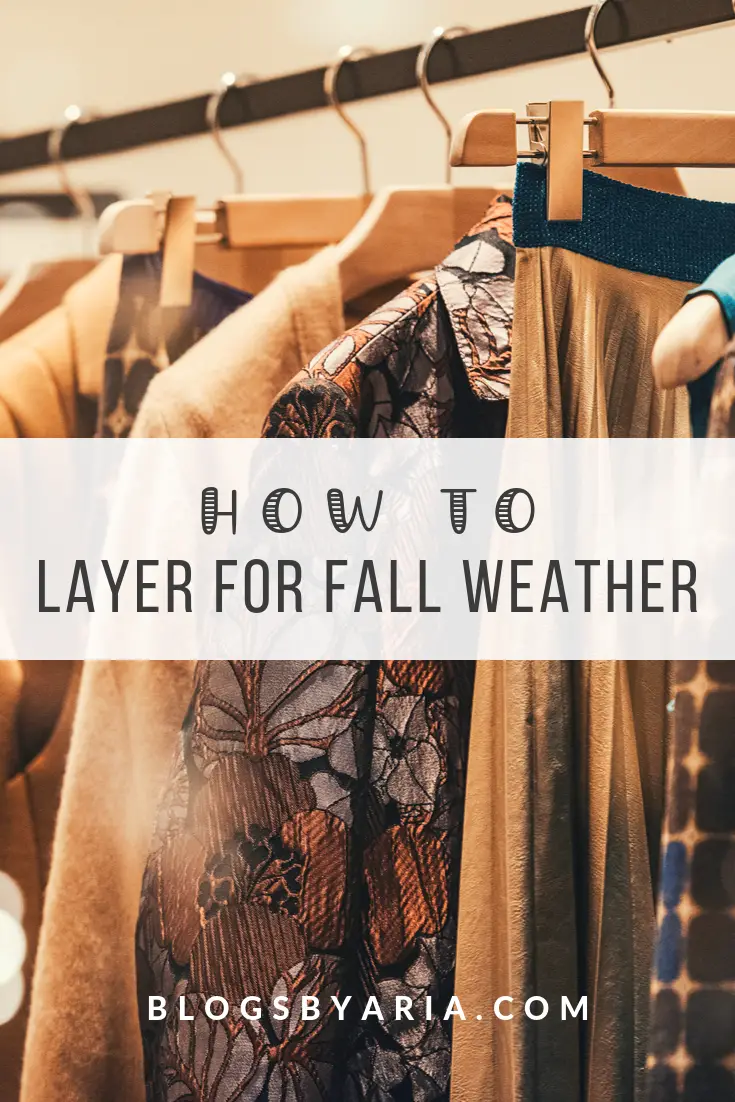 *this post includes affiliate links for your shopping convenience, you can read more about affiliate links by reading my Disclosure*
HOW TO LAYER CLOTHES FOR FALL
I never really thought about layering clothes for fall until this year.  I think I've started paying attention to mannequins in stores styled for fall and I realized that I can do that too.
You can layer clothes for fall without adding a lot of bulk.
A denim jacket is perfect to wear over a light sweater or go up a size or two to wear over a chunky knit sweater.  Add a chunky scarf in either a bold color or a beautiful autumn hue.
Wear a slim quilted vest as a layer under a heavier coat or medium weight jacket.  This one from Stitch Fix is my favorite.
HOW TO LAYER FOR FALL WEATHER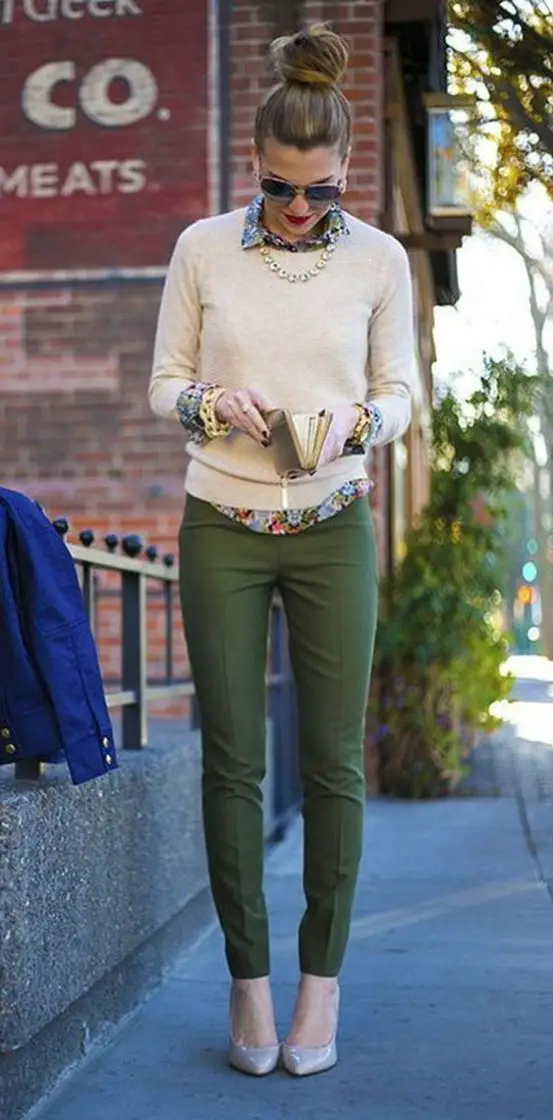 Base Layer
Start with a cami or fitted tee that is a soft material since this is what will be on your skin.  A bodysuit would work well for your base layer also.
Second Layer
A knit shirt, turtleneck or classic button down shirt all make great options for your second layer.
The turtleneck or knit shirt will show just a little on top if you pair them with a sweater.
Or a classic white or plaid shirt can peek out of from a sweater with the collar, sleeves and bottom of the sweater.  Totally stylish!
Third Layer
A cozy cardigan or sweater are great options because they can be easily removed if it gets too warm.
Outer Layer
You don't have to go to a big heavy coat just yet.  If you are fully layered then you can wear a cute moto jacket or a bomber jacket would be cute.
I try to avoid the big heavy coats for as long as I can because I can't drive in them.  So I have to get in the car, take it off to drive and then put it back on to brace the cold.
A classic peacoat is a great way to add warmth without adding too much bulk.
You can't go wrong with a classic trench coat.
DRESS WARM AND CUTE
Of course I know I live in North Carolina and many of you live in much colder climates and have already had snow, ugh!  I'm sorry!  But if you're in the South like me and have a milder climate I think these layering pieces will get you through the next few months.
It's my hope that in the near future I can show examples of how I dress.  For one, I need to get more comfortable with sharing myself in that way.  And I need to actually have pictures taken of myself.  That's one of my goals for next year so be on the lookout for more fashion and style posts featuring me 🙂
In the meantime, I've been having fun experimenting with layering my clothes this fall so far.  It helps that it's always freezing in my office so I can at least have a little more warmth.  If only I could type while wearing gloves…
Do you wear layers for colder weather?  Let me know if you have any tips!