I truly do love fall most of all!  Speaking of love, I thought it would be fun to come up with some fun fall date ideas.
Even though it's fall inside my home, it's definitely not fall outside.  But the leaves are starting to show signs that fall is just around the corner.
I have come up with a list of great date ideas for fall and they're budget friendly.  Sometimes we need something other than dinner and a movie right?  Let's get creative and take advantage of this beautiful season!
*this post includes affiliate links for your shopping convenience, you can read more about affiliate links by reading my Disclosure*
GO TO THE FAIR
For many places fall is fair season!  I love going to the fair.  Now that we live in Raleigh, we have the North Carolina State Fair right here.  It's convenient to us now and is great for a date night/day.  Not a family fun day, but a fun time just for you as a couple.
Ride the fun rides, eat some good deep-fried food and play some games just like you did in high school 🙂
We didn't go to the State Fair last year, but we decided that whether the kids go or not, we want to go to the fair this year as a couple.
The North Carolina State Fair is October 17-27 and it's the 150th anniversary.  You can find out all the details about the fair including the concert lineup here.
GO TO A FOOTBALL GAME
Fall = football!  At least in our family.  Depending on your budget and your location can determine how you make a football game into a fun date.  Going to a professional game and a college game will be higher priced options.
But how about going to a local high school game?  You don't have to have a child at the school in order to attend.  If you still live close enough to your old Alma mater how about popping in to support your old team on a Friday night?  Fall is also homecoming season, so it's customary for alumni to come and root for their team.
The other week I was working late on a Friday night and as I was heading to my car I heard the drum line of a nearby school and it got me excited to go to a high school game!
GOOD OLE' FALL FUN
Go do something fun that's specific to fall, like go to a corn maze!  I haven't been to a corn maze since I was a kid.  I honestly wouldn't go to one again by myself, the idea makes me claustrophobic!  But as a fun date for fall I'm all for it!
We'll be going to the classic version of the corn maze, but there are haunted corn mazes if that's more your thing.
Here in the Triangle we have Ken's Korny Corn Maze with six foot tall stalks and it takes over an hour to complete!  DH said he's willing to go so I'm holding him to that and I'm looking forward to having some fun.
GO TO A FESTIVAL
There are so many fun festivals to attend that makes for a great fall date.  The weather is cooling down which makes it more bearable.
I'm focusing on the Raleigh area since that's where I'm based but with just a little bit of research I found so many fun festivals that would make great fall date ideas.  And I'm sure you can find some fun festivals in your area too.
The 5th Annual North Carolina Wine Festival is a fun day of music and sampling over 100 wines from North Carolina wineries.  General admission starts at $45 and there's a VIP option for $70 that includes perks like cocktails.
Can't go wrong with Oktoberfest right?  Beers, brats, polka dancing…need I say more?
This tacos festival is a little pricier but it sounds like a ton of fun!  Tacos and beer or tacos and tequila and mariachi music! Oh my!  You had me at tacos and a mariachi band 😉
Those are just a few options if you're in the Triangle area of fun festivals that are coming up this fall.  There's so many more!  I love that there's always something to do here!
TRY A NEW RESTAURANT
One of the things I love about living in Raleigh is the variety of not only things to do but places to eat.  We have renowned chefs and restaurants here in the Triangle.  Anytime DH and I have gone out to eat just the two of us, we've made it a point to go to a non-chain restaurant.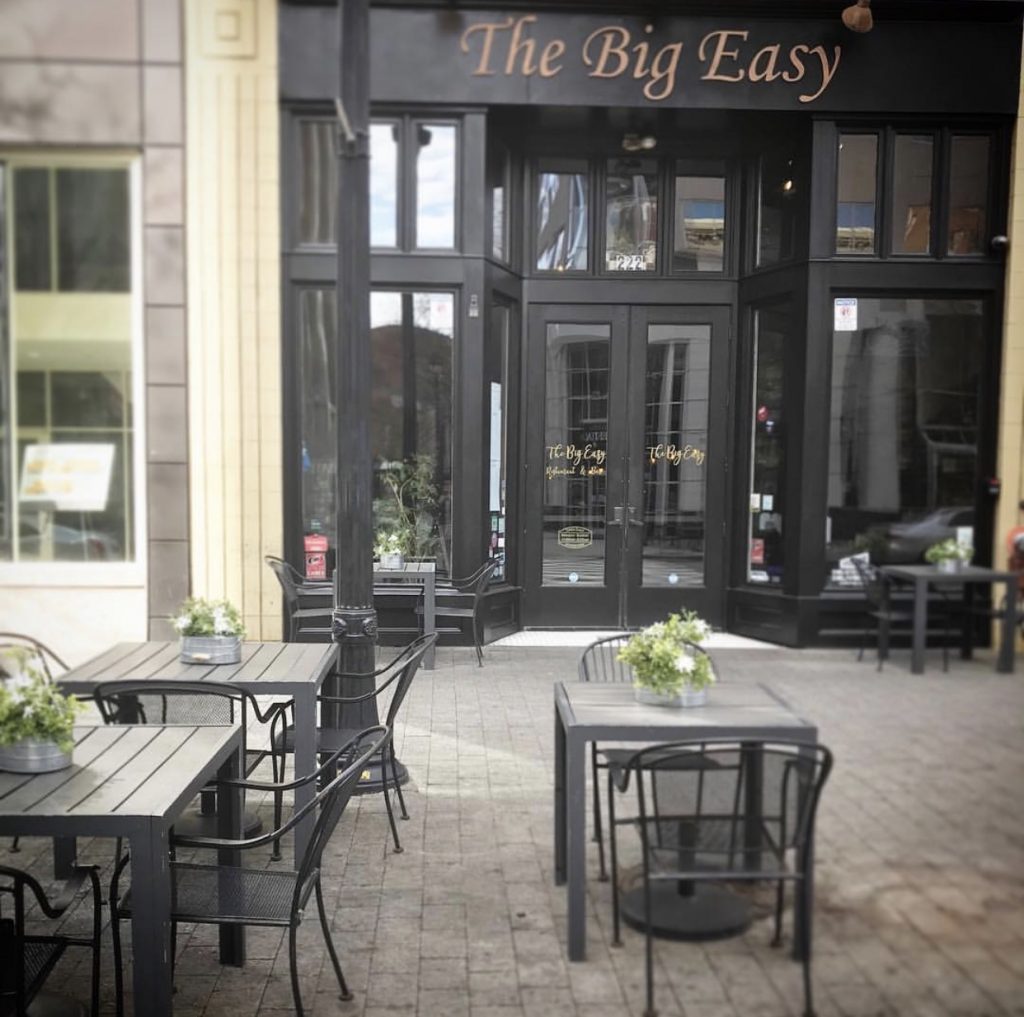 The first date night we had here last year we went to
The Big Easy downtown
.  I've recommended it ever since to everyone!  The food was great, the service was great and the ambiance was awesome! And there was live music which really took it up a notch.
As we're getting more and more acclimated to living in Raleigh and carving out more time for us, we're looking forward to trying out some new places and new foods.
SEE A SHOW
The arts scene here in the Triangle is amazing!  I'm looking forward to seeing lots of shows.  I'll admit that going to see a show is more something I'll be doing with my daughter, but I'm working on getting DH to want to go to a show with me.
If your significant other doesn't require as much persuading then by all means go see a show!  If you don't live in close proximity to a metropolitan city then make a weekend out of it!
One of my favorite musicals is coming to Raleigh this fall, West Side Story.  I'd love to get tickets and see it.
More than a traditional show, there's comedy shows and concerts of all kinds if that's more your style.
TAKE A COOKING CLASS
This is something DH actually suggested and I couldn't believe I didn't think of it.  Whether you're a novice or an expert in the kitchen, it can be really fun learning something new with your partner.
We have a Sur La Table in North Hills and they have a calendar you can check out to see what classes are available along with the cost.  Classes start as low as $47 and a lot of the classes are geared toward the season.
Another fun cooking class option is Whisk here in Cary.  Whisk offers hands on cooking classes as well as "relax and enjoy" classes where it's more of a tasting and learning from the chef instructors.  Classes are around $70ish depending on the menu.
Check out what's available in your area and plan the perfect culinary date night!
MORE FALL DATE IDEAS
Go to the farmer's market.  Here we have the
State Farmer's Market
and it's HUGE!
Go for a hike.  Especially being fall and the leaves changing colors, get out in nature and enjoy it with your loved one.  We have so many trails and parks here in the Triangle.  Another added bonus of living here.
Take dance lessons!  Salsa, ballroom, twerking, there are so many cool dance classes for a couple to take on a date night!
Go bowling!  Spark some friendly competition!
Axe Throwing.  I've seen this pop up more and more lately and it looks interesting.  Would you try it?
I suggest checking out Groupon for the last few date ideas that I'm sharing.  The larger the city you live in the more fun things to do you can find on Groupon.  So check it out!  I have the app on my phone.  (I'll do a new "what's on my iPhone post soon)
I hope that you found a few fun fall date ideas today.  When life gets busy it can be difficult to carve out some special time for you and your love.  So why not make it extra special when you get the opportunity by doing something fun and fall related?
When I was coming up with these ideas I discussed them with DH and most of them he said he would like to do so show your sweetie this list of date ideas for fall and go have a good time!
While you can…before it gets too cold. 😉