Happy 2016 everyone!!!  I'm really excited for this year!  There's an energy inside me that's just buzzing at all of the wonderful things I know are coming for me and my family this year.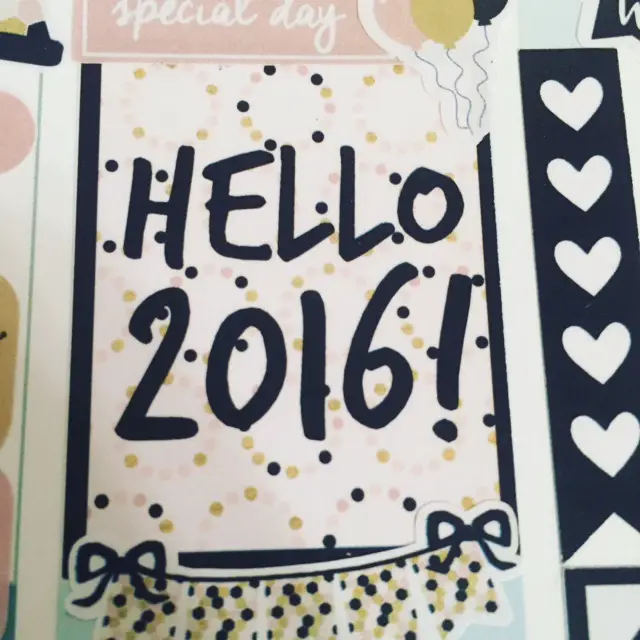 On New Year's Eve we went to Watch Night service.  If you're not familiar, it's when you go to church on New Year's Eve and thank and praise and worship God for bringing you through the year and praising your way into the New Year.  When I was a kid I had to go and I enjoyed it but as a young adult I stopped going.  I didn't go to the club or anything either, but I just preferred to be at home.  My church offers two services for New Year's Eve; 6:00 and 10:30 and I elected to go to the early one after work.
I really got an encouraging Word and confirmation on where I'm at in my life and having the confidence that we will win in 2016!!!  This was the first year we let the kids stay up.  That may be shocking to some but to me I'm a stickler for routine and usually will only vary off of the regular bedtime up to an hour at most.  We let the kids camp out up front and when it was time we counted down, toasted our glasses, hugged and kissed and screamed and shouted ringing in 2016!!!  It was really fun and I think our new family tradition!  : )
2015 will always be remembered as the year Crystal died.  It's still hard.  Thanksgiving and Christmas was hard.  She was supposed to be there.  The other day at the sandwich shop I passed a woman whose shampoo smelled like hers and it hit me.  Life can change in an instant and quite frankly I'm tired of living life the way I have.  I am intentionally going to enjoy my everyday life.  I have a lot that I want to accomplish this year and I am motivated and ready to get what I want.
Here's to an awesome year!!!