It's no secret that more and more of us are at home practicing social distancing which means you're probably catching up on some much needed TV time.  I'm sharing the best shows to watch while you're at home that I love and I'm sure you will too.  My friends and I do this all the time and now I'm including you!  Now is as good a time as any to find a new favorite show to help provide a little escape during these uncertain times.
*this post includes affiliate links for your shopping convenience, you can read more about affiliate links by reading my Disclosure*
A lot of people are focusing on just Netflix, but there's so much more than just Netflix right?  I'm also going to include my favorite shows on Amazon Prime, Hulu and Apple TV.
MUST WATCH BINGE WORTHY SHOWS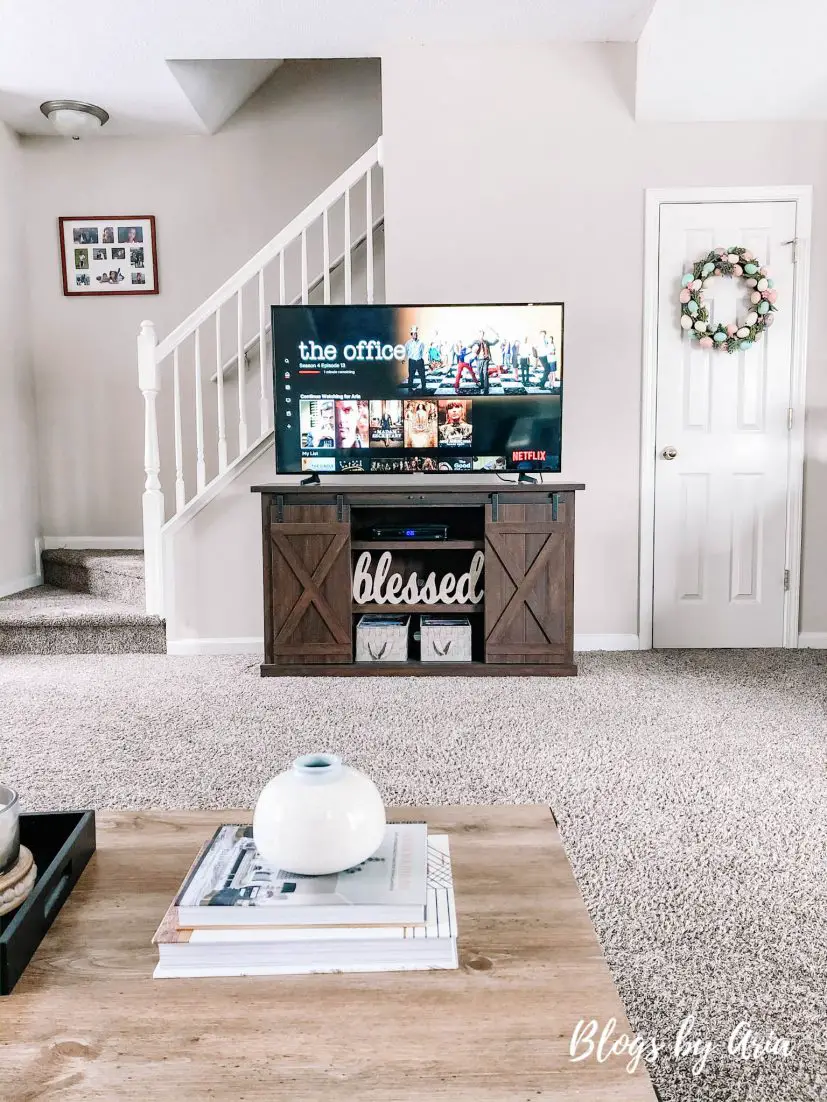 BINGE WORTHY COMEDY
When I want to feel good, there's nothing better than laughing.  Here's my favorite binge worthy comedies:
The Office – Netflix
The Marvelous Mrs. Maisel – Amazon
Curb Your Enthusiasm – Amazon
The Good Place – Netflix
Parks and Rec – Netflix
Grace and Frankie – Netflix
Veep – Amazon
MUST WATCH DRAMAS
Just like reading a good book, a drama is a great way to escape from reality.  My must watch dramas:
The Good Wife – Amazon
The Crown – Netflix
Poldark – Amazon
The Handmaid's Tale – Hulu
The Morning Show – Apple TV
Victoria – Amazon
Scandal – Netflix
Orange is the new Black – Netflix
House of Cards – Netflix
Downton Abbey – Amazon
Gossip Girl – Netflix
The West Wing – Netflix
Mad Men – Netflix
Dear White People – Netflix
Turn Washington Spies – Netflix
Reign – Netflix
Madam Secretary – Netflix
Dead to Me – Netflix
Designated Survivor – Netflix
You – Netflix
FAVORITE NON SCRIPTED & DOCUMENTARIES
Everything else that I recommend goes here.  Because frankly sometimes there's nothing better than reality TV and sometimes you just want to watch something real.  You can't go wrong with these:
Love is Blind – Netflix
Beyonce Homecoming – Netflix
Cheer – Netflix
All or Nothing – Amazon
Modern Love – Amazon
Marching Orders – Netflix
Tidying Up – Netflix
Cheer Squad – Netflix
Yummy Mummies – Netflix
Miss Americana – Netflix
The Masked Singer – Hulu
Everything that I've shared are shows that I have watched, am currently watching or is on my list to watch.  To be honest the only show I haven't started is The Handmaid's Tale but that's because I just downloaded Hulu with my Disney + subscription.
Speaking of Disney + I haven't watched any of the shows but I'm sure if you have children you've probably been watching lots of classic Disney movies.  My daughter has loved re-watching all of her favorite shows from a few years ago.  My husband and son have enjoyed watching the Marvel franchise again and again and I have only watched Robin Hood, which is one of my favorite Disney movies that we don't have on DVD.
Hopefully I've shared a few shows that you'll love!  Let me know if one of my must watch recommendations hit the mark for you.  Not to toot my own horn, but I'm rarely wrong on these things 🙂  I thought about doing movies too but a movie is only an hour or so and I wanted to provide you with several hours of entertainment.
We don't know what will come next and how long we'll be confined to our homes practicing social distancing, but we do know that we are in control of how we handle the situation.  I have decided to make the best of my time at home, as I shared before, and I'm enjoying watching all of the binge worthy shows.
Stay well my friend ♥ And let me know if you have any shows I should watch 🙂