It's been far too long since I've shared a gorgeous Parade of Homes tour with you!  Today I'm taking you on a tour of The Oakleaf house.  It's a stunning home, so grab a snack and get ready to be inspired!
The Oakleaf house is impressive!  Of course it is, it's built by one of the first builders I fell in love with here in Raleigh…Baker Residential.  A few years ago I shared the first home I toured of there's the Ashland Dream House.
That house was located in Cary/Apex on the western side of Raleigh.  The Oakleaf house is in a new neighborhood on the northeastern side of Raleigh in Wake Forest.
Which is great for me because it's closer to my neck of the woods!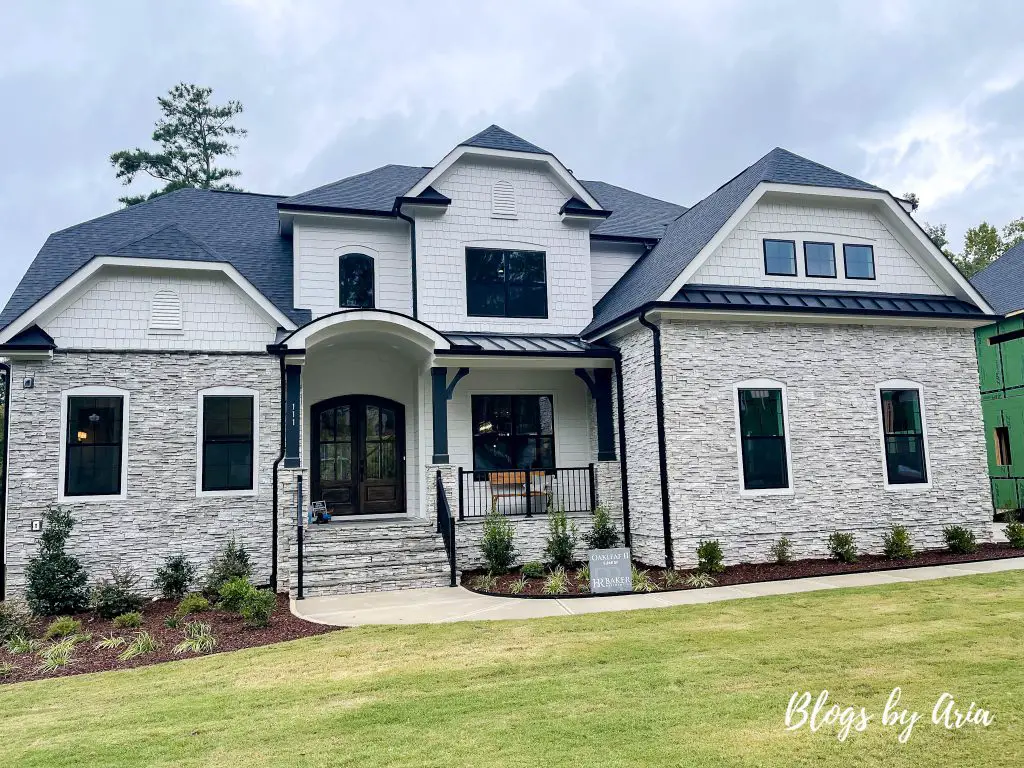 The Oakleaf house has six bedrooms, six and a half bathrooms and comes in at a whopping 7905 square feet.  Woah!  I'm not going to lie as I walked through this house I kept saying to myself…"this is a lot of house".
It has a fully finished basement which is a bonus.  We do have basements in this part of North Carolina, but they're not as common as they'd be in the western part of the state.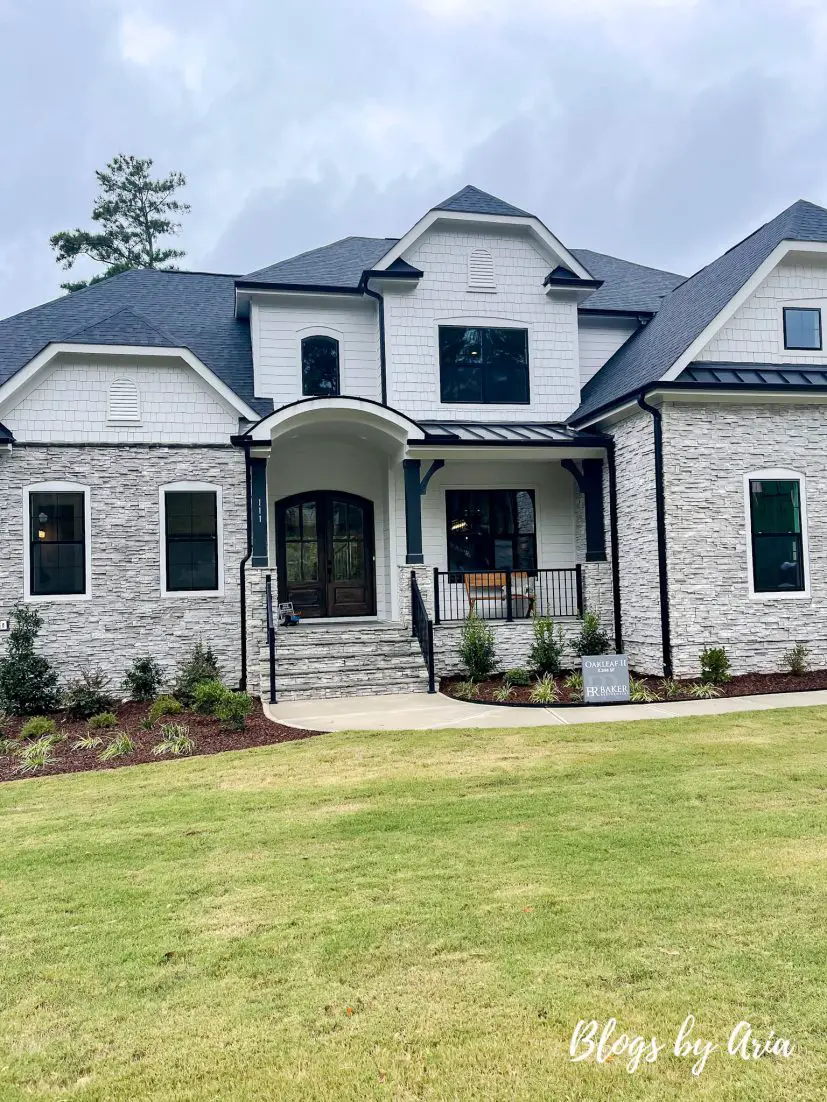 At the time of viewing this house in October 2022, it was listed at $1,477,645.  The last time I checked it was still on the market.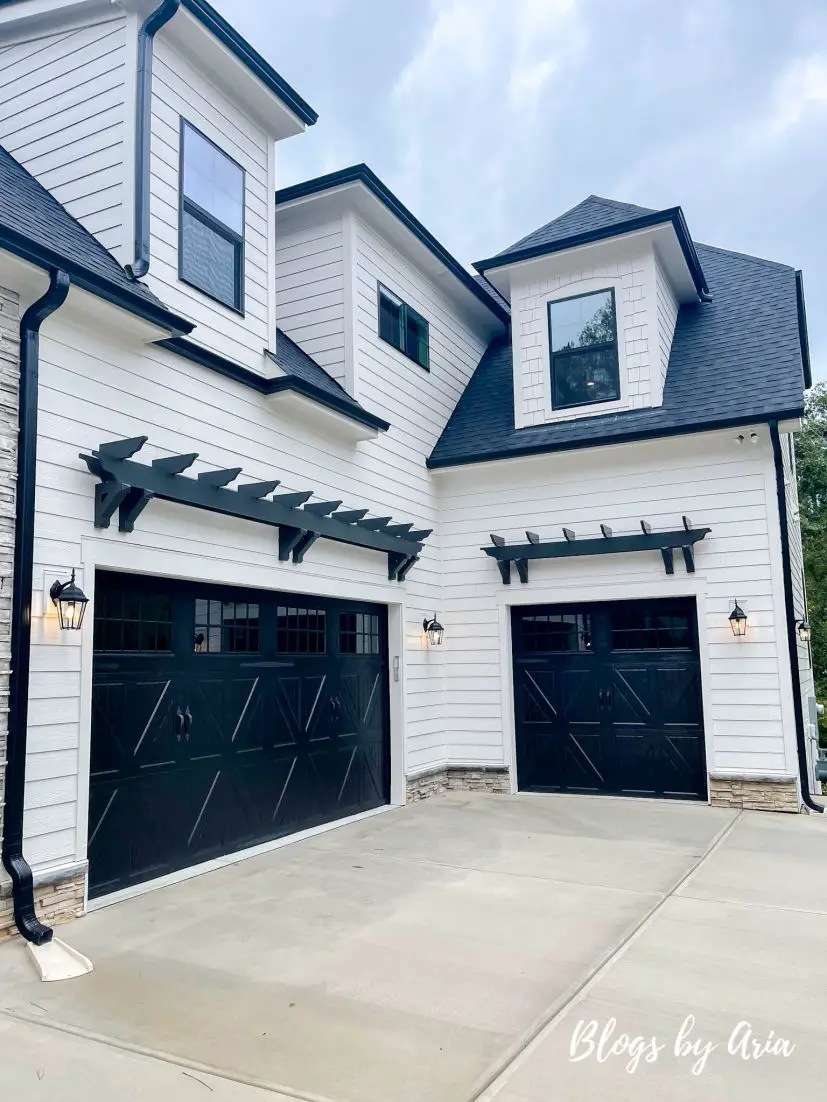 A three car garage is expected for a house of this size and in this neighborhood's price point.  If the lot was larger I'd expect a four car garage.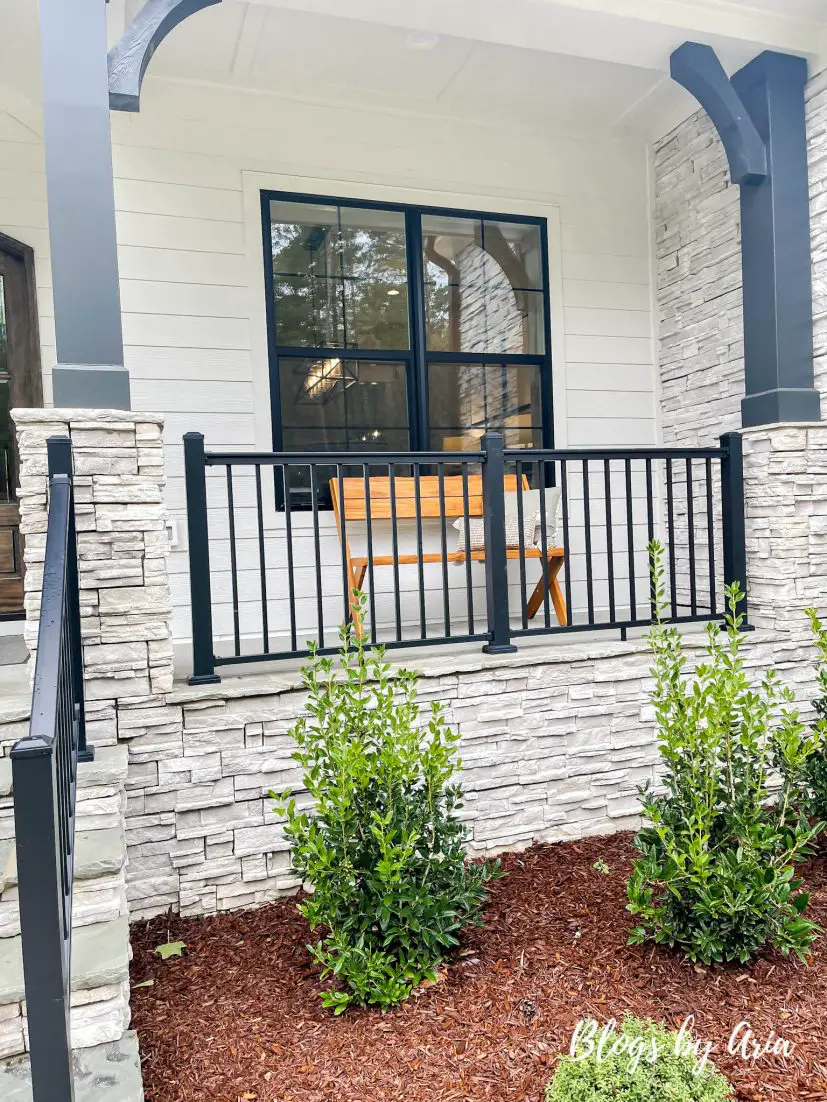 I'm absolutely loving the exterior of this house.  I love the stacked stone and shingles.  It's definitely an eye-catching exterior.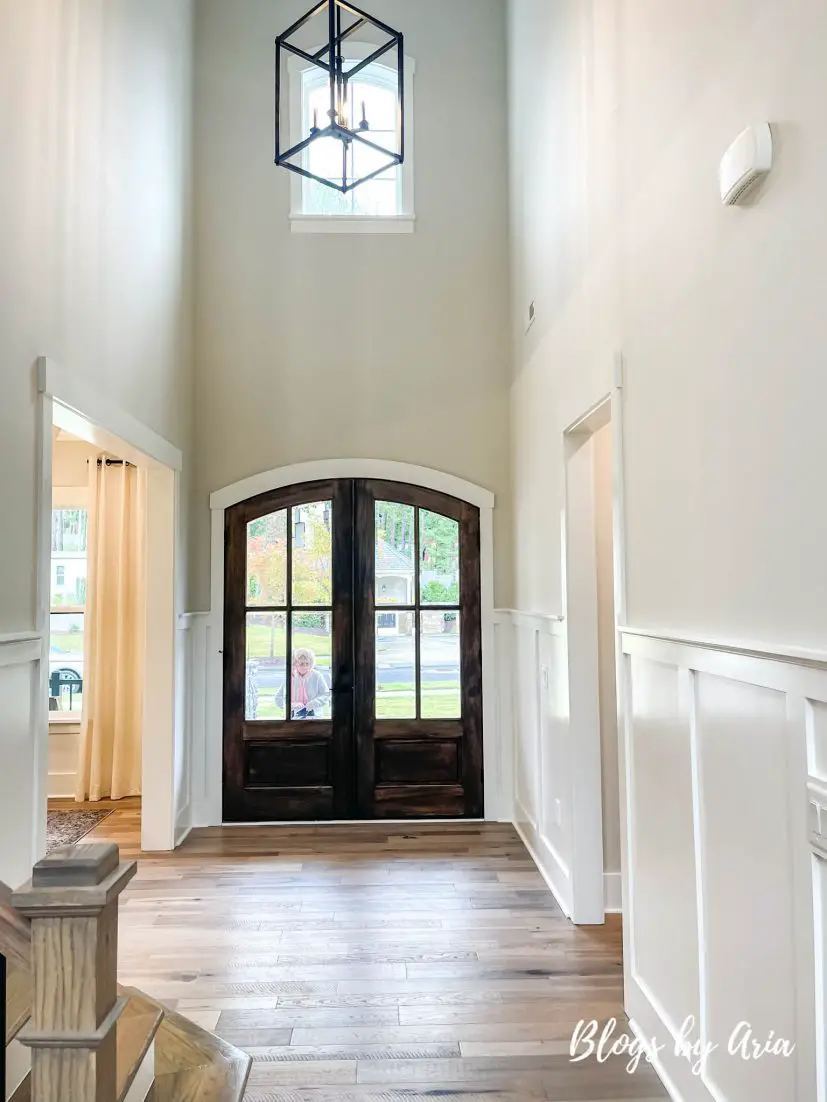 Look at these 8 feet double mahogany doors! Gorgeous!
DINING ROOM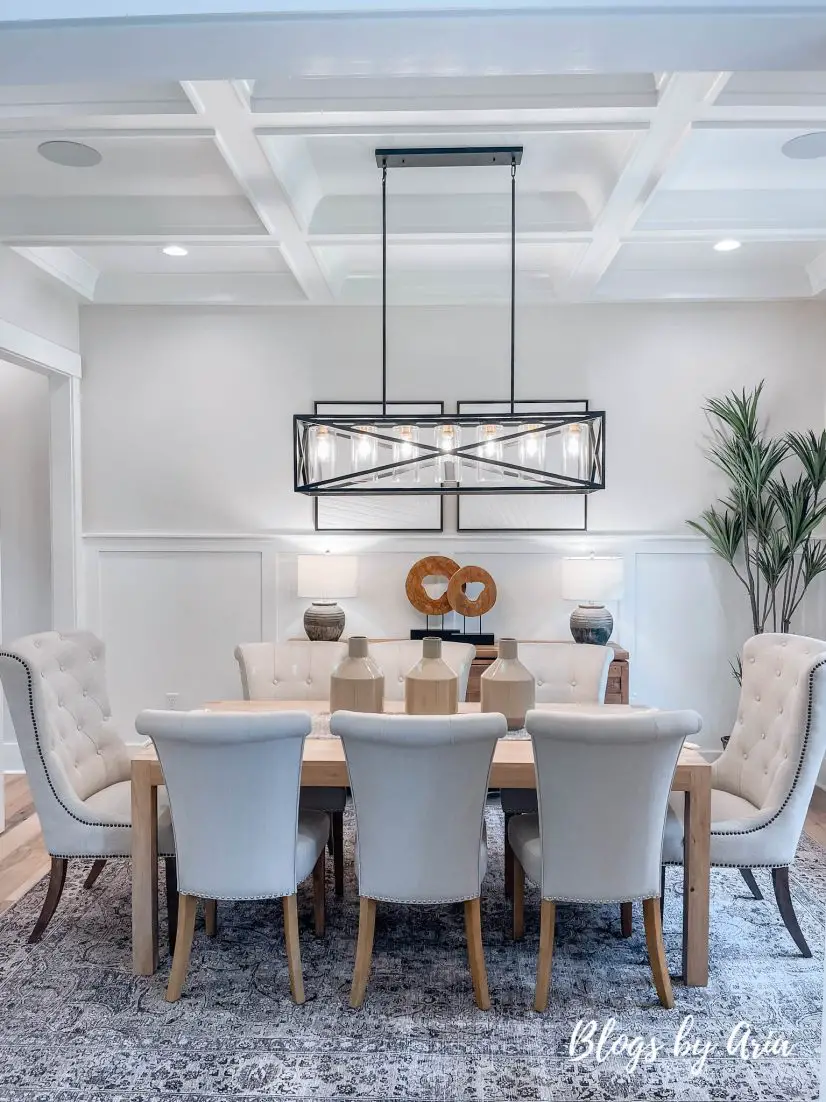 Immediately off of the foyer is the formal dining room.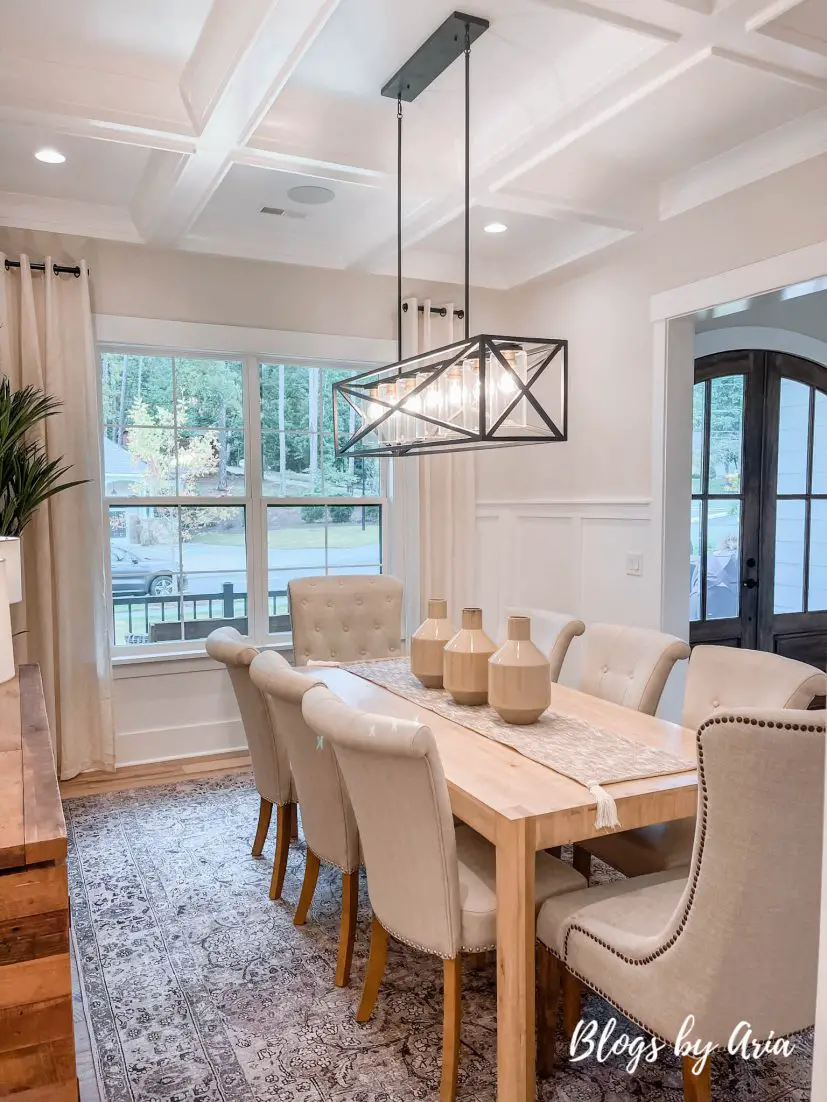 KITCHEN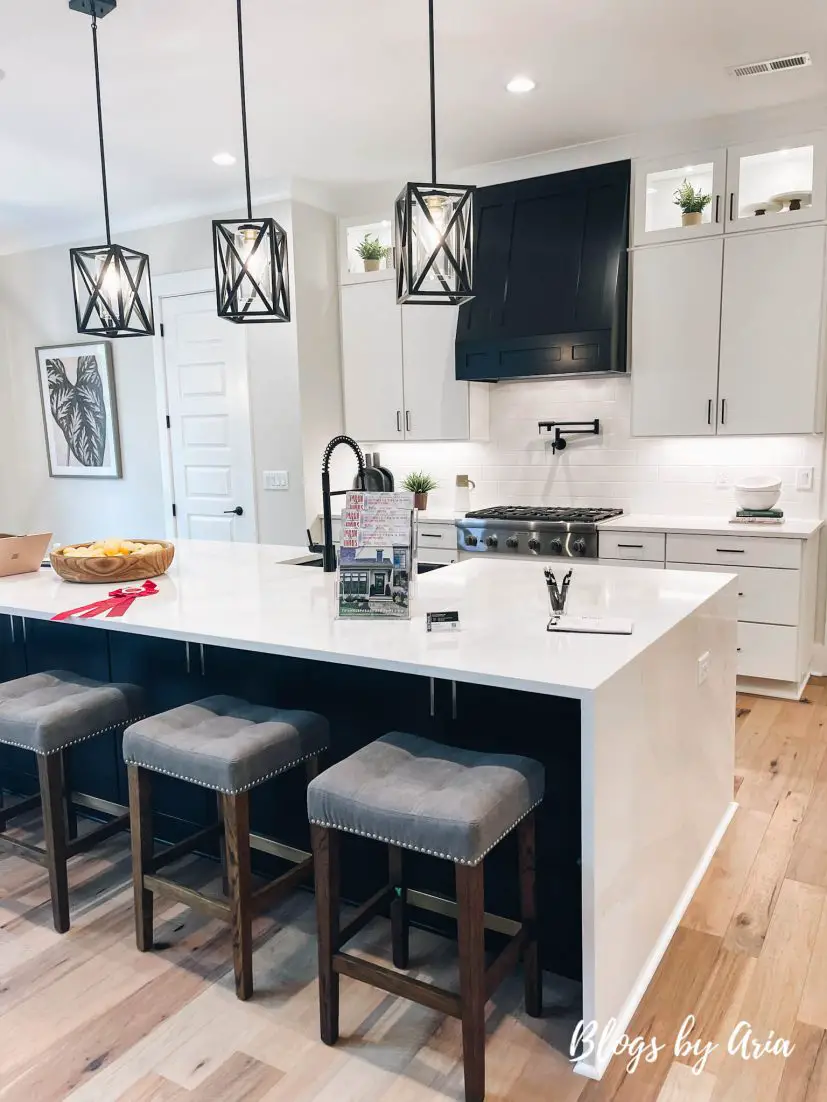 Now let's take a look at this beautiful kitchen!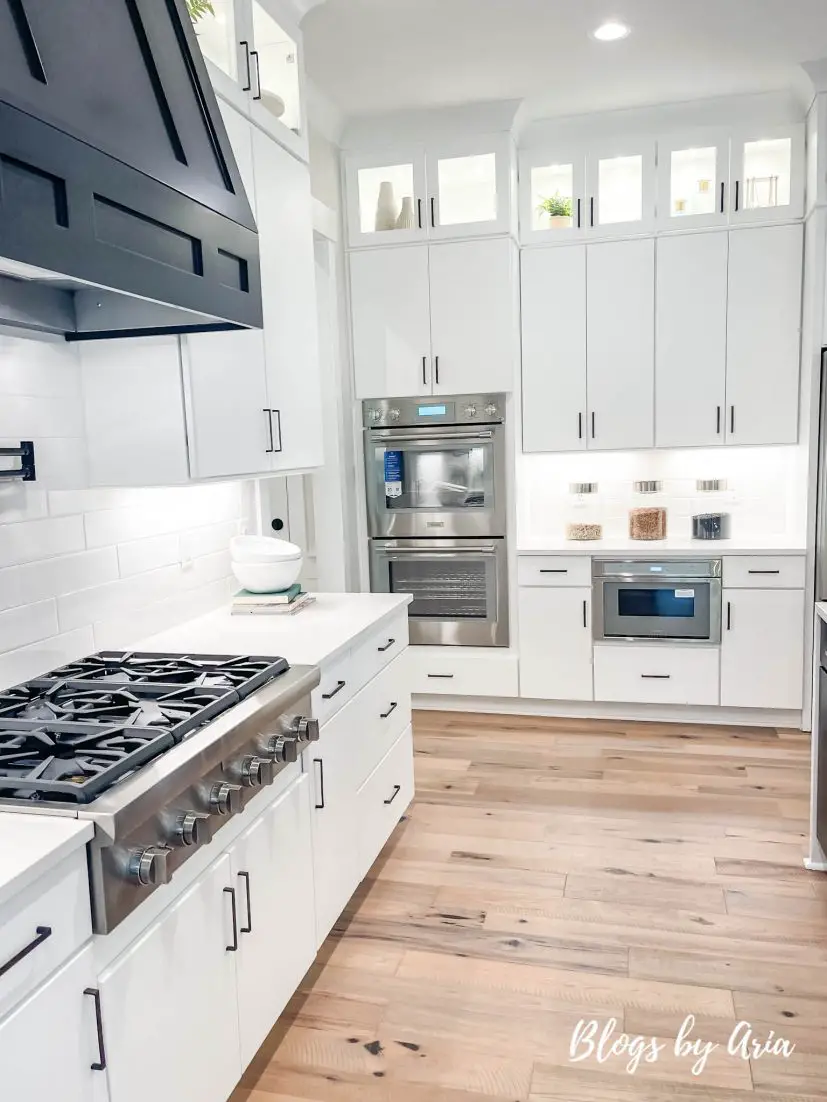 I'd prefer the look of shaker cabinets but this kitchen is gorgeous enough for me to be okay with this more modern style.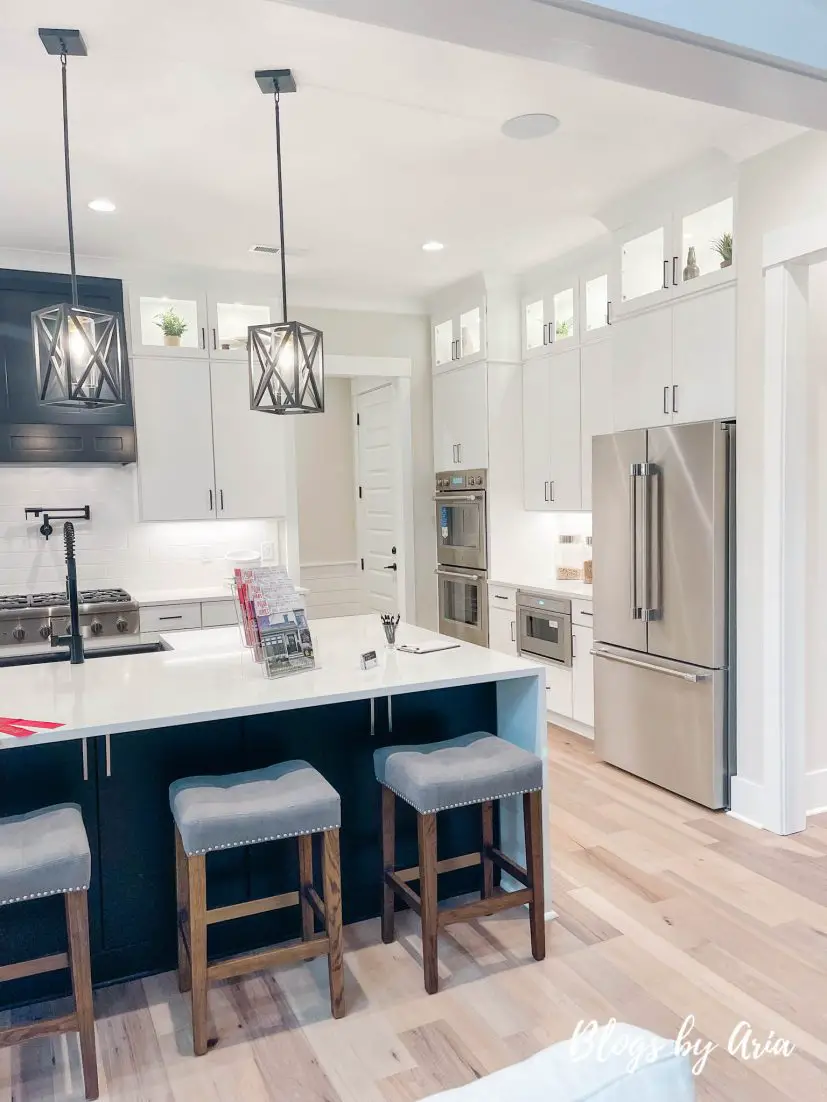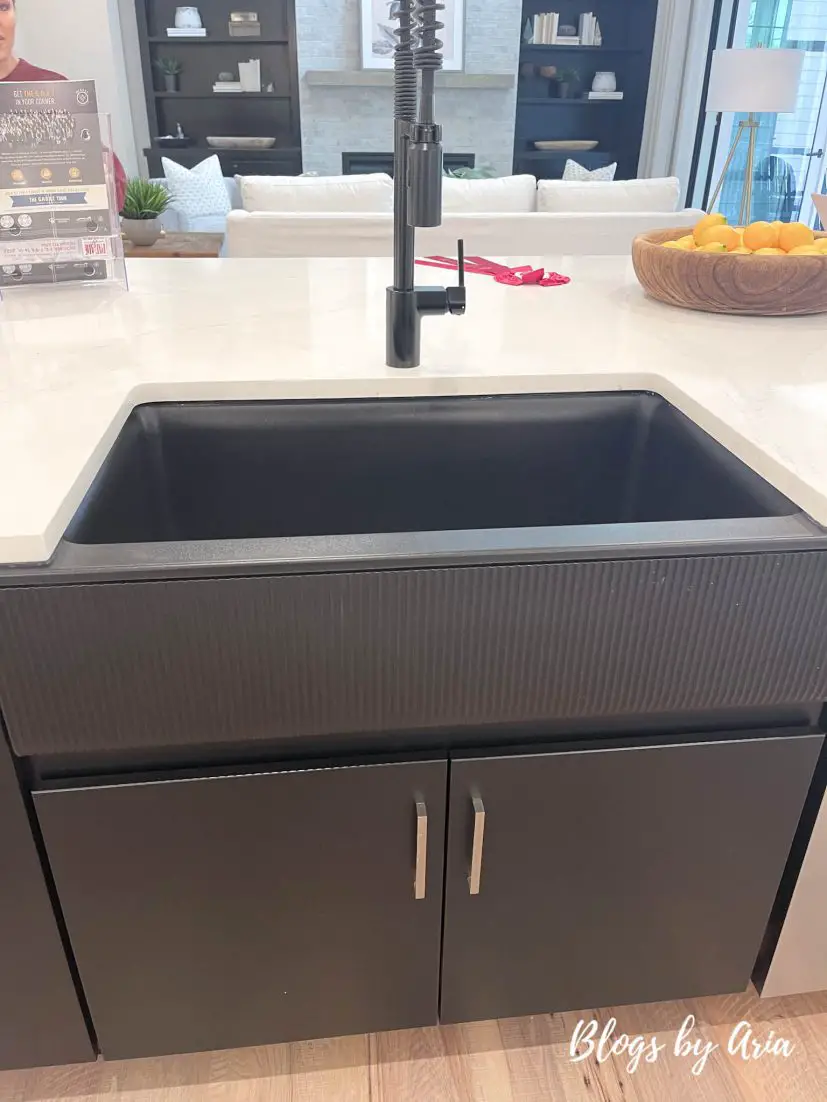 What do we think about this sink?  I'm kind of here for it.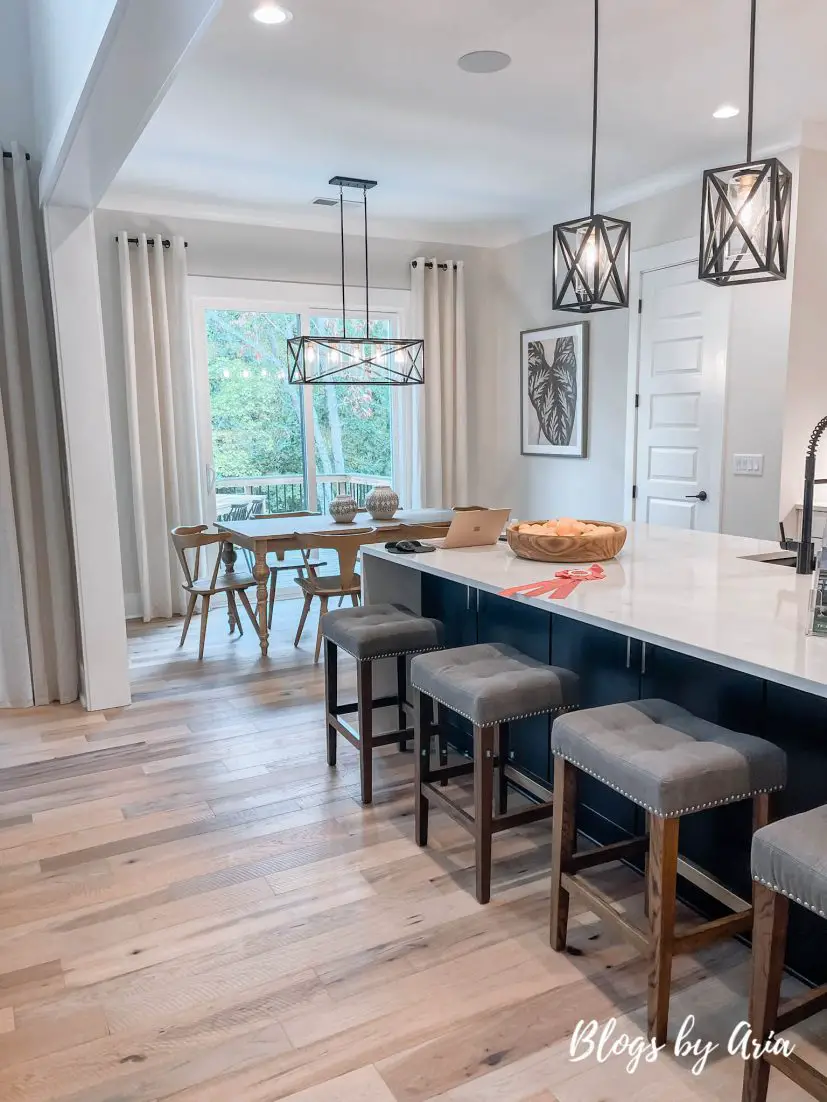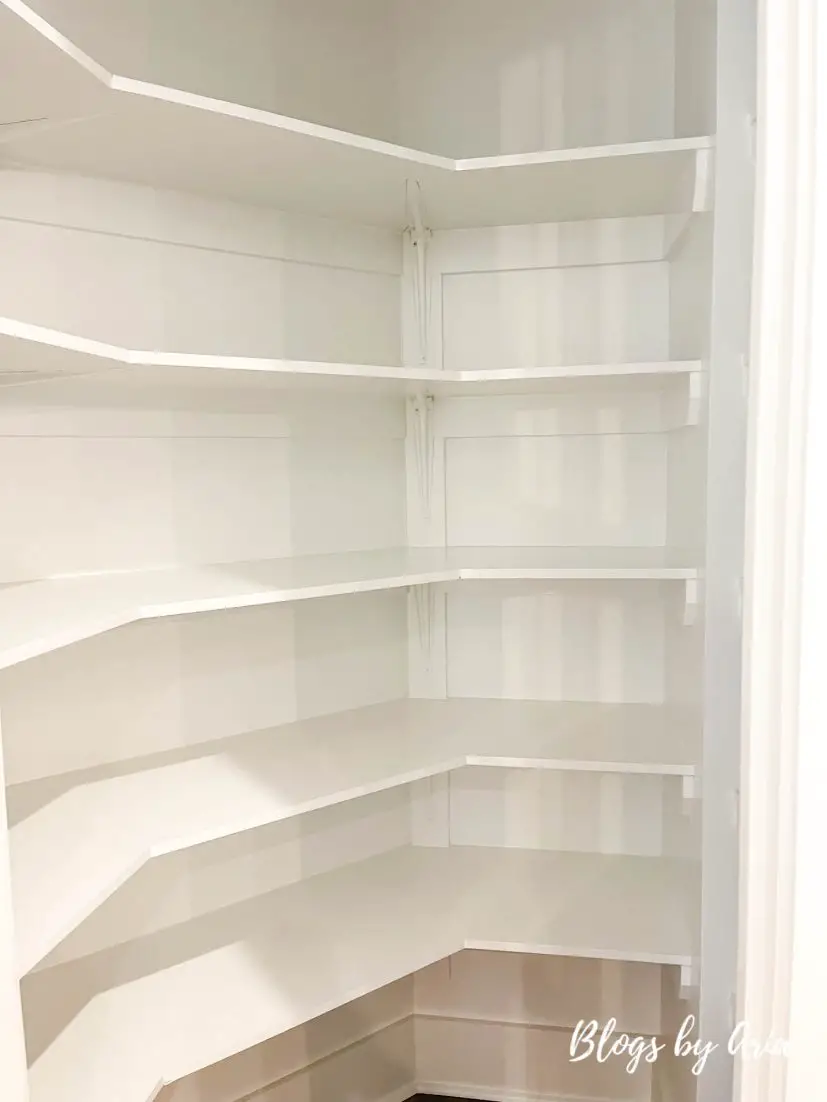 With a kitchen of this size the pantry leaves a little to be desired.  It's a step-in pantry and is located between the kitchen and breakfast nook as you can see in the pictures above.
FAMILY ROOM
The family room features a brick fireplace with black painted built-in cabinetry.  It's a very spacious room and offers even more space with the screened porch.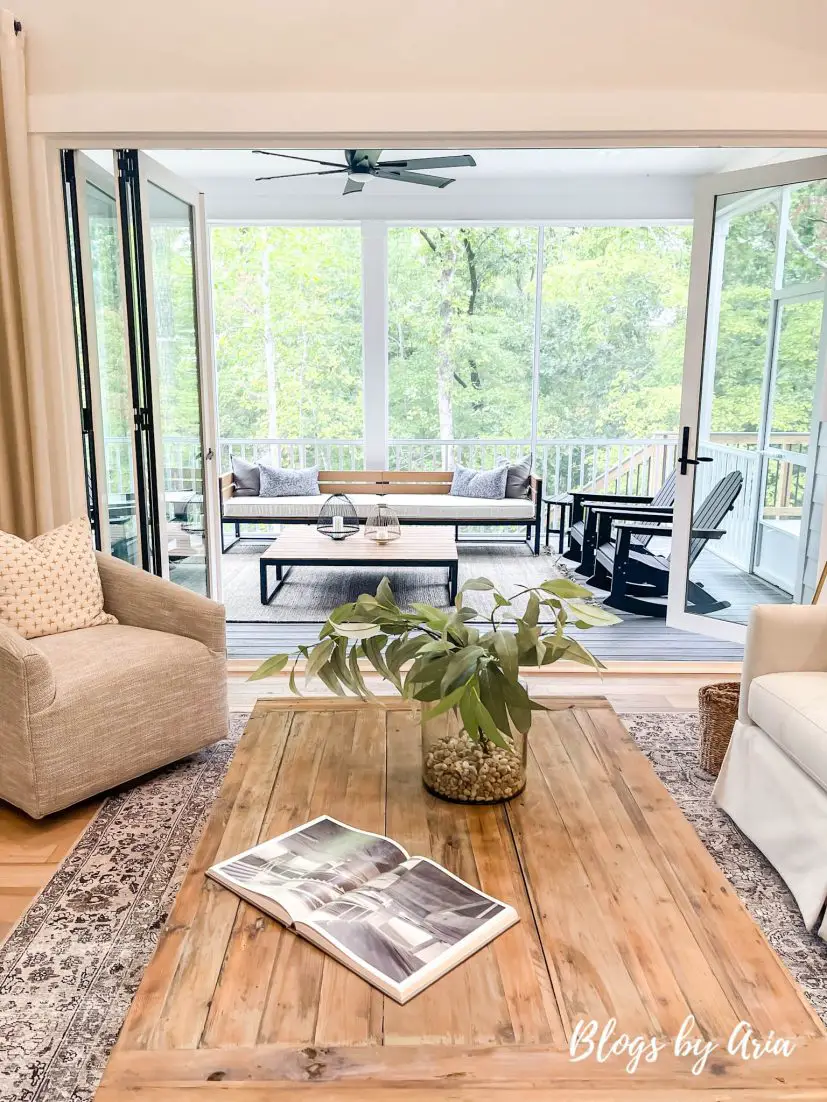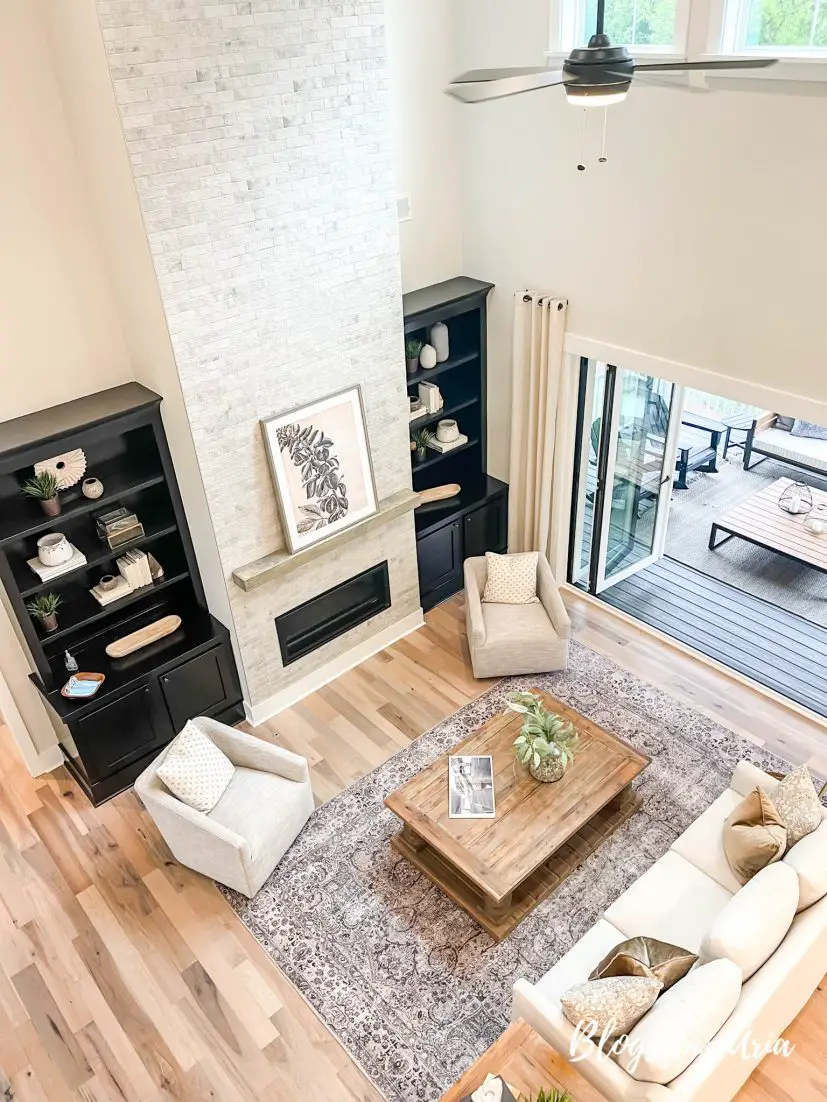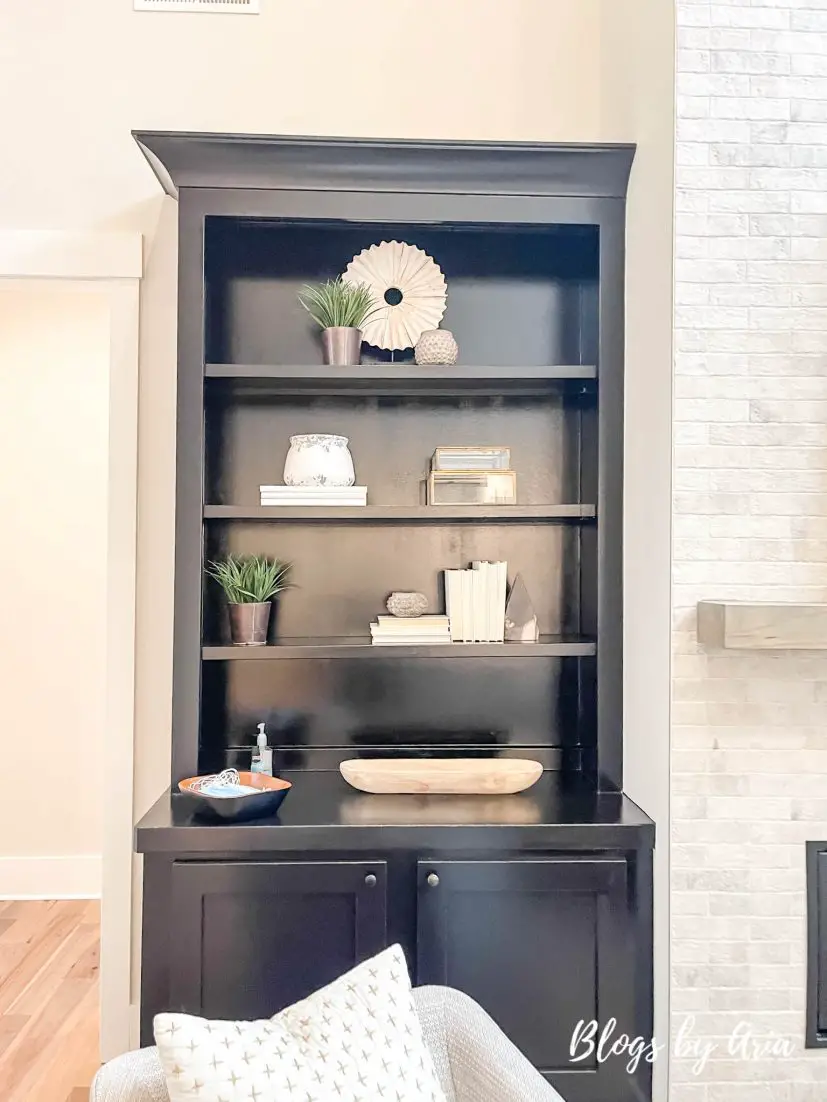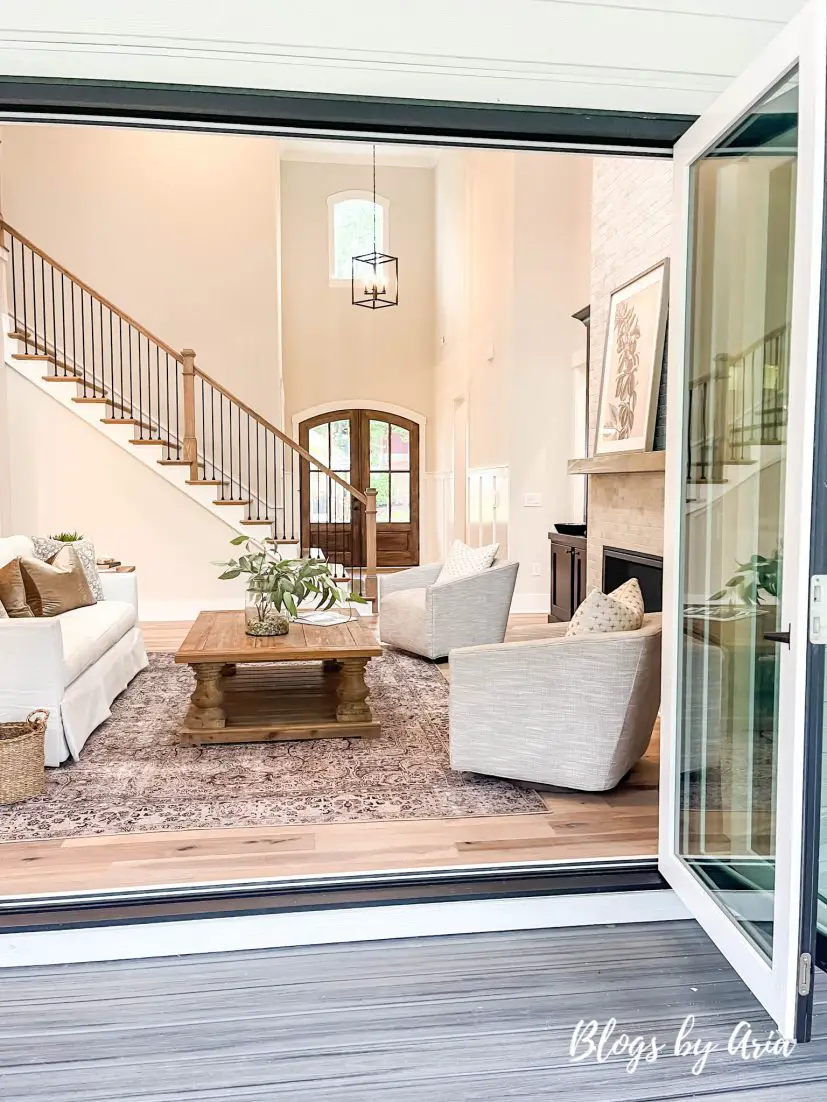 Here's a great view from the screened porch looking into the family room.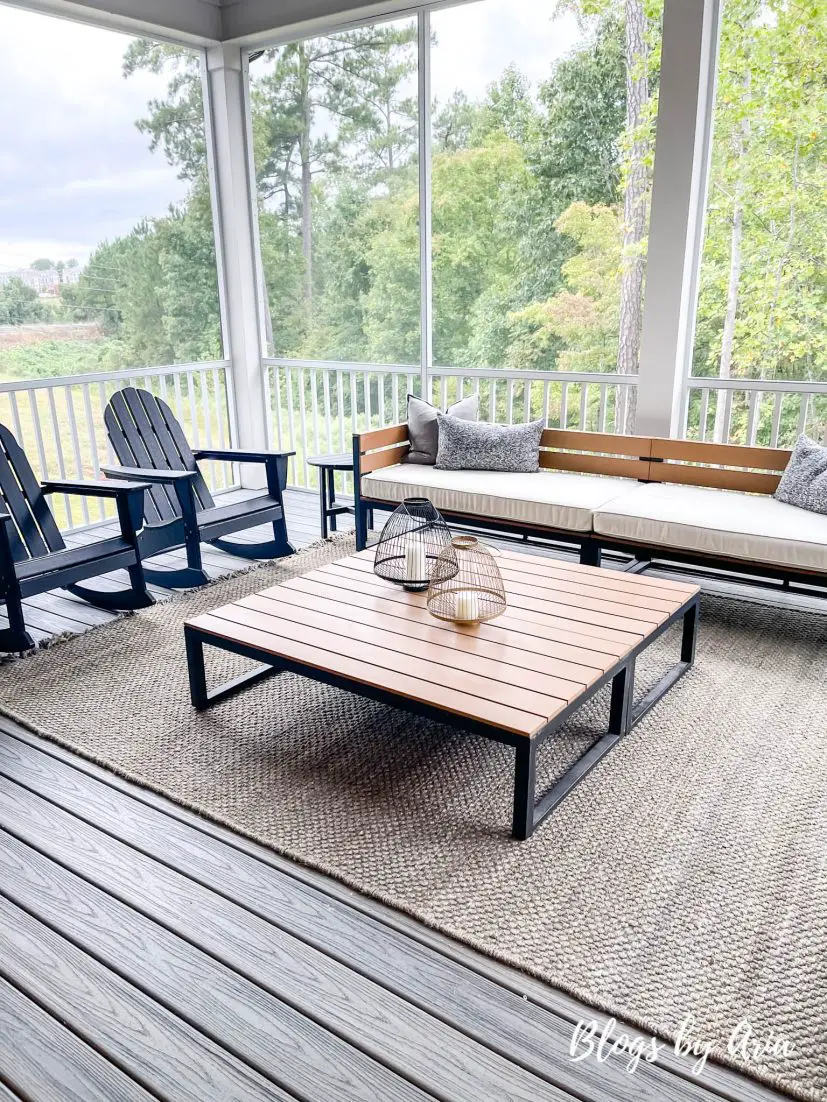 Out on the screened porch you can see how the Oakleaf house backs up to trees with no houses behind them.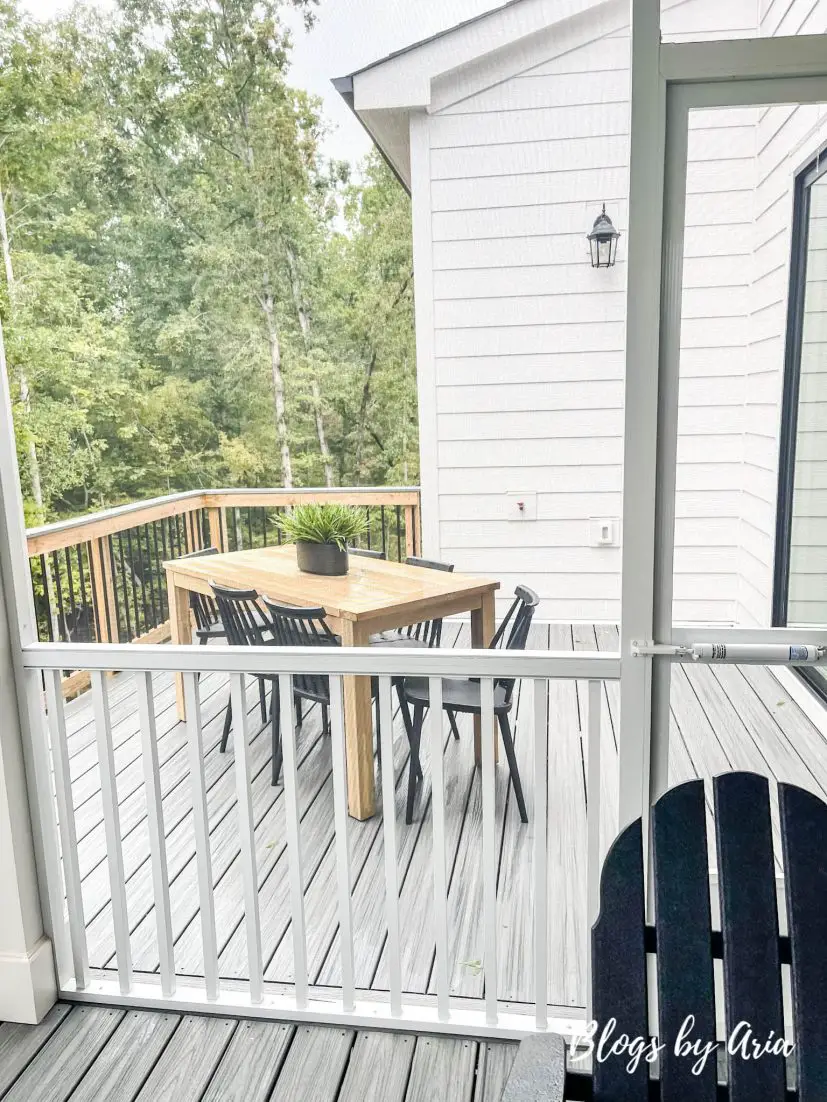 The screened porch opens to the deck also.
GUEST BEDROOM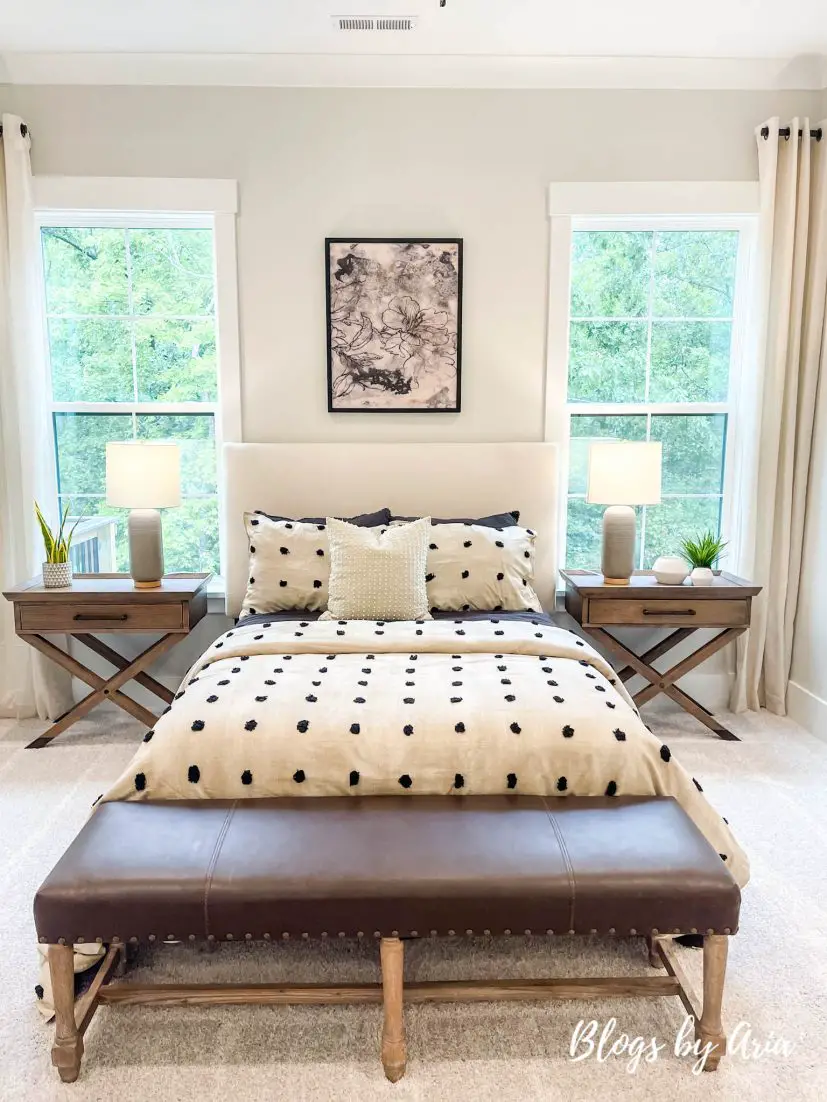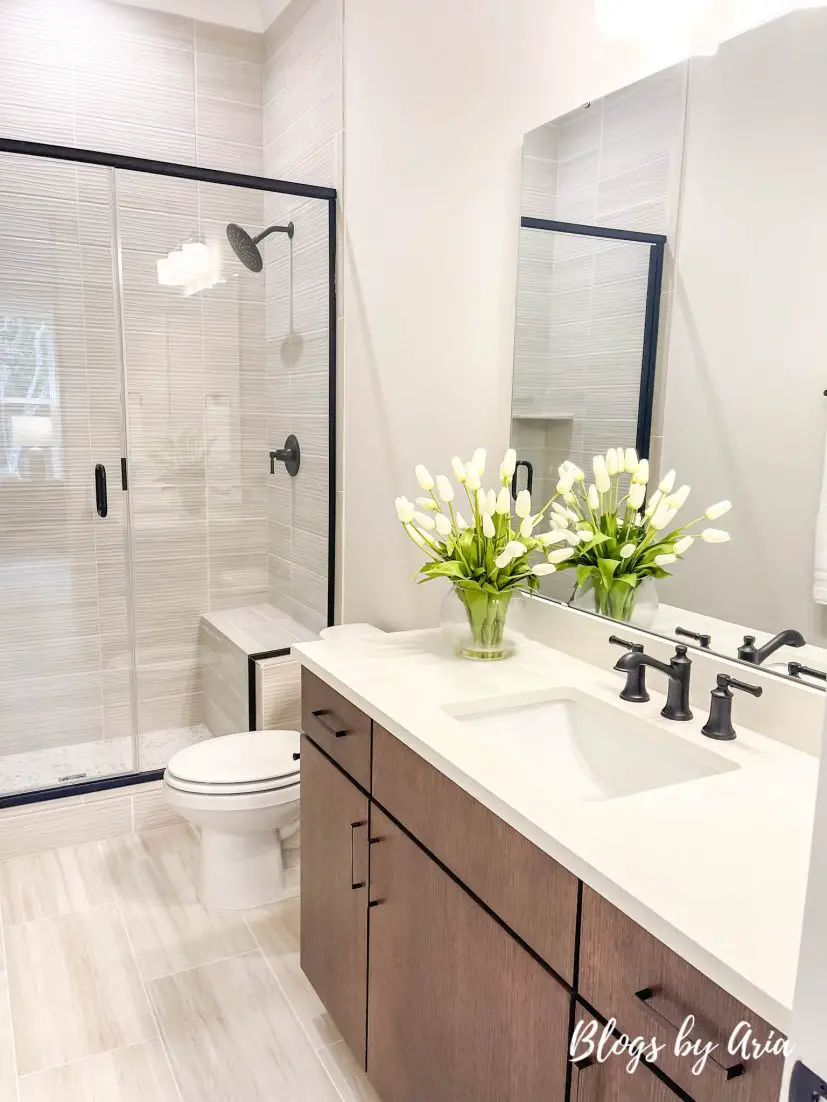 On the main floor there is a guest bedroom with a walk in closet and en suite.
PRIMARY BEDROOM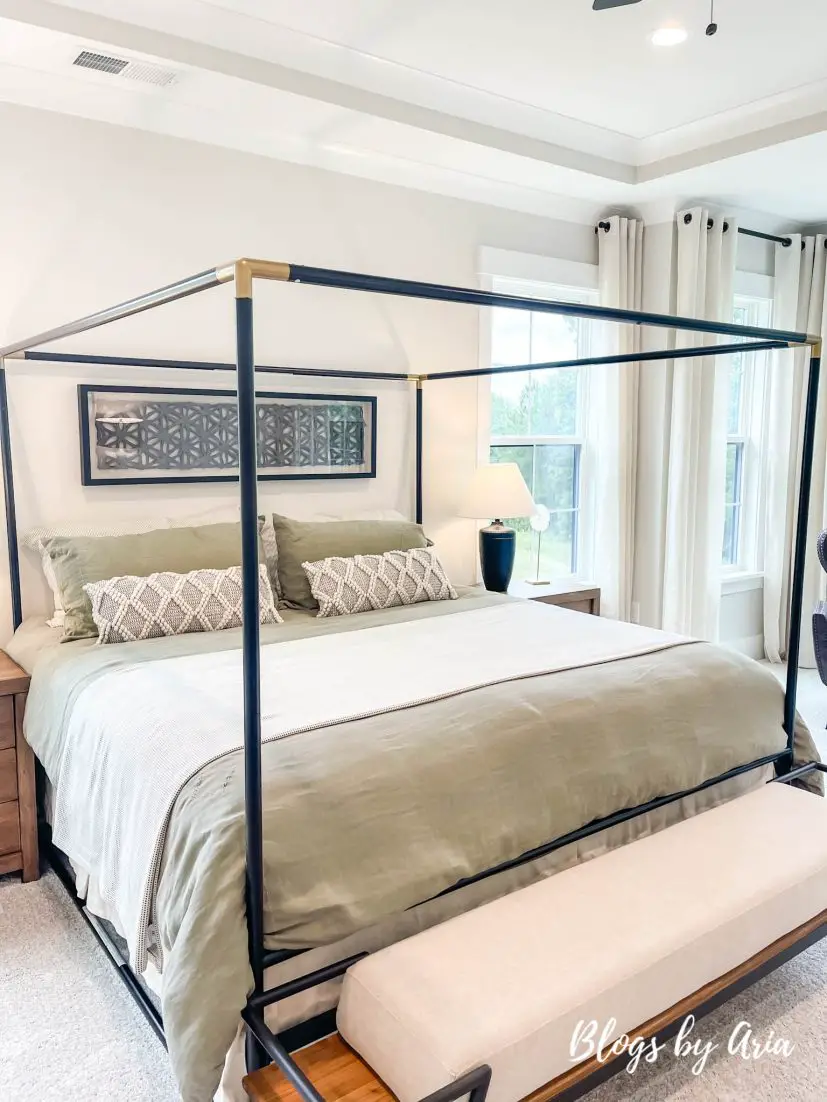 On the opposite side of the first floor is the primary bedroom.  The high ceilings allow for a canopy bed.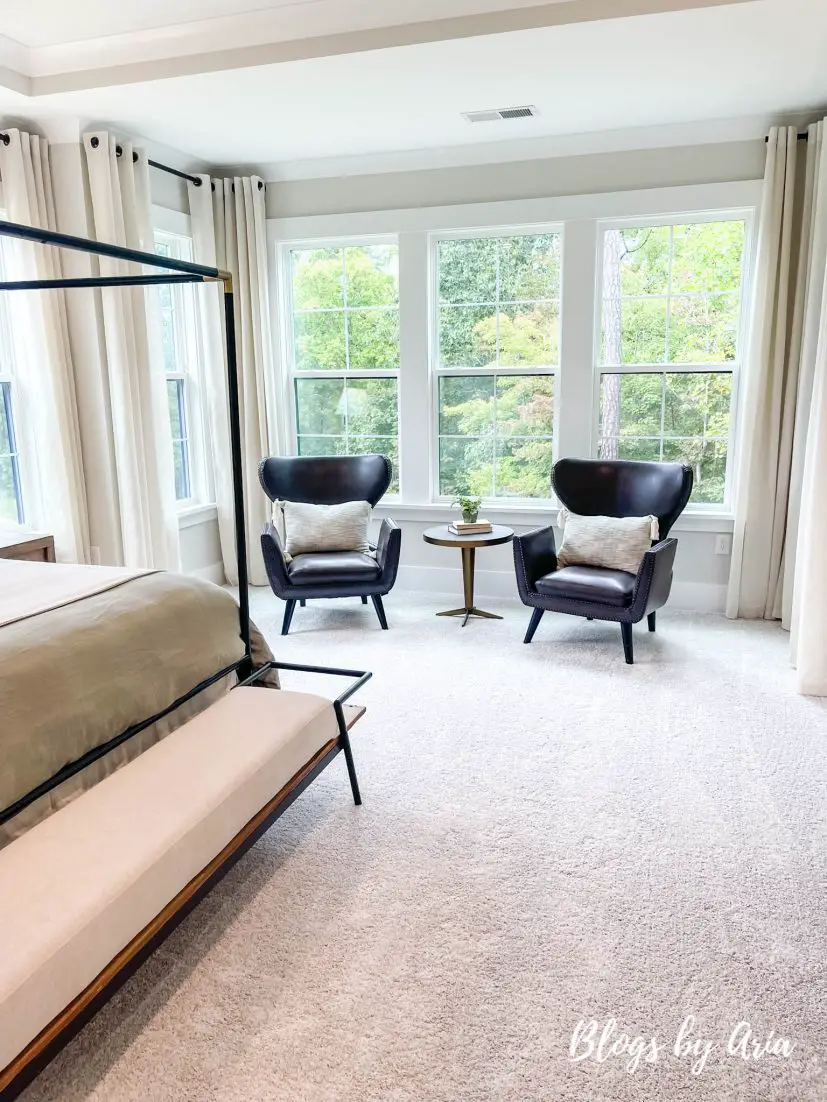 The primary bedroom has a spacious sitting room and I love all of the natural light!
PRIMARY BATHROOM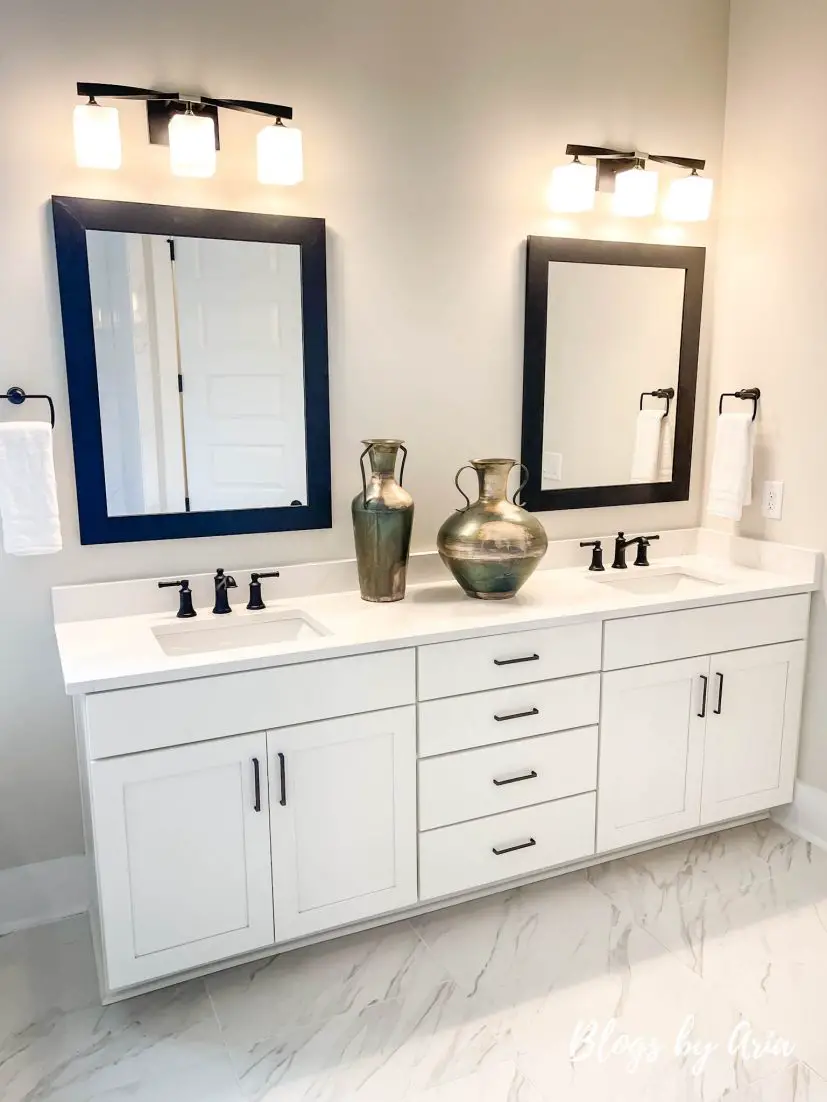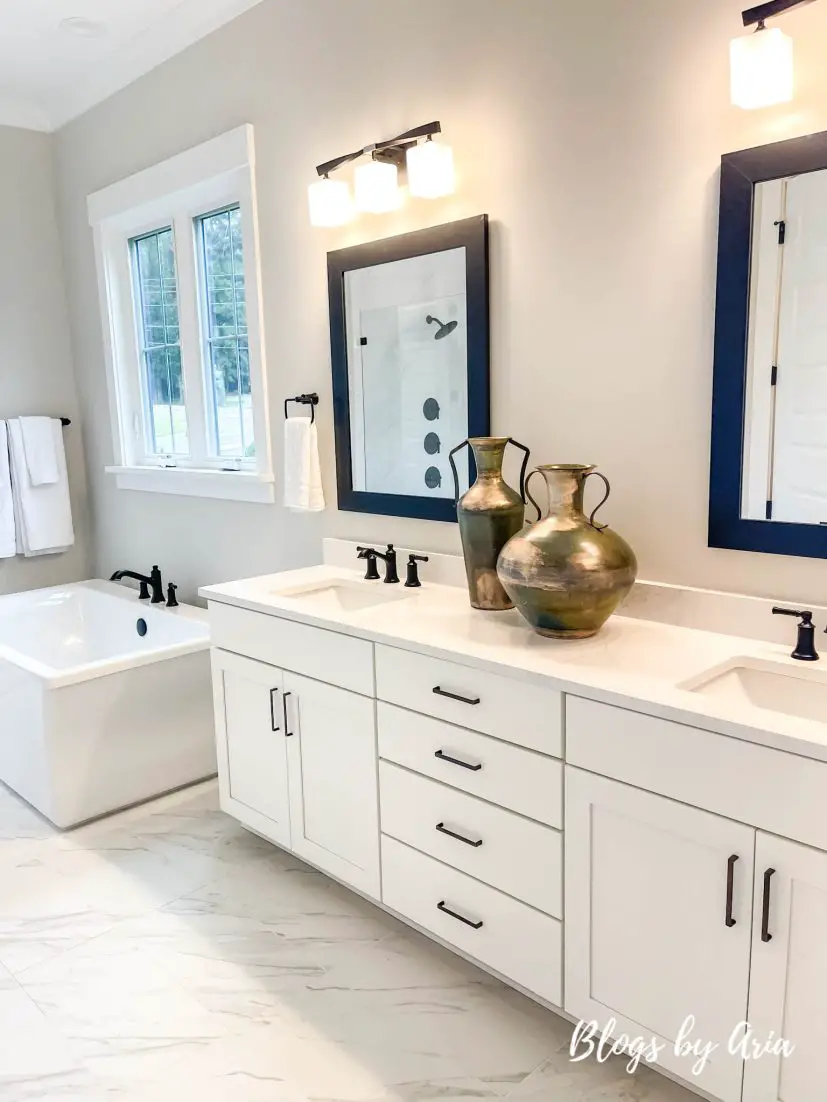 The primary bathroom is well appointed, not too flashy, just perfect.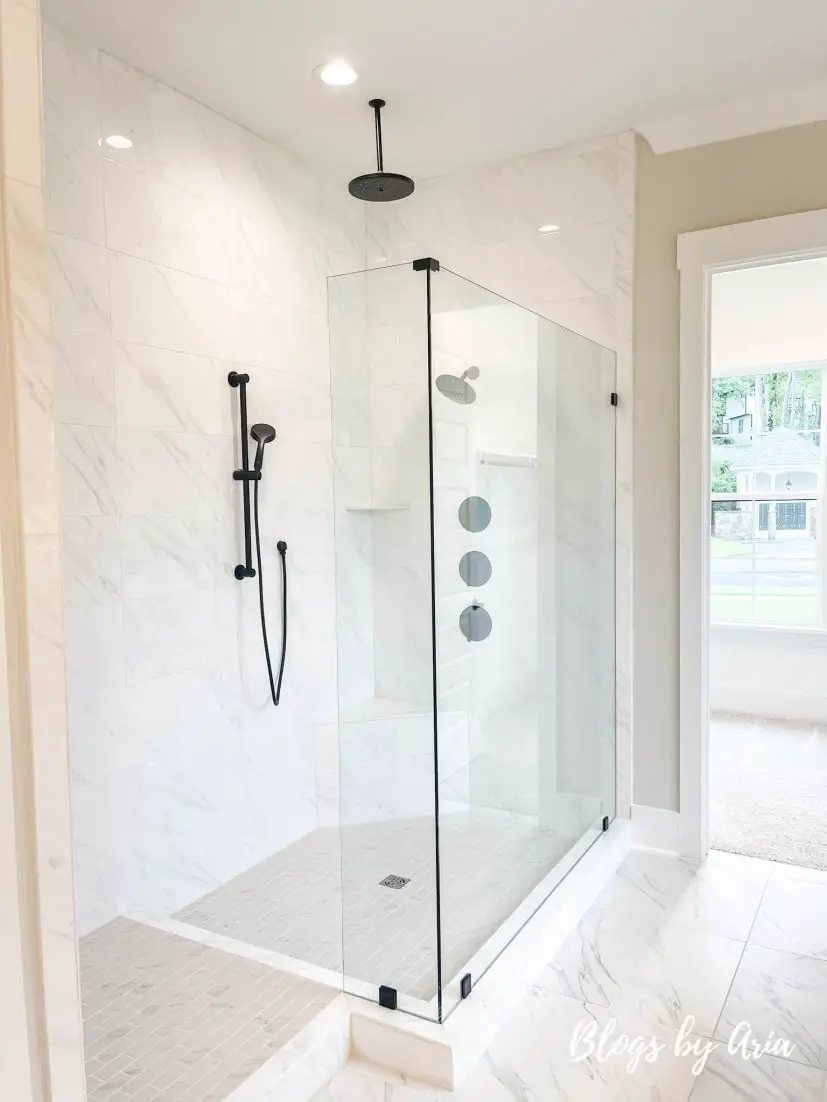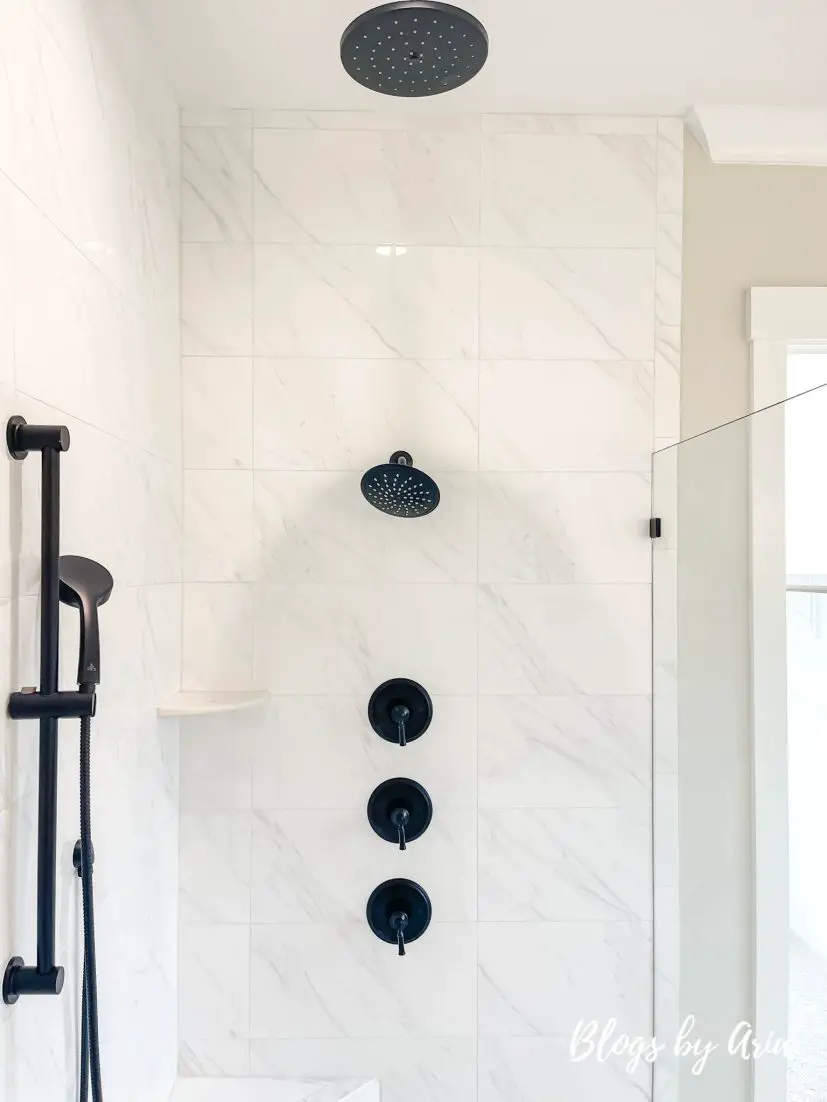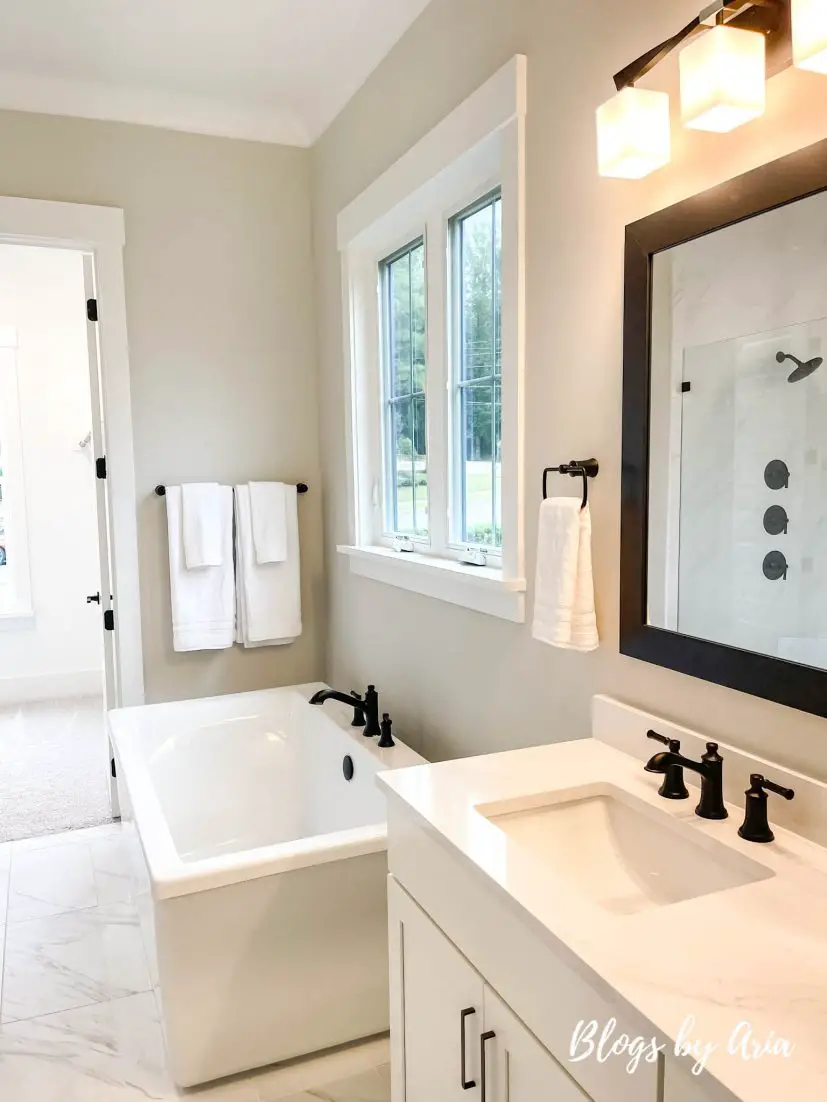 MUD ROOM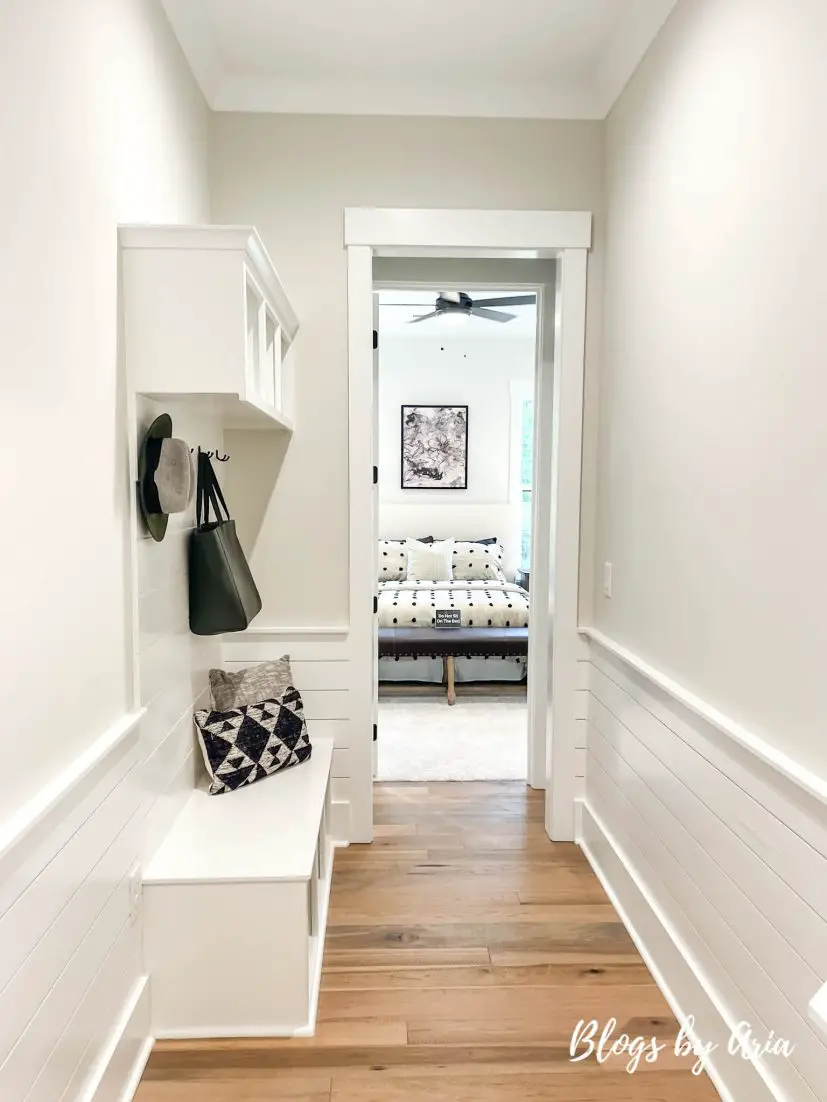 The mud room is in a hallway leading from the garage and laundry room and you can see into the guest suite.
LAUNDRY ROOM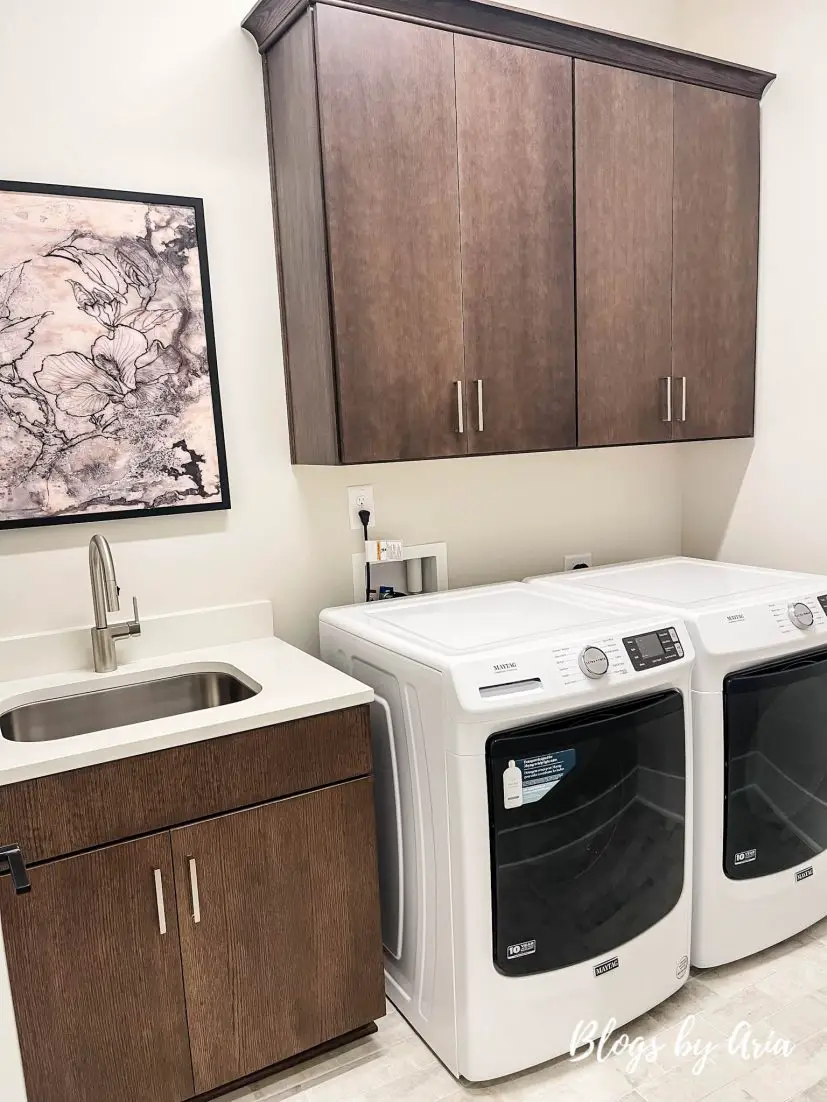 The laundry room is back on the opposite side of the house off of the kitchen.
FINISHED BASEMENT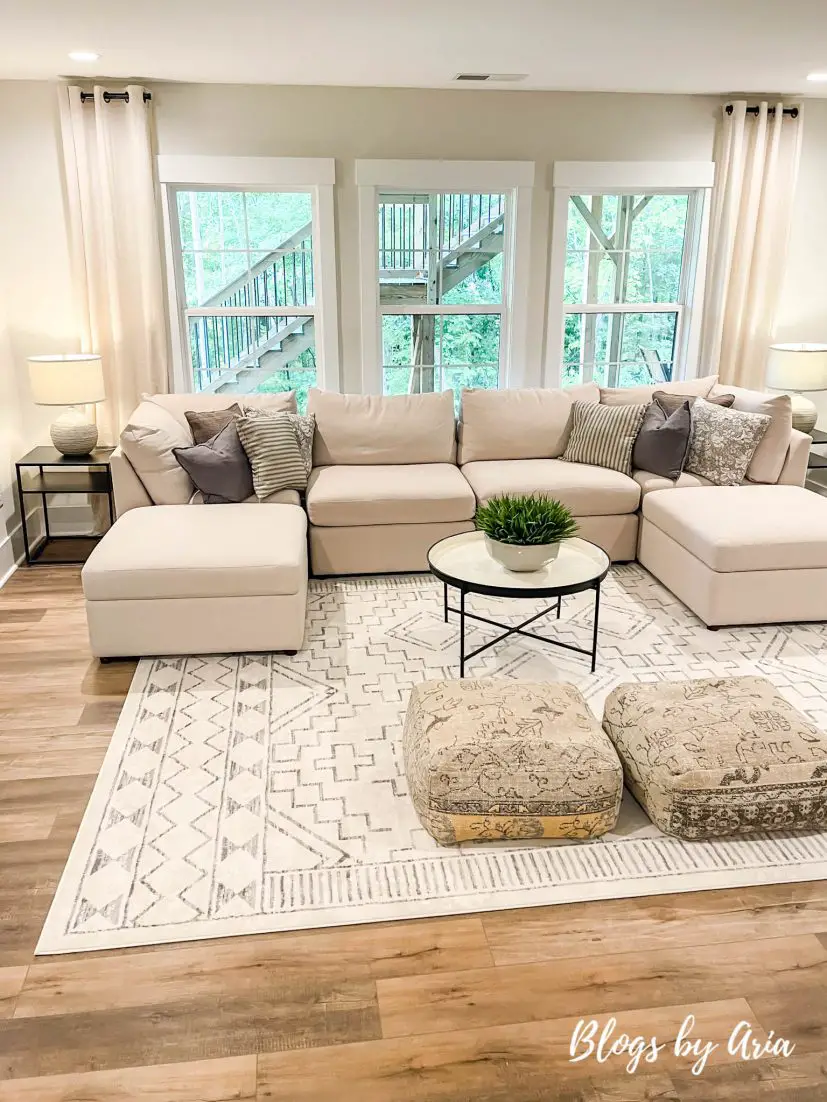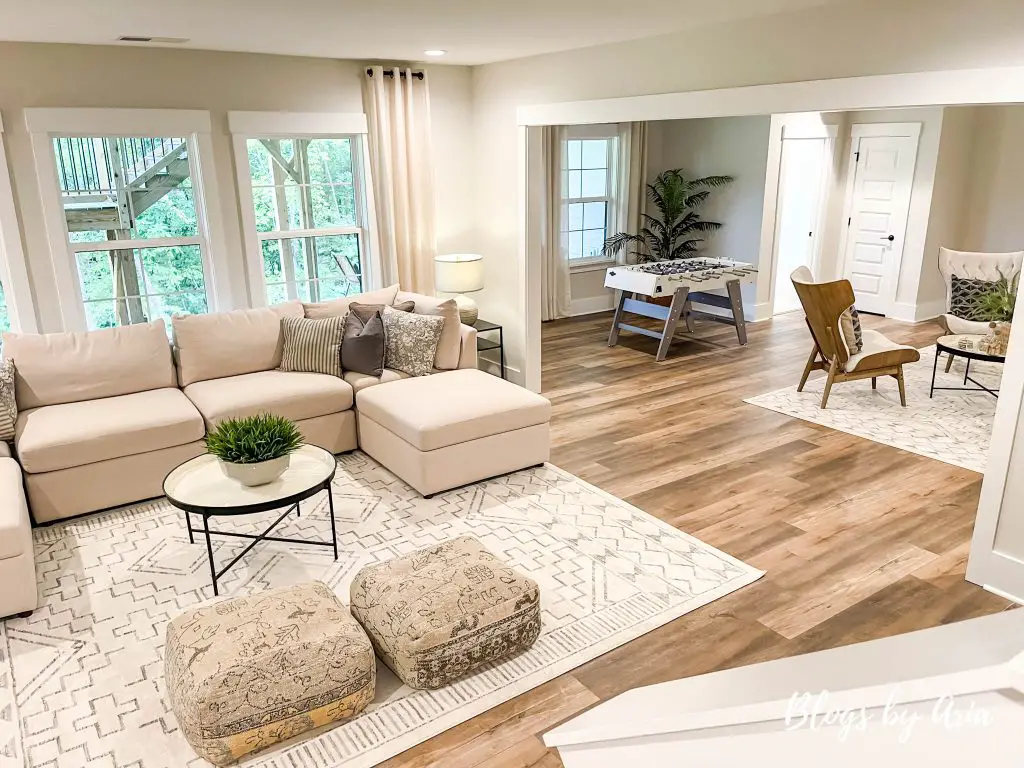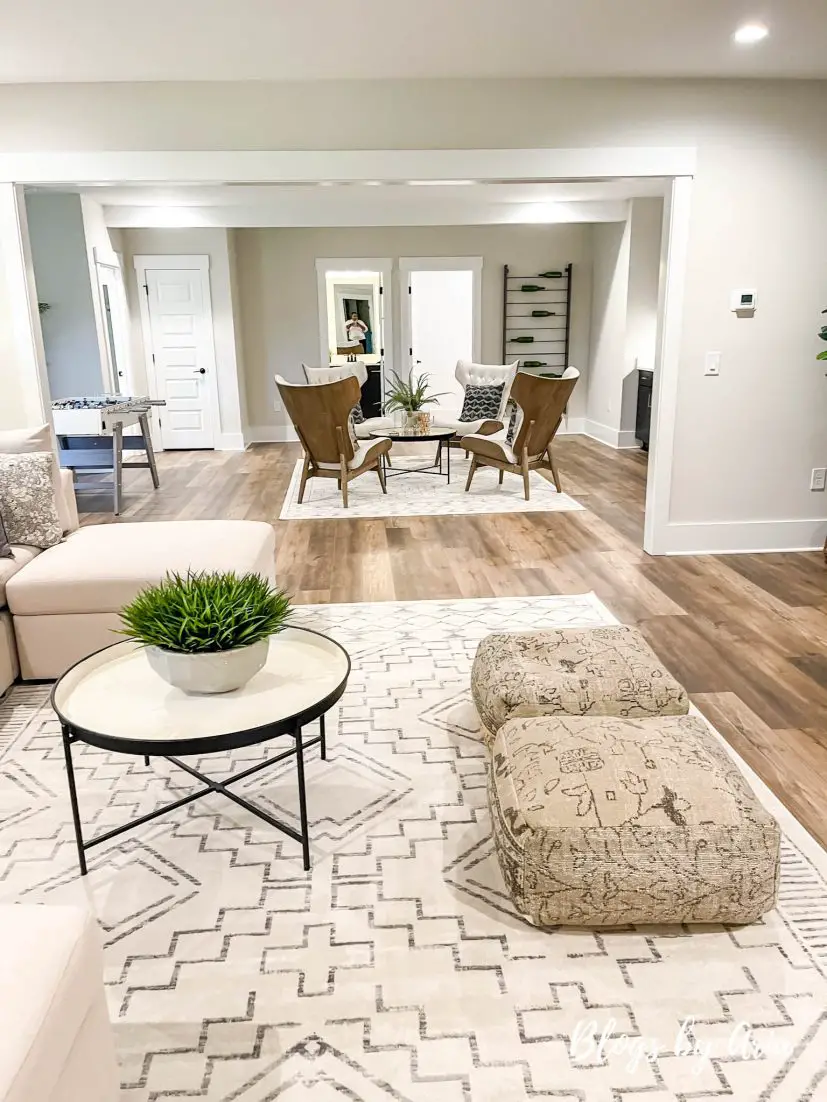 In addition to this spacious recreation room, there's an additional bedroom with it's dedicated bathroom.  There's also finished storage and even more unfinished storage.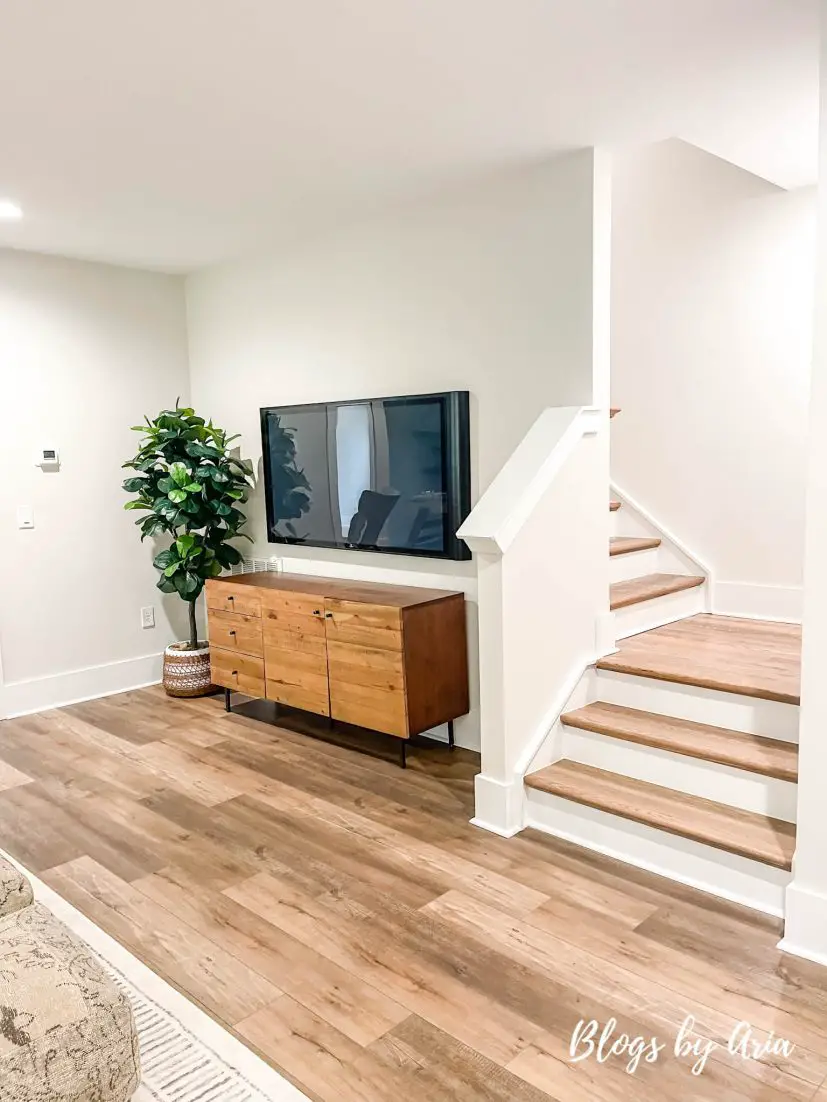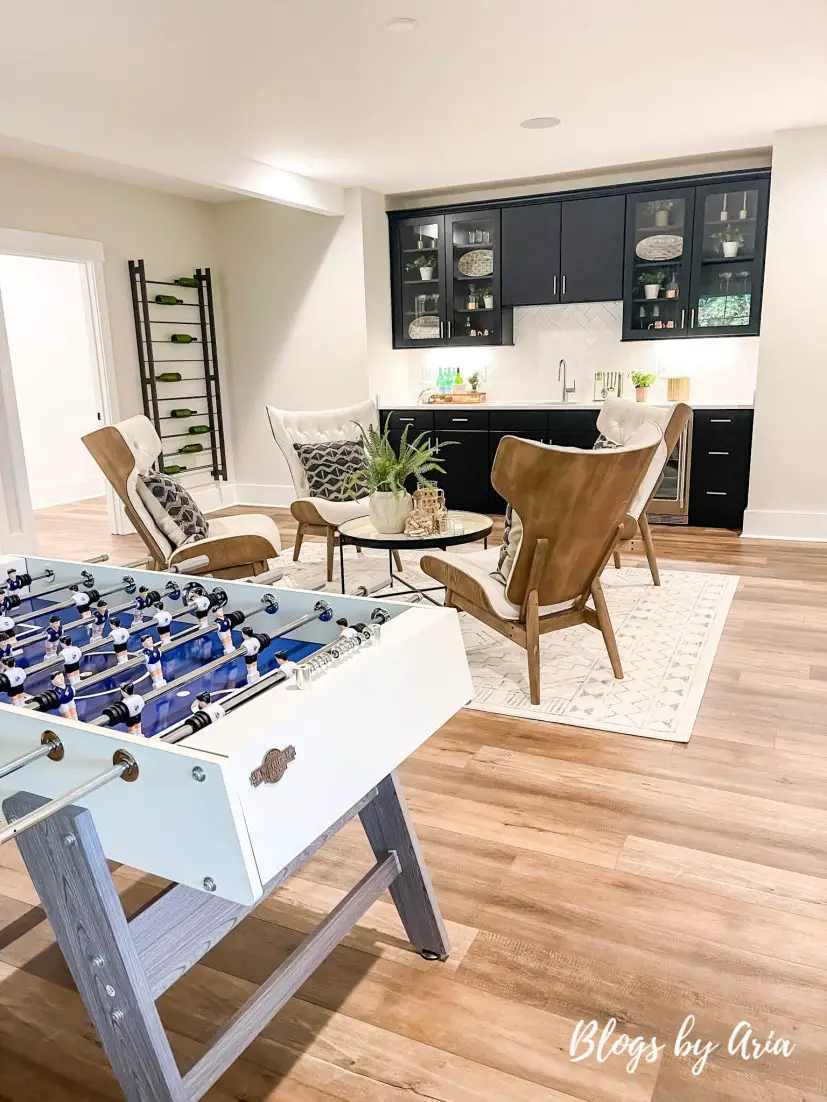 There's so much space with so many possibilities!
UPSTAIRS LOFT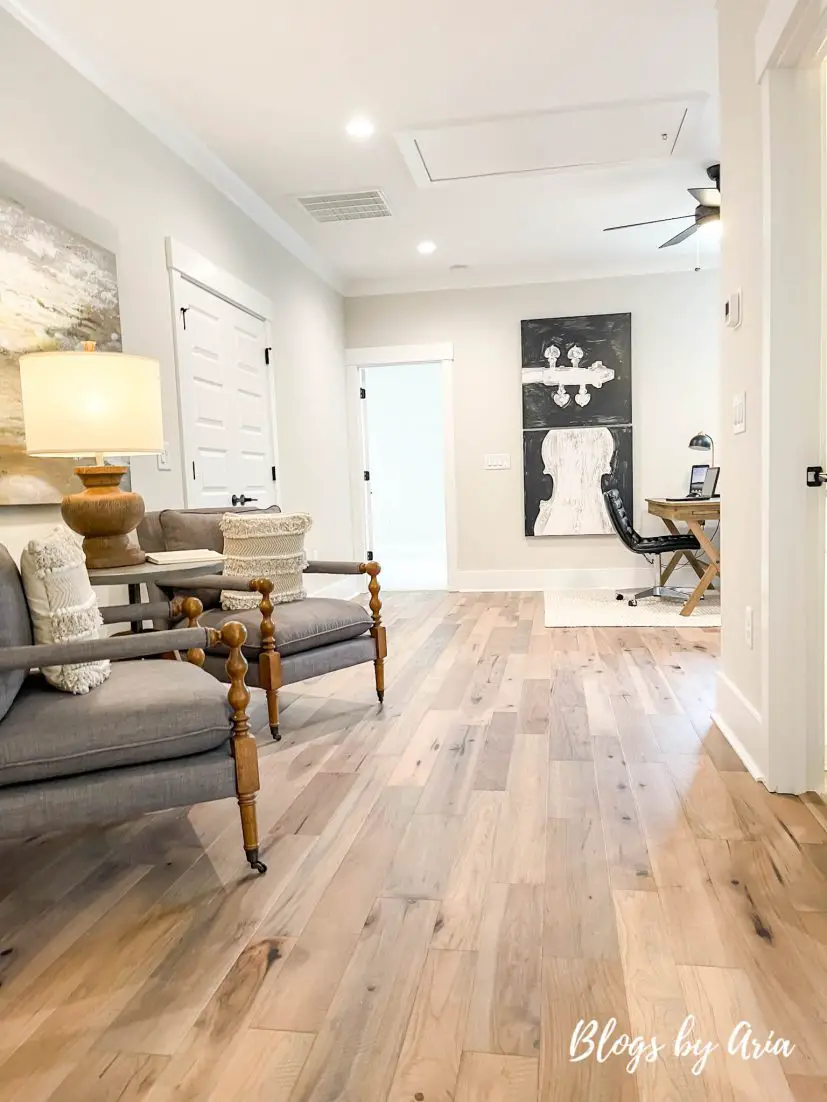 Heading upstairs…yes we haven't even made it upstairs yet.  Upstairs there are three large bedrooms each with their own bathrooms.  There is also a large loft and game room.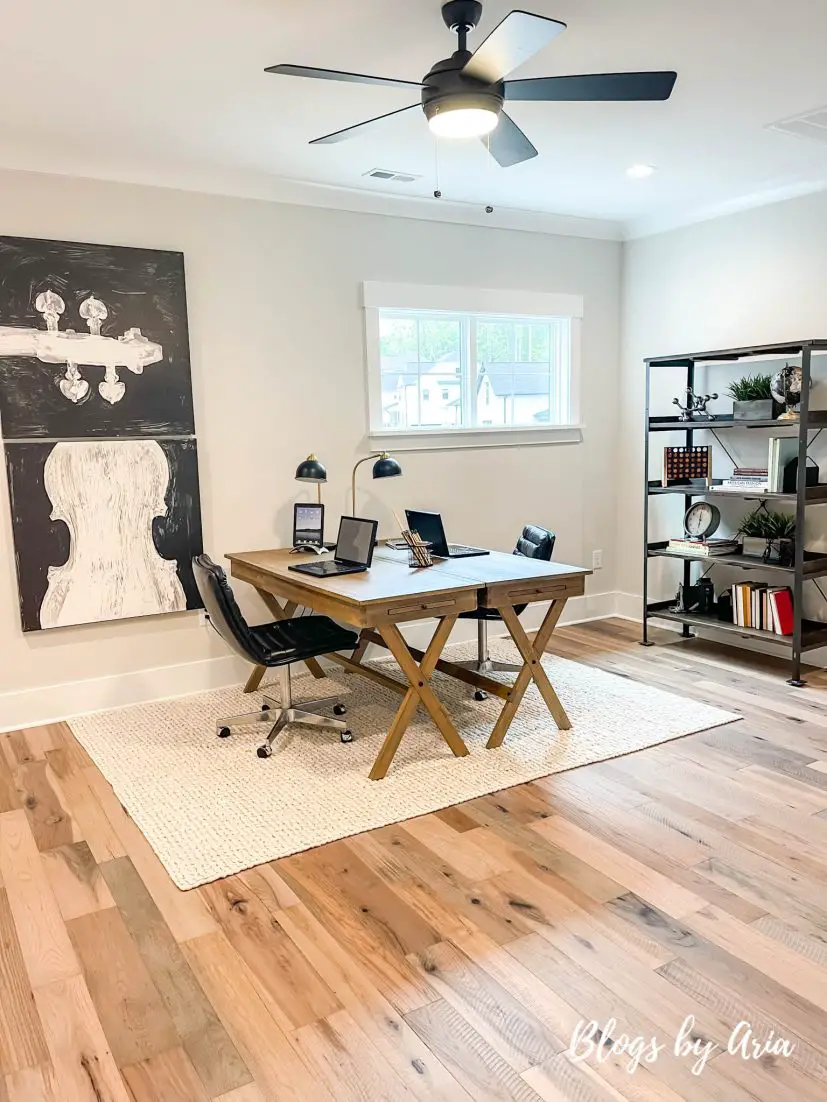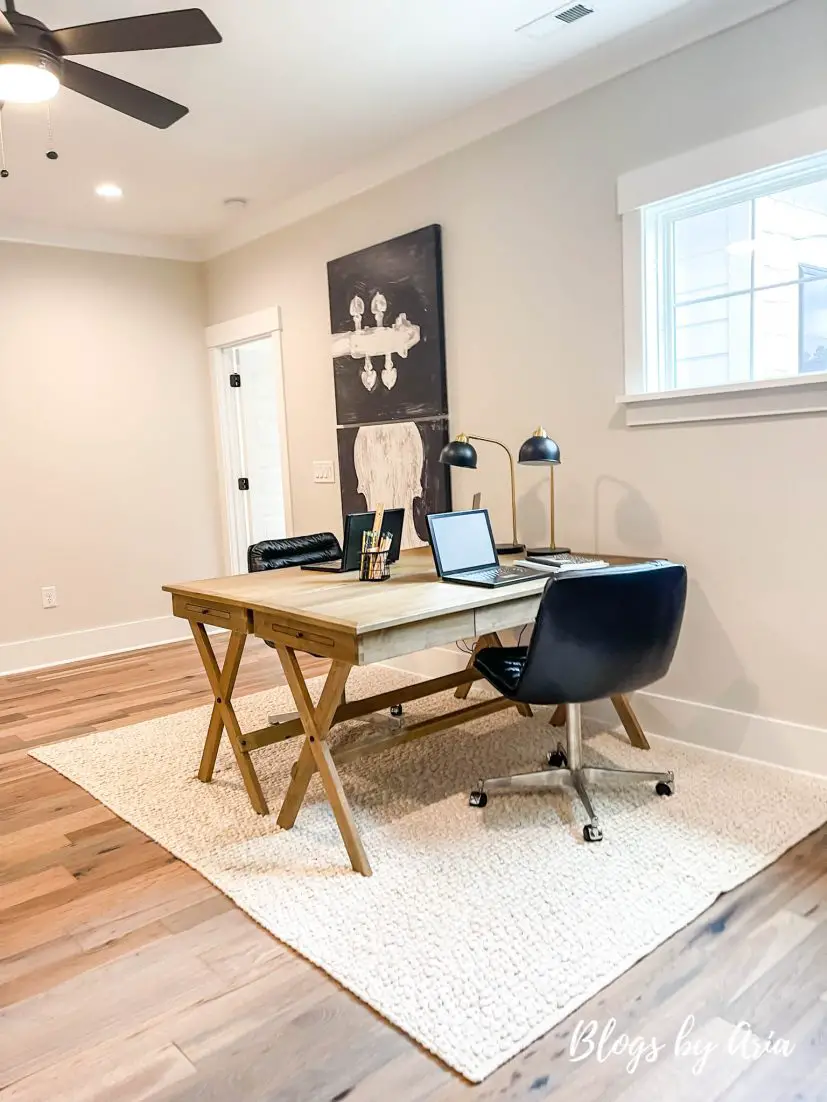 This is the loft.  They have it staged as an office.
GAME ROOM/ BONUS ROOM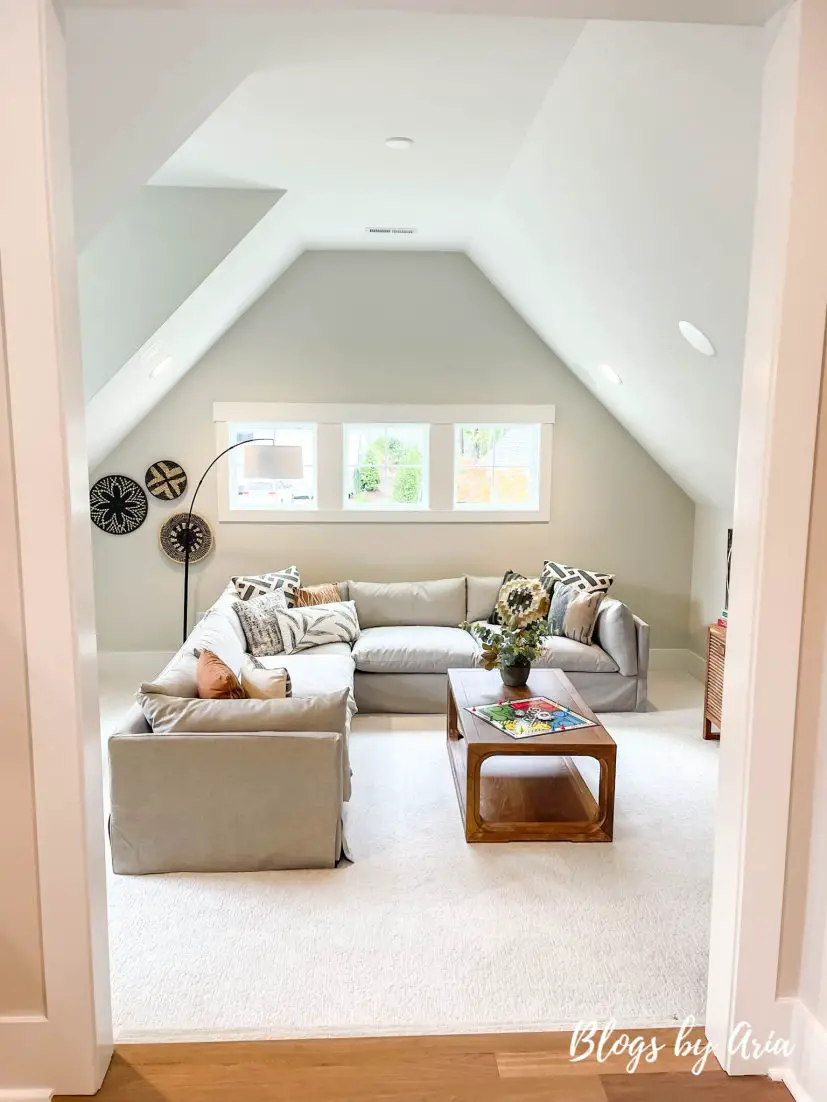 Off of the loft is the game room.  With the finished basement and this space, there's so much room for everyone in the family and for entertaining.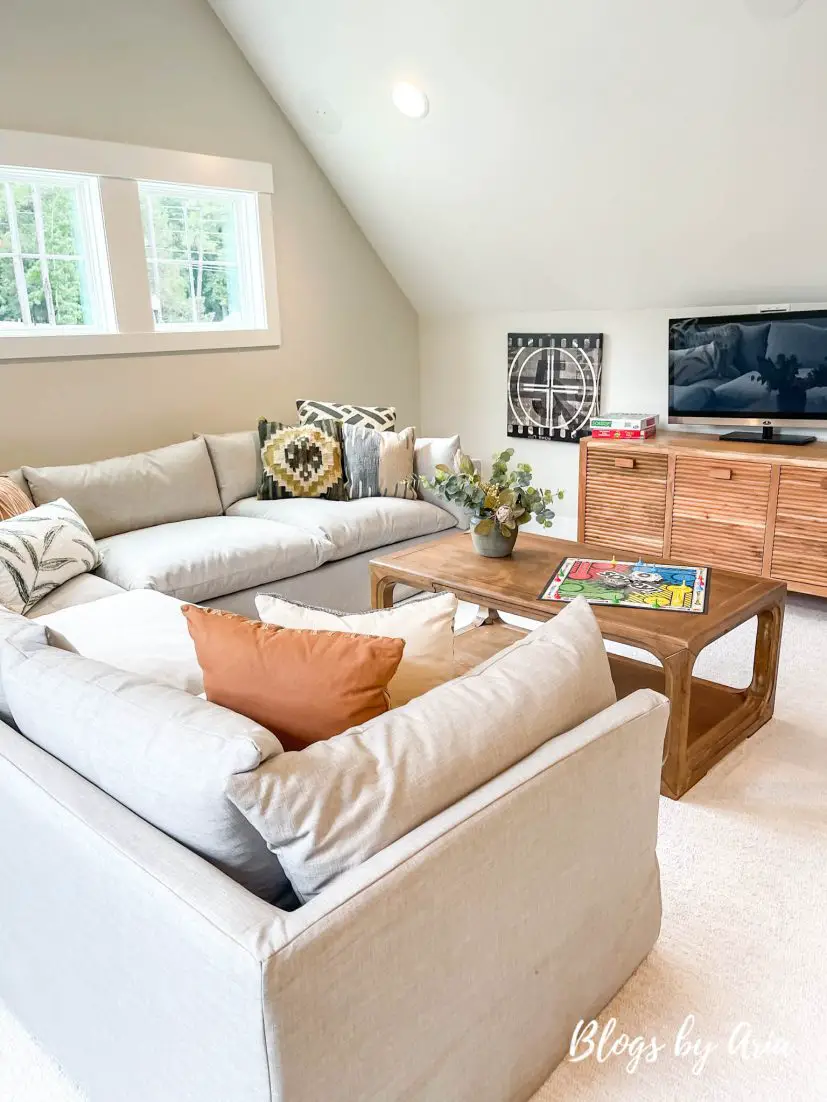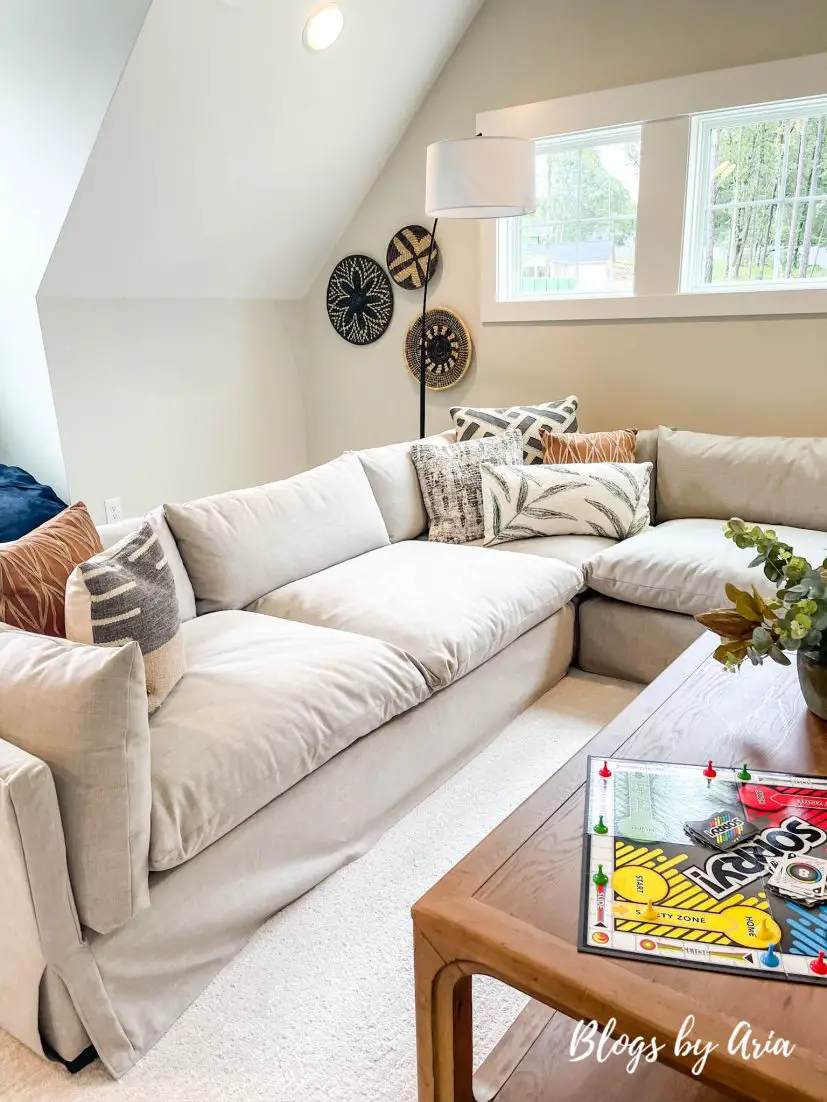 I absolutely love the Oakleaf house!  For my family it would be perfect without the basement but a part of me loves that too.
Tell me what you think of the beautiful home!  I'd love to know if you like it too!