The holiday season is upon us and you're either super excited or super anxious or a bit of both!  I'm always a bit of both because as much as I love this time of year…it's a lot.  From decorating to hosting to gift giving and everything in between, it can all be so overwhelming.  Which is why I want to be a valuable resource for you!  I'm coming with the 2023 holiday gift guides early to help you tackle one thing off of your very long list.
This year I decided to make one 2023 holiday gift guides master post instead of making several gift guide posts.  That way you can come to one spot and get all the gift ideas you need.  Keep coming back to this post because I will be adding more gift ideas to this post over the coming weeks.
As always thank you so much for being here and shopping through my links.  It means so much to me and I appreciate you for it ♥
If you want to see more gift ideas check HERE and I have TONS more ideas saved on my LTK.
*this post includes affiliate links for your shopping convenience, you can read more about affiliate links by reading my Disclosure*
1 | 2 | 3 | 4 | 5 | 6 | 7 | 8 | 9 | 10 | 11 | 12
I have a college girl so I feel like I have my finger on the pulse with the college girl gift ideas.  In a nutshell…cozy sets, UGGs, beauty items they like, etc.  College kids don't have any money so it's a great time to replenish their favorites and send them back to school stocked and ready to take on the next semester.
1 | 2 | 3 | 4 | 5 | 6 | 7 | 8 | 9 | 10 | 11 | 12
Same thing goes for the college guy.  Also the young adult, not just college because those early years out of school in general are not typically abundant in money.  So get them a couple of pairs of sneakers, a coat they probably can't afford on their own and a few clothing essentials.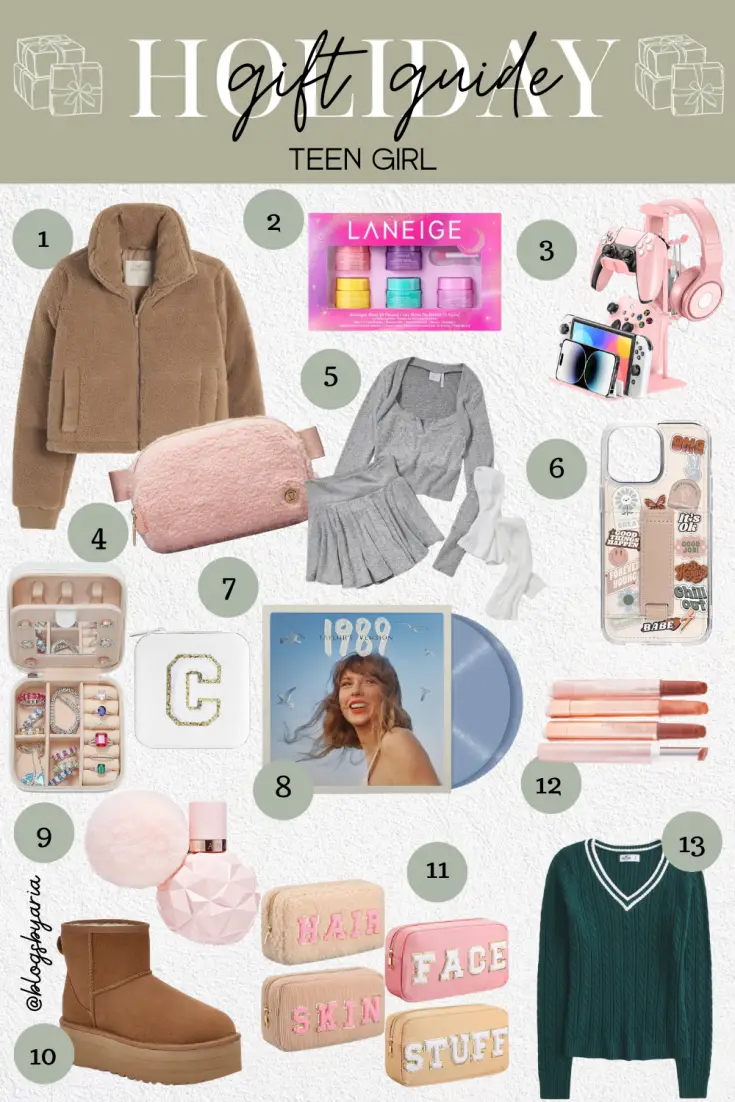 1 | 2 | 3 | 4 | 5 | 6 | 7 | 8 | 9 | 10 | 11 | 12 | 13
Teen girls are an easy category for me!  I feel like I was just there myself even though I have a college student!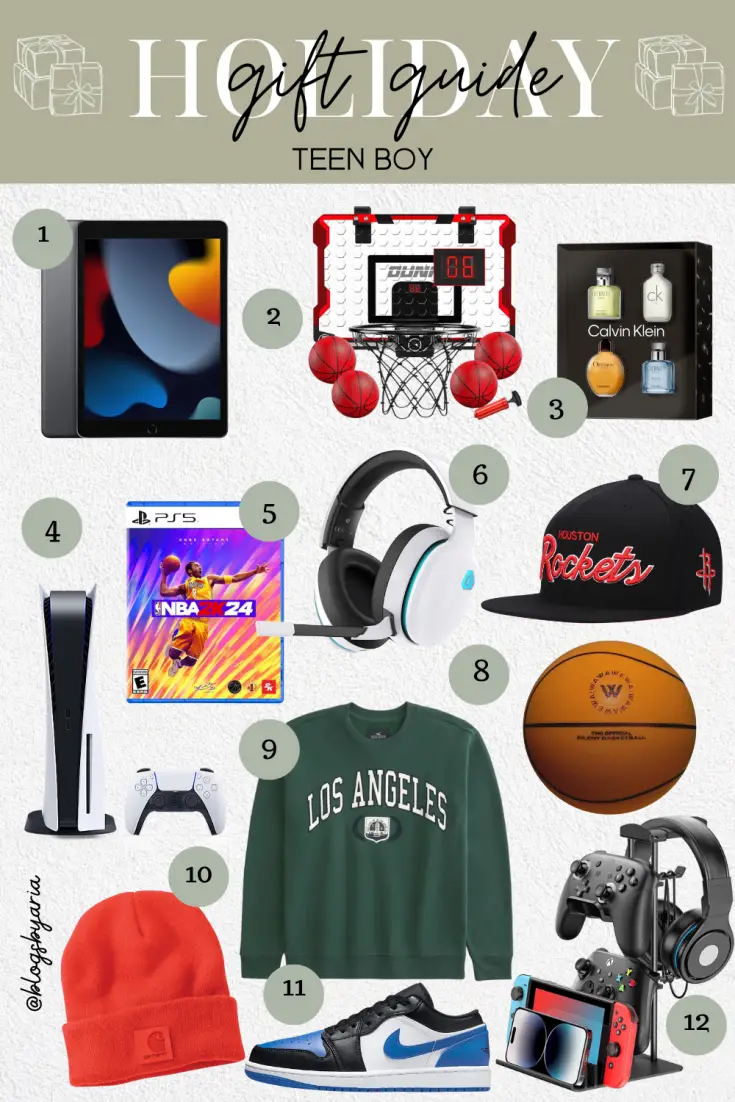 1 | 2 | 3 | 4 | 5 | 6 | 7 | 8 | 9 | 10 | 11 | 12
Teen boys are another story.  Let me just say this and the same goes for tween boys which you'll see below…once boys are out of the toy phase of life, they're expensive to shop for.
Here's what boys like…video games, clothes, shoes and if they're athletic, their sport(s) of choice.  And cash…they want money, but that's for a stocking.  These are items you can actually wrap and put under the tree.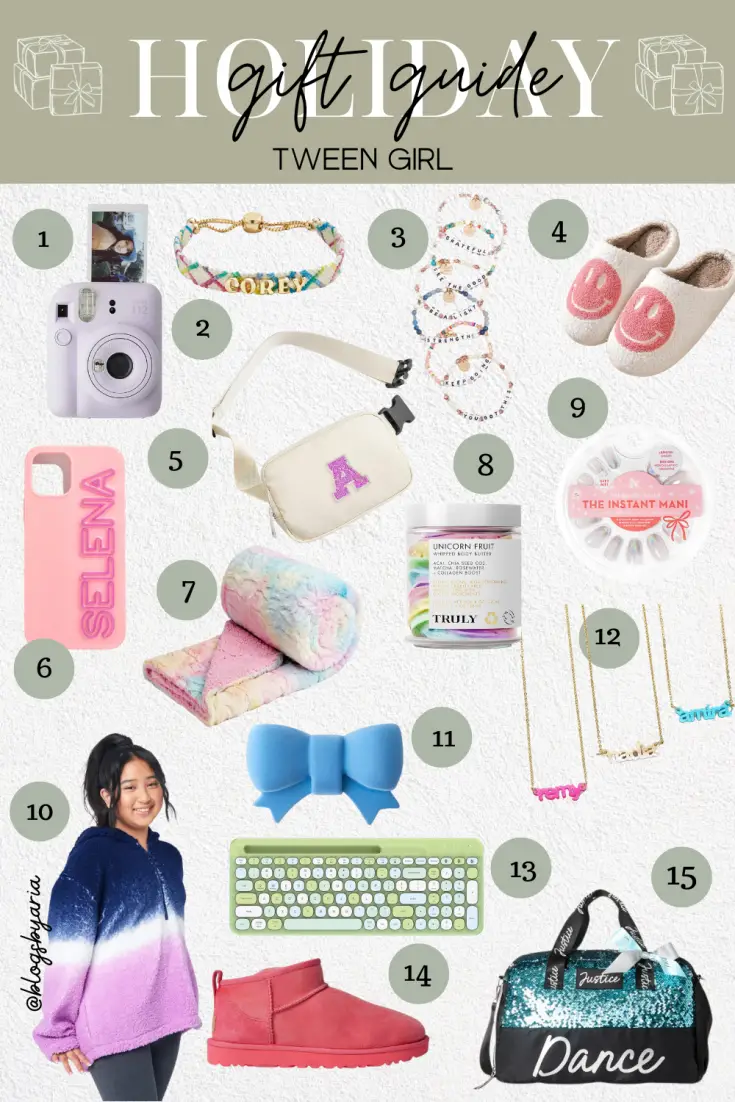 1 | 2 | 3 | 4 | 5 | 6 | 7 | 8 | 9 | 10 | 11 | 12 | 13 | 14 |15
Tween girls…how this began for me.  Years ago when my daughter was a tween it was so hard for me to find gift ideas for her.  So I started creating gift guides because I figured if I was struggling so were other parents/gift givers.
There's a fine line between tween and teen in my opinion.  So I don't want to get a tween makeup the way I would a teen ya know?
1 | 2 | 3 | 4 | 5 | 6 | 7 | 8 | 9 | 10 | 11 | 12 | 13
Tween boys are hard to shop for but with the help of my son (who is now 15) I was able to come up with some good gifts for the tween boy.  Video games are what they are but I also included a few gifts that will get them up and moving.
See ALL of my gift guides HERE!
As I wrap up my 2023 holiday gift ideas blog post, I hope you've found inspiration for the perfect presents to make this holiday season truly special. Whether you're shopping for loved ones, friends, or even yourself, there are countless options to choose from, catering to every interest and budget.
From thoughtful, personalized gifts to the latest tech gadgets and timeless classics, the joy of giving is what truly makes this season magical. So spread the holiday cheer, and let your gifts reflect the warmth and love you have for those dear to you. Wishing you a festive and memorable holiday season filled with joy and connection!
If you'd like to get even more home decor, fashion finds, sales and all things random be sure to follow me here: