I'm going to regret this in the coming days.

I did two workouts today on Saturday.

My friend from work invited me and the girls to a free workout from 9-11.  The first hour was Zumba the second hour was bootcamp.

Yeah I know…

But it's a free workout and because ALL of the girls agreed to go, I figured, I'll commit.

Well low and behold only the friend who invited me showed.

The first hour wasn't difficult because I know how to Zumba.  The biggest thing was learning the sequences and the instructor made the moves more fun than difficult so I found that part easy.  I even learned a few twerking moves! lol

The second hour I cursed more than I have probably cursed all week.  Why why why did I sign up for this????  Somehow I was able to make it thru the burpees, mountain climbers, squat jumps, jumping lunges, wall sits and suicides oh and planks, lets not forget all of the planks!!!  And I don't run…so imagine my surprise at how much running was involved.  I have no desire to do jumping jacks anytime soon either.

But by the end…I was proud of myself for sticking it out.  I knew that I could never go into the Armed Forces for one reason and one reason only:  Boot Camp.  Yeah Aria doesn't get down with being yelled at.  I almost had a Biggest Loser moment there at the end…but I kept myself from hurling thankfully.

I also couldn't quit because there was a heavier girl there who wasn't quitting.  I said to myself, if she can hang I can hang.  I modified what I needed to modify.  But I refused to quit.  I won't be signing up for anybody's bootcamp anytime soon.  I definitely need to be in better shape and then we'll see.

At the end of the day I'm glad I got a lot of calories burned.  I pushed past my comfort zones.  And I ran and I was able to keep up.  Guess that just killed all of my excuses I made in high school for not running.  Smh.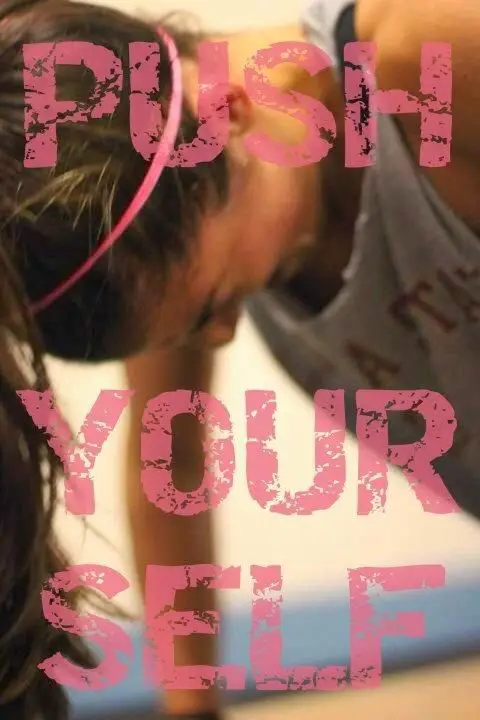 And now I gotta keep on pushin!!!