Today I'm sharing a birthday/ Father's Day gift guide.  My husband's birthday is this weekend and Father's Day is next weekend.  In a perfect world my honey would get an overload of gifts…but that's not our current reality.  I decided to make a birthday and father's day gift guide for the men in your life, well my life.  I have curated a selection of fine gifts that my man would enjoy and you may find some inspiration for the man in yours.
*this post may include affiliate links, you can read more about that by reading my Disclosure post*
BIRTHDAY/FATHER'S DAY GIFT GUIDE
These aren't numbered in any particular order…
4.
LouisVuitton Keepall 55 Bandouliére in Damier Ebene canvas – another mouthful.  Okay so if you don't already know, let me inform you…I am obsessed with Louis Vuitton.  I want bags, slgs (small leather goods) and luggage.  This is the bag I will get for my husband one day for when we are going on weekend trips or short trips.  I want the same bag but in monogram print canvas and this one will be for him.  : )  It is the ultimate Father's Day gift / birthday gift for him!
5.
Louis Vuitton Multiple Wallet in DamierGraphite Canvas – yes another Louis Vuitton item…but I figured if anything, he would need a Louis Vuitton wallet.  Well, perhaps not need, that's an overstatement.  A great way to dip your toes into luxury goods is with something small like a wallet.  
6.
Kiehl's Men's Starter Kit – I like this set and it's perfect for when we travel and I like to give gifts like these so that he can try the products and see how he likes them.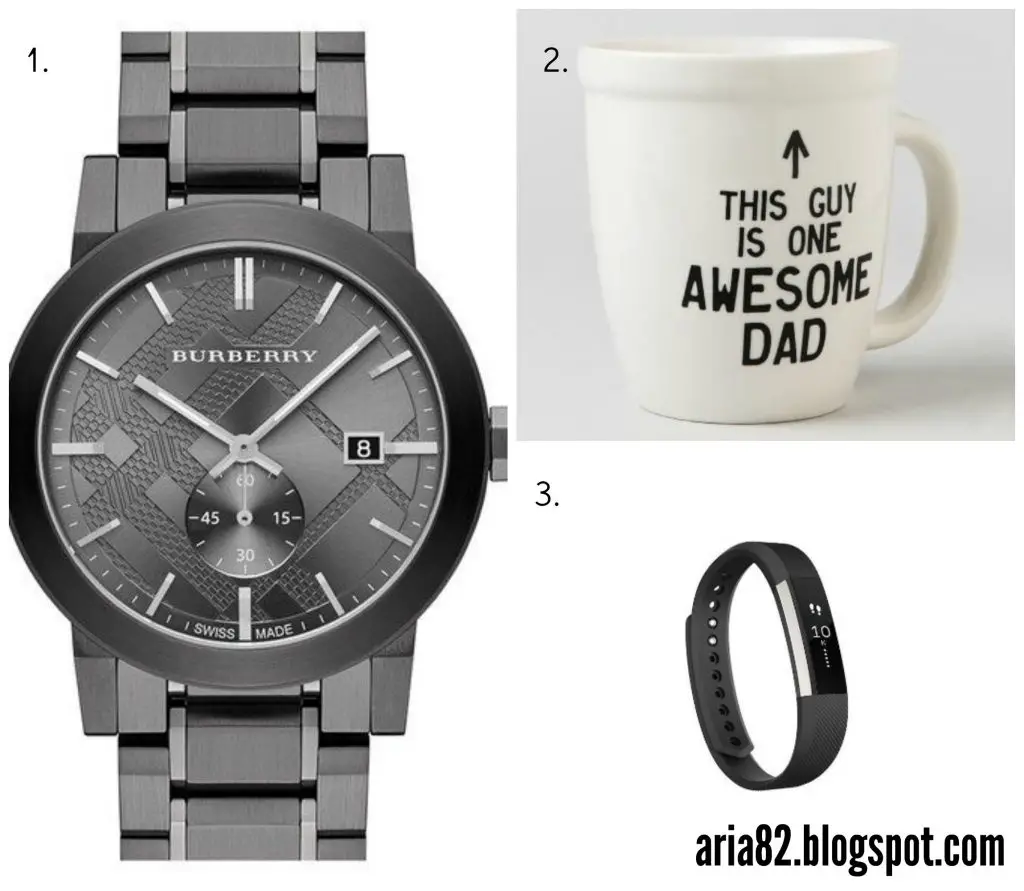 1. Burberry Check Stamped Bracelet watch – I just love a good watch on a man.  It's very attractive.  And for me, a watch is for me what shoes are to others…yes I want you to have nice shoes, it says a lot about oneself, and so do watches.  This watch is by no means inexpensive, but it's worth the investment in my opinion.
3.
FitbitAlta – I currently have a Fitbit Flex and I will upgrade soon to the Fitbit Charge 2 but ever since I got my Fitbit Flex my husband has wanted one for himself.  Not so much for his activity but for his sleep.  I think this one would be good for him because it's nice and sleek
.
That's all for my roundup of gifts for my sweets today.  He deserves all of these and more.  Now what my hunny loves the most are shoes and hats and clothes and when I can I will build him his dream closet.  I showed him Dwayne Wade's shoe closet/kingdom that I saw on Snapchat.  Something like this…
One day it will happen…for now he'll enjoy his birthday and Father's Day!