I shared in my recent catching up post that I was involved in a car accident in November.  It was the Monday after my birthday.  The day before Election Day. I was driving home as I normally would after work and as I was crossing the intersection, slowing down for traffic, a car made a left hand turn hitting me on my driver's side.  The impact was so scary and I just thank God that there were no cars next to me that could have been impacted, because I was definitely pushed across a couple of lanes of traffic.  I thank God that I didn't suffer any horrible injuries, and neither did the other driver and passenger.  I remember having to call 911 for the first time in my life.  I remember calling my husband and hearing the panic in his voice as he told me he'd be right there.  I remember seeing my car…my first car that I bought in my own name and paid off on my own…mangled.  I remember in that moment, I was both thanking the Lord that I wasn't injured and wondering how in the world I was going to be able to afford a new car.
I certainly had to jump through several hoops in the first few weeks.  From dealing with the claims clerk, who had the nastiest attitude, to dealing with the claims adjuster who I could hardly make out most of what he said.  I talked to him the most often.  It was about a week before I got it through to them that a rental car was not a request, it was a requirement.  And that's where the Toyota Avalon comes in.  I worked with Enterprise for the car rental.  They were close to my job so that worked out well.  I was shown the available cars to choose from within the range that I was willing to pay the difference of the covered daily amount.  In my mind I knew I wanted a Toyota because I wanted my new car to be a Toyota.  (as in down the road, I didn't expect to have my new car after the accident to be a Toyota)  My dream car is a Toyota Highlander so after seeing what was available I was pointed to a 2016 Toyota Avalon that I thought was just a smidge bigger than a Camry.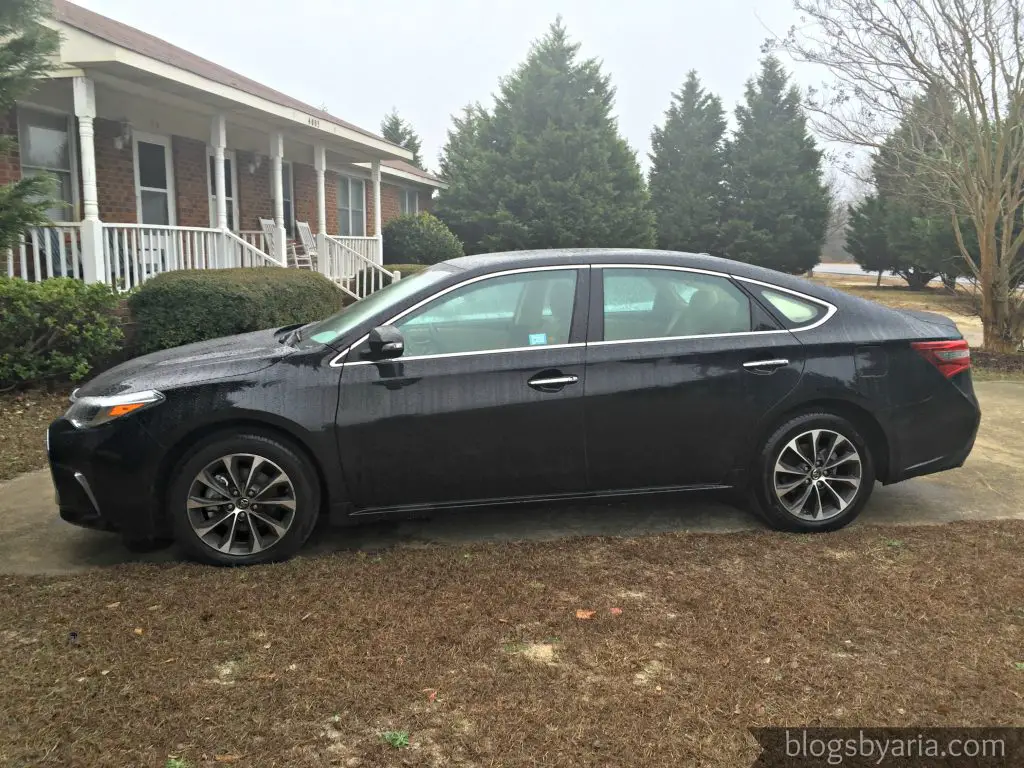 I really enjoyed the Toyota Avalon.  It was so luxurious.  Leather seats, bun warmers, backup camera, nice and roomy.  Here's a few pictures I took the morning I had to return it, which was the morning after I purchased my new car.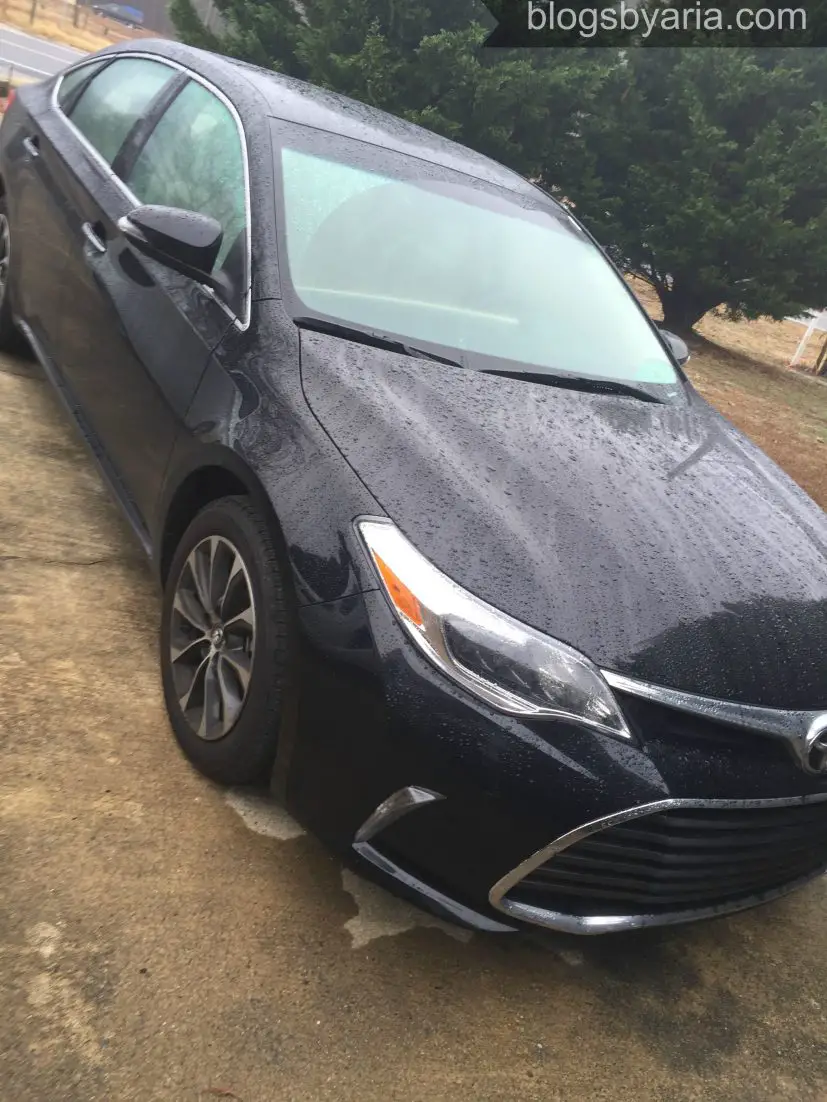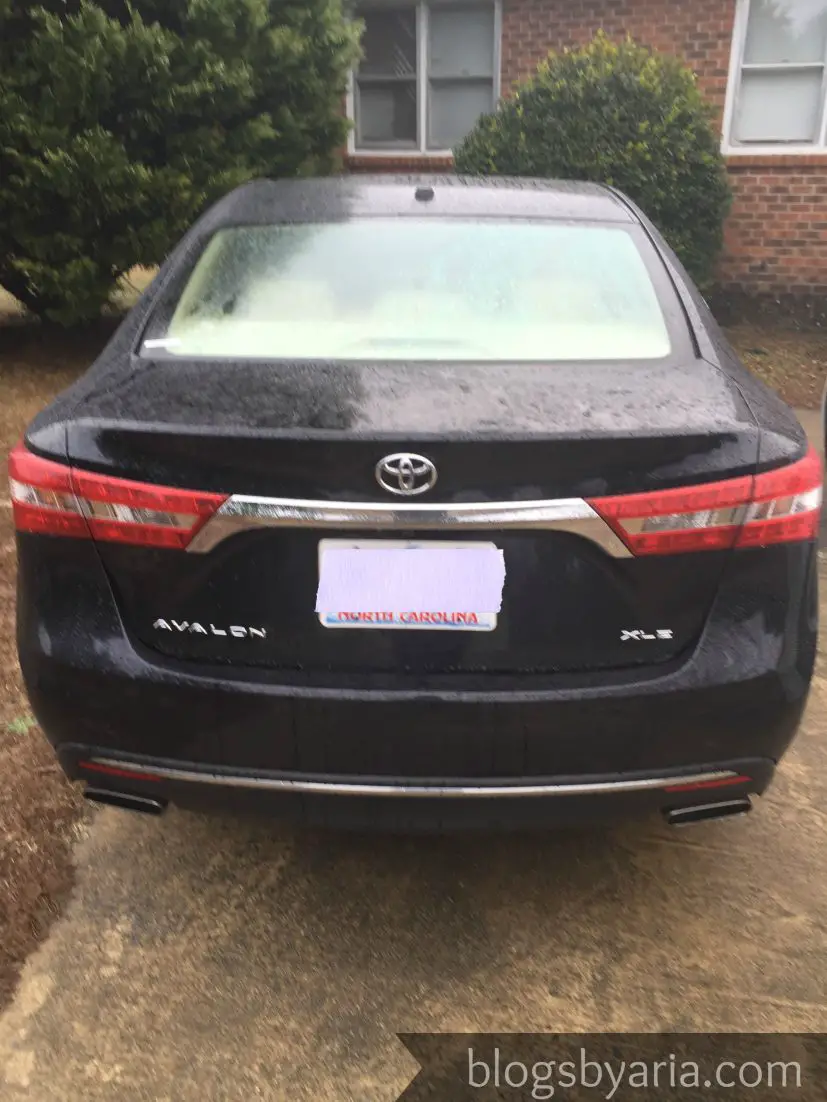 I initially didn't know why one would need a backup camera in a sedan but let me tell you, this car is huge!! I felt like I was driving a big Buick like a senior citizen.  It was a couple of weeks before I could back into a parking space! 🙂
I really enjoyed the smooth ride.  And since I had this car in the fall, the bun warmers came in handy a lot.  I ended up having the car from mid-November to mid-December.  I drove the car to my parents' house for Thanksgiving and everything.  Truly driving in style!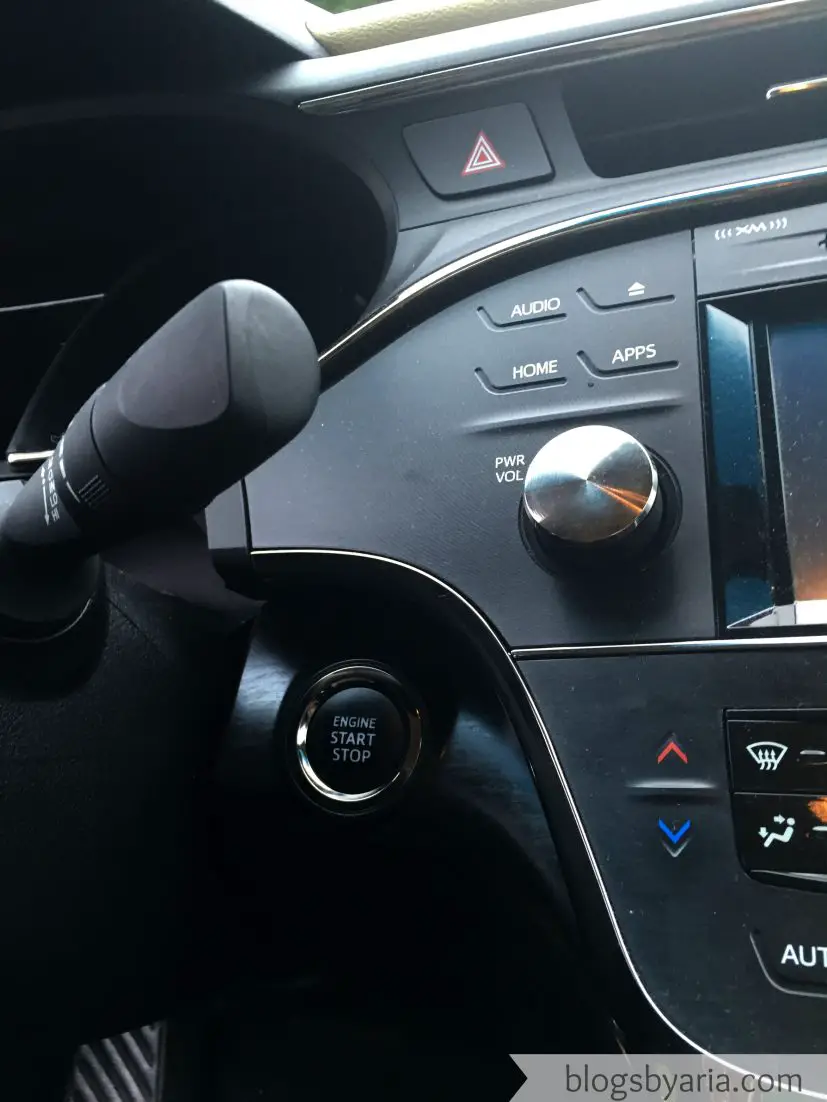 It would have been nice to keep the car, like my son wanted me to do.  I think he really got used to having all of that room in the back.  And I do miss the backup camera from time to time.  But it's not the car for me at this season in my life.  Maybe when I'm much older it will be a better fit.
You may be wondering what car did I end up getting by now.  After much looking and debate, and going from no car payment to a monthly car payment, not getting my Highlander due to cost… I ended up purchasing a 2015 Nissan Altima.  It's bigger than my Volkswagen Jetta for sure, but not as big as the Avalon.  I've test drove a Toyota Highlander and it didn't feel as cumbersome as the Avalon.   I really am enjoying my new car.
Sometimes what we see as a burden can turn around and be a blessing.  All things are working for my good (Romans 8:28).  As long as I walk by faith, it doesn't matter what my eyes see and how I feel at the time (2 Corinthians 5:7).  This is a testament to that.  My poor Jetta was on its last leg.  Every time I got in it I prayed that I would make it safely to my destination.  I still do, but not because my car is falling apart.  I also prayed for a new car.  Yes for my Highlander but mostly just for a new car that was dependable and met my needs.  And He answered my prayer : )