Happy Father's Day and happy weekend friends!  Today I am sharing another house from the Parade of Homes series.  I hope you're enjoying these posts as much as I am!  Today we're taking a look at the Brook Valley house.
This house has 4 bedrooms and 3.5 baths and is 3385 square feet.
It is a traditional style house located in an established neighborhood.  And it's new construction.
In my opinion it is a standard style house.  I like the house but nothing really was a wow to me. It is built by a builder that I have been in a few of their homes over the years.  A very popular builder in this area. Let's take a look inside.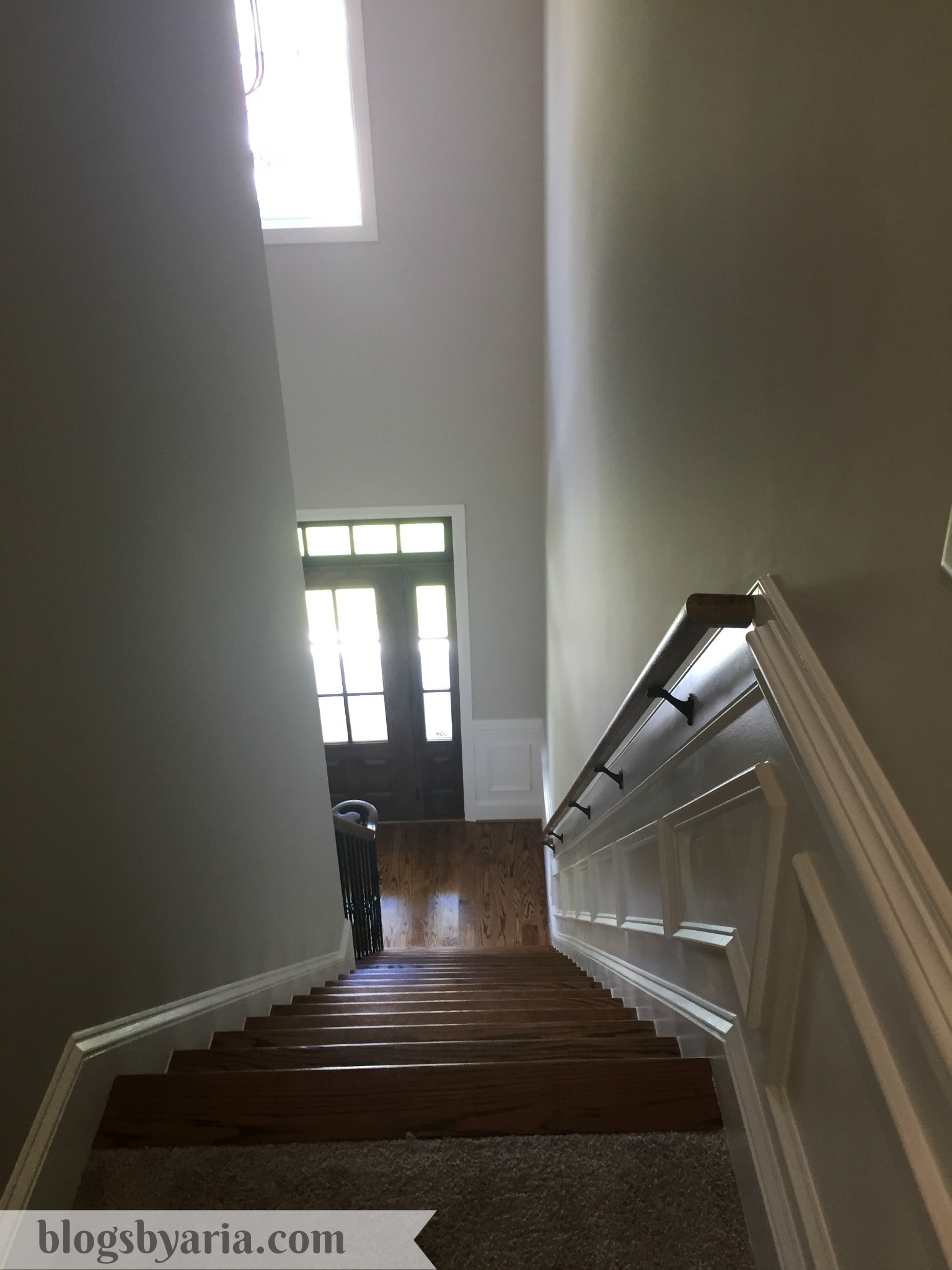 Stairs when you walk in.
I really like a door that lets in light.
The dining room is what you see first, aside from the stairs.  I really love the windows in this room.  They let in so much light.  I also like the coffered ceilings.  Always a nice touch.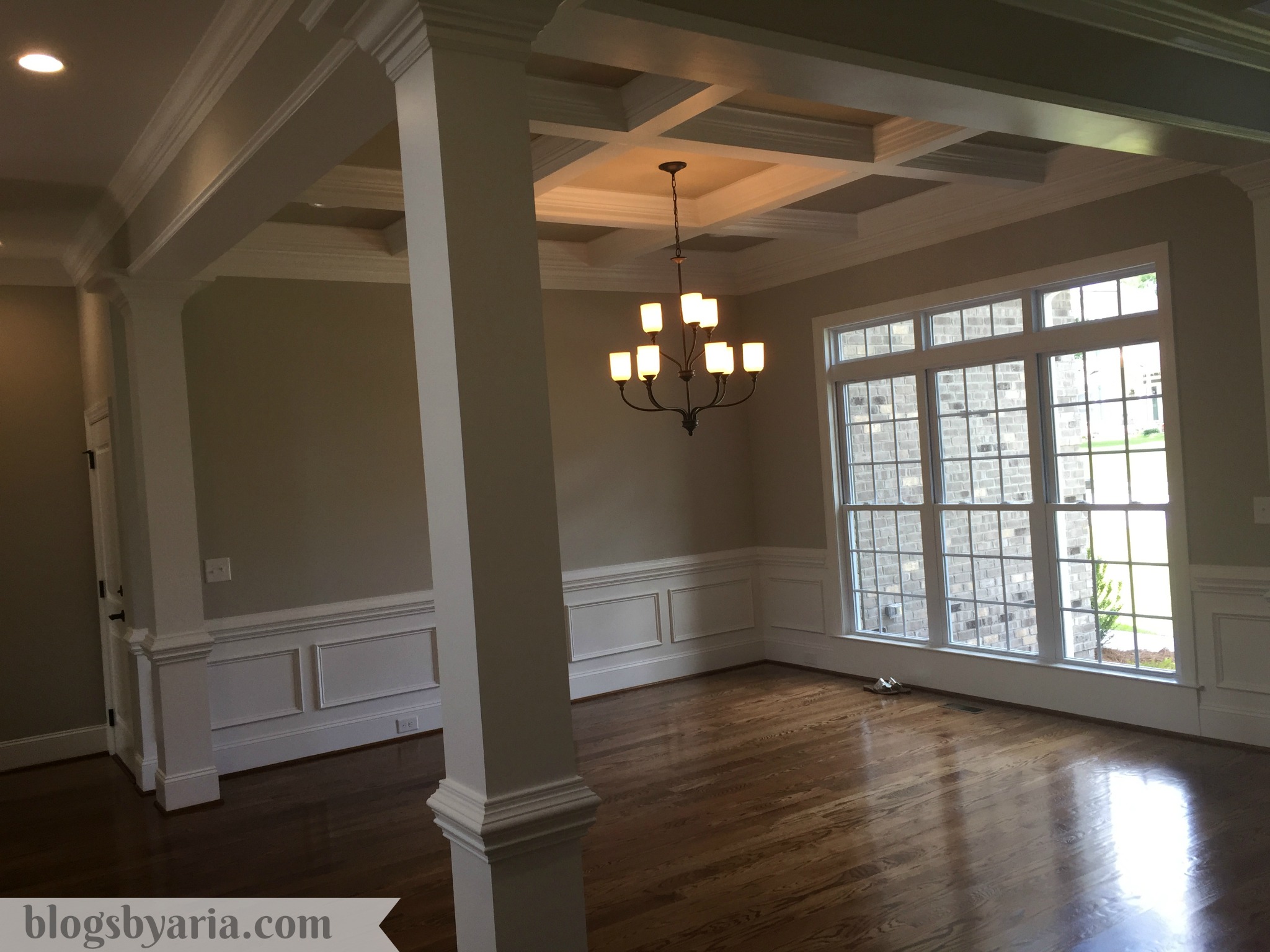 I understand why columns are needed here but I do hate columns inside a home.  Just my personal preference.
I didn't get a good shot in the living room, but there is only one in this home.  I will show a couple of views later from upstairs.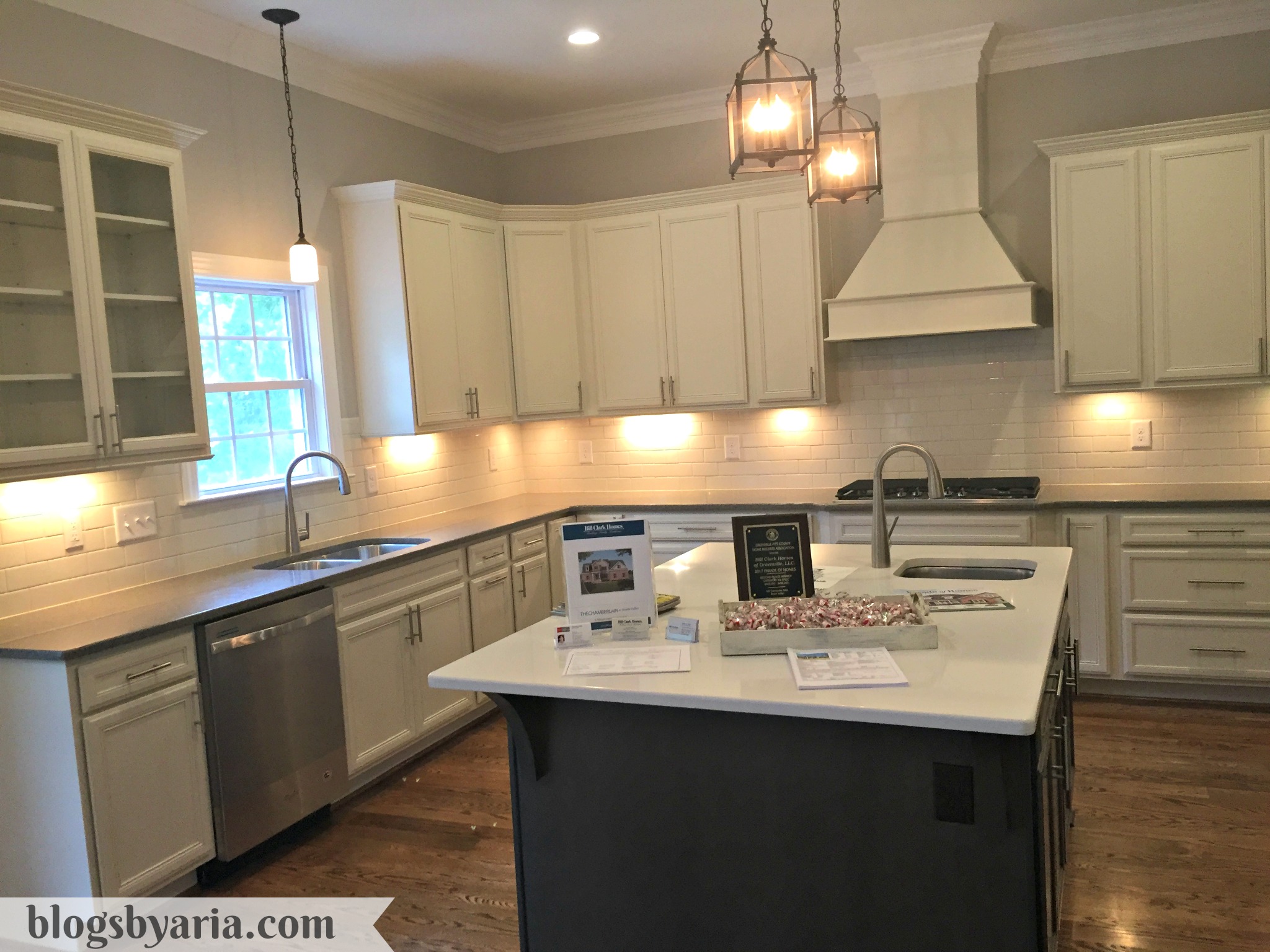 The primary room on the first floor is the kitchen.
I really like the size of this kitchen.  Plenty of room and ample counter space.  I like the contrast between the off white cabinets and the dark island.
From where I am standing to take this picture appears to be the informal eating area.
Subway tile back splash.  I can appreciate the use of drawers in this kitchen.  I think they're perfect for storing large pots and pans.  There's a set of drawers on both sides of the stove, which I think is great.
The kitchen window looks out onto the back yard, which is always my preference.  You can see a peak of the backyard deck outside the window.
With a built-in wine rack.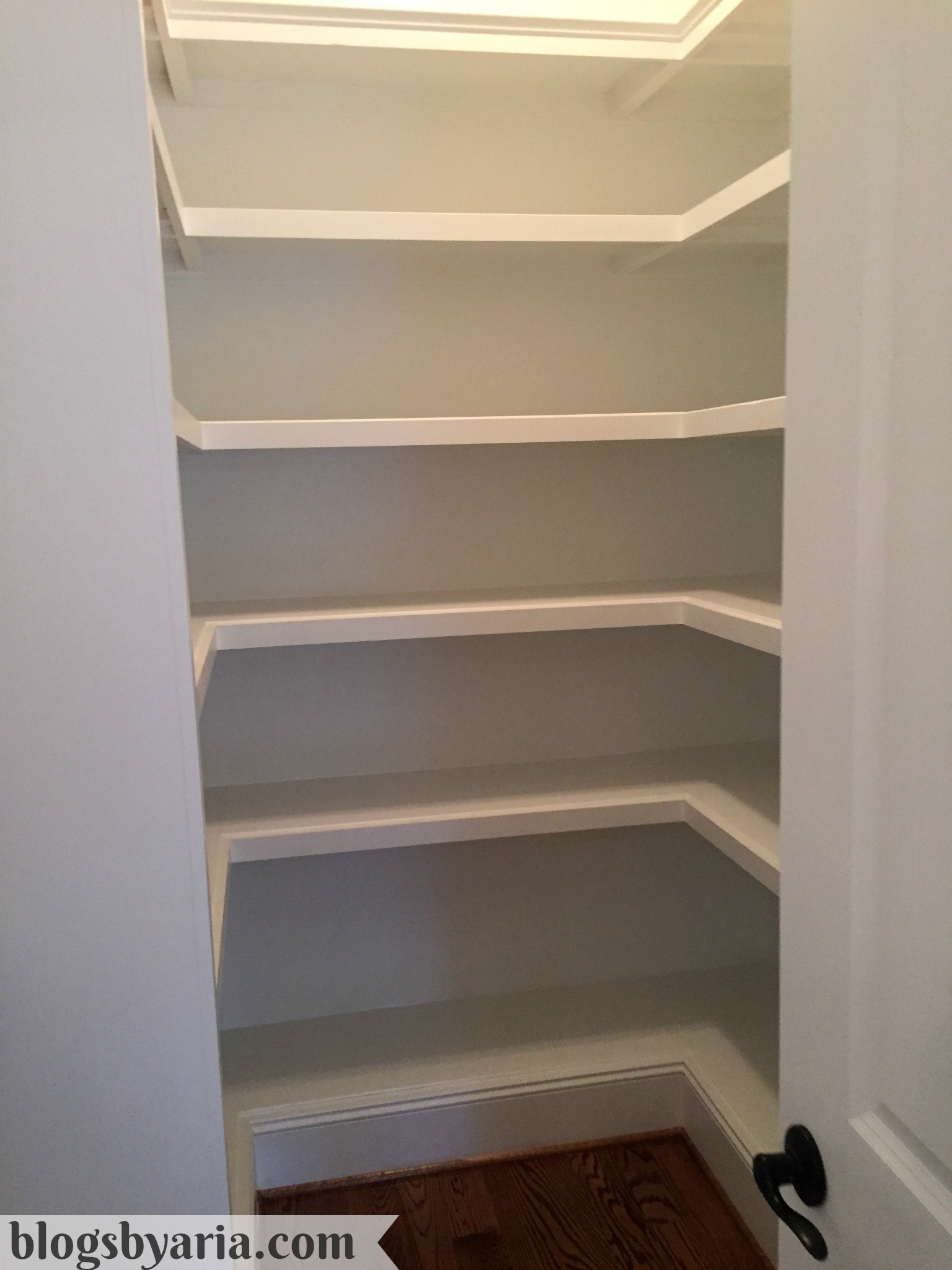 It has a nice sized pantry.  I can appreciate the solid shelves.  Not the wire shelves that can't really hold up a lot.  I also like the larger size shelves on the bottom.
Around the corner from the kitchen is the laundry room.  Where the counter ends here is where the washer and dryer go.
On the other side of the living room is the master bedroom.  Didn't really get a great picture of that, it's a pretty typical bedroom.  Could be larger.
I did get a couple of shots of the master bathroom.  His and hers sink.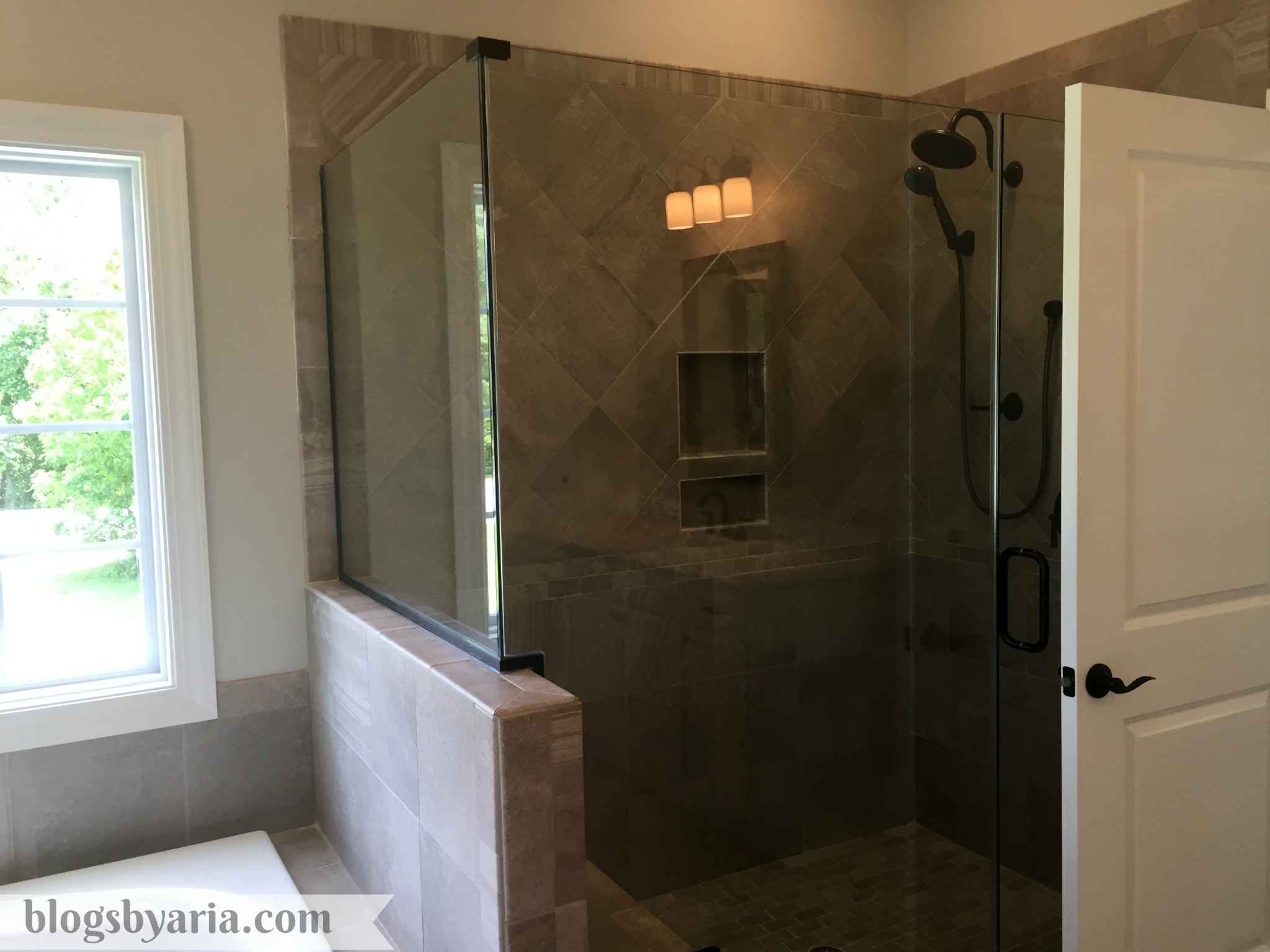 Shower.
And jetted bath tub.  This is what I like.  I am not a fan of a standalone tub.  The opening to the left is the master closet.
One of the features that I do love about this house is the catwalk.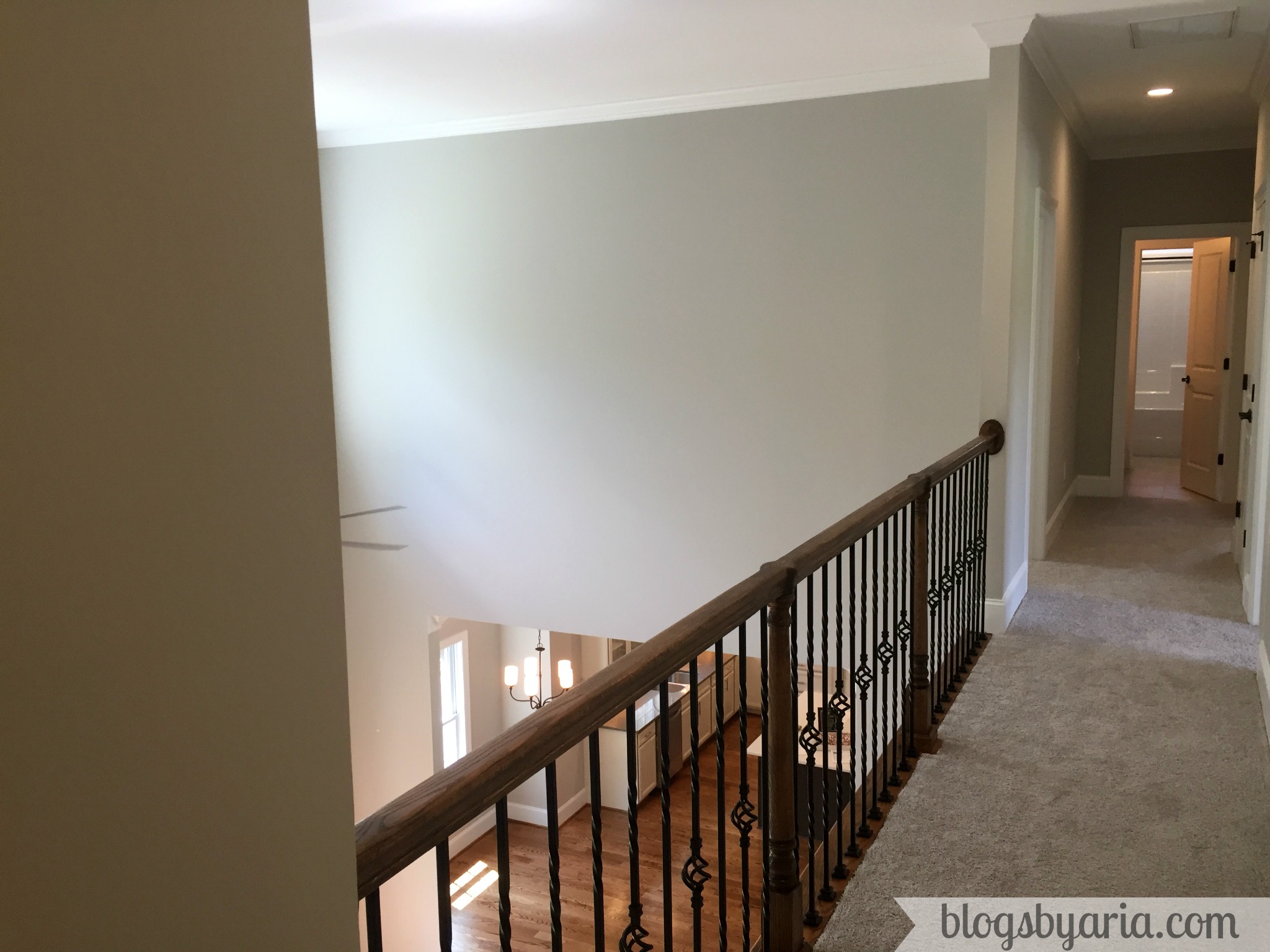 You can see the dining nook from this view below.
You can see into the living room.  It helps to make this house seem open and airy.
Upstairs there are three bedrooms and a bonus room.  I got a couple of pictures of the kids bathroom.
That's all I have to show for this home.  I didn't love this house but I do like it.  It has a few elements that I do really enjoy.  The finishes in the home were nice and I could definitely see this as a home I would live in.  Even without an additional living space.  I didn't share anything about the back yard.  It's not large, which has been a trend in many of the houses I've shared so far this season.  It has a deck.  I'd rather have real yard space than the deck.  This home is located on a corner lot so there is a lot of side yard space but what do you do with that?
I'll be back soon with another Parade of Home post because the longer I go between posting them, the more I tend to forget about them.  I like to be able to share the details.  Until next time friends 🙂