Today I'm sharing some gorgeous house eye candy with you!  I had the privilege to tour this beautiful home recently during  Parade of Homes.  It certainly did not disappoint!  Welcome to the Willow Hills Parade of Homes tour.
Although it was a rainy and dreary day, the beauty of this home shines through!
Many of the homes I toured during this year's Parade of Homes, I got great pictures but not a very large amount.  That's not the case with today's house tour.  There's a lot of pictures so grab a snack and prepare to be inspired!
WILLOW SPRINGS PARADE OF HOMES TOUR
I've probably said this before and I'll more than likely say it again, especially with the homes I toured this year…but I really tried to focus on seeking homes that were outside of the box for me.
If you've been around here for a while, then you know I'm pretty predictable in my preferred home style.  I like a combination of traditional and craftsman style homes.
Here in the Raleigh area there are so many more styles to choose from and I want to see them all!  Even if it's not something I like, I enjoy seeing what's out there.
I say all of that to say, that this home and many of the other homes I've shared (and have yet to share) are not what I would tend to gravitate towards.  Yet there's so many fun design features that I'd love to have in my own home.
Enough rambling, more picture sharing right?
The Willow Springs home is four bedrooms, four and a half bathrooms and 4,248 square feet.
FOYER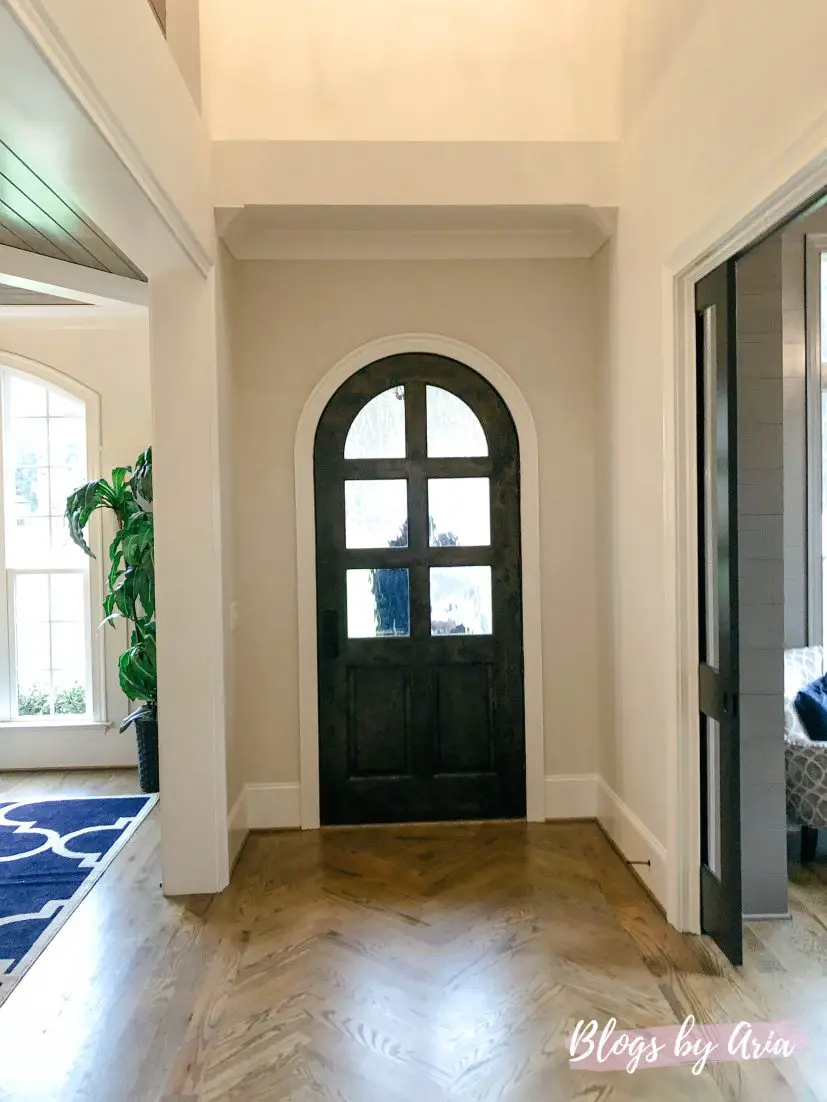 As soon as you walk into the front door you're greeted with character.  This door is so beautiful!
Notice the herringbone pattern of the wood floor in the foyer?  A lovely accent.
From looking at the beautiful wood floors your eyes are immediately drawn upward to take in this expansive two story foyer.
DINING ROOM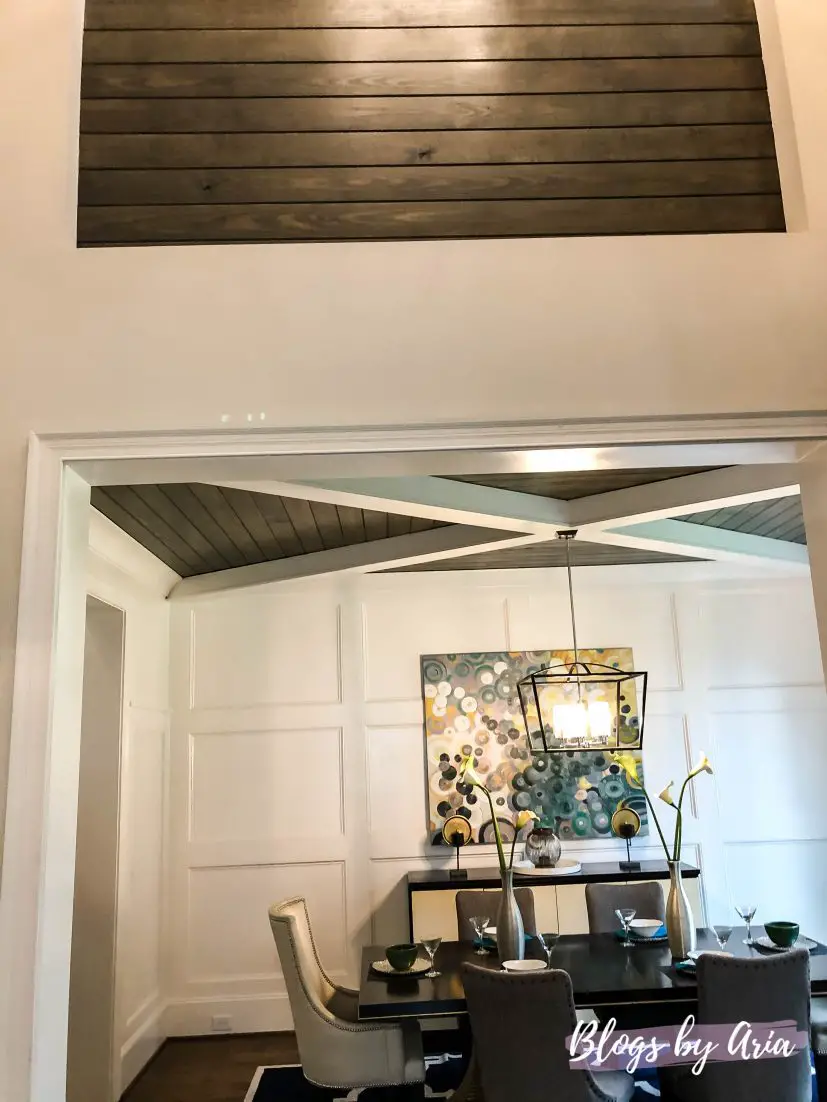 The gorgeous planked ceilings and accent wall are what make this dining room stand out.
I know I have Christmas on the brain, but wouldn't a nice slim Christmas tree be perfect in this space?
HOME OFFICE / STUDY
When I stepped into this custom study I immediately thought of one of my favorite movies:  Beauty and the Beast!  If you're a book lover this space makes a perfect library.
The pocket french door is the perfect touch to allow privacy and still take in the beautiful views of this home.
The study has a good sized walk in closet perfect for storage.  Also there's access to the rest of the foyer and a powder room.
KITCHEN
Even the entrance into the kitchen is made special with the barrel planked doorway.
There's no doubt about it, this kitchen is stunning!  Featuring quartz countertops, tile backsplash, custom white cabinets with crown finishing trim and this large center island with an additional prep sink.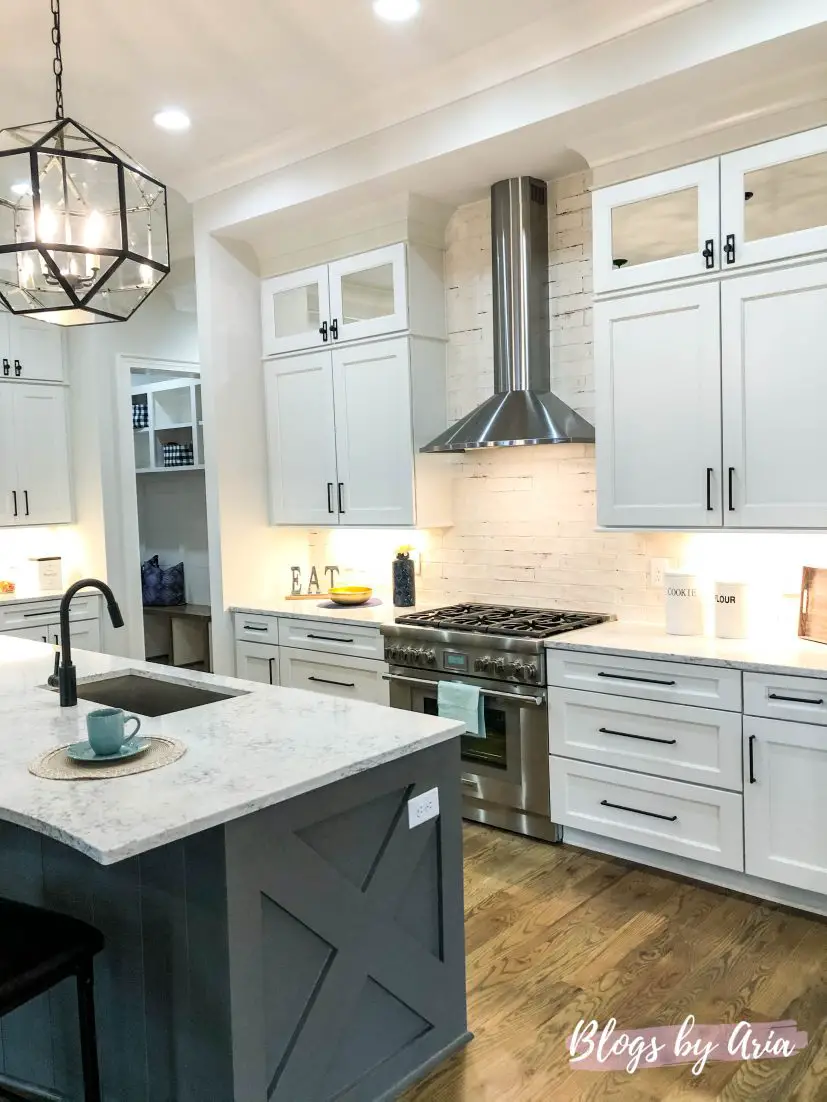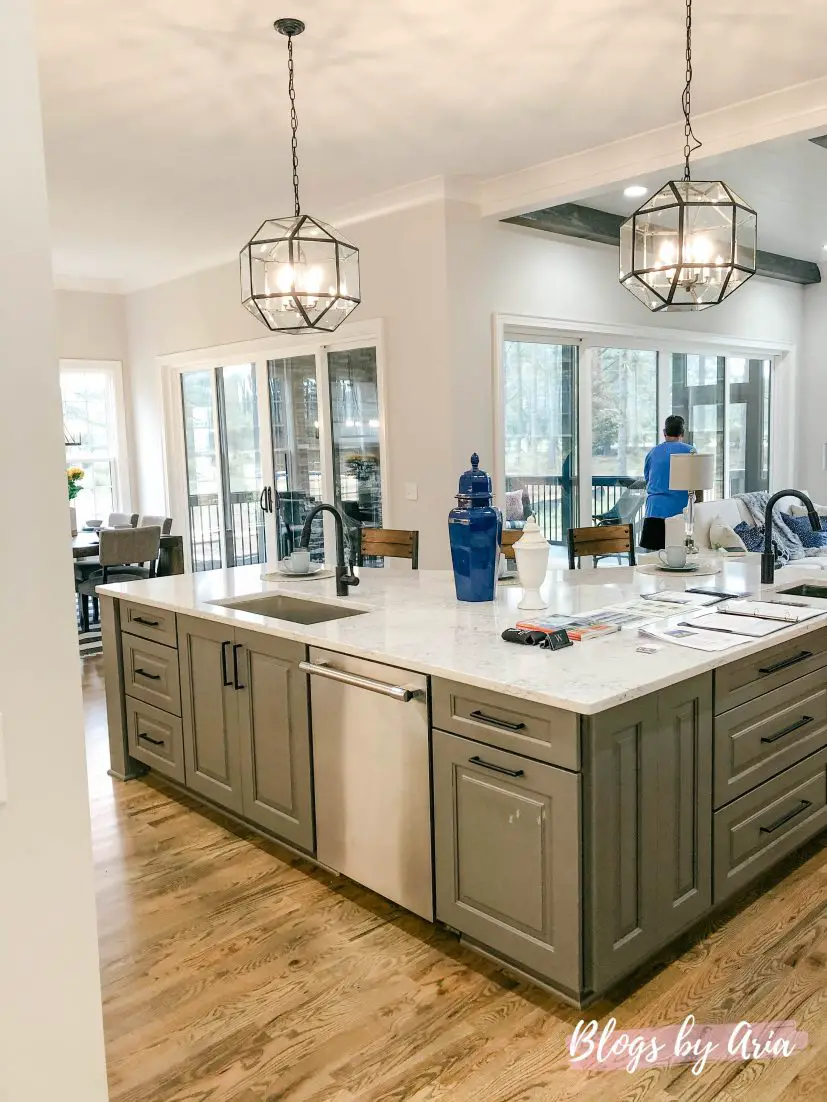 The kitchen opens to the breakfast nook and the family room.  I love all of the windows and all of the natural light they let in.
FAMILY ROOM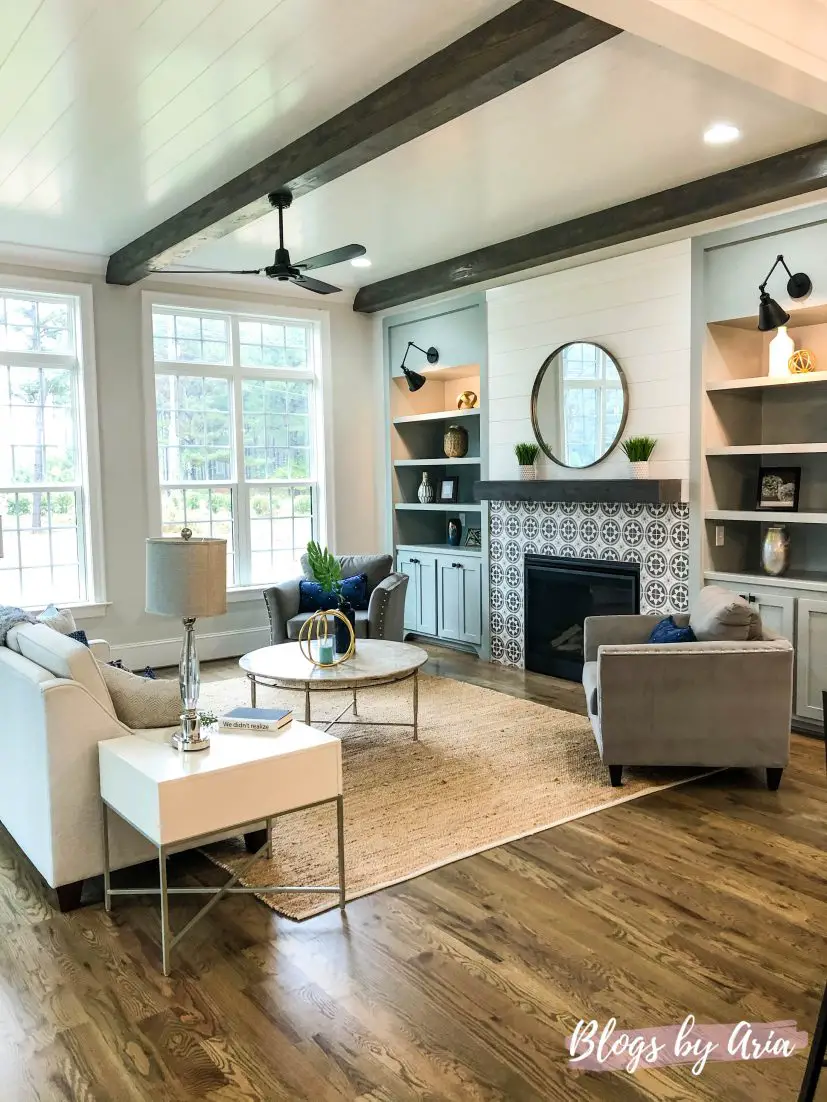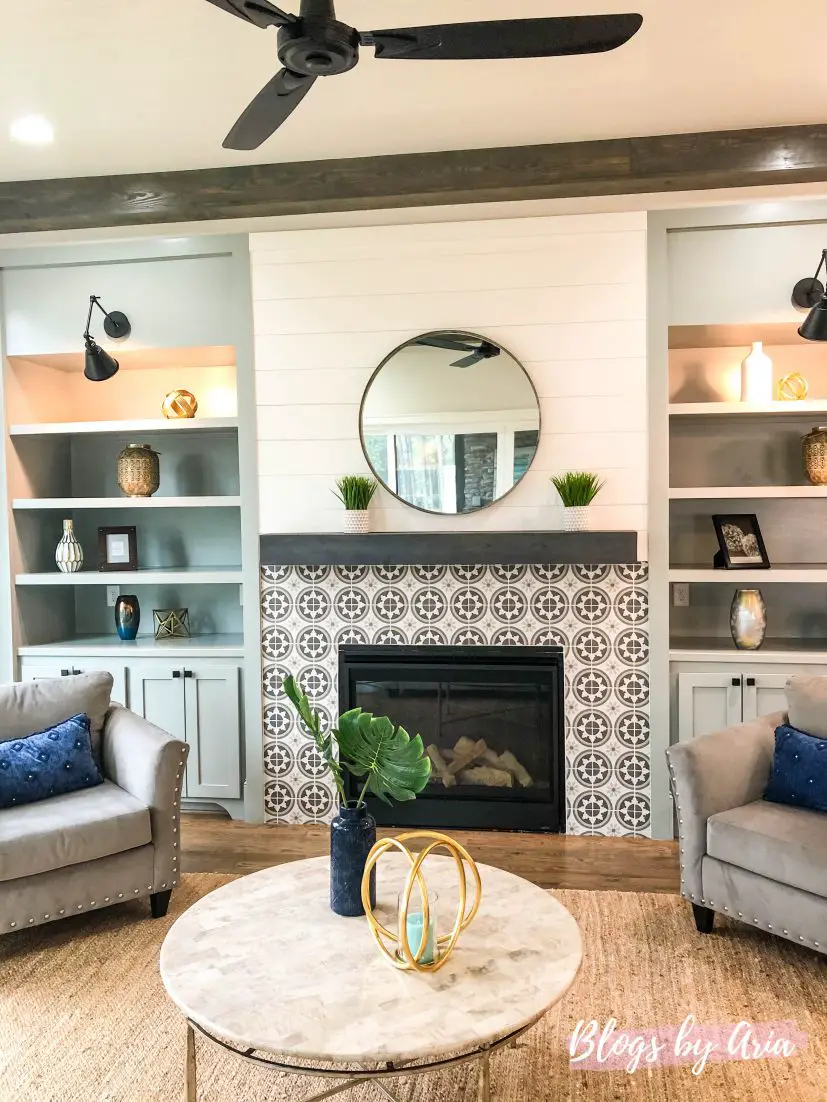 In such a large space I love how cozy this family room feels.  Not to mention all of the gorgeous design details.
The living space extends to the beautiful screened porch with a stone fireplace.
MUD ROOM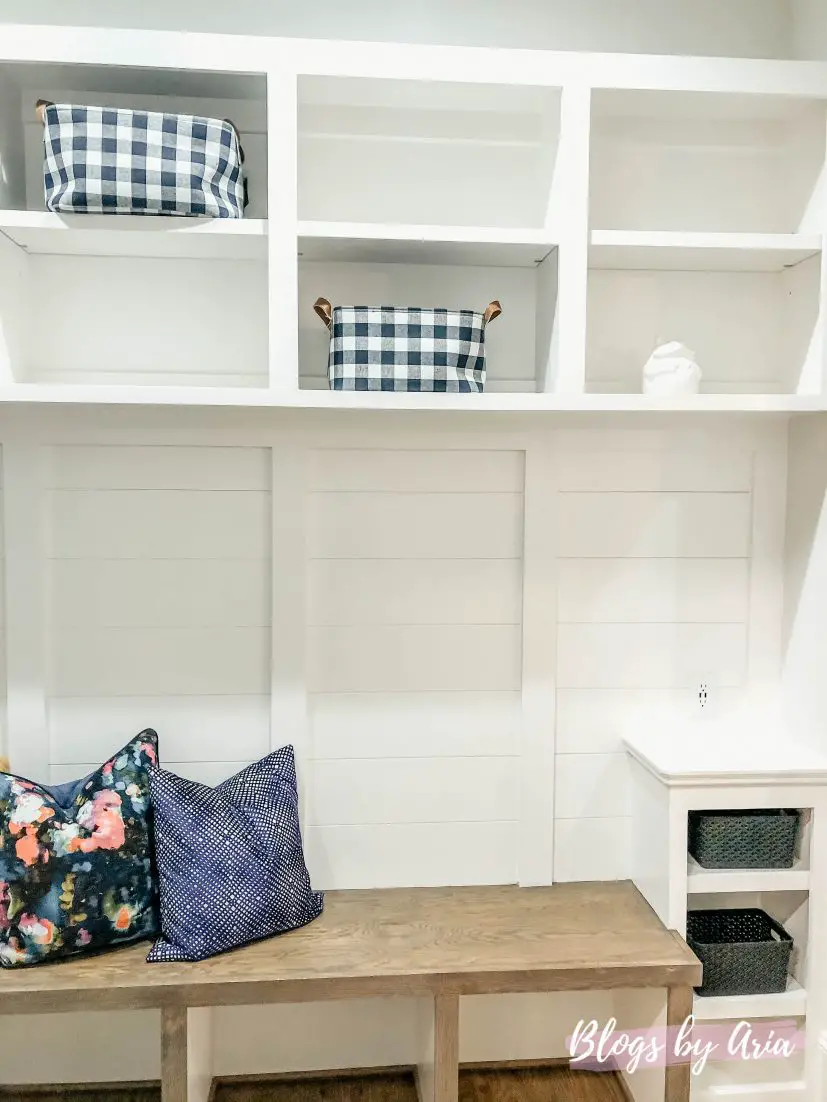 The mudroom is light and bright with lots of storage options.  It's the perfect balance of function and style.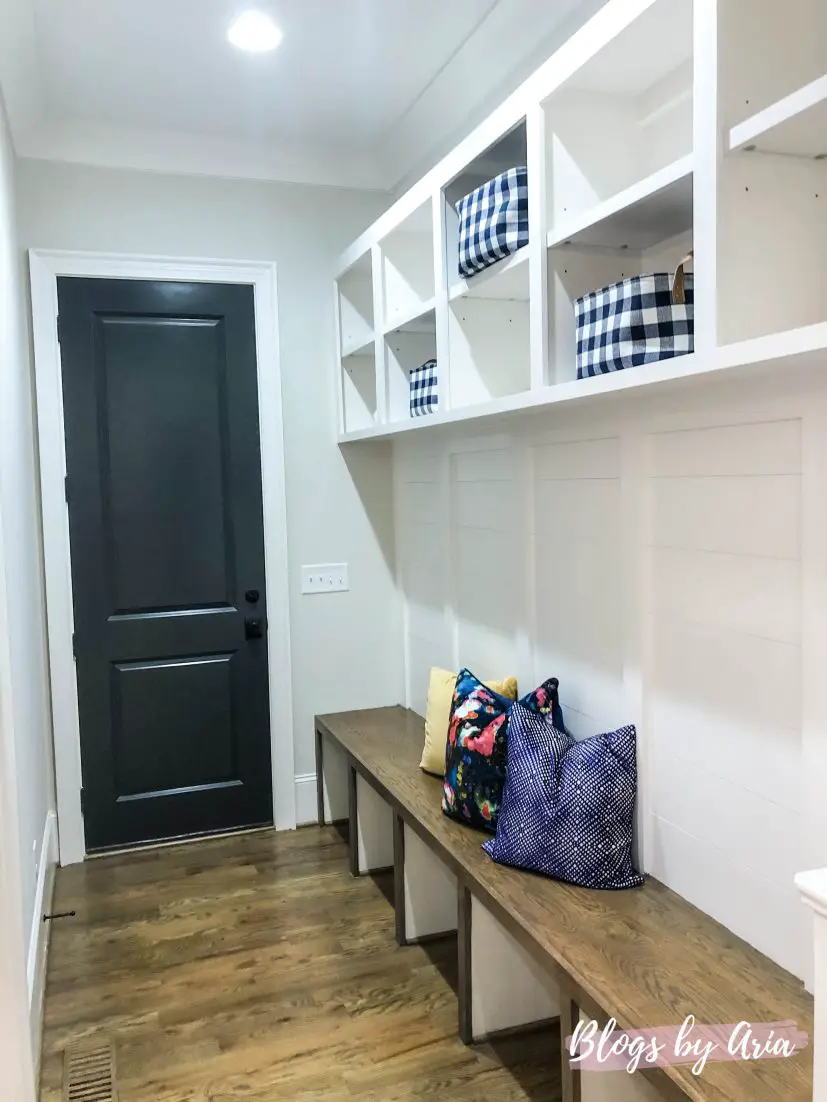 MASTER BEDROOM
The beautiful wood planked ceilings make another appearance in the master bedroom.  And I love this window nook!
But the true beauty is when you walk into this lavish master bathroom!  It's so spacious!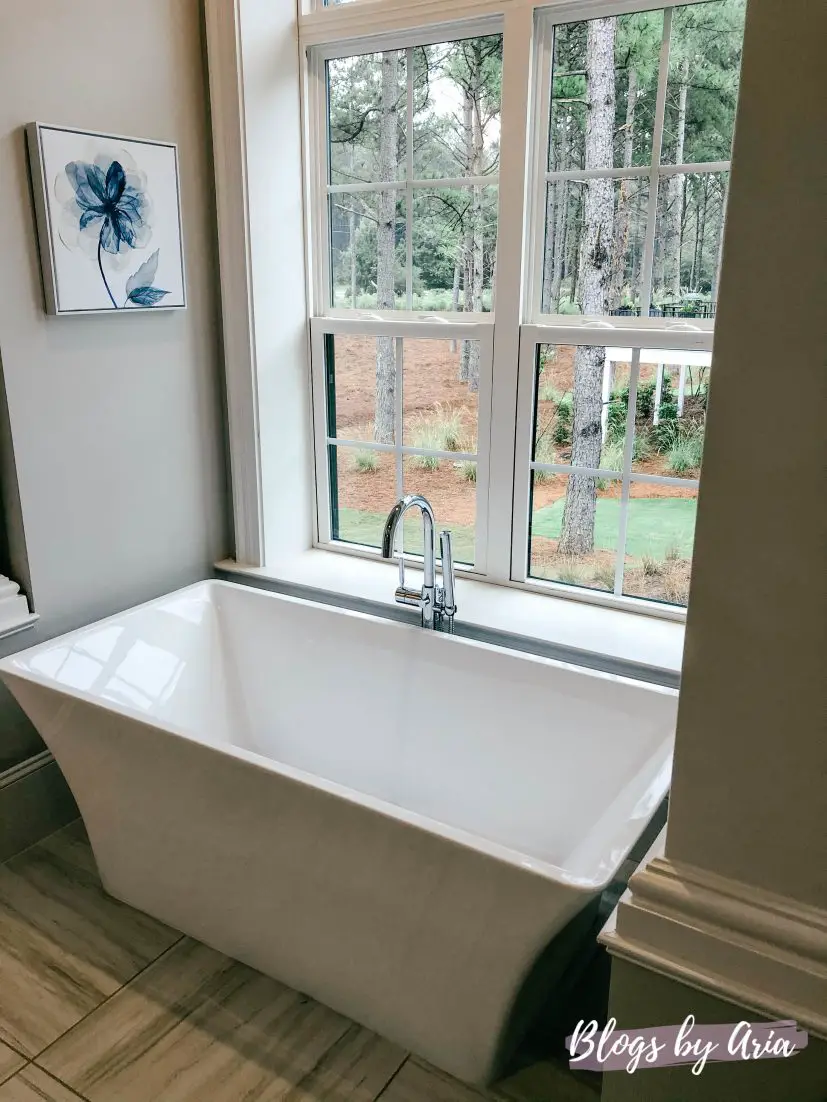 Off of the master en suite is this beautiful and quite spacious walk in closet.  As an added bonus, you can access the first floor laundry room off of the master closet.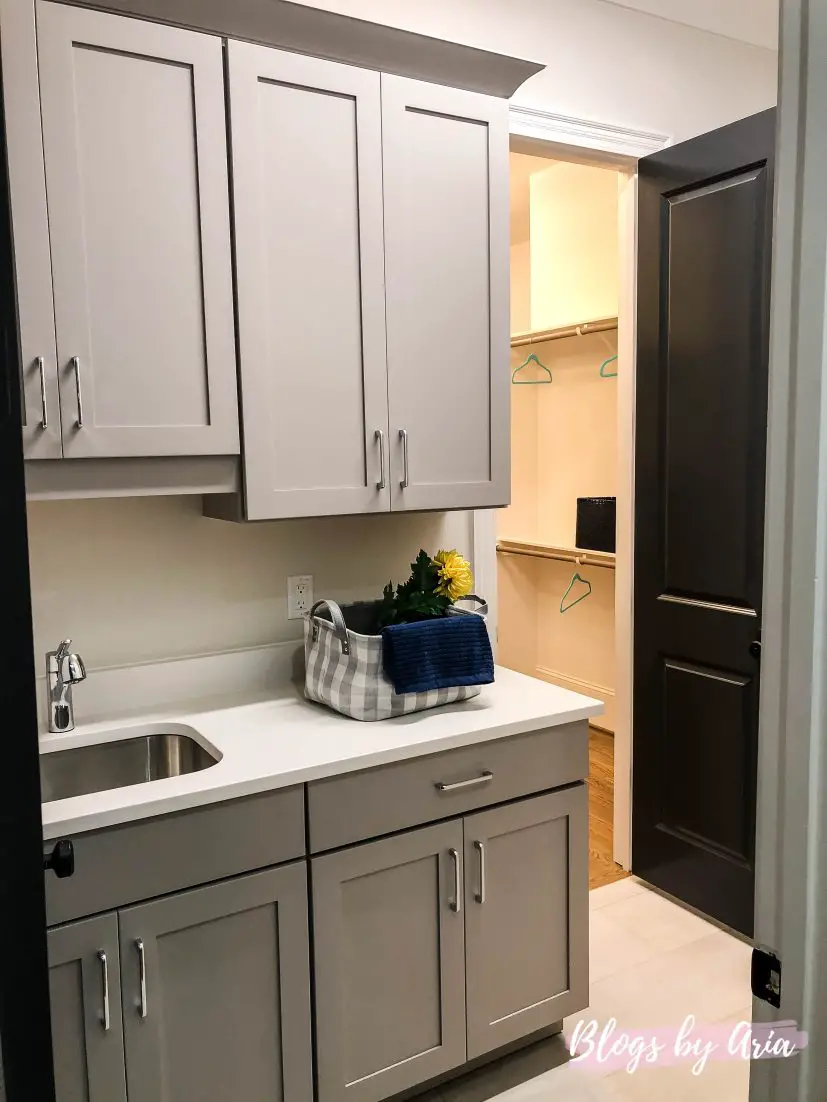 I think that's a nice touch!  You can also access the laundry room from the mud room.
SECOND FLOOR
When you come upstairs you're greeted with a large landing.  One of the most unique features of this Willow Springs home is this built in learning center (their words not mine) that leads to the game room.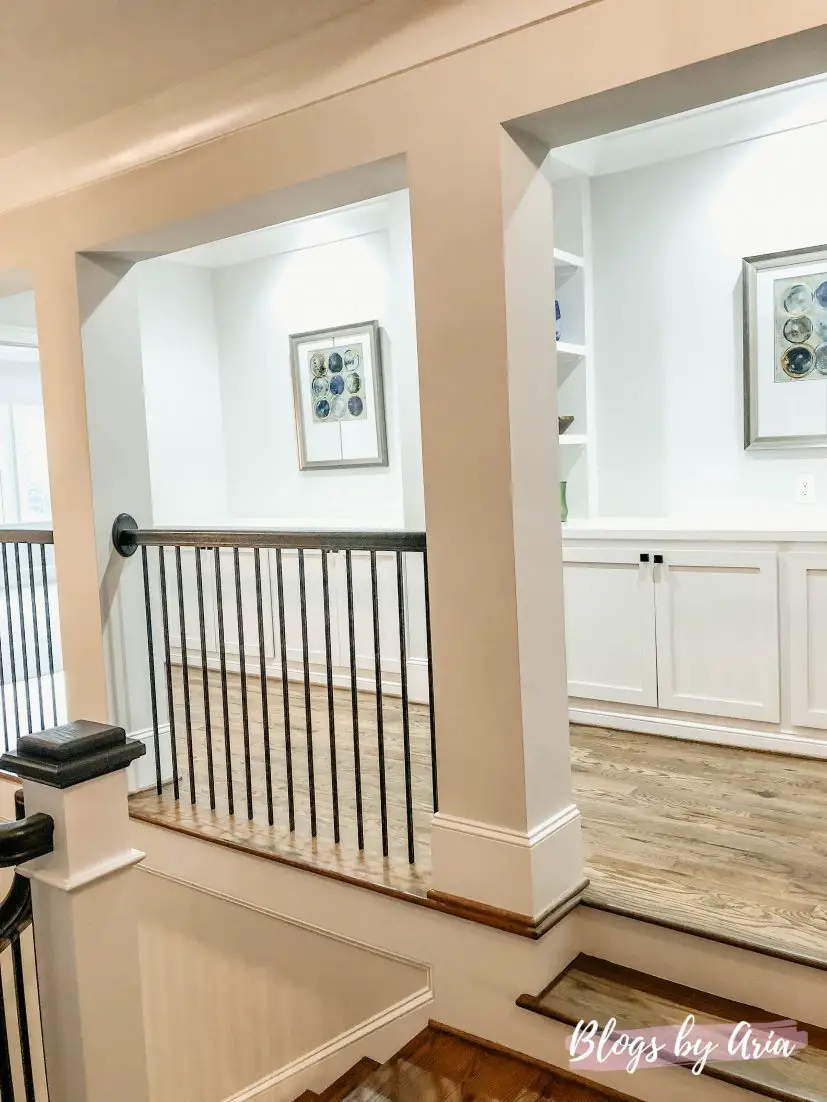 I see it as a lot of storage opportunity and a great space to display art or large family photos.
GAME ROOM
The game room features built in shelves and a wet bar.
I thought the sink in both the wet bar and the adjoining bathroom you'll see below were pretty cool.
GUEST BATHROOM
I always love to see beautiful bathroom designs.  This is a small space but I love the vanity, it's so cute!
In addition to the game room and learning center, there's three very large bedrooms each with large walk-in closets.
All in all this is a very beautiful home with a lot of designer touches.  It's not my dream home but maybe it's yours.  The Willow Springs home has stunning curb appeal.  I mean it's jaw dropping.  All of the finishes and design details are what sets it apart from many homes I've toured.
What's your favorite feature of the Willow Springs home?  Leave me a comment below and let me know!