Friends! I'm glad to get back into the blogging groove and today I'm sharing another house I toured on the Parade of Homes Tour.  I call this home the Bedford House.  Do you remember earlier this year when I shared the Dunhagan house?  This house today is just a few houses down.
There are quite a few unique touches to this home that make it appealing.  It is 5 bedrooms with 4 bathrooms at 3400 square feet in a highly sought after neighborhood.
I really like the brick color of this home.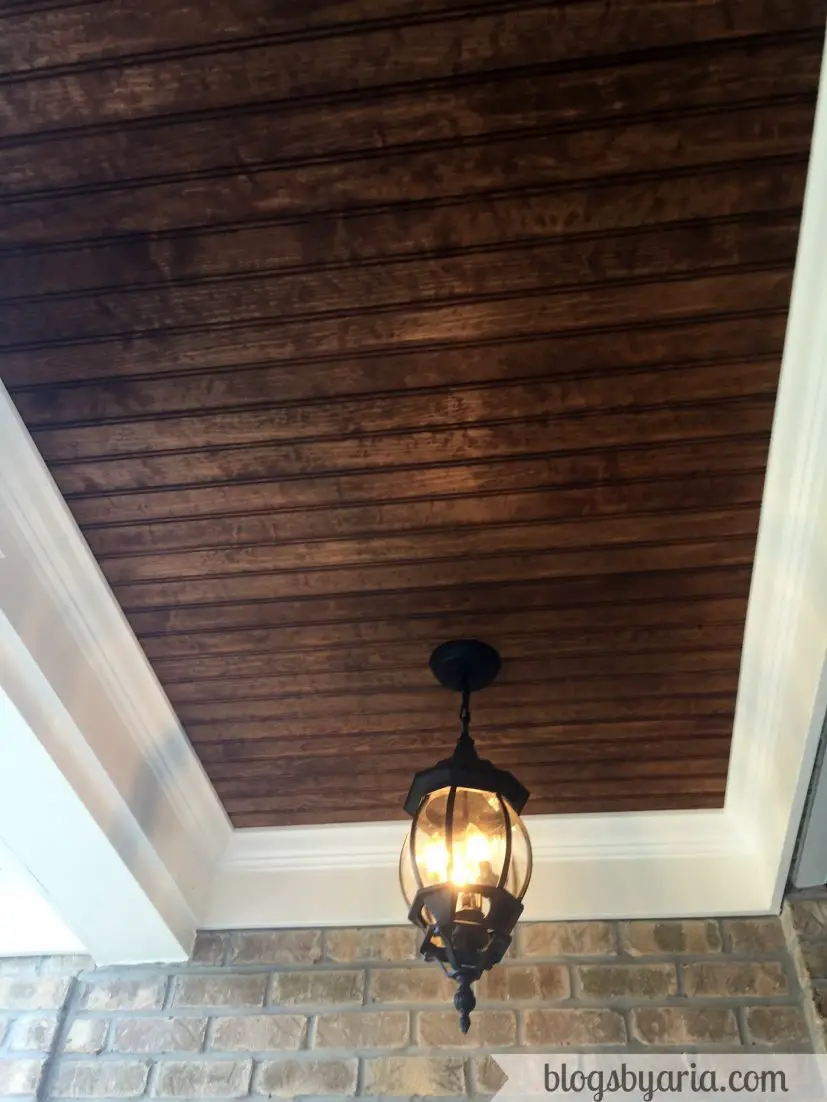 I don't even know the technical term to call this, when I find out I will share, but I really like this detail on the ceiling of the front porch.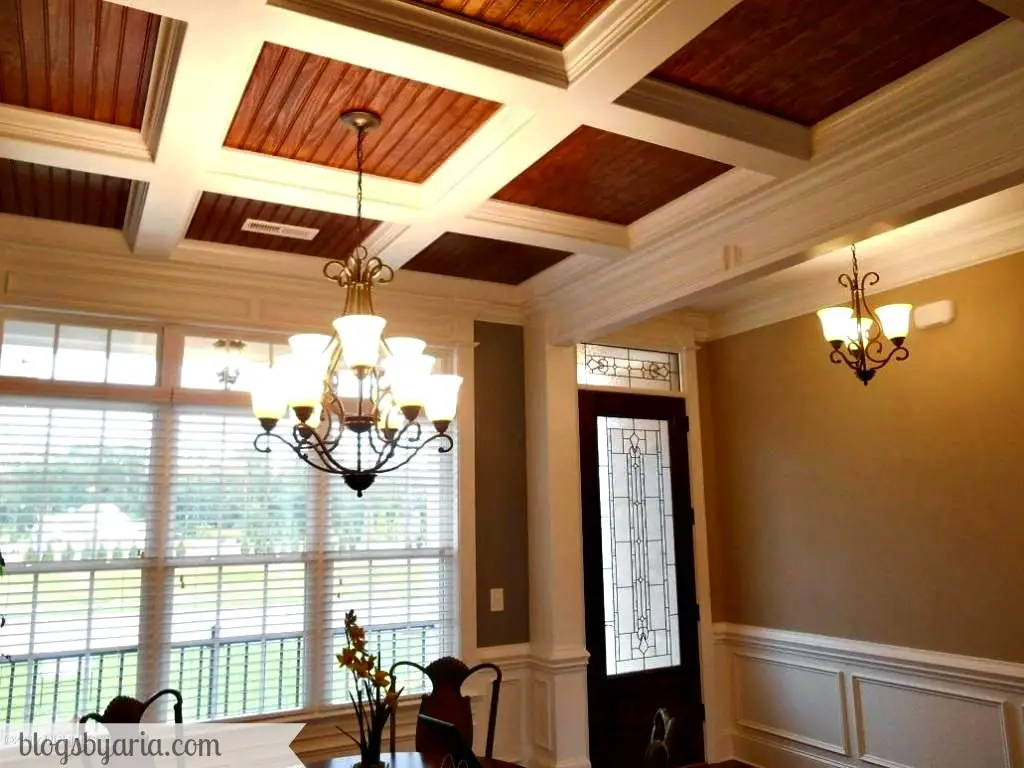 When you walk in through the front door to the right is the dining room that also features the extra wood grain detail in the coffered ceiling.  It is certainly a unique touch that you will not find in the majority of homes in this neighborhood.  I like all of the natural light that comes in from the windows and the front door.  However, the air conditioning vent could have blended in to look seamless.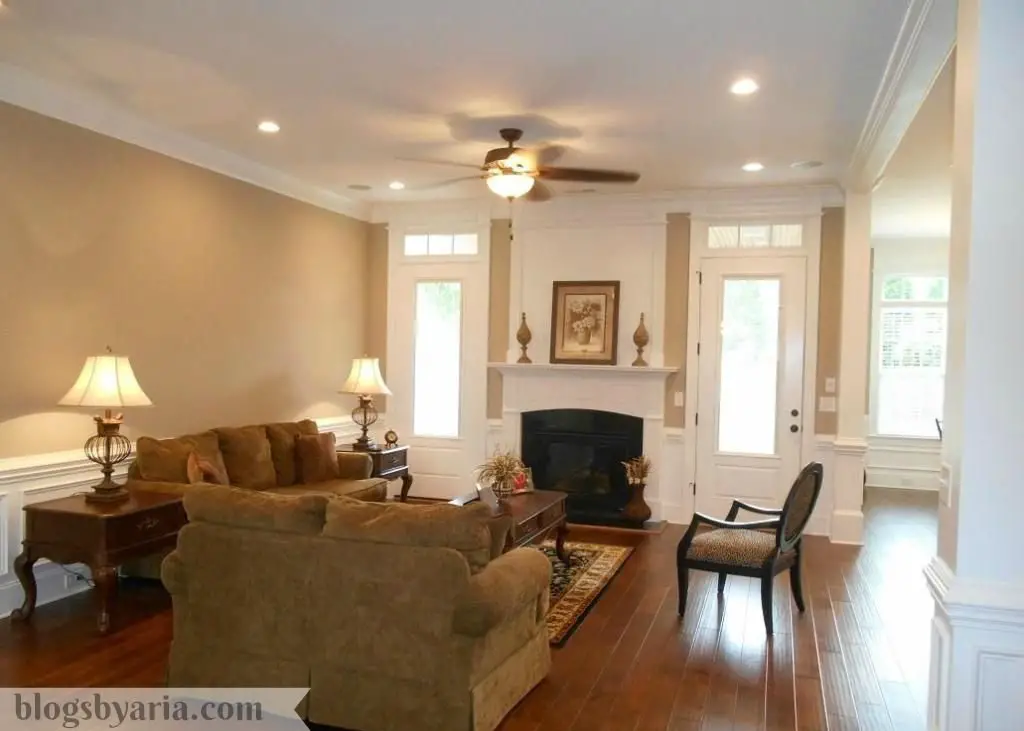 There is one primary living space in this home.  It's not that large, but the 10 foot ceilings help to make this living room appear much roomier than it really is.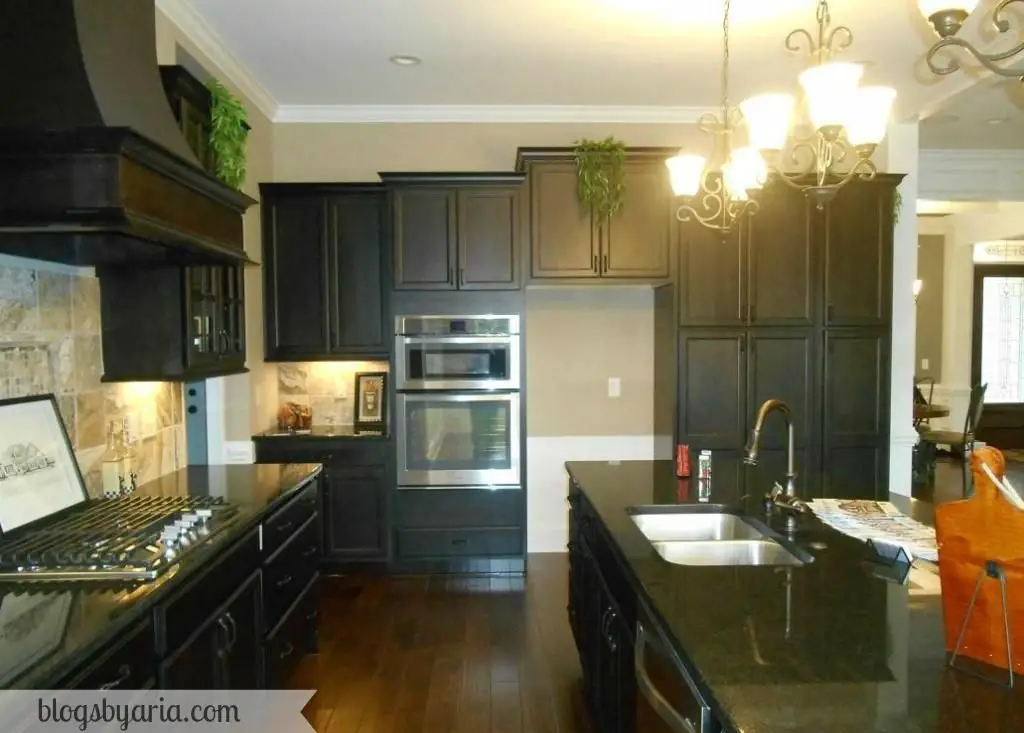 The main focal point once you come into the home is the kitchen that is open to the living room, breakfast nook and access to other parts of the home.  One thing that I really do not like when a builder is not building a custom home for a specific client is when they make what I would call a major decision about colors, textures and design choices.  Remember the leather treatment in the Elks and Vassar homes?  No thank you.  Same with this dark kitchen.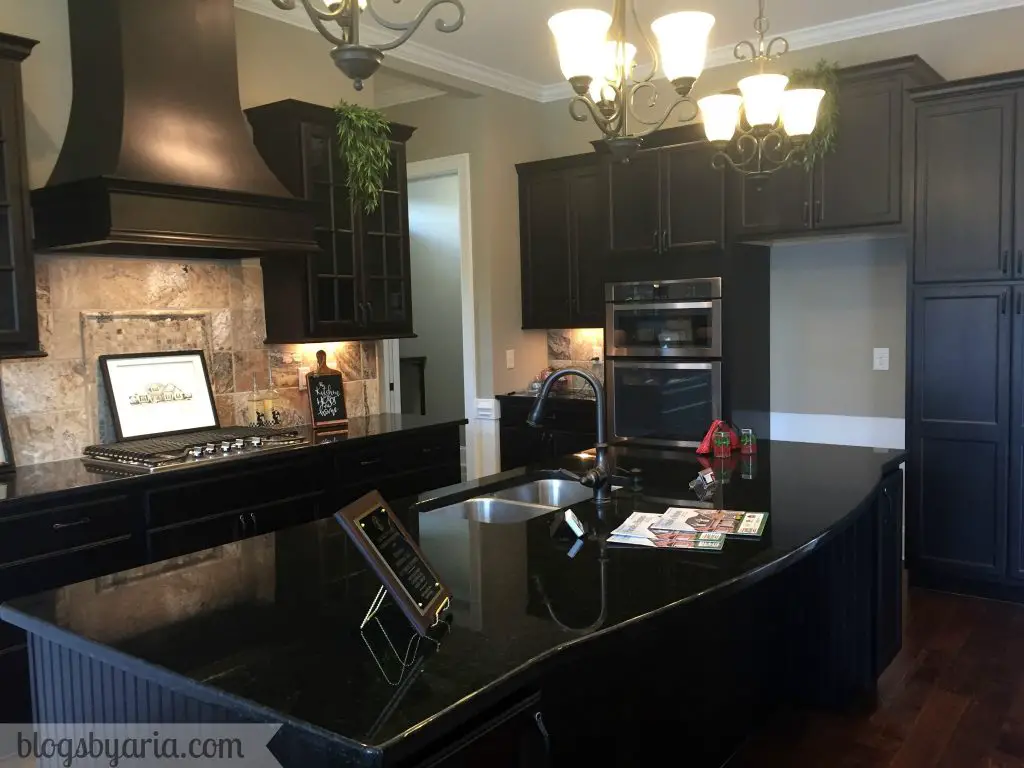 Dark floors, dark cabinets and dark granite.  Good thing it's open to other rooms because if this was a closed off kitchen it would truly feel like a dark hole.  Aside from the major negative, to me anyway, there is a good amount of cabinetry and counter space.  That is a plus.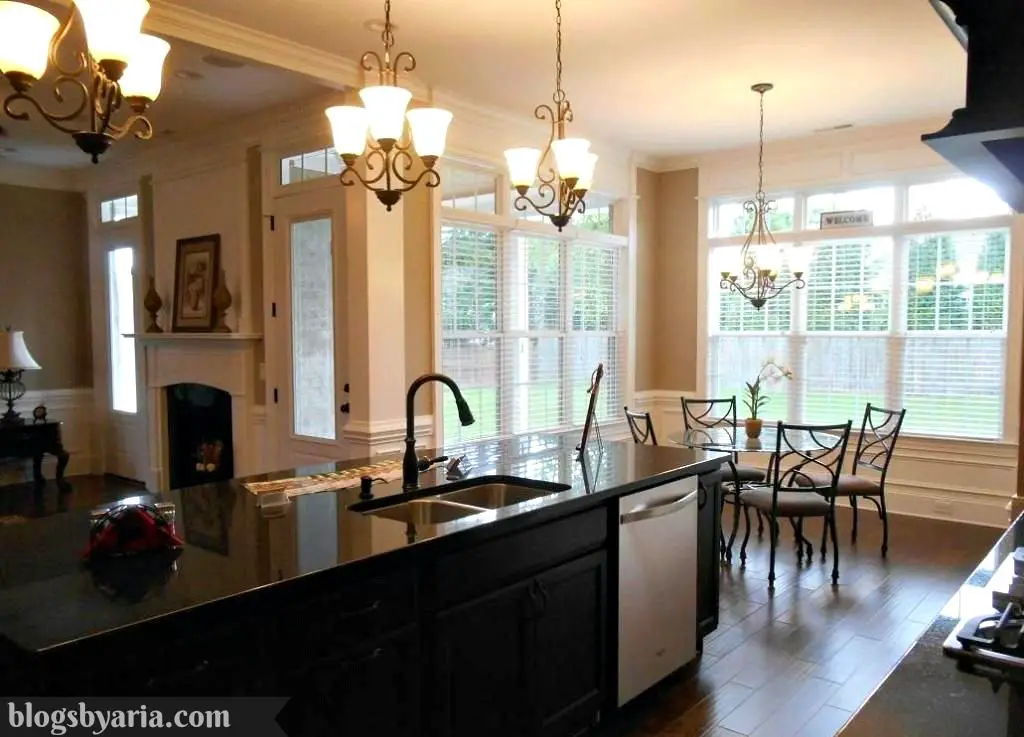 Love all of the light coming in and the openness of this area.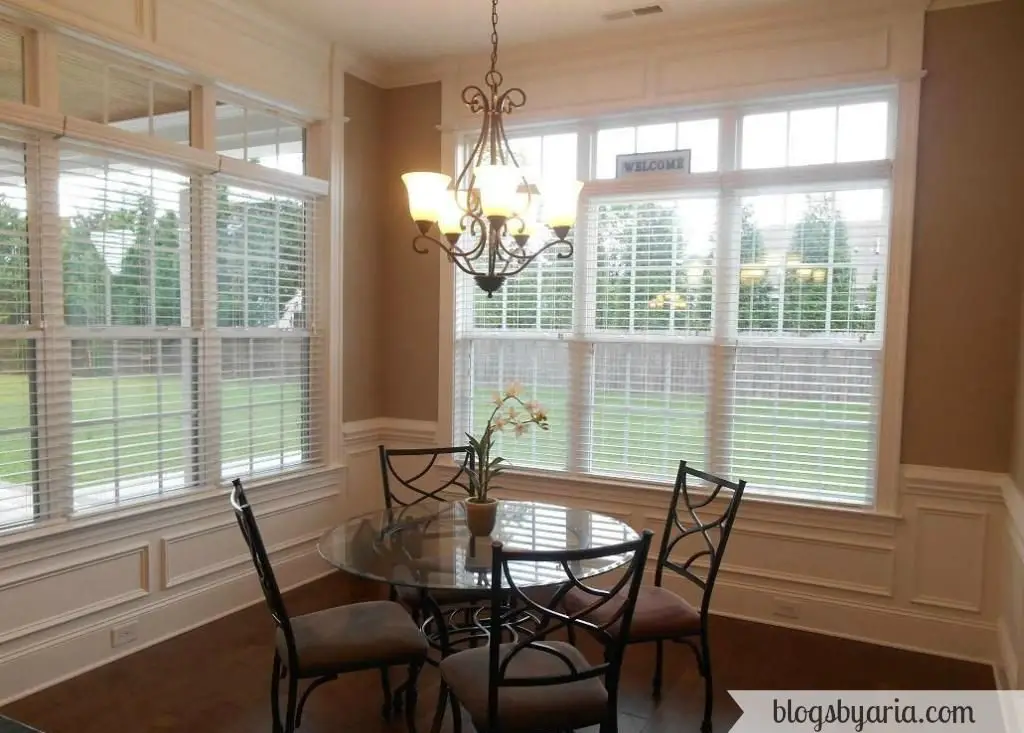 The great thing about this breakfast nook is all of the natural light that comes in.  It helps to make the room appear larger.  And speaking for someone who doesn't have a lot of windows in my current home, it's perfect!  I also love the molding and window casings.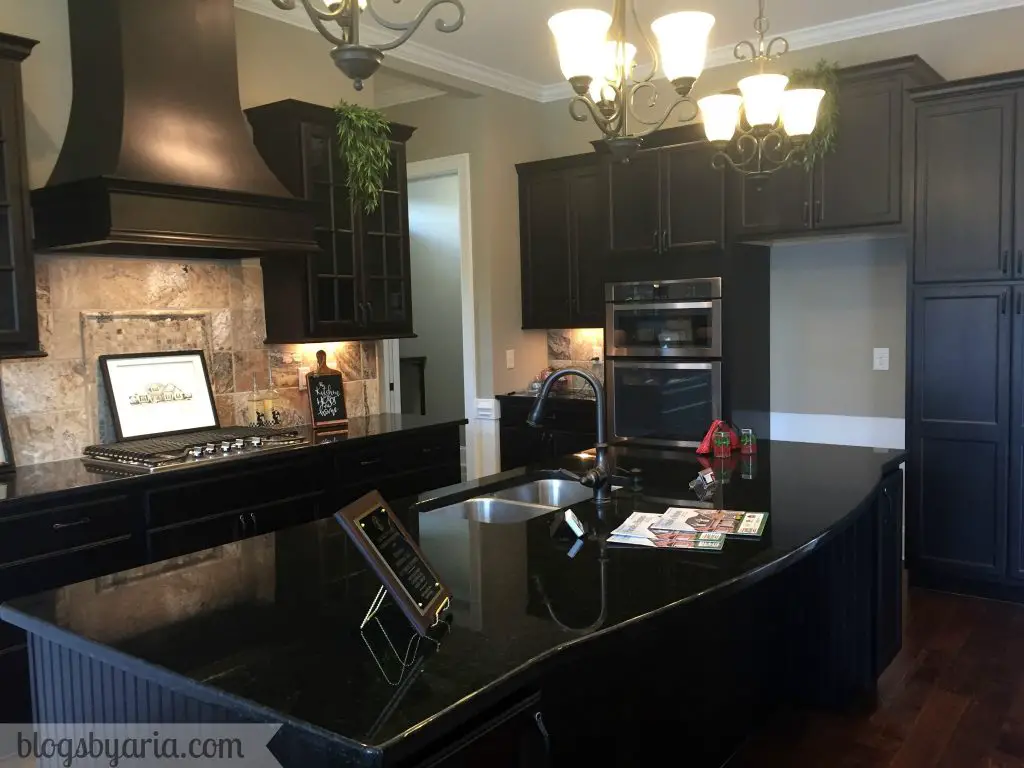 In this picture you can see the access to another part of the home.  There is a guest bedroom and guest bathroom along with the laundry room.  There is not a separate pantry other than the cabinetry that is next to the would be refrigerator.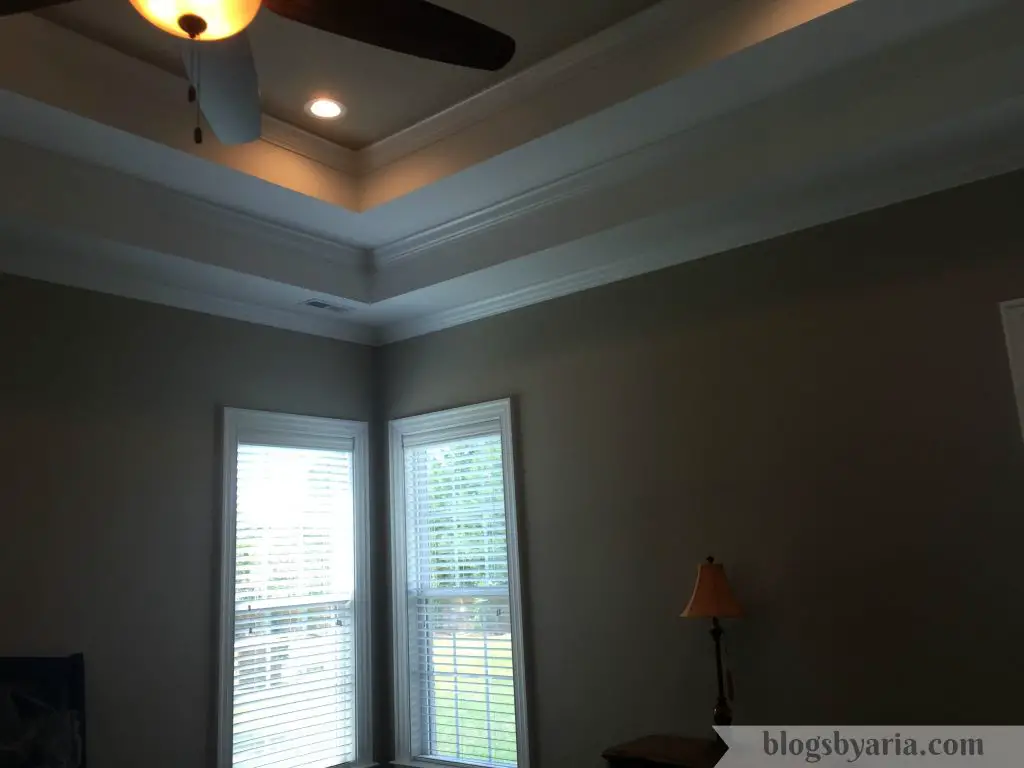 On the other side of the living room is the master suite that features a double trey ceiling.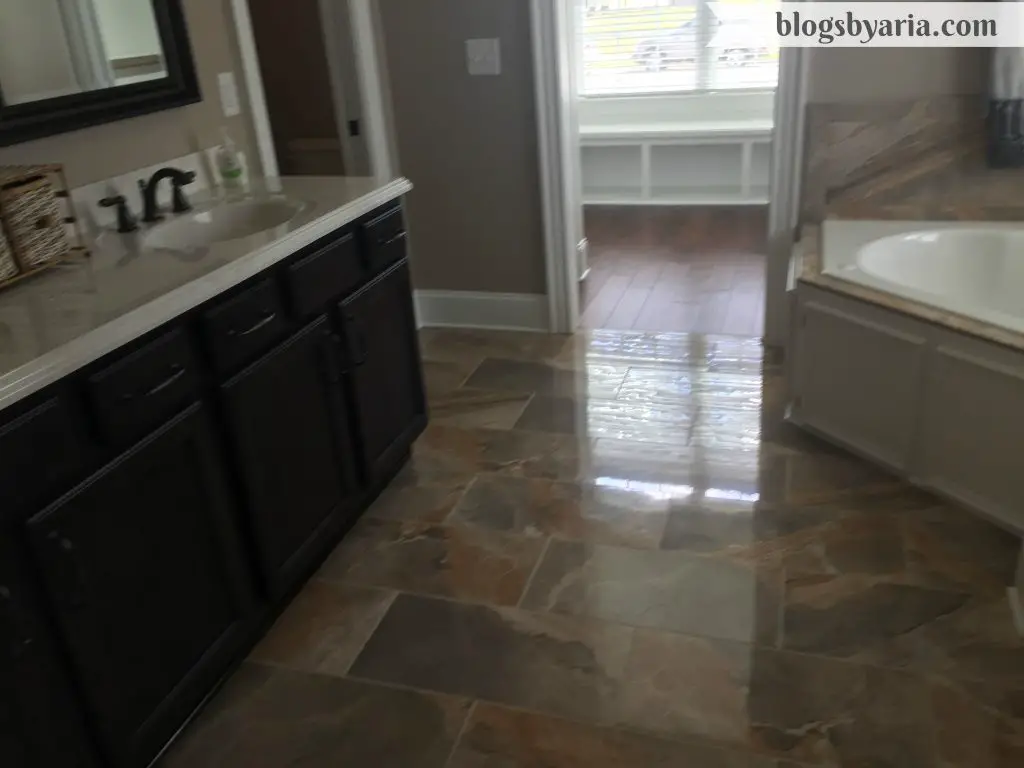 The one thing that I appreciate the most in this home is in the master bathroom.  Heated floors! I think I hear angels singing!! 😉 I could tell from the moment I stepped on them (shoes off of course) that this is a must have in my dream home.  Thankfully I don't live in the Northeast or even worse, Canada (worse only due to the cold) because North Carolina certainly has it's share of winter and I would love heated floors.
Aside from the floors do you see how even with the dark cabinetry the light colored counter tops make a huge difference in this room?  Now why didn't they do that in the kitchen?  Anyway, you can see the pocket door to the water closet and the entrance into the master closet.  Let's take a look in there.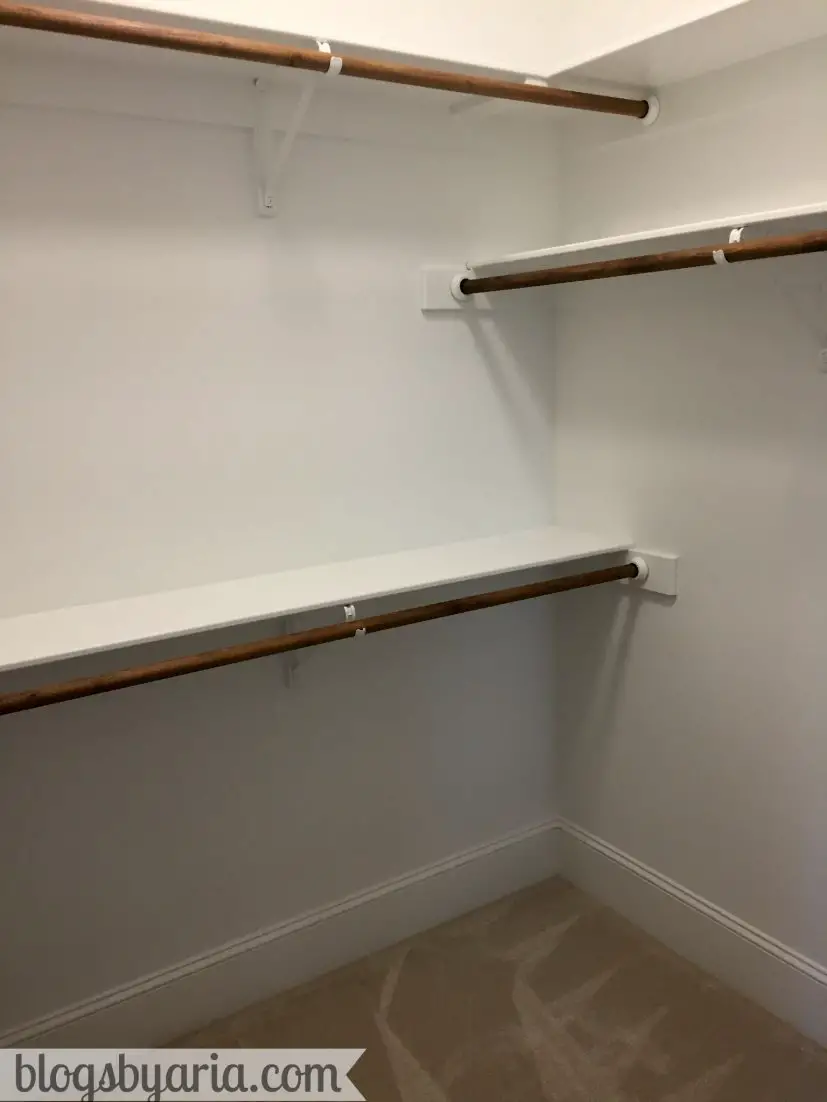 Nice sized master closet.  No complaints here.  Other than, there should be a his and hers.  I'm sorry but my man likes clothes too.  And sneakers.  I shared in this post what his dream closet would look like.  So I just think a his and hers closet should be standard.  Moving on…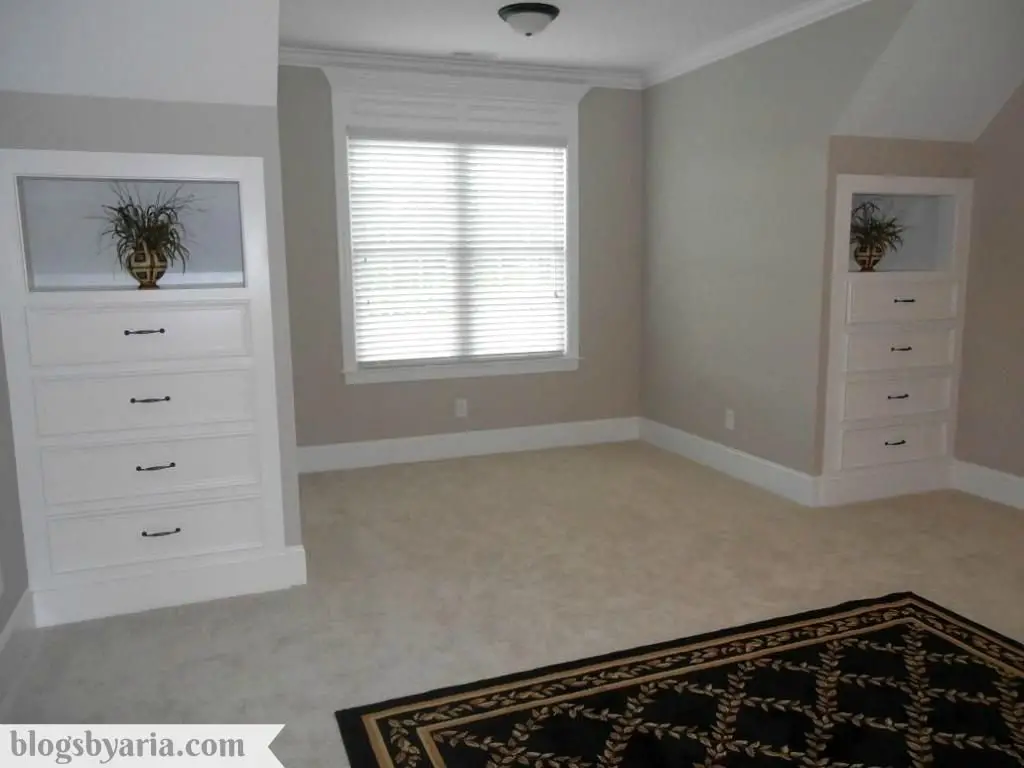 Upstairs there are two additional bedrooms.  This is one of them because it's the only one that doesn't look like a standard bedroom.  I thought the built-ins were interesting, for lack of a better word.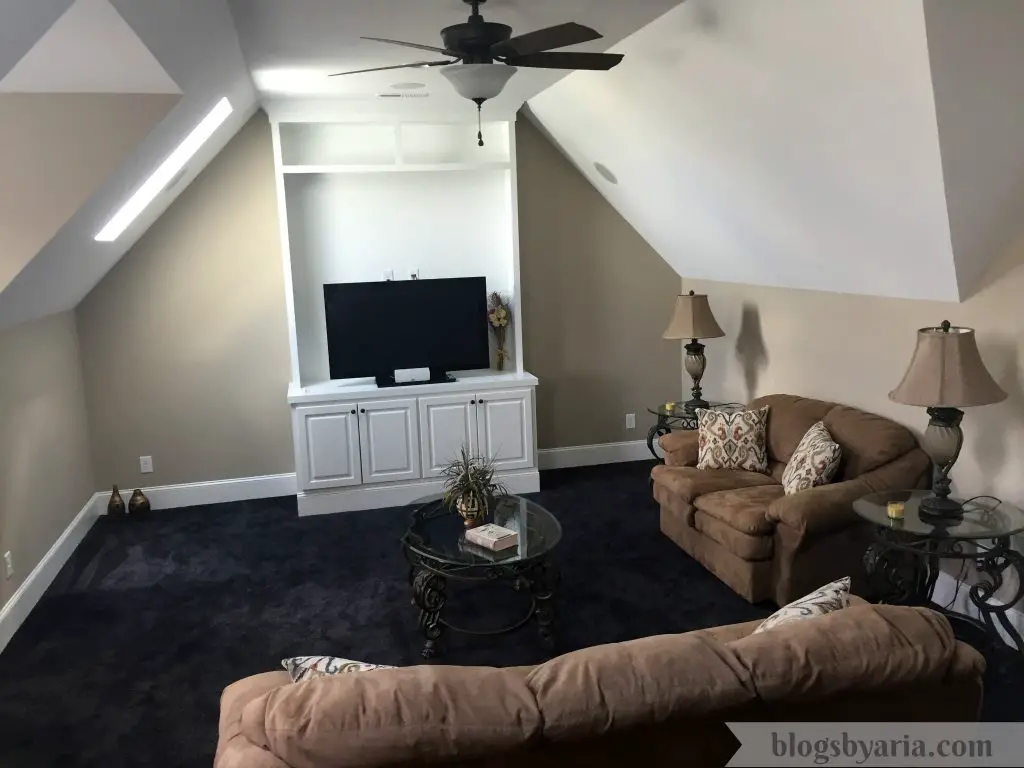 Last but not least is the bonus/theater room.  They listed it as a theater room but I think that was a lofty goal for what looks like a bonus room.  And quite honestly it is really the fifth bedroom.  The blue carpet certainly makes me scratch my head.  What were they thinking?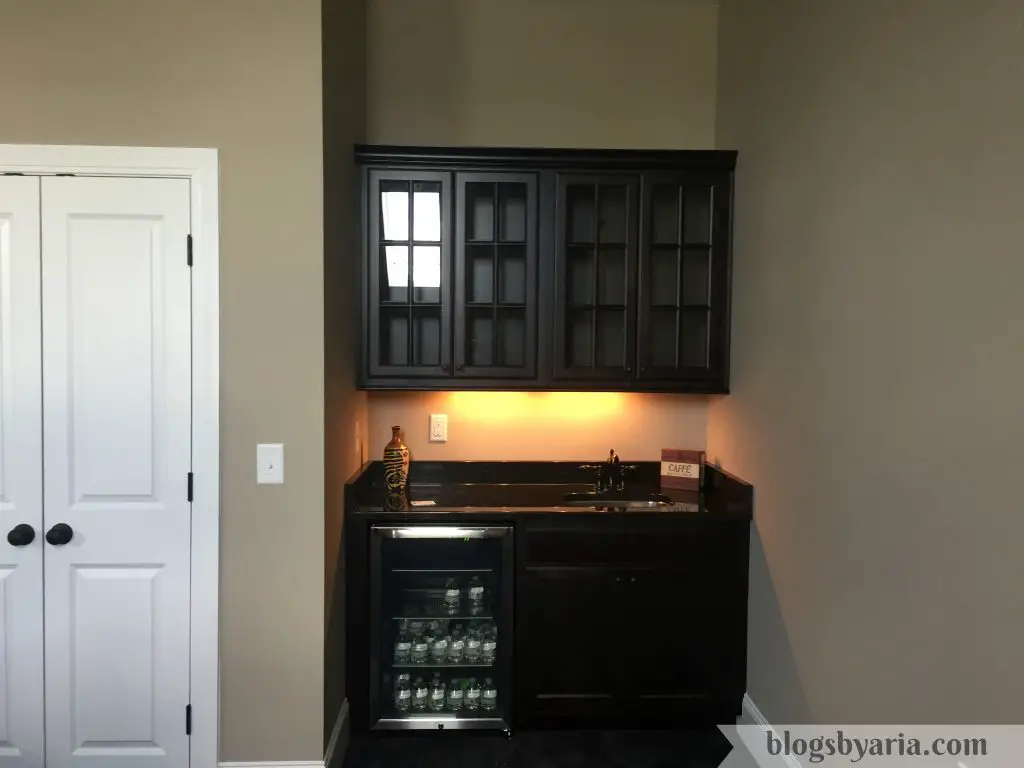 And every home needs a wet bar right?  I mean not mine but maybe yours. To each their own.  My son really liked this room.  We both hated the carpet.  Can you tell how I feel about this home? I'm sure it's perfect for somebody.  What did you think?