Recently I was on a quick Target run to get yet another storage bin for my Fourth of July decor.  Of course I can't go into Target and not go check out the home decor section.  A few pieces from the new 2021 Studio McGee fall collection caught my eye.  I picked up one piece and came home and created a little wish list.
Often I find a few pieces from each collection I like but overall the Studio McGee style is not my aesthetic.  I can appreciate it for its beauty though.  With the Fall 2021 collection I was surprised at how many pieces I liked!
The 2021 Studio McGee Fall Collection officially launches online July 11, 2021 with a few items coming later in the month.  Today I'm sharing the pieces that I love!
*this post includes affiliate links for your shopping convenience, you can read more about affiliate links by reading my Disclosure*
All images are courtesy of the Studio McGee at Target collection.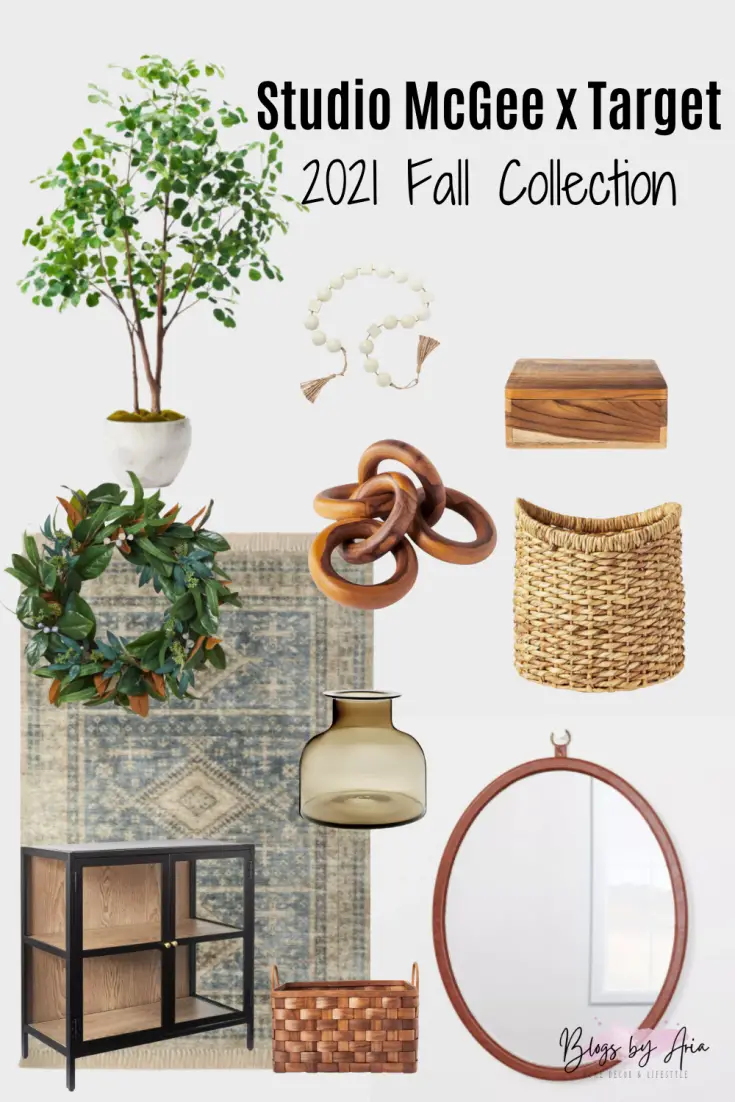 faux ficus tree | ceramic bead garland | teak wood box | magnolia wreath | teak wood chain figurine | chunky round woven basket | pine brook diamond persian rug | smoked glass vase | crystal cove glass cabinet | rattan basket | oval faux leather mirror
As I was walking into the Studio McGee section I was immediately drawn to the teak wood chain.  The ones from the previous collection were too light for my liking and I'm not really into the gold look.  I didn't grab these at the time but I'm definitely going to have to make another trip to get them asap.
One thing I did purchase is this teak wood box.  At my local Target they're still putting items out from the new collection.  There was only one of the boxes on display so I went ahead and grabbed it.
A few collections ago there were similar boxes and I never got them and always wish I had.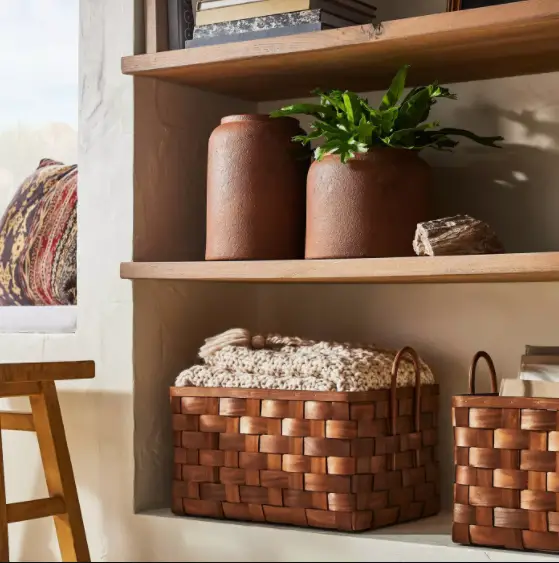 rattan basket with handles | rustic brown vase | short rustic vase
One of the pieces I really like is the rattan basket.  It would be a nice shakeup to the many woven baskets that I have.  Not that I need anymore baskets, but who really needs more baskets right!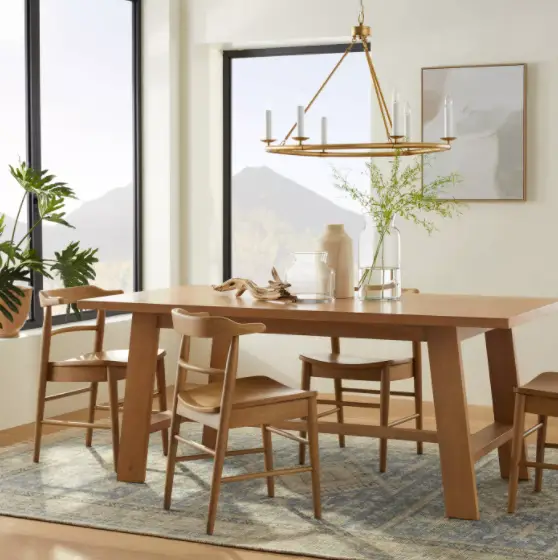 The Pine Brook Diamond Persian Rug is so pretty!  Sometimes it helps to see a rug in a space so I wanted to share it in this dining room inspo shot.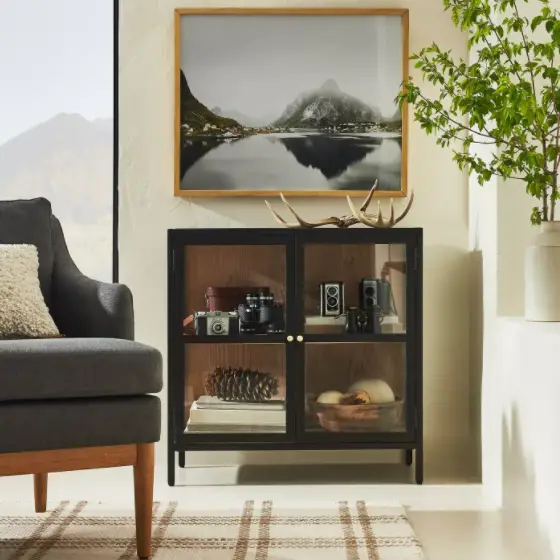 glass accent cabinet | plaid area rug | dark gray upholstered chair | boucle throw pillow | mirror lake art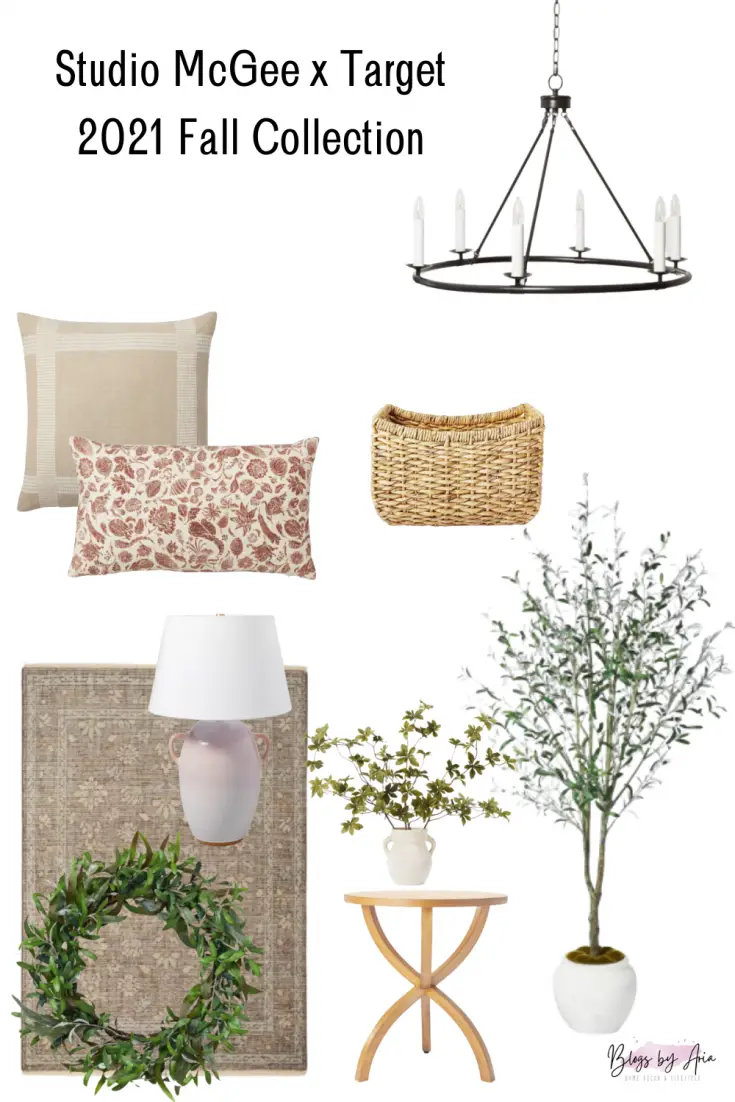 ring chandelier | oversized windowpane pillow | floral printed lumbar pillow | chunky woven basket | Buena Park Persian rug | ceramic jar table lamp | olive leaves wreath | artificial branch plant arrangement | Mesa Verde accent table | faux olive tree
Many of the items that I found that I liked I simply don't have the space for.  But I can always make room for a new wreath and I love this olive leaves wreath.  It's perfect for transitioning to Fall.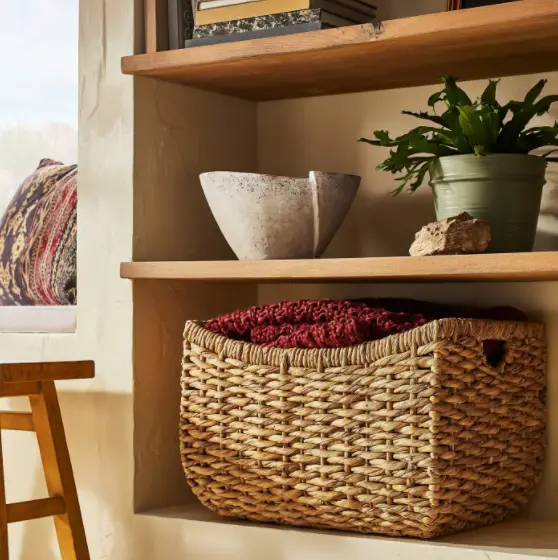 chunky woven basket | sculptural folded bowl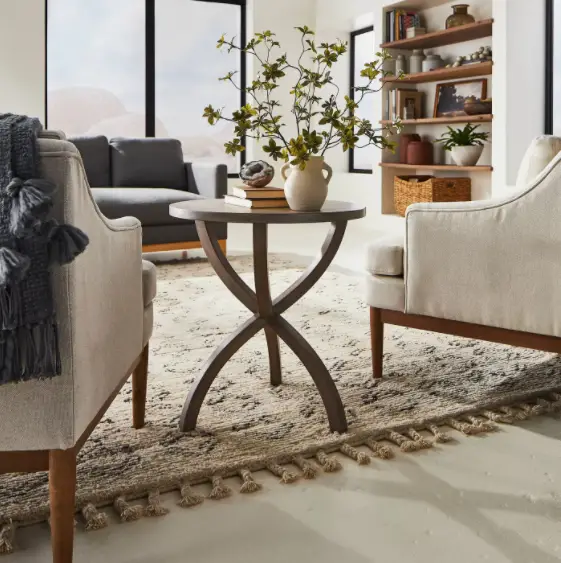 Hawthorne Dash shag rug | curved leg accent table | artificial branch plant | Howell upholstered chair
Buena Park hand knot Persian rug | brass ring chandelier | neutral abstract lines framed canvas | Kaysville curved back chair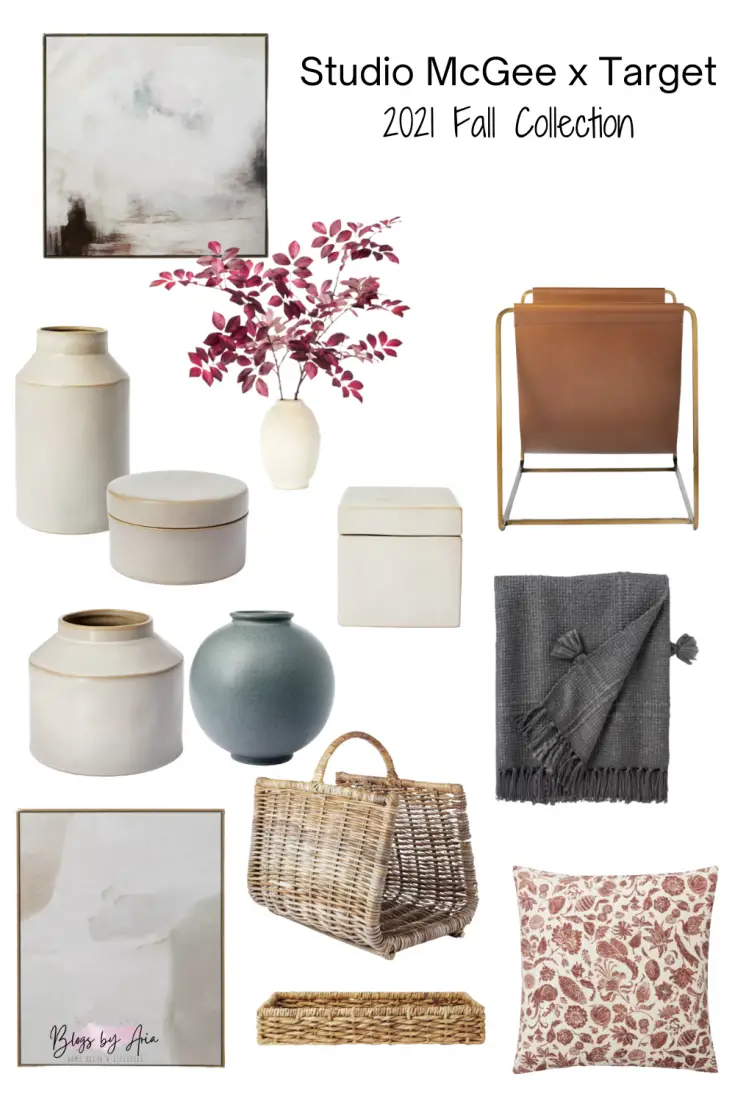 beautiful brushwork framed canvas | purple artificial branch arrangement | metal log holder with leather sling | tall carved ceramic vase | round carved ceramic box | carved ceramic box | small carved ceramic vase | round earthenware vase | woven throw blanket | rattan woven log holder | neutral abstract lines framed canvas | chunky woven tray basket | floral printed throw pillow
I think this purple branch arrangement is a beautiful plant to have for Fall.  It was available in my local Target and it's so very pretty.  One piece from this collage that I would like to get is the woven tray basket.  It would work great on my coffee table or dining room table to make a Fall centerpiece.
Here are some more design inspiration photos from the Studio McGee Fall Collection…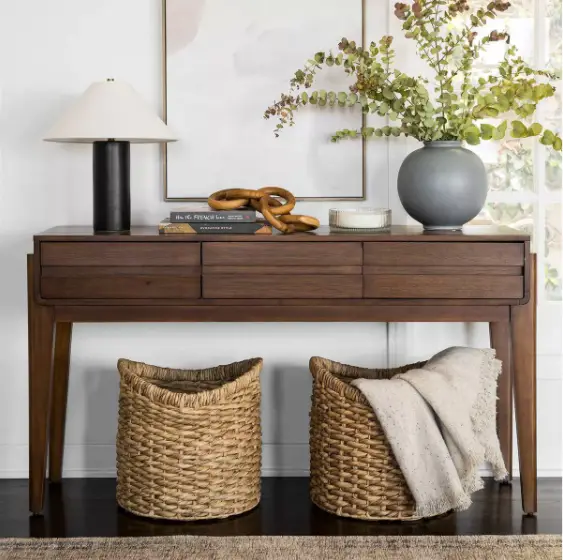 Herriman wooden console table | round earthenware vase | teak wood chain | chunky woven basket | column table lamp | neutral abstract lines framed canvas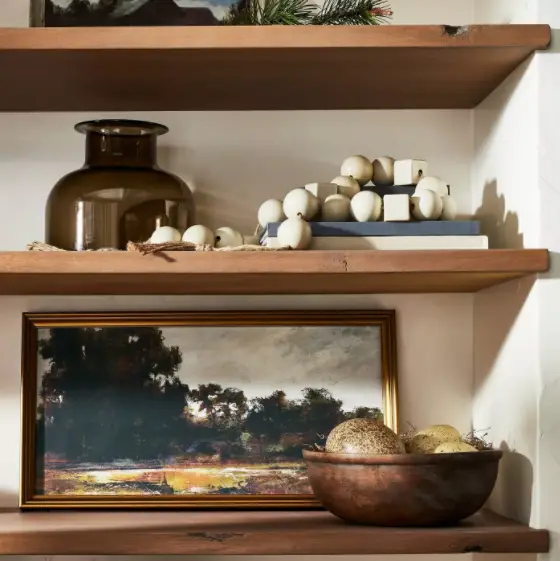 smoked glass vase | ceramic beads | landscaped framed canvas | round wooden bowl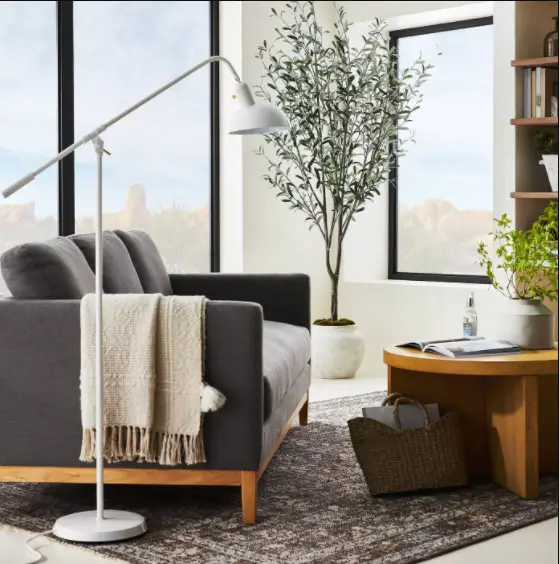 cantilever lamp | woven throw blanket | olive tree | Buena Park rug 
Now that I've viewed the entire Fall collection I'm excited to add a few pieces to my home decor.  Are there any finds that caught your eye?  I'll be sharing what I've purchased and how I style it in a future post.  But you already knew that right 🙂