It's that time of year!  Summer wedding season is upon us and with that comes the big decision of what to wear as a guest.  Weddings are my thing.  I have always loved weddings and anything wedding related since I was young. (legit, I used to get all the bridal magazines in the mail when I was 15 years old, my mom thought I was crazy)  So I know about appropriate wedding attire and following the queues given by the wedding invitation.
If you're not a wedding expert, have no fear, I'm here to give you some great ideas on what to wear to your next wedding.  I've put together a little Summer Wedding Style Guide to give you some inspiration.
*this post may include affiliate links, you can read more about that by reading my Disclosure post*
I am not sharing formal attire.  The majority of weddings that are formal or black tie are few and far between, although fun to attend, none of the ideas I'm sharing today would fit the bill.  Just thought I'd get that tidbit out of the way.
Tiered Sleeve Minidress — Talk about a fashion statement.  This dress is perfect for a summer wedding.  It's easy and breezy and lightweight.  (no I wasn't going to say Cover Girl lol)
Knit Maxi Dress — This is a simple and casual dress but with this floral print you can get away with it at a Summer wedding.
Fit & Flare Dress — This dress is so pretty.  It's polished and put together and yet it's so simple.
Lavinia Fit and Flare Dress — Can you tell by now that I like fit and flare dresses? I just think they're really flattering for the body.  They accentuate what you got if you're curvy and they add the illusion of curves if you're not naturally curvy.  They're a win-win!
Peplum Hem Sweater Dress — This is a sweater dress so I wouldn't recommend it for an outdoor ceremony.  It's great for a casual wedding that's indoors and it can transition from Spring to Summer to Fall.
Eliza J. Print Sheath Dress — I had to show this dress on the model because it's a sheath it looks shapeless on it's own.  But as you can see it's a really pretty dress.  Perfect for a wedding, or church or work.  Very versatile.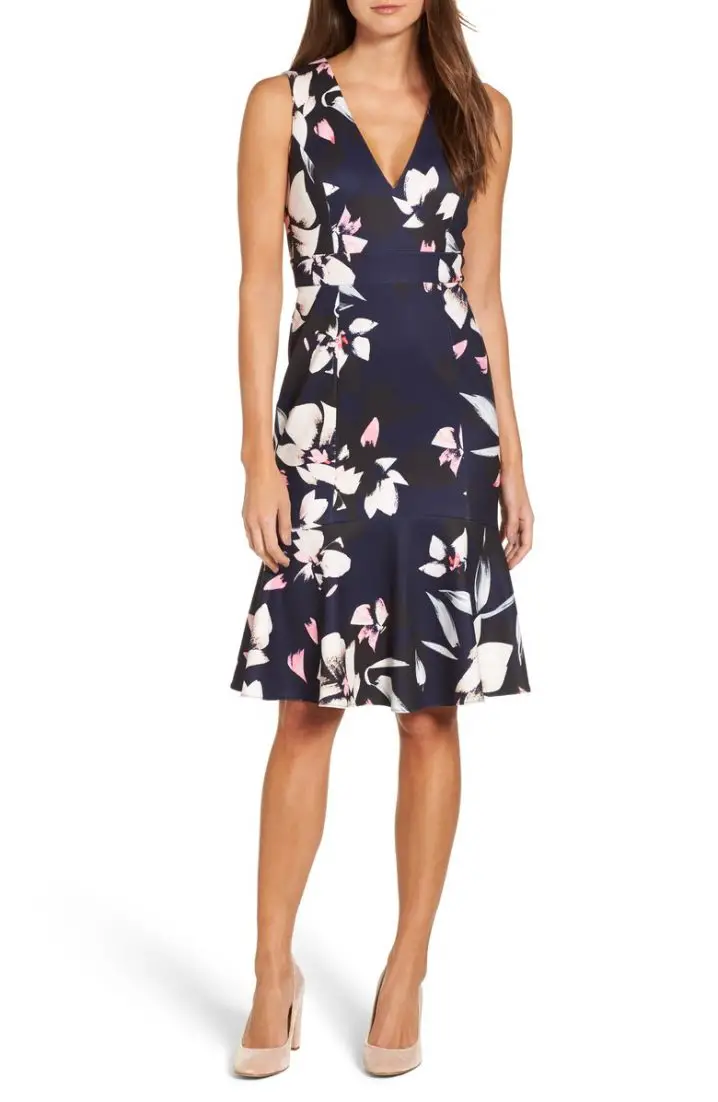 Vince Camuto Stretch Fit & Flare Dress — This dress is polished and tailored with a sophisticated floral print.
Lucille Sleeveless Ruffle Dress — This striped jacquard print is figure flattering and it has the flirty ruffles that I love.
Orchid Print Dress — You can't go wrong with a side ruched dress.  The print is very Spring-like and it's easy to move and dance in.
Maggy London Pleat Fit & Flare Dress — This dress has pretty floral detail with a pleated skirt perfect for twirling on the dance floor.
Vince Camuto Jumpsuit — This crepe wide leg jumpsuit when paired with the right accessories works great for a wedding.  The material makes it less casual.
Lace Midi Dress — This dress is fun and playful and yet the lace makes it feminine and perfect for a wedding.  Wear this to an outdoor wedding and you'll be grateful for the lace cutouts.
Denise Halter Jumpsuit — Jumpsuits can work great for a wedding as long as they're not too casual.  This one has such a pretty scallop detail that sets it apart.
Ruffle Wrap Maxi Dress — This dress is feminine and romantic, perfect for a Summer wedding.
A FEW MORE DRESSES NOT PICTURED ABOVE:
Ted Baker Blenheim Palace Embellished Body Con Dress — Talk about a mouthful but this stunning dress is worth it.  (And it's currently on sale for 40% off!)
Floral Strapless Flare Dress — This dress has a great fit and length and bonus, it has pockets!
Stripe Ruffle Sleeve Dress — The off the shoulder trend isn't for everyone, this dress gives that illusion but the shoulders are covered.  This dress is perfect for showing of your curves without showing a lot of skin.
Ruffle Sheath Dress — Similar to the dress above, this dress gives the appearance of the off the shoulder ruffle trend but it keeps the shoulders covered up.  The bonus is the lace inset in the back.  I love that extra something special.
I hope you found some Summer Wedding Style inspiration in today's post.  I love each of these looks and I think they're all great options for a Summer wedding.  I do want to say that if you're attending a wedding in a church and your shoulders are bare, please wear a shawl or shrug for the ceremony.
I legit wish I had more friends and family in my life who are in that stage of life for me to attend their weddings.  Can you get married and invite me please? 🙂  I buy great gifts 🙂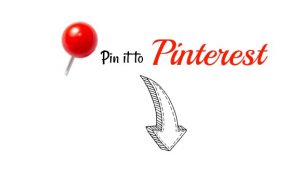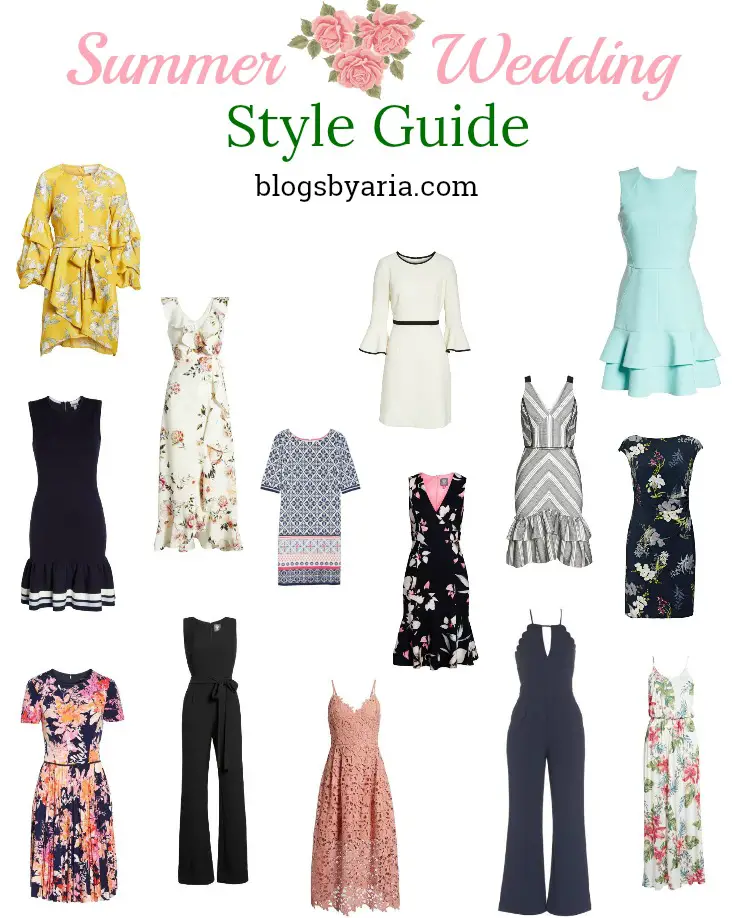 Thank you for spending some time with me today.  I appreciate you for it.  Please share this post with your friends who will be attending a wedding coming up soon for inspiration and be sure to pin it to Pinterest.  While you're there, give me a follow 🙂