I shared in a previous post that we're moving soon.  Today I wanted to share a few  moving tips and tricks to help make the moving process a little easier.  These are things that I'm doing with this move to stay organized and maintain some level of sanity and I know they'll work for you too.
Over the years I have had my share of packing and moving from dorm rooms in college, to off campus housing, to my own apartments and as a family with small kids.  Each move hasn't always been the smoothest or gone according to plan.
Aside from moving from home to college, this is my first to a new city.  And I'm not just moving into a tiny dorm room with a car load of stuff, I'm moving my family of four into a townhouse.  Needless to say, being as organized and methodical as I can when it comes to packing and moving is necessary.
*this post includes affiliate links, you can read more about that by reading my Disclosure post*
LABELING BOXES
Whether you're using a moving company or you're renting a truck, you want to be the most organized when it comes to the boxes themselves.  Here's a couple of ways to make the labeling and organization of your moving boxes a little easier.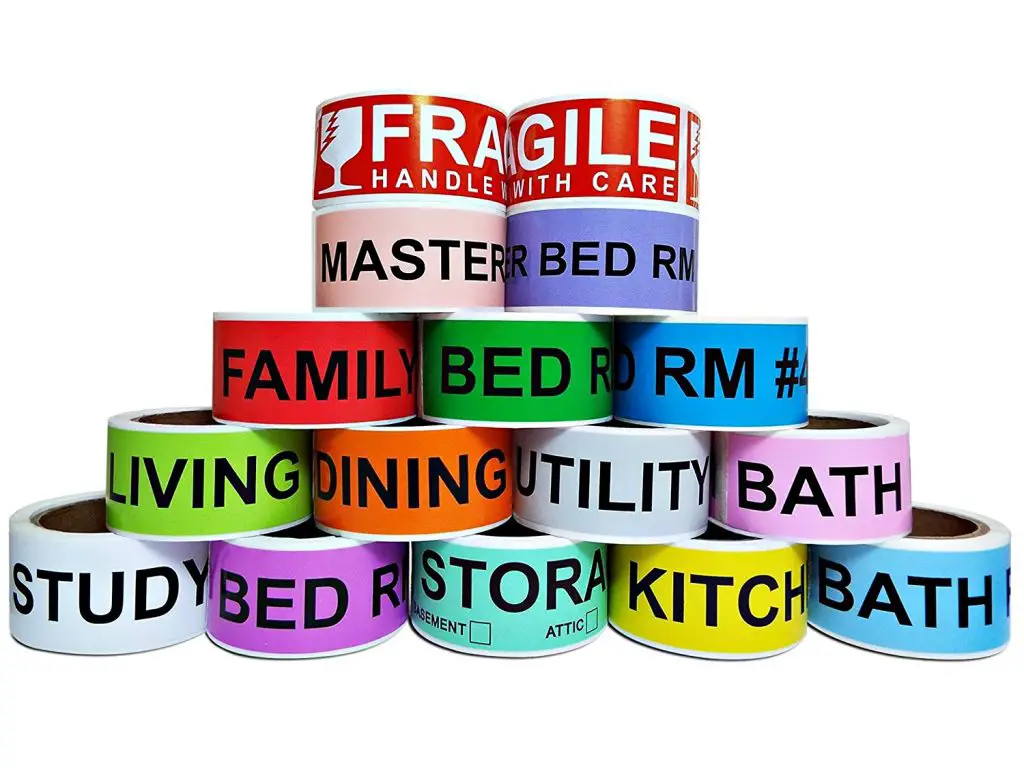 Color Coded Moving Labels — These are rolls of labels.  So after you've taped your boxes up with packing tape you can label your boxes with these tapes for what room they belong to.  This is much easier than writing on a box with a sharpie.  There's no confusion when you have these bright stickers to help.  Each roll has 50 labels for each room.
Moving Tip:  Add a label to both the side and top of the box.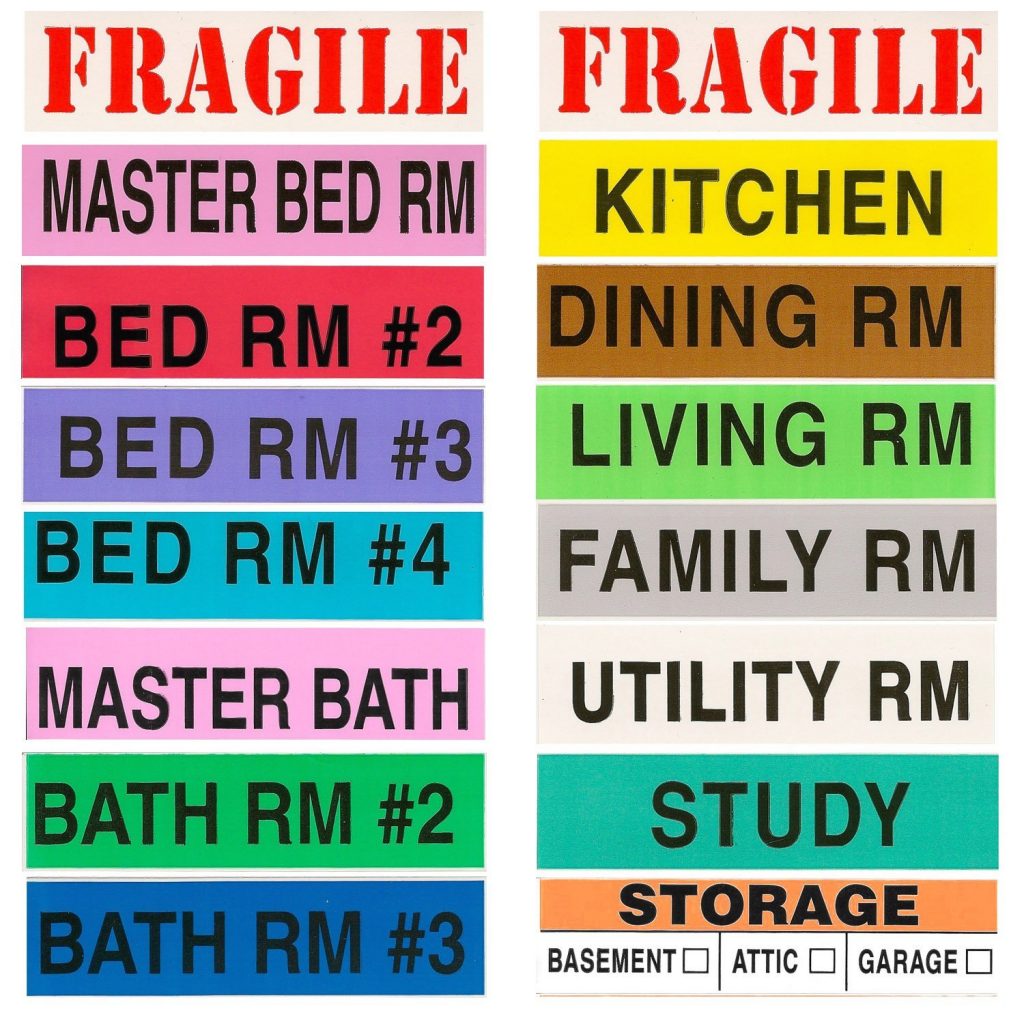 Here's another option for these color coded moving labels.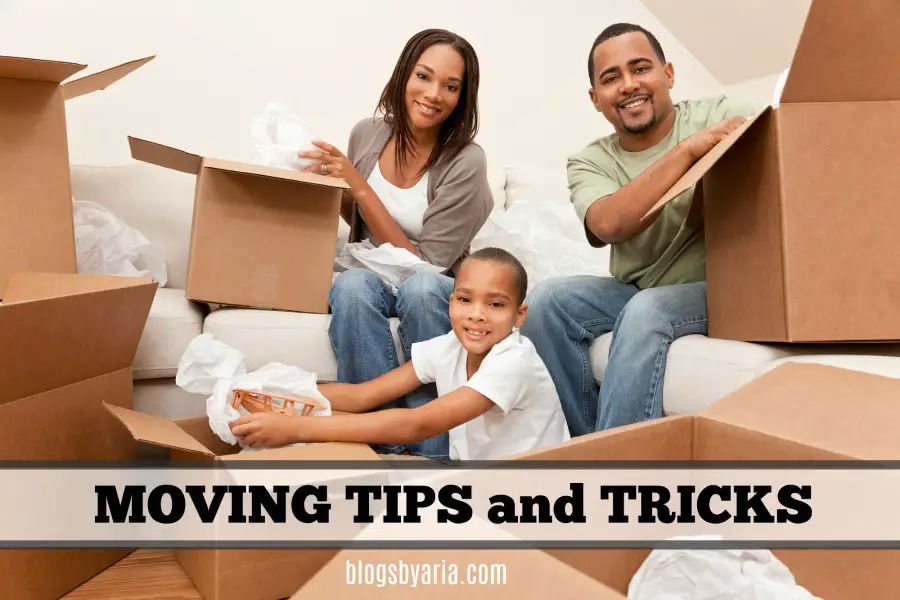 TAKING INVENTORY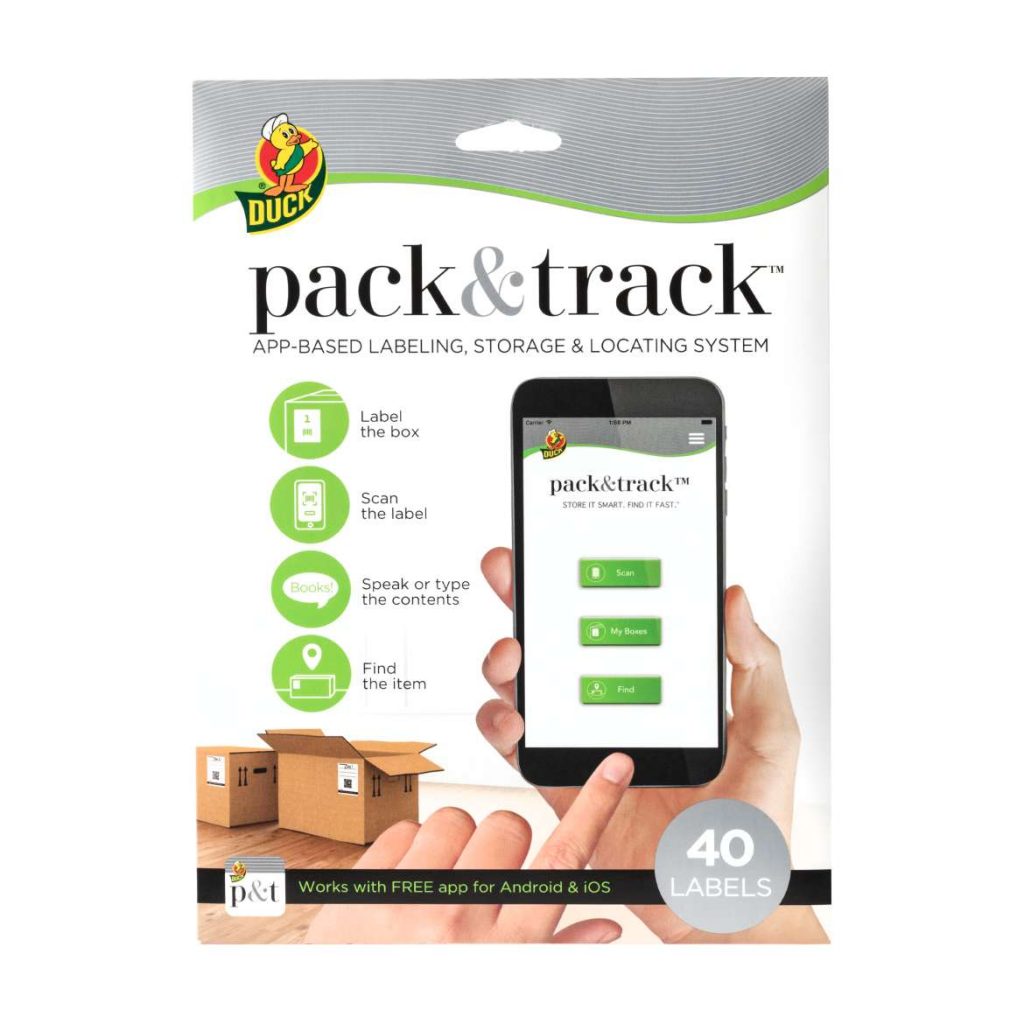 Duck Pack & Track — I'm a pen and paper kind of girl.  In addition to my lists upon lists I picked this up at Walmart.  What I like about it is that every label has a QR code that you can scan into the app.  You can take pictures of a boxes contents and store them in the app.  We'll see how I end up liking this…
MOVING ORGANIZATION BINDER
Like I said, I'm a pen and paper kind of girl.  Here's how I've been staying on top of what's going in each box.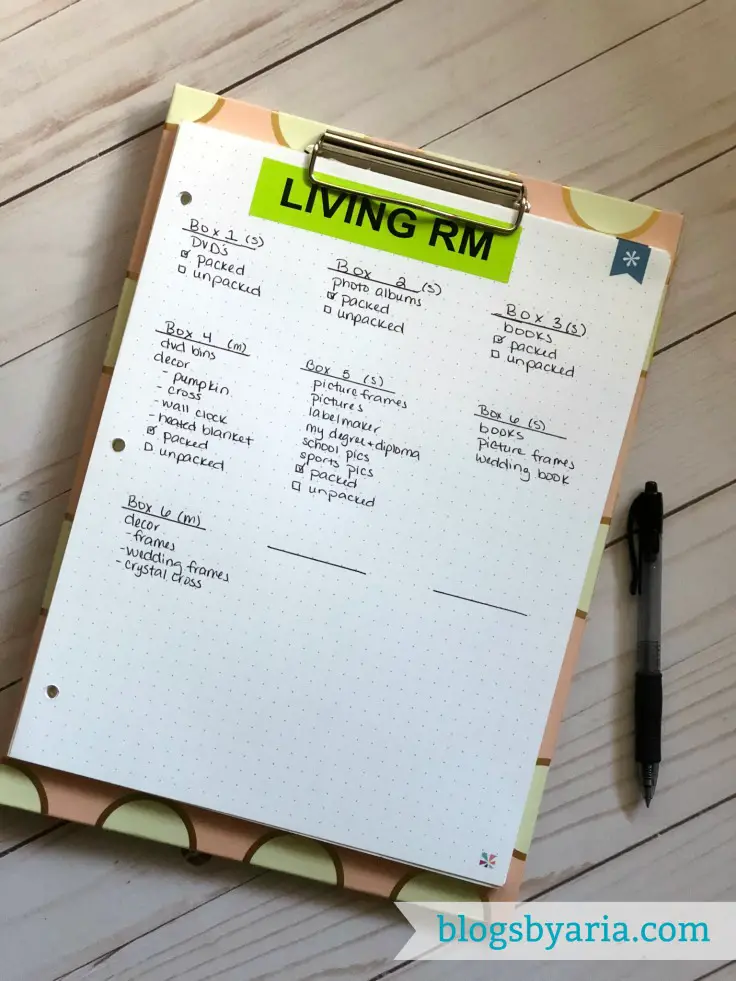 I previously shared these three hole punched notepads that I got from Erin Condren.  I knew when I ordered the notepads that we'd be moving and that they'd work out perfectly for this.  I took a label from the moving labels and put them on the top of each page.  Then I tracked each box, I numbered them and listed what size box they are (small, medium or large) and then I listed what's in each box.  To take it a step further, I noted whether the box had been packed and unpacked.
This way I'm ensuring a smoother transition for the unpacking process.  It's easy to pack things up and just have the mindset that "it's all going to the same place" but since I know the reality is that I'm the one who will be doing the majority of the packing and unpacking, I want to make it as organized as possible.  By keeping inventory of what's in what box, I can decide what boxes need to be unpacked first and what can wait a while.
The biggest benefit of using the moving box labels is being able to know where each box goes.  I'm the packer/unpacker but I'm not the main one doing the actual moving.  Having the labels on the boxes mean that everything ends up exactly where it belongs.
Moving Tip:  Create a floor plan of your new home and indicate what boxes will be corralled in what room.
This is a floor plan from one of the apartments we looked at.  For privacy reasons I didn't share the floor plan for our new apartment.  But what I wanted to share is that you can use stickers or write down which room is which.  For example, which bedroom belongs to who?
If you don't currently have a home office or study but will in your new home, that needs to be accounted for.  Will those items go in the "dining room" or "sun room"?  How you will use your new space is entirely up to you.  The key is making sure that your movers or your helpers make the process a little smoother by knowing where things will go.
Which brings me to my final tip…
Moving Tip:  Decide before your move how you want your new home to be set up and organized.
Basically, how things are set up in your current home doesn't have to be how they're set up in your new home.  Will you be gaining square footage or are you downsizing?  Going from a three bedroom to a four bedroom?  Upgrading your kitchen space?  Now is the time to think about how you want your new home to be set up. If you wait until you're in your new home with a ton of boxes surrounding you, you'll feel too overwhelmed to try to decide how you want to design your layout.
This doesn't mean that you have to completely decorate your new home.  Decorating your new abode is not the same as designing the layout.  Right now your focus is on getting settled.
If you've been a reader with me for a long time you know how I've loathed our current home.  It's just never worked for us so I'm over the moon excited about our new home.  The added square footage and the change in layout has had my wheels in my head turning.  I definitely needed to figure out how I want things in our new home because I only have a few days between moving and going back to work and I want to get as much as I can done in those few days.
Every tip I've shared in this post is to make those few days of transition the smoothest possible.  I'm a planner girl by nature and being organized and well prepared with packing for this move is key.  Plus, my main goal is to keep my sanity in tact!  Anything that helps me achieve that goal is a winner in my book 🙂