Happy Friday my friend!  And what a wonderful Friday it is!  In my mind I'd love to have the time to share a Friday Five post every week but if I can at least share once a month then that's something.  What is Friday Five?  Just a quick round up of things I'm loving and some favorites.  Let's get into it, because I have a lot to share!
*this post includes affiliate links for your shopping convenience, you can read more about affiliate links by reading my Disclosure*
INAUGURATION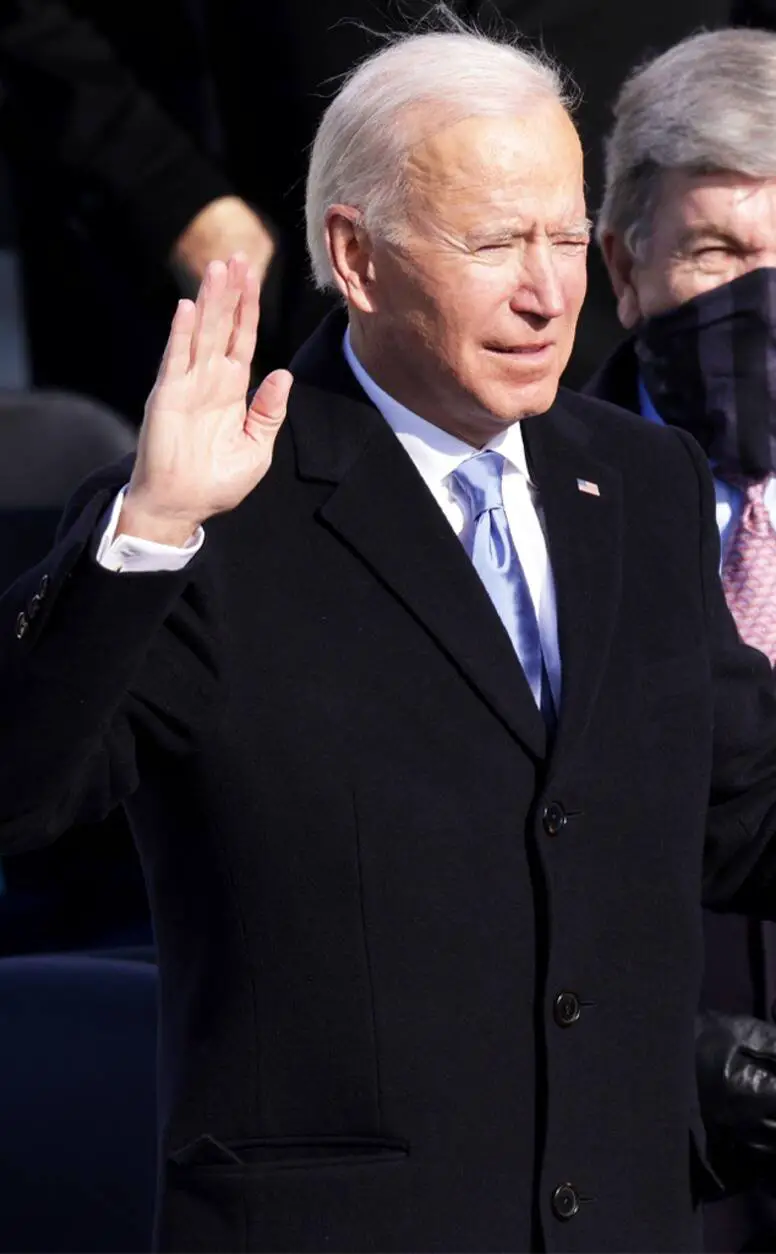 Well we can't go a moment further without being so grateful for our new President and Vice President!  This is my blog (in case you didn't know) and although I don't get too political on here, I am very political as a person.  I feel like things are finally changing for the better.  And I'm here for it.  I'm full of hope and optimism and believing that greater is coming.
I decided to take Inauguration day off, so I could have a short work week and because I knew I'd be glued to the TV.  And I was.  Lots of tears were shed and huge exhale or relief was sighed.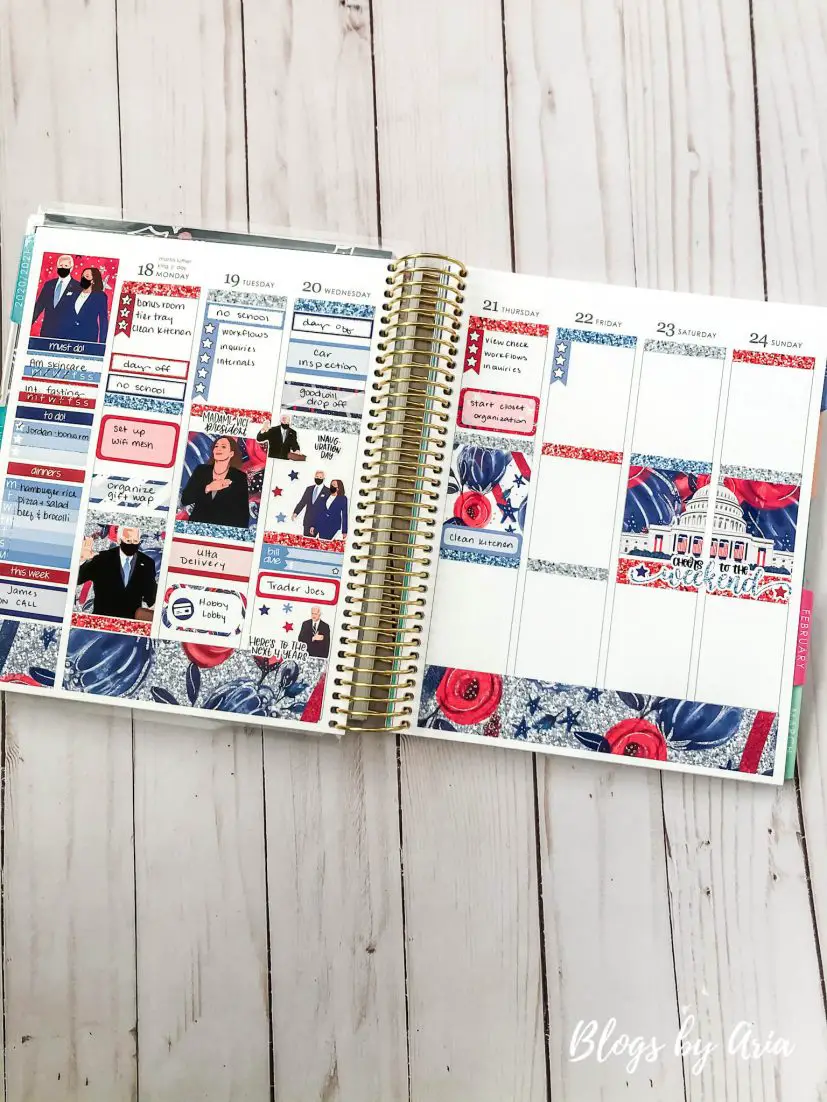 As much as I would have loved to, I just haven't been in my Life Planner much this year.  My attention and focus has been on my blog planner.  But back in November I ordered a planner sticker kit for the momentous week.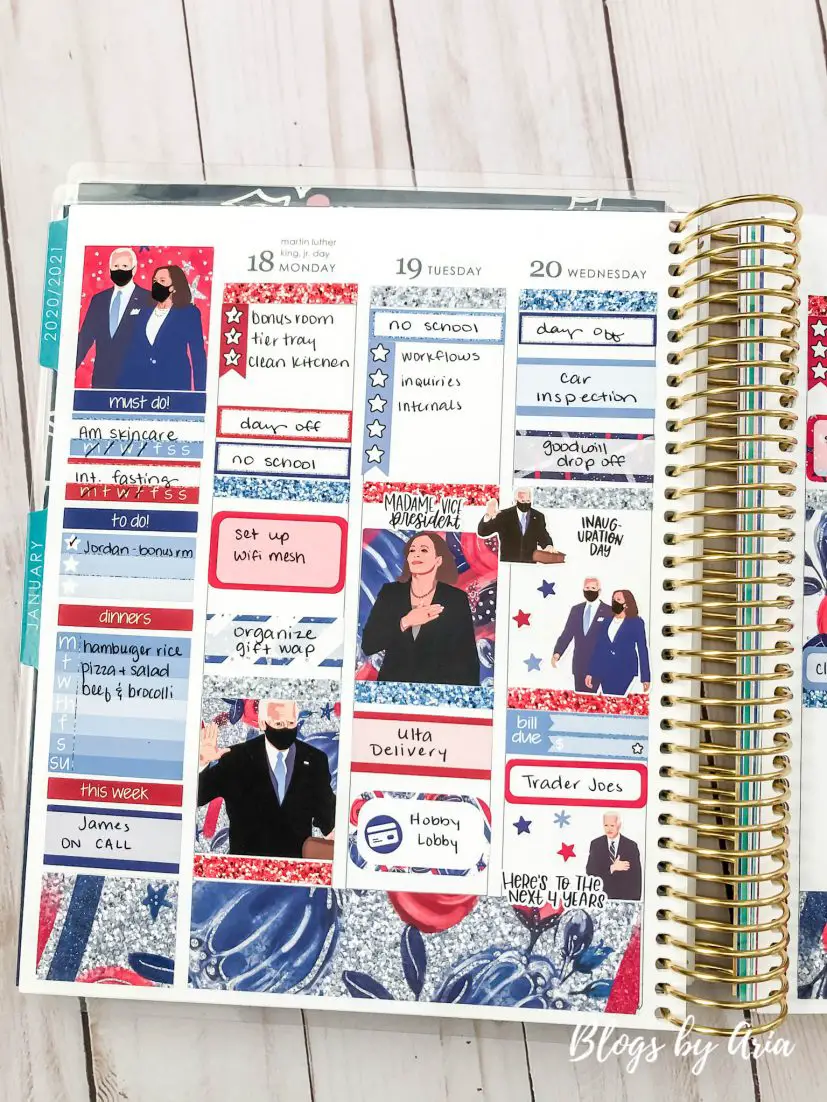 It felt so good to plan again!  Very quickly I was reminded why I love to plan and how cathartic it is for me.  I plan as I go, so the full week hasn't been completed.  But I just feel better when I take the time out to plan.
A GOOD READ
One of my Christmas gifts from my husband is the new Pioneer Woman book Frontier Follies.  It's such a fun read!  She walks us through different stories of her life as a wife and mom living out in the middle of nowhere.  If you like her show and blog then you'll love this book!
There are so many times where I've laughed so hard!  Literally busting out laughing and it's just such a good book.  Highly recommend you give it a good read.
FASHION FINDS
At the beginning of quarantine every store it seemed was offering the best deals.  And I took advantage of them.  One of my favorite places to shop is Loft.  I love how it has a sophisticated and feminine vibe.  They're perfect for shopping for clothes that fit in my business dress code.
Back when we all thought we'd return to the office in a few weeks, I got a lot of cute office looks for Spring.  Old Navy was also having crazy good deals.  I like them for some things, like some of their jeans and I love their Pixie pants.  Especially when I buy them online because they don't typically carry the full length in stores.  I'm not a fan of ankle length.
Anyway, I'm good to go on Spring clothes if we ever do return to the office.  (not that I'm in a rush)
Around the New Year, I received a too good to pass up offer from Loft.  It was 72% off for 72 hours!  Here's a few of the items that I picked up.
puff sleeve top · ponte leggings · mock neck top · striped shoulder button sweater · puff sleeve sweatshirt · striped cowl neck pocket sweater
As much as I love Loft, I don't love shopping them without a sale.  Lately I've been trying to get into a routine of getting dressed in the morning.  I'm working from home but I find that I just feel more put together when I take the time to do my morning skincare routine and put on real clothes.
When it comes to Loft clothes, I will say most items fit true to size.  I always check the reviews to see if something is more cropped than it appears or if I need to size up or down.  Everything I've shown fits true to size except the puff sleeve sweatshirt.  I would suggest sizing up on that.  Also note that the sleeves don't come down to the wrist if that's an issue for you.  I'm real particular about sleeve lengths!
SHOP MY LOFT LOVES
BRIDGERTON
Okay, of course I love Bridgerton!! Have you seen it?  I have a whole texting group of friends and we're all obsessed!!  I've already watched it twice.  I knew I would love it from the moment I saw the trailer.  And I was right!
If you know me, you know I like a good period piece.  It's filled with drama, fashion, gorgeous eye candy…hello Duke of Hastings!  I don't want to spoil it if you haven't yet seen it.  But I am so happy that there should be 8 seasons of the show!
NEUTRAL DECOR FINDS FOR SPRING
Shortly after the holidays Target was already putting out some new items for Spring.  I wasn't really in the headspace to take on Spring.  And I'm still not fully, but recently I was in Target and picked up one item.  This very simple hydrangea flower arrangement.  It caught my eye the first time I saw it and I didn't want to let it slip away.
Since then, I've been looking at greenery and pillows.  I'm always a sucker for new pillows.
My coffee table is pretty bare and I've been trying to think of how I want to style it, so I've been looking at table decor too.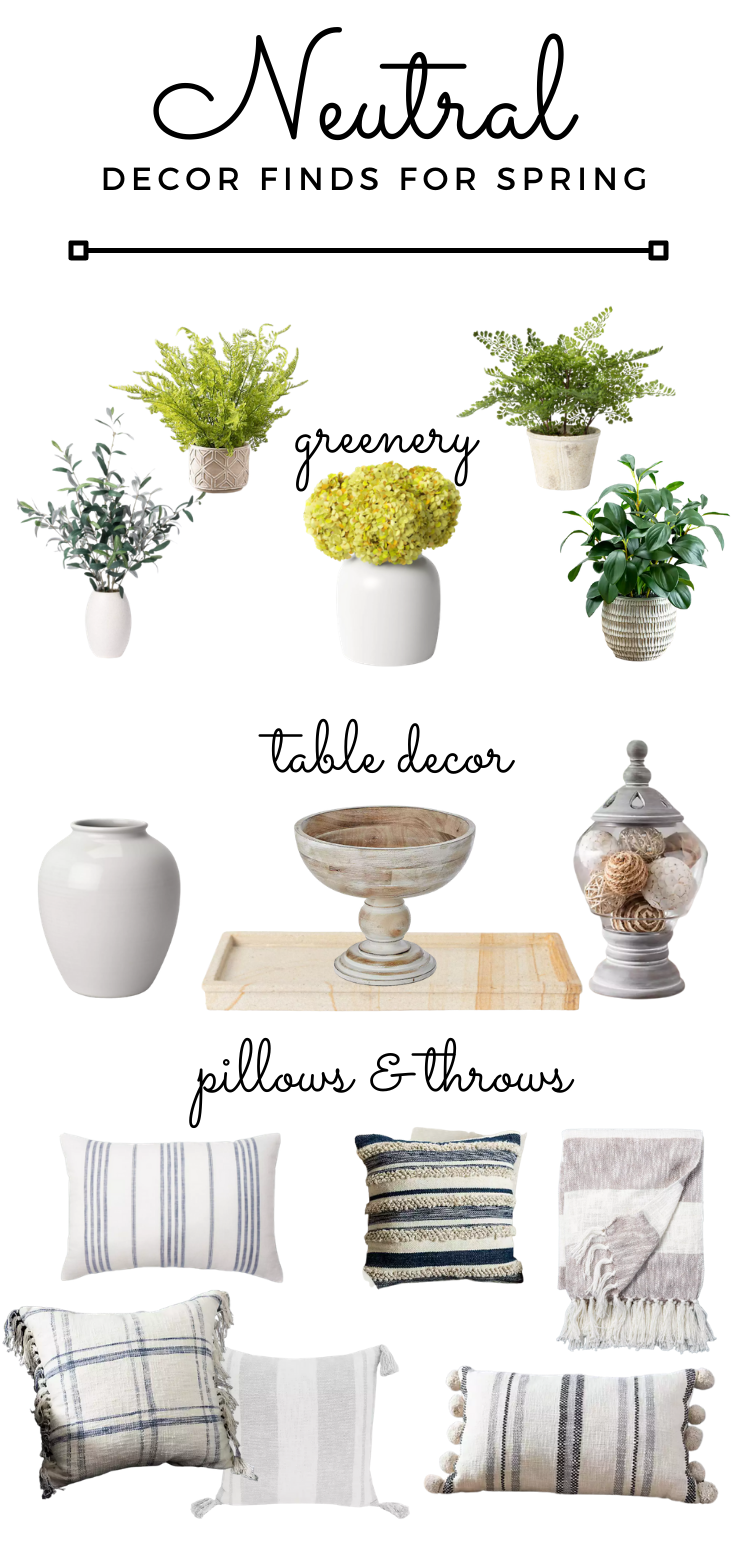 GREENERY
TABLE DECOR
PILLOWS AND THROWS
Well it's been a good week my friend!  After the crazy few weeks we've had to start off the year I'd say it was a welcome reprieve.  Until next time!  Enjoy your weekend 🙂