Welcome to another edition of Friday Five, where I share the top five things that have captured my heart and made my week extra special.  This just happens to be going up on a Saturday, because you know life, but better late than never right?  That's my new motto for this season 😉
I'm thrilled to share my five favorite things from this past week that have truly warmed my heart. From sentimental moments to creative autumnal inspirations, let's dive into the highlights that have made my week extraordinary.
*this post includes affiliate links for your shopping convenience, you can read more about affiliate links by reading my Disclosure*
A BITTERSWEET MILESTONE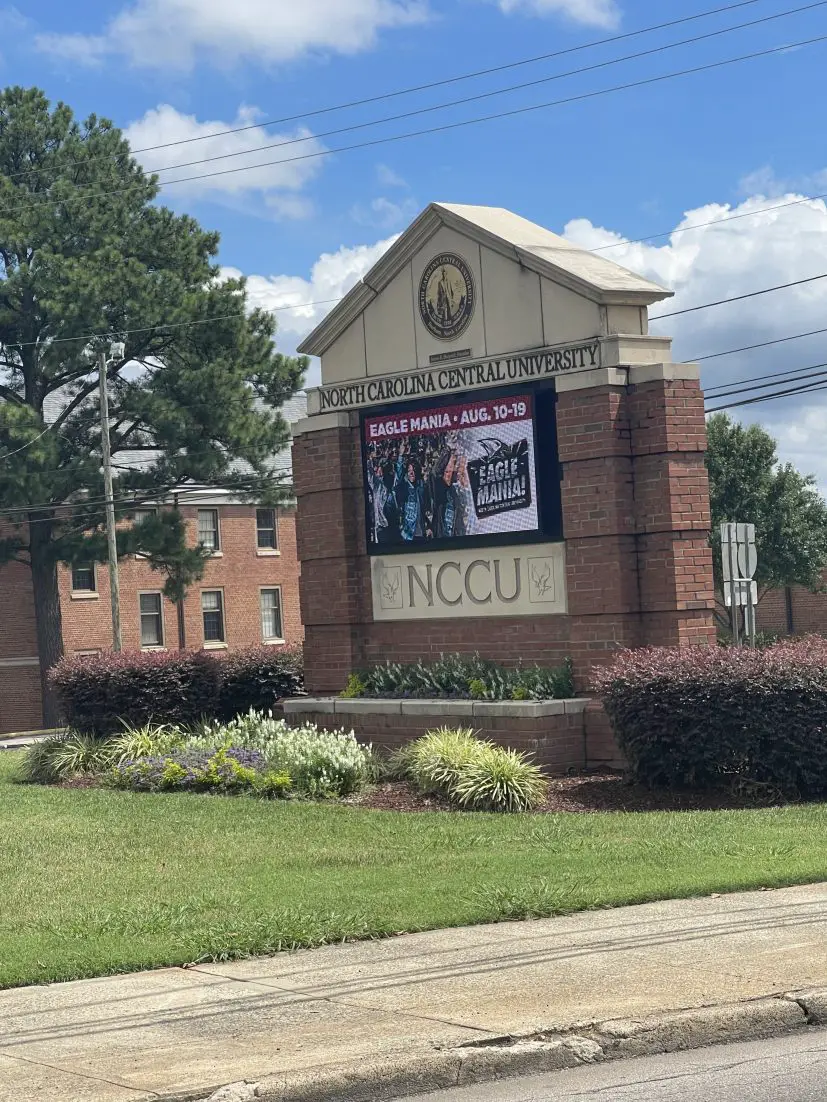 Last week we moved our daughter into her dorm room at college.  It's hard to believe it's been a week already but I'm also so glad we're past move in day.  The anxiety leading up to it and the day of were a lot to take on.  But after shedding a couple of tears, I slept so hard last weekend.  It's like my body said okay, she's settled now we can calm down.
We were able to get her settled in but didn't get her fully decorated.  So I definitely want to get better pictures of her dorm room and hopefully I can share them with you.
Now that we've gotten all of the dorm prep out of the way, literally it was taking up a lot of space, I'm so excited to start decorating for fall!
FALL WORKWEAR OUTFIT IDEA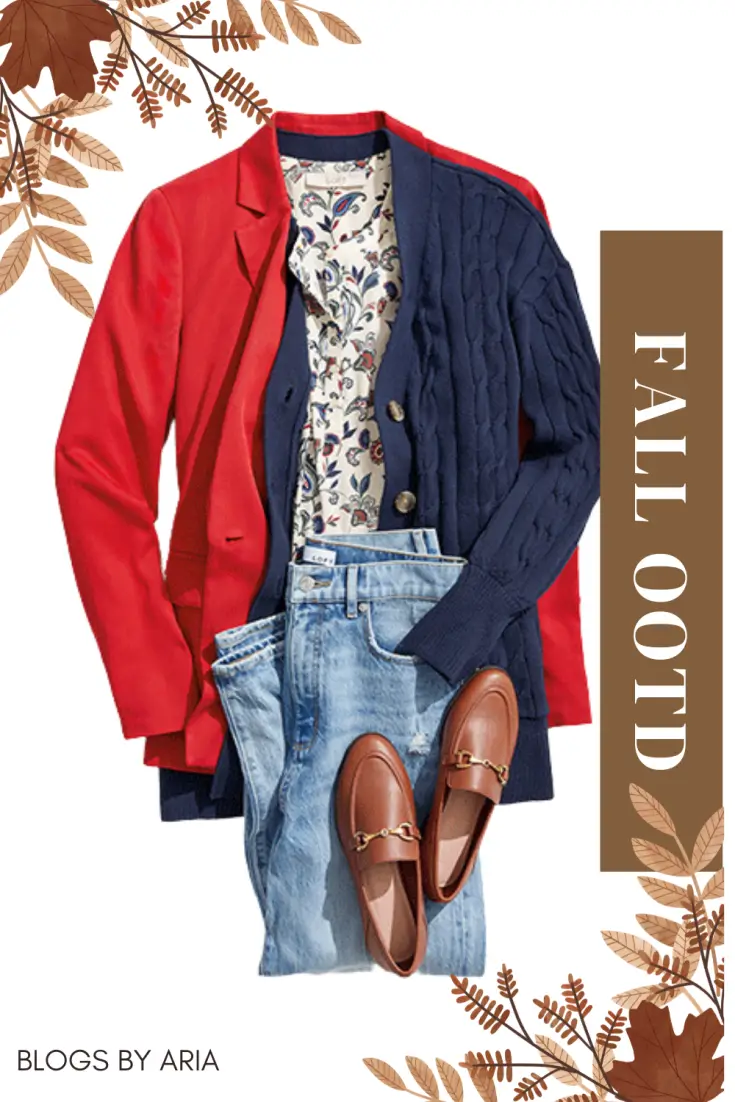 emory long modern blazer • cable pocket v-neck cardigan • paisley henley shell • high rise straight jeans • horsebit loafers
I found this fall outfit idea that's perfect for a day in the office (or classroom).  You can swap out the jeans for slacks, like my favorite Pixie Pants.
A tailored blazer in a rich autumn hue, layered over a cozy sweater. Paired with straight leg jeans and loafers, it's a powerful ensemble that effortlessly merges professionalism with the cozy vibes of the season. Who says you can't conquer the world while embracing fall fashion?
THE LOOK FOR LESS – HALLOWEEN PUMPKIN
Kirkland's LED pumpkin • Pottery Barn metal Jack-O-Lantern
I love a good save or splurge don't you?  If I can get the look for less that's what I'm going to do!  When I was recently in Kirkland's I spotted this beautiful black metal jack-o-lantern and it looked familiar.  That's when I realized it was very similar to the Pottery Barn version.
If decorating for Halloween is on your agenda this year you'll want to scoop these bad boys up quickly!  They'll definitely sell out!
HARVEST INSPIRED KITCHEN CENTERPIECE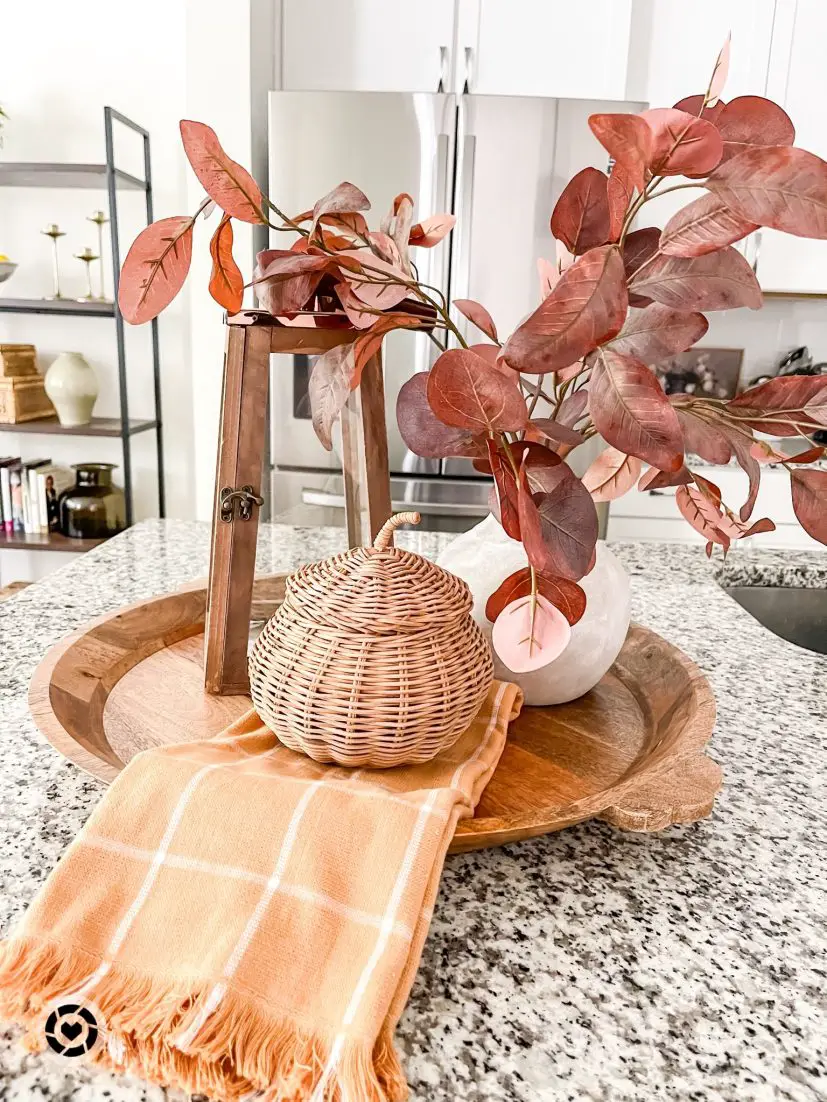 wood tray • fall eucalyptus arrangement
I've always wanted a kitchen island to decorate and I'm having a hard time figuring out the perfect way to do so.  I've been sharing a lot of my versions on my socials and this is one of them.
My woven pumpkin basket was super popular last year but is no longer available.  Some people are saying they've found something similar at Home Goods.
PRETTY IN PINK FALL DECOR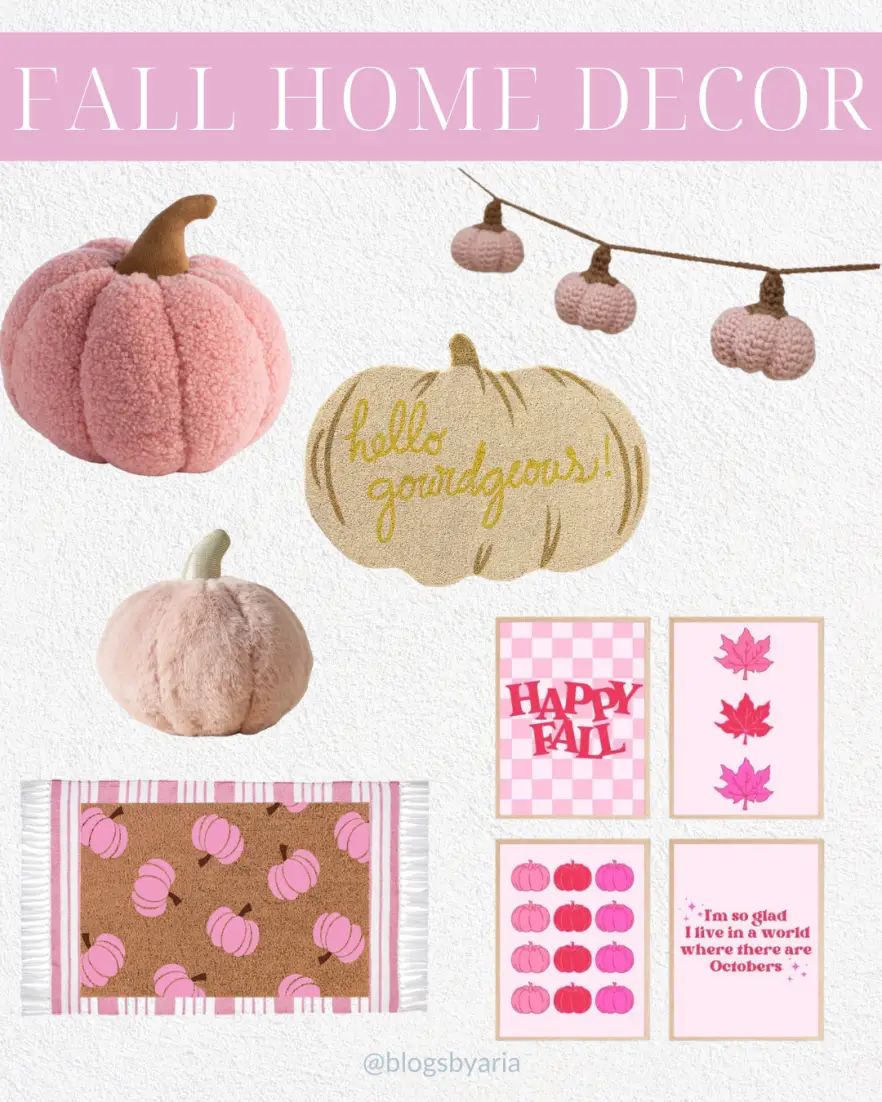 pink sherpa pumpkin pillow • oh my gourd doormat • pink pumpkin garland • pumpkin plush • pink pumpkin doormat • retro fall print bundle
Fall decorating doesn't have to be limited to browns and oranges.  I found some pretty pink and feminine fall decor finds that are just the cutest!
This year you can infuse your living space with blush pink pumpkins, rose-gold accents, and soft floral arrangements. The result is an unexpectedly elegant and feminine take on the classic fall aesthetic!
And there you have it—my Friday five favorite highlights from this remarkable week that's been a blend of emotions, creativity, and seasonal delights. As we welcome the fall season with open arms (some of us anyway), I hope these moments and ideas inspire you to embrace the beauty that each week brings. Until next time, stay inspired and enjoy the beautiful week ahead!
If you'd like to get even more home decor, fashion finds, sales and all things random be sure to follow me here: