I've already got Christmas on the brain.  I'm not here to try to justify myself with you.  But if you're like me then you're probably starting to think about Christmas decorating too.  And that's why we get each other 🙂  Whether you're starting to think about holiday decorating or not, I'm sharing some of my Christmas decor favorites that are in stock.
These are items I've used in the past that you just might want to get your hands on sooner rather than later.  Because later they won't be available.
Last year I made a Christmas decor plan which really helped me narrow my focus on what I wanted to add into my holiday decor.  This year I will do the same but I haven't come that far yet.  When I do, I'll be sure to share it with you.
What I have been thinking about is how I want to decorate.  As in where is the tree going to go?  How can I use garland without a fireplace?  How do I want to decorate the kitchen?
Before I get too far ahead of myself, let's talk about what I've seen come back in stock this holiday season.
*this post includes affiliate links for your shopping convenience, you can read more about affiliate links by reading my Disclosure*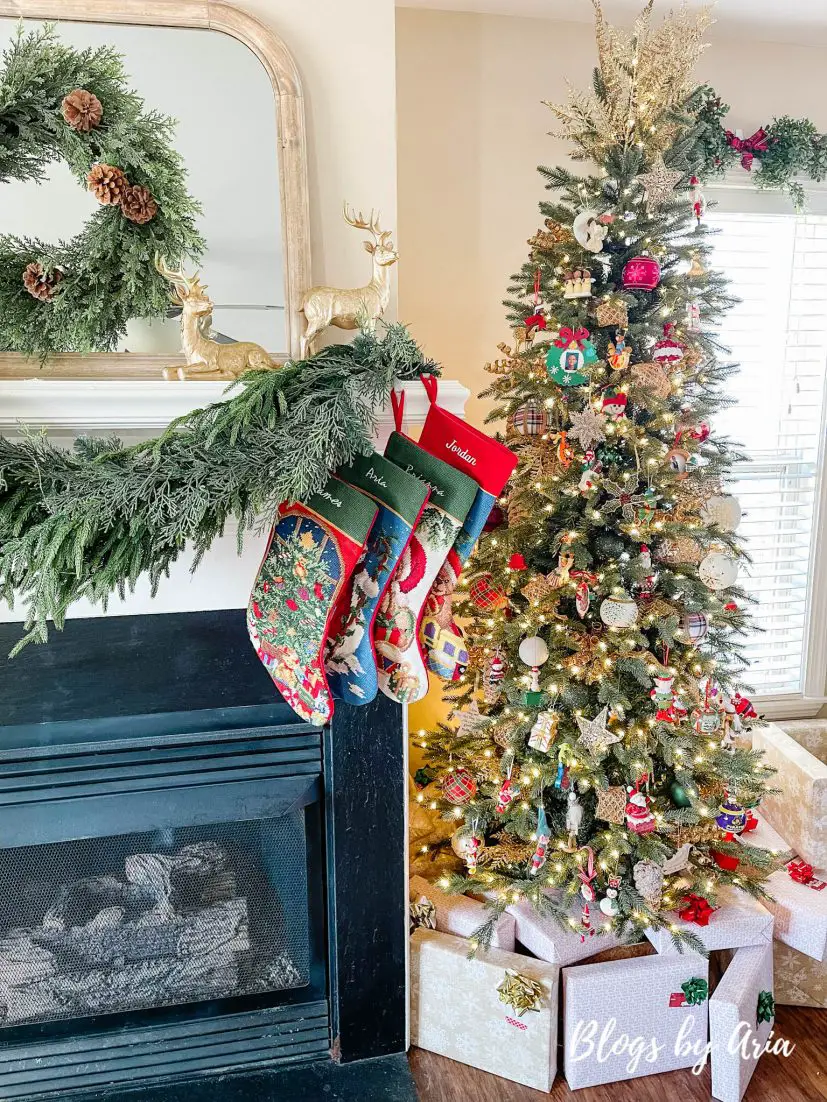 norfolk pine garland • jackson noble slim Christmas tree
The very popular norfolk pine garland will sell out as it does every year.  It comes in and out of stock and it's best to get it now and not stress about it.
Now I'll keep it real with you…Kirkland's is the best retailer to buy it from.  They often have coupons and sales.  Even without them, they're less expensive than Afloral.  Same product, lower price.  You're welcome.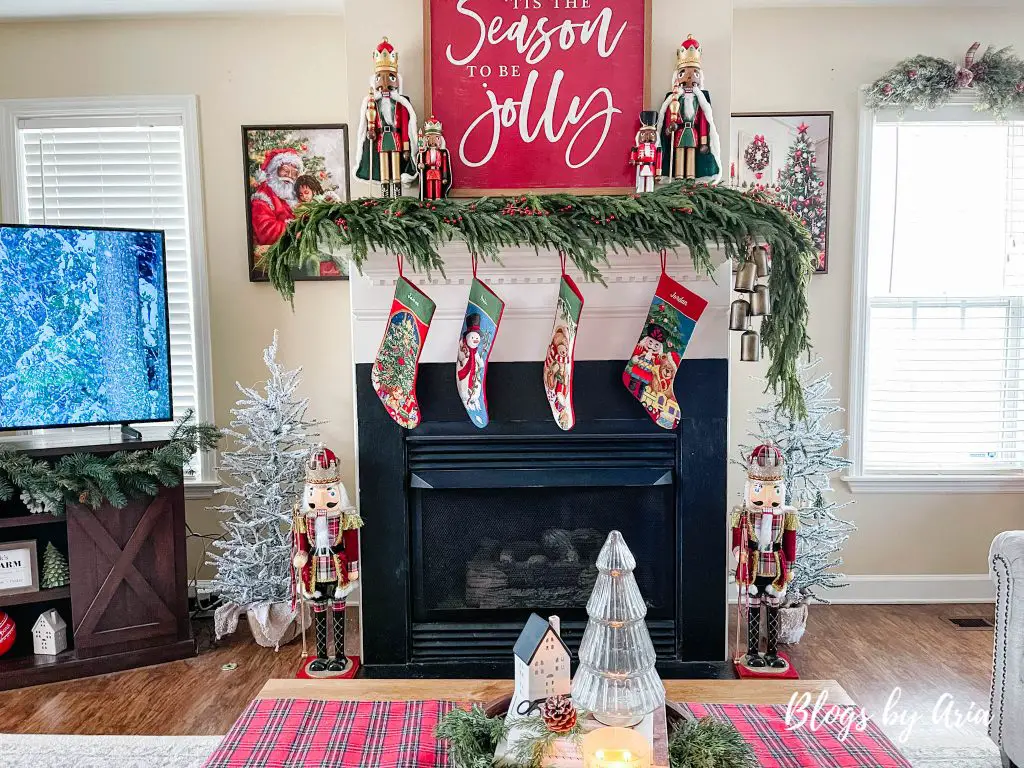 Here's another look at the beautiful norfolk garland.
My Christmas tree is also available this year and oddly enough, is currently at a lower price than I paid.  Go figure.
This wreath is an affordable Target find and is back again this year.  I added a set of bells to it to make it a little extra special.
velvet green pillow • stewart plaid pillow
My favorite holiday pillows are back in stock this year too.  I have the ivory Stewart plaid pillow covers but they also come in red and green.  There's also a lumbar pillow version too.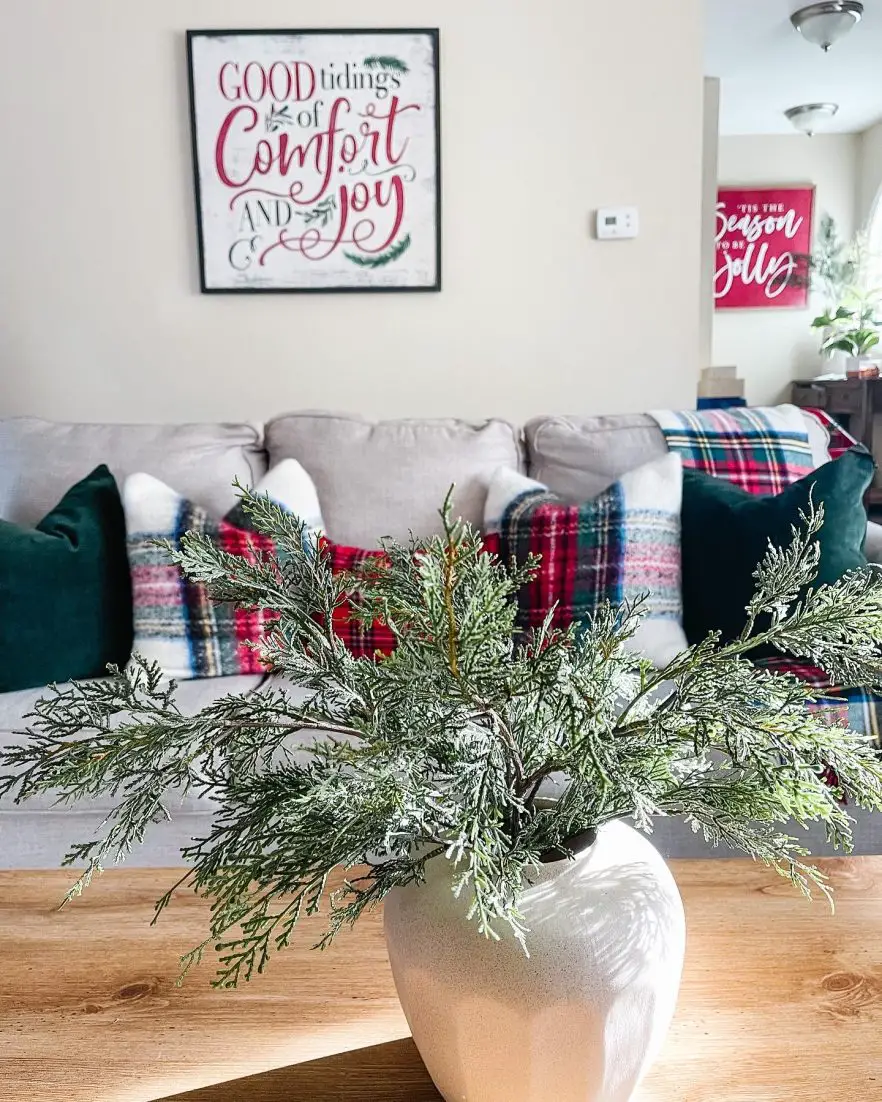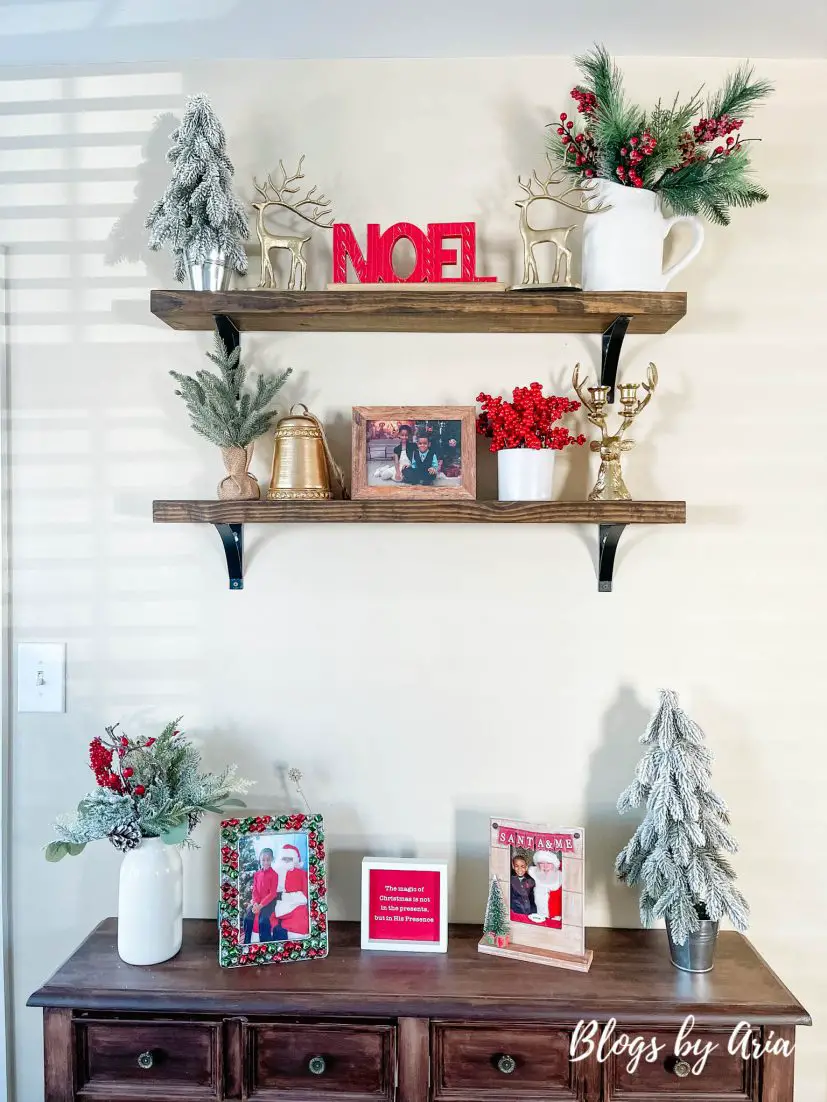 similar gold reindeer • gold bell
Sadly none of my wall decor is making a comeback from Kirkland's.  There was a part of me was hoping they'd have more options because I've wanted to switch up the signs I've already had.
That will be something I'll have to figure out.  What direction to go in.  Trust me, the wheels in my head are turning.
For now I just wanted to make sure I gave you the heads up on my Christmas decor favorites that I've seen come back.  I'm planning on sharing lots of holiday decorating posts coming up.
Last year was rough for me and I didn't get to share my Christmas content like I wanted to.  This year I'm making up for it by ensuring I'm sharing all of the fun holiday finds I can! Get excited!!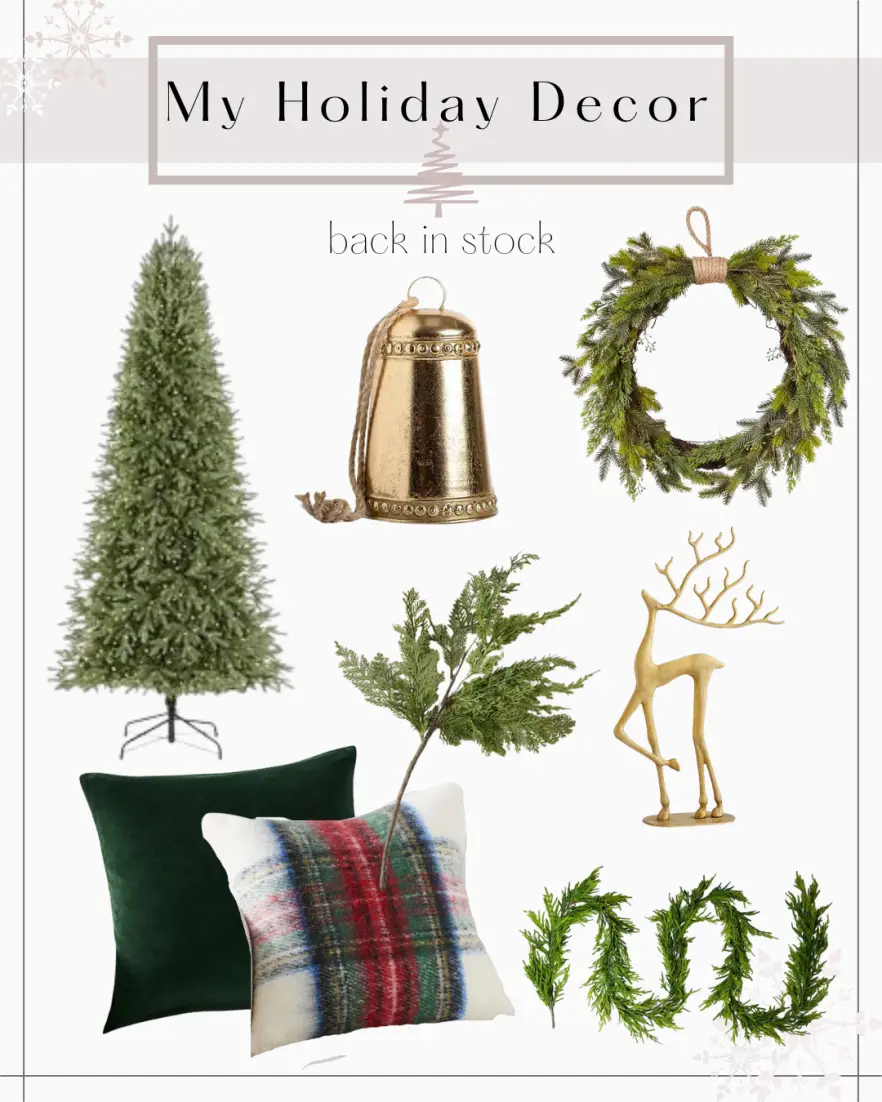 If you'd like to get even more home decor, fashion finds, sales and all things random be sure to follow me here: