What do I hear almost ALL of the time when talking to someone about coupons???  The same excuse people give for just about anything else:  I don't have time.

Excuse me??  You don't have time to save money??  That's nonsense!!!
It's time for a reality check.  A couponing reality check!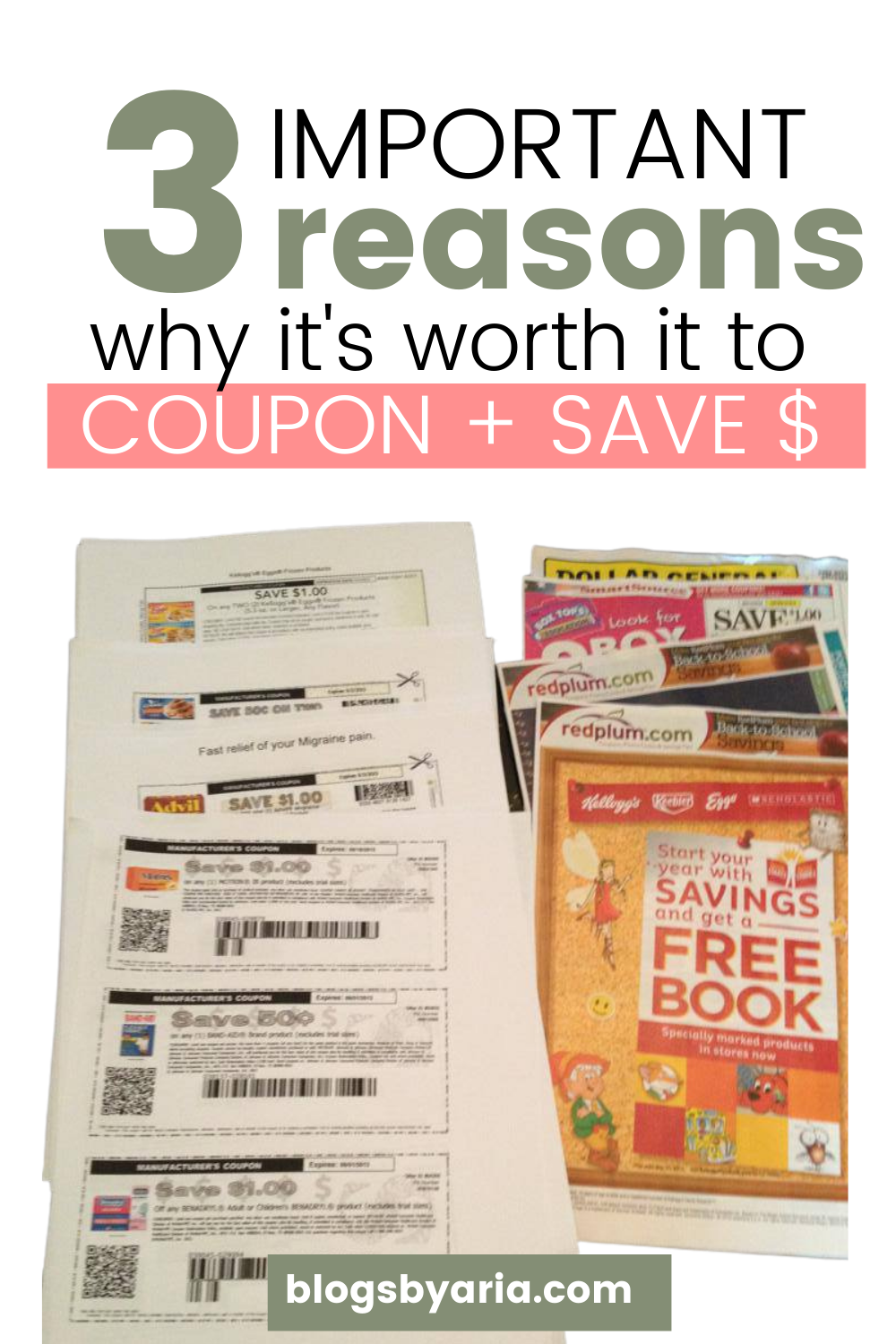 When I stop to think about it…it's not that people don't have time.  They think it takes more time than it does. Now being someone, who myself, is trying to get back on track with my couponing…I will tell you first-hand…yes it takes time.  But you can manage that based on the couponing that you're doing.

I decided to write this post (like over a month ago, it's not just my couponing I'm behind in!) after having a conversation with some friends from work.  There are other people who coupon, but  a lot of people know that I do.  
Basically, I was explaining to them, that saving money is saving money.  Period.  When you're starting out, it's not about finding every deal out there.  It's not about getting everything for free.  It's not about buying it just because you have a coupon for it.  
So I decided to do a post to overcome some of the excuses we were discussing.
Excuse 1: It's just me and my husband, or it's just me, I don't need to coupon like that. 
My response to that is ~ saving money is saving money.  You're trying to buy a house, a car, save up for vacation? Or just have more to pay down that credit card debt or student loans?  Or do you want more money to play with? More shoes, more dinners out?  Couponing is a super-easy way to help add money to your household. 

Here's the example I used, and it's completely true for me:  We all have items that we buy on a regular basis–paper towels, feminine products, diapers, laundry detergent, etc.  Well why pay full price when you run out of something?  
Why not save a few dollars and get it for really cheap and that way you can have a few more on hand for when you need it again?  I don't know about you, but for me, this was the case all the time when it comes to being a female.  It seemed as if I was never prepared and I would go out and pay more because of course, when you need something, it's hardly ever on sale.


Excuse 2:  When I use coupons, I end up buying things I don't need and spending more money. 

That's because you need to learn to coupon.  There are tons and tons of resources online, classes in your cities, books to buy all devoted to the art and science of couponing.  For the most part, it's very easy.  You just have to learn and understand the basics.  Click at the top of the page on the Coupon Time link, to get the ins and outs.
Once you  get the ins and outs, you won't use this as an excuse anymore.


Excuse 3:  I don't need to save money on groceries like that, I don't really cook like that.

That's the joy of coupons!  There's coupons for everything you need!  You shop right?  As in you shop for your clothes and household goods right?  There are coupons you can print and take with you to department stores, Target has coupons, there are coupons for shopping online, restaurant coupons…the list goes on and on.  I post sources here on my blog and on my facebook page for these coupons.

My motto is why pay retail?  Let's face it.  Times are hard, for many of us, they're only getting harder.  Any way I can save money, I'm for it.  I'm not ashamed or embarrassed to coupon.  Those coupons are just another source of currency to me.  With gas as high as it is, it's a no-brainer to me.  
But hey, I'm not trying to convince you of anything! It's your money to save or to waste.  I'm just here to give you the info to help you if needed.  And I'm not the expert!  I'm learning new things all of the time and I like to pay it forward by sharing with my readers.
Happy Saving!