If you're looking for stylish home inspiration, look no further than Aspen Pointe!  This home is full of popular, cutting edge interior design trends.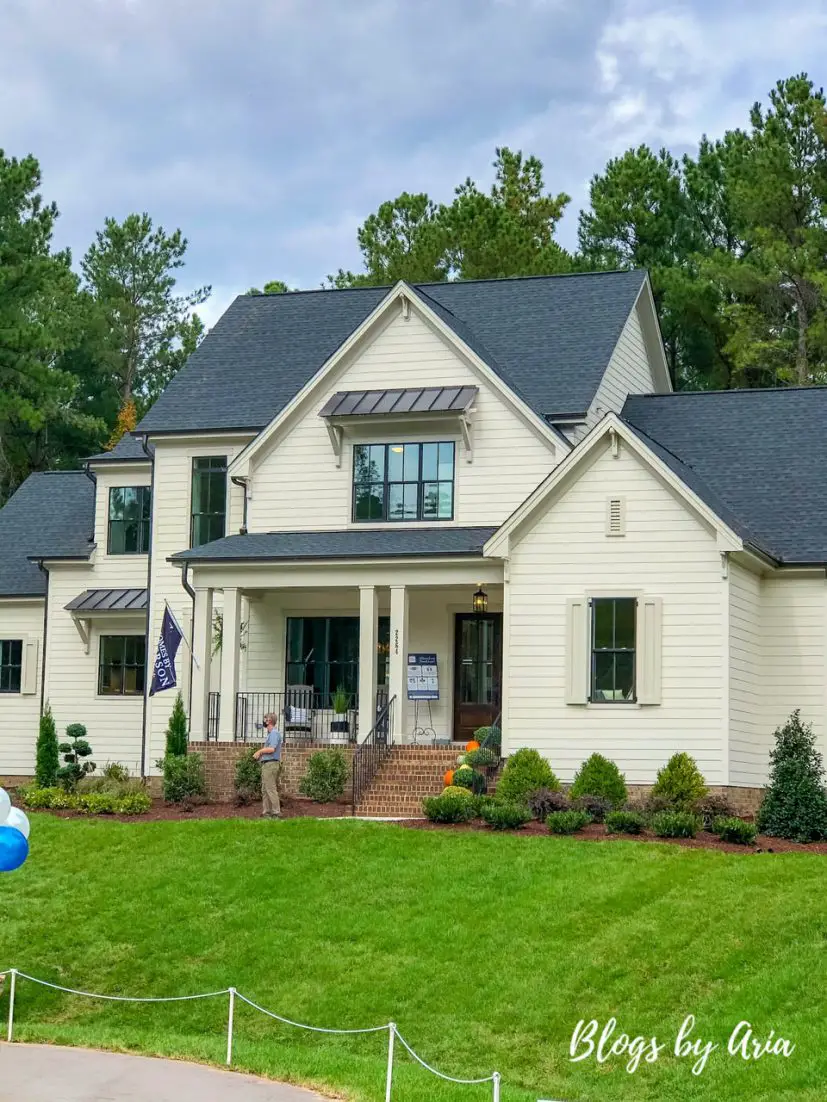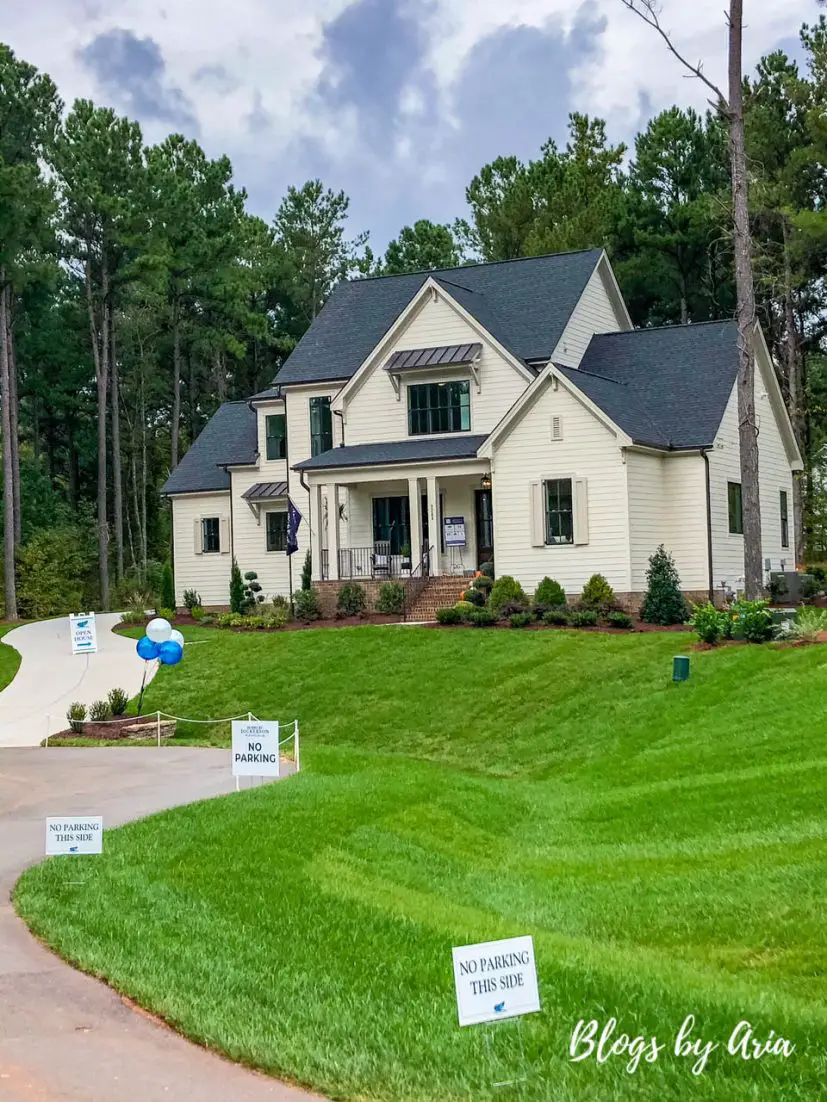 Welcome to Aspen Pointe!  This is one of my favorite homes I toured during the 2020 Parade of Homes tours.  For one, this home is built by Homes by Dickerson and I follow them on Instagram.  I love their design style!
This gorgeous home features 4 bedrooms, 4.5 bathrooms at 3,917 square feet.  Located in Raleigh, North Carolina, at the time of viewing this home was listed at $918,000.  The real estate market in the Triangle area is crazy hot and has been for awhile.  Almost every home I saw was already pending or under contract.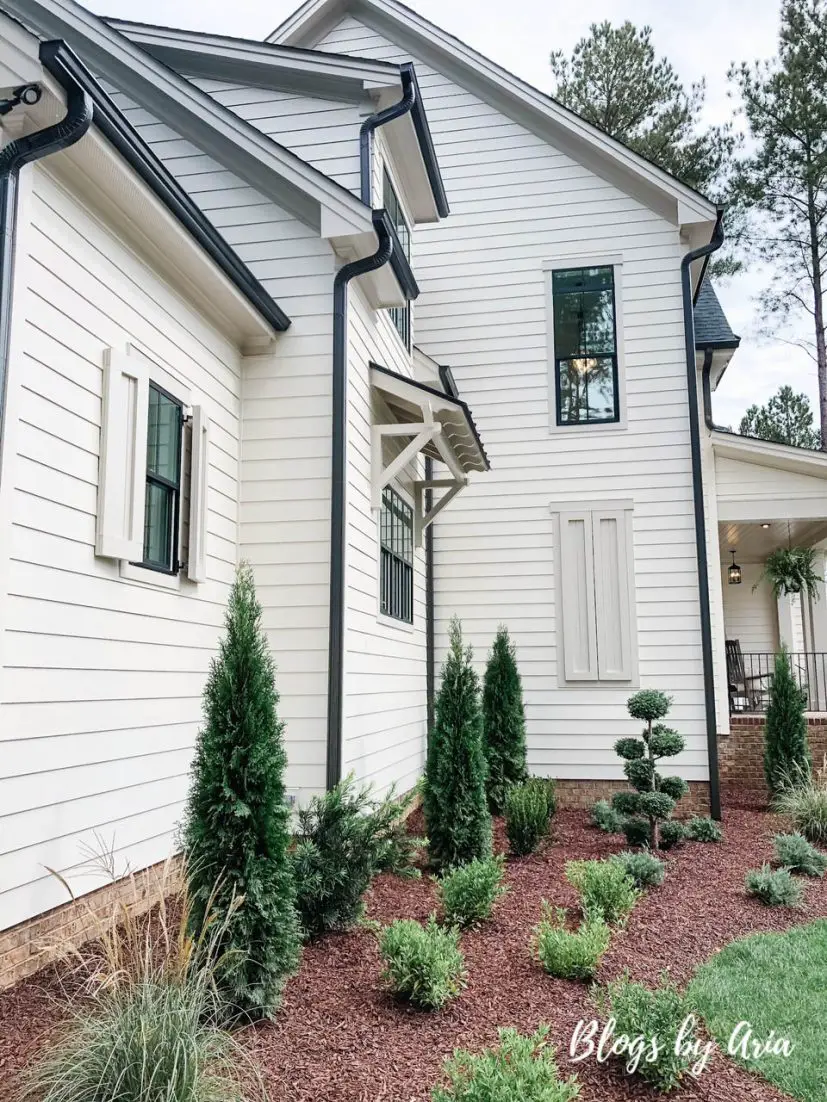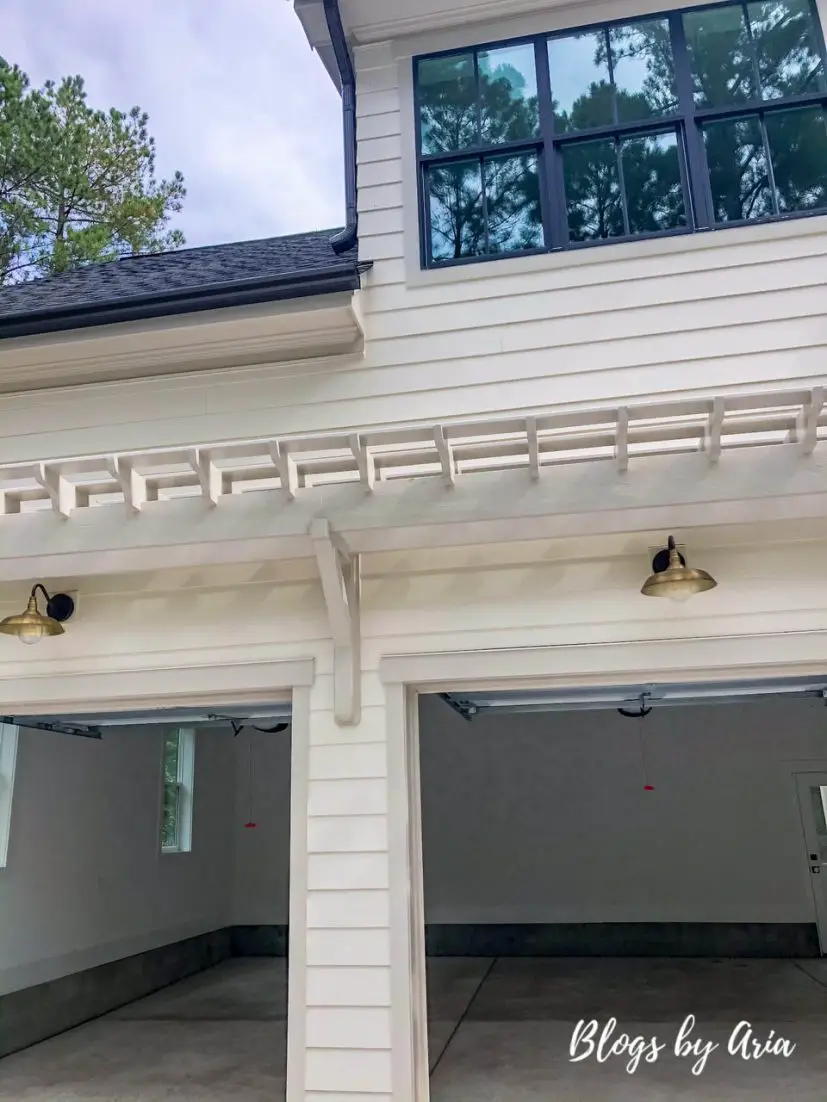 Located on a cul-de-sac, this home has nice curb appeal.  From the street this home seems pretty standard.  It doesn't have that wow over the top factor.  Which for me, I actually prefer.  But as you come closer you see how beautiful a home it really is.  And we haven't even stepped inside yet.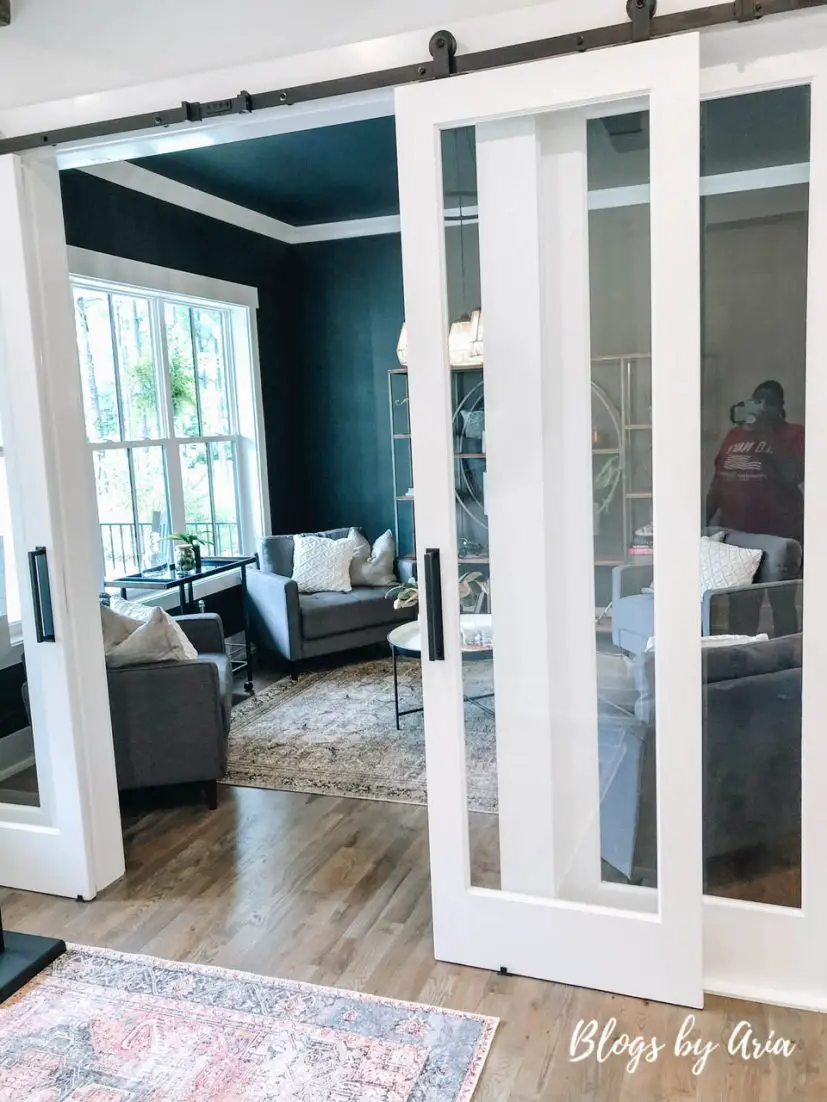 I'm sorry you can see me and my big red shirt in the reflection.  Whoops.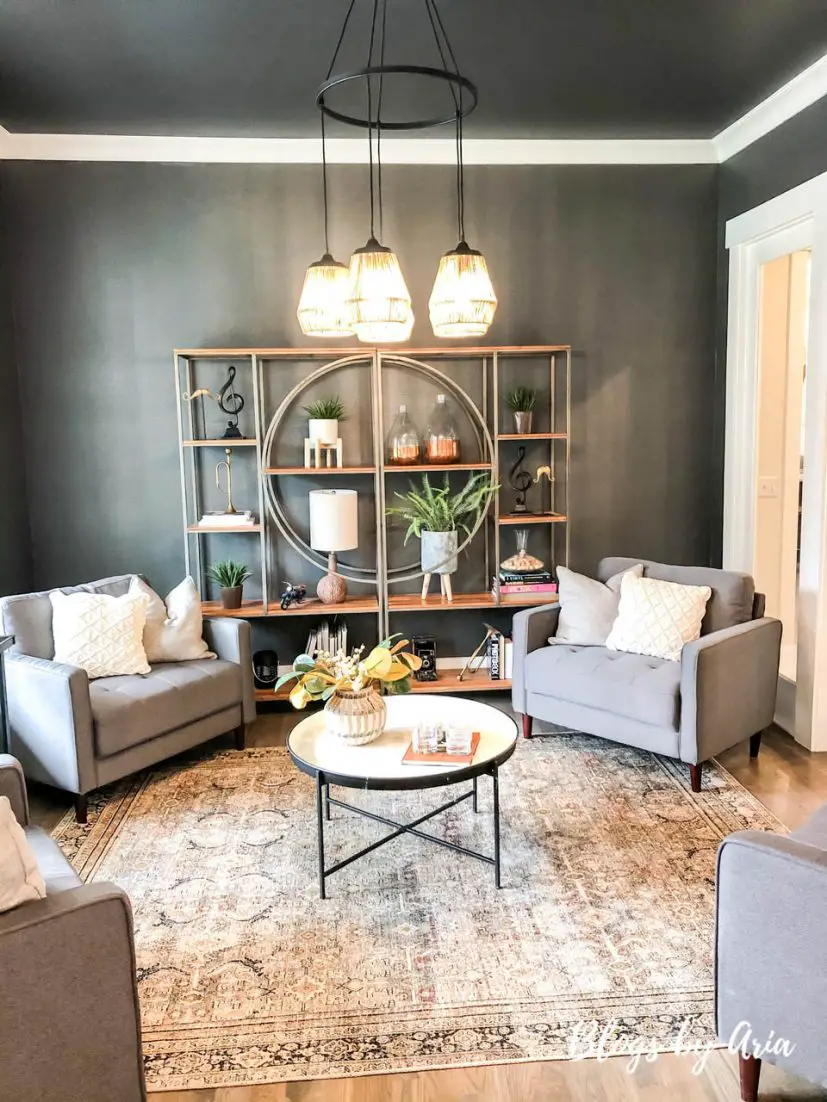 When you walk in immediately to the left is a flex space that's very unique.  They have it staged as a den style seating area.  It could also be a formal dining room or a home office.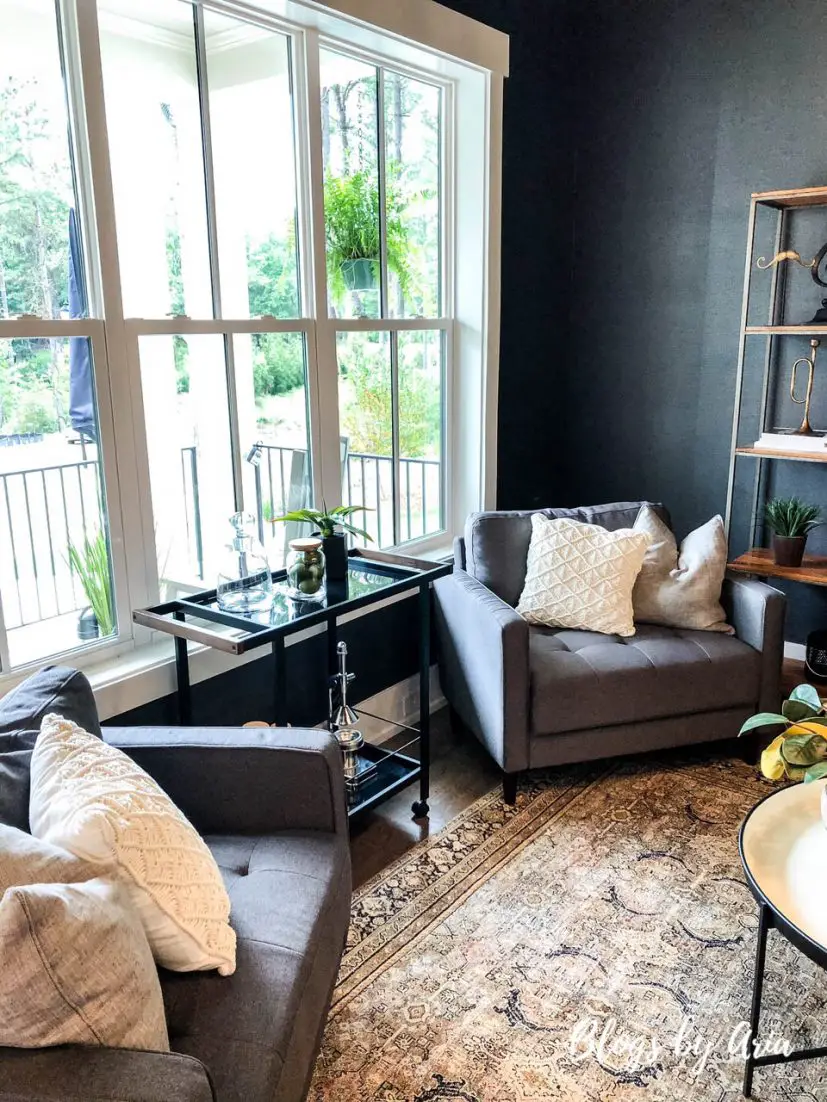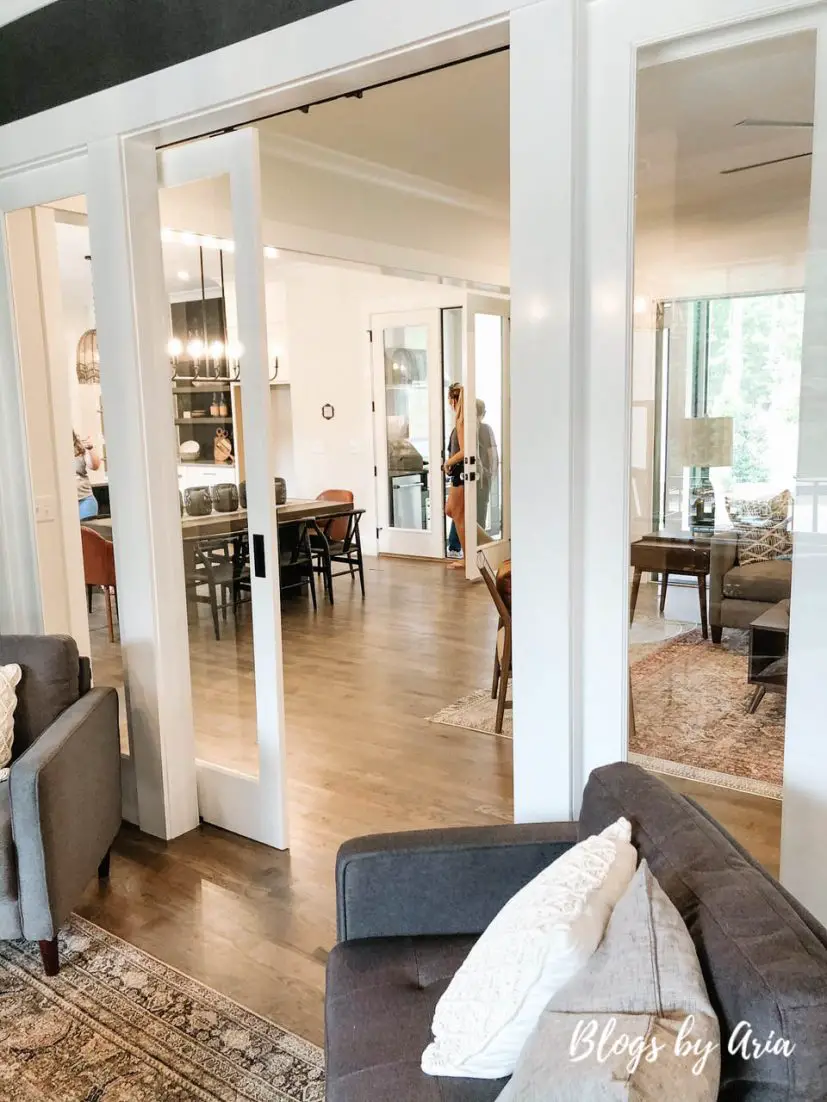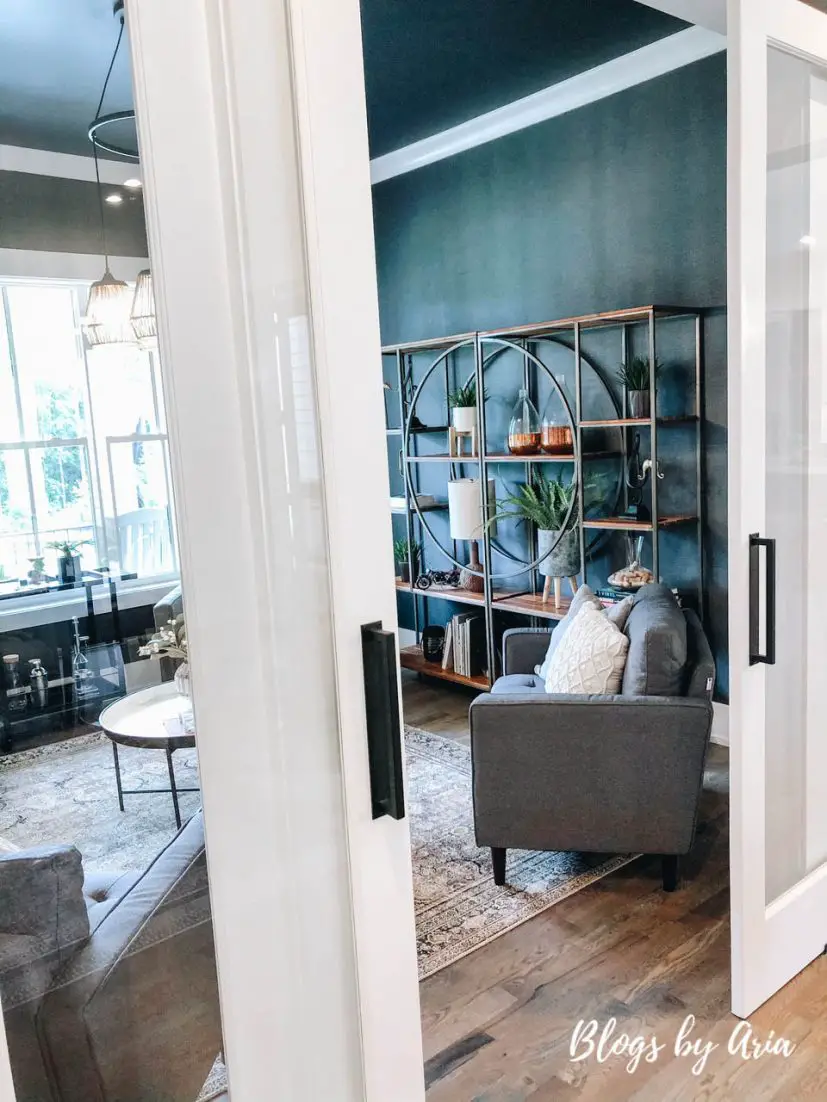 The glass sliding doors on both sides of the flex room make it perfect for entertaining to allow people to flow throughout the home.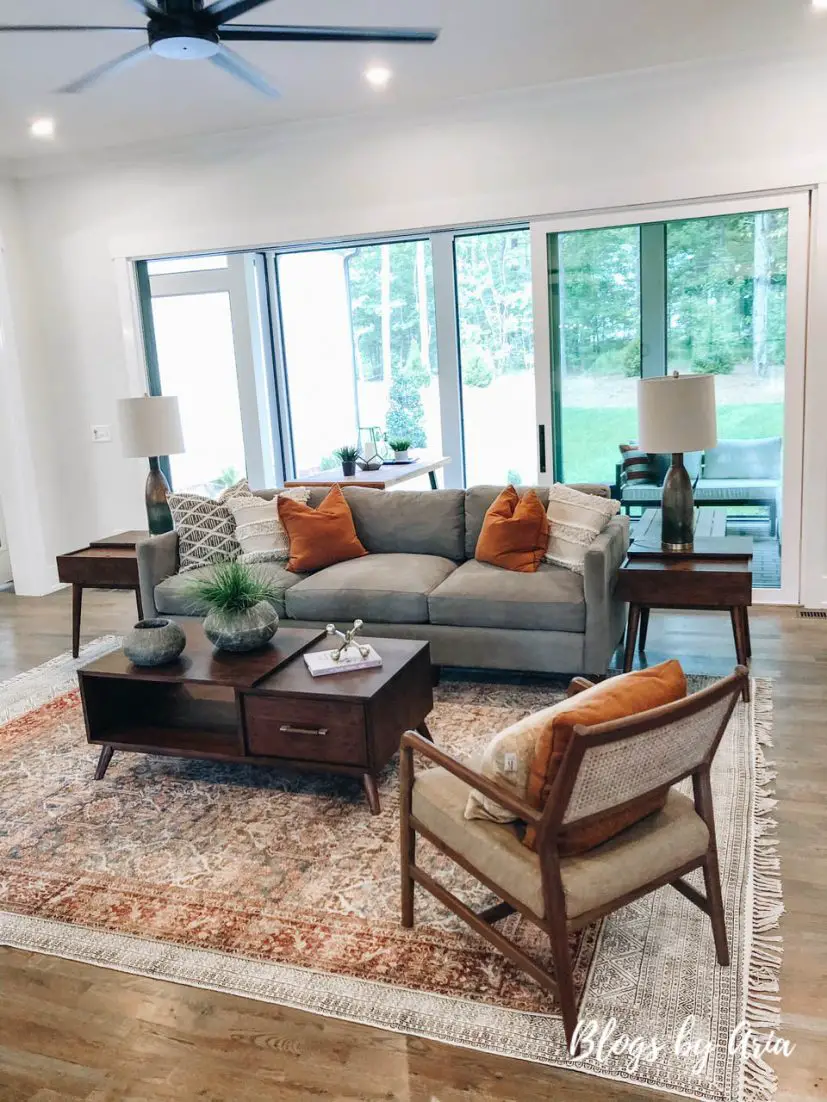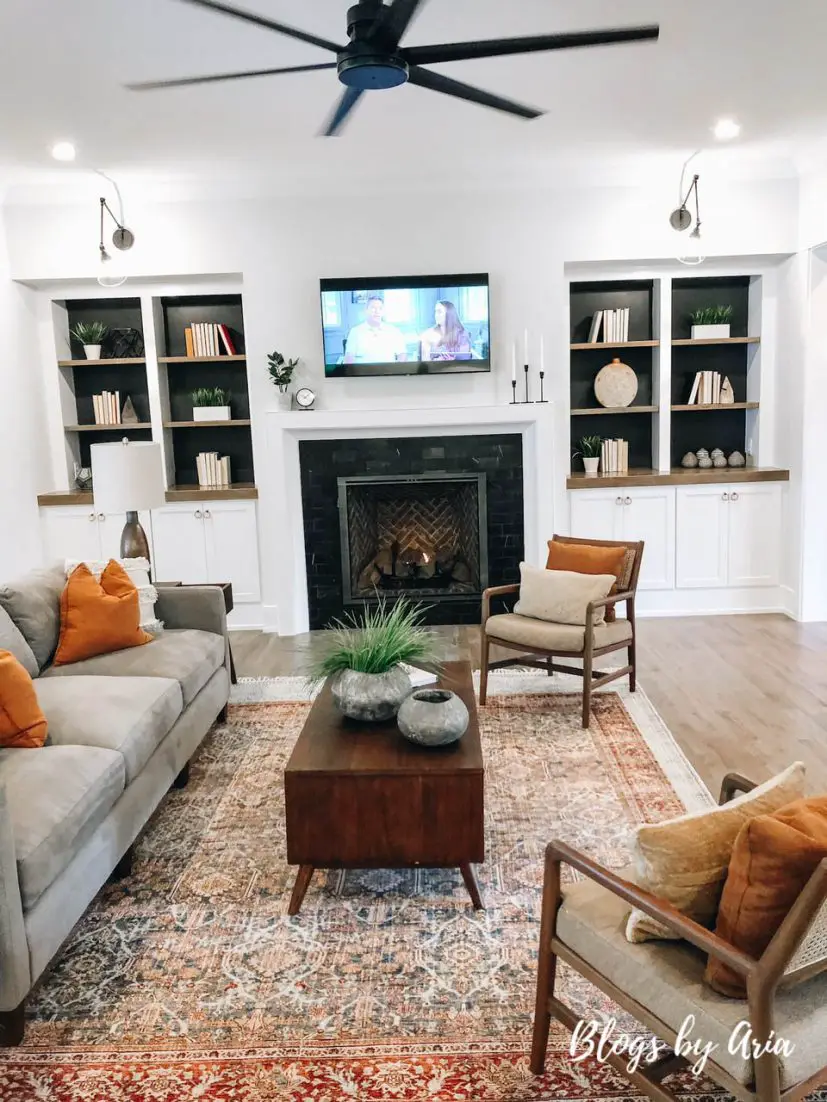 Moving into the family room the space is open and airy.  I love the built-ins with the dark wallpaper that give the space a modern edge.  You'll see that theme throughout this home.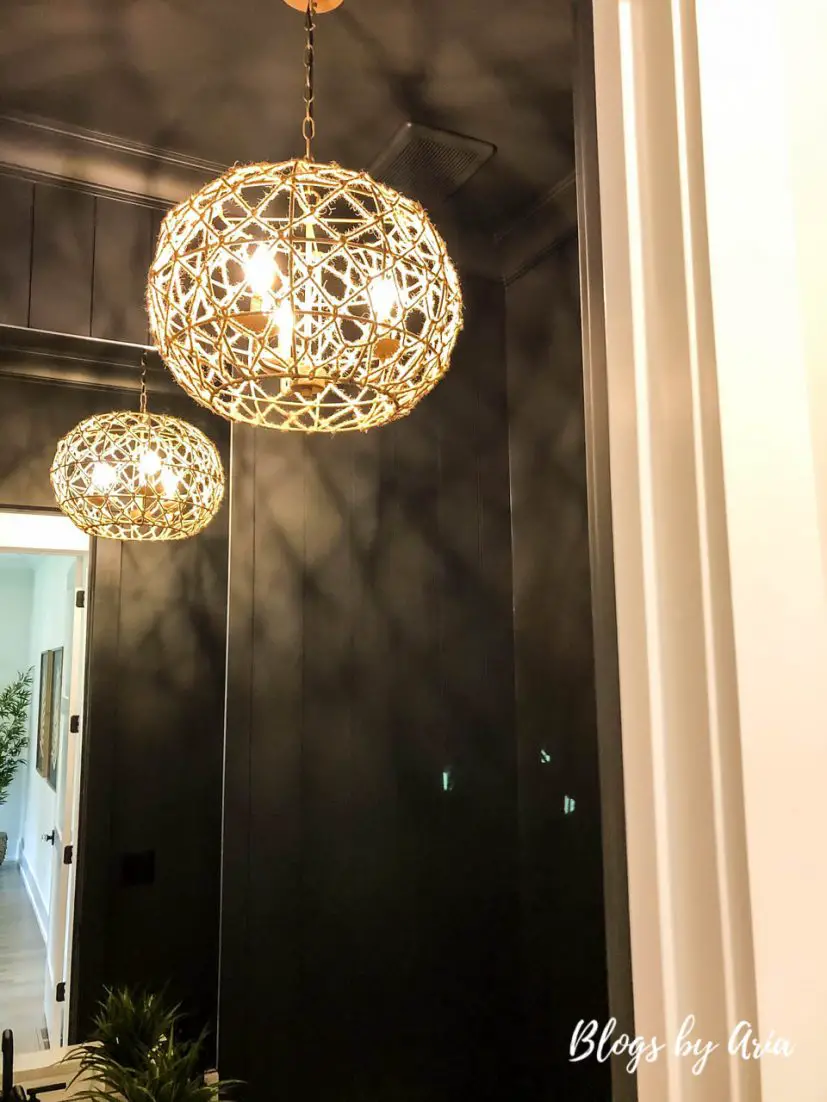 The powder room is located right off the entryway.  Featuring black vertical shiplap and awesome lighting, this is just one of the many areas of this home that is sleek and smart.
KITCHEN DESIGN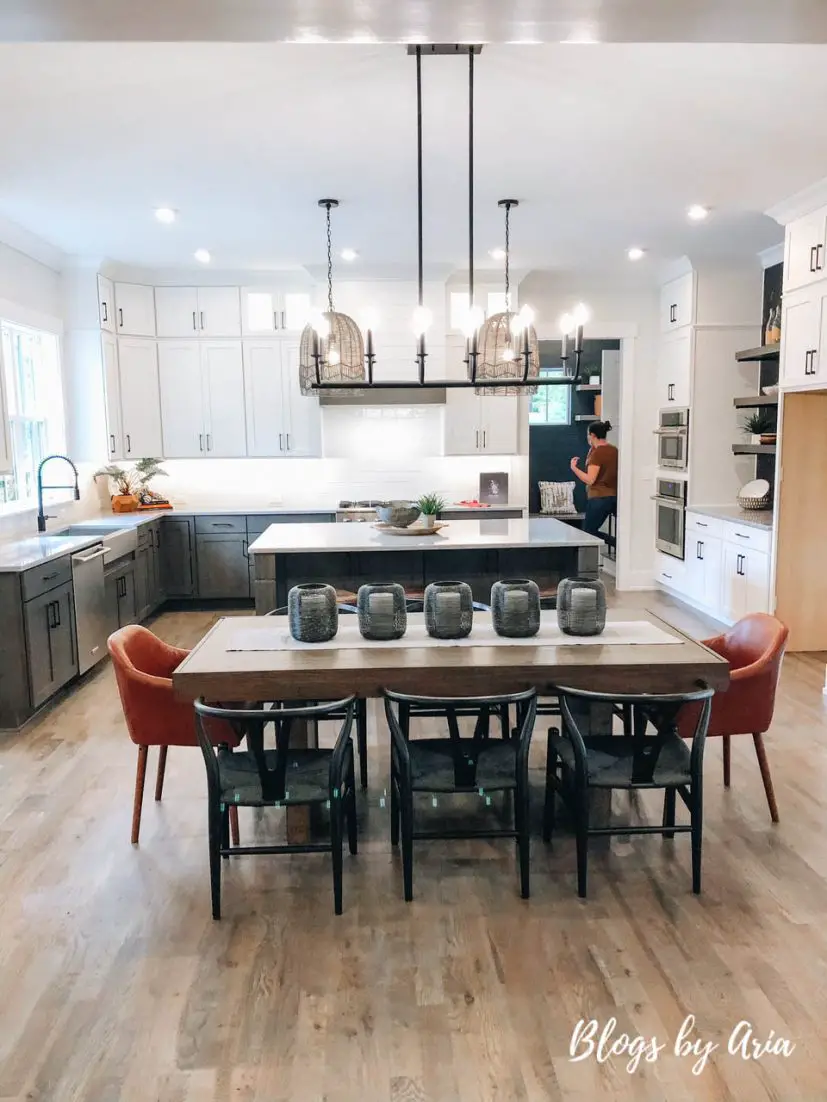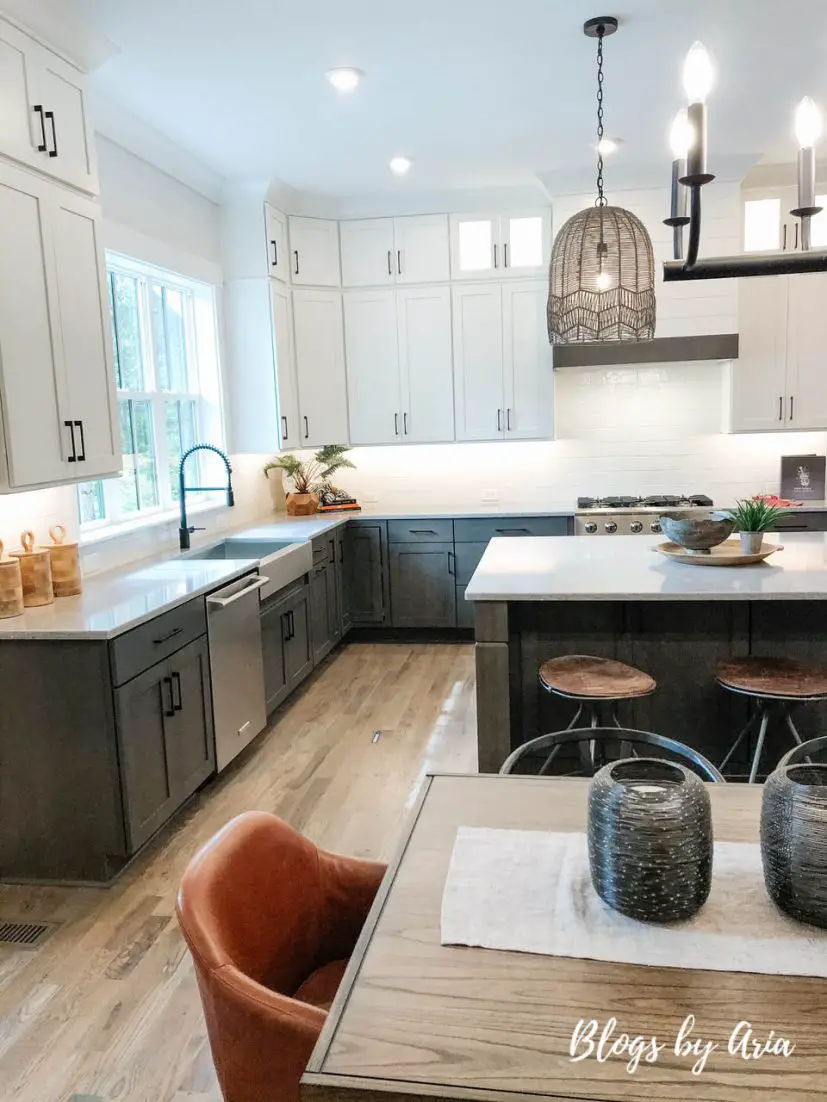 This kitchen is a showstopper!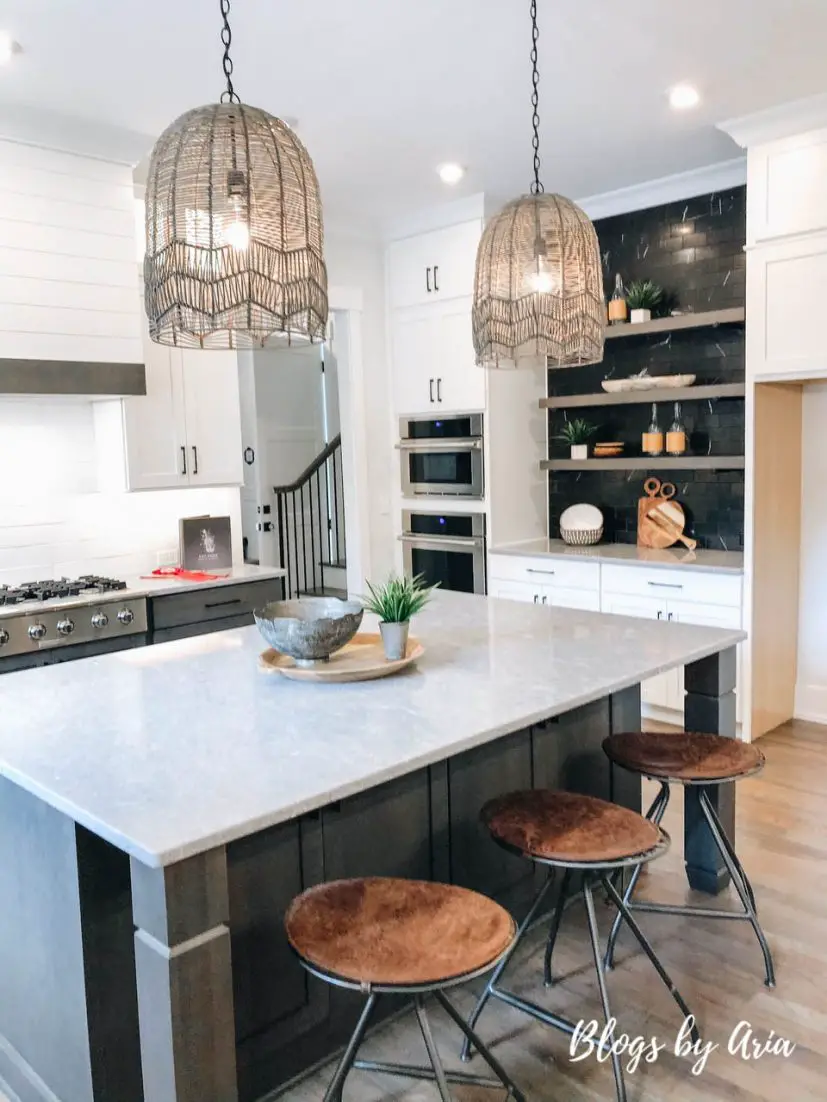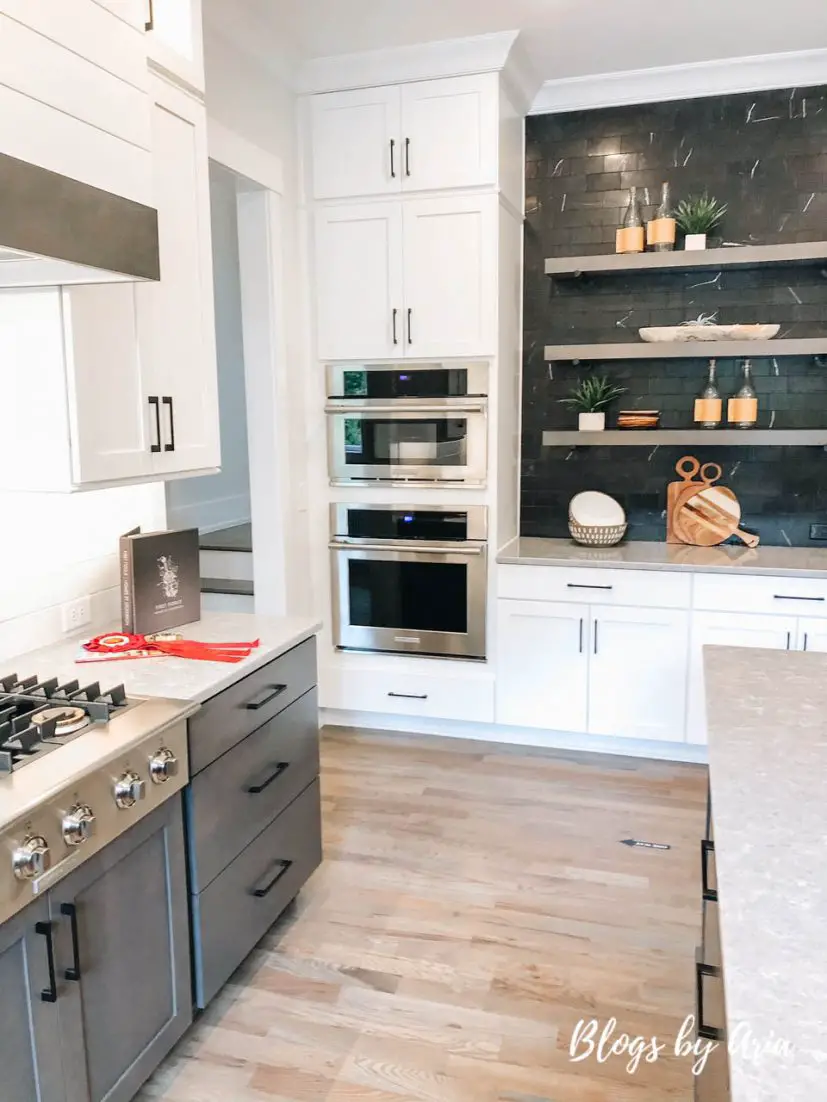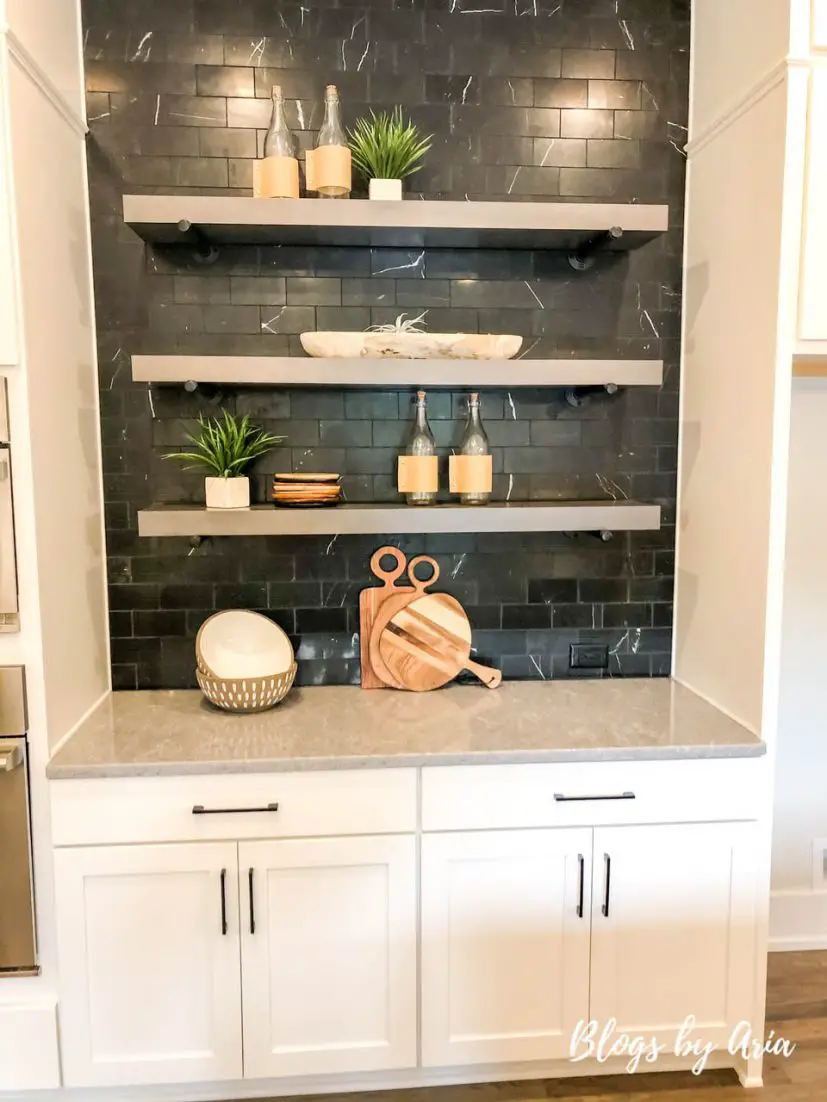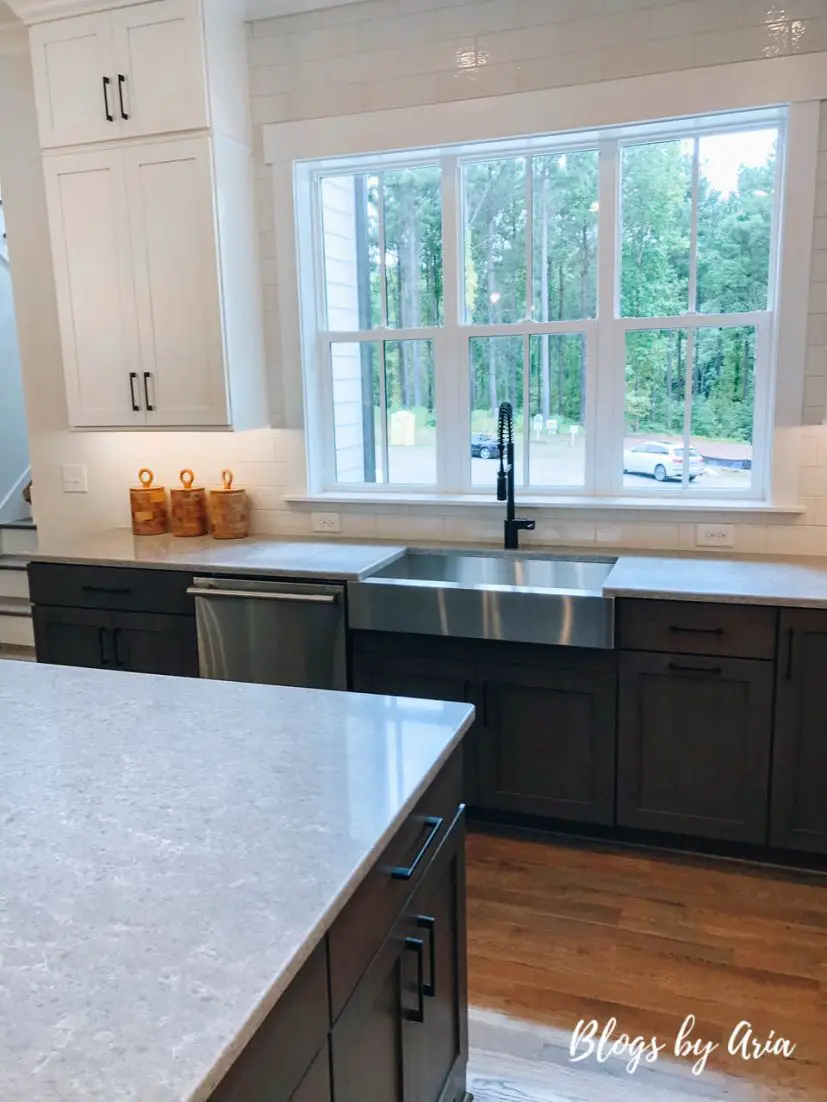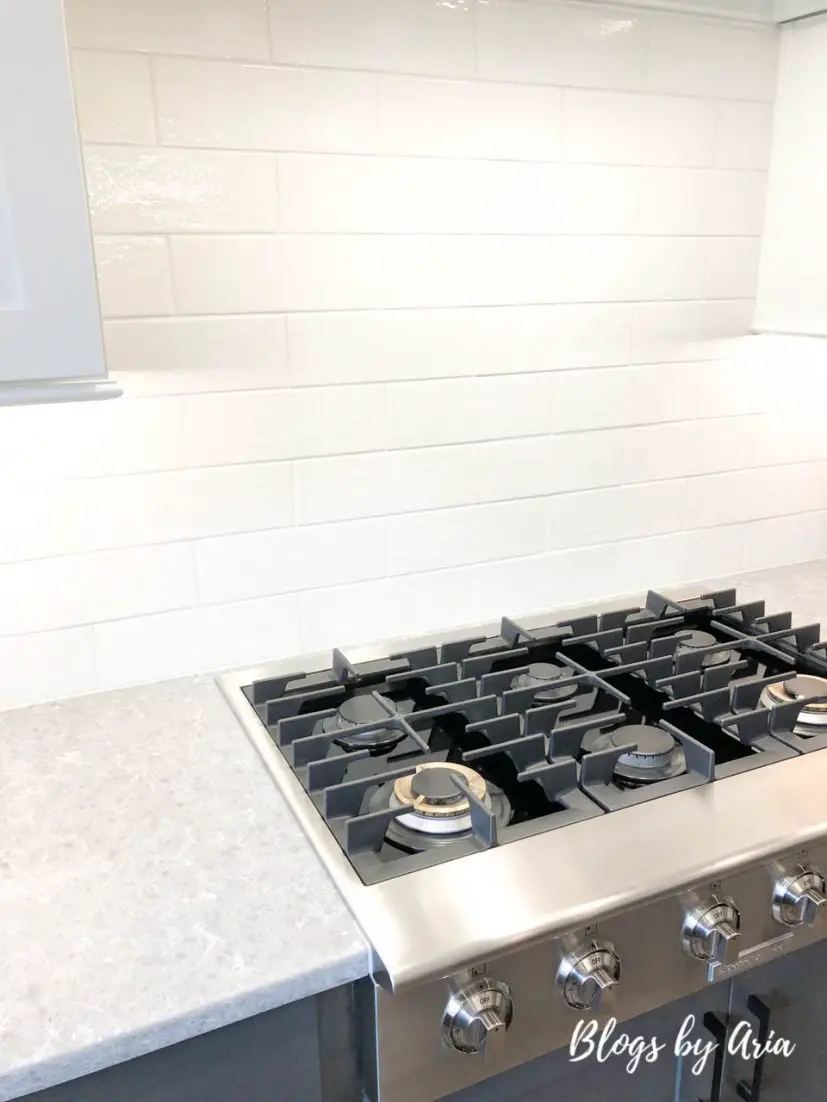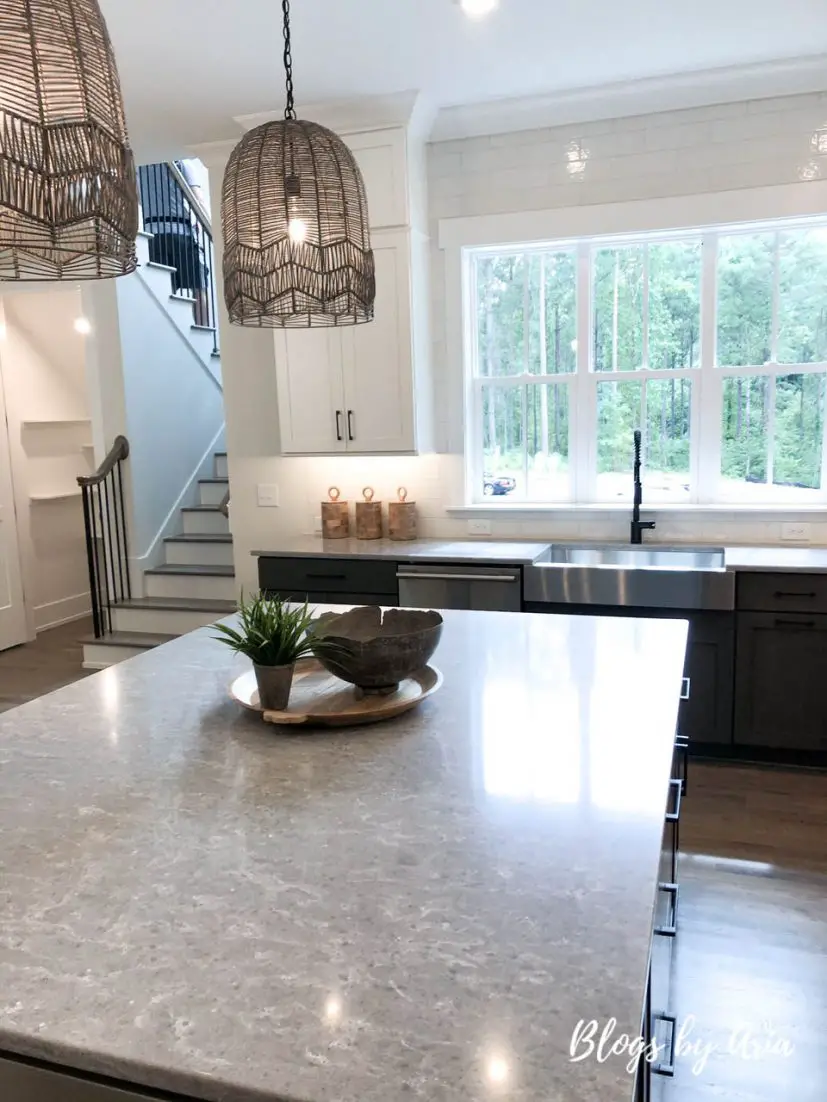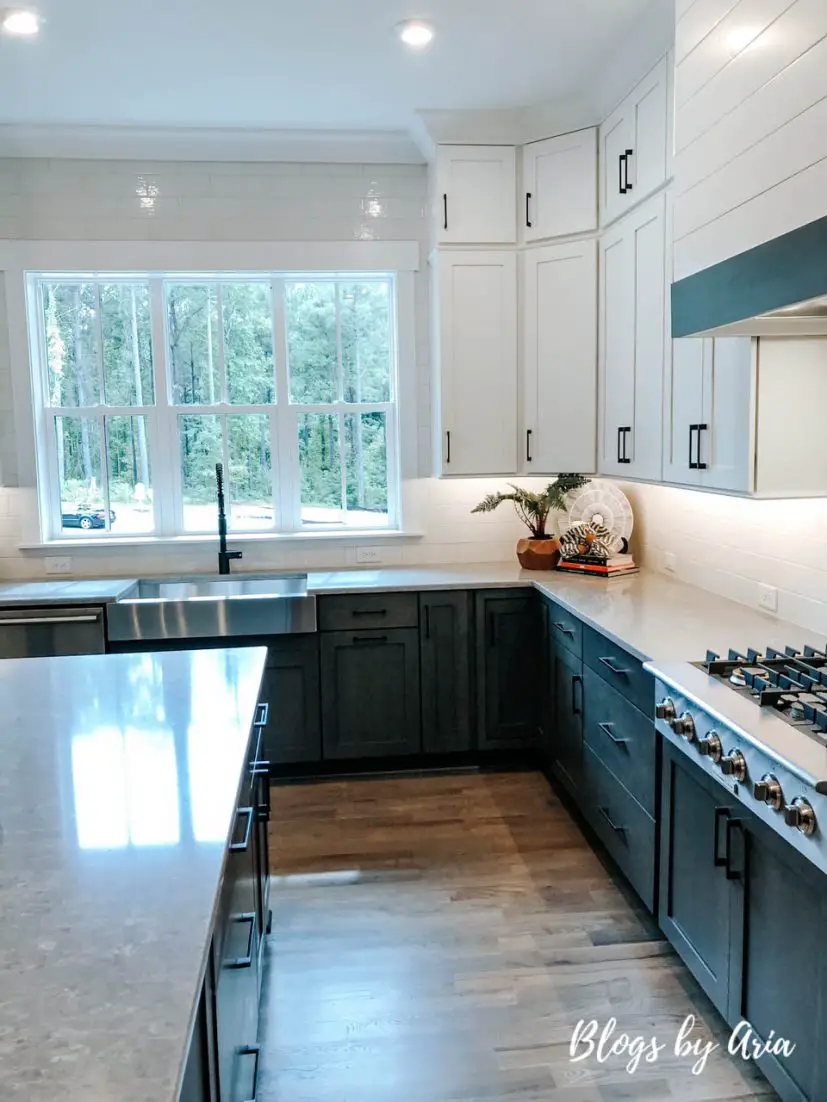 I love the shiplap detail on the range hood as well as throughout the home.  It gives the home a very modern farmhouse vibe.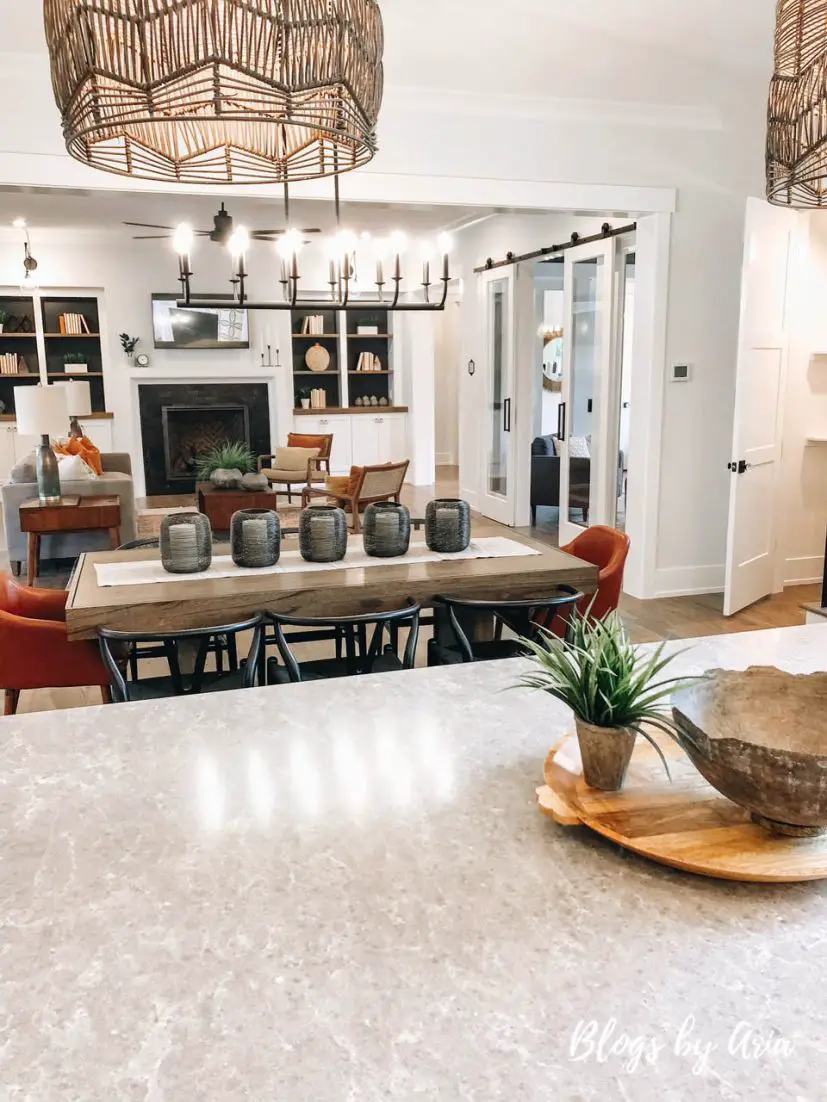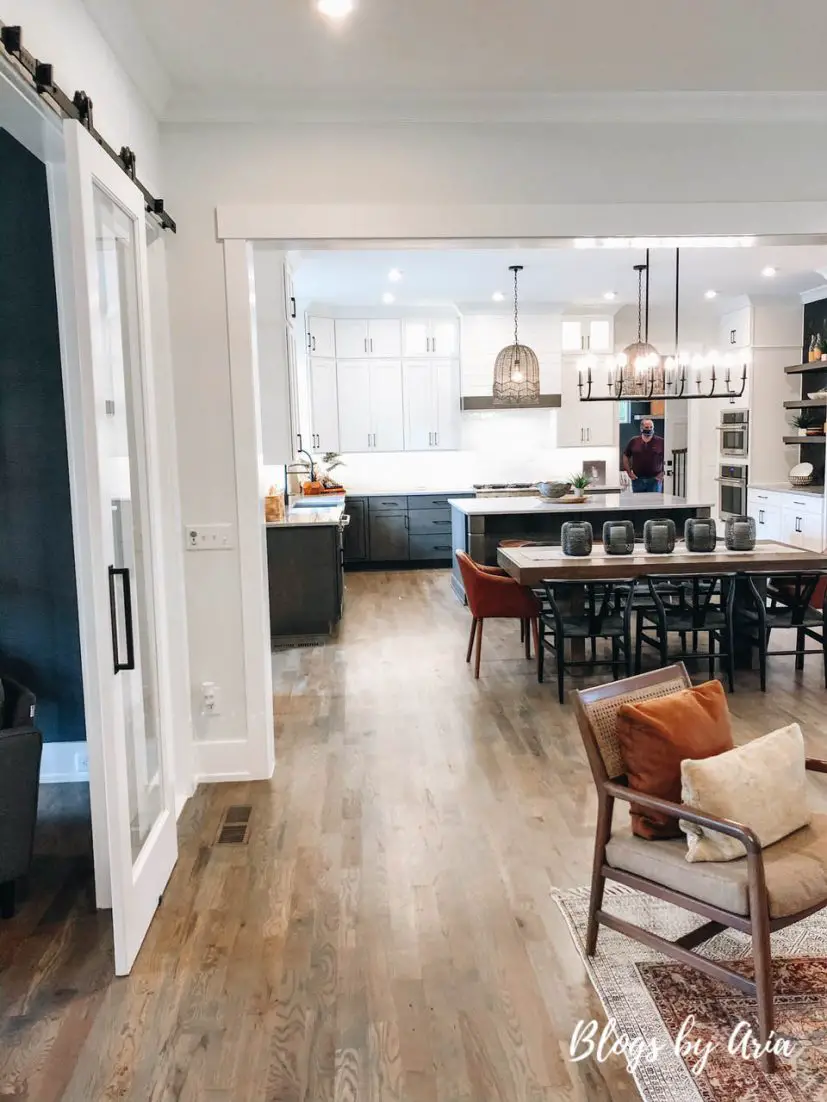 I love the openness of this main floor living space.  Typically when it comes to dining rooms I like them to be separated but I know that a lot of families like for it to flow like this.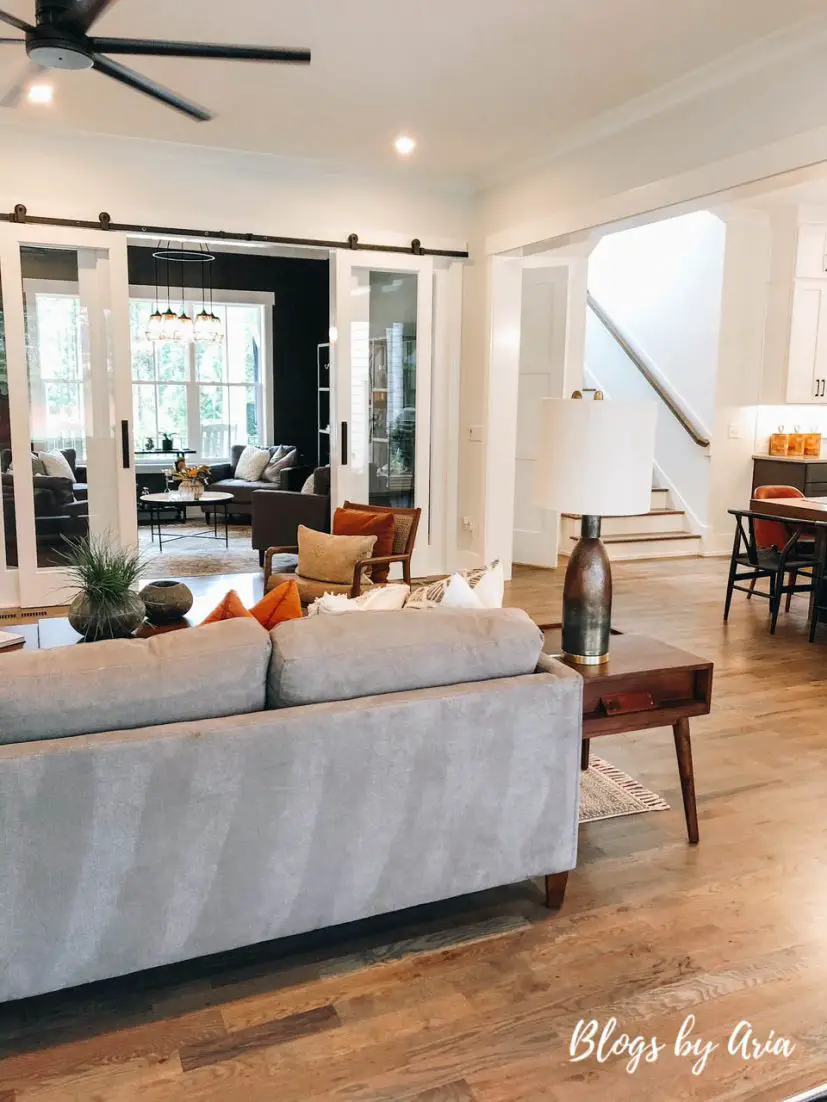 OUTDOOR KITCHEN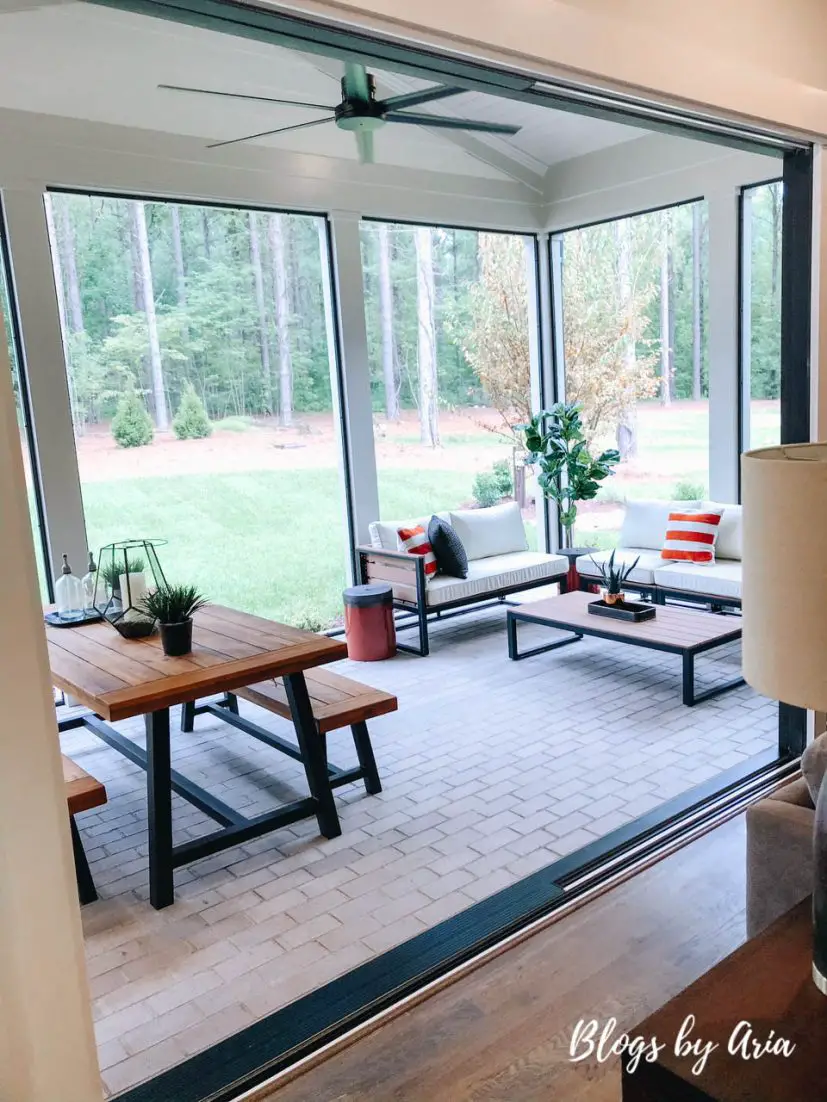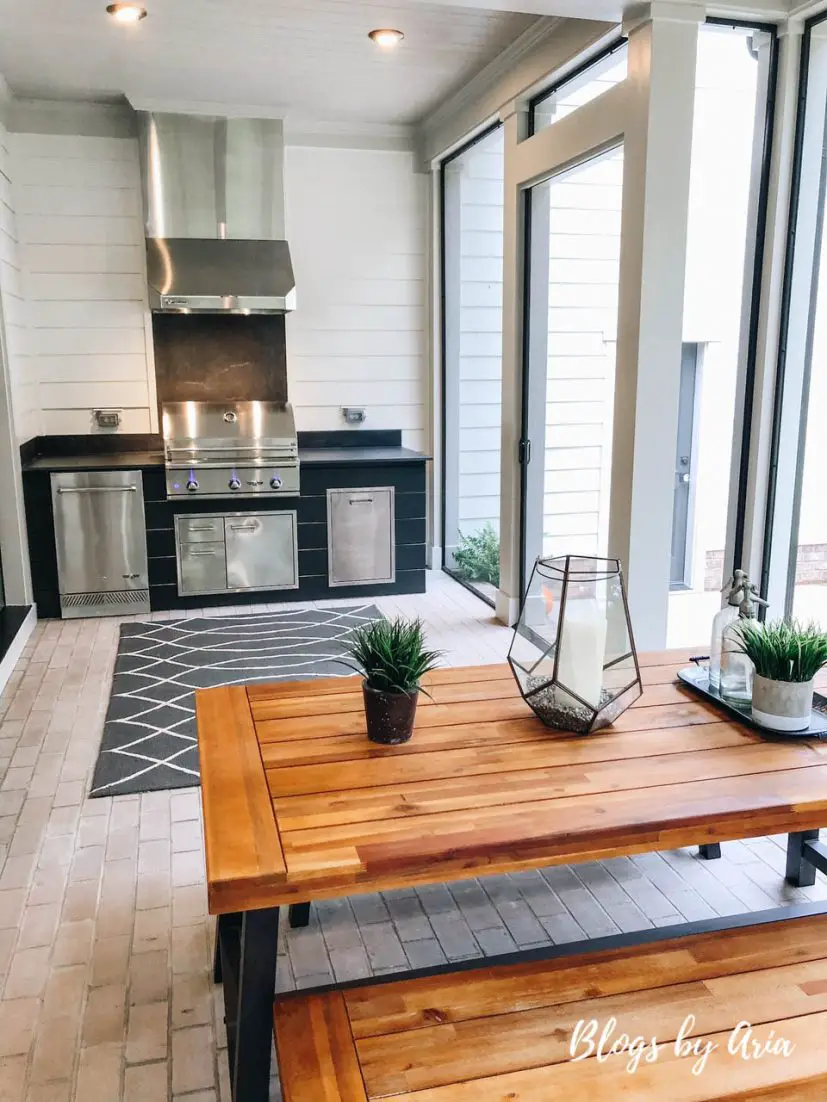 Outdoor living, dining and cooking is available within this screen porch.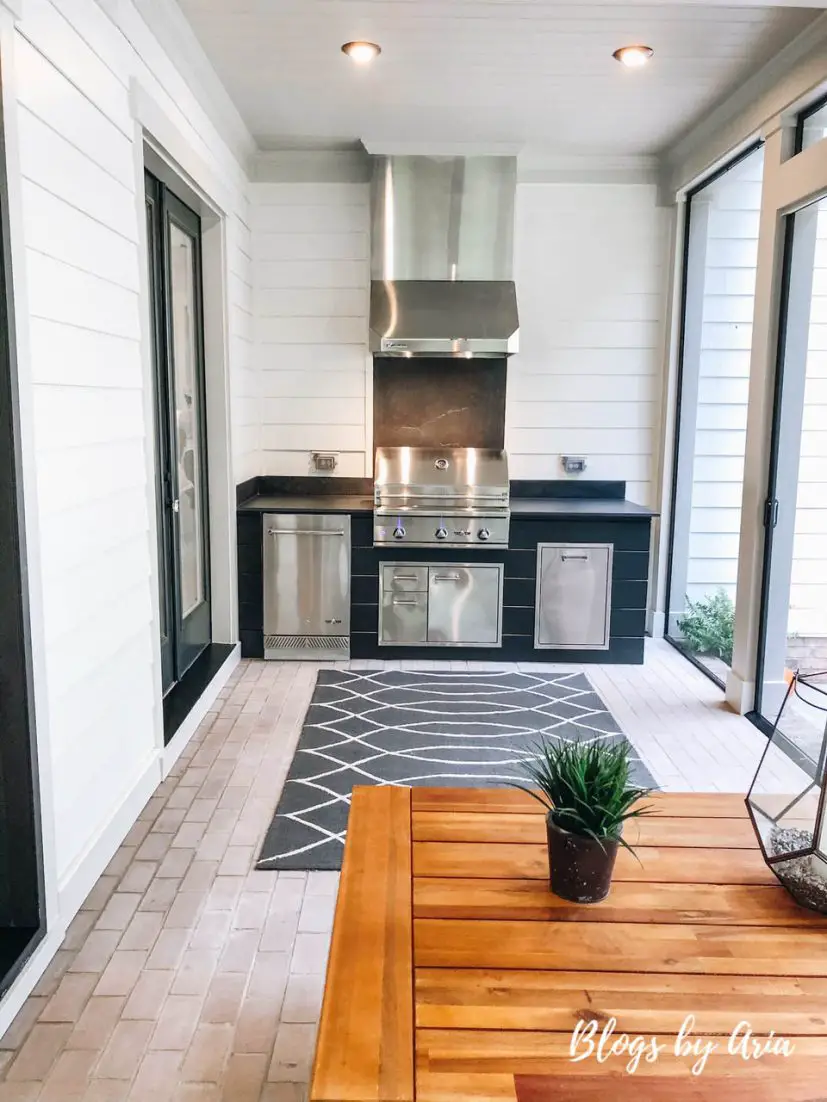 SCULLERY AND LAUNDRY ROOM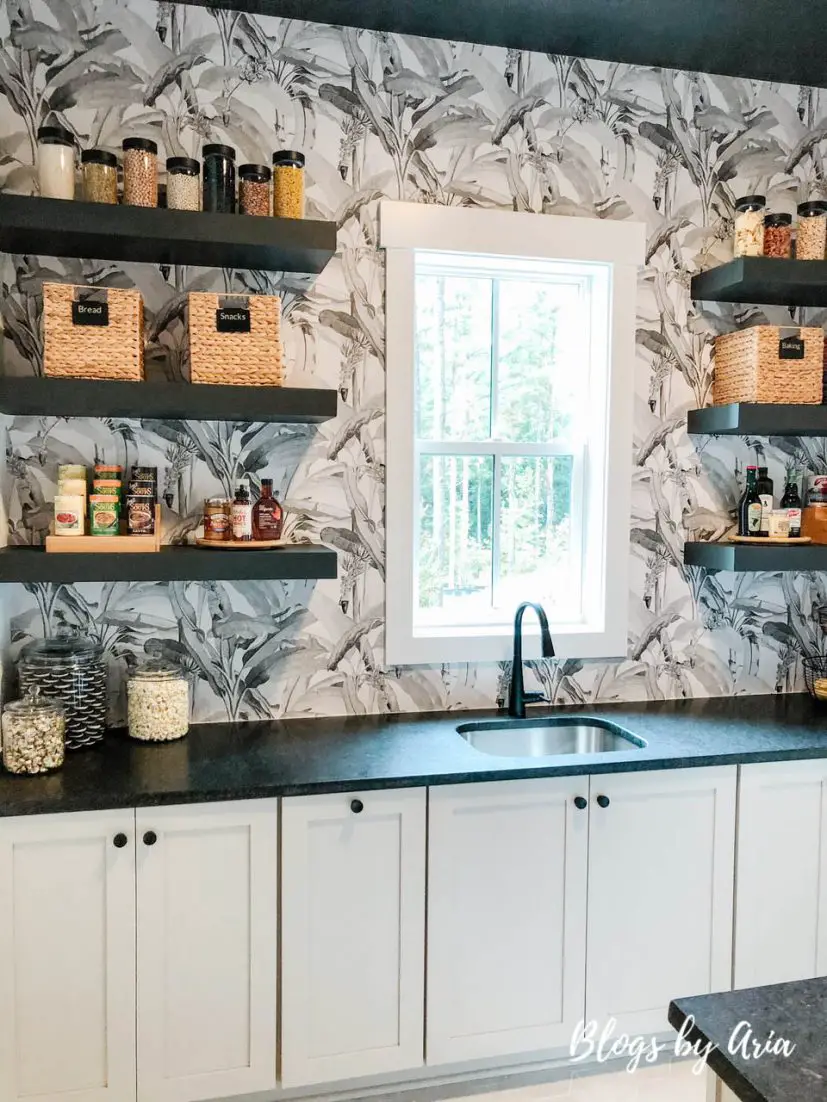 When I walked into this pantry I gasped!  It's so sleek and although I would never choose this wallpaper, if we bought this house I wouldn't change it either!  Does that make sense?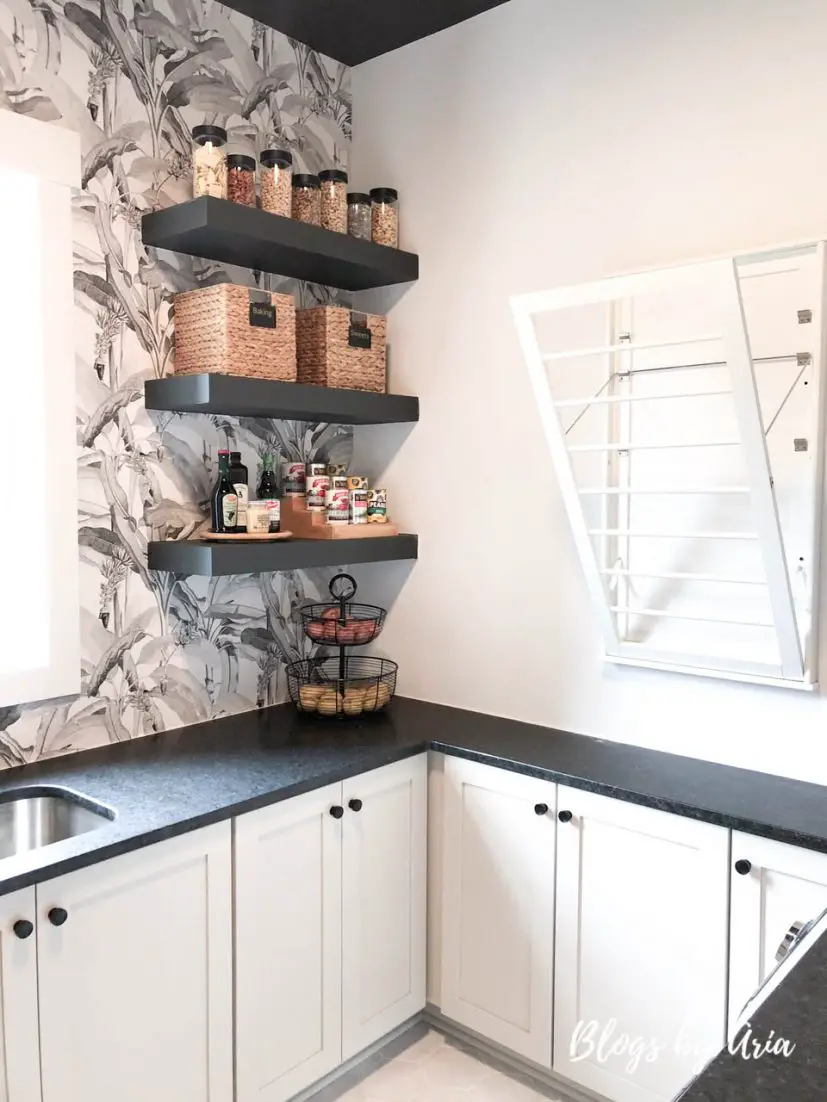 The scullery is a pantry and laundry room combo.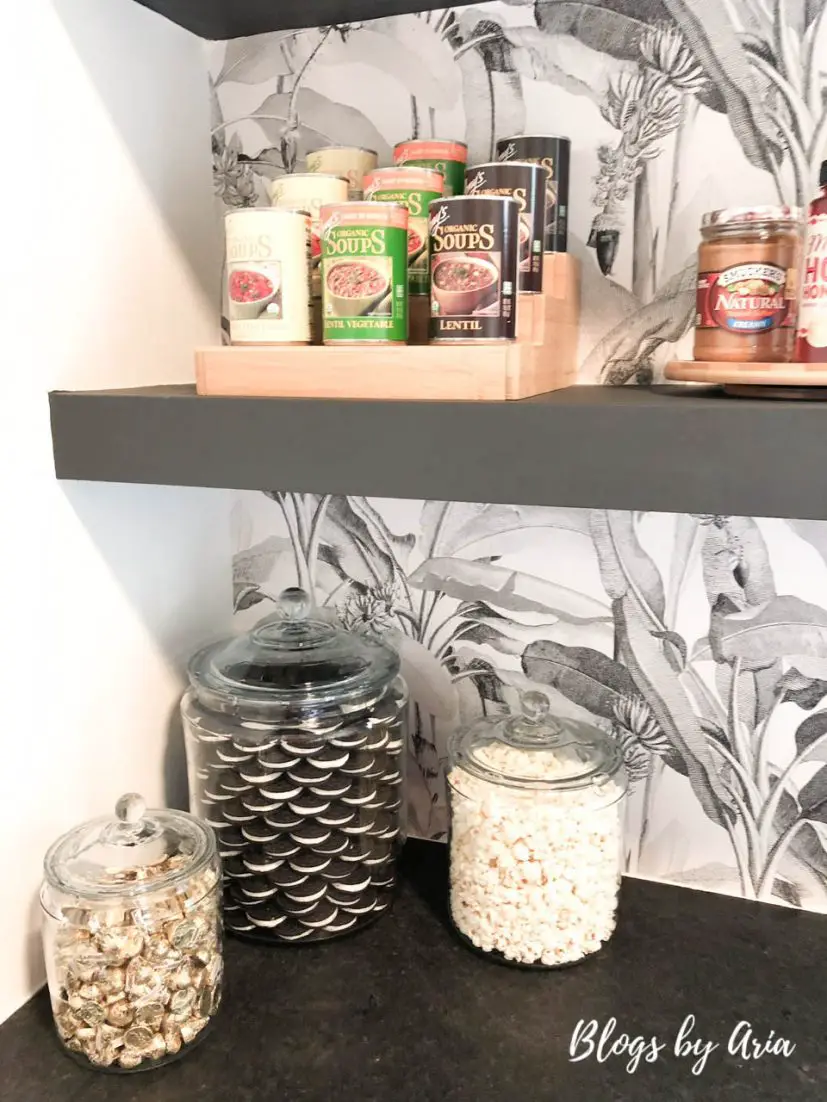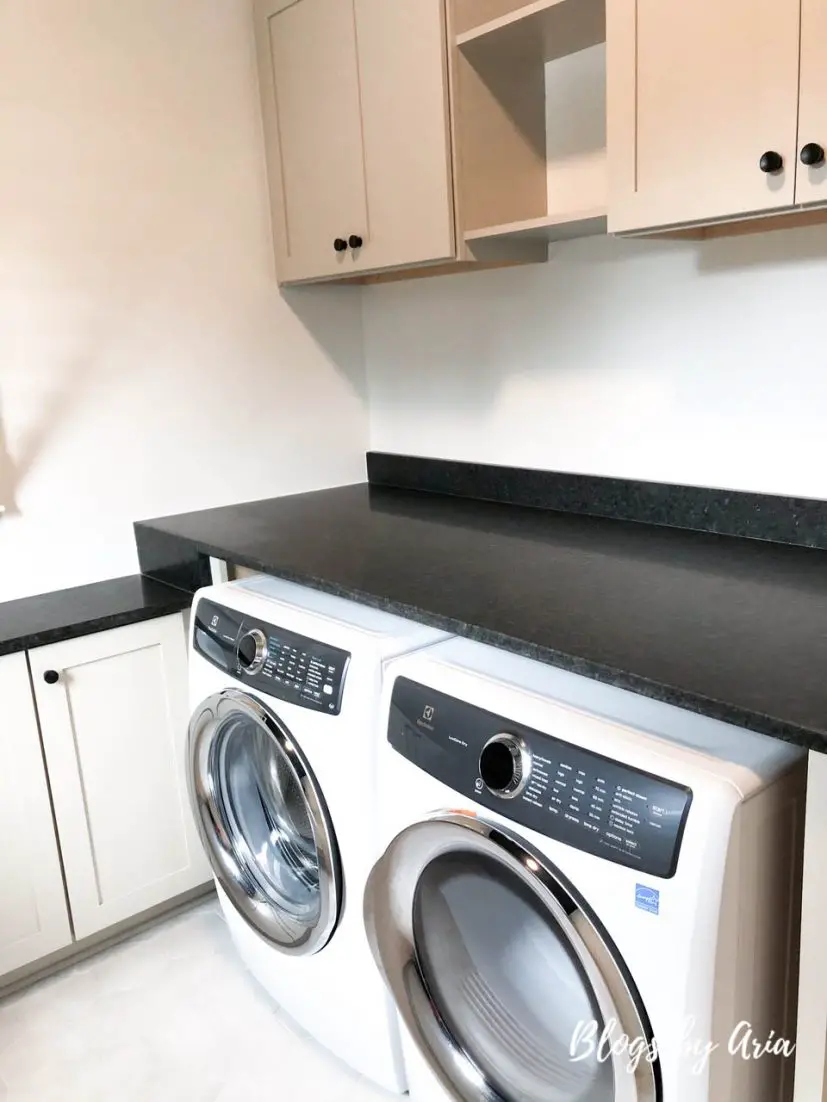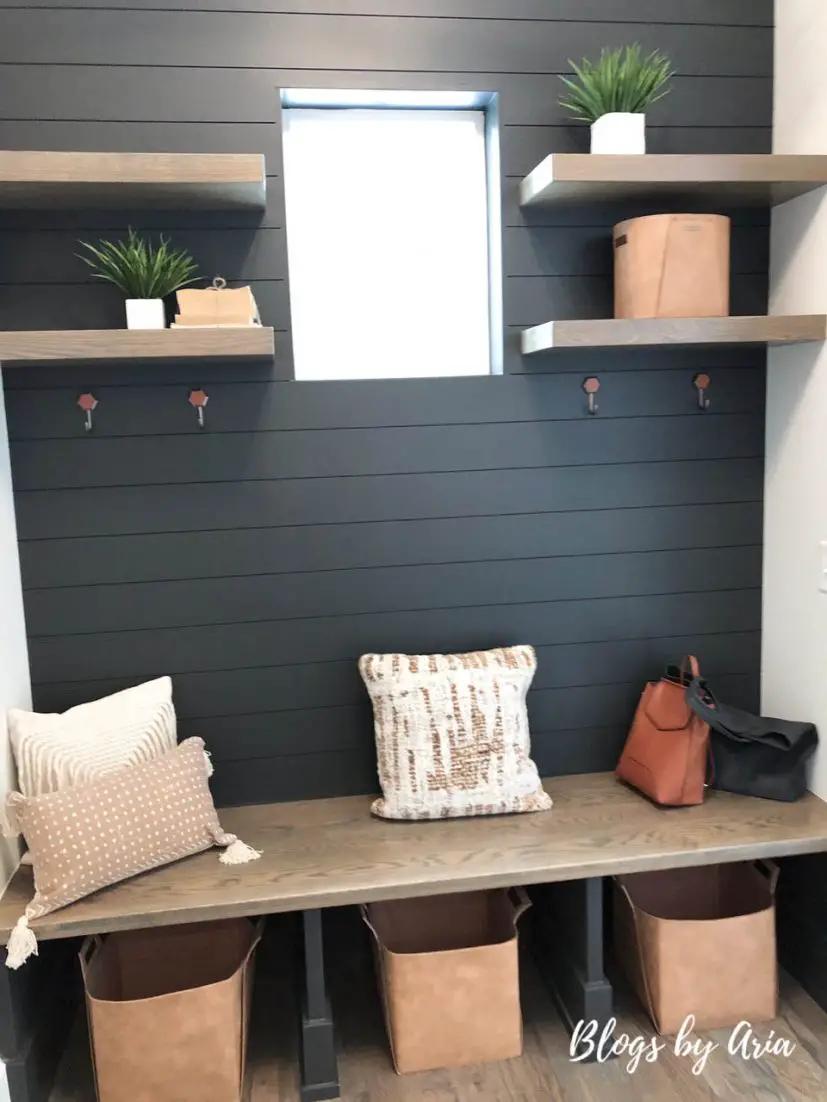 OWNER'S SUITE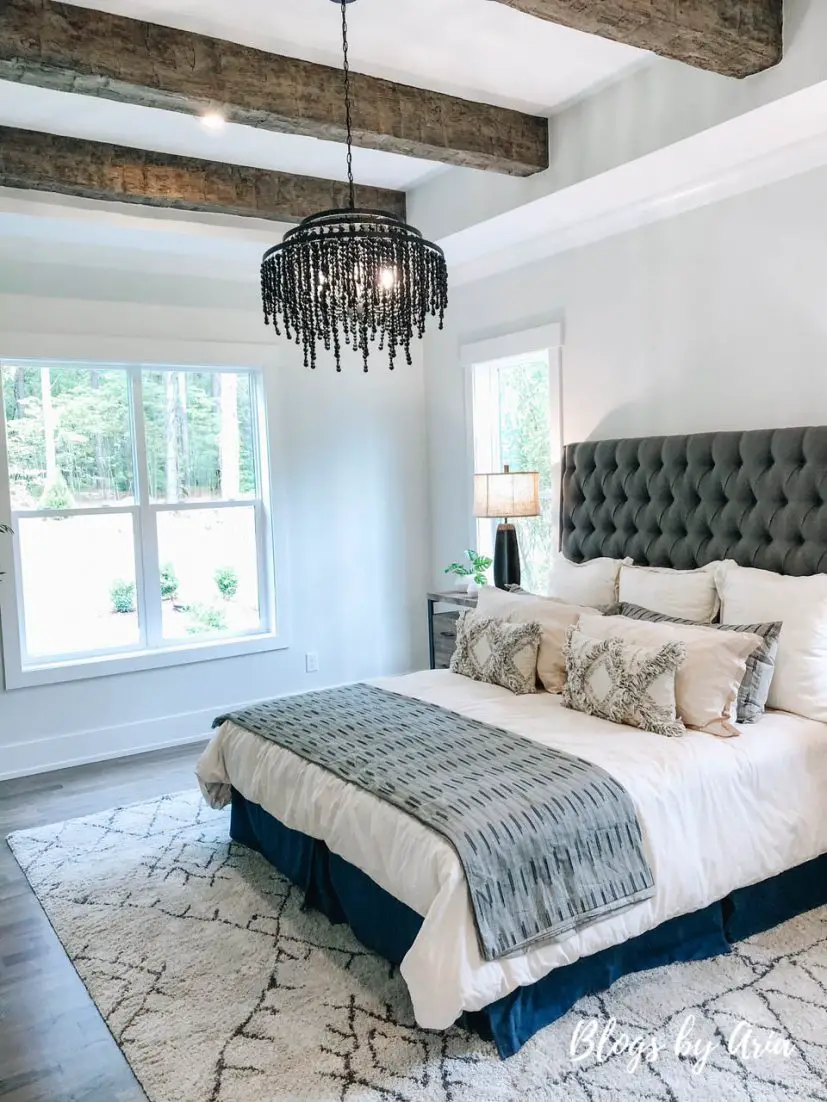 Before we head upstairs, another showstopper is the master bedroom.  I love the wood beams and Homes by Dickerson knocked it out of the park with all of their lighting fixtures.
The master en suite features the black vertical shiplap that was used in the powder room.  I like the industrial look of the light fixtures too.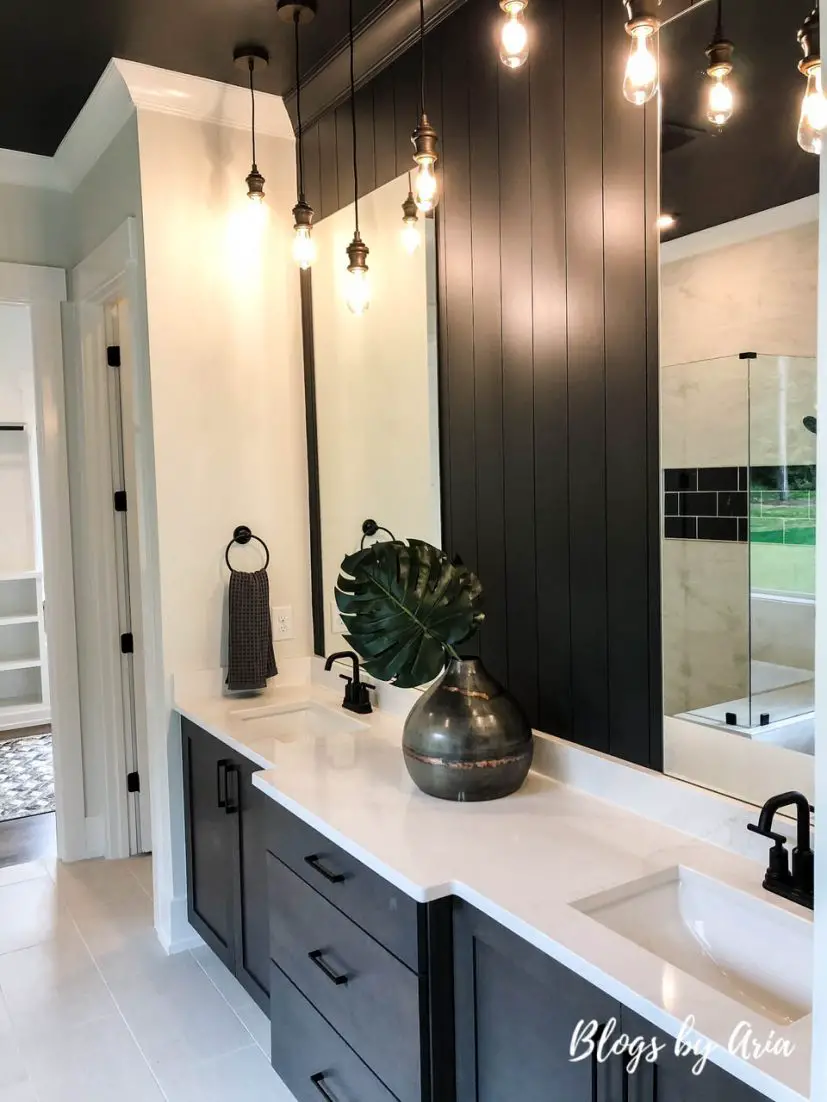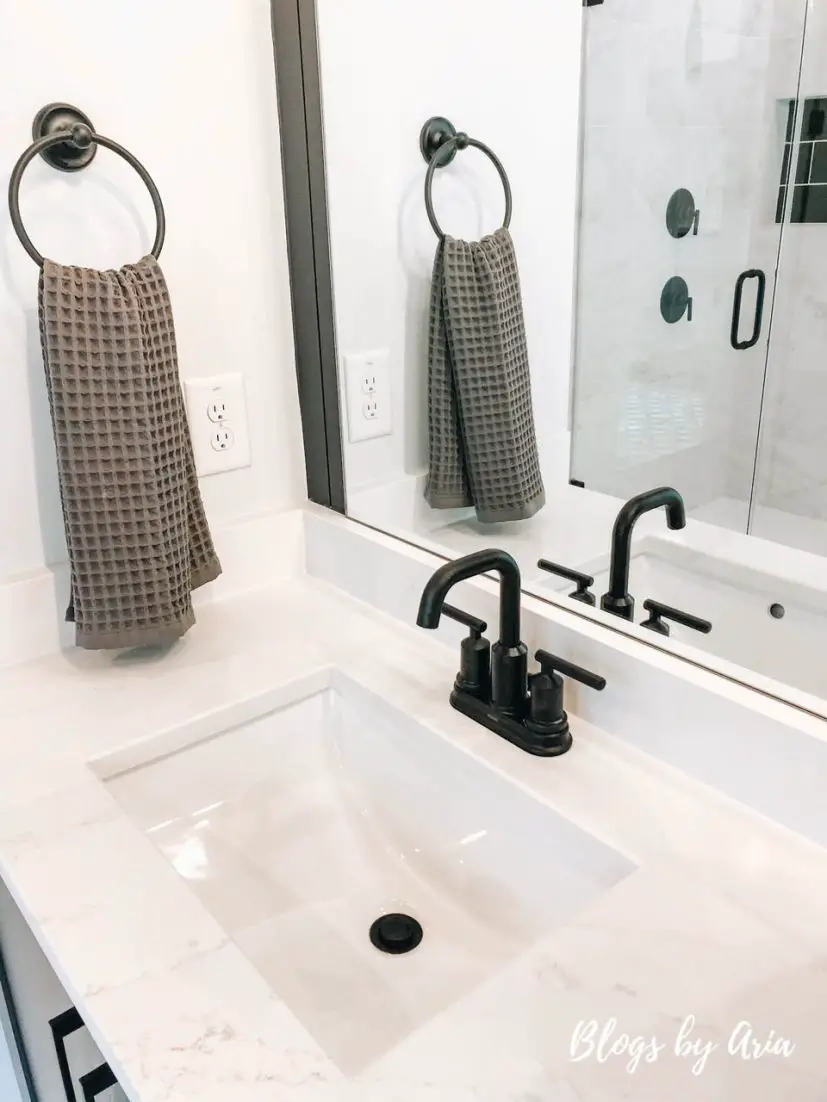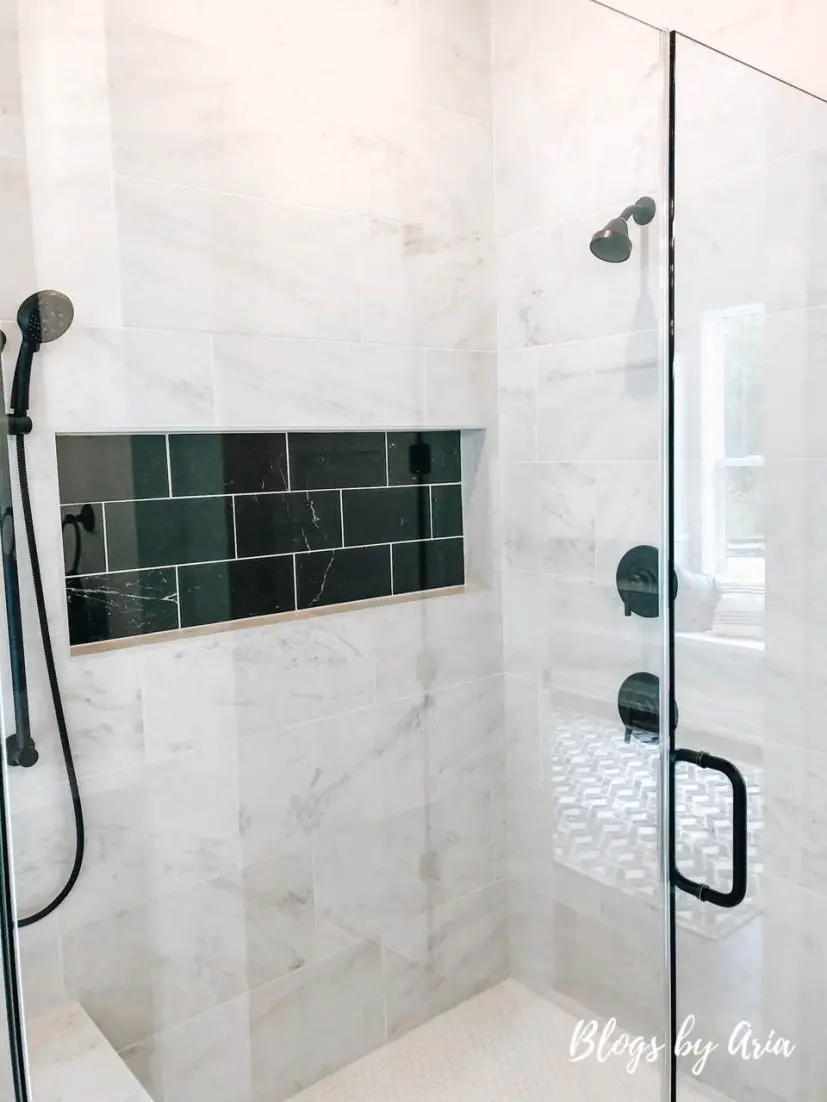 The black marble tile used in the kitchen is also used in the shower niche.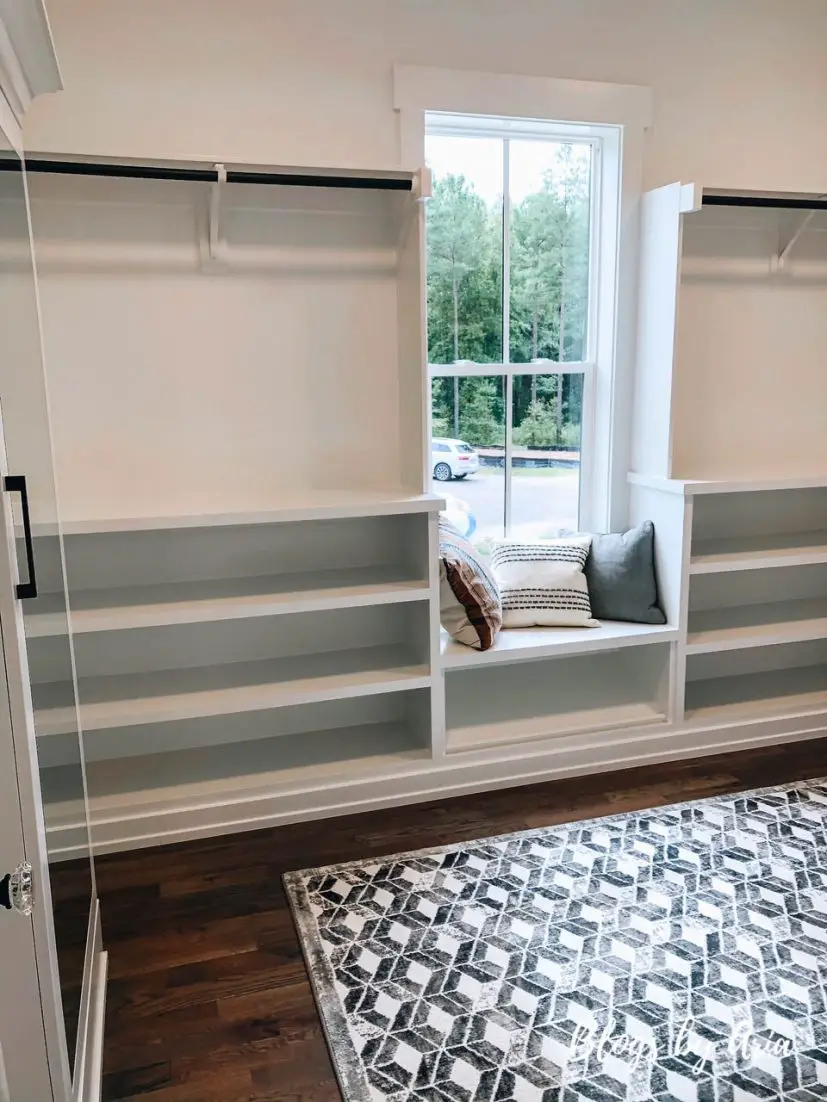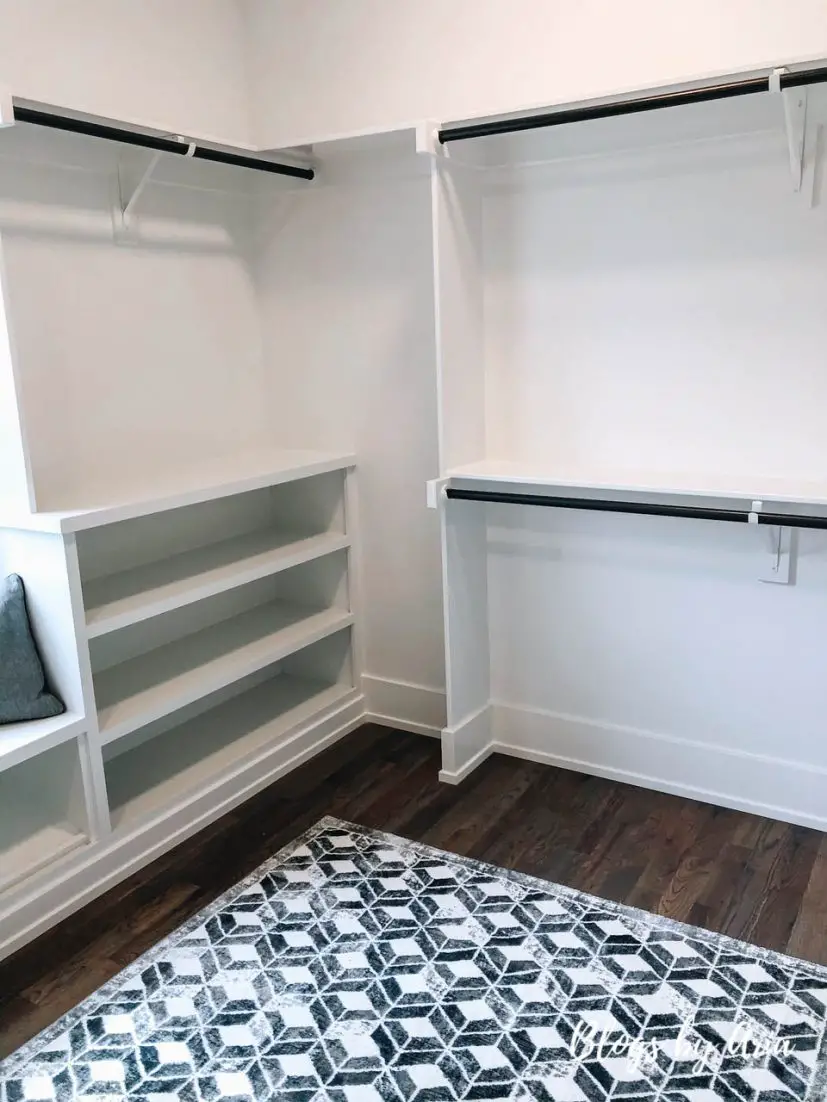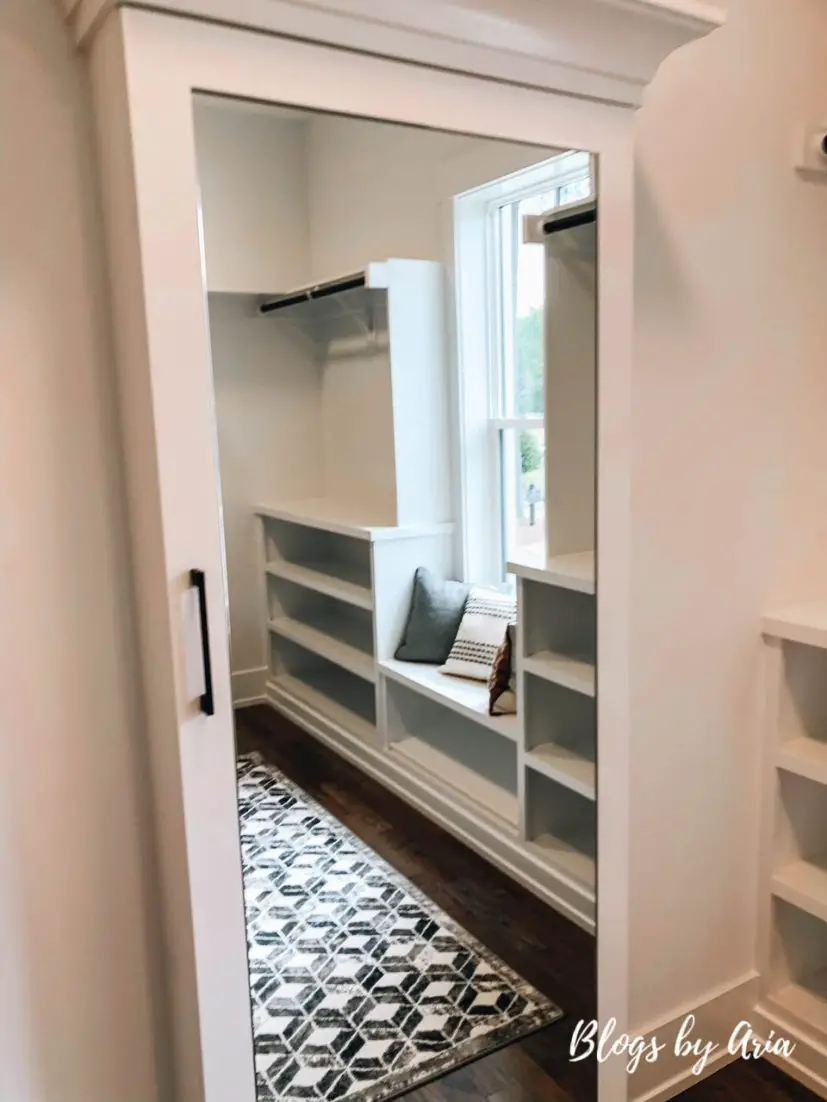 A woman was definitely involved in this design process…and I'm here for it!  Buying a large full length mirror is usually expensive and there's always a chance it's going to break before it arrives safely inside your home.  So I appreciate when the builder includes it in the closet.  Add in the built in storage and I'm a happy camper for sure!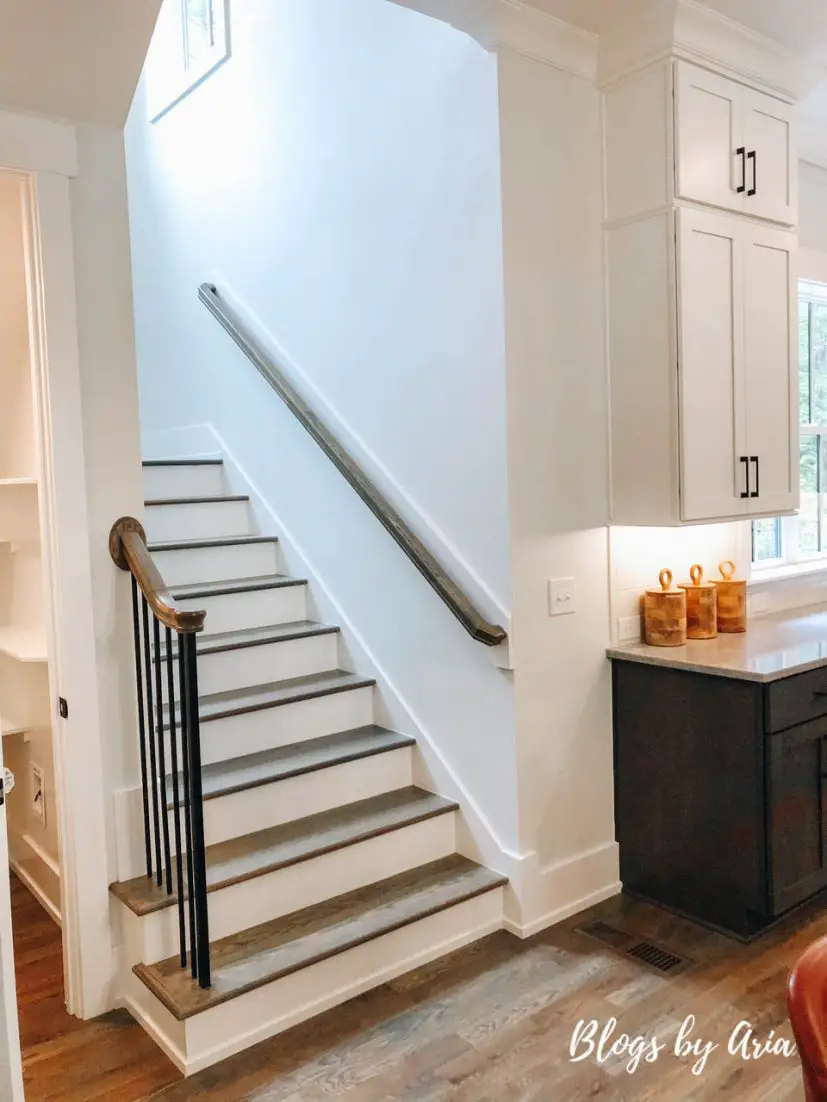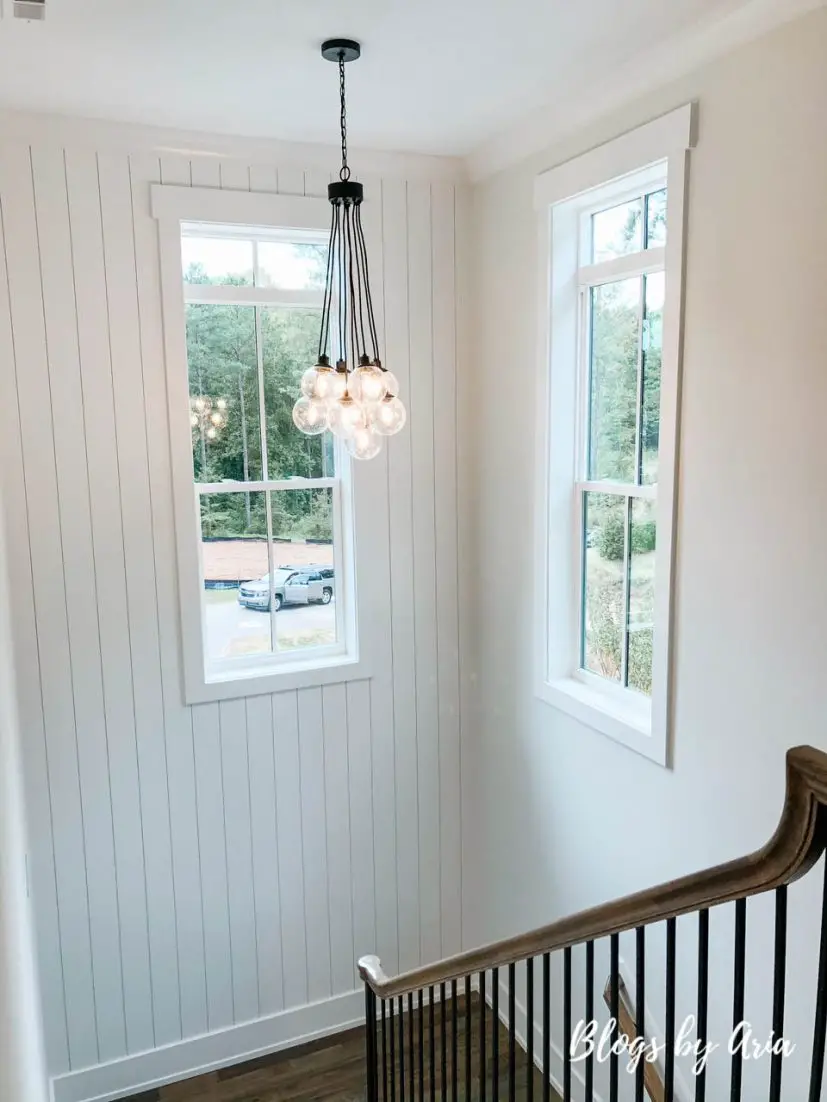 Aspen Pointe features two sets of stairs.  The main set of stairs leads to the main second floor living area.  Upstairs there are three very large bedrooms each with their own walk in closet and bathroom.  Which as a mom of a tween and a teenager is something I long for!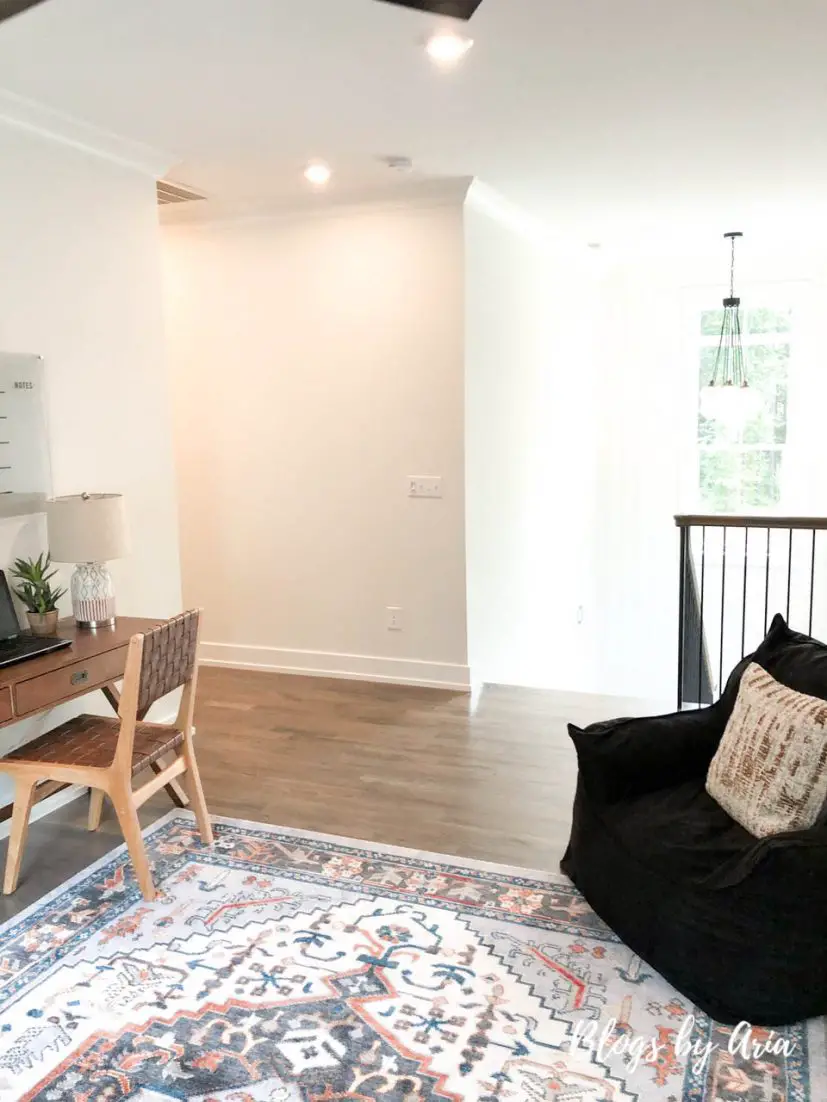 Right off the stairs is a loft space.  They have it staged as a home school space which many of us have realized is needed this year.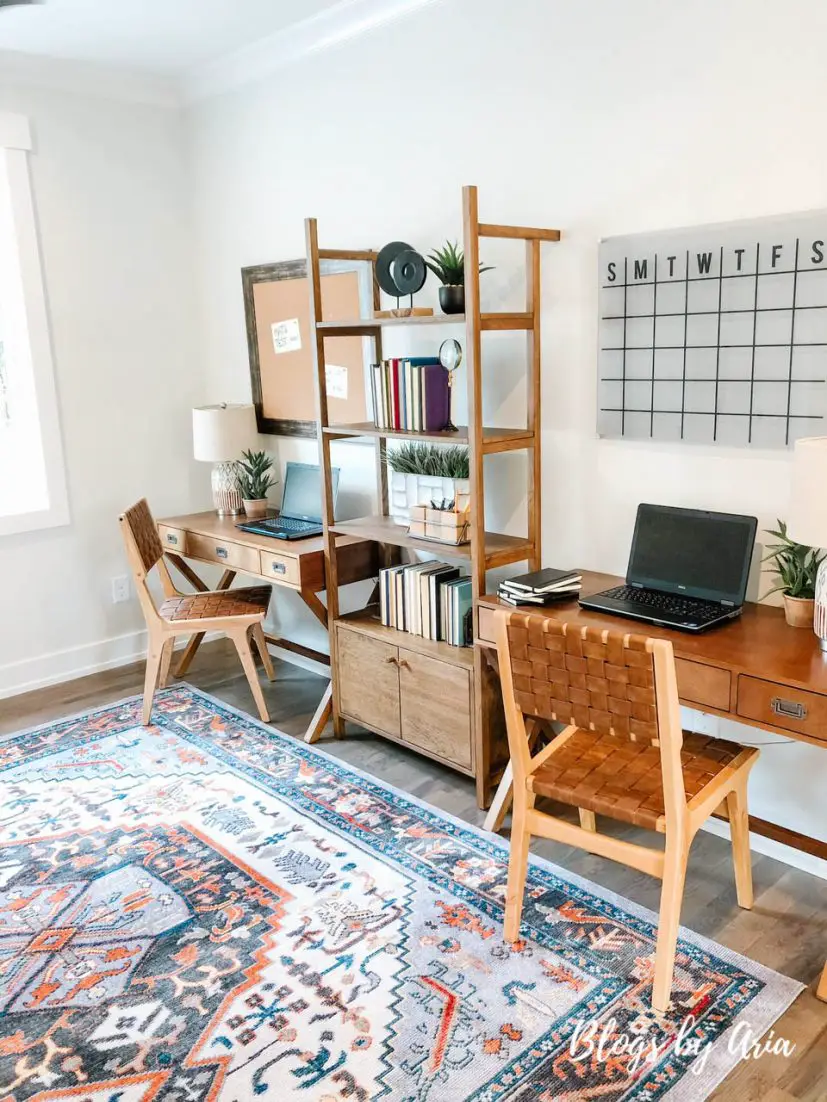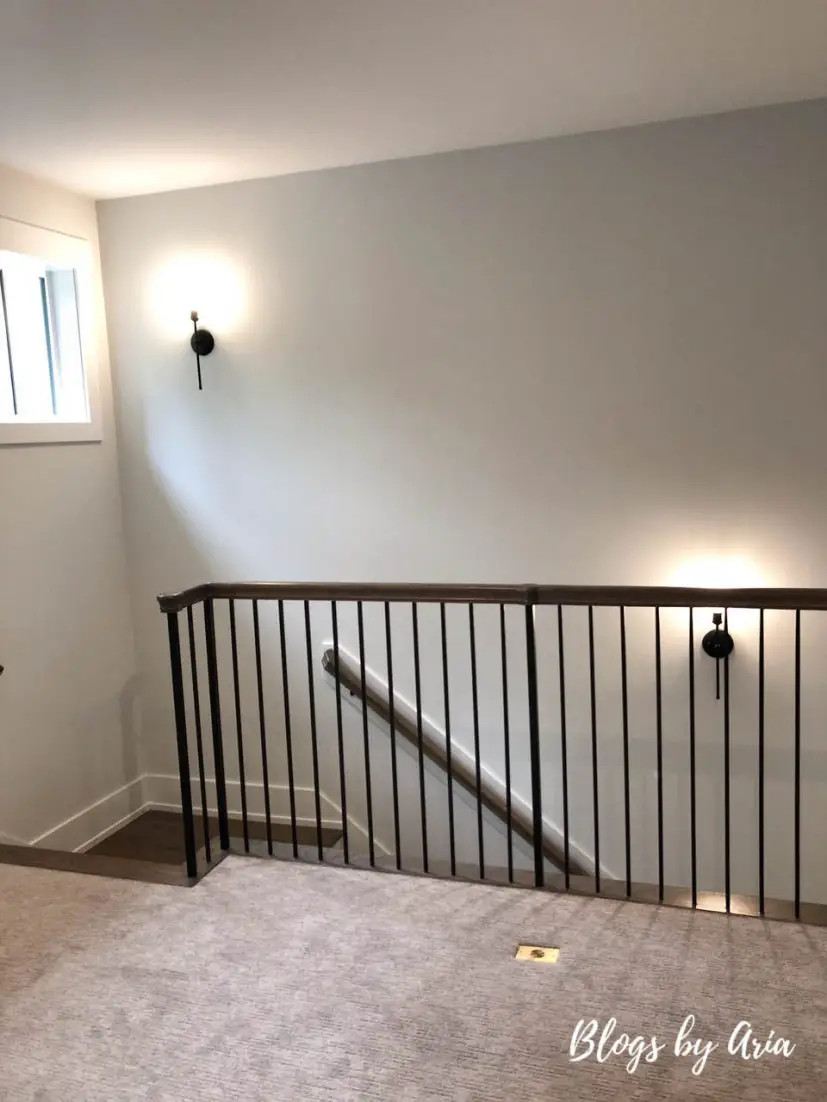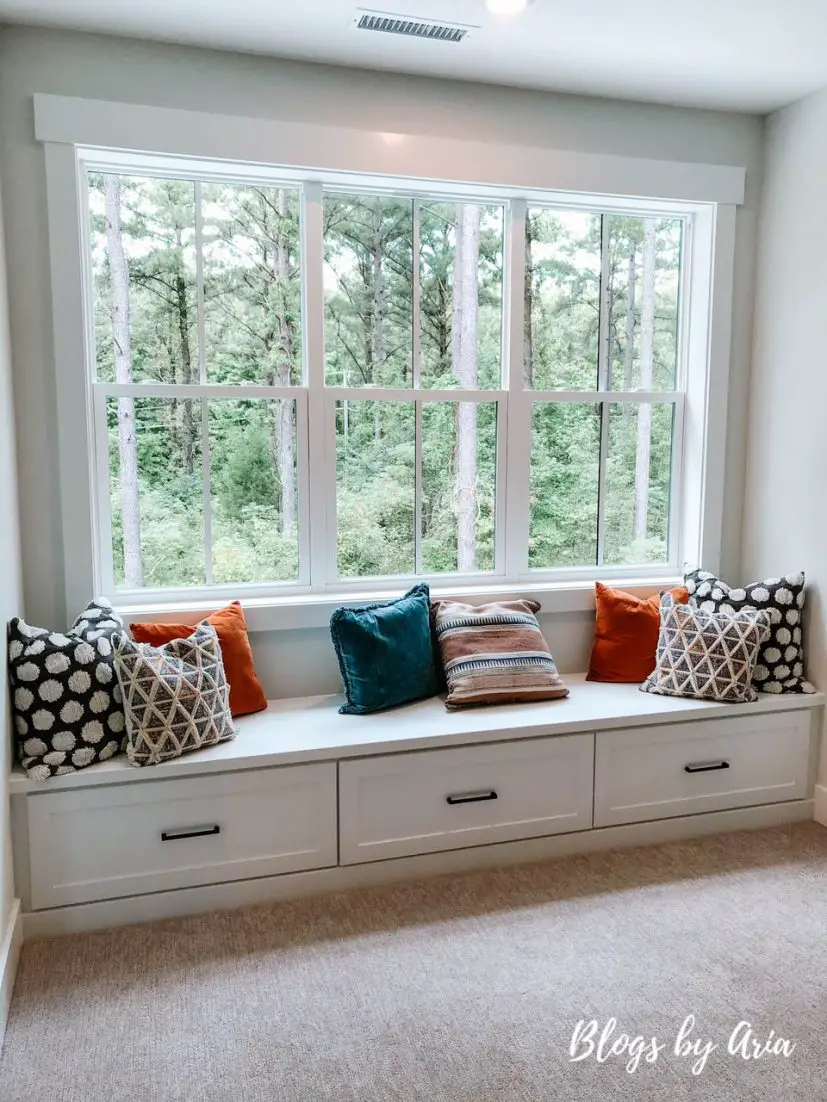 This second set of stairs opens up to a large bonus room that is over the three car garage.  So it's separated from the bedrooms which is really nice.  The remainder of the home isn't staged so I didn't take pictures of them.
I walked away from this home appreciating all of the details.  It's not anything I would naturally gravitate towards, but like I've mentioned in other Parade of Homes tours…I love to tour homes of all shapes, sizes and design styles.  It's so much fun.  And it's nice to see something that you'd never think you like and end up liking it.  Hopefully you found something about the Aspen Pointe house that you like as well 🙂
MORE POPULAR PARADE OF HOMES TOURS