I almost want to call this house the deja-vu house because that's what I felt when I was walking through it.  Oftentimes I'm touring homes in neighborhoods that I've toured before.  So when I was walking through this house I felt like I had already been here.  It wasn't until I saw a specific room that I knew I had been here before.  At the end of the tour I asked the realtor if this was on last year's Parade of Homes tour and it turns out it was!  It's nice to know I wasn't crazy!  And I guess it was a good thing I didn't share it already.  Today let's take a tour of Southern Hills Estate.
This is a long house tour so go ahead and grab a snack and prepare to pin what you love!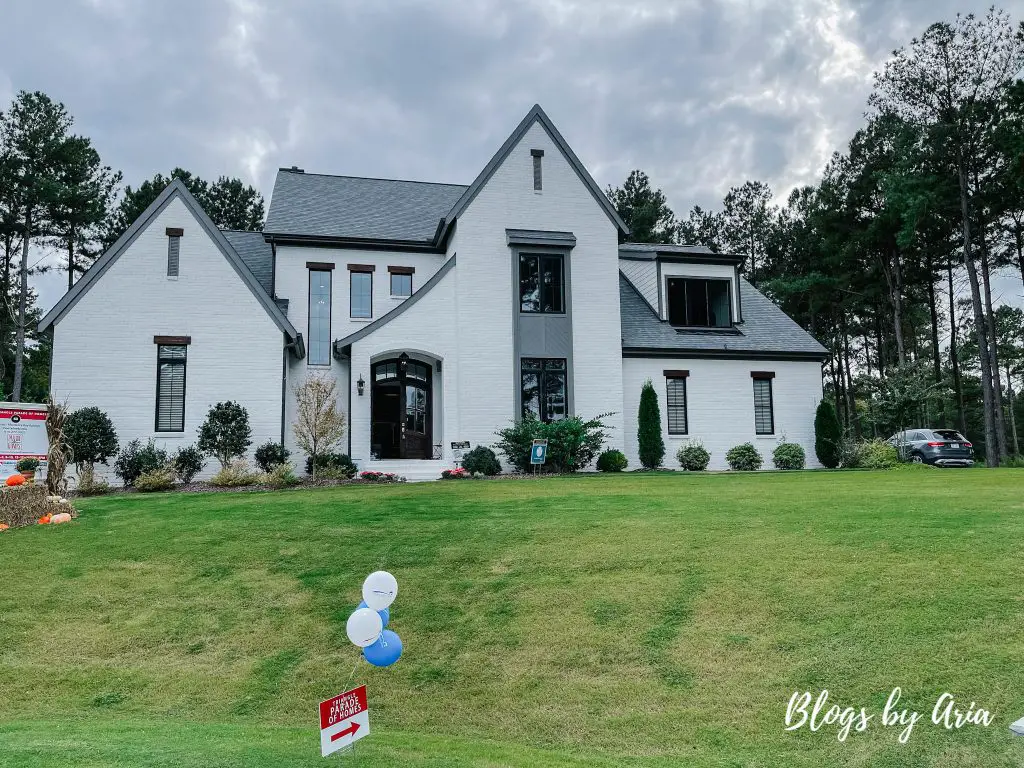 Unfortunately it was an overcast day when I went to tour this home the second time around.  I'll have to do some digging but if I can find the pictures from the first time I toured the Southern Hills Estate I will add some exterior pictures.  I think it was a sunnier day.  But in Raleigh in the Fall…one can't be too sure!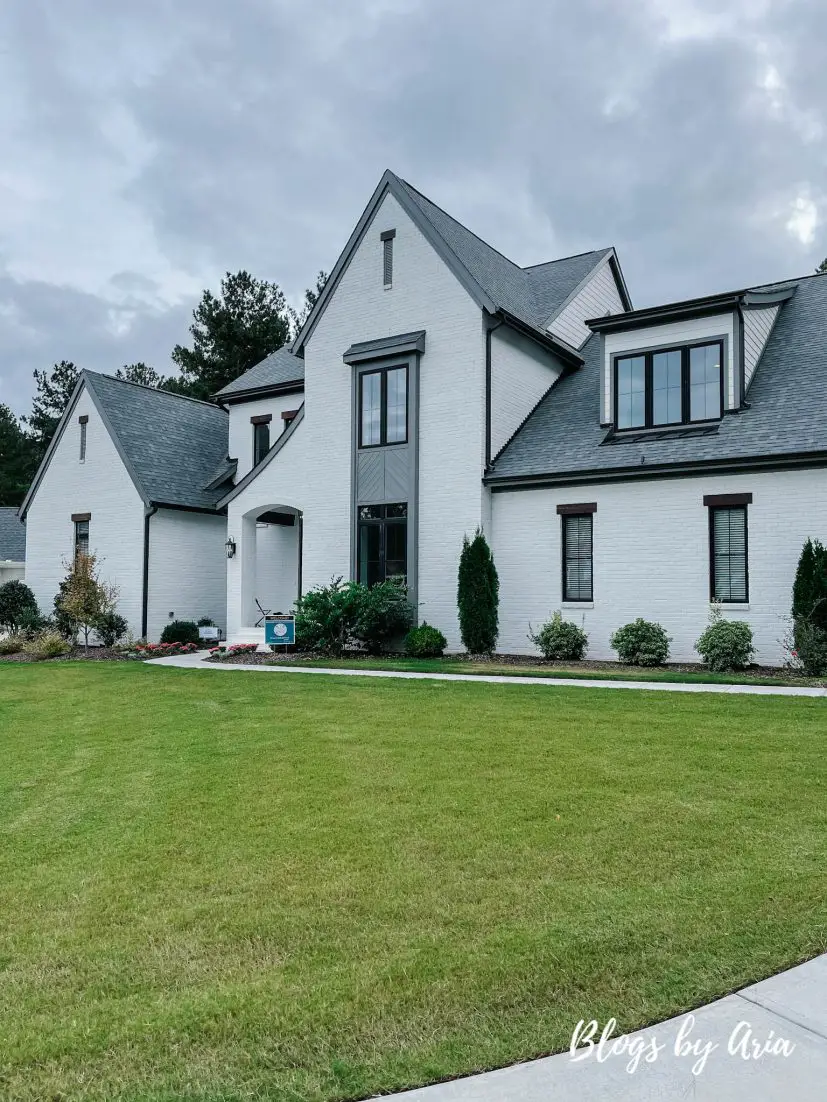 This gorgeous Southern Hills Estate is located in Raleigh, NC and has four bedrooms, five bathrooms and is 5166 square feet.  It's nestled on a one acre cul de sac lot.  The home wasn't on the market when I toured it last Fall.  I'm confused as to why it was on the tour since it was an occupied home, however the listing in the Parade of Homes guide had it listed at $1,950,000.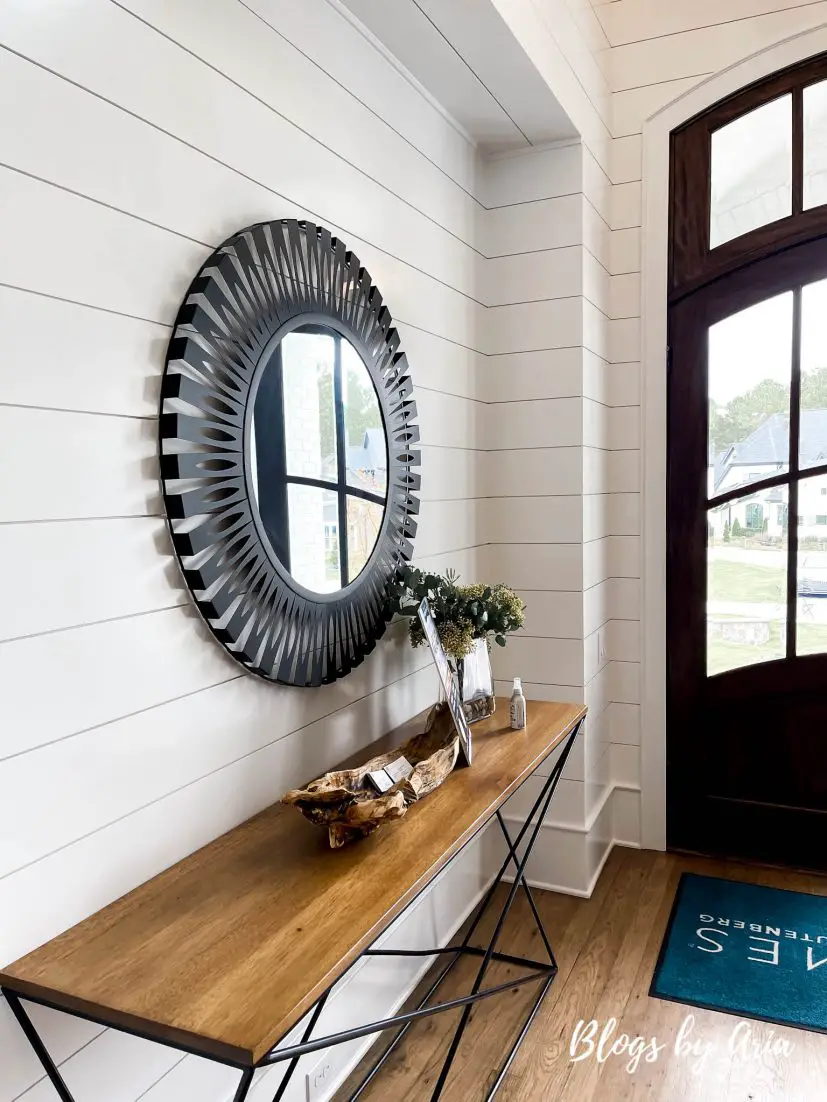 Coming into the home there is a shiplap accented foyer.  I like how they have a niche so that you can have a console table without it taking up too much space.
Guest Bedroom Suite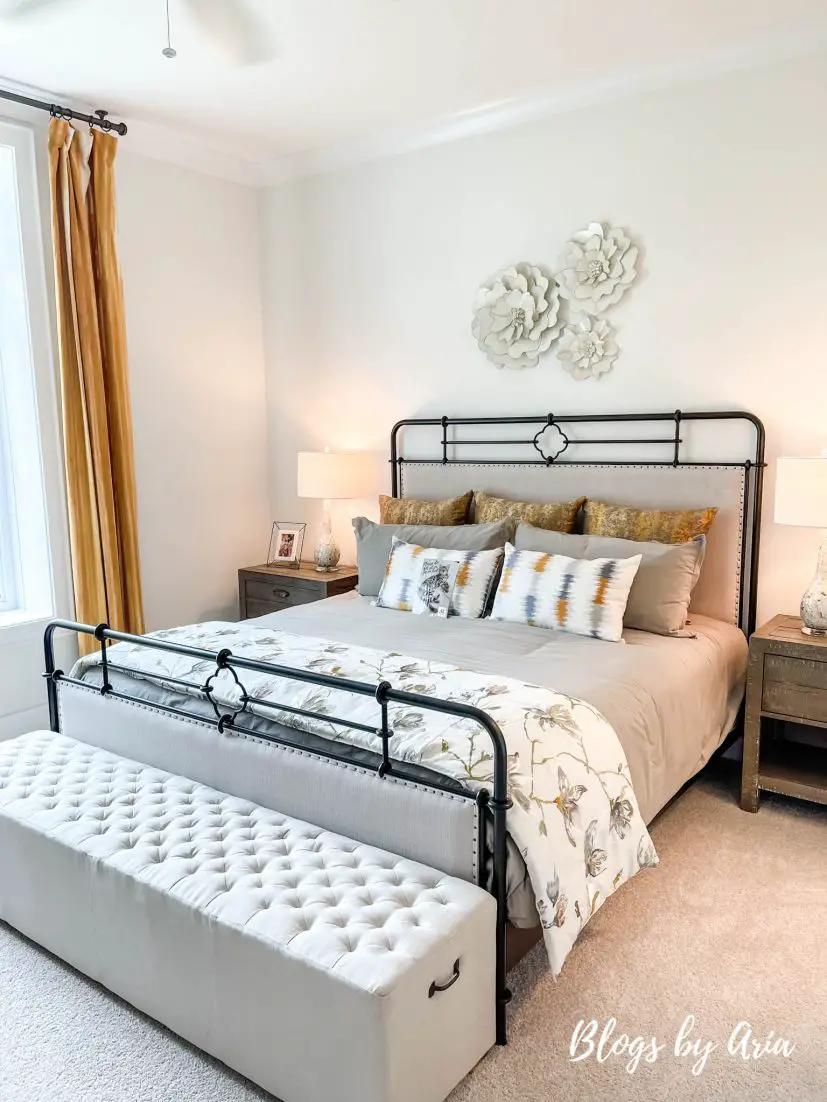 On the main floor there is a really good size guest bedroom.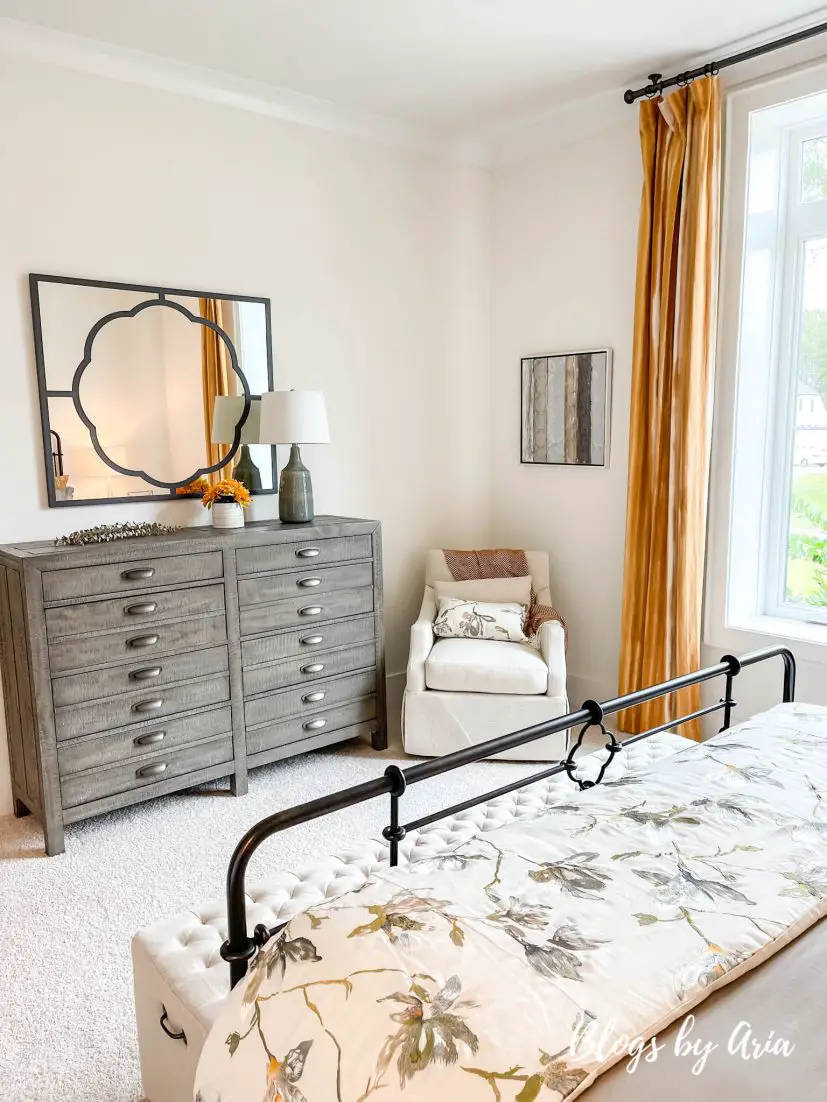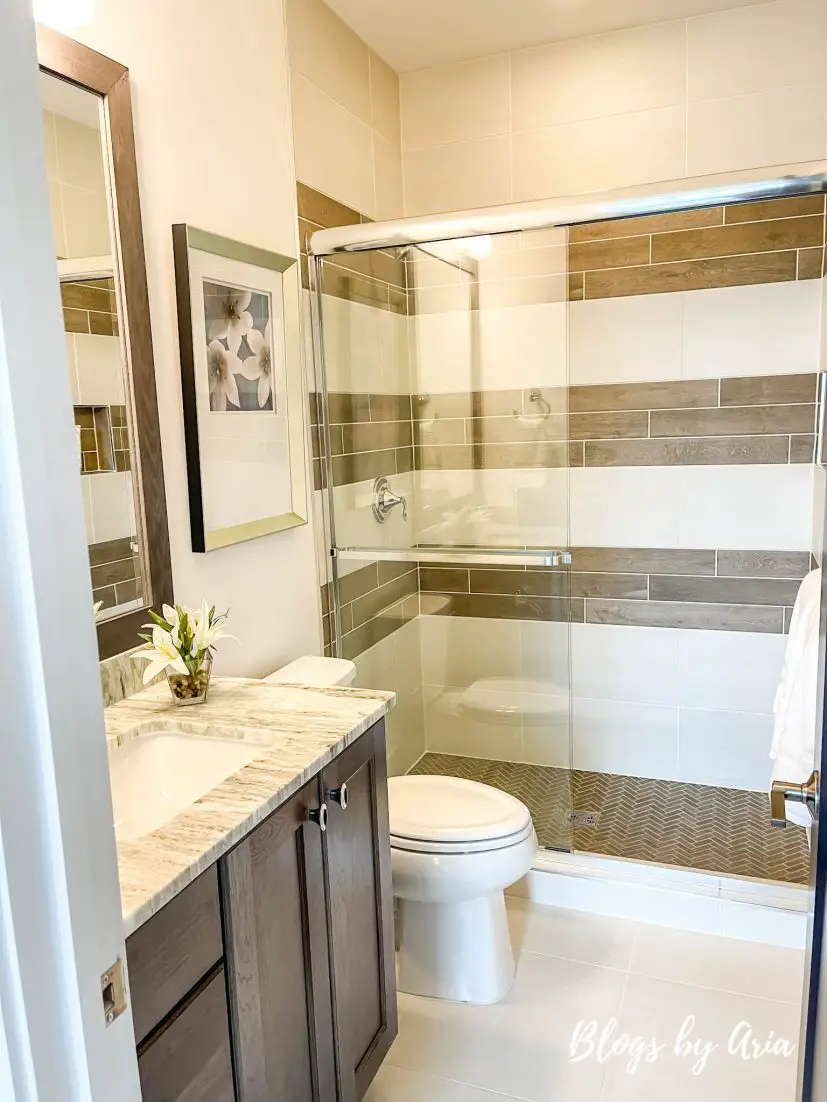 The guest suite is equipped with it's own bathroom.  When I'm looking at guest suites I'm always looking at the shower and how high is the step into the shower.  I love the shower floor tile and the contrast of the shower wall tile.
Open Floorplan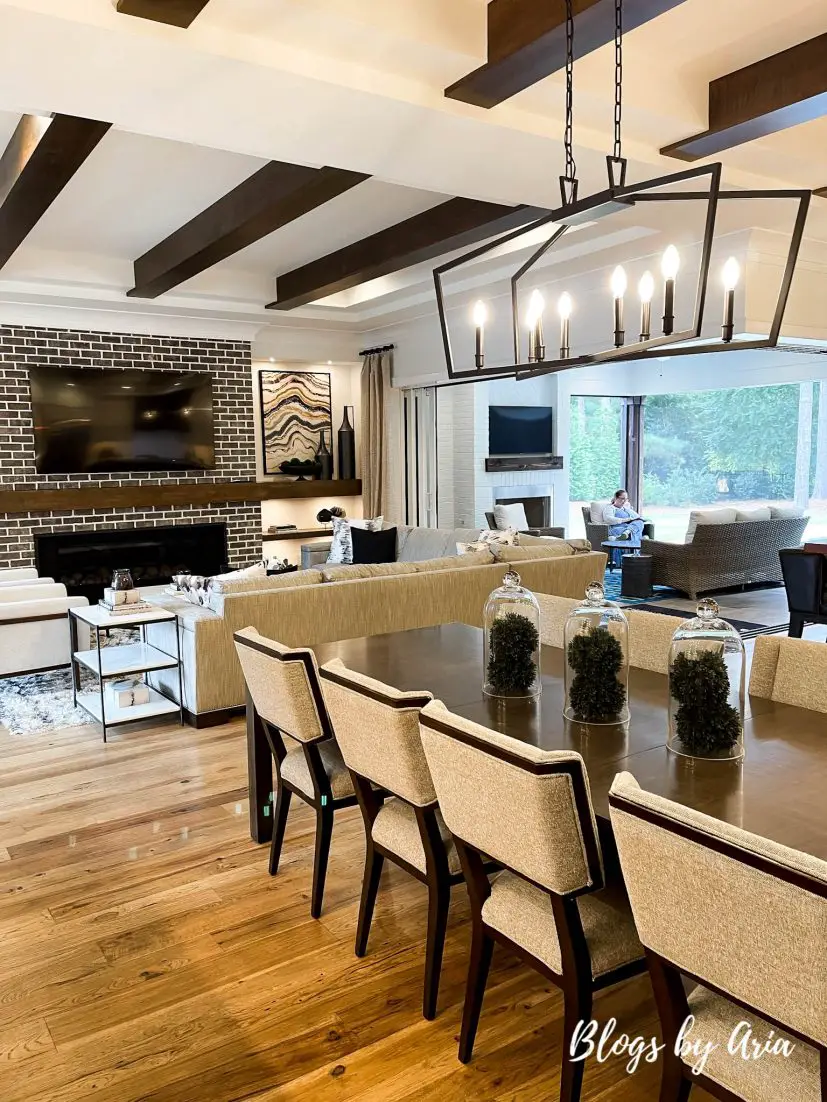 The main living space consists of the great room, dining space and kitchen.  And as you can see there's a large porch as well.  We'll come back to that in a moment.
Black and White Kitchen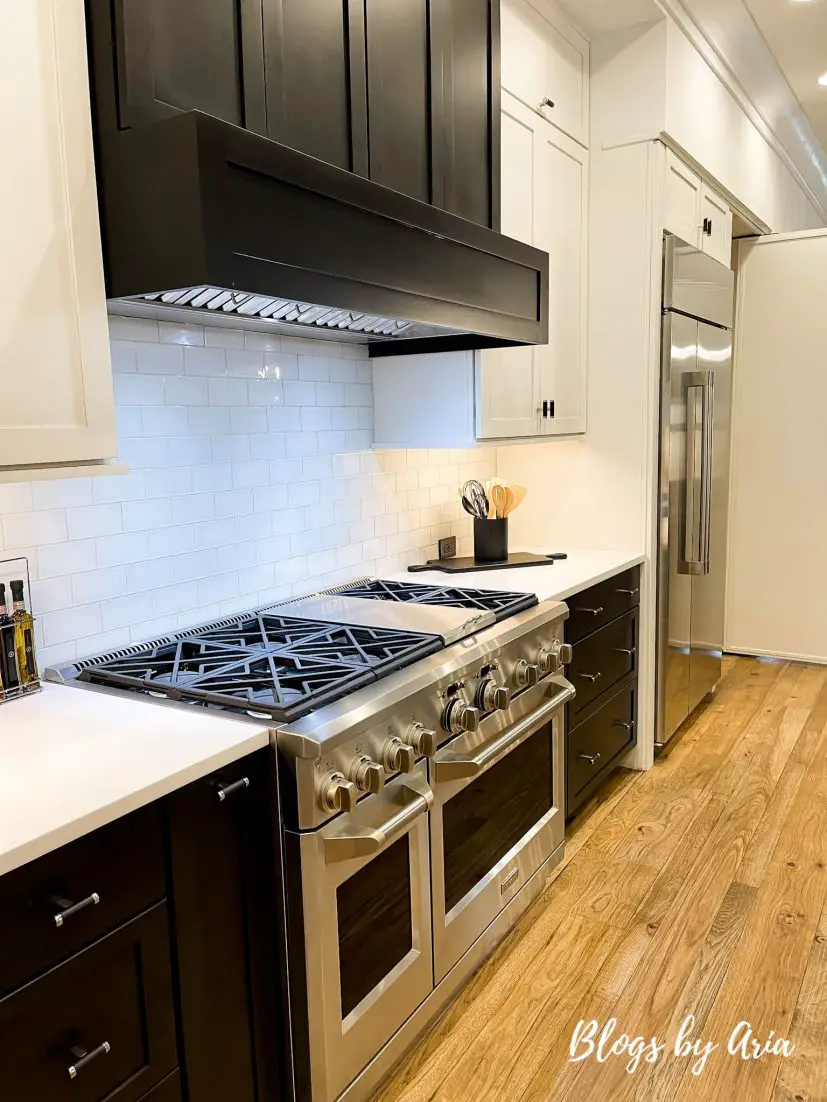 Let's start in the kitchen.  I like the contrast between the white upper cabinets and the black (or close to it) lower cabinets.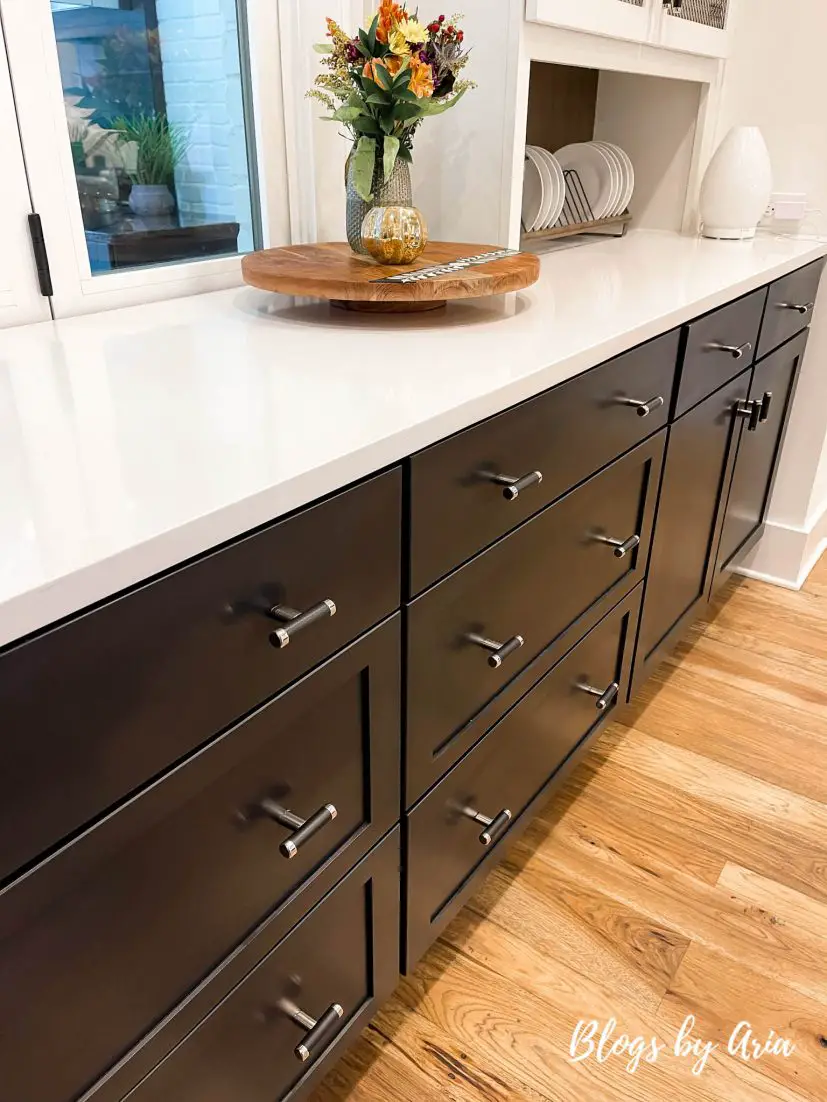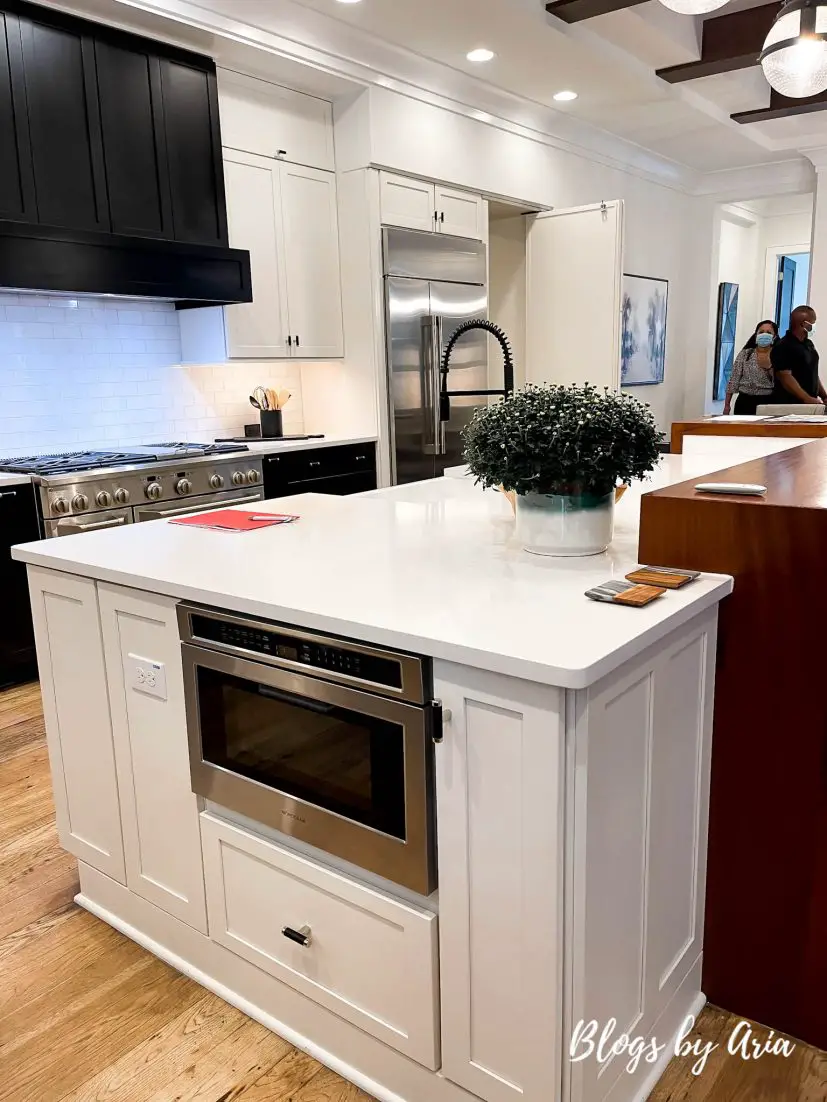 Pantry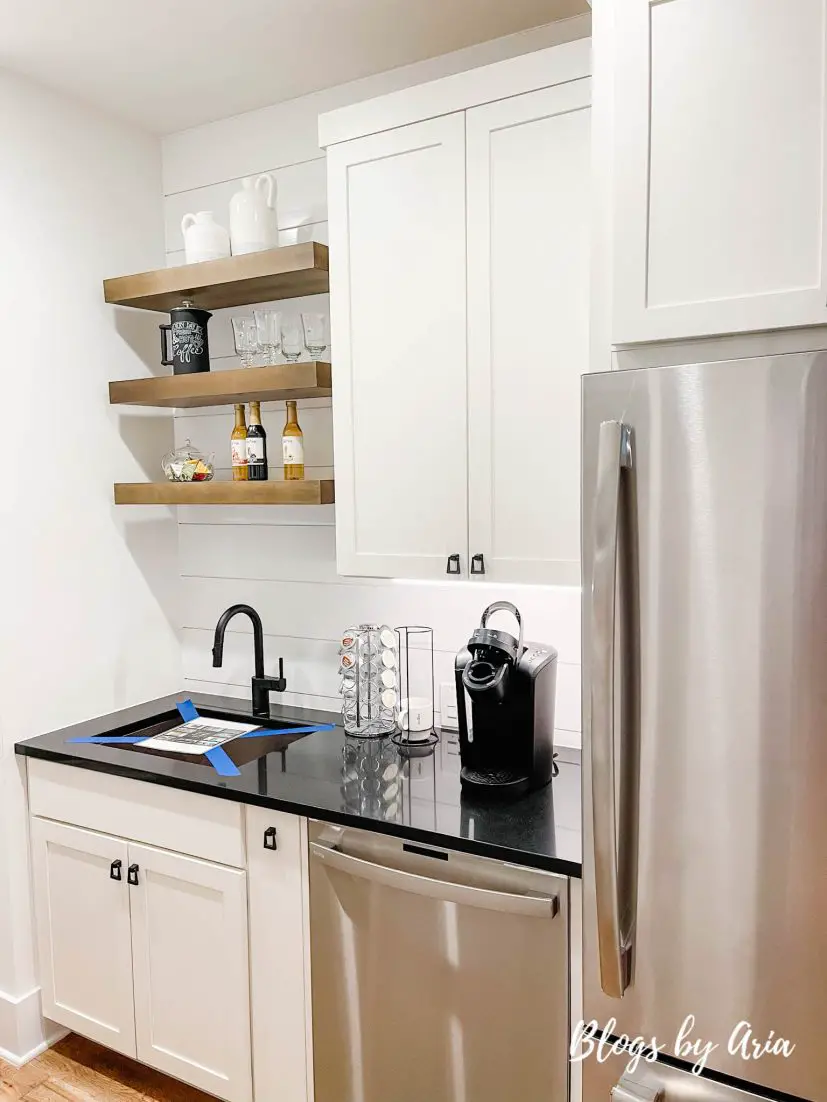 One thing that I love when I see it in these larger homes is the pantry/scullery/prep kitchen.  Whatever you choose to call it, I call it wonderful!  And at the top of my dream kitchen wish list.
Take a look at the cabinet pulls, how fun!  I love the floating shelves and coffee bar area.
With a home this size that is made for entertaining, a second dishwasher and refrigerator are a must have.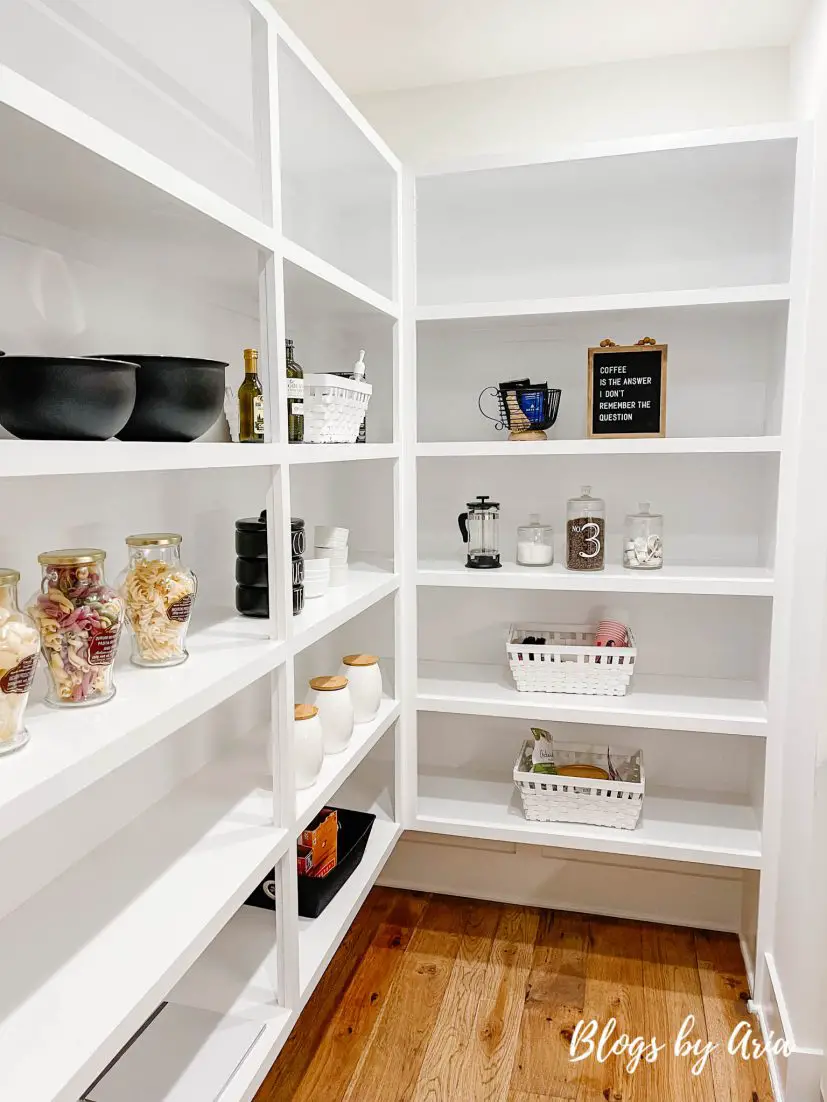 You get tons of storage space in this oversize pantry.  I'm not sure if you can really get a good idea of the size but it's pretty big.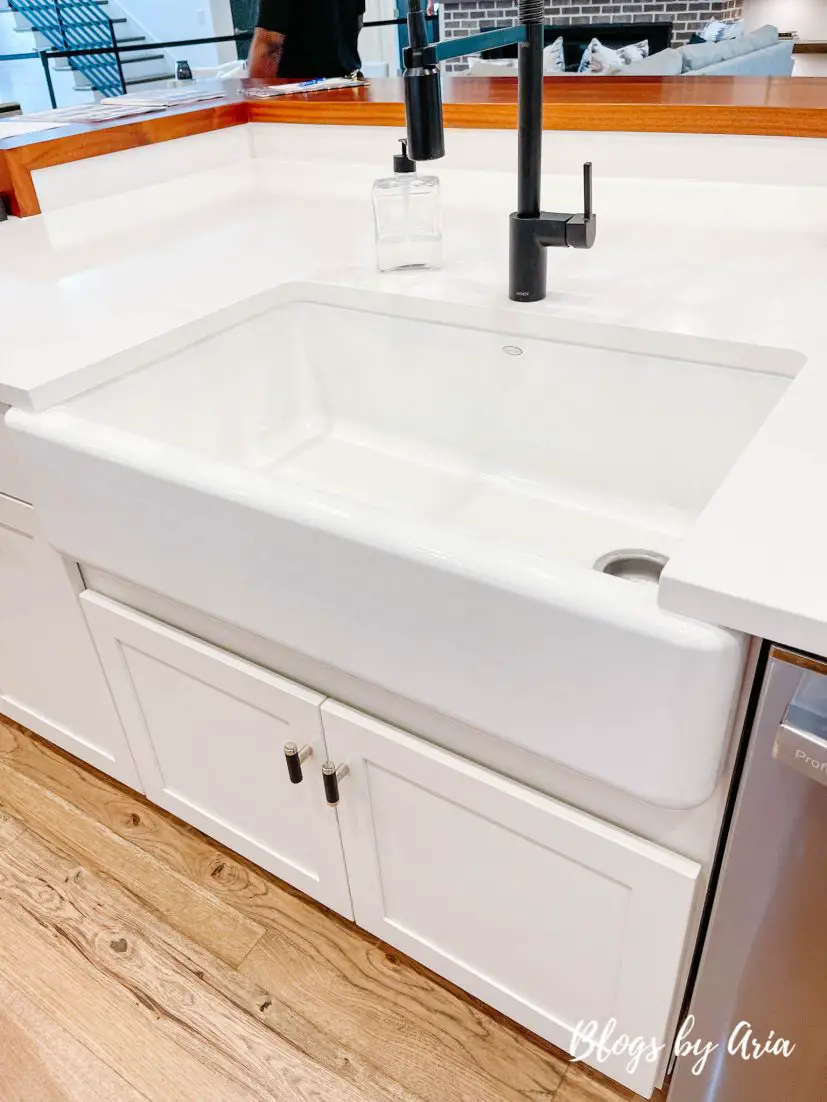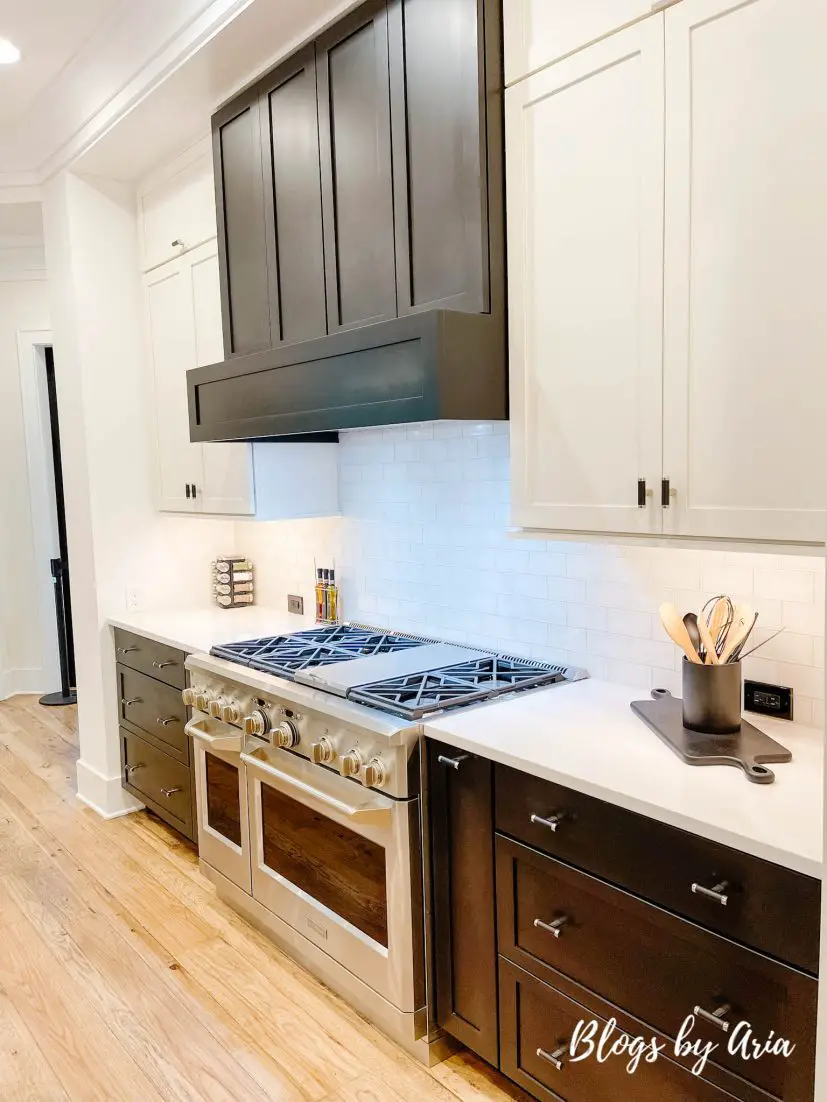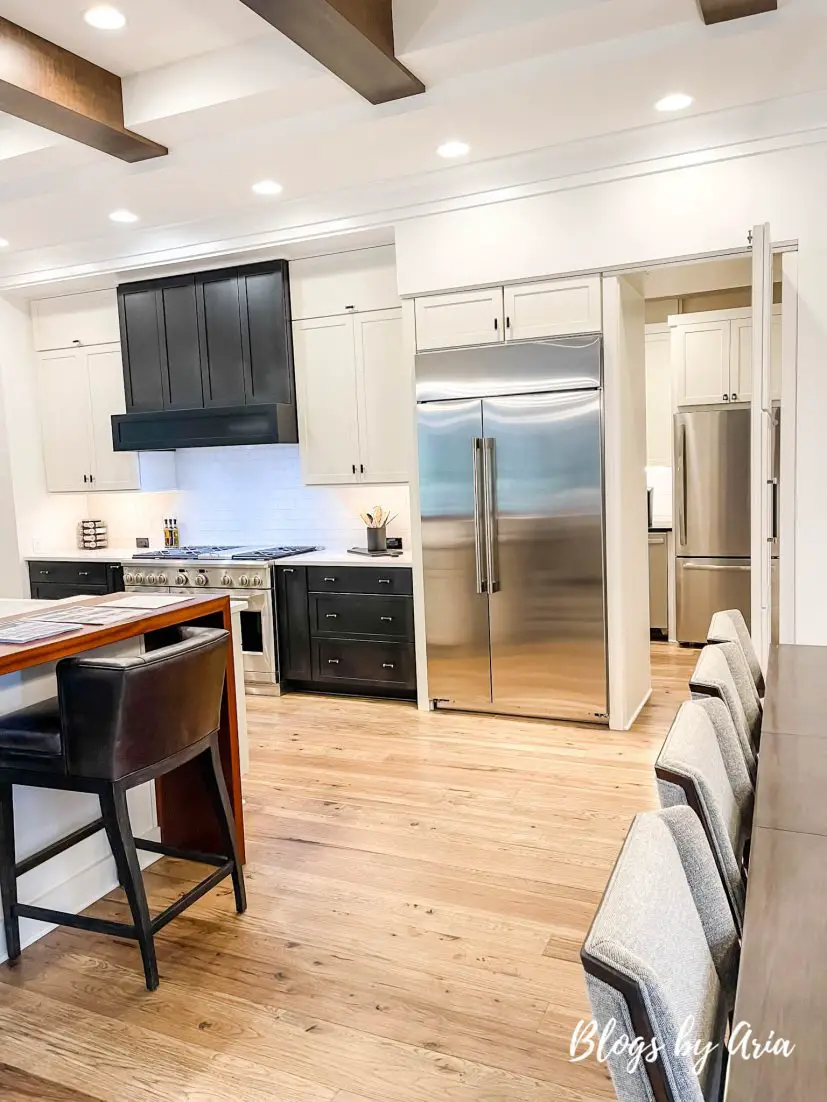 Back in the main kitchen I hope you can get an idea of just how large and stately this kitchen is.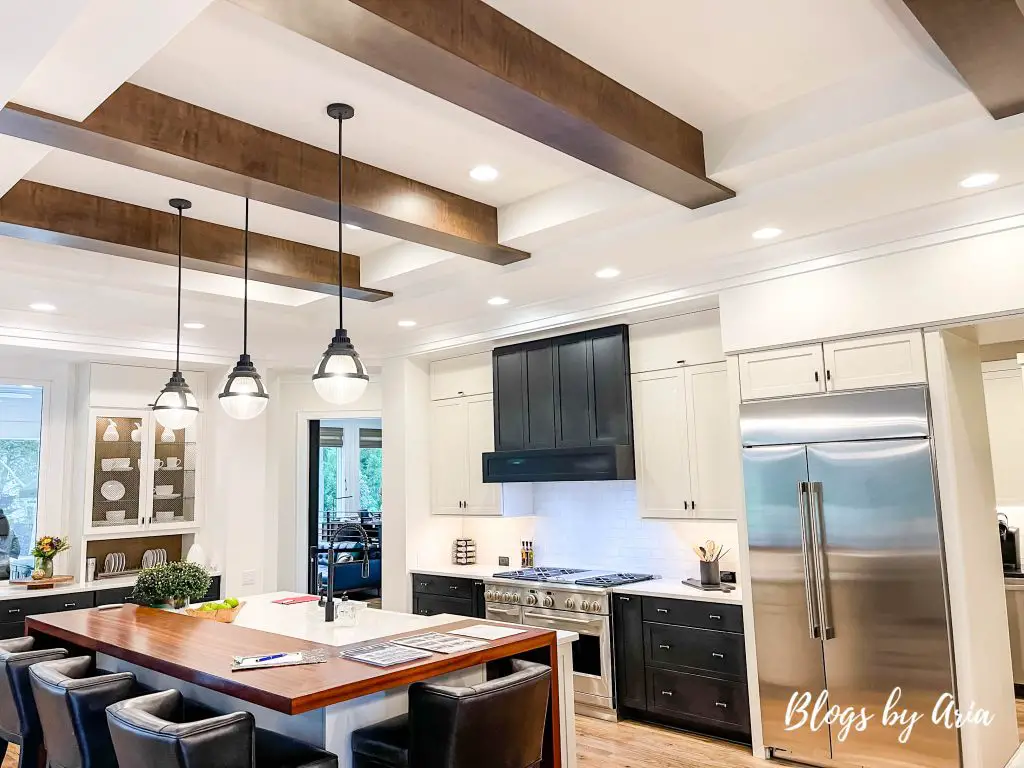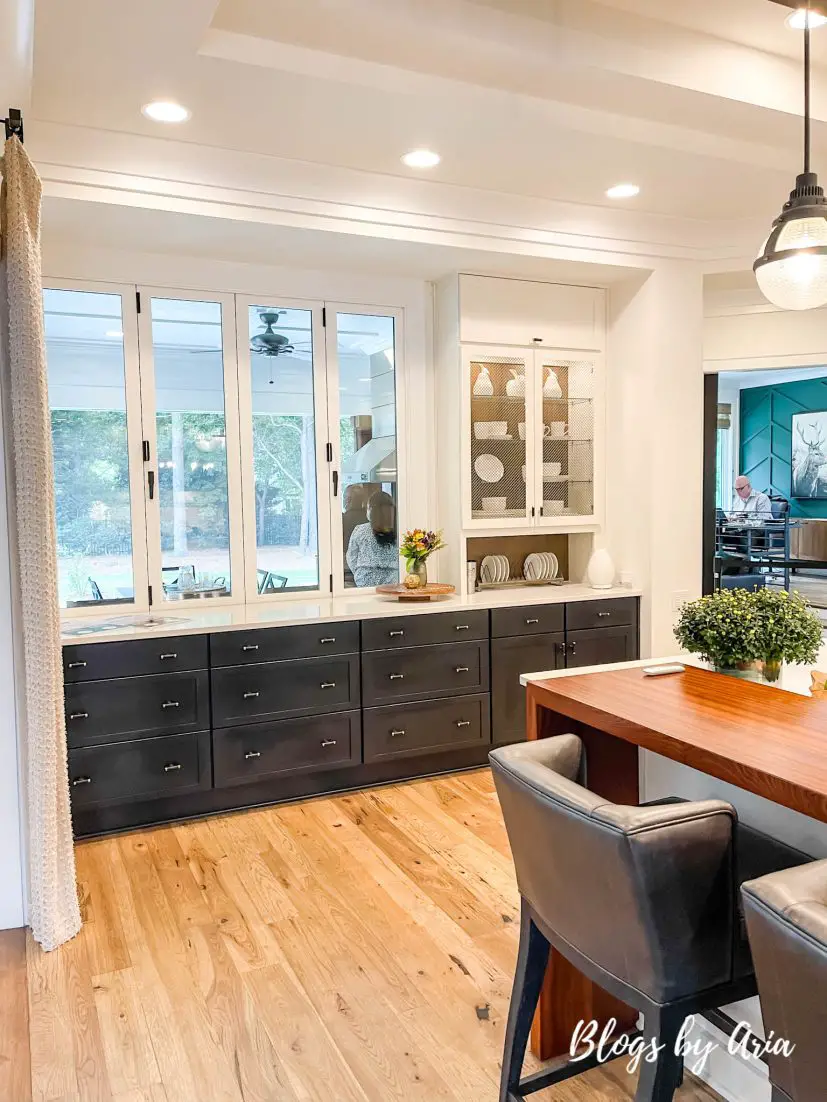 These windows open up to the back porch to create a pass through from the kitchen to the porch.
Dining Room
The dining room is equipped with a built in sideboard/buffet server.  If you've been around here awhile for some of my other Parade of Homes tours, you know how I feel about wine storage and bars out in the open.  I'm not a fan.  But at least they don't have it as a huge focal point and that I do like.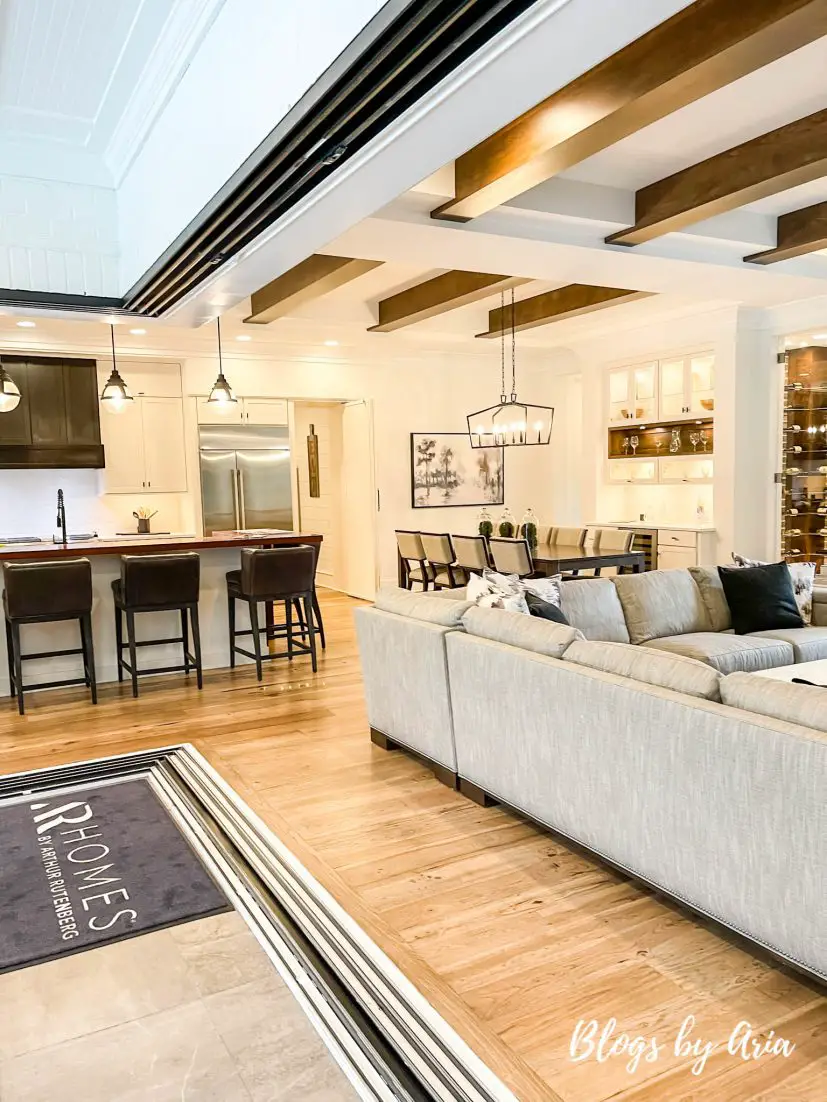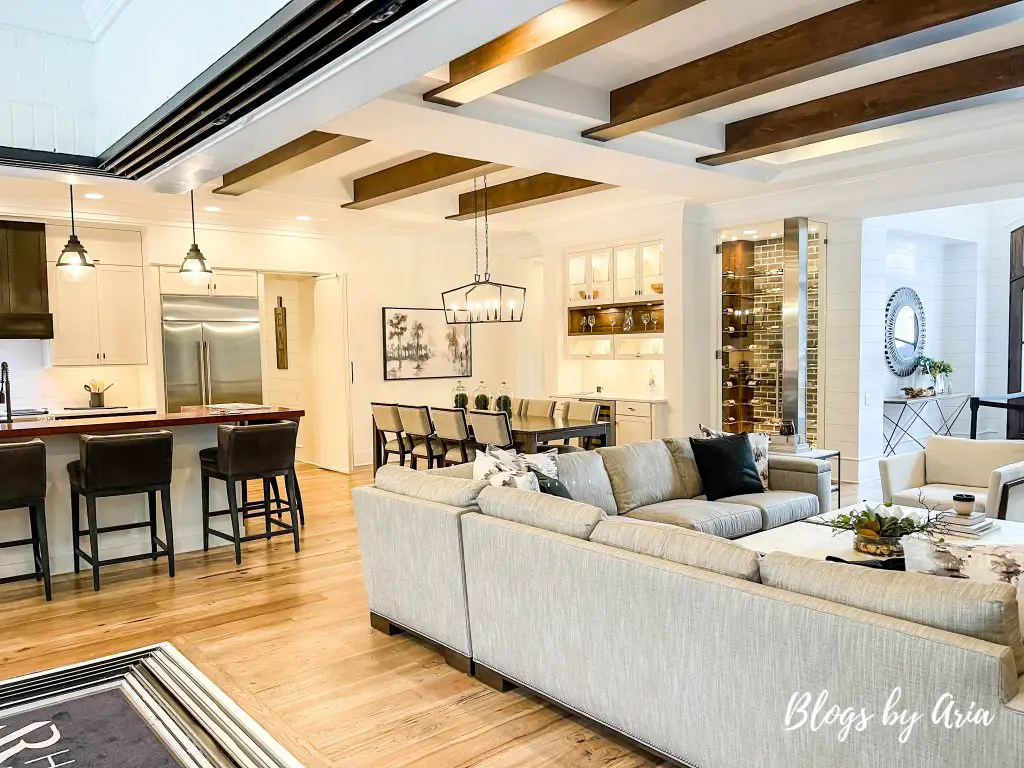 From where I'm standing, which is technically on the back porch (you can see the treads for the retractable doors on the floor) you can take in the full main floor.
Owners Suite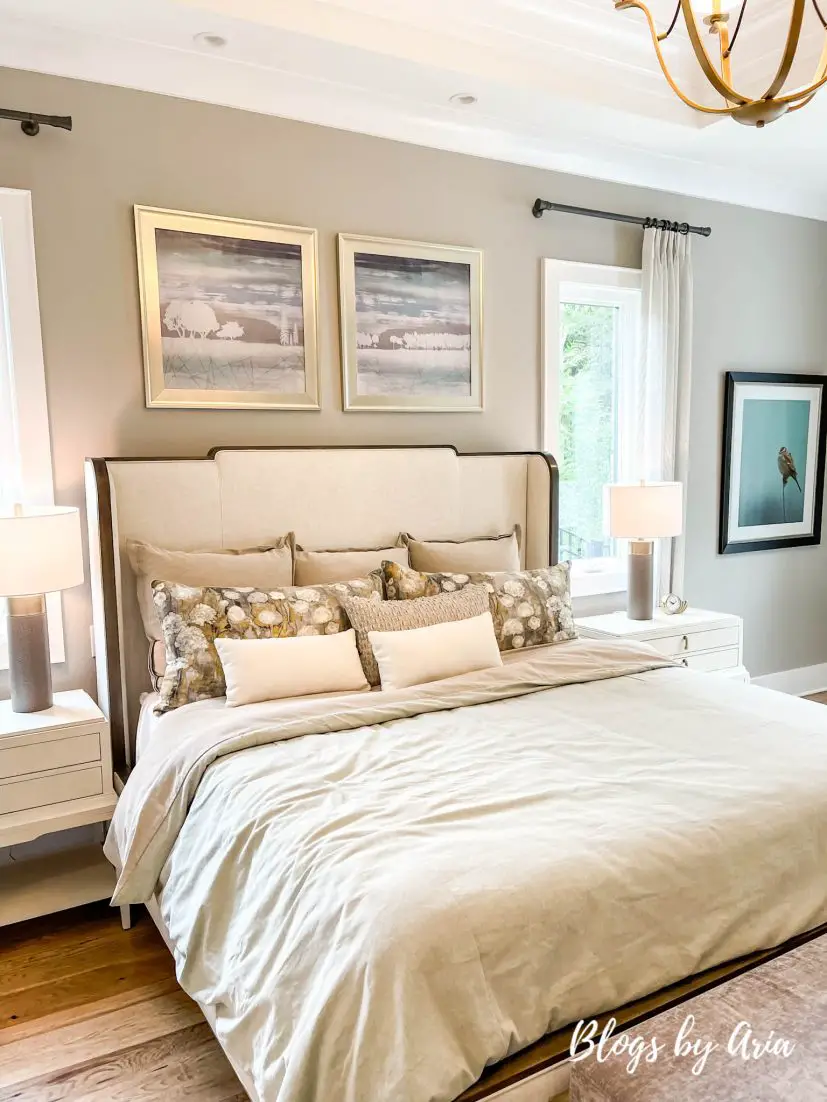 The owner's suite is on the first floor and also has access to the back porch.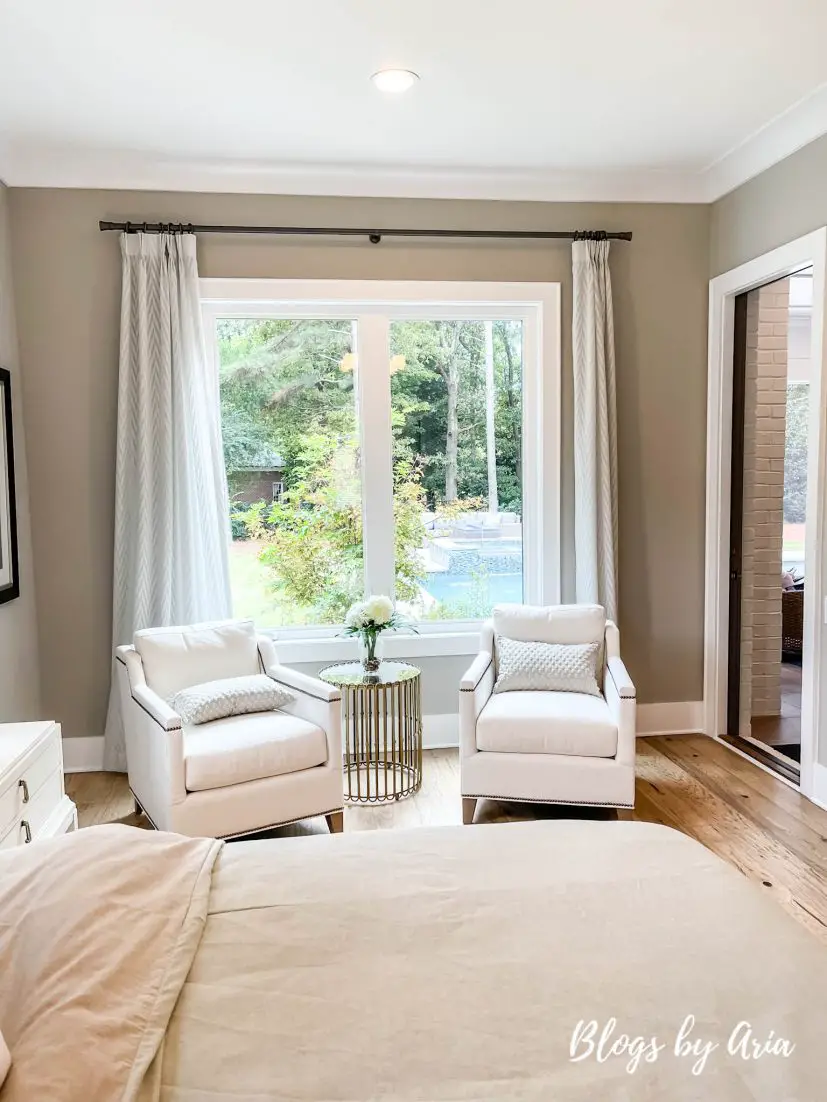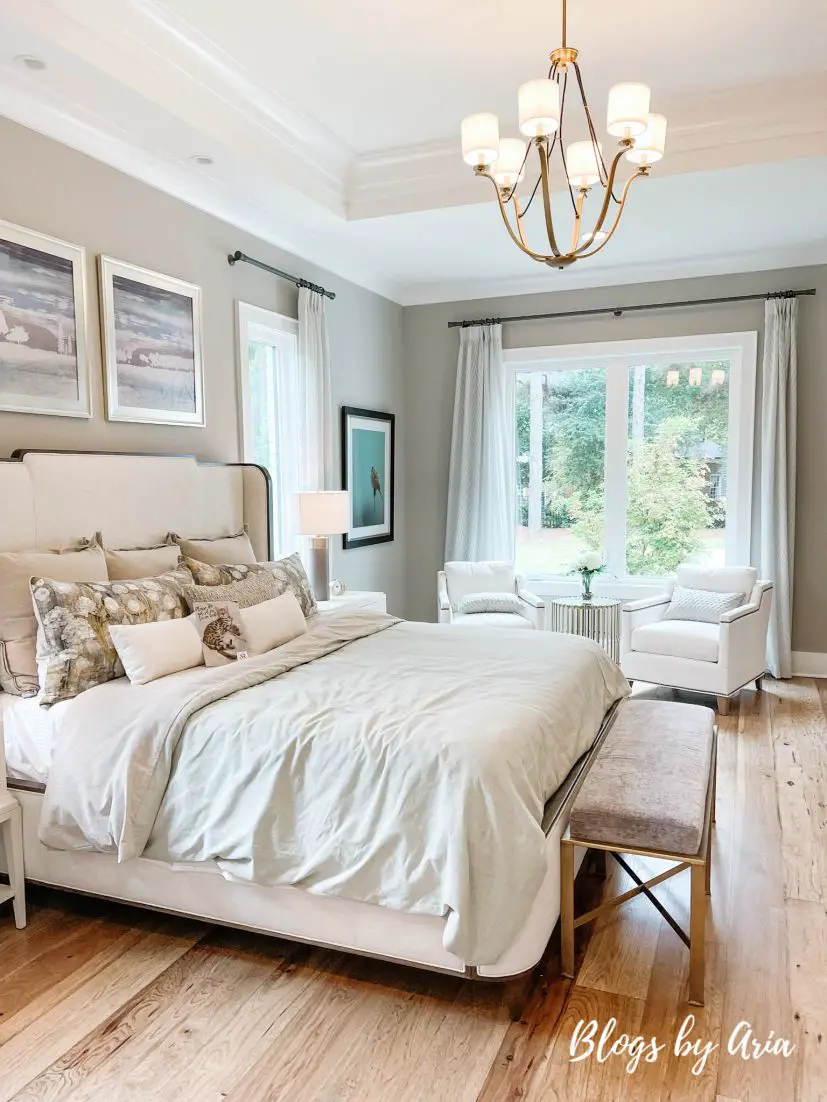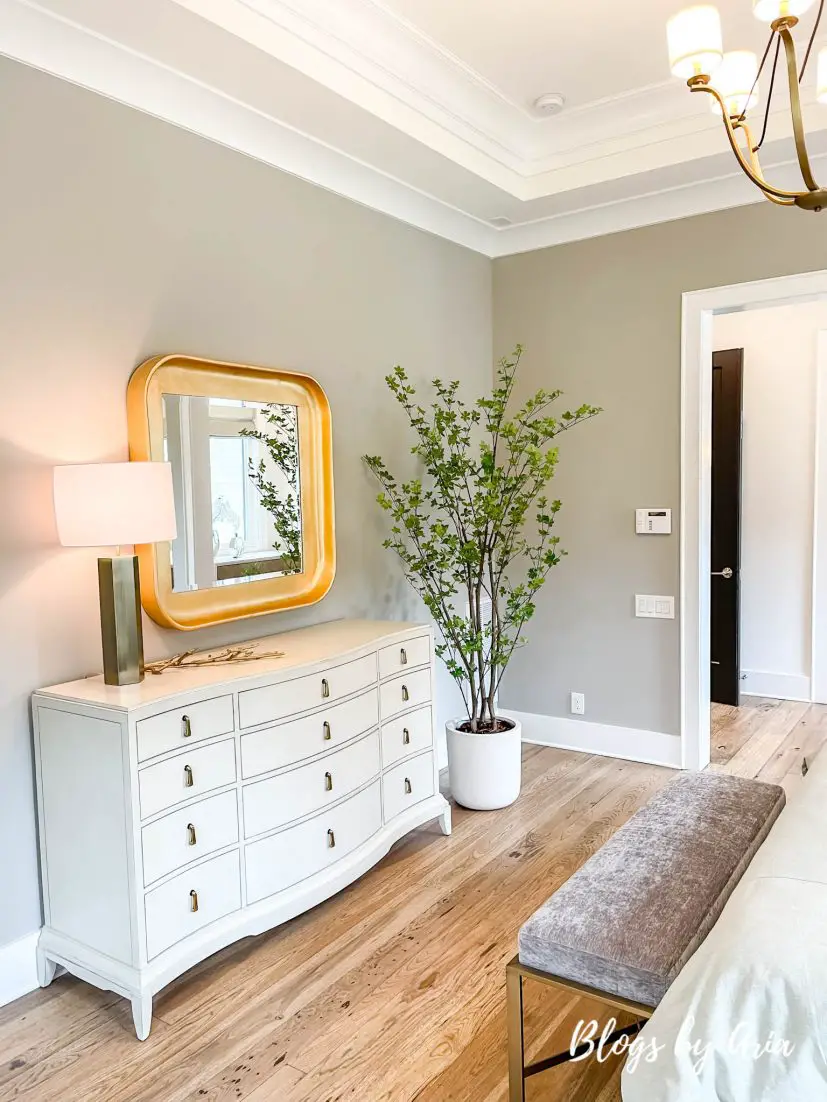 Primary Bathroom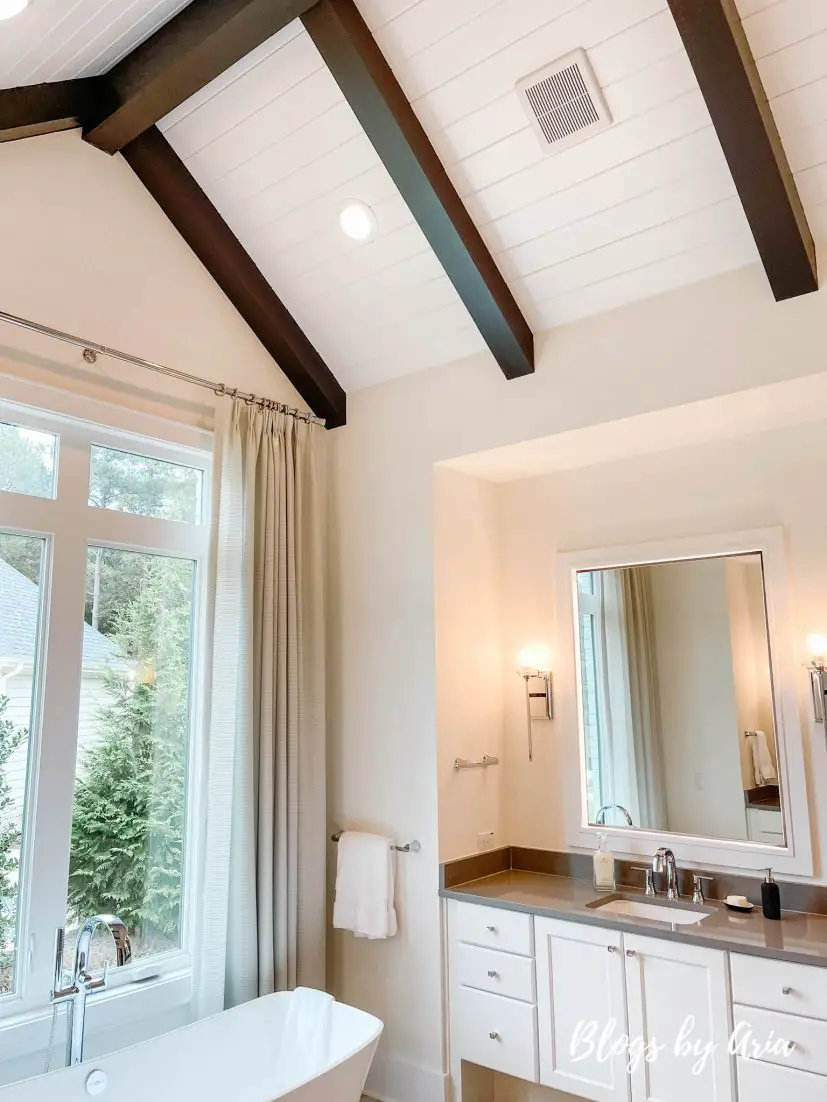 The owners bathroom is where it really shines!  Just look at the beautiful vaulted planked ceiling!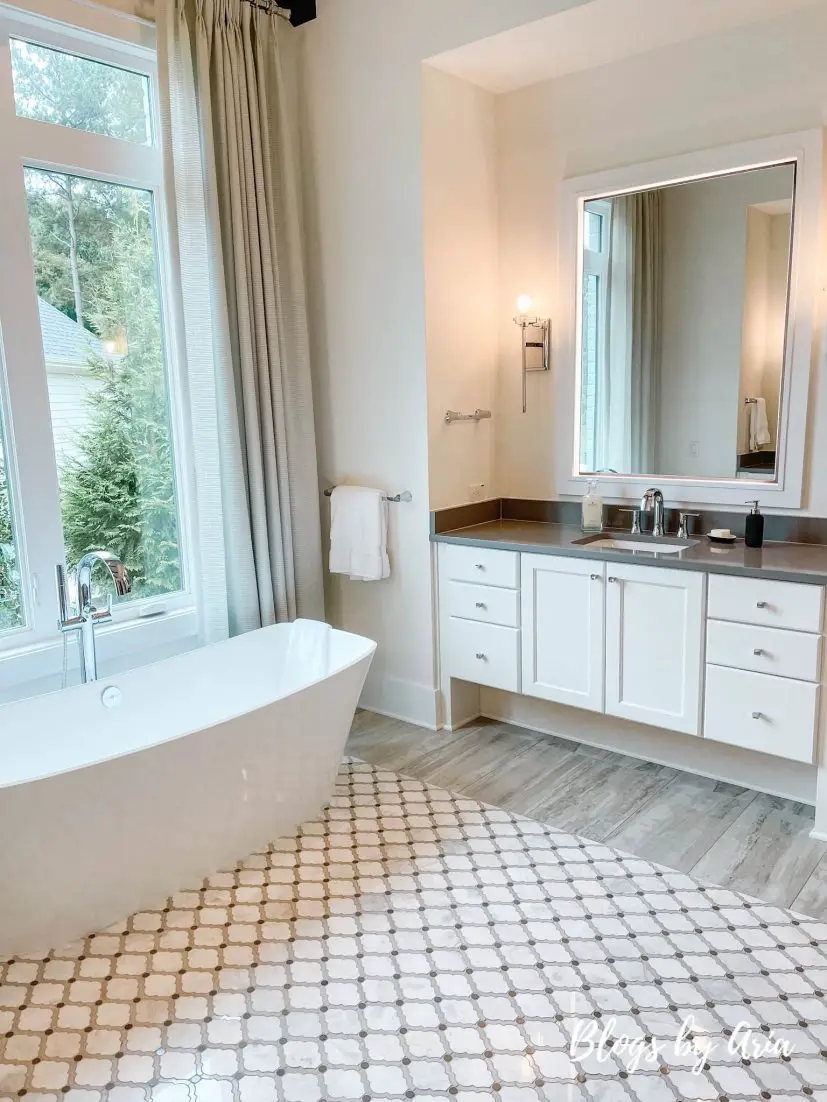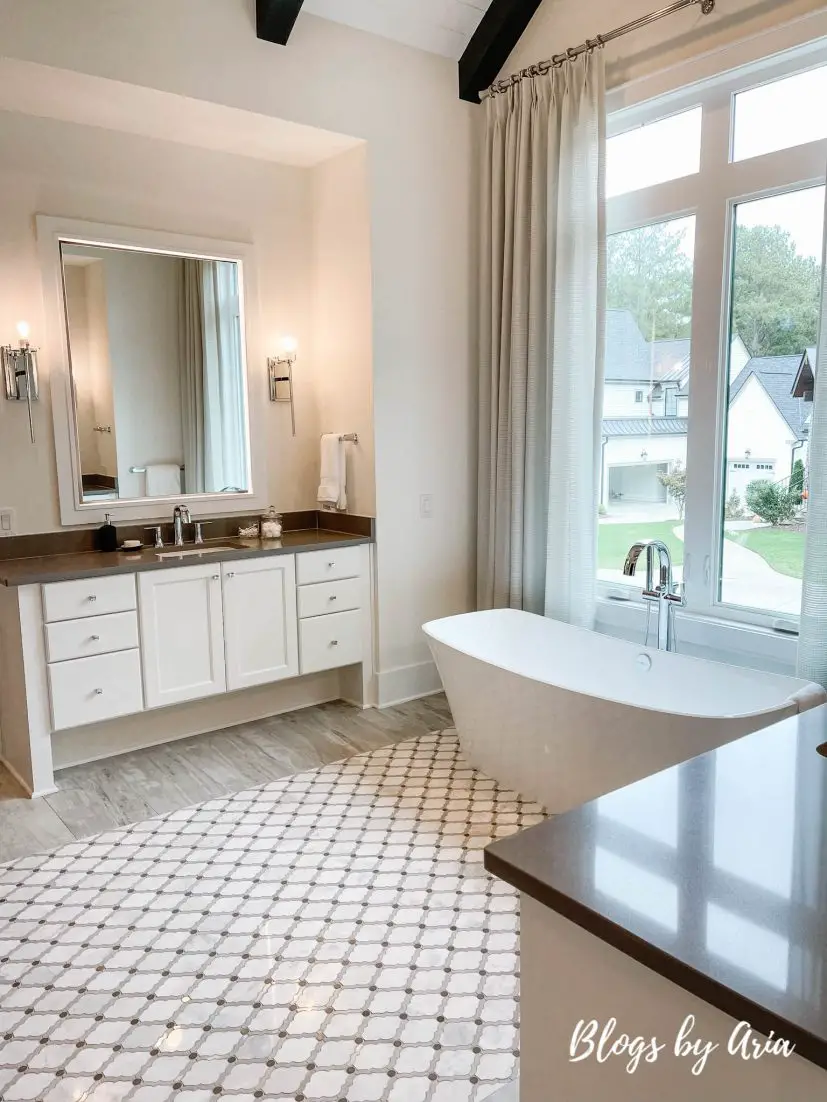 Separate vanities provide lots of storage and I love the accent floor inlay tile with the standalone bathtub.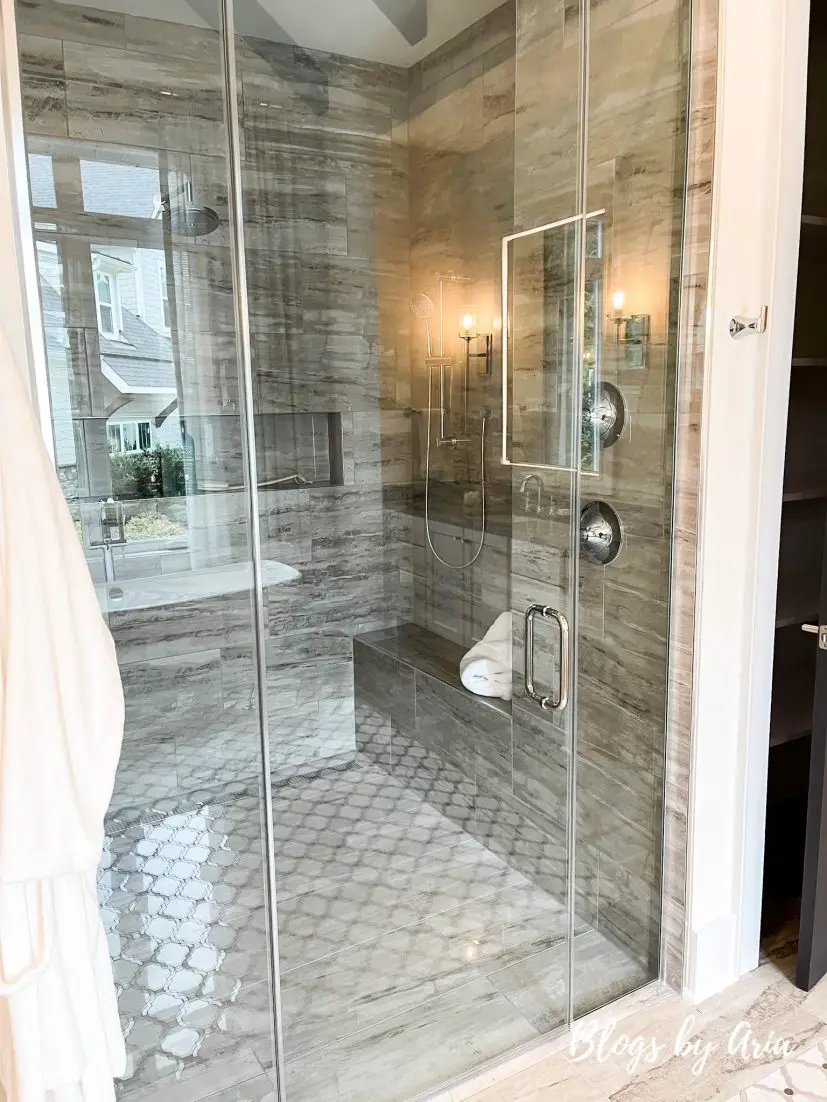 An oversized shower completes the primary bathroom.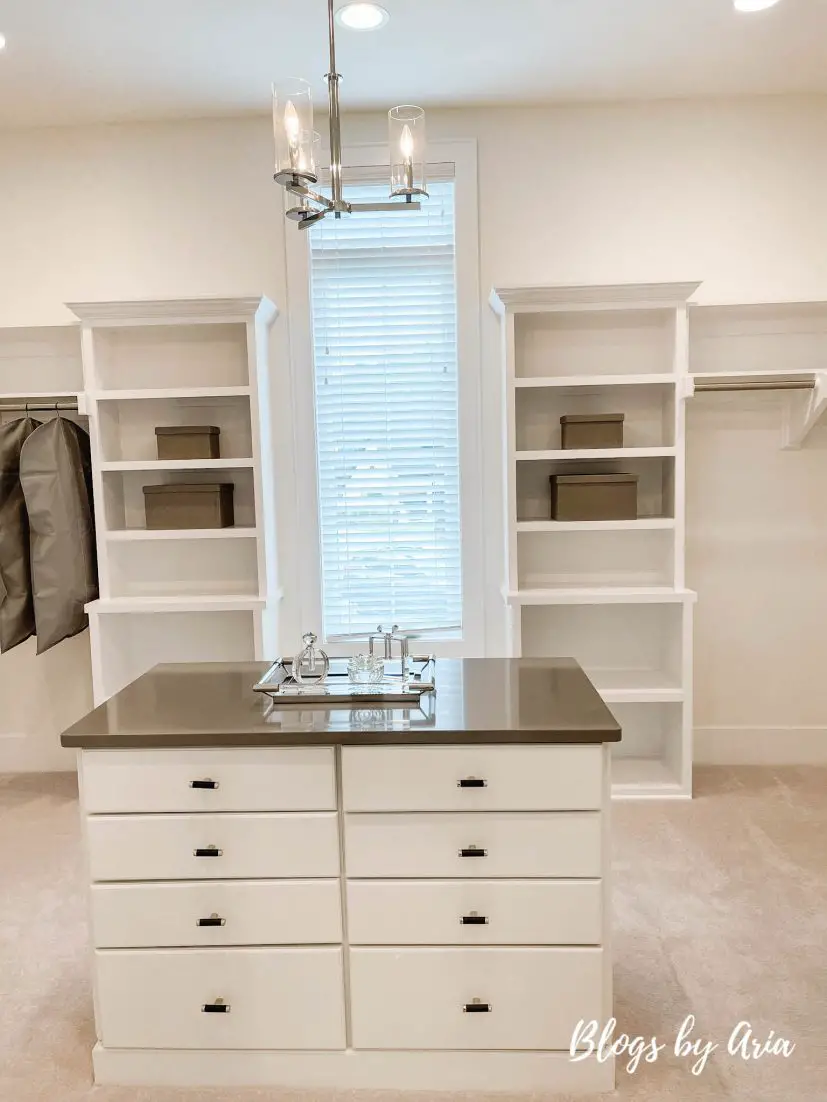 A quick peek into the walk in closet…it's so much larger than what I could capture!
Den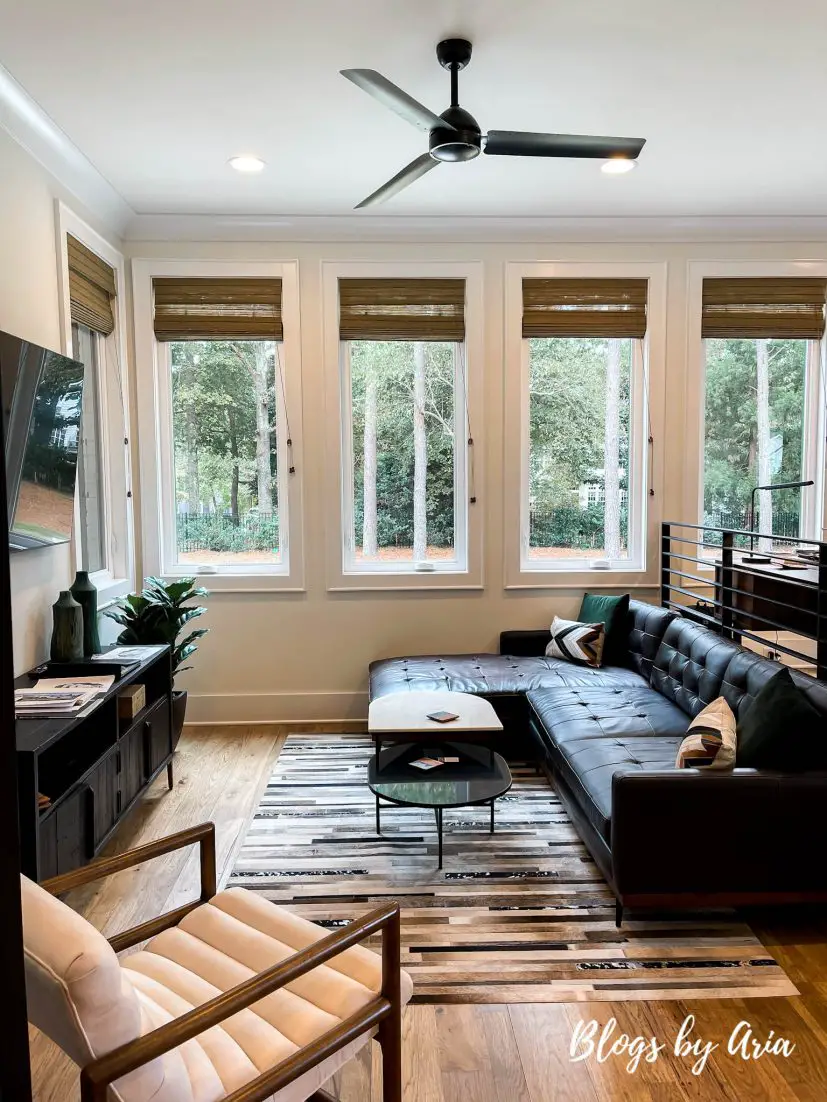 In one of the shots of the kitchen you saw there was a room with a green accent wall.  This is the other side of that room.  There was a man sitting at the desk and I felt awkward about taking a picture of him.  This is a den off of the kitchen with an office area.
Outdoor Living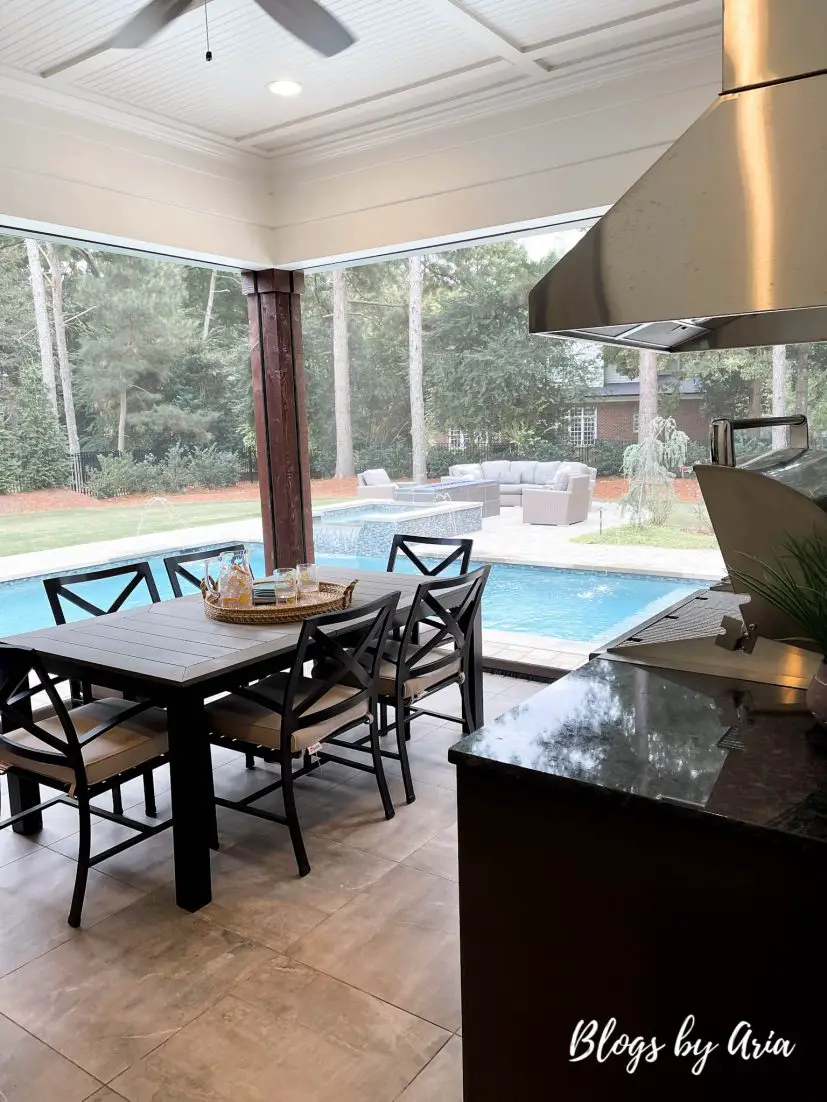 I wasn't able to get a lot of pictures of the outdoor living space.  It's definitely an impressive backyard.  Earlier in the tour you saw there was an outdoor living space off of the living room.  Well that flows into the outdoor dining and kitchen.
In addition to that, there's a nice size L-shape swimming pool with even more seating.  Not to mention there's still plenty of yard left to spare!
Utility Room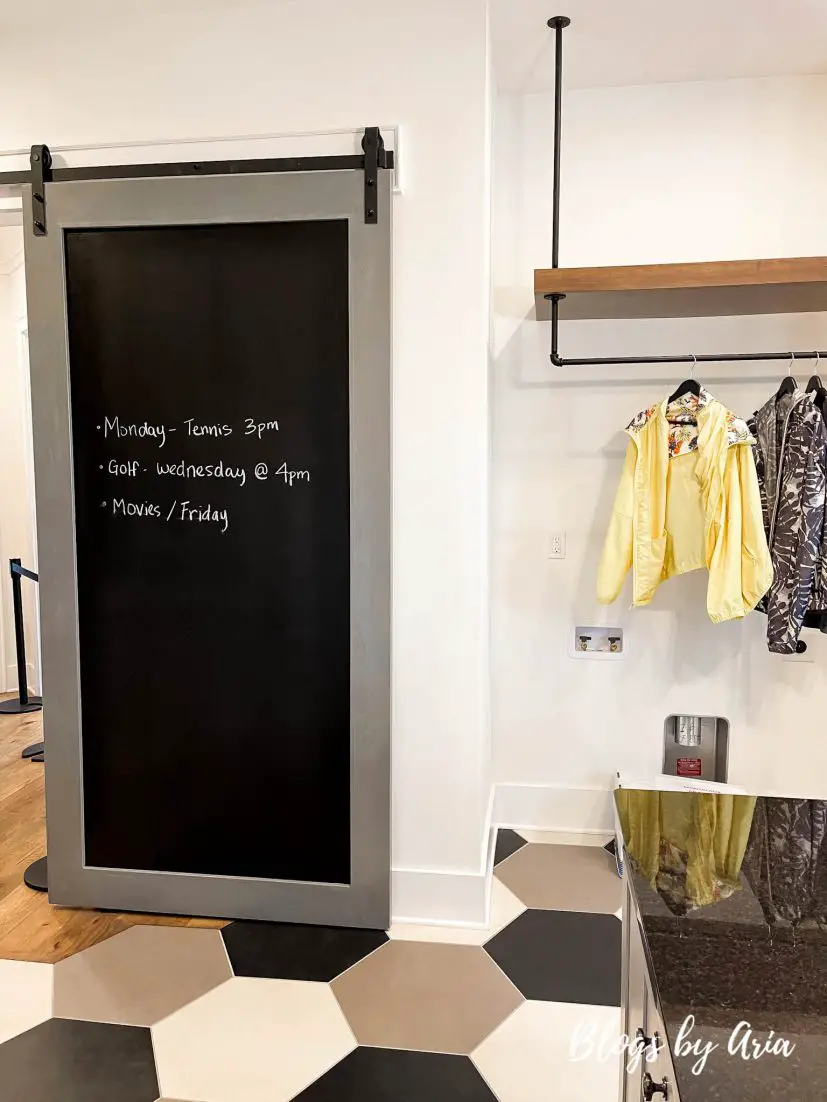 A chalkboard barn door  leads from the utility room to the kitchen/den area.  It's perfect for keeping up with family schedules or menus.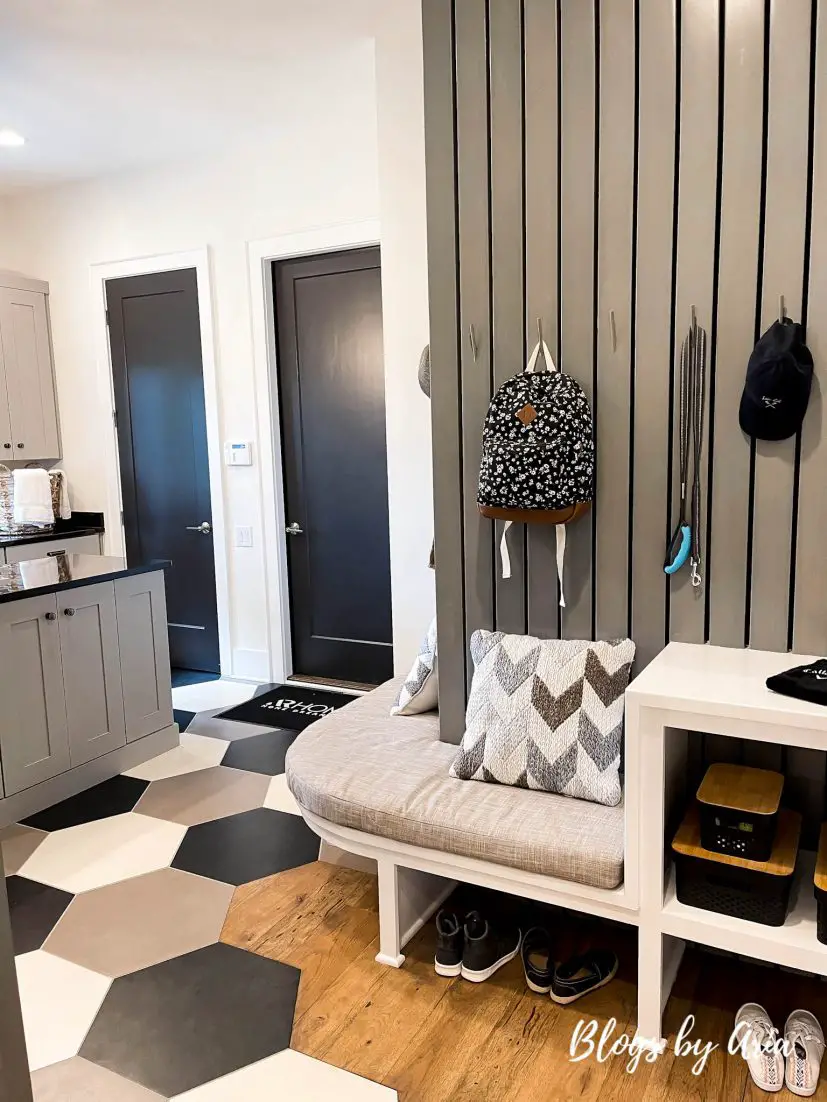 The utility room consists of the mudroom and laundry room off of the garage entrance.  In this picture the door on the right leads to the garage and the door on the left is a coat closet.  Yes…even more storage!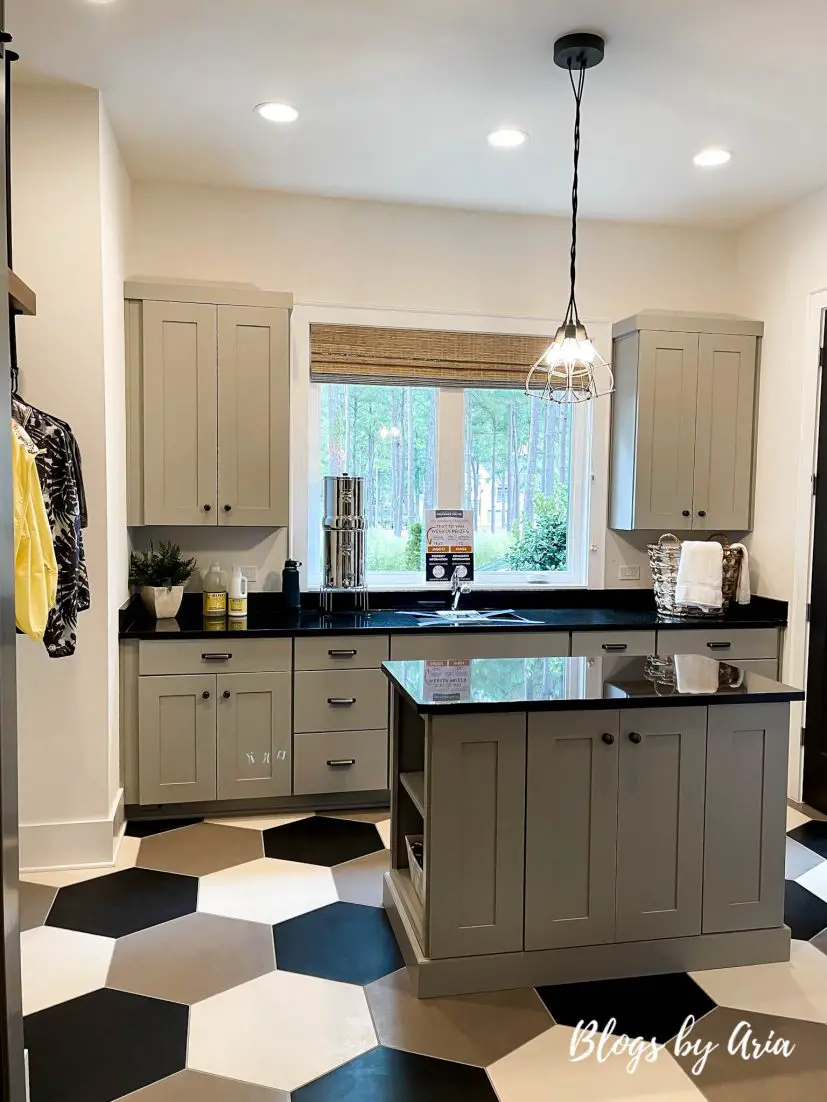 The laundry space has a hanging rack and a large island for added storage and folding.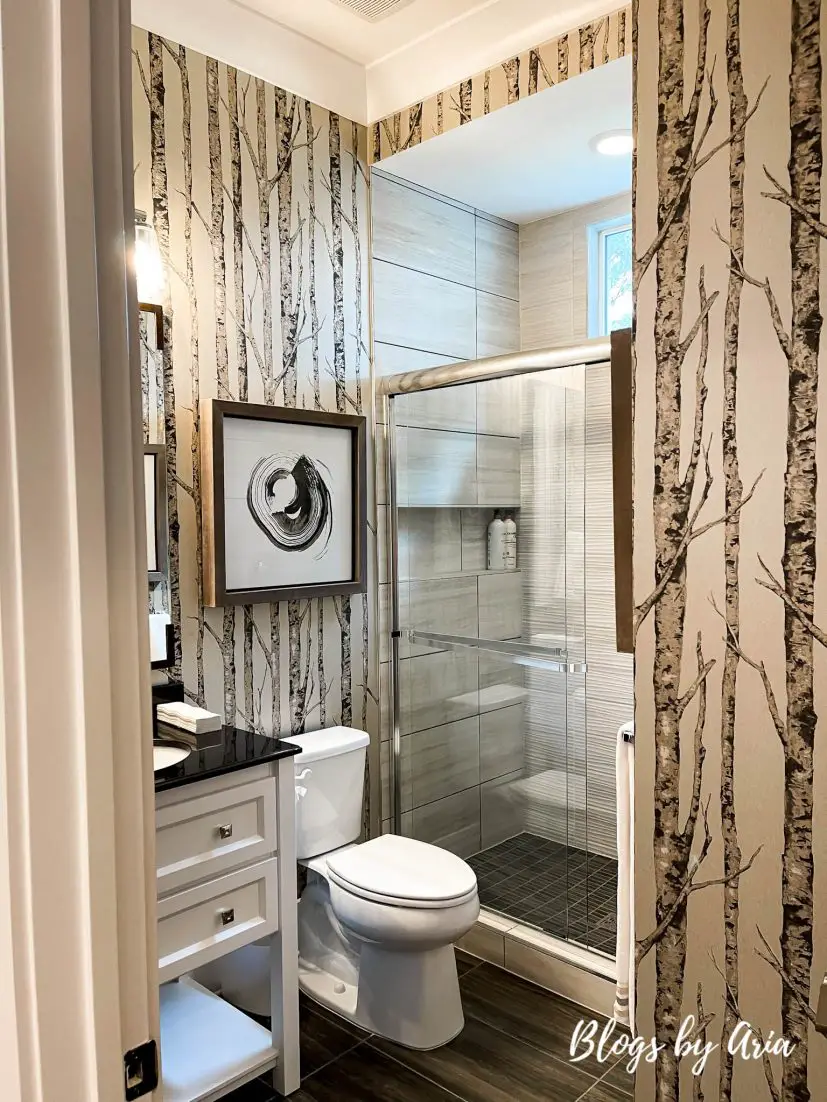 The bathroom is located off of the utility room.  Why it's a three piece bathroom and not a powder room is beyond me.
Second Floor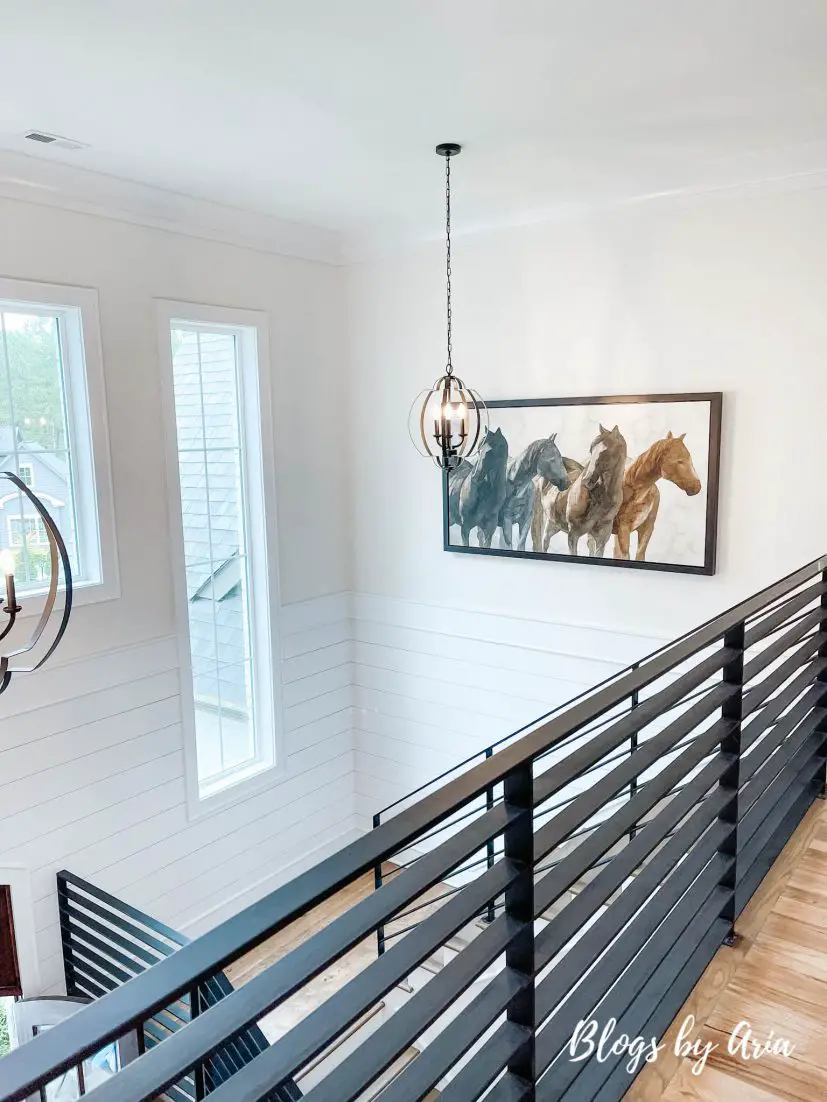 From upstairs you can see the shiplap wall continues up the two story foyer.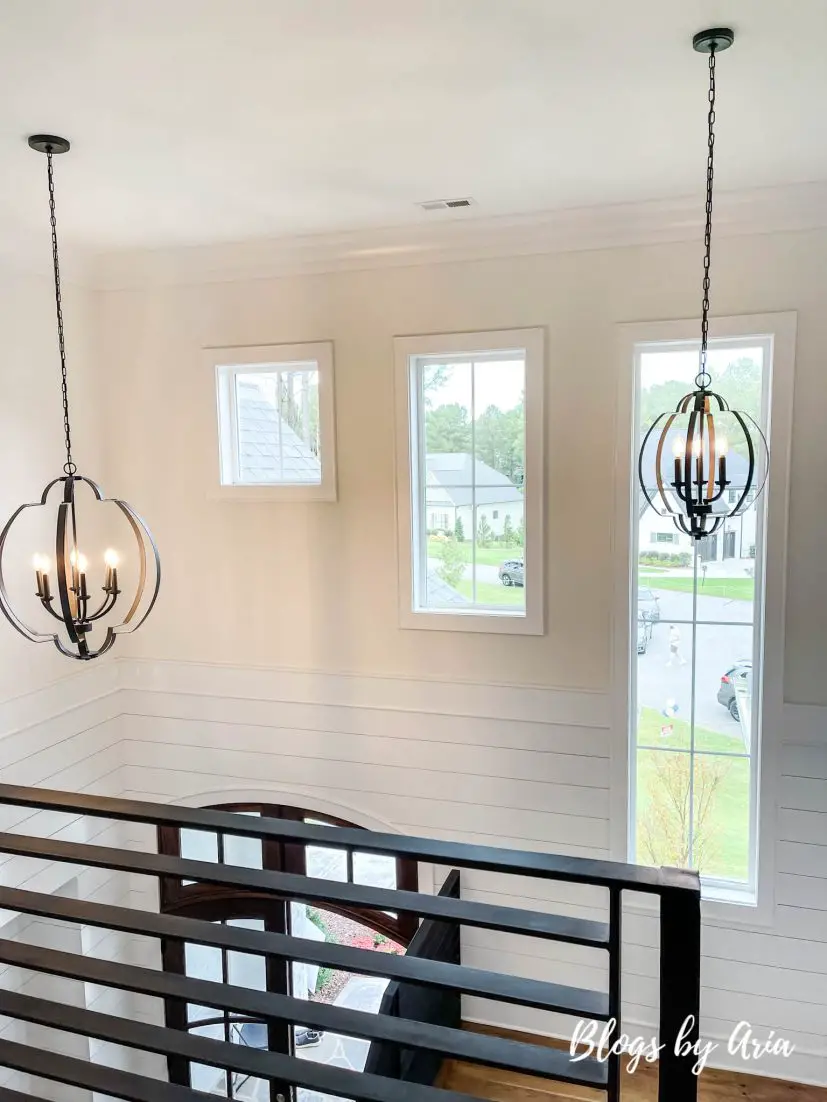 Butterfly Bedroom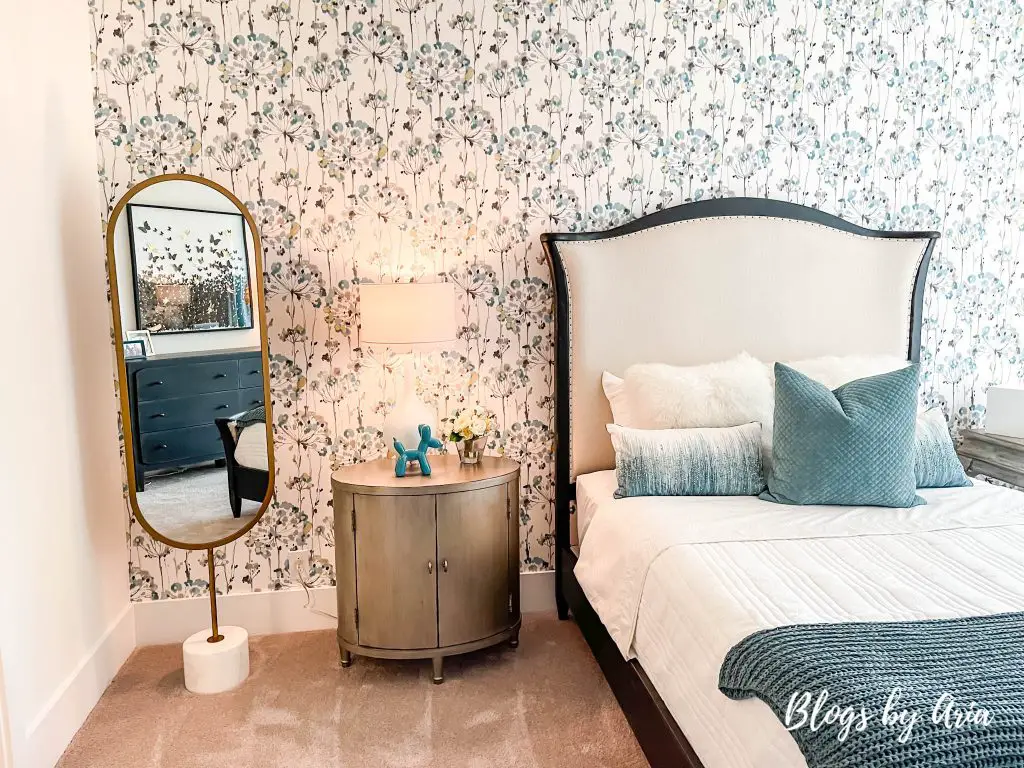 There are two bedrooms on the second floor that each have walk in closets and their own bathroom.  I love this wallpaper!  It's perfect for a bedroom.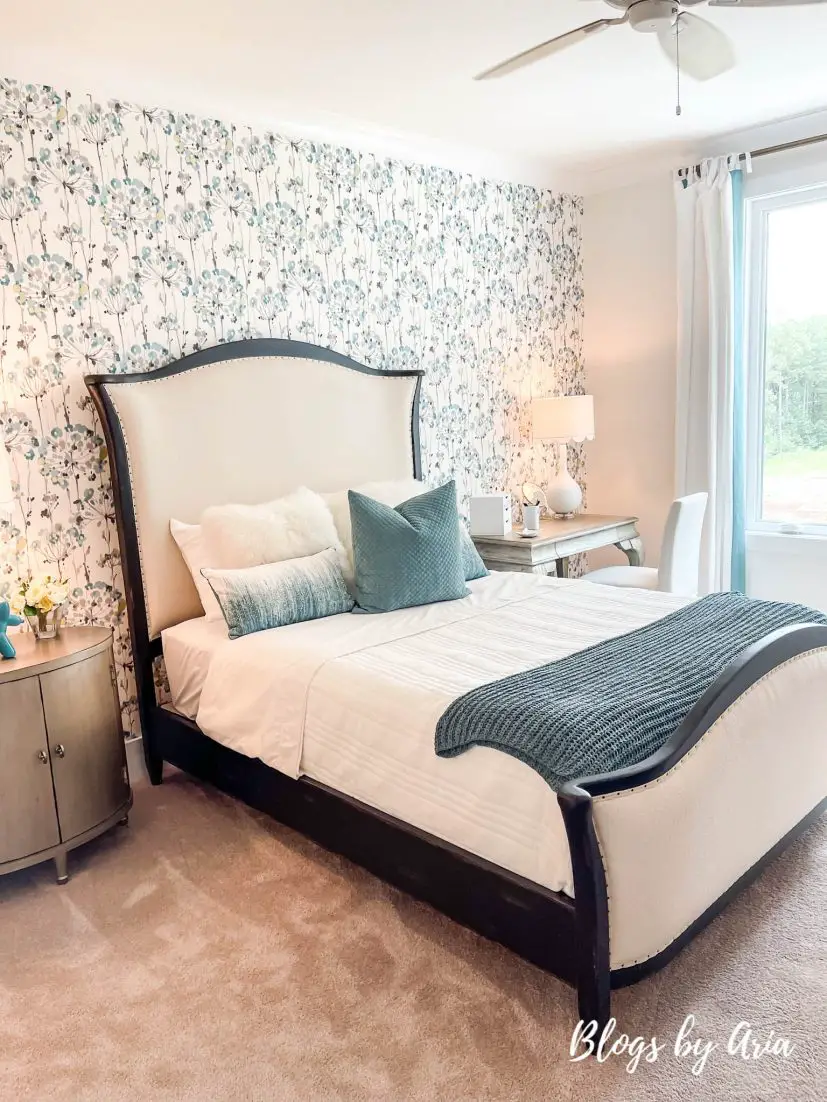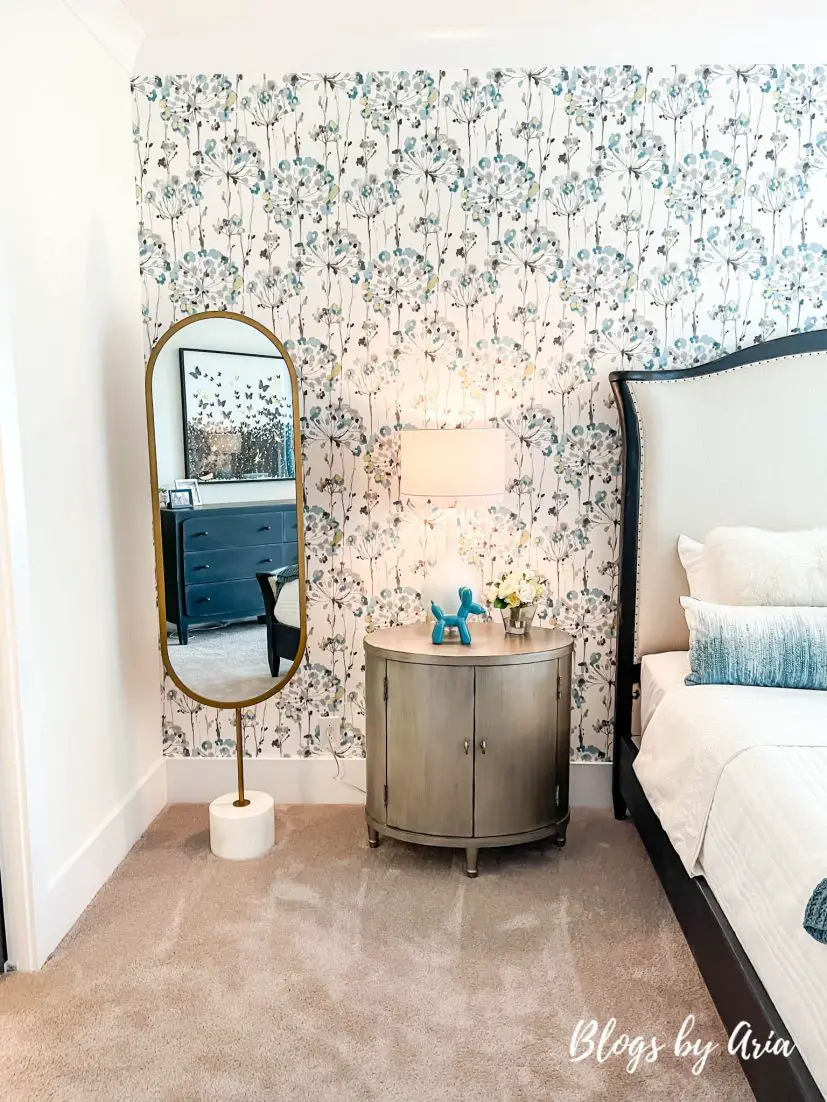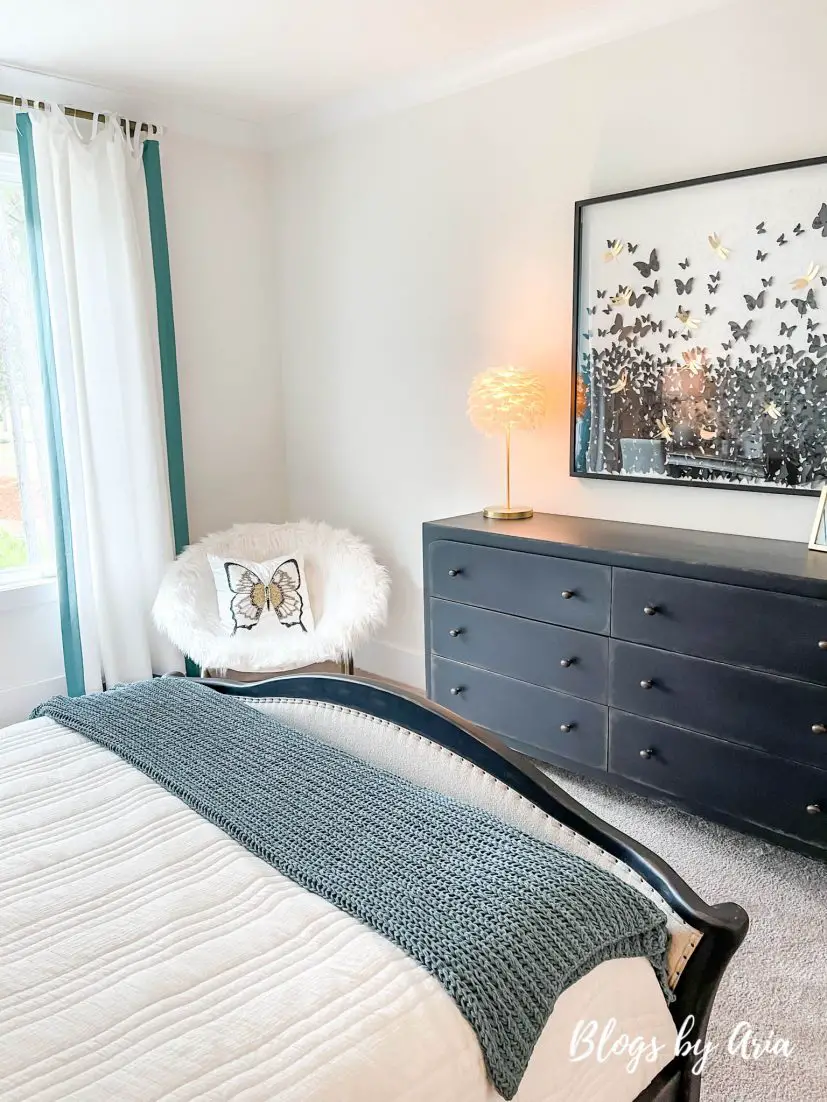 Black and White Bathroom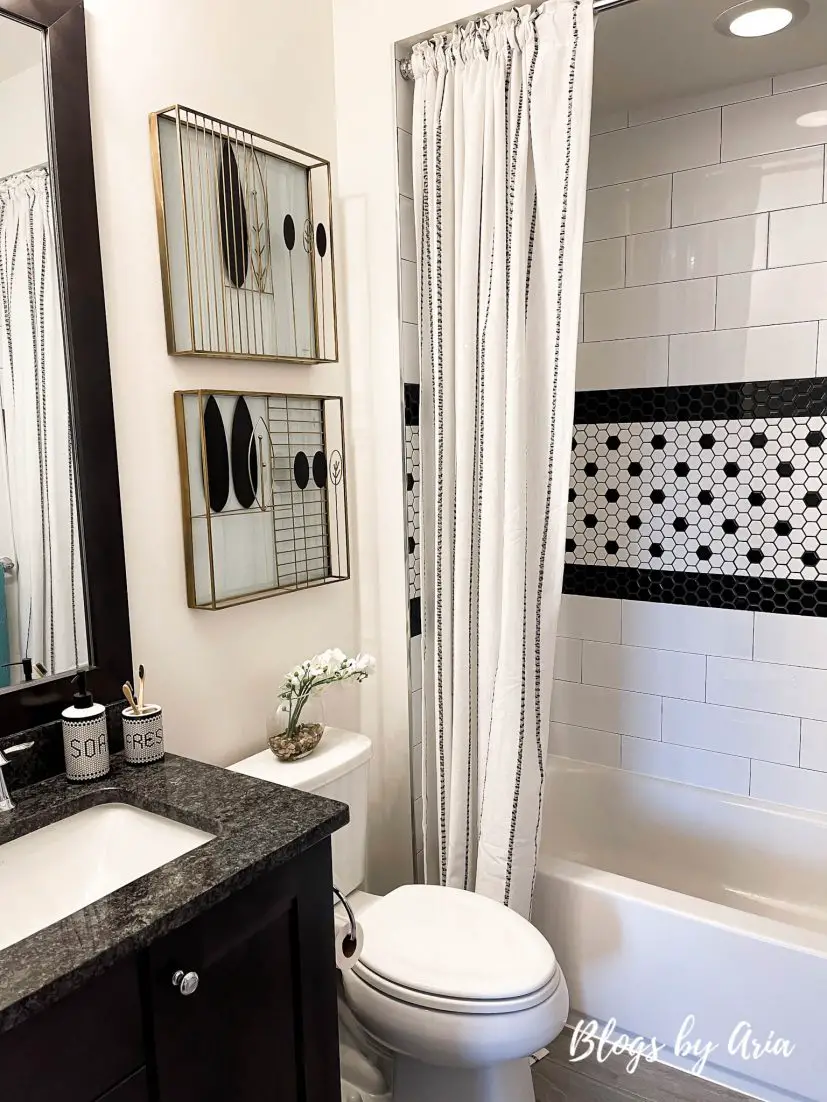 Love the black and white honeycomb shower accent tile.  You wouldn't expect to see such a contrast to the butterfly room into a dark bathroom right?  But I like it!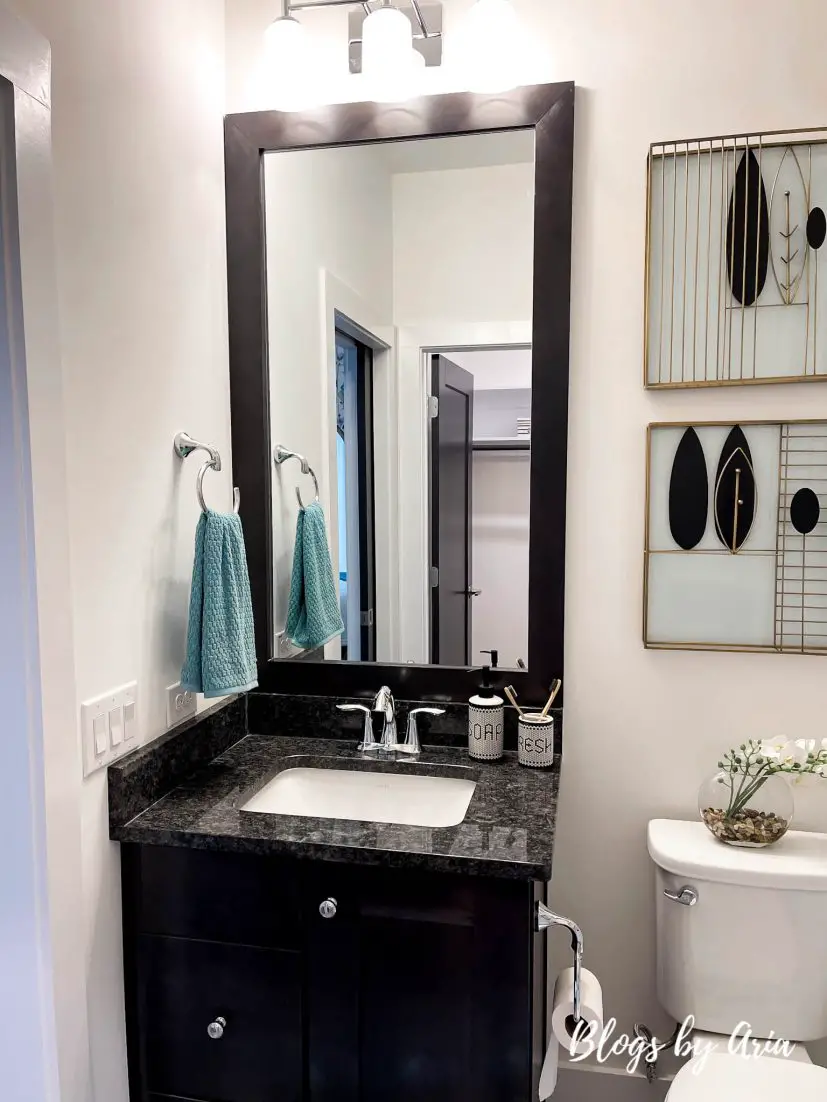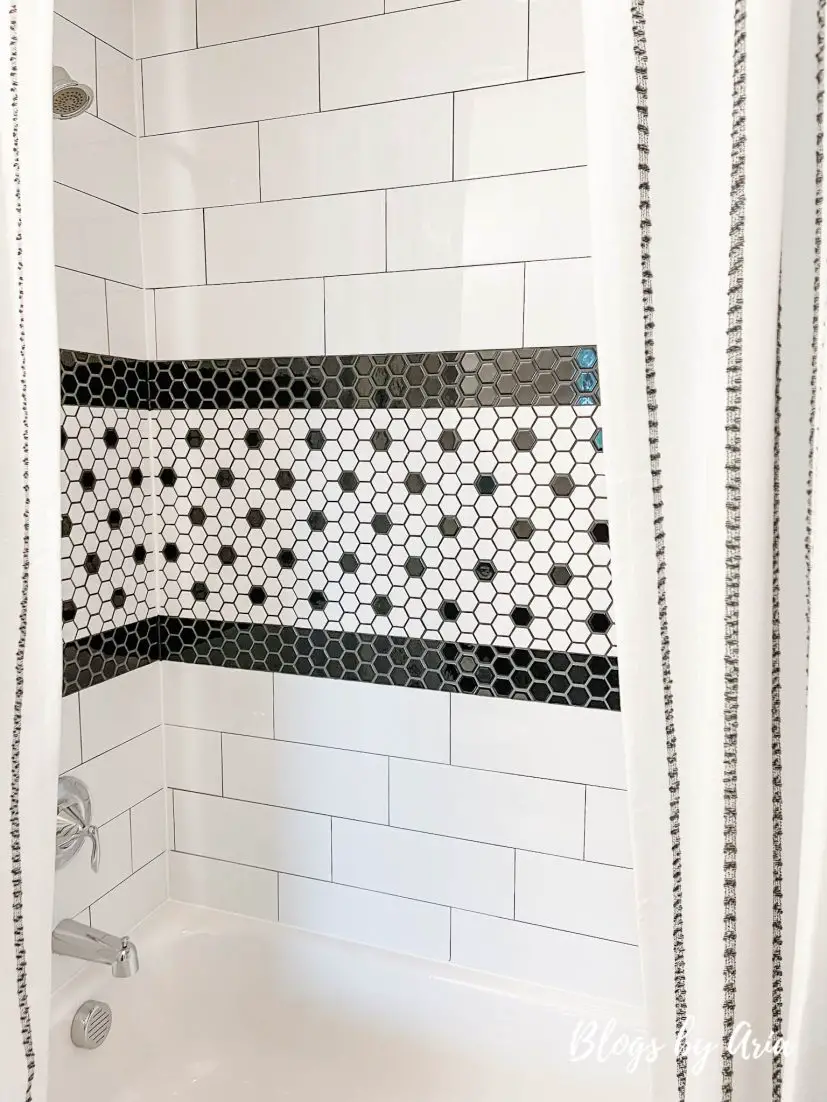 Secondary Bedroom and Bathroom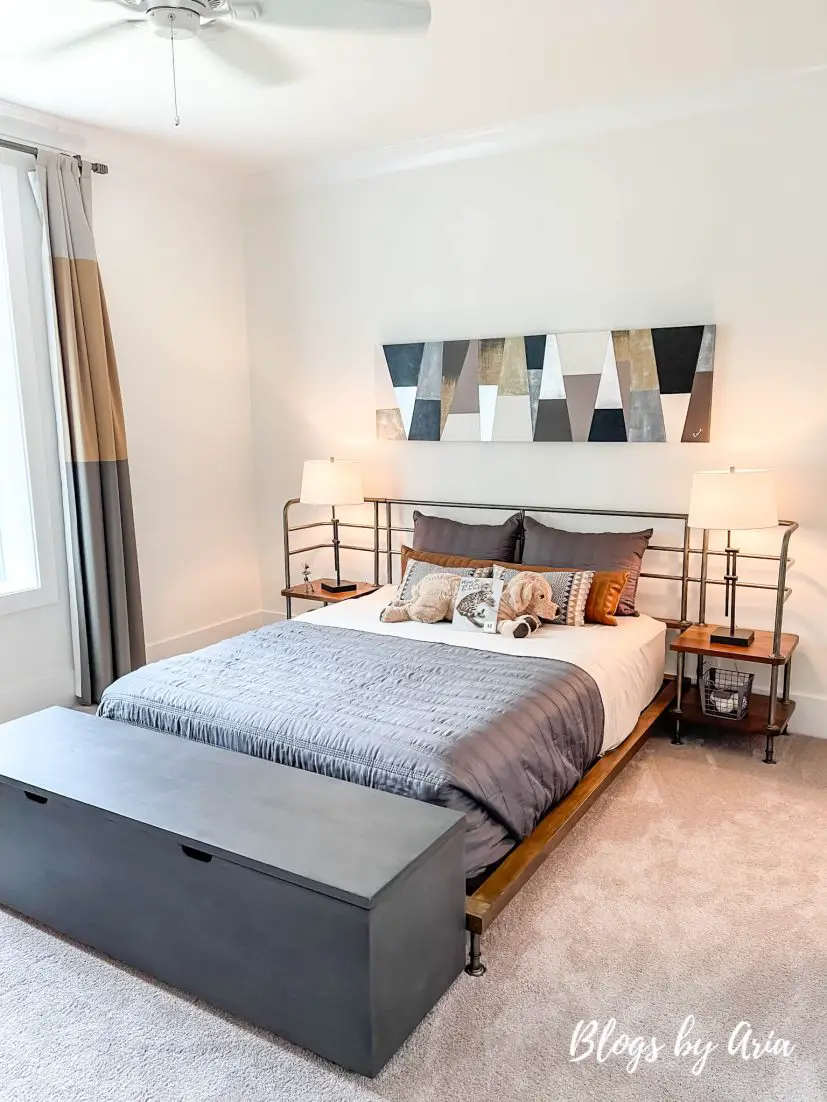 Isn't this a unique bed?  I've been trying to find a similar option and when I do I will link it.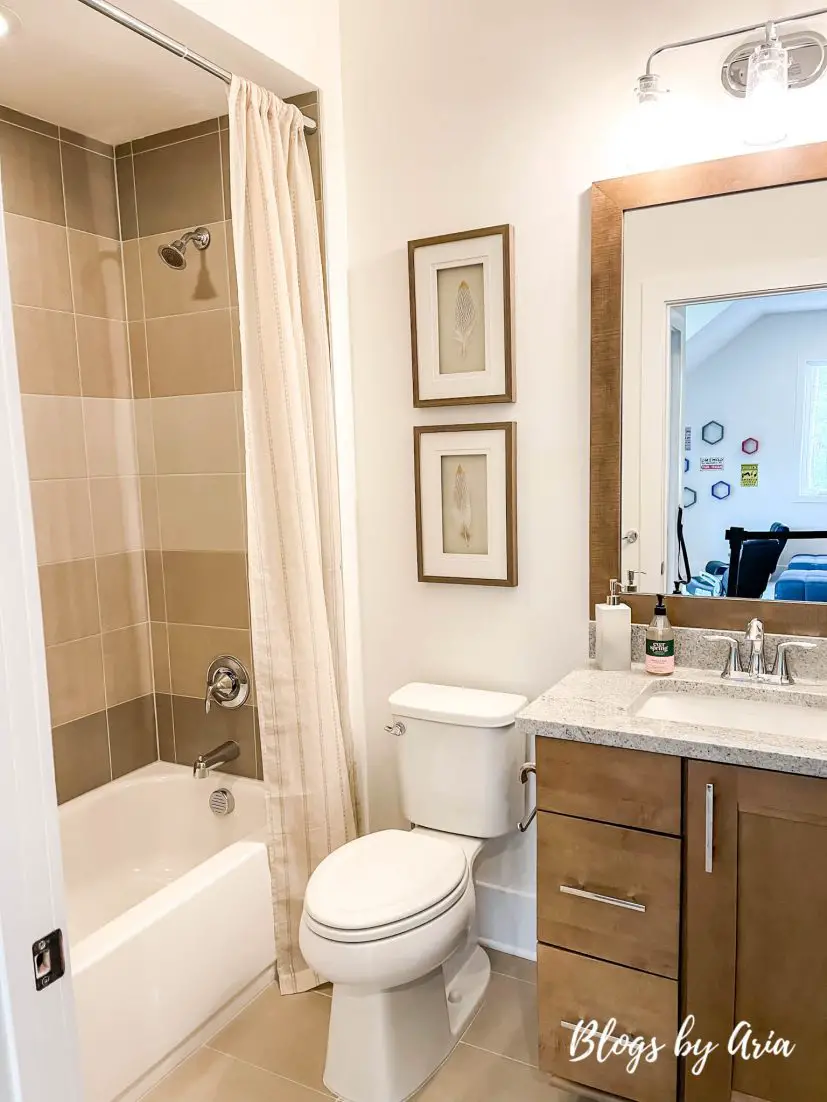 This bathroom is attached to this secondary bedroom but also is accessible to the hallway.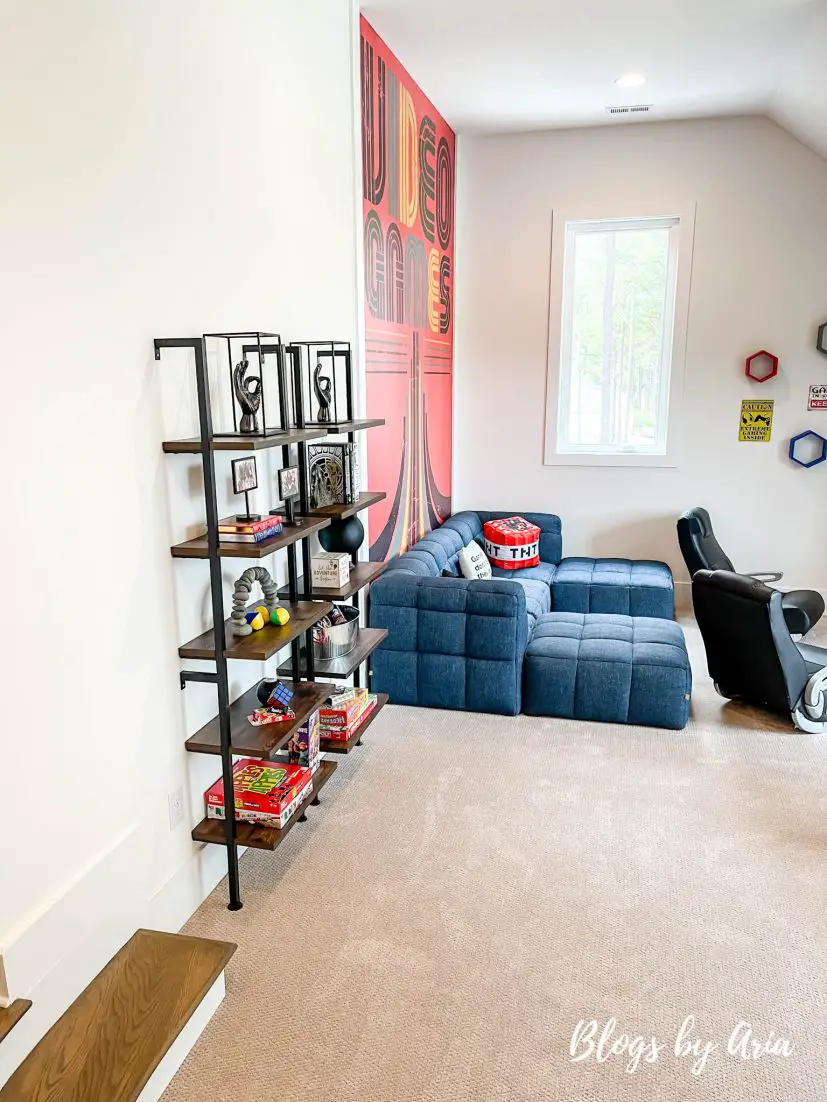 It was when I saw this room that my deja-vu really hit me.  Because this isn't a room that you'd see laid out and decorated exactly the same!  This is a flex space that is used as a video game room.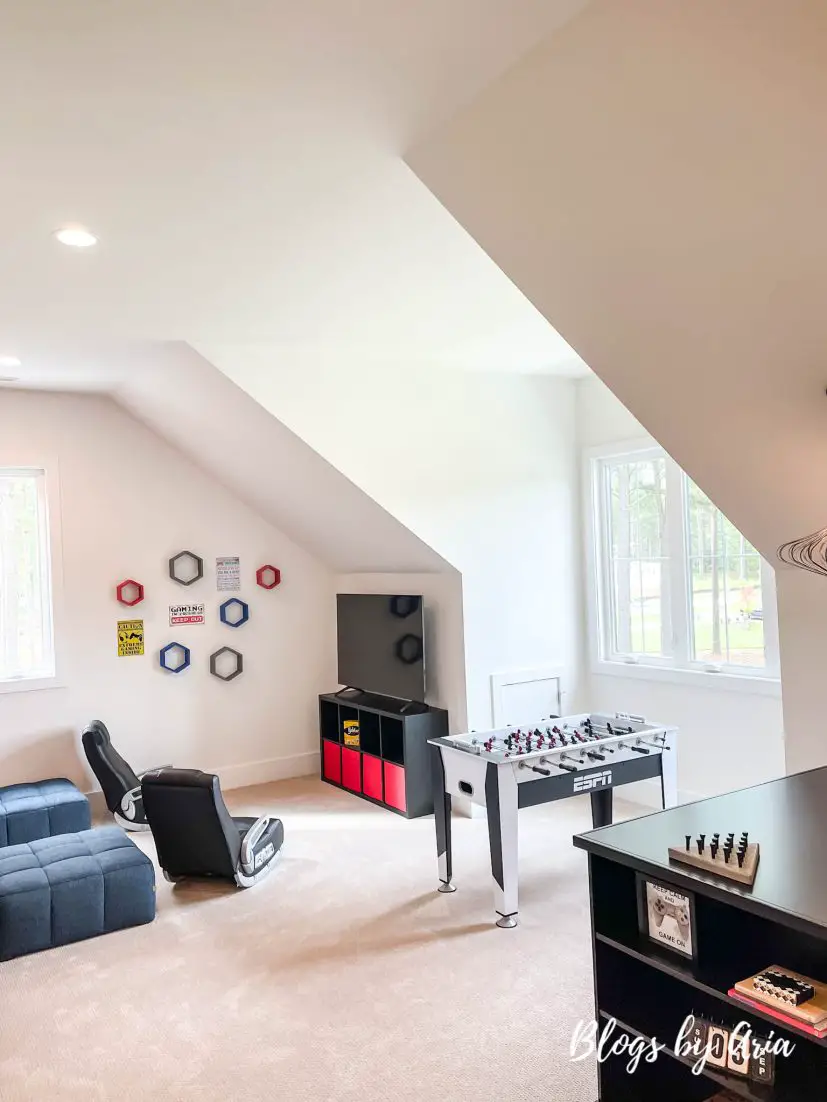 Whereas this space is for the video games and maybe a teen or kid space, there's another space for the man cave.
Billiards & Club Room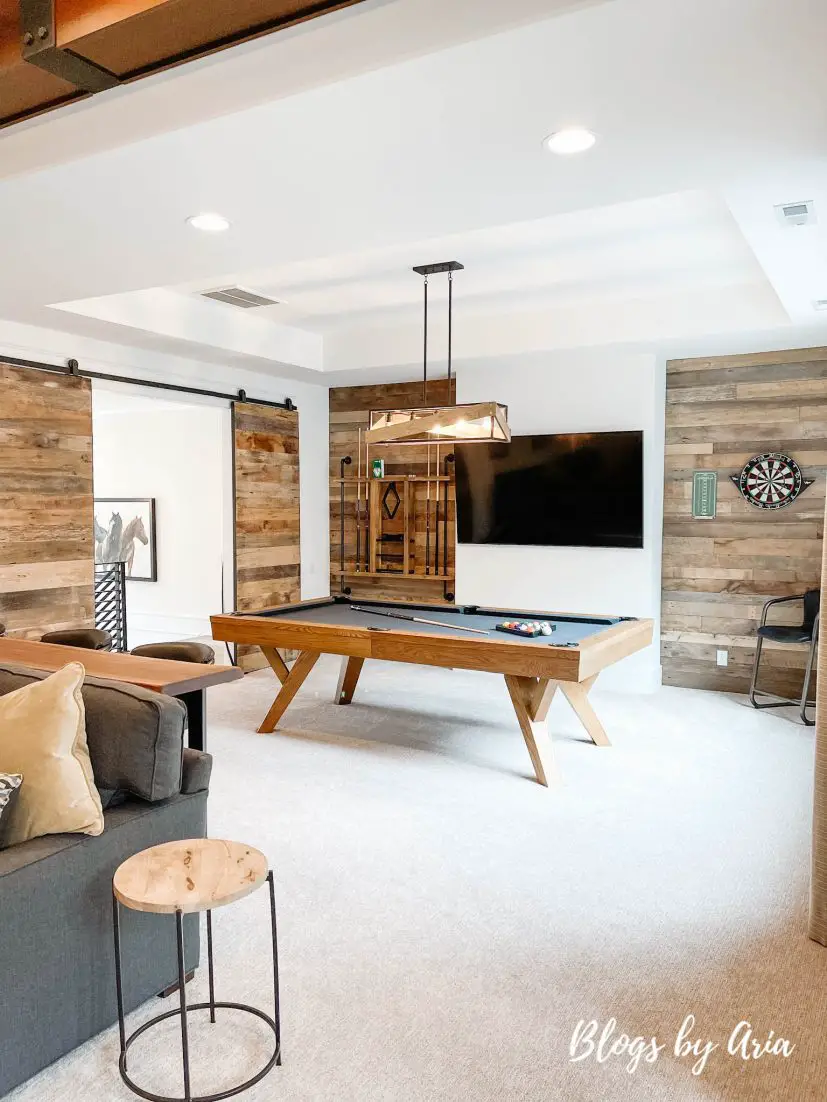 Just off the stairway is the ultimate man cave!  The space is huge!   From playing a game of pool, to poker night, to watching all the games, this is one of the best man caves I've seen.  Check out Forest Grove Manor to see the other man cave that compares.
This man cave has a mid century modern design with a touch of industrial.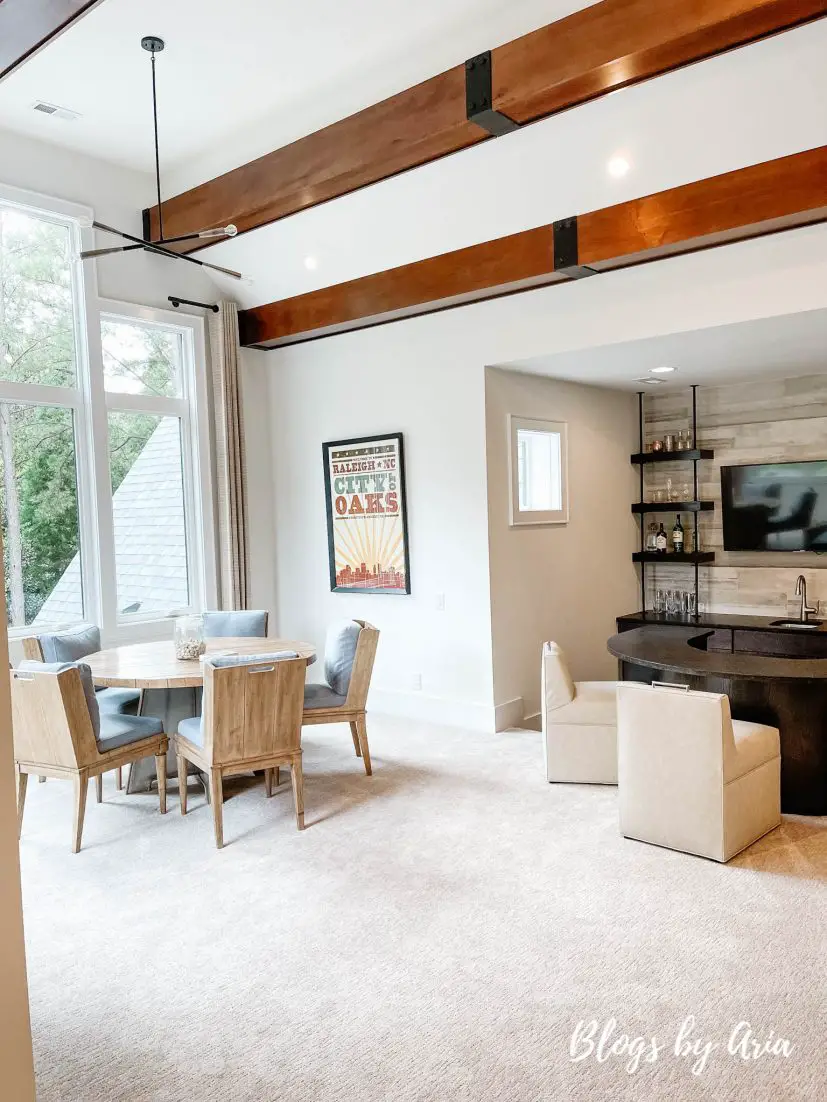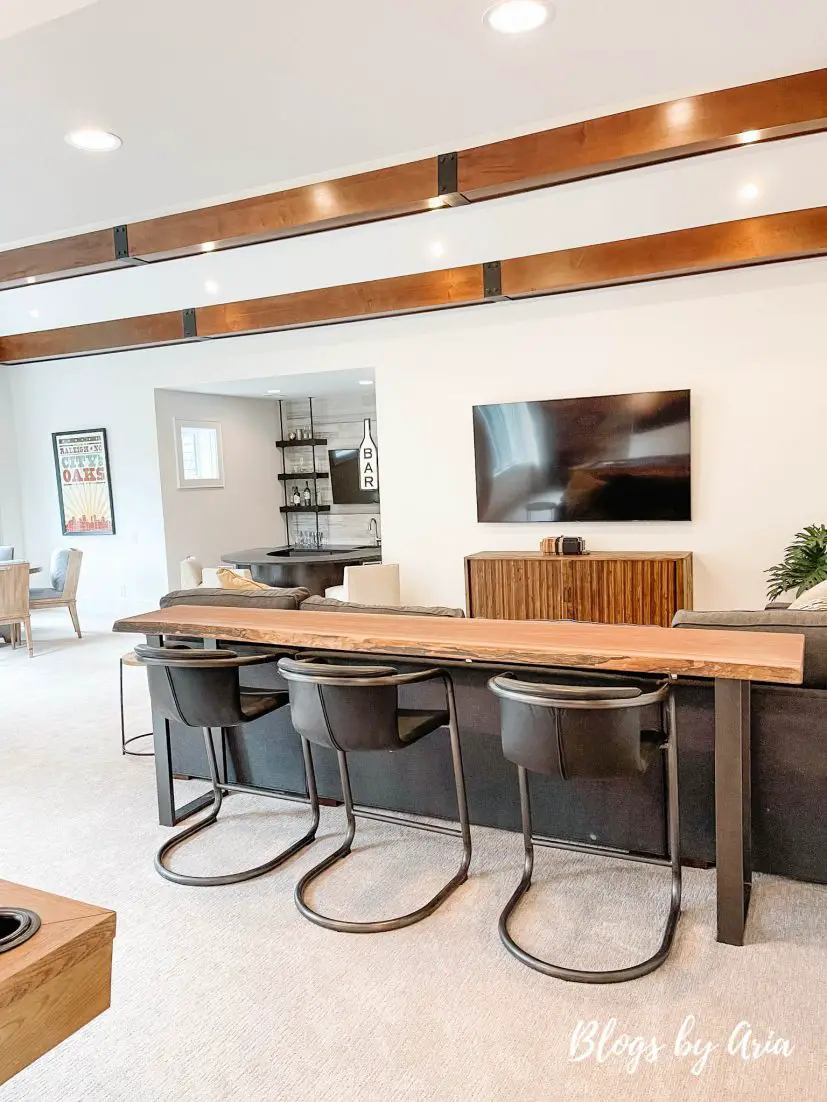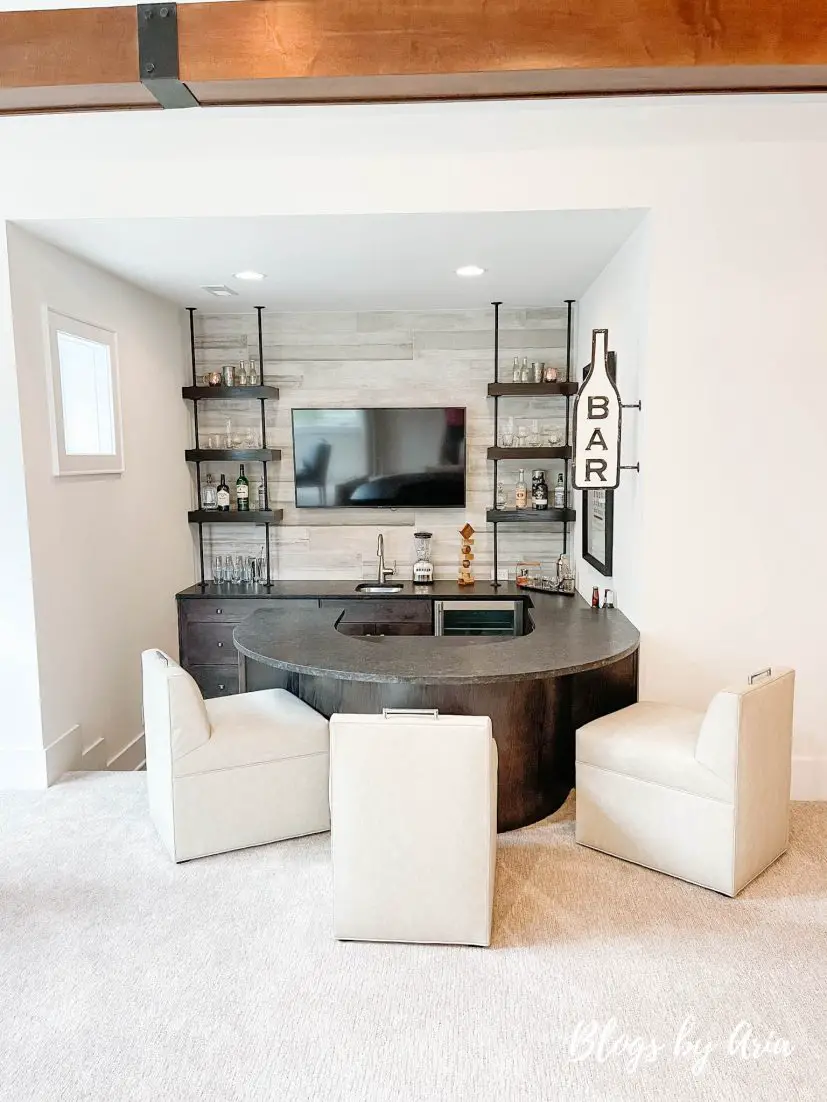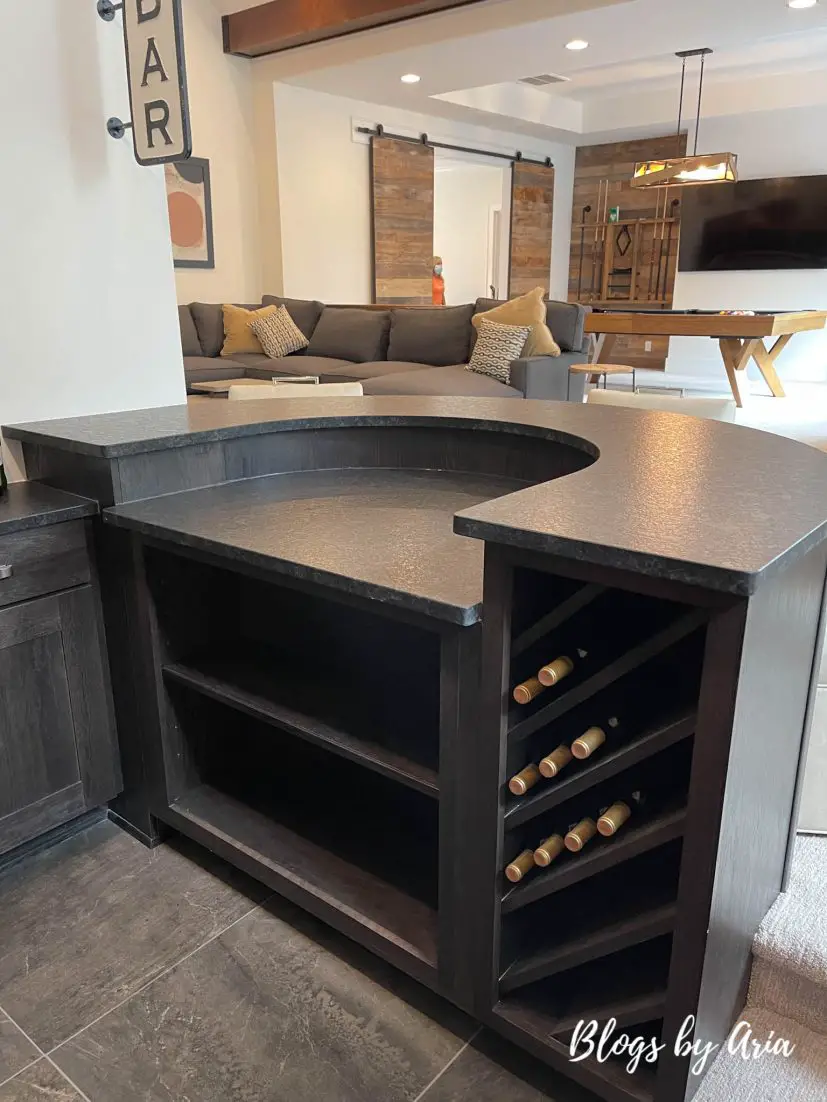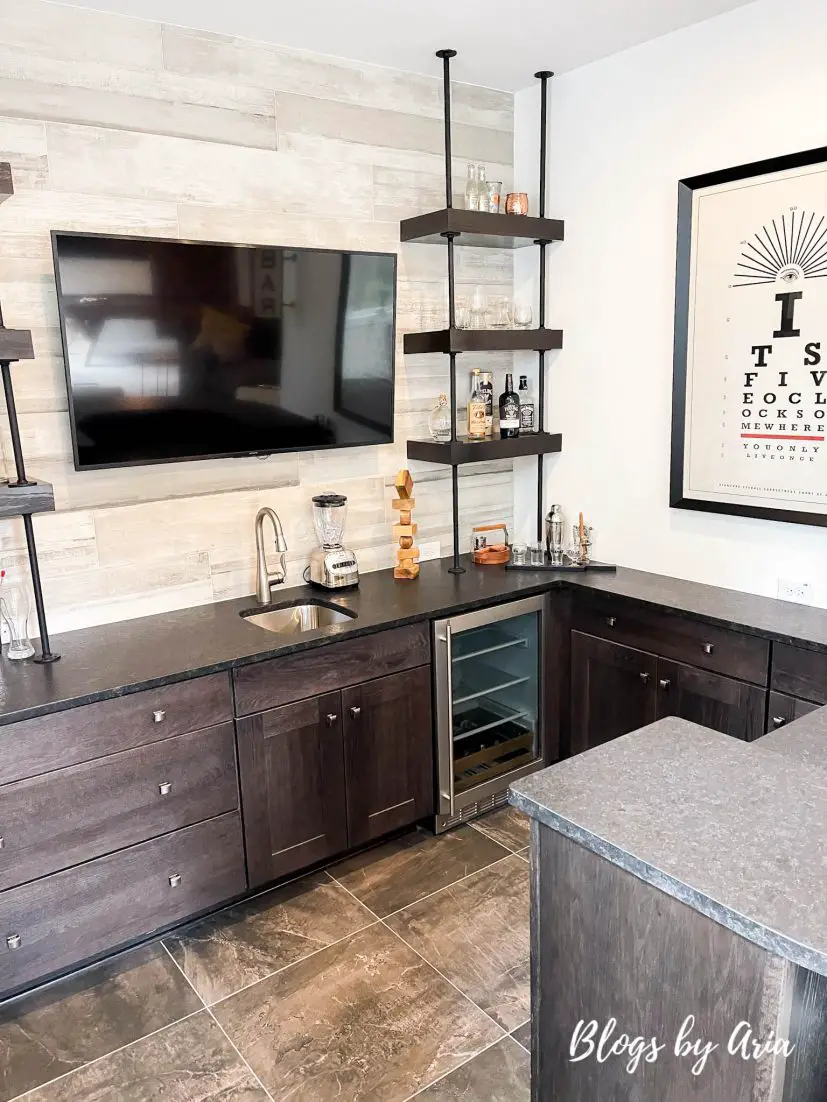 You're not going to miss a moment of the action even when you're fixing up some snacks in the bar area!  There's TVs everywhere!
Home Gym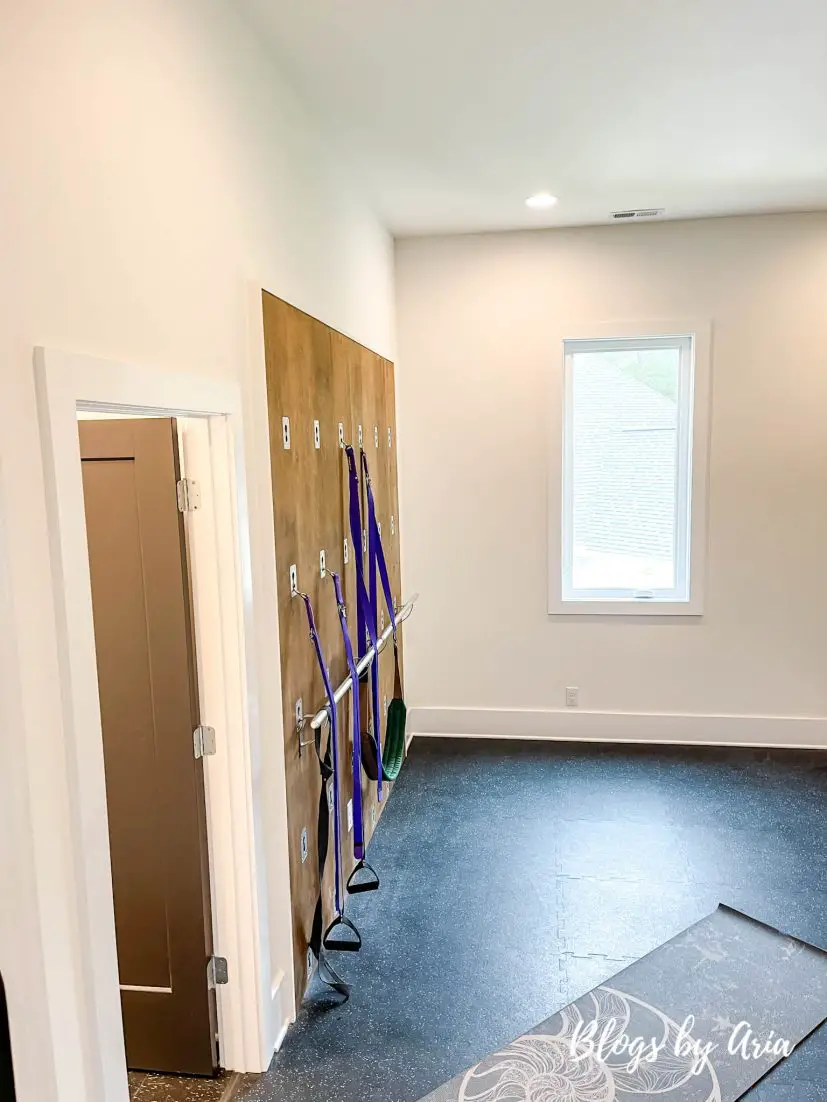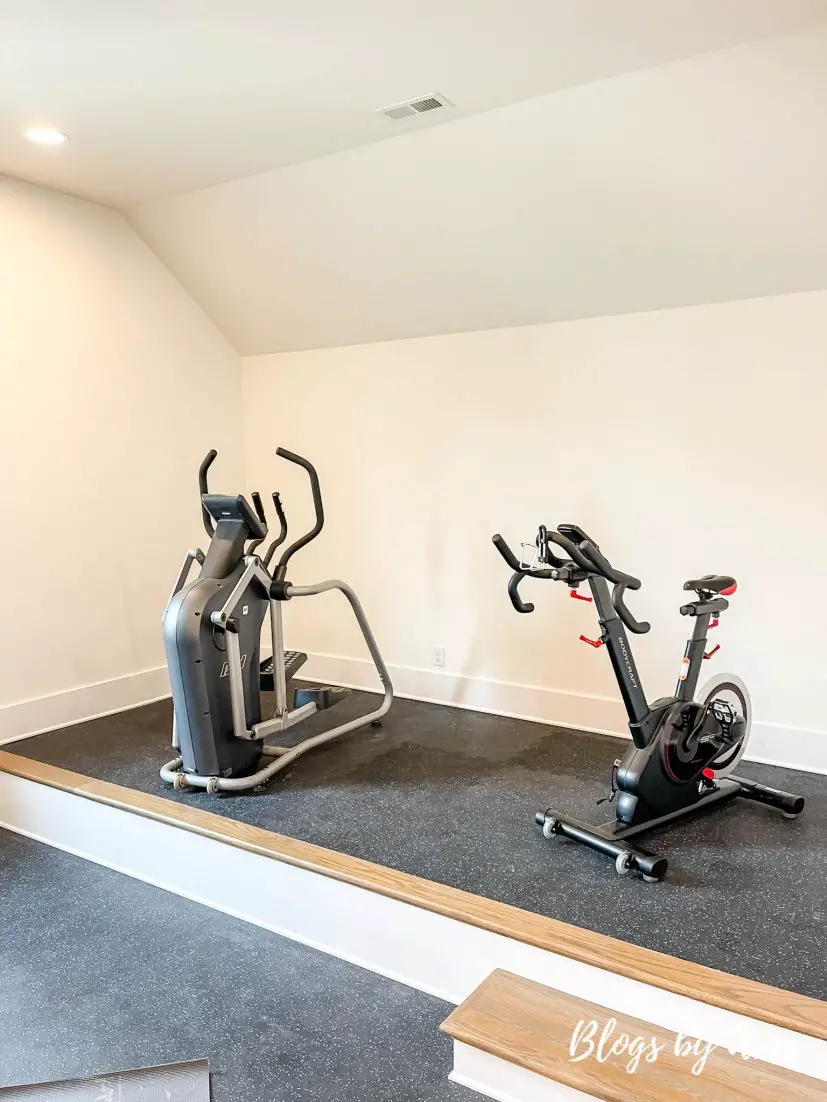 We're wrapping up this very full house tour with a home gym complete with space for your favorite machines and equipment.  I mean this home has it all!
The Southern Hills Estate did not disappoint and was certainly worth viewing two years in a row!  I hope that you found some great design ideas and decorating ideas.  And if you're thinking about your dream home, I'm sure you found some ideas you may want to incorporate.
Thanks for being here and sticking around to the end of this very long post!  Until next time my friend ♥