Welcome to another edition of Friday Five, where I share the top five things that have captured my heart and made my week extra special. This time, I've stumbled upon some incredible finds that I absolutely must rave about. So, let's dive right in!
*this post includes affiliate links for your shopping convenience, you can read more about affiliate links by reading my Disclosure*
ENTRYWAY STYLING INSPO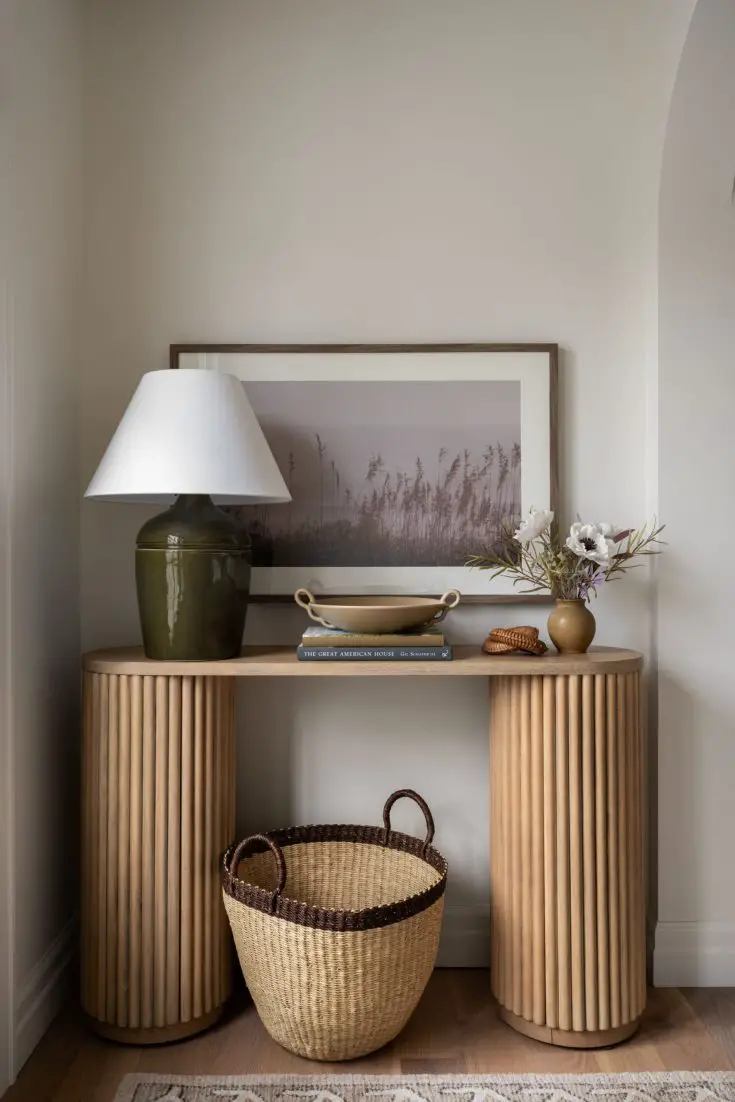 dowel console table • green table lamp • misty seagrass weathered frame • round leather links • ceramic link bowl with handles • fall floral arrangement • round elephant grass basket • double medallion Persian style rug
Recently I saw that Shea from Studio McGee styled an entryway in two ways using new pieces from the latest Studio McGee release at Target.  This option is neutral and natural and the other is more monochromatic and moody.  Clearly I'm partial to neutrals.  You can see more of the entryways styled here.

Whenever I come across entryway decorating ideas, I can't help but feel inspired for my own home.  Especially in our new home now that I have an actual entryway! It's incredible how a well-decorated entryway can set the tone and make a lasting impression.
WHAT'S TRENDING AT TARGET
elf halo glow liquid filter • neutrogena hydro boost + caffeine eye gel cream • target toy shopping cart • sweater tank top and pencil skirt • high rise linen pull on pants • double zip wallet • macy mule heels • mielle organics sea moss leave in conditioner spray • stanley cup
Let's talk about what's making waves on Tik Tok and flying off the shelves at Target. If you've been scrolling through your FYP lately, you've probably noticed some of these great finds that have everyone buzzing.  You'll definitely want to score some of the hottest trends that are taking social media by storm!

A NEW FAVORITE PODCAST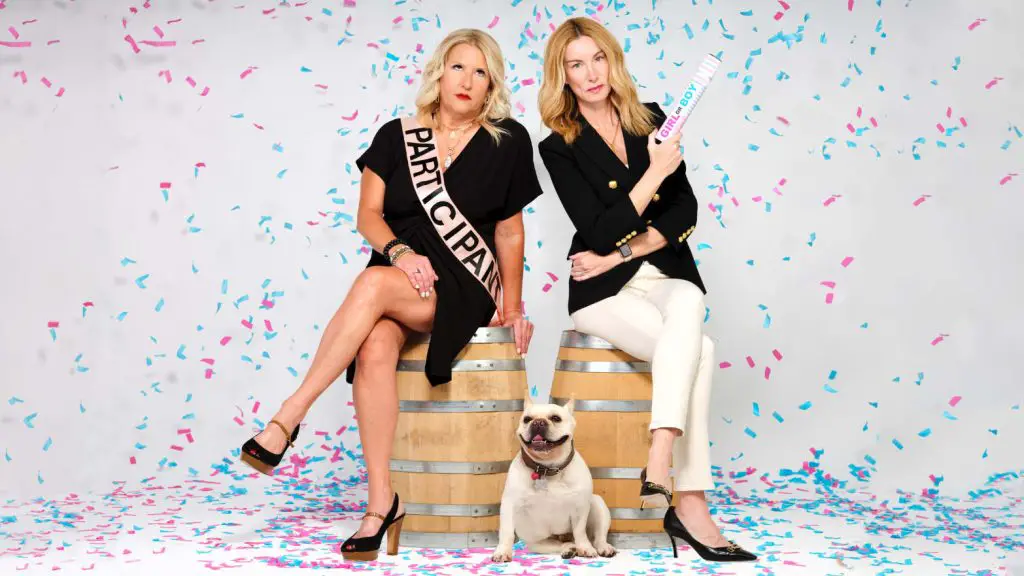 Podcasts have become my go-to companions during my commute and long workdays, and I've recently stumbled upon a gem that I can't stop raving about. The hosts' witty banter and hilarious discussions on various topics have made this podcast my new favorite. It's like having a conversation with close girlfriends that I've known for years!
You can see more of my recent favorite podcasts in this post.
MODERN COASTAL BATHROOM
How beautiful is this bathroom? I'm loving so many spaces throughout this gorgeous home it makes me want to spend the summer in Martha's Vineyard!
NEW SUMMER BEAUTY FIND
Tarte has just dropped a game-changing product called Silk Sticks, and it's time to get excited! These babies are available in both bronzers and blushes, making them the ultimate summer essentials.  They effortlessly glide onto your skin, giving you that coveted sun-kissed glow or a pop of fresh color.
If you want to try both the blush and bronzer sticks, grab this silk stick squad that also comes with a brush. So grab your favorite shade, swipe it on, and get ready to slay all summer long with that flawless, dewy complexion.

There you have it, my fabulous Friday Five! These little pleasures have made my week even more enjoyable and have brought some much-needed excitement into my life. I hope you find inspiration in these recommendations and perhaps discover a new favorite of your own.
What are you loving this week? Share your current obsessions in the comments below. Until next time stay happy and keep embracing the little things that bring joy to your everyday life!
If you'd like to get even more home decor, fashion finds, sales and all things random be sure to follow me here: