Half of the time I can barely come up with my favorite things each month, but I'm challenging myself to share my favorite things of 2022.  I've thought about sharing some of these things in a different way.  Perhaps dedicating a whole post to one category.  Instead let's just have one master post where I break down my favorite things of 2022.
*this post includes affiliate links for your shopping convenience, you can read more about affiliate links by reading my Disclosure*
MY FAVORITE BOOKS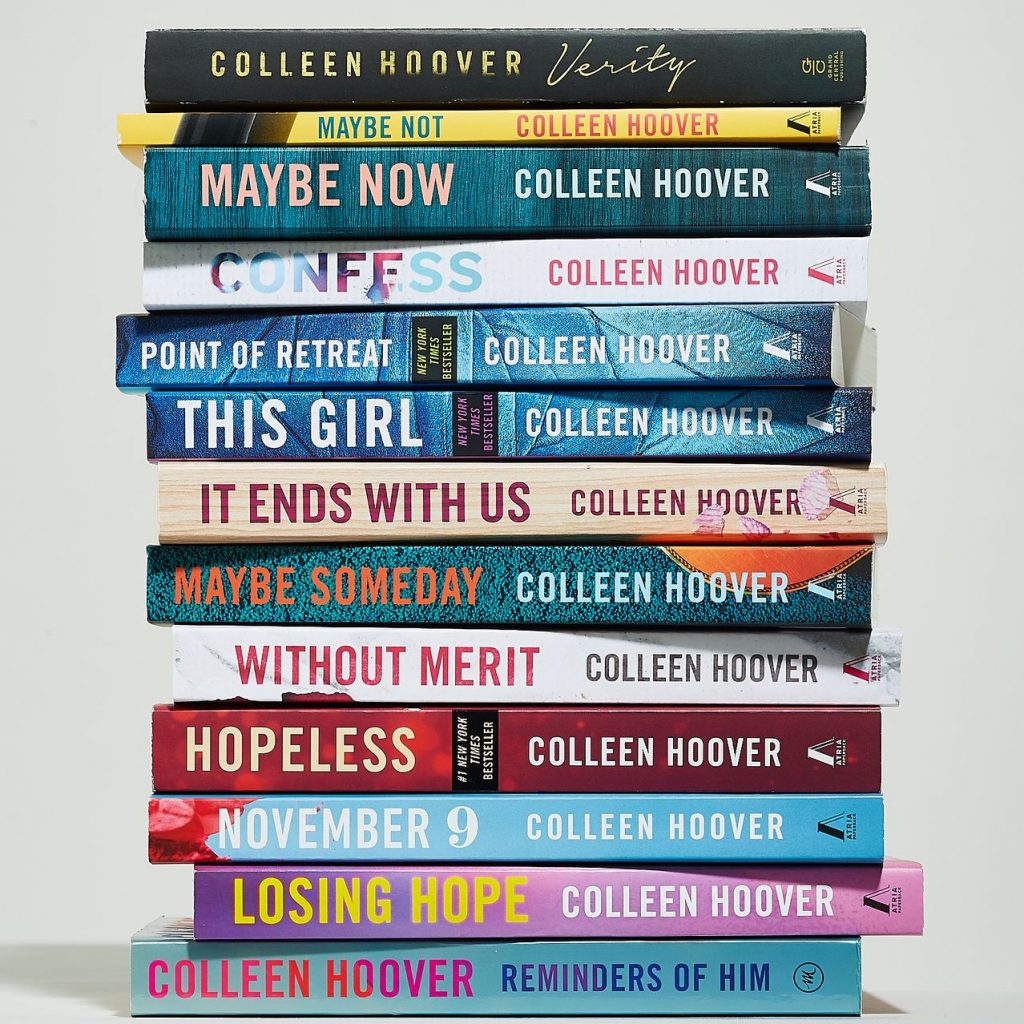 I'm the kind of reader who reads in spurts.  I've always been an avid reader since I was a kid.  Of course as an adult it's all about finding the time to read.
When I'm in a reading spurt I can read for weeks or months and I can continue in this way for quite some time.  Until I stop.  I may stop mid-book.  I may stop during a re-read of a book.  I stop and it can be weeks, months or years before I get into the reading zone again.
For the past several months I've been in the reading zone.  It all started with Verity by Colleen Hoover.  I shared back in my April Favorites post that I read that book as part of a book club with a podcast I listen to.  They were raving about it so much I had to give it a shot.
I was hooked!  I read it twice!
But then I didn't really read much after that.  Not until maybe it was around October when I read It Ends With Us.  I've been reading every Colleen Hoover book I can get my hand on since!
I won't go into a full deep dive into my love for her books in this post…I will in a future post when I've read them all.  But I will say that my top 3 favorite books are:
*Hopeless is one of my faves too but again, I'll share a full breakdown in a future post, because I only have a handful of her library left to read.
You may recall that I also like to listen to audio books on Audible (you can give Audible Premium Plus a try and get up to two free audiobooks).  Not fiction!  I like to read fiction.  I like to listen to non-fiction.  Particularly self-help, memoir, autobiography types of books.
I've gone through several in 2022 and although it's hard to say what my favorites are because they span so many categories, I will say I really like Andy Cohen's diaries.
They've inspired me to write in my own diary.  A diary that I intended to start on my birthday (in November) but just last week found a journal I liked enough to actually write in.
It's still in the Target bag, never touched.  But I plan to start before the end of the month.
I wanted it to be a diary of my 40th year.  And written in a way that if it were to ever be published I'd be okay with that.  Not censored, just more reflective if that makes sense.
MY FAVORITE PODCASTS
Years ago I shared my favorite podcasts.  Some of them I still listen to and some I don't.  But I do listen to a lot of podcasts.  I listen to podcasts when I'm in the car, at work, at home…like all of the time.
I won't share every podcast but here are a few of my favorites that I look forward to every week:
The Michael Scott Podcast Company – Hello have we met? My name is Aria and my favorite show is The Office.  So much so that I watch it almost every day and I listen to podcasts about it.  Namely this one…The Michael Scott Podcast Company.
I discovered this podcast a few years ago and it just makes me laugh so hard!  If you're not an Office fan you won't like it.  And if you're not a completely obsessed Office nerd like me, you won't like it.  But there's so many of us who are and do!
Mindful in Minutes – This is a newer podcast to me that I discovered towards the end of the year.  I've been trying to practice meditation more frequently.  I can meditate on my own but sometimes I like a guided meditation.  Kelly has a soothing voice and I've found her meditations to be very helpful.
Mention It All –  Hello my name is Aria and I'm kinda addicted to Bravo shows…oh you too?  Well then you might also like the Mention it All podcast.  I like that the host Dylan has a voice that doesn't annoy me and doesn't just recap the show with his guests.  He also interviews cast members and he uploads several times of the week.
Ladygang – The Ladygang made my favorite podcasts list in 2018 and I still love the show!  They've changed up their format a bit from the beginning and I like it.  I look forward to their Tuesday and Thursday uploads to help get me through the week.
The Read – Also a longtime favorite that I shared before.  Kid Fury and Crissle get me through my weeks and I love them for it.
Office Ladies – I've mentioned the Office Ladies podcast before.  It's a rewatch podcast of…yes The Office from the ladies who played Pam and Angela.  It's fun to get behind the scenes stories of what it was like being a part of the show.
The Chalene Show – Still listening strong after all these years.  I remember when I used to listen to her podcast on my iPod!  Talk about way back in the day!  Me and Chalene have been friends in my head since I did Turbo Jam, what feels like decades ago.  (ok maybe it was at least one decade)
I even subscribe to her Patreon to get bonus episodes.  Which says a lot because a lot of people have Patreons but that doesn't mean I'm willing to pay for it.
Chalene talks about a wide range of topics but my favorite episodes are when we're just catching up on what's going on in her life.  Which is why I am an Patron too.
Swiping Up – When did I start listening to Swiping Up?  I'm thinking maybe late 2021.  If not it was the beginning of 2022.  I think I was searching for influencer podcasts to kind of help my game a bit and I stumbled upon Swiping Up.
After listening to a few episodes I was hooked.  It's also fun knowing they're right here in the Raleigh area with me!  They used to be more of a spilling the tea on IG influencers, but have evolved to be more of  pop culture show.  You should give them a listen!
Wait, Wait…Don't Tell Me – If you listen to NPR then you know this show.  I used to catch it on Saturdays in the car when I was running errands while listening to NPR.  I don't listen to NPR too much these days aside from the the NPR Politics Podcast.  So when I saw they offer the Wait, Wait show in podcast form I've been listening ever since!
How to explain the show?  Umm, let's see it's like a game show centered around the weeks news and events with a lot of funny jokes in between.  It's hard to explain.  Just give it a listen.
Believe it or not I listen to a lot more podcasts than those I've mentioned.  These are just a handful of my favorites.  It's hard to believe I ever have time to listen to music or audiobooks but podcasts are my main medium when it comes to listening to things.
MY FAVORITE MUSIC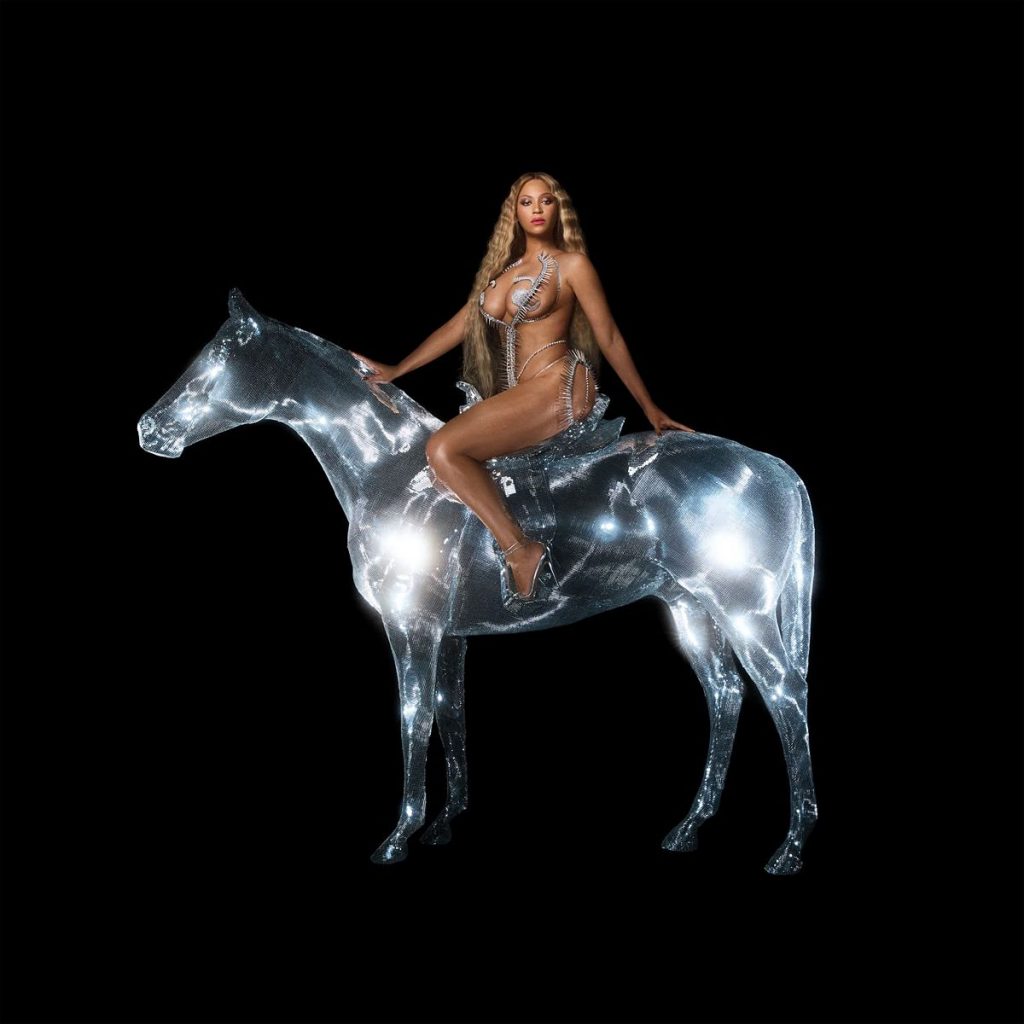 Which leads me to sharing my favorite music of 2022.  I can do that in one word: Renaissance. The Beyonce Renaissance album has been on repeat since the day it came out.  Oh, let me introduce myself:
Hi my name is Aria and I am a Beyonce Stan.
It's hard to believe an album could come and knock The Hamilton soundtrack to the side.  But it did.  Do you know about my love for Hamilton too?  Surely I've mentioned this before…
MY FAVORITE BEAUTY FINDS
Here are the pieces I've gone to pick up time and time again this year.
Fresh Soy Cleanser – I got this in a holiday gift set for Christmas 2021 and loved it so much I purchased it in it's regular size.  It's a very gentle cleanser that also removes makeup and doesn't strip my skin.
Fresh Kombucha Cleansing Treatment – Same holiday gift set, same story.  This I use in the mornings when I've been good and fully washed my face the night before.  There's no need to re-wash, so I use this as my morning face wash.  If I wasn't good and didn't wash my face the night before, I use my Fresh Soy Cleanser.
Fenty Skin Tint – I'm always on the hunt for the perfect foundation, and although this isn't full coverage, this skin tint is my go to everyday "foundation".  This is my second time buying it and I love it.
I will say that I recently tried the Fenty Pro Filt'r foundation and was not a fan.  It oxidized something horrible and I looked red.  So I returned it.  Although I love my Lancome Tient Idole, I am on the hunt for another type of foundation.
I haven't been able to get my hands on these yet but I'm looking at:
Lancome Lash Idole Mascara – This is my second tube of this mascara and although I switch up my mascaras a lot through the year, this is hands down my favorite.  It lengthens even the stubbiest lash and covers up my grays.  Because yes, I have gray eyelashes.
Fresh Black Tea Firming Corset Cream – Just like my other Fresh purchases, I got a gift set in 2021 and absolutely love this moisturizer.  It's the right amount of thickness without being heavy.  I prefer it at night but I have been using it in the morning too this winter and because I'm out of my Elemis moisturizer I use in the mornings.
You can see my review on Elemis products here.
A FEW OF MY RANDOM FAVORITE THINGS
I've tried to think of other favorites I could share but when it comes to actual products…for the whole year?  I just don't know what I would list.  So here are a few of my random favorite things that I'm loving for the year, not all time.
Favorite new restaurant – Relish.  If you're in the Raleigh area check it out, their shrimp and grits are the best I've ever had!
Favorite movie – Black Panther Wakanda Forever.  This may be because it's the only movie I watched this year (aside from Christmas movies)
Favorite Housewives franchise – Potomac always.
Favorite social media app – Tik Tok. (follow me at the bottom of this post)
Favorite clothing item – my Barefoot Dreams cardigan that I'm wearing now as I type and wear everyday at work, even over a sweater because it's an ice box.
Favorite thing to happen to me – getting my new job and finally saying good-bye to my old one.  You can read about that here.
Favorite blog to read – The Sunny Side Up Blog
Favorite YouTube channel – Crystal Tara
Favorite Instagram account – Taryn Newton 
Favorite holiday – Thanksgiving.  It was nice being around so much family many who we haven't seen in years.
Favorite TV show that's not The Office – Abbott Elementary.  Although season 2 hasn't been as great as season 1, so hopefully that'll turn around.
 Favorite thing to happen in 2022 – my daughter got accepted to her top choice college!!!
And on that note my friends, I think I'll wrap it up here.  So many favorites for 2022 and a ton more to come in 2023 I am sure!
If you like these kind of posts be sure to let me know.  In 2023 I want to share more of what I want to share, not just what will perform well on Google or Pinterest.  Those posts matter too but at the end of the day, it's my blog and I want to share what I want to share ♥
If you'd like to get even more home decor, fashion finds, sales and all things random be sure to follow me here: