Happy Monday!!  I hope you enjoyed your weekend.  I am sharing my Christmas decor plans now that I've had more time to think it through and I also celebrated my birthday!
*this post includes affiliate links for your shopping convenience, you can read more about affiliate links by reading my Disclosure*
JORDAN'S BIRTHDAY
Today is my son Jordan's 11th birthday!  I can't believe it!  My main man is truly one of the best parts of my life : )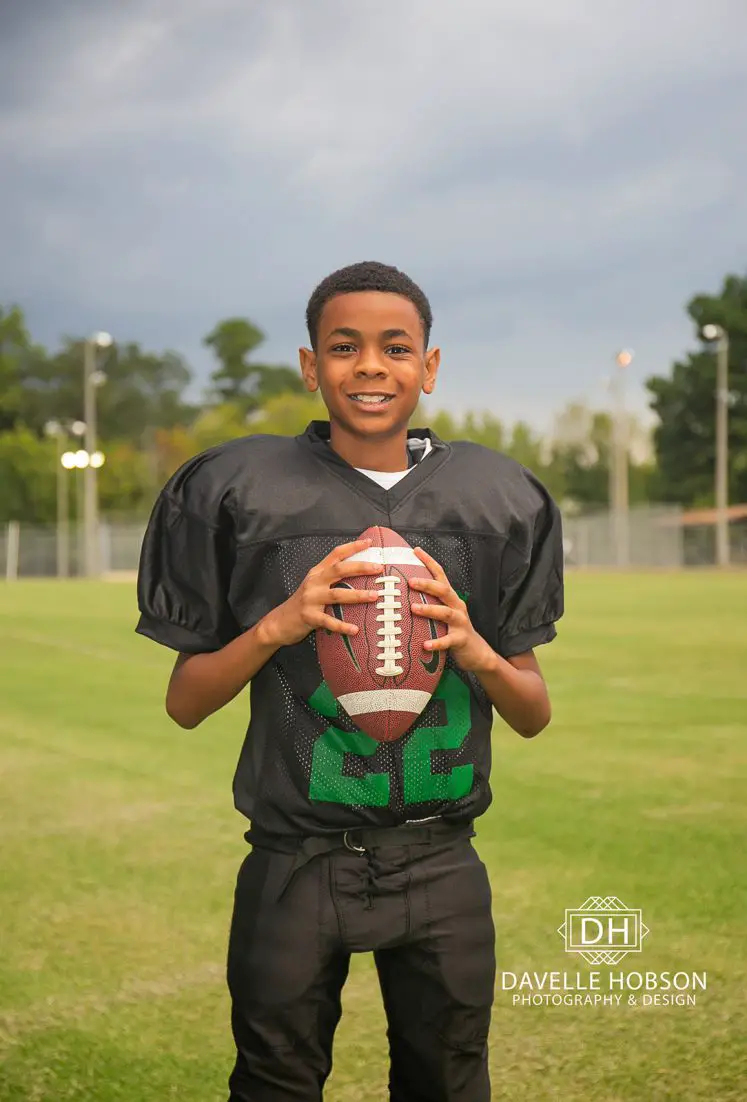 We just wrapped up his first season playing tackle football…which was difficult for me to accept him playing.  We had always played flag football and DH kept pushing for Jordan to play tackle.
When we were in Greenville he played flag football and I said when he's older he can play tackle.  Well here in Raleigh, flag football, at least with the league we play with, is for smaller kids.  So tackle it is.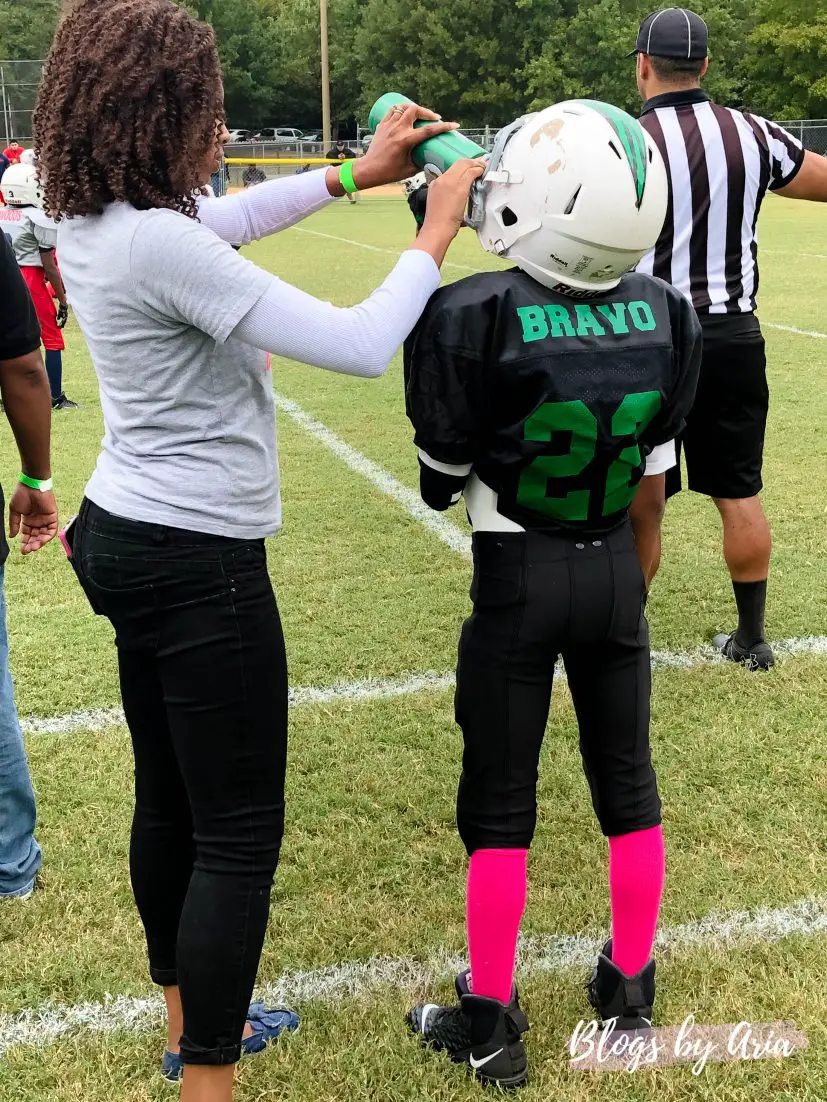 He had some bumps and bruises along the way and it's been hard for this mama to watch.  But he's grown so much as a player and I'm so proud of him!
MY BIRTHDAY
Yes, our birthdays are back to back.  It wasn't quite designed that way, but if I haven't shared before, I'm sure I have, but quickly…Jordan was a scheduled c-section and as we got closer to his due date the option was becoming clear that it would be around my birthday.
That year my birthday fell on a Monday, they wanted to schedule my C-section for that day. I said no and I asked could they schedule him for Sunday, they said no.  So he was scheduled for Tuesday.  My only caveat…could it please be as early as possible on Tuesday since that was election day and I wanted to be up and coherent enough to watch the results come in to see if Barack Obama would be elected our first African-American President.
And that's what happened…my very big boy was born on Tuesday morning, and I was up late that night watching history being made!  It was a happy day indeed!
I knew that with our birthdays being back to back that I would never really have my birthday to myself again.  And that's okay.  I never ask for much for my birthday other than some time to myself.
Since my birthday fell on a Sunday this year, I got two gifts…1) an extra hour of sleep thanks to daylight saving time and 2) I took today off from work so I can still have a day to myself.
DECIDING ON OUR NEW CHRISTMAS TREE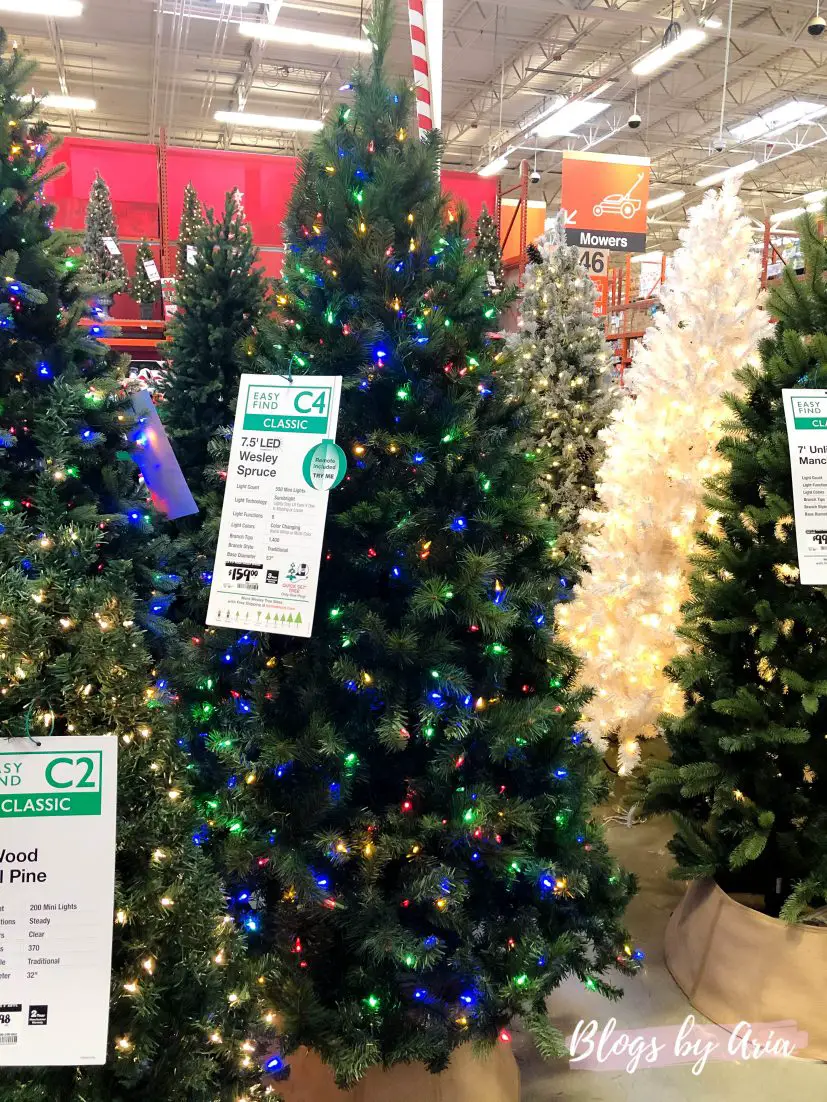 A few days after sharing my Christmas window shopping post where I showed you all of the holiday decor finds I had found so far, I made the decision on which tree I wanted to buy.
I decided that the Wesley Spruce from Home Depot is the winning tree for us.  It wasn't my first choice of what I saw that's for sure, but after looking at the video I took of the trees from Home Depot on my phone, I felt it was the best option.
Here's why:  in the video it looks beautiful and it has all the bells and whistles that I'm looking for in a tree.  It has the dual led lights with the multiple options, a remote control, a foot pedal and most importantly it has a lot of branch tips and over 500 lights.
Bonus points for all the great reviews the tree has too!
That was the biggest decision that I needed to make was what Christmas tree to get.  Now the next decision is when to get it.  The couponer in me never likes to pay retail.  I am always about the sale and getting the best deal.
Here's where I'm at in my thinking…
Do I wait until next weekend and see if Home Depot will have a Veteran's Day Sale and perhaps get it for a little less?
Wait for the Black Friday ad leak and see if it would be worth it to delay putting up the tree until Black Friday weekend if the sale is too good to pass up?
Use the $5 off coupon I just got for signing up for Home Depot emails and just go ahead and get the tree?
So that's where I'm at right now.  I'm thinking that the Home Depot Black Friday ad leak should be posted hopefully by next weekend and I can make my decision then.
Let's face it, the odds are likely that I won't be able to trim our tree until Black Friday weekend.  Is that the worst thing in the world?  No.  Do I absolutely have to have my Christmas tree in order to start decorating for the holidays?  Heck no!
MAKING A CHRISTMAS DECOR PLAN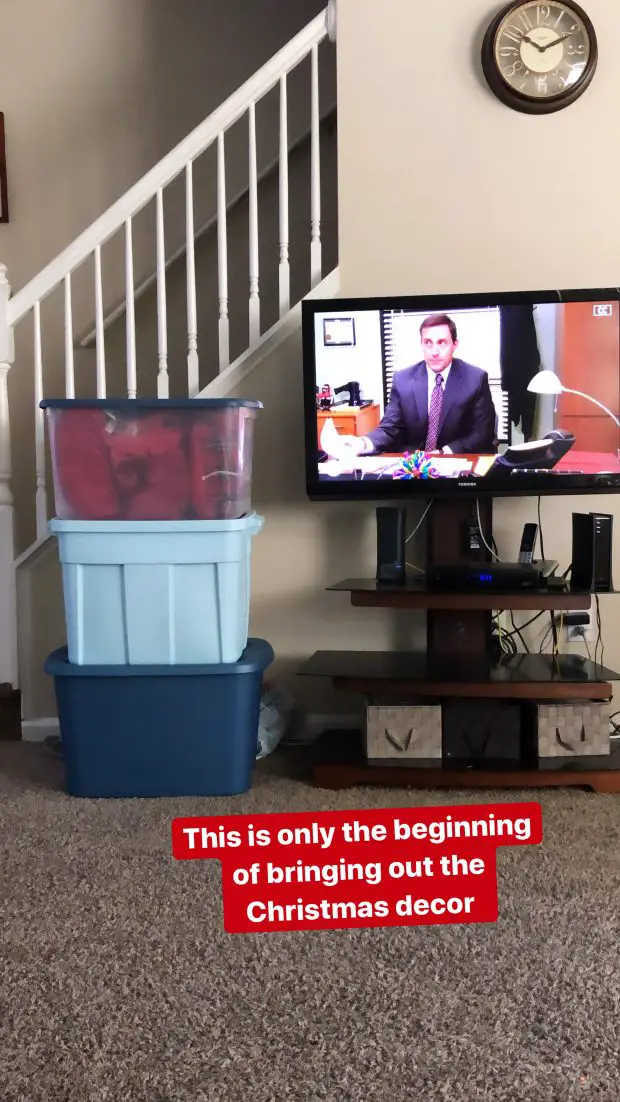 Over the weekend I started pulling out my Christmas bins to take inventory.  This is only the beginning, I still have other bins stashed away that I didn't take a picture of.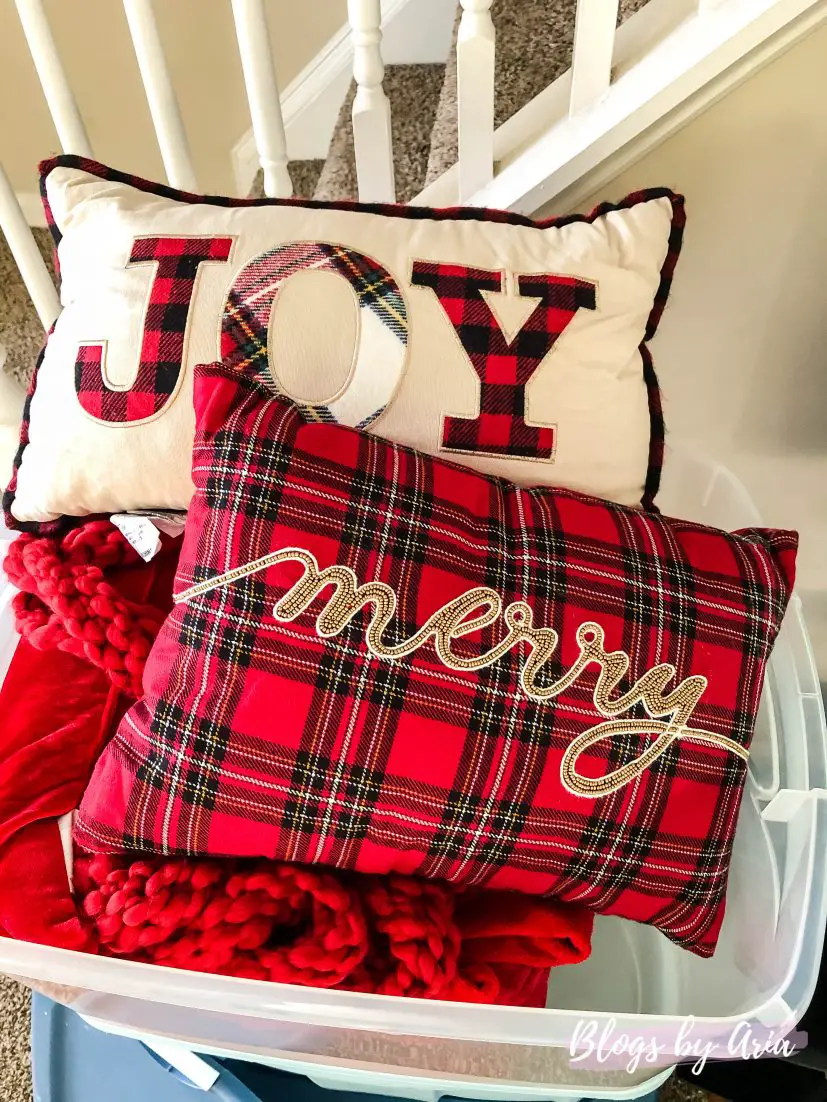 As I've been scoping out holiday decor and watching Christmas home tours on YouTube, my wheels have been turning on what exactly do I want to do in my home this year.
I decided that this Merry pillow that I got from Pier 1 last year would be my inspiration piece.  I don't want to go overboard with the tartan plaid, but I do want to get a couple of pillows that don't have anything else on the front, like these.  I've seen some with faux fur around them but I can't remember where I saw them.
Admittedly, I do like this snowflake plaid pillow and this tartan deer plaid pillow, but maybe it would be best if I just found some really nice red pillow covers.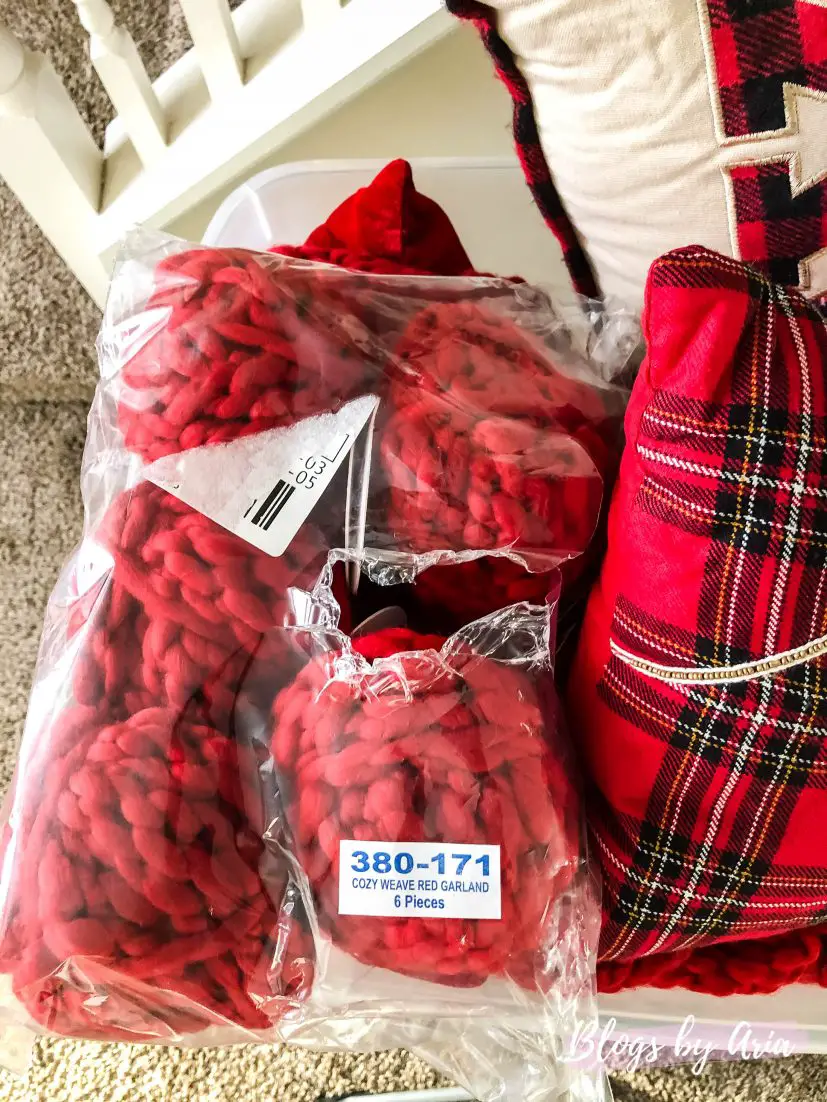 You can also see the cozy red garland I used on my tree last year.  Over the summer I purchased a few more sets since they were on clearance and I knew we'd be getting a bigger tree.
CREATING A HOLIDAY DECOR PLAN
The main focus this year is our Christmas tree, holiday pillows for our new couches and just a few more things.
I think a Christmas Village would look perfect on our bookcase and sprinkling other holiday decor throughout the shelves.
I'd like to find a nice centerpiece for our coffee table and perhaps one for our dining room table also.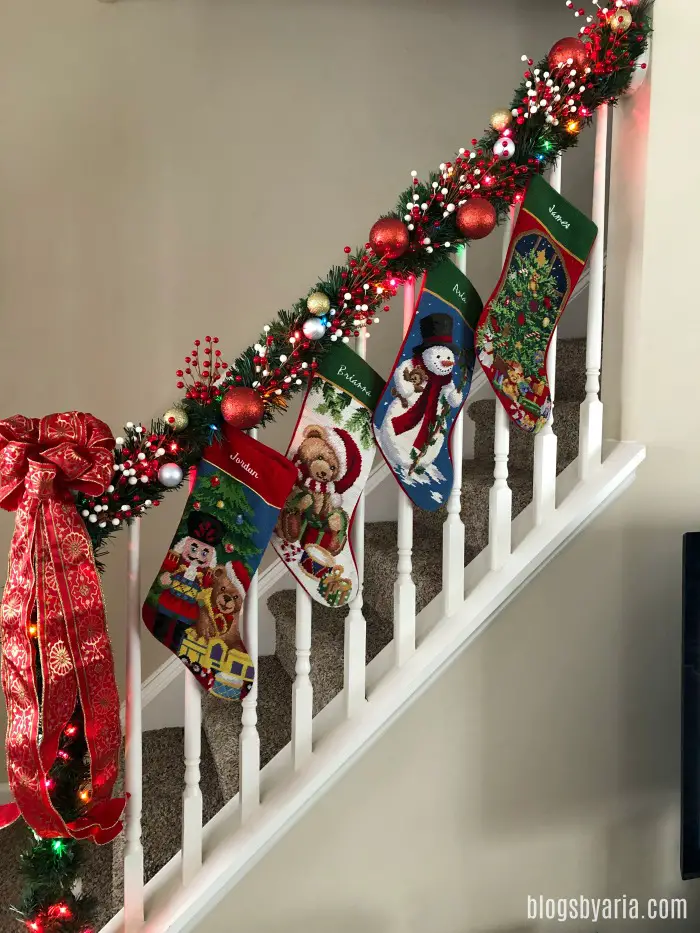 We're going to take our garland game up a notch for our staircase this year.  I'm really excited about that! I've been watching some great YouTube videos that will allow me to make the garland look much fuller and elaborate!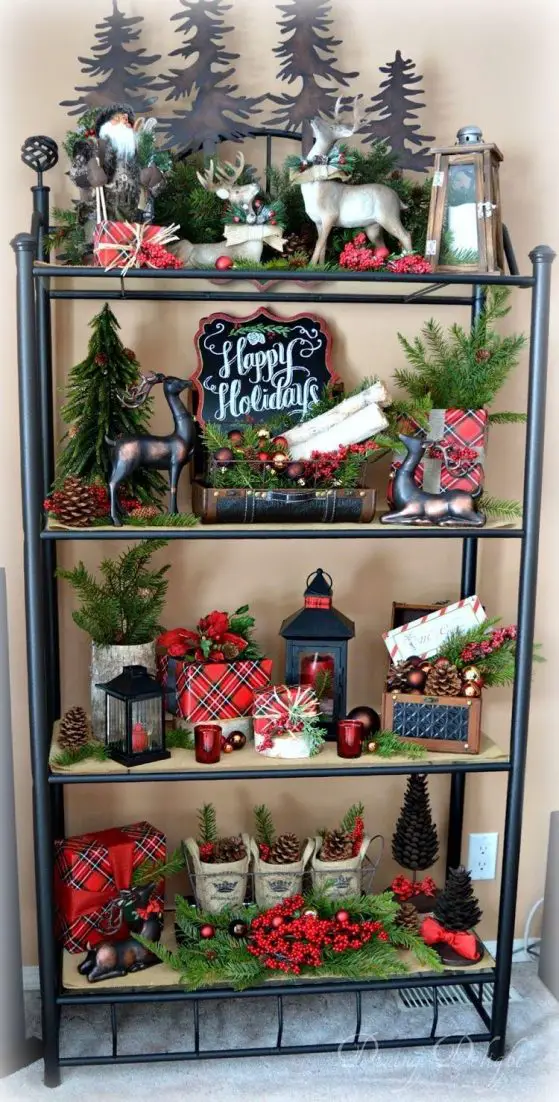 Lastly I'm really excited to decorate our bookshelf and turn it into a Christmas Tree and Nutcracker wonderland!  I saw this Christmas etagere on Pinterest and was totally inspired!  It's definitely the feel that I'm going for and I can't wait to pull it together!
WHY YOU NEED A CHRISTMAS DECOR PLAN
If you don't have a Christmas decor plan to deck the halls then you'll end up buying a lot of stuff that you may not need or that may not complement each other.  Planning out your holiday decor makes the process go much more smoothly.
There's so much to think about when you're decorating for the holidays.  Do you want to stick with a theme?  What kind of space do you have to work with?  Do you want to go with minimal decor?
I know I haven't talked about other spaces in our home like our kitchen, powder room and the kids bedrooms but those are all extras.  Like icing on a cake.  Right now I'm focused on the cake itself.
This weekend was about taking inventory and next weekend I plan to start decorating the spaces that I can.  Usually the tree comes first and then I decorate everything else.  But this year I'll probably leave trimming the tree for last.  Now that I've come up with my Christmas decor plans I am perfectly okay with that 🙂