It's hard to believe, but I officially have a 16 year old!  My daughter just turned 16 and we had a small family gathering to celebrate!  We're still in a pandemic, but compared to last year when everything was completely shut down, I wanted to make this birthday extra special.
Growing up I always thought I'd be throwing my 16 year old daughter a huge Sweet Sixteen birthday party and buying her a car.  Maybe that party and car will come at 18 or 21…we'll see.
Since last year it was early on in the shut down, I couldn't get the balloons I wanted, or buy a cake or go out to eat.  Instead DH and I stood in line to get into Walmart to buy birthday balloons.  I baked a cake and we got take out.
What a difference a year makes right!
*this post includes affiliate links for your shopping convenience, you can read more about affiliate links by reading my Disclosure*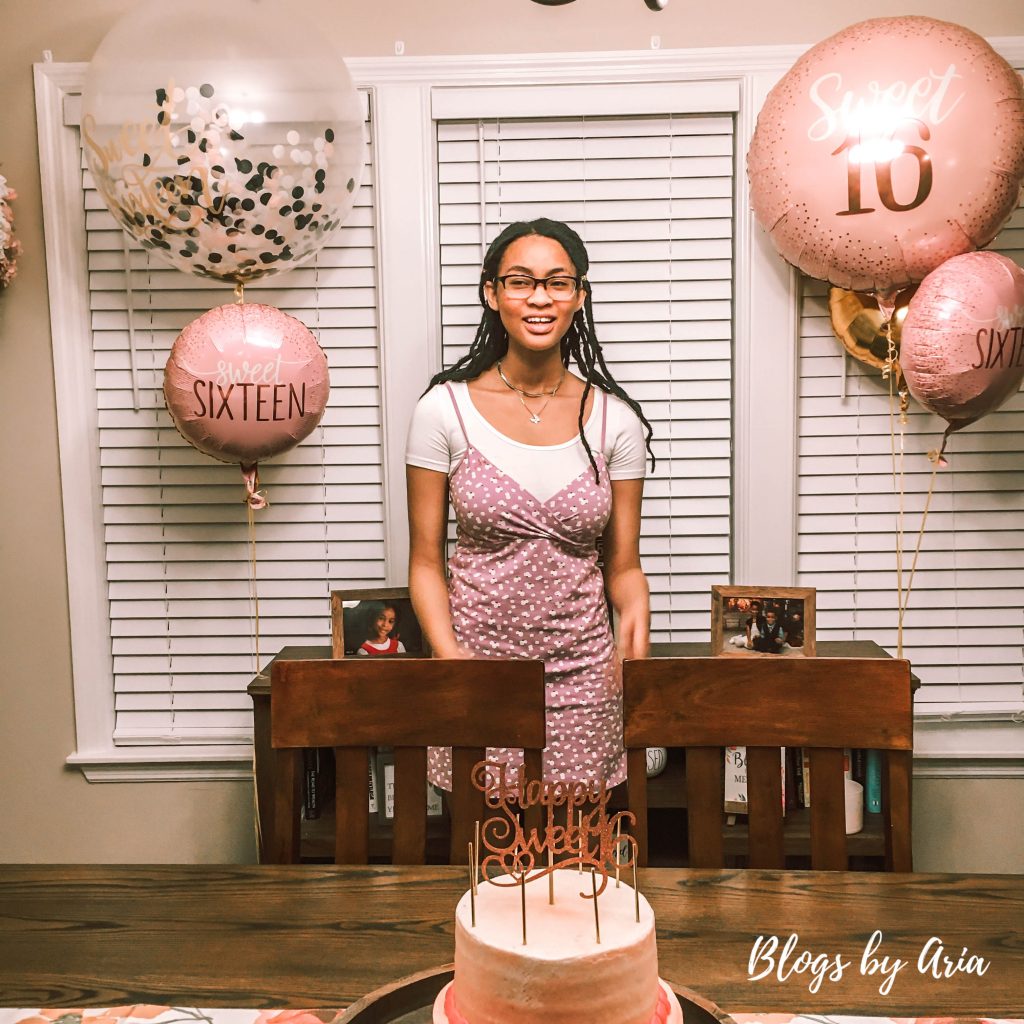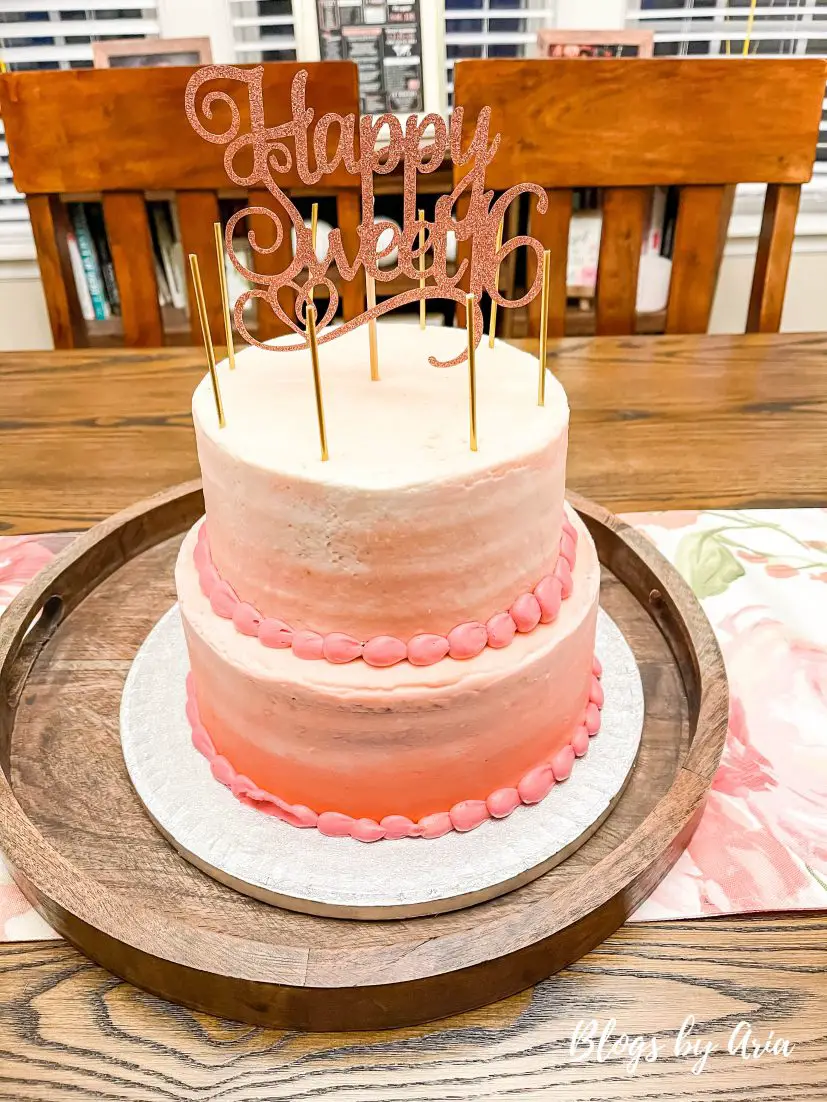 These pictures were taken at night so sorry for the lighting.
I took a screenshot of my IG story where I showed the cake.  So let's talk about this cake.  It's the first time I've purchased a tiered birthday cake.  I went through Publix and the lady I worked with was wonderful.  I went into the process completely unprepared which is very unlike me.
We did an ombré pink icing and the top layer was strawberry and the bottom layer was vanilla.  I ordered two cake toppers from Amazon and decided to go with this one.  If I was on top of my game, I would have ordered a personalized cake topper from Etsy months ago.
cropped denim jacket | surplice dress | Converse
It's so hard to get a teenager to take a picture if you want them to.  So I took a bunch of random pics and this one came out nice.  We went to PF Chang's for her birthday dinner and had a wonderful meal with the grandparents.
polo hat | similar face mask | polo hoodie | jeans
Jordan:  shark face mask | hoodie-no longer available | distressed jeans
It's equally as hard to get my son and husband to take any pictures for me.
This was my first time eating inside of a restaurant in over a year.  It was odd and yet freeing at the same time.  We made reservations and because we had a larger party we were in a room off and away from everyone else in the restaurant.  As of last weekend, all of the adults, including both of our parents have all had both doses of our Covid vaccines.
Now that she is 16, I've signed my daughter up for hers as well.  We're not playing over here!
OUR NEW DINING ROOM TABLE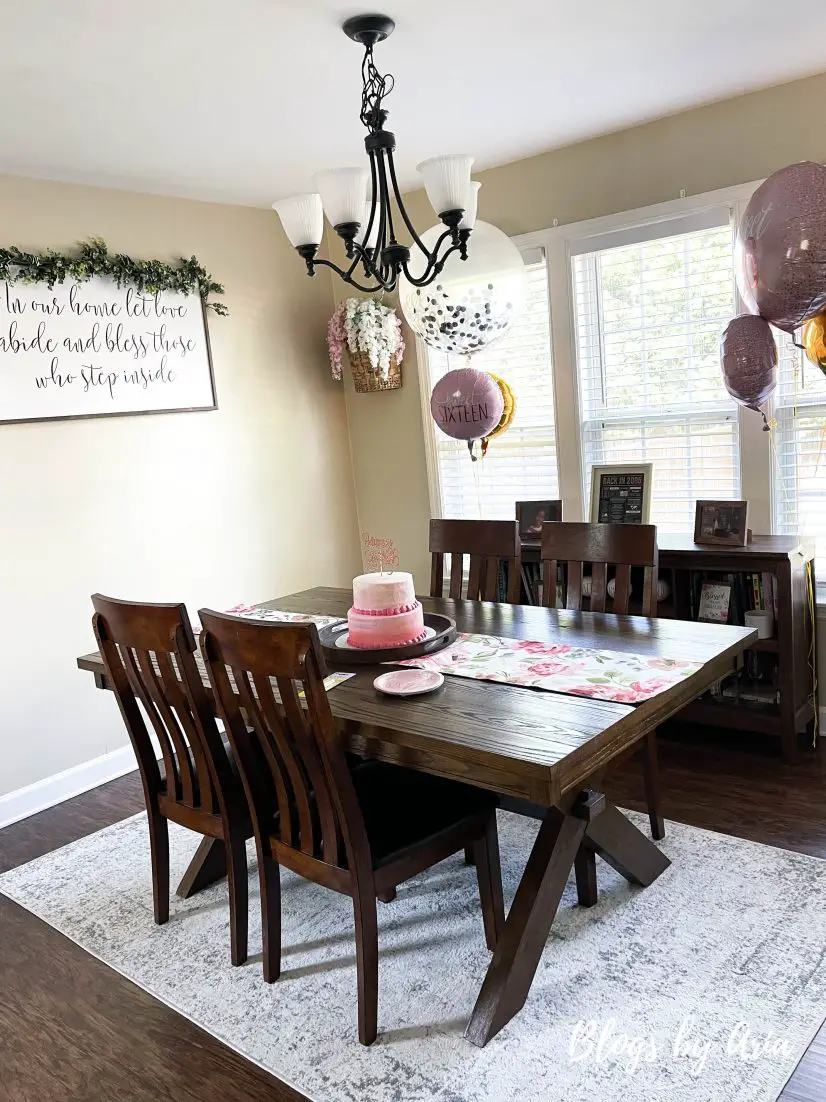 dining table | similar chairs | area rug | bookcase
You may recall a few weeks ago I shared that we were on the hunt for a new dining room table.  Last week one of the options I had set in stock alerts for came back in stock.  And it came back at a lower price than it was before!  I ordered the Quentin Dining Table from the Kelly Clarkson line.  The caveat is that it doesn't extend, but that's okay.  I love that it is a dupe of the Pottery Barn Toscana table that I love.
Oddly enough, after I ordered our new table, World Market had a 25% off sale that brought the Leona farmhouse table that I love down to an amazing price.  $200 off to be exact!  Isn't that crazy?  I hate when things like that happen, but it's okay.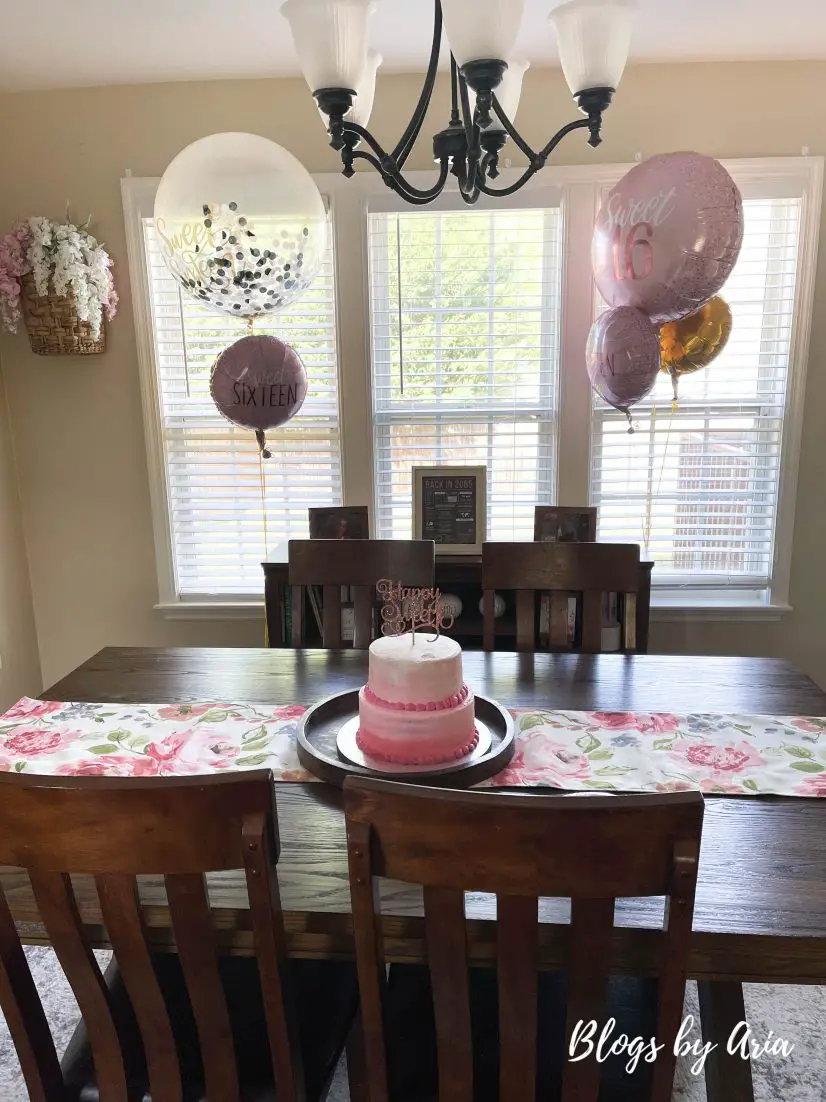 Eventually we'll add a larger area rug, DH wants to get the same one we have just larger.  And I will get two more dining chairs.  Our existing chairs don't match the table but it's nothing too crazy.  I really like this style of chair and hopefully will make the switch one day.
MOTHER'S DAY GIFT IDEAS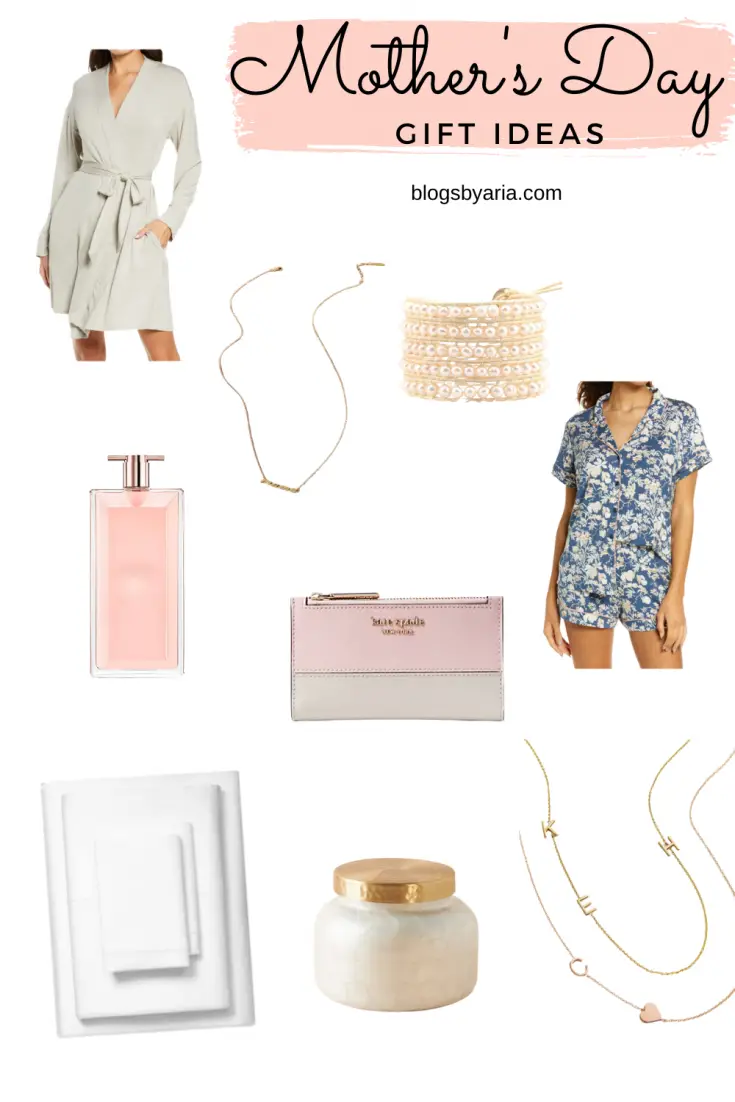 robe | mama necklace | pearl wrap bracelet | Idôle Eau de Parfum | wallet | pajamas | luxury sheet set | candle | initial necklace
Mother's Day is right around the corner, I swear everything is sneaking up so fast this year!  I rounded up a few items that would be great to give your mom or treat yourself.  When I look for mother's day gift ideas I'm usually thinking about things I'd like to receive!  Also I try to think about what my mom might like.
Another way I like to look at it, is what is something I'd like to receive, but wouldn't necessarily treat myself to?  Because as moms sometimes it's hard to spend money on yourself.  We put everyone else first right?  I'm less likely to splurge on nice sheets or perfume for sure.
Swipe to see a few more gift ideas for Mother's Day that I didn't include in the collage above:

I'll be sharing more gift ideas for mom over on my LiketoKnow.it over the next few days so make sure you're following me there!
Until next time my friend…I'll just be over here still in shock that somehow I have a 16 year old ♥