When it comes to Fall home decor one of my absolute favorite places to shop is Kirkland's.  And has been for years.  Although if I'm being honest, last year wasn't giving what it usually gives.  I just wasn't loving them for fall or holiday decor.  But this year…they're back!
Now that we've moved to another side of Raleigh I'm actually near one of the largest Kirkland's stores.  A few years ago I visited this store and was blown away by how much larger it was than the stores closer to me.  And now it's only a few minutes away!  That may not be a good thing though haha!
A couple of weeks ago I popped into the store to see what they had out new for fall.  They were just putting out a few things and I was pleasantly surprised that it wasn't just a repeat of the last few years.
I think over the past couple of years Kirkland's was going through sort of an identity crisis.  As we all tend to do.  They used to be very farmhouse and as trends have changed I think they went so far into modern boho that they kind of lost their footing.  Now they seem to be more sure about who they are and offer decor in lots of different styles that can appeal to more people.
That's just my take.  I for one like to see a mix of some of the old and new Kirkland's.  I want to see staple pieces that I know I can get from there along with newer finds that maybe didn't fit into the farmhouse box but is more modern farmhouse or modern organic.  And if you want my take on it: modern farmhouse and organic modern (visa versa) are the same thing.
I say all of that to say that I'm loving the new fall decor at Kirkland's and I want to share it with you today!  Because Fall is my favorite season and I'm so happy to start decorating!  Here are a few of my favorite new fall decor finds at Kirkland's that are bound to transform your home into a cozy haven.
*this post includes affiliate links for your shopping convenience, you can read more about affiliate links by reading my Disclosure*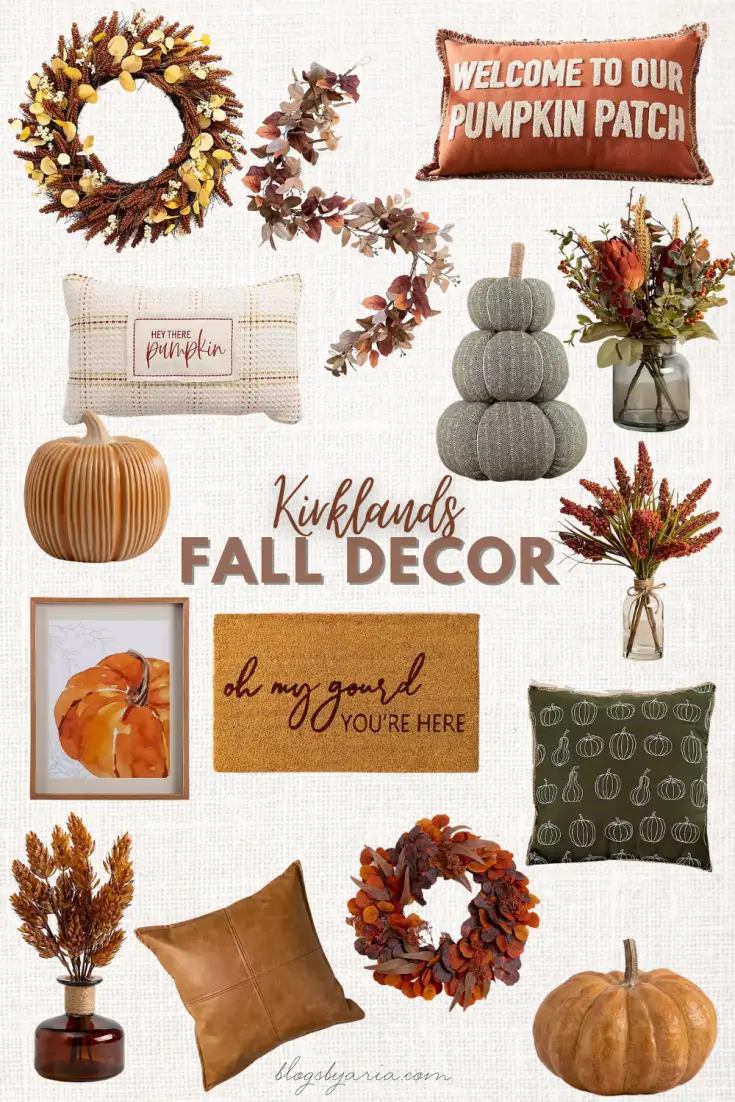 Whether you're starting off fresh and are looking to buy a lot of Fall home decor or you just want to add a couple of pieces, there's a few things that stand out to me from Kirkland's.
Fall Florals – From their beautiful wreaths for the front door, to stunning garland for your mantle or floral arrangements…I love them all!
FALL DECORATING IDEAS | BOOKCASE AND CONSOLE TABLE
This fall floral centerpiece I got from Kirkland's.  This exact one isn't available anymore but you can find a few similar styles here.  One of my favorite pieces to get from Kirkland's every season is their centerpieces.  They're perfect for a dining table centerpiece, a console table…anywhere!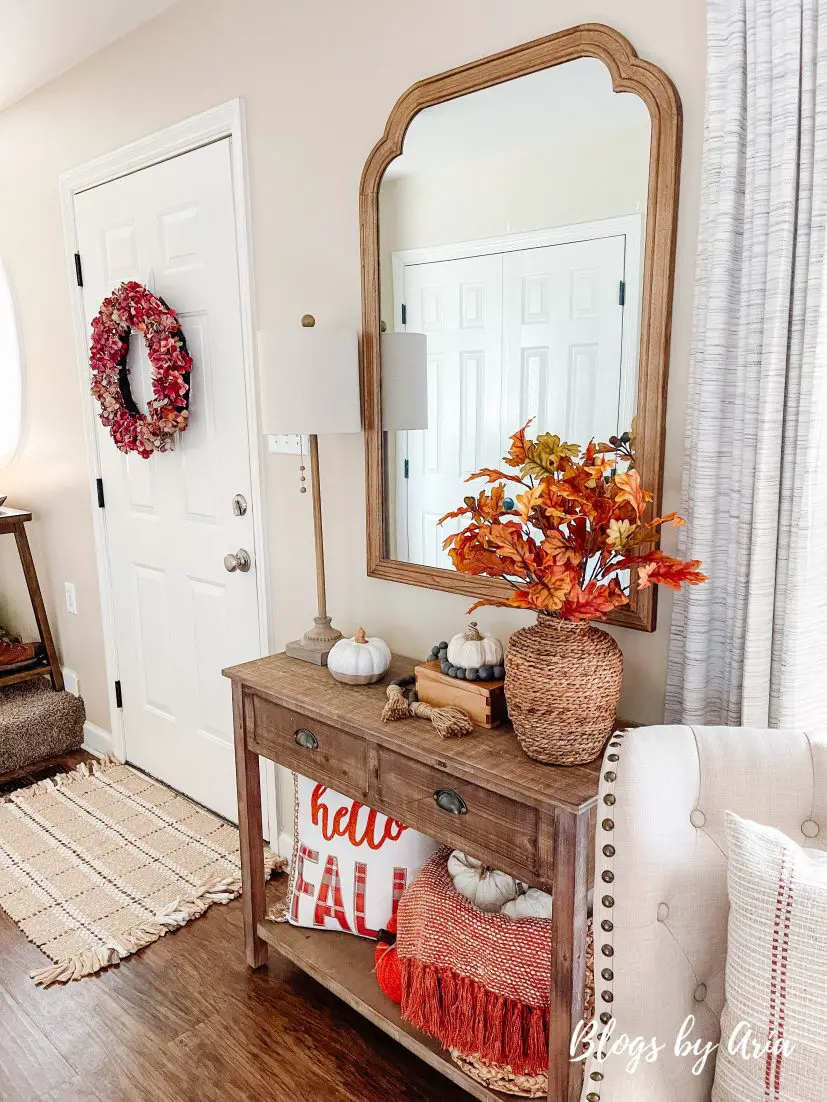 Fall pillows – Kirkland's always has some of the best pillows for Fall and I will always recommend them.  Here's why…they're the best quality!  Almost all of their pillows are zippered covers so they're removable and they have the best inserts.
Favorite Fall Pillows

Pumpkins – Of course Kirkland's has the best pumpkins!  I've purchased their pumpkins for years and in both of the pictures above there's pumpkins from Kirkland's.  And not just any plastic pumpkin.  I like that they have unique pumpkins that you're not going to find anywhere else.  Some are realistic, some are cozy, they're just a great resource to find pumpkins and have everyone ask you where you got it from.  Trust me on this!
Favorite Pumpkins from Kirkland's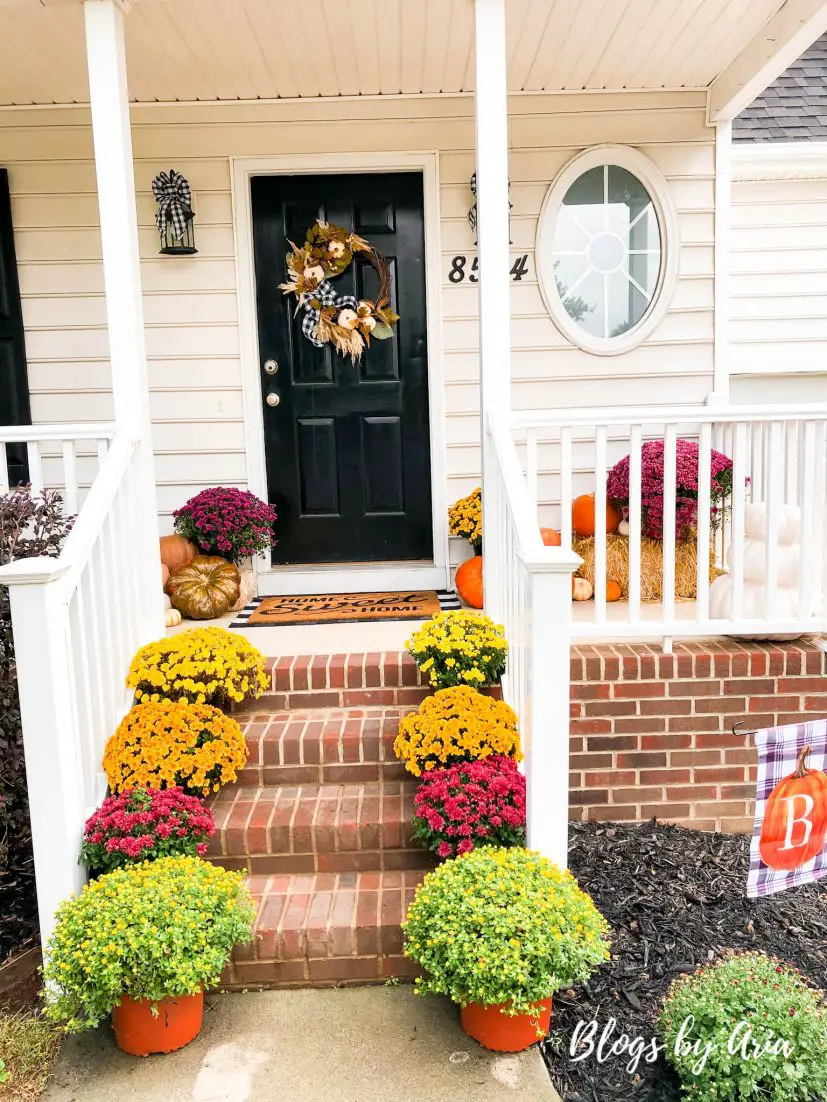 Fall Wreath – My pumpkin wreath I've had and loved is from Kirkland's and I've had it for three years now.  She's held up so well!  I also love getting my yard flags from Kirkland's too just for that added touch!  My exact wreath is no longer available but I'm sharing a few great options.
Festive Fall Wreathes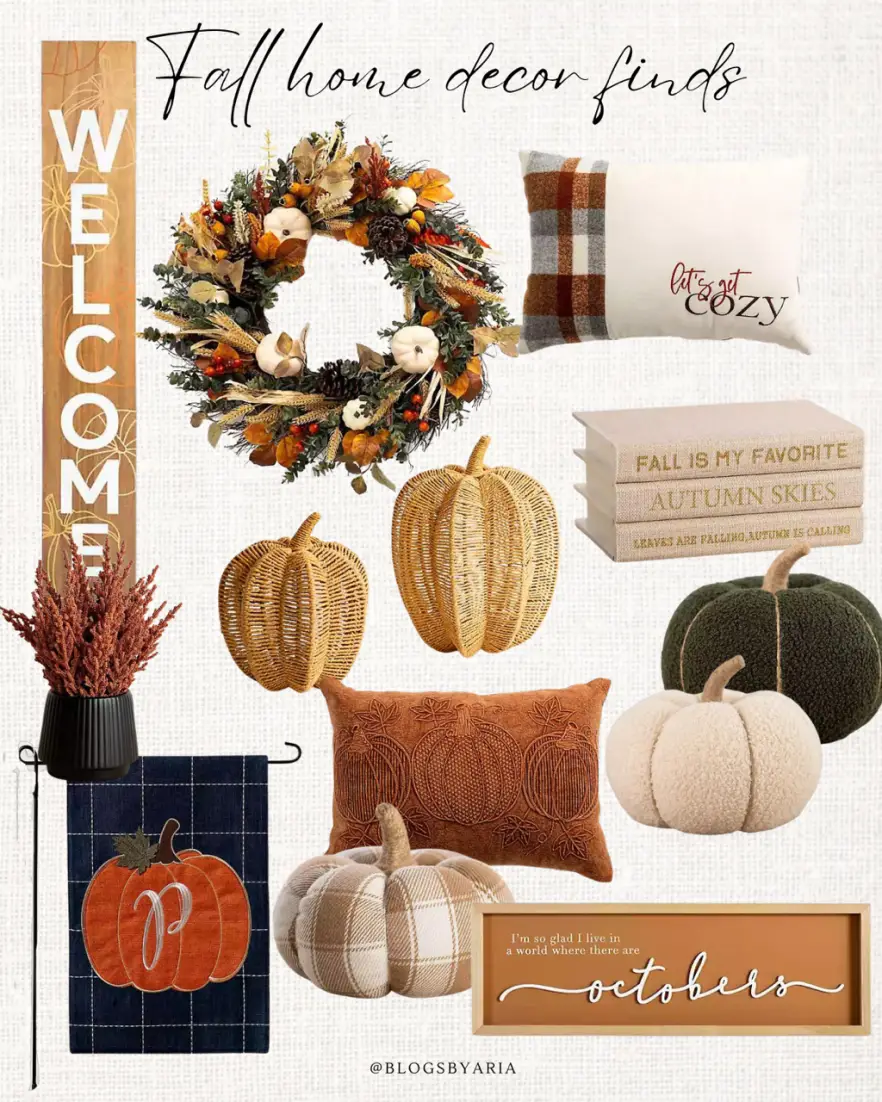 This stacked book set is such a great find.  I like that it's neutral and is an elevated take on the stacked books trend.  Also love these woven pumpkins that are very popular.
I also really love this welcome porch sign.  It's not too in your face but still brings a nice welcoming fall touch to your front door.
With these stylish decor picks from Kirkland's, you can effortlessly infuse every corner of your space with the warmth, coziness, and elegance that defines this season.  I can't wait to share how I decorate our new home with you this Fall.
I've been waiting to get my daughter moved off to college before I start pulling out my bins and now I'm ready to get started!
Make sure you subscribe to my newsletter and never miss a post!
Looking for more fall decorating ideas and inspiration?  Here are a few favorite related posts from the blog:
If you'd like to get even more home decor, fashion finds, sales and all things random be sure to follow me here: