It's been a while since I've shared a Friday Five post with you.  What's a Friday Five you ask?  It's where I share the top five things that have captured my heart and made my week extra special.  This week I have fall fashion, decor finds and one of my favorite times of the year is coming soon!
*this post includes affiliate links for your shopping convenience, you can read more about affiliate links by reading my Disclosure*
FALL FASHION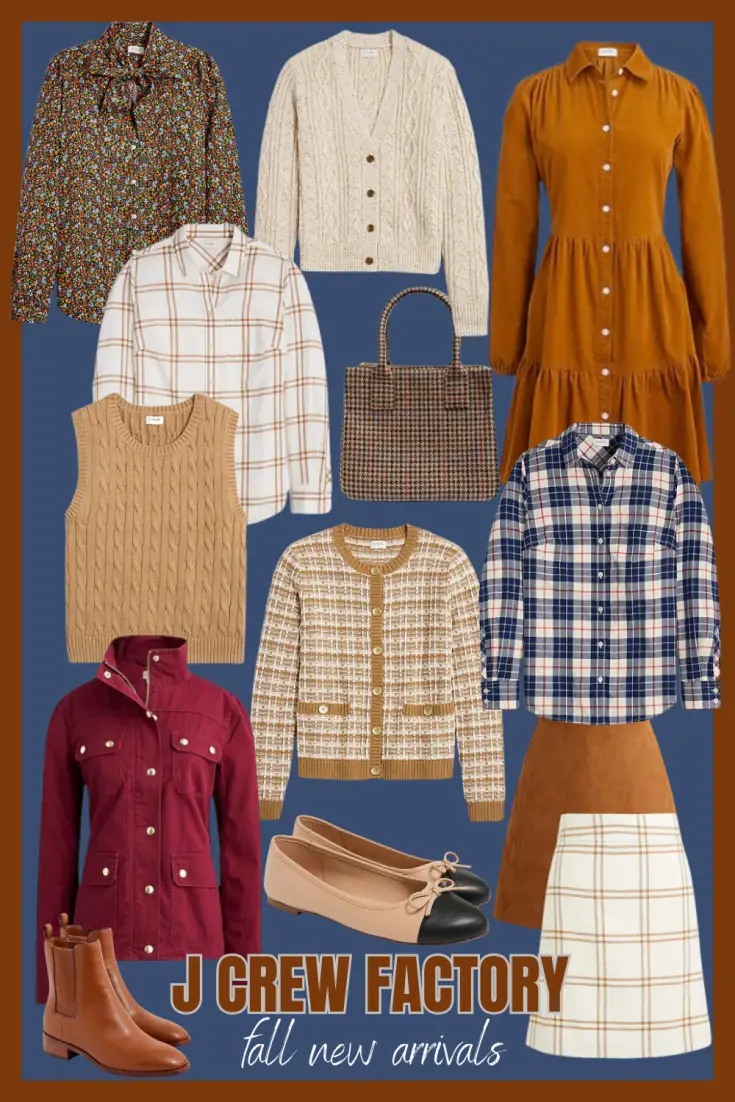 bow tie neck top • donegal cable cardigan sweater • corduroy collard mini shirt dress • cream and tan flannel shirt • cable knit sweater vest • small houndstooth structured tote bag • tweed lady cardigan sweater • antique navy flannel shirt • twill field jacket • ballet flats with cap toe • faux suede mini skirt • wool blend a-line mini skirt • chelsea boots
I'm absolutely loving the fall new arrivals from J Crew Factory!  I love the prints and the autumn colors that are really perfect for both work and casual outfits.
Right now you can take 60% off fall faves!!  It's a great time to stock up your fall wardrobe.  Check out all of the goodness here.
PARADE OF HOMES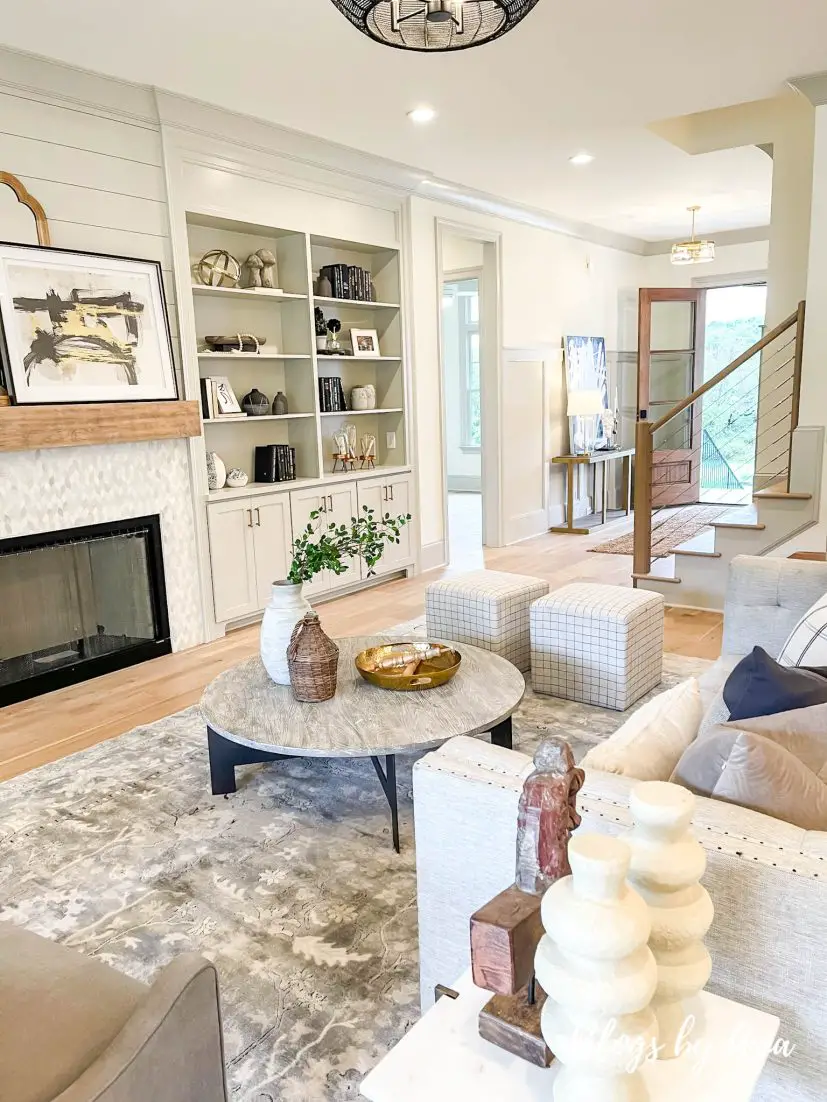 Darch Manor Parade of Homes Tour
It's one of my favorite times of the year!  The Parade of Homes tour is coming soon and this week the listings were released!
It was like being a kid and getting the Sears Christmas catalog in the mail 🙂 If you know, you know!
This year in addition to sharing houses on the blog (I'm so behind I know) I will also share some on my YouTube channel.  That will be a fun way to share the beautiful houses I see and will provide the content for either medium you prefer.
AMAZON FURNITURE FINDS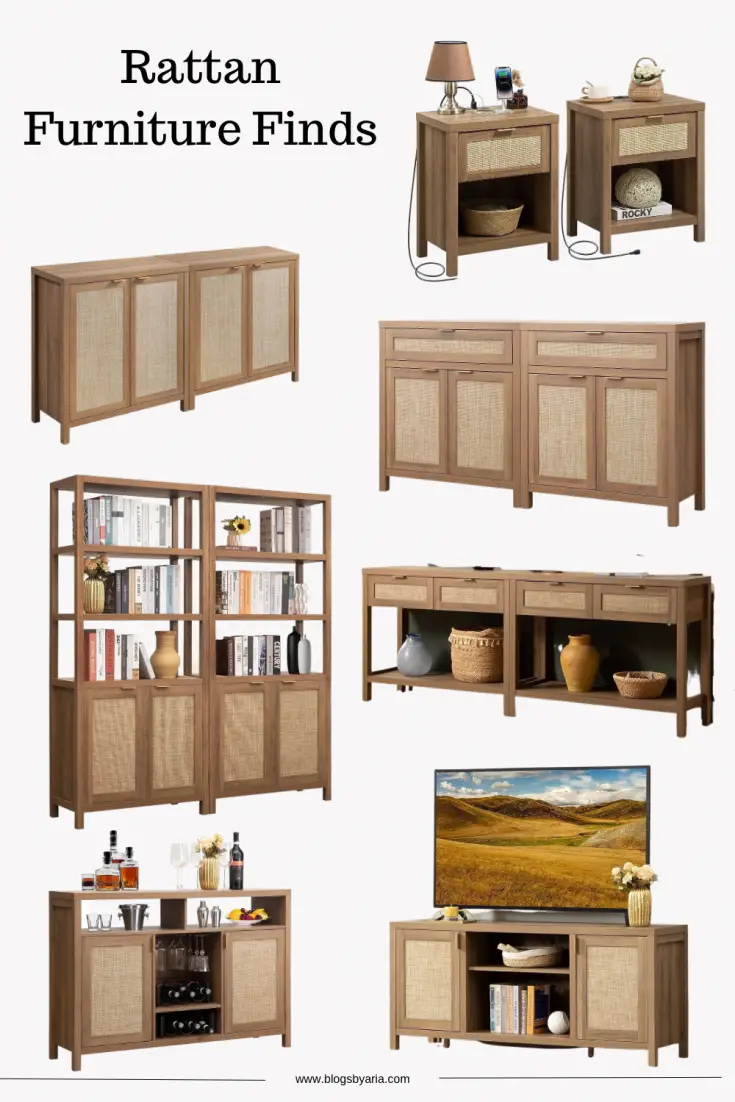 rattan sideboard cabinets • rattan nightstands • 5 tier rattan bookshelf • console table • sideboard buffet cabinet • coffee bar cabinet • rattan tv stand
I've gone back and forth on what kind of cabinet I'd like to add to my dining room.  I wanted a sideboard.  But then wanted an arched cabinet, like this one from Target.  Then I felt that was maybe not large enough.  At the same time I don't have the budget for a larger version.
Not that long ago I shared my new found love for the arched cabinet.  I couldn't help but wonder is that just because it's trendy?  That's a lot of money for a trend you know?  I'm not a fan of arches in other areas of interior design.
Recently I stumbled upon the rattan cabinets.  Perhaps still a bit trendy, but way more affordable and more in my design aesthetic.
I fell in love with all of it!  The bookcases will be perfect in my space, so would the console table and the accent table…and the nighstands.
Essentially can the whole line just sponsor me!  These finds just happen to all be from Amazon but I've also found them on Walmart.  The price fluctuates on both sites so if you have your eye on them, see which has the best pricing for you.
HALLOWEEN SPOOKY DECOR INSPO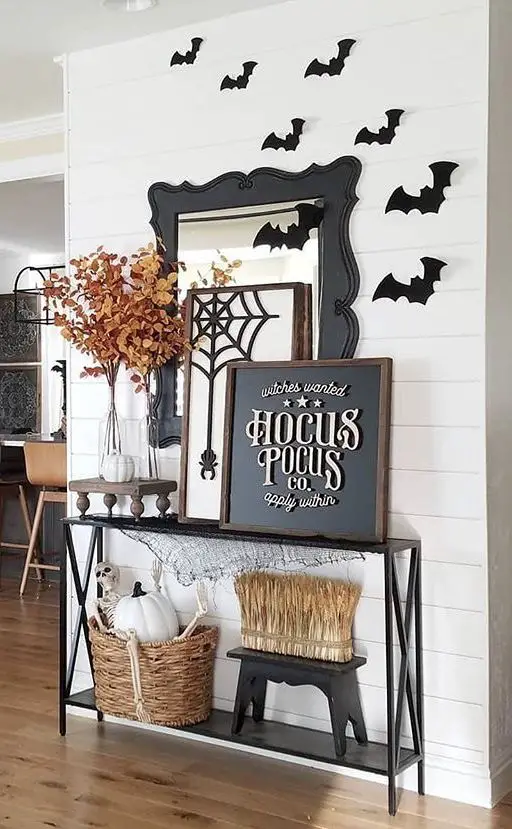 This weekend I will be filming my Halloween decorate with me video.  Now when I decorate for Halloween it's just me adding spooky touches to my fall decor.  I don't remove all things fall (that I love so much) in order to decorate for Halloween.
I have no idea what direction I'll be going in but I've been seeing lots of spooky season inspiration on my feeds.  Like this picture I found on Pinterest (I don't know the source) that gives a great styling idea of layering art in front of a mirror.  And isn't the skeleton in the basket so fun!
PUMPKIN BOWLS
I'm so glad Target came out with a pumpkin bowl similar to the one they had last year.  I love that this is also a more affordable option than the ones you get from Pottery Barn and Williams-Sonoma.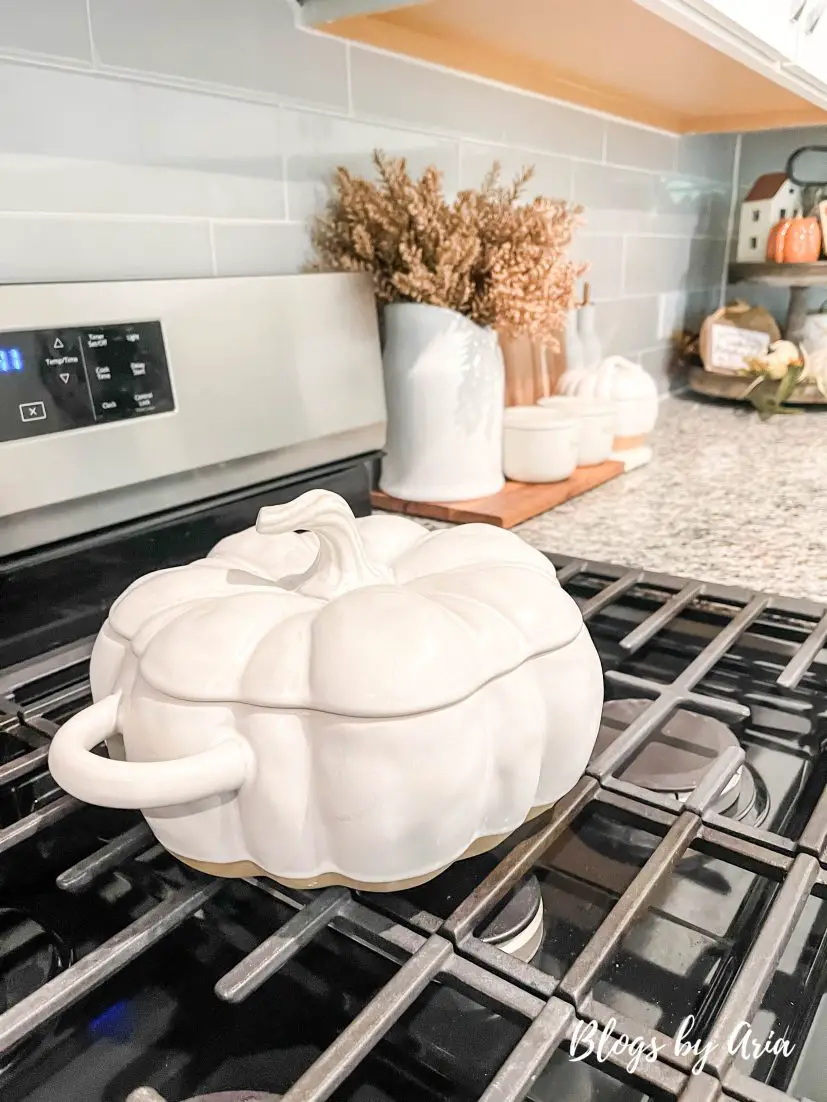 Here's a look at my pumpkin bowl that I got last year.  Never meant to be used, just to sit and be pretty 🙂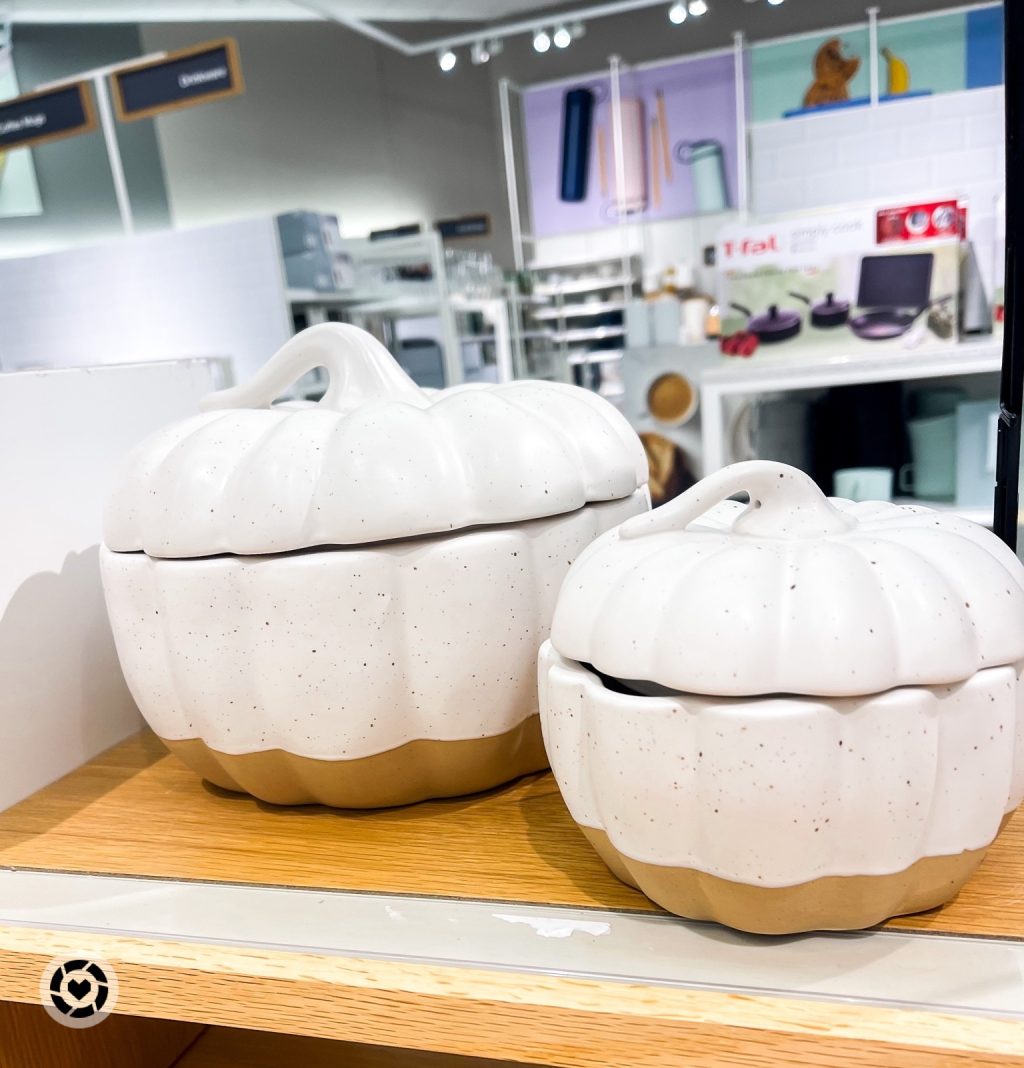 large pumpkin serving bowl • small pumpkin serving bowl
They also came out with similar styles in a large and small bowl.  Both of them are so cute and affordable.  As you can tell, the main difference is the newer versions are speckled.  I like that they kept the natural stoneware colorblock.
That wraps up this week's edition of the Friday Five! Stay tuned because my fall living room and kitchen will be up on the blog soon.  I hope you have a fantastic weekend!
If you'd like to get even more home decor, fashion finds, sales and all things random be sure to follow me here: