I am really enjoying sharing my gift guides with you friends!  Sometimes finding the right gifts during this busy season is the last thing you want to do.  Gift guides make it a bit easier for you.  Today I'm sharing my Gift Guide for New and Expecting Moms and I hope you find it helpful.  When I'm thinking of these gift guides I want to think outside the box.  Sure I'll have a few other gift guides that are more common, like for the hostess, for your mom, for your bestie, etc but today I have the new mom on the brain.
When you're pregnant during the holidays or you just had a baby, people aren't really thinking about you as the mom.  They're all about the baby.  It's not intentional.  You're just put on the back burner.  Sometimes you may want something that can be for the baby but deep down you want something for you.  That's what I'm sharing today for we, the people who didn't just have a baby or aren't currently growing one inside of us, to take some time to give the new mom/mom-to-be something that she'll appreciate.
*this post may include affiliate links, you can read more about that by reading my Disclosure post*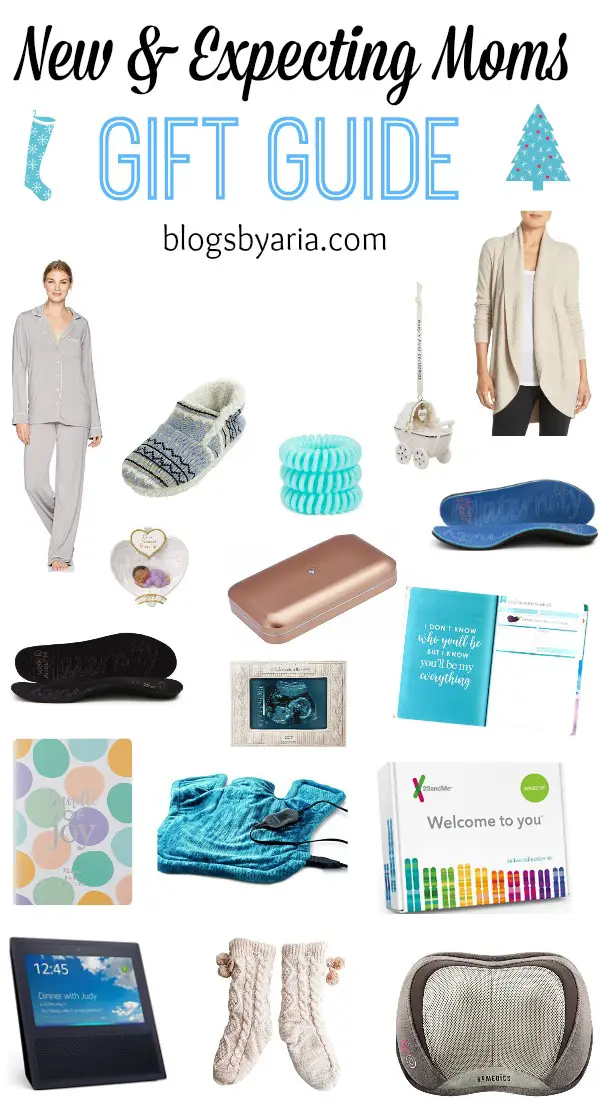 Let's dive in to this gift guide friends!! When I was curating this gift guide I was thinking of things that I would love if I was pregnant right now or if I just had a baby.  It was a short nine years ago that I had a six week old baby at this time of year and aside from wanting more sleep, a housekeeper and a chef, I really just wanted to be comfortable.  So many of the items I'm sharing today are just about that, keeping mom comfortable.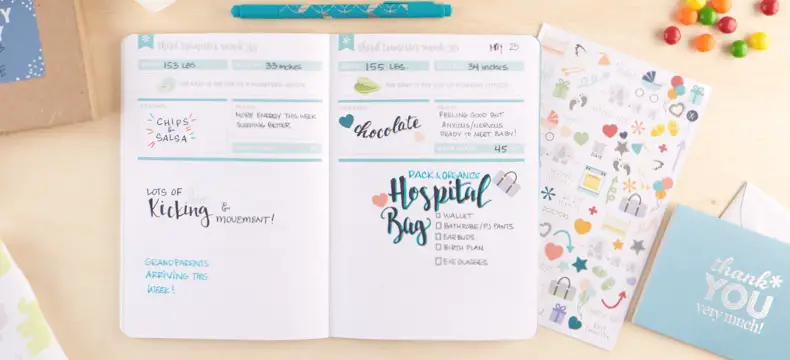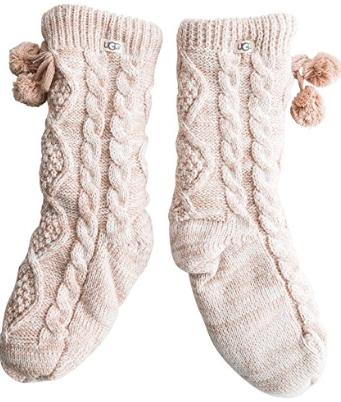 I have a few other items that I realized after I made my collage that I didn't include them.  #facepalm  Ugh it's the worst.  But the good thing is, I can still share them, they're just not all organized together in a stylistic way.
The gifts I'm sharing today are not just for the holidays, they're also great gift ideas for a baby shower.  Don't forget the new mama 🙂  She needs some pampering too!  I'm a big fan of registries for weddings and baby showers.  It would be a great idea to get something for baby from her registry and get something I've suggested for the mommy to be from my gift guide.  It's a win – win!!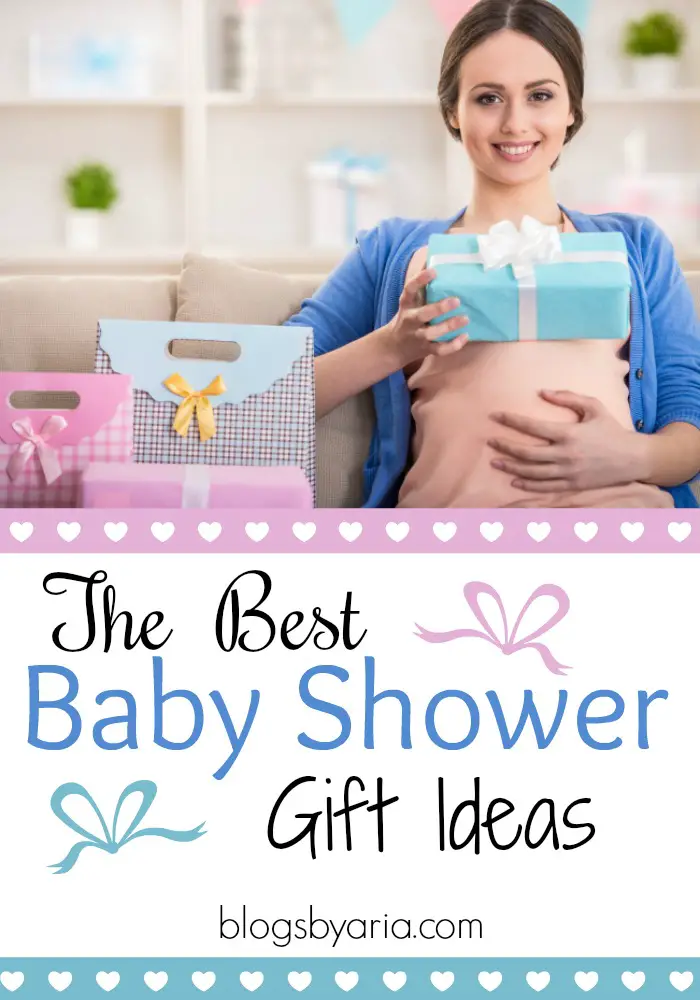 Last but certainly not least… gift cards.  Whether it's a gift card to Amazon, Walmart or Target for household and baby or personal needs.  Or it's a gift card to her favorite restaurant for either a date night or dinner to go for home, I think a gift card is a great idea.  You can pair it with one of the other gift ideas above as an added bonus.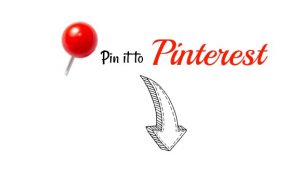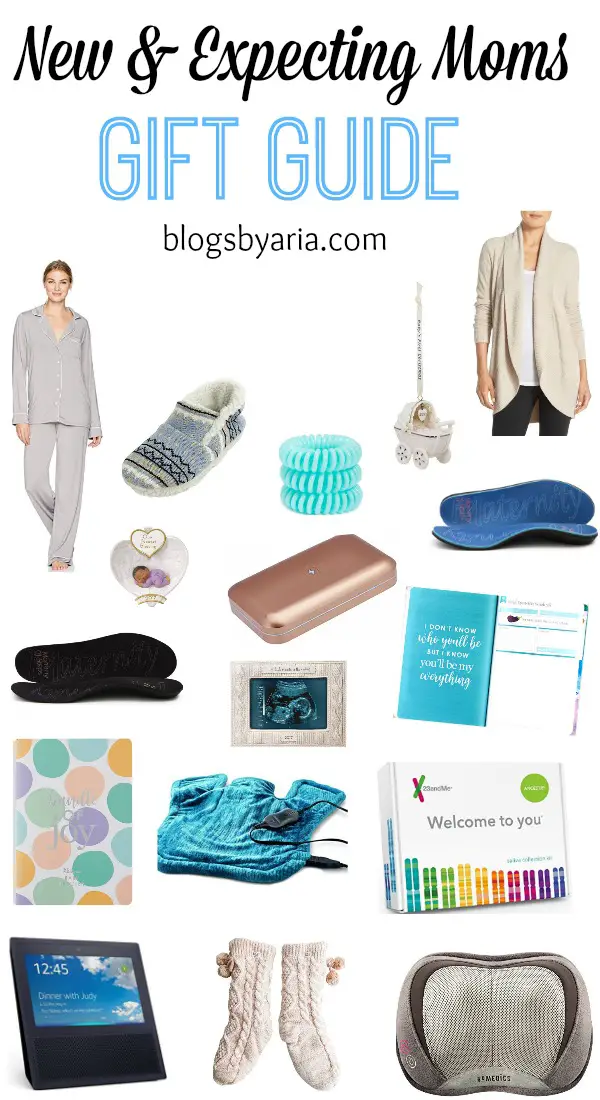 Thanks so much for reading and I hope you enjoyed the gift ideas 🙂  Let me know your thoughts by sending me an email or leaving me a comment.  Until next time friends! P.S.  if you're reading this today from 11/24-11/28 the Erin Condren Black Friday Sale is happening.  I shared it in my latest post!