Hello my friend and welcome to another beautiful Parade of Homes tour!  Do you like to watch house tours on YouTube?  I do!  Especially when I'm researching a particular builder, as I have been lately.  Today's Parade of Homes tour is the Fairview Park house and it's built by Mattamy Homes.  It's The Marshall floorplan if you've been looking at this builder then sit back and enjoy today's tour!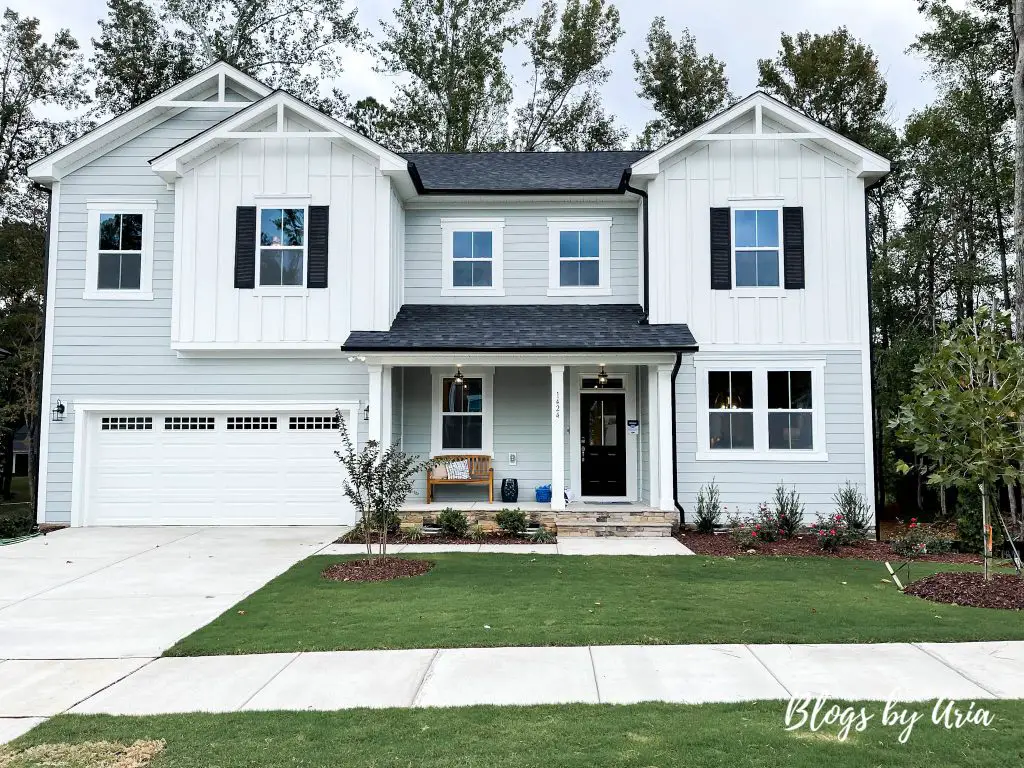 The Fairview Park house is located in Apex, North Carolina, a suburb of Raleigh.  It has five bedrooms, four and a half bathrooms and has 3,471 square feet of living space.  Ya'll know housing prices across the country are ridiculous and the Triangle area is one of the highest in the country.
At the time of viewing this home in the Fall of 2021 it was listed at $694,825.  As of now, per Mattamy Homes' website they're only listing prices of quick move-in homes.  The Marshall plan isn't one of them but the closest home is 2,971 square feet and is $821,058!!  Whew!
Enough about the prices and on to the fun part…the house!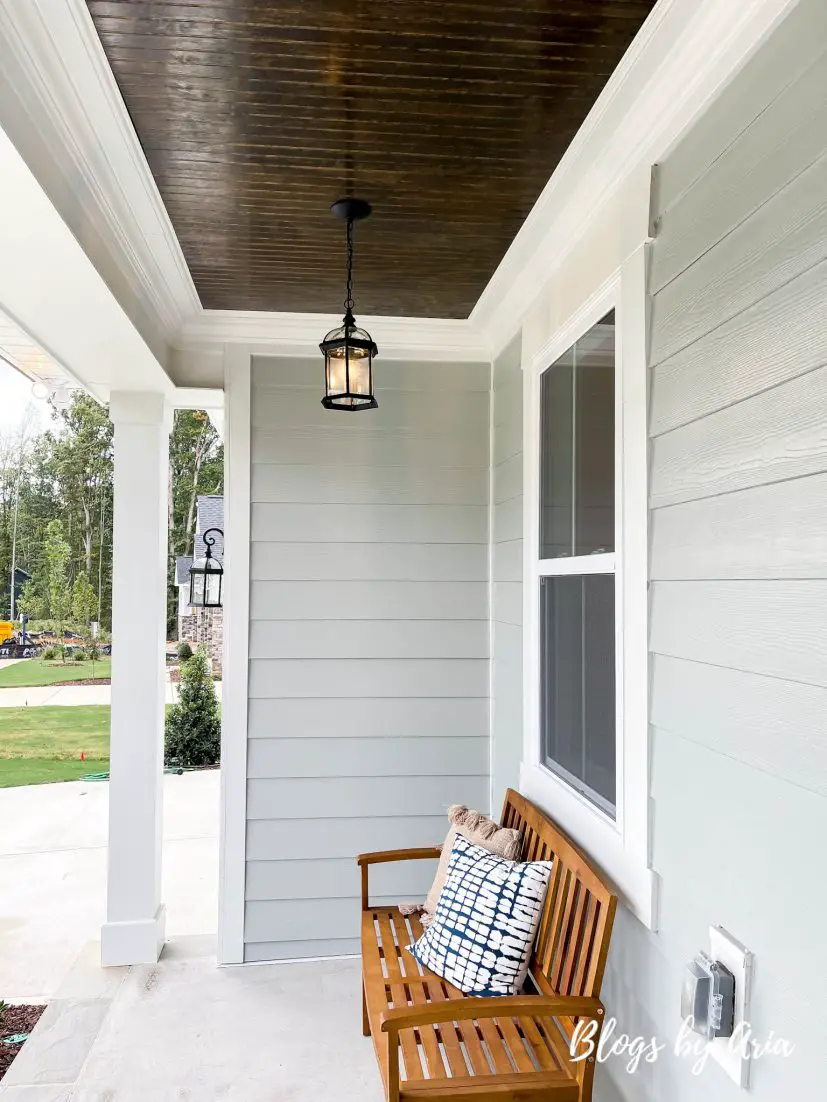 There's a good size front porch which we do love here in North Carolina 🙂
As we enter the Fairview Park house we have something I always like to see…a coat closet for guests.  An added bonus is the light that comes through the front door and transom window.
Off of the entryway is the formal dining room that features shadow box wainscoting and a coffered ceiling.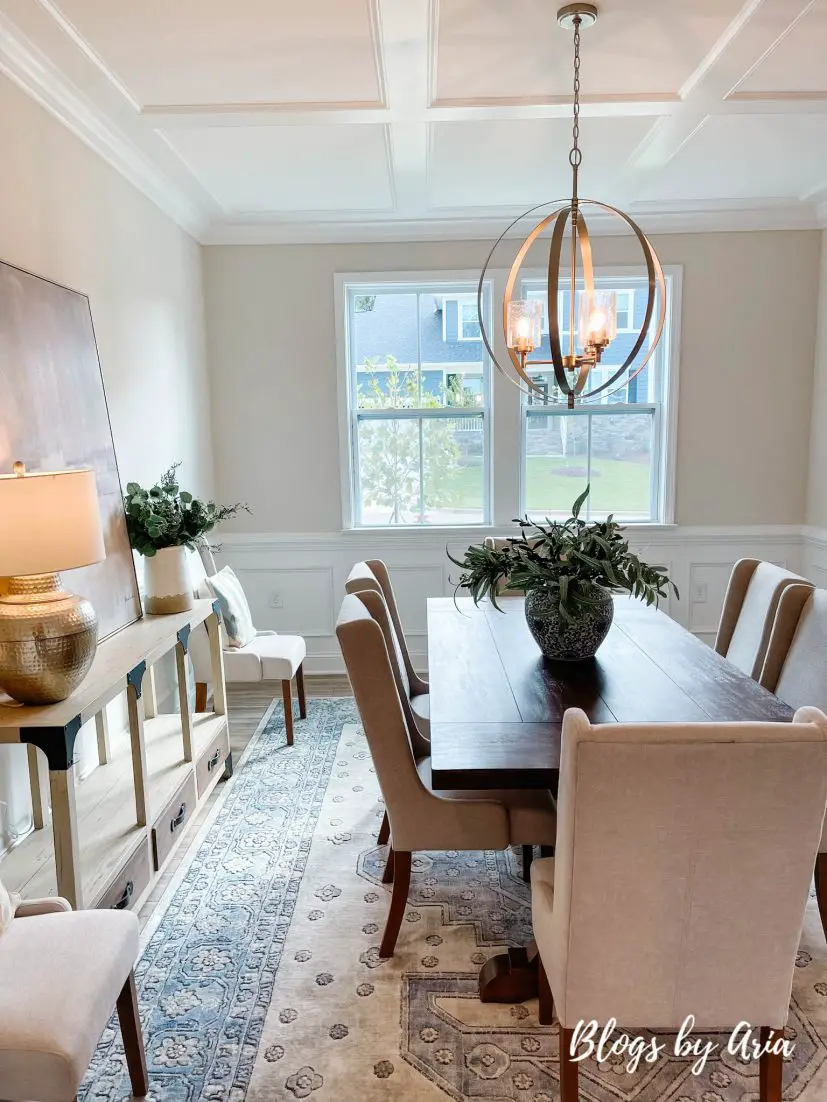 Let's take a look at the other side of the entryway.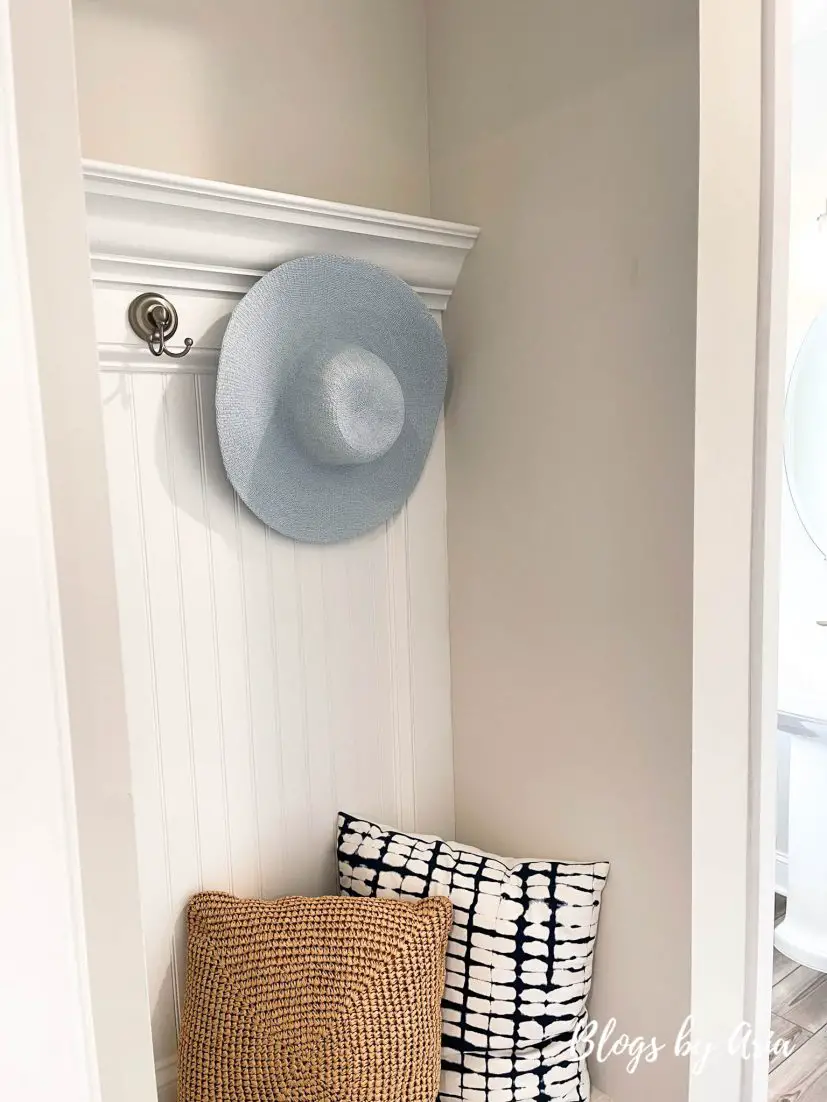 On the other side of the entryway is a small mudroom bench off of the two car garage as well as a powder room.
The butler's pantry is both functional and pretty.  It features glass cabinet doors and LED under cabinet lighting.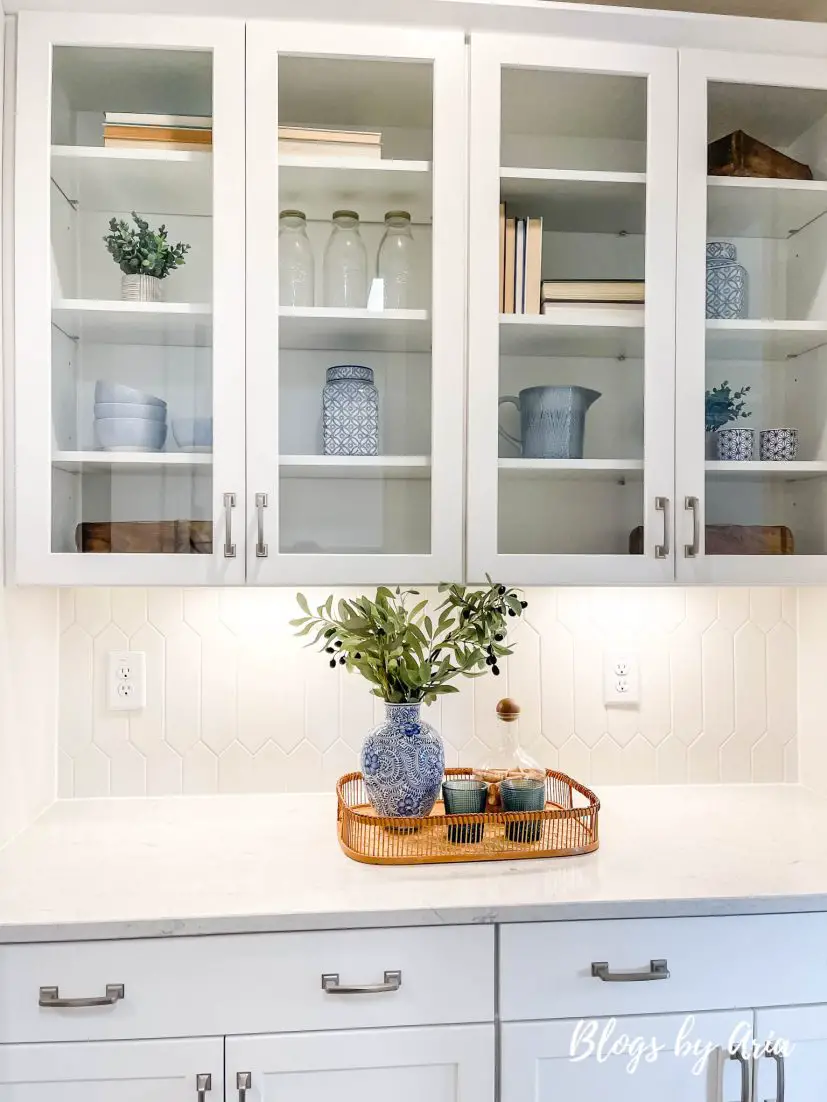 I also love the tile backsplash.  This would be such a fun space to decorate!
Across from the butler's pantry is a good size walk in pantry.  So far we've seen great storage in the butler's pantry and now the pantry.  Wait until you see the kitchen!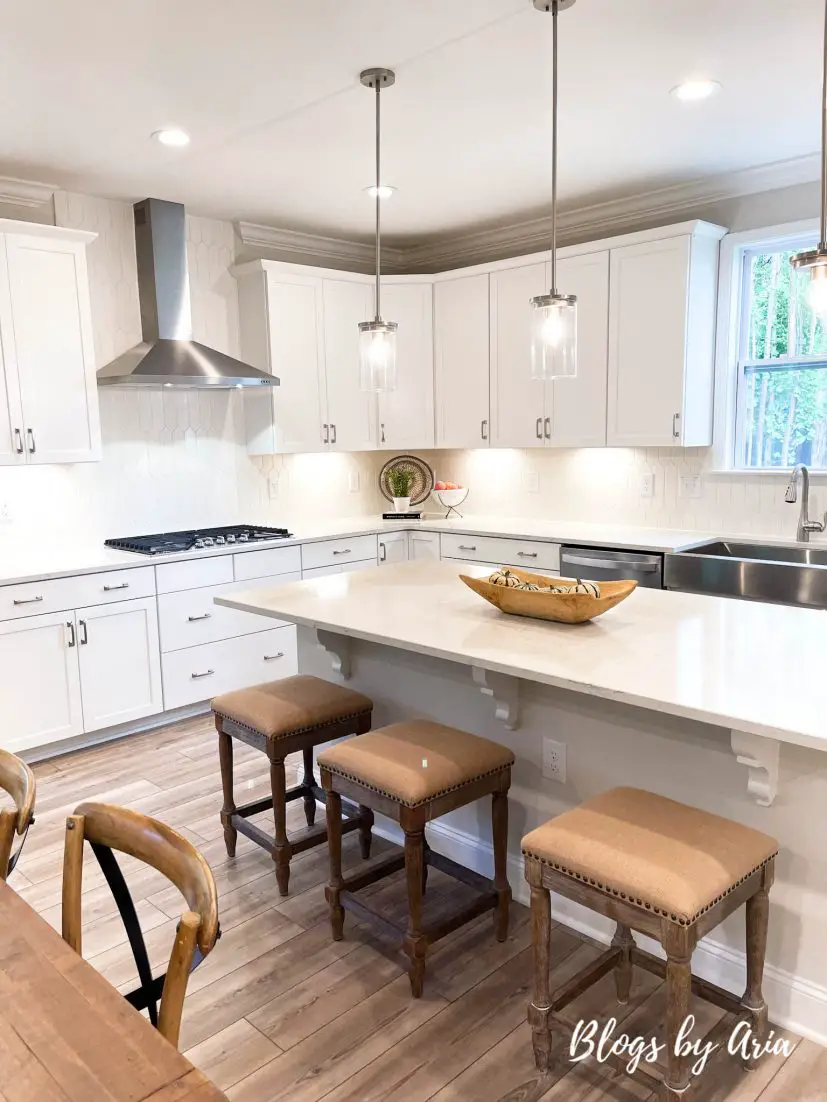 When I walked into this kitchen I fell in love!  You see, it's not a super fancy kitchen like you see in some of the Parade of Homes tours I share.  Instead it's a fully functional, practical, dream kitchen in my eyes!  It's full of storage.  Storage for days!
It has an abundance of quartz countertops including a beautiful island.  Truly a dream come true!  Not only is there more than enough space to cook and serve, but lots of space to decorate without sacrificing usable workspace.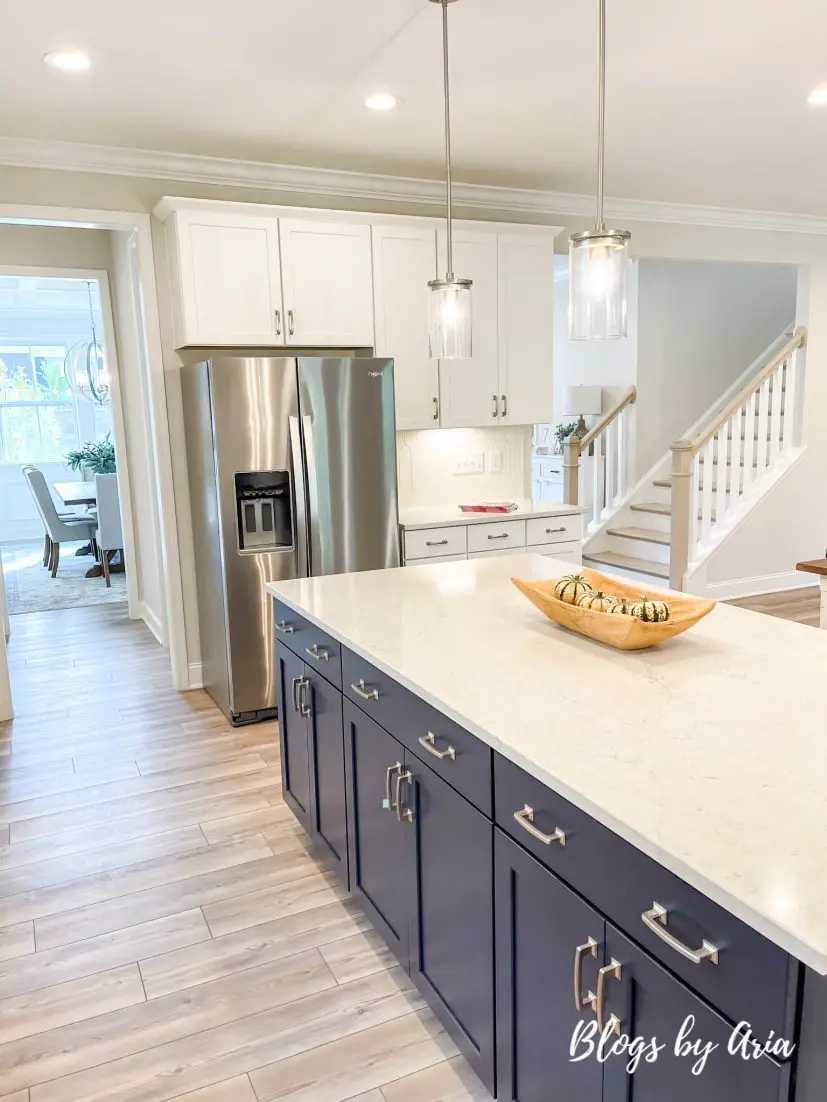 To break up the all white kitchen, the large quartz island features navy painted cabinets.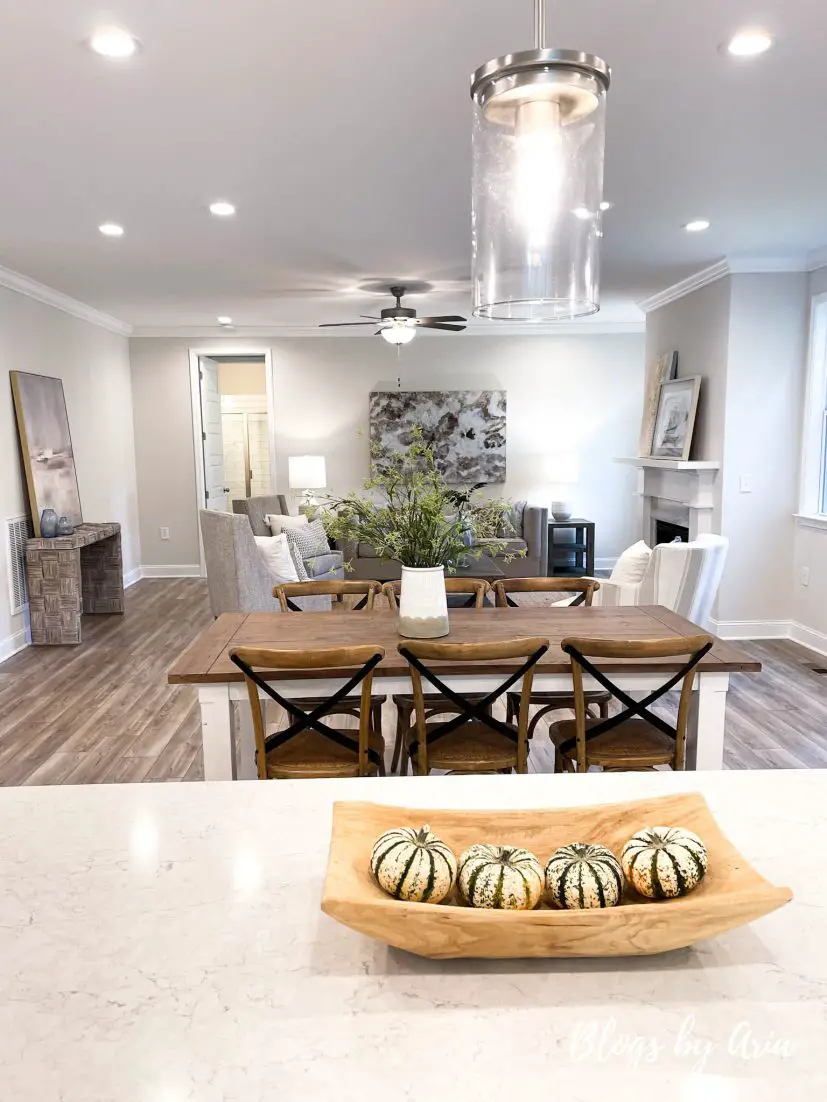 The Marshall floorplan features an open layout that encompasses the kitchen, breakfast space and great room.  Typically I like my breakfast area to be a true nook, but with a kitchen this great and a formal dining room, I'd be happy with this setup for sure.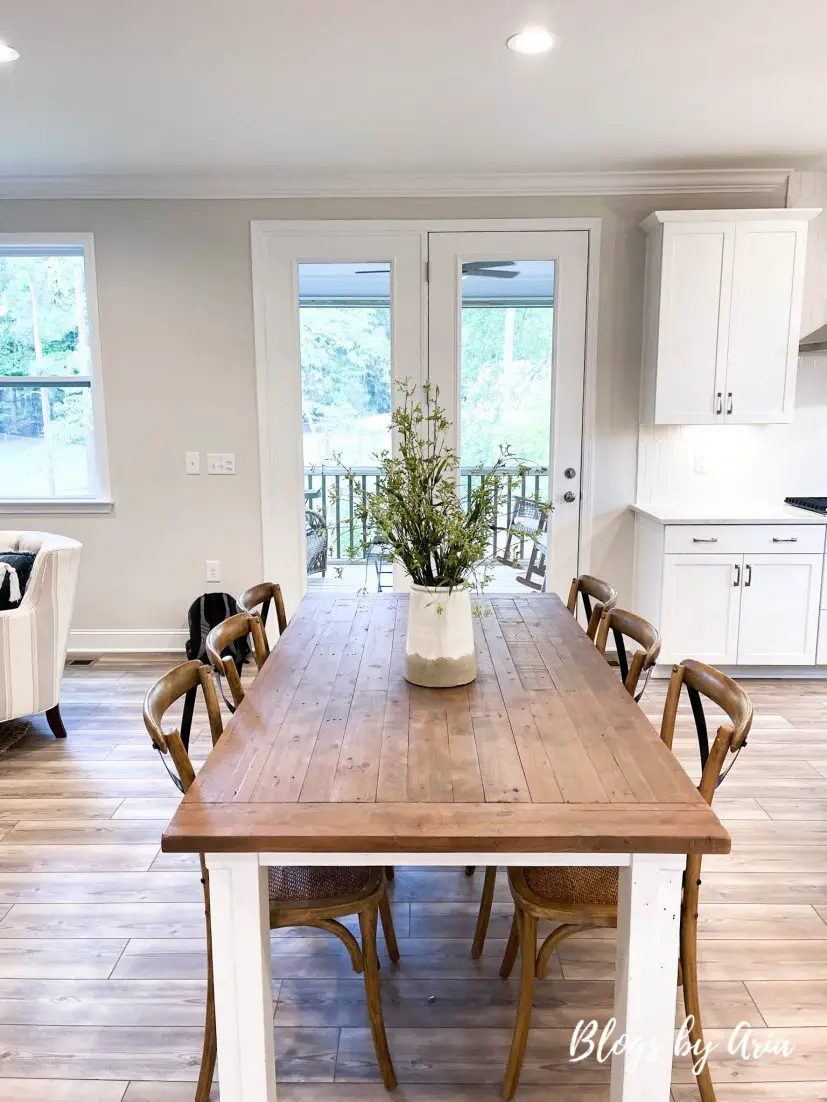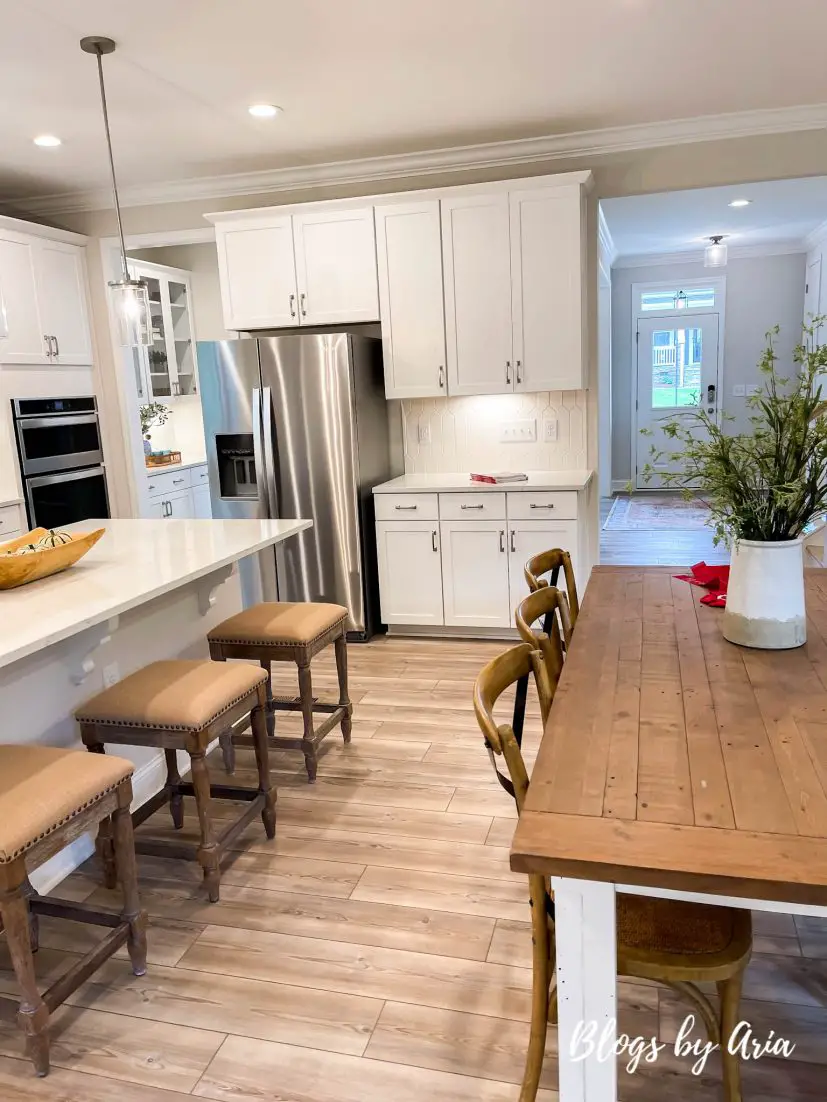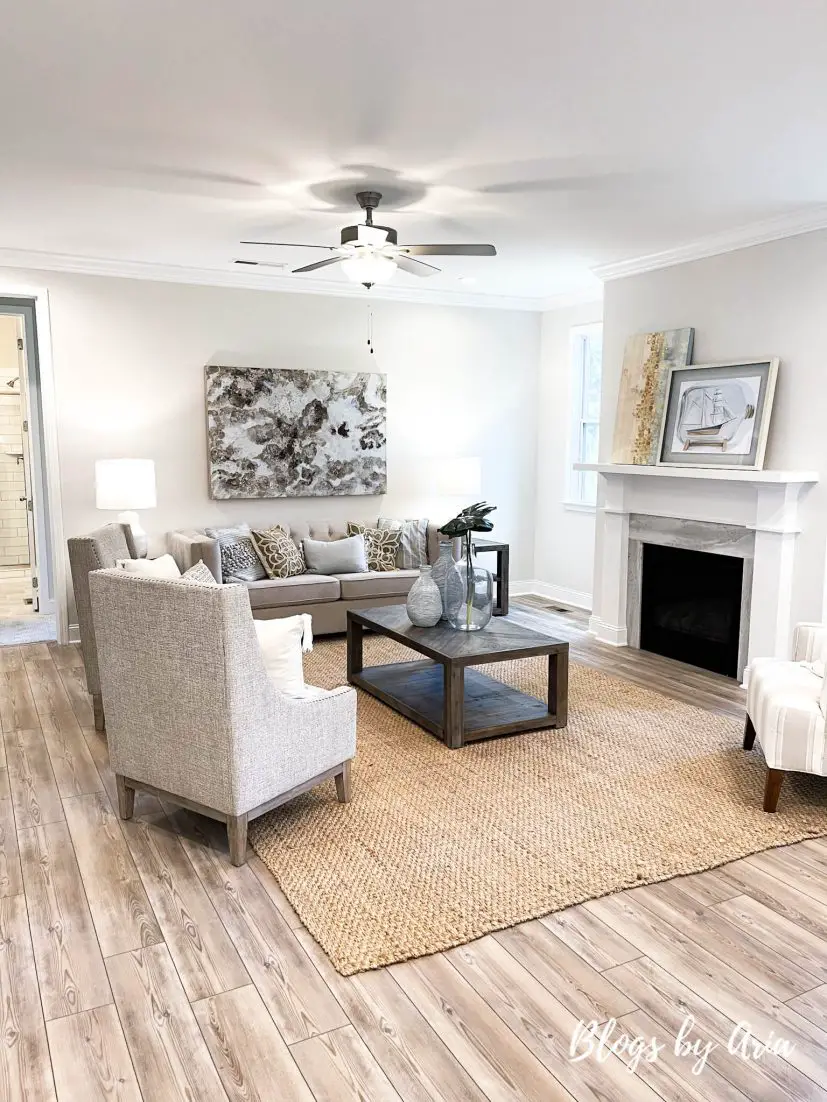 The great room provides a comfortable feeling and a lot of good space.  Definitely room for the family and entertaining as well.
The Fairview Park house features a first floor guest suite in the Marshall model by Mattamy Homes.  This is an optional upgrade that is available.  The base option would have this space as a den which I would imagine many would use as a home office.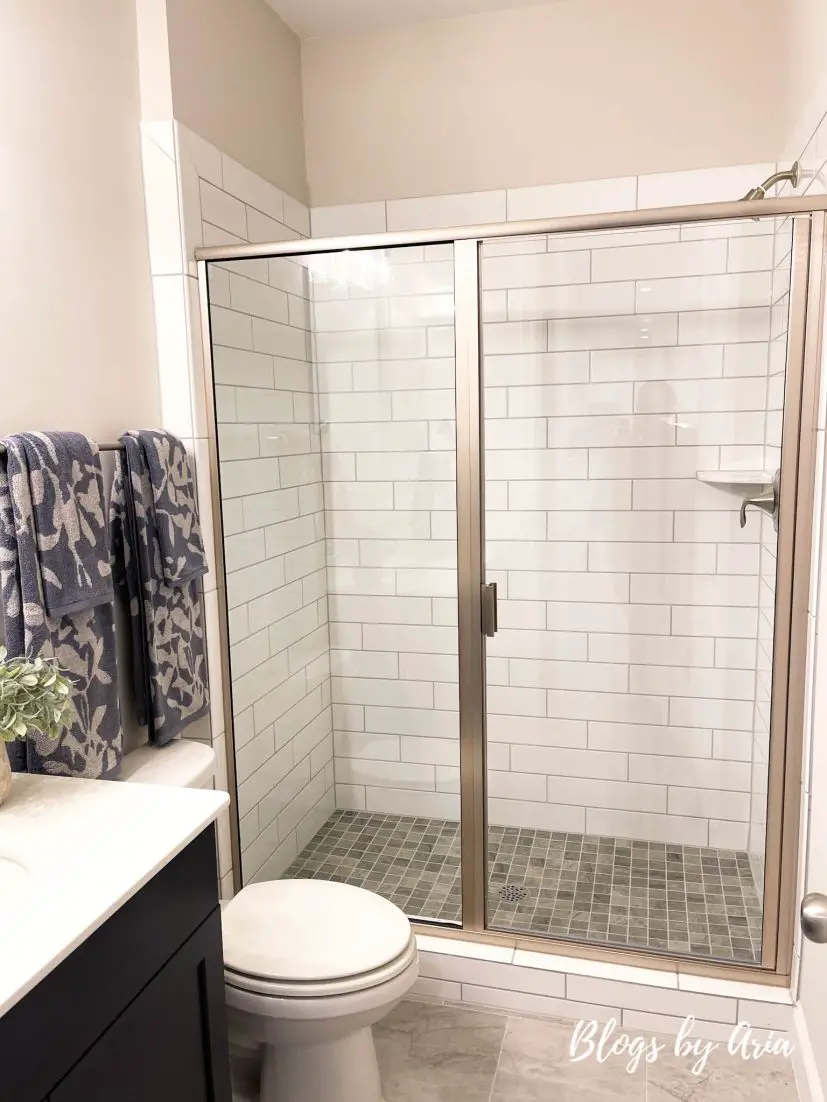 The guest suite has it's own dedicated bathroom.  That's an added bonus because a lot of times, production builders don't offer a full additional bathroom for the guest room.  They typically will convert the powder room into a full bathroom.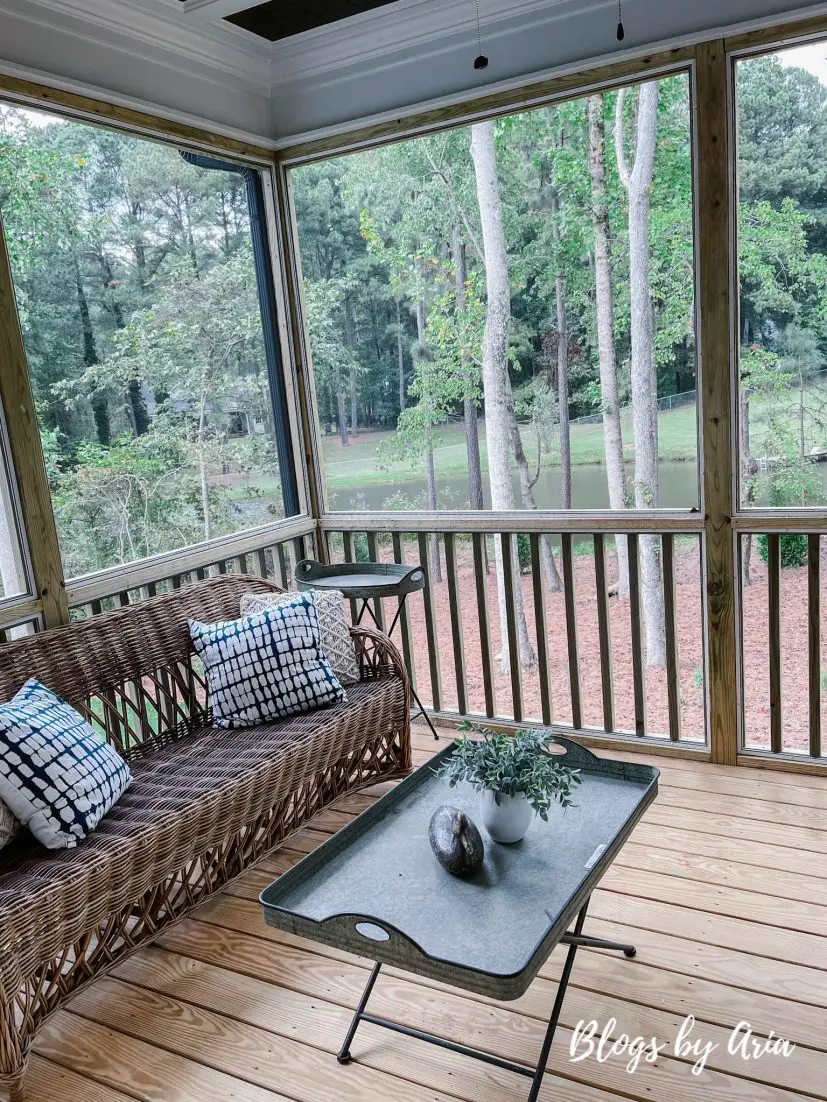 Before we head upstairs I thought I'd show you the screened in porch with full view patio door and outdoor ceiling fan.
The primary bedroom is a great size and features two walk in closets and laundry room access.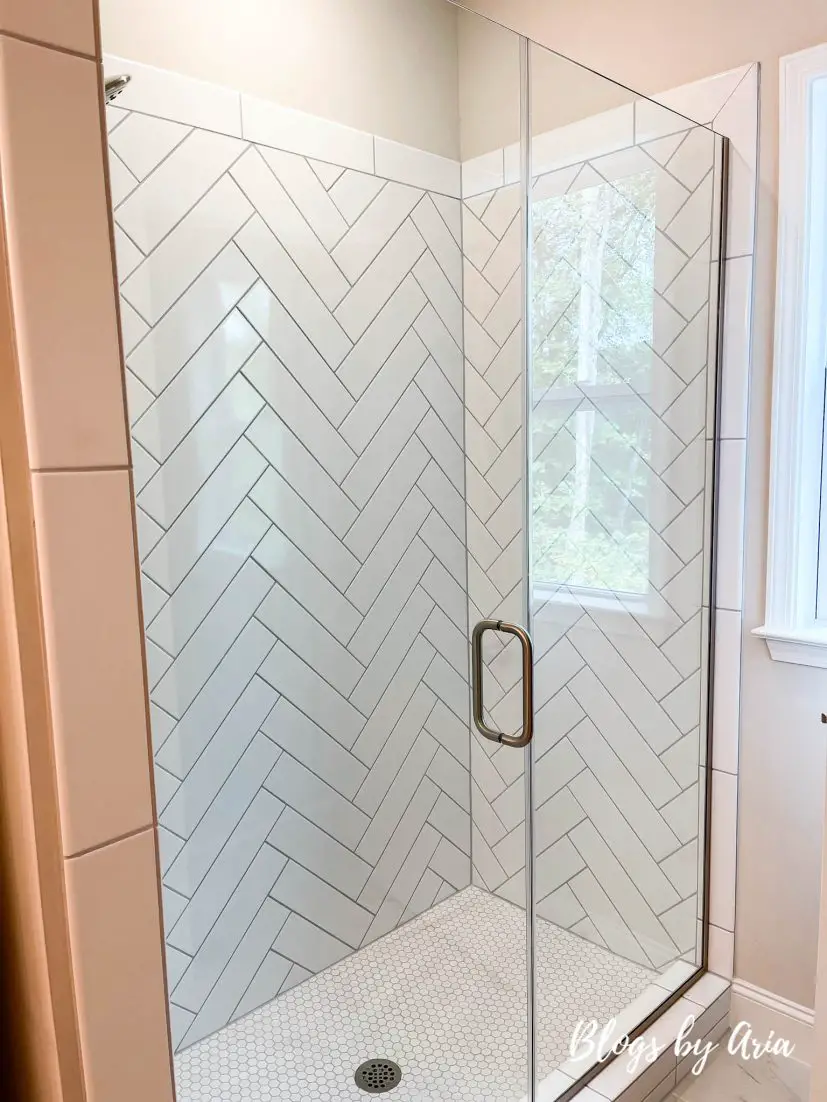 The primary bathroom has this lovely shower but if you want a bathtub that would be an available upgrade if you were to build this model.
The second floor laundry room has access from the owner's suite as well as the hallway.
There are three additional bedrooms on the second floor and two more bathrooms.  One bathroom is shared between two bedrooms and the other bathroom is in the hallway.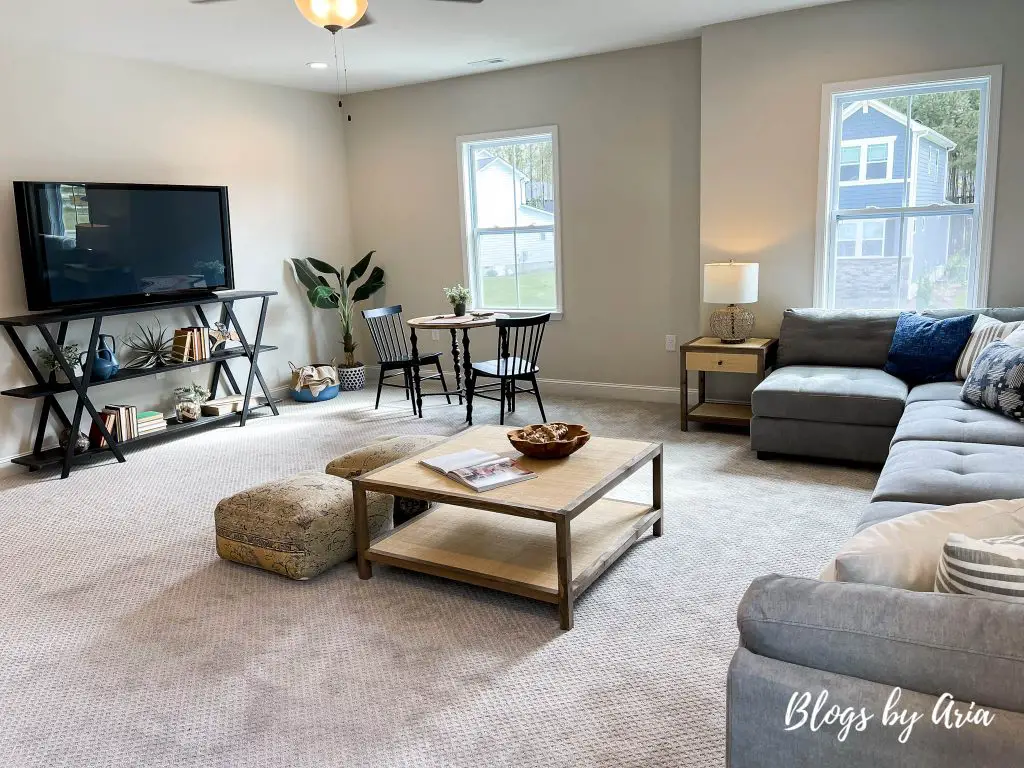 The last space to see in the Fairview Park house is the oversized loft.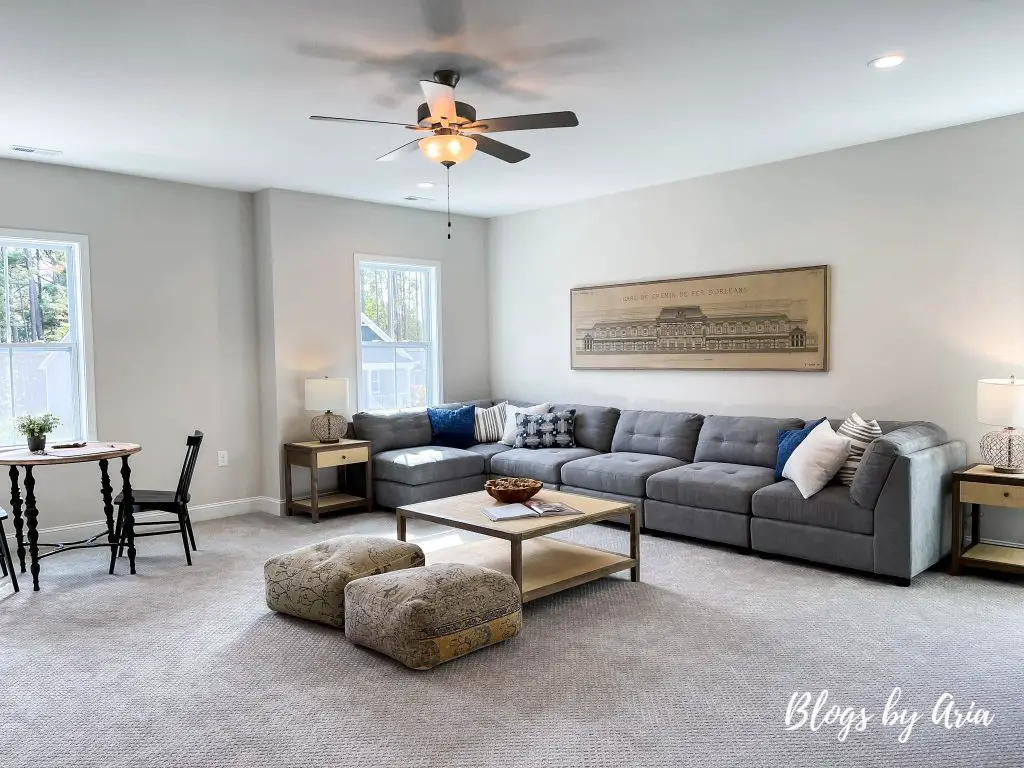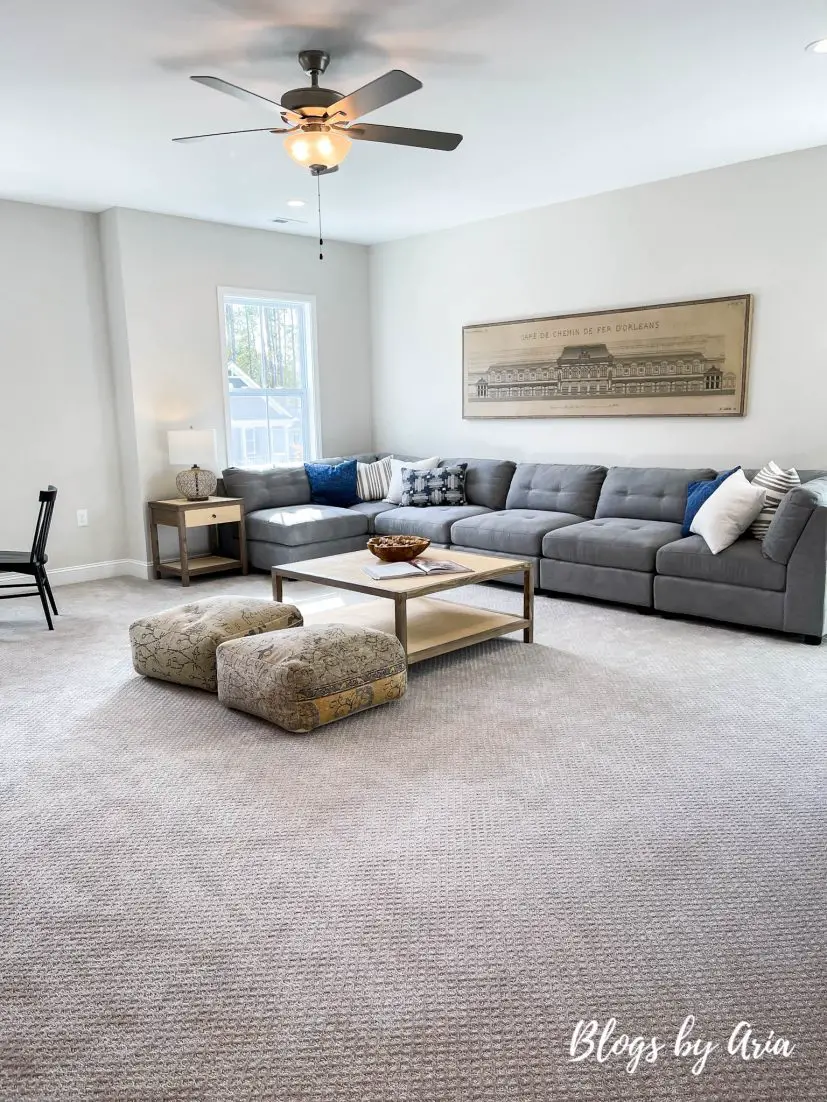 It's more than a loft!  At 20′ x 20′ it's larger than the family room downstairs.
Overall I really do love this house!  It's a house that would work great for my family, which is how I look at houses even if they're not my style.  Before touring the Fairview Park house I don't think I've ever toured a Mattamy Homes house.  Nor had I ever heard of them before.  They've certainly made a great first impression with me!
If you'd like to see more about the Marshall model, check out all of the options here.  This particular elevation is the Farmhouse style.  There's also the Craftsman and French Country elevations as well.
I hope you enjoyed touring the Fairview Park house today.  Make sure you pin your favorite images on Pinterest!