It's that time again!  Back to School is quickly approaching and although yes, that means Summer is coming to an end, it also means back to routines and schedules and structure.  Something my kids and I need!  I've been sharing a lot of back to school picks on my LTK over the past few weeks.  In addition to that I have rounded up tons of back to school must haves from backpacks, lunchboxes, clothes and more to help you get everything you need for your kiddos.
Consider this your ultimate back to school shopping guide!  Last year I shared lots of back to school picks, many that are available this year too.
Because this is a shopping guide, I've kept the words to the minimum.  If you see something you like in a graphic, underneath you can click through the images to be taken to the product.  I hope you find my ultimate back to school shopping guide very helpful!
*this post includes affiliate links for your shopping convenience, you can read more about affiliate links by reading my Disclosure*
BACK TO SCHOOL OUTFITS FOR BOYS
Whether your boy likes jeans or joggers or both, I've got lots of great back to school outfit ideas for boys that will please you both.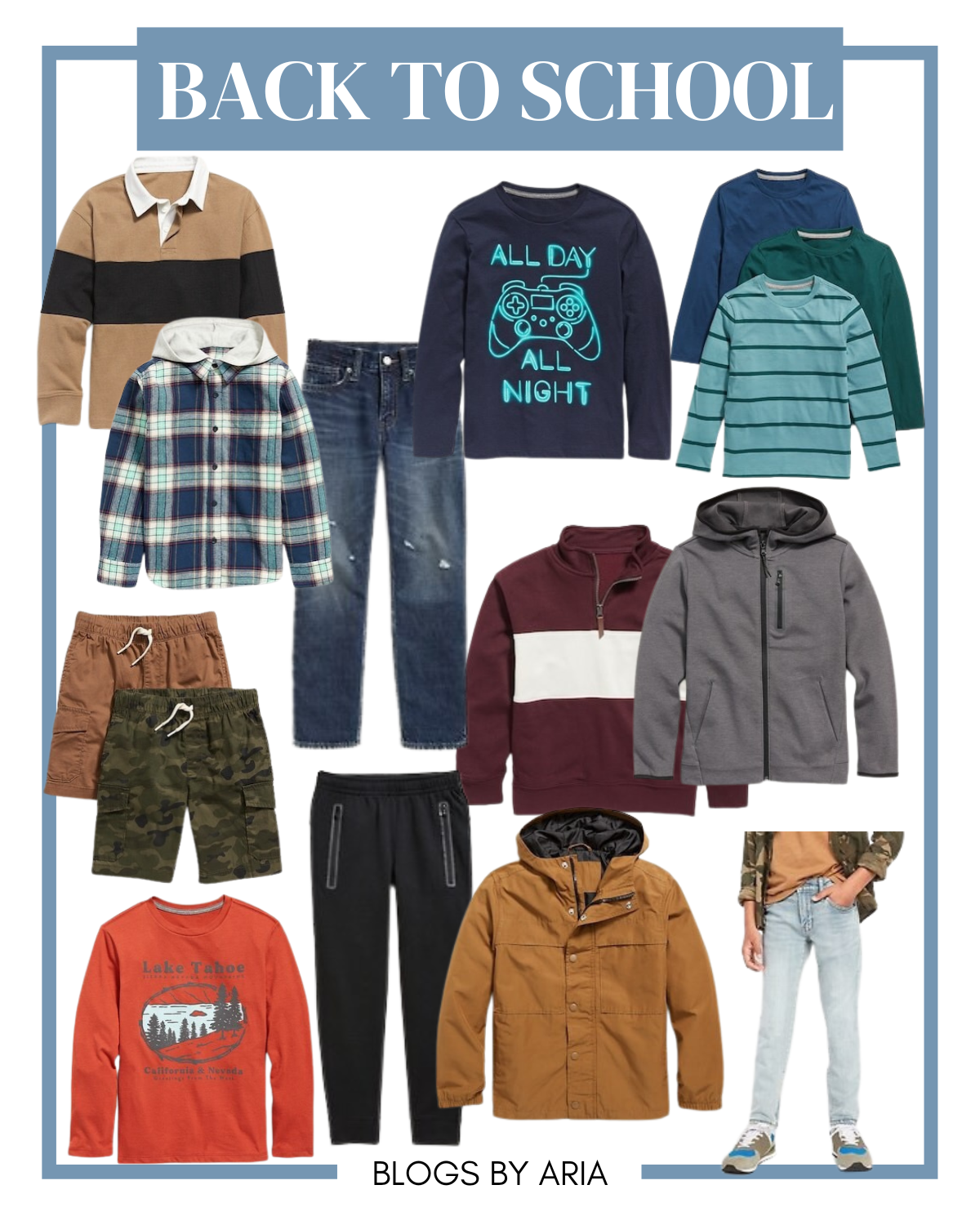 Old Navy has always been one of my favorite places to shop for kids clothes.  They're affordable and for boys, the jeans hold up really well.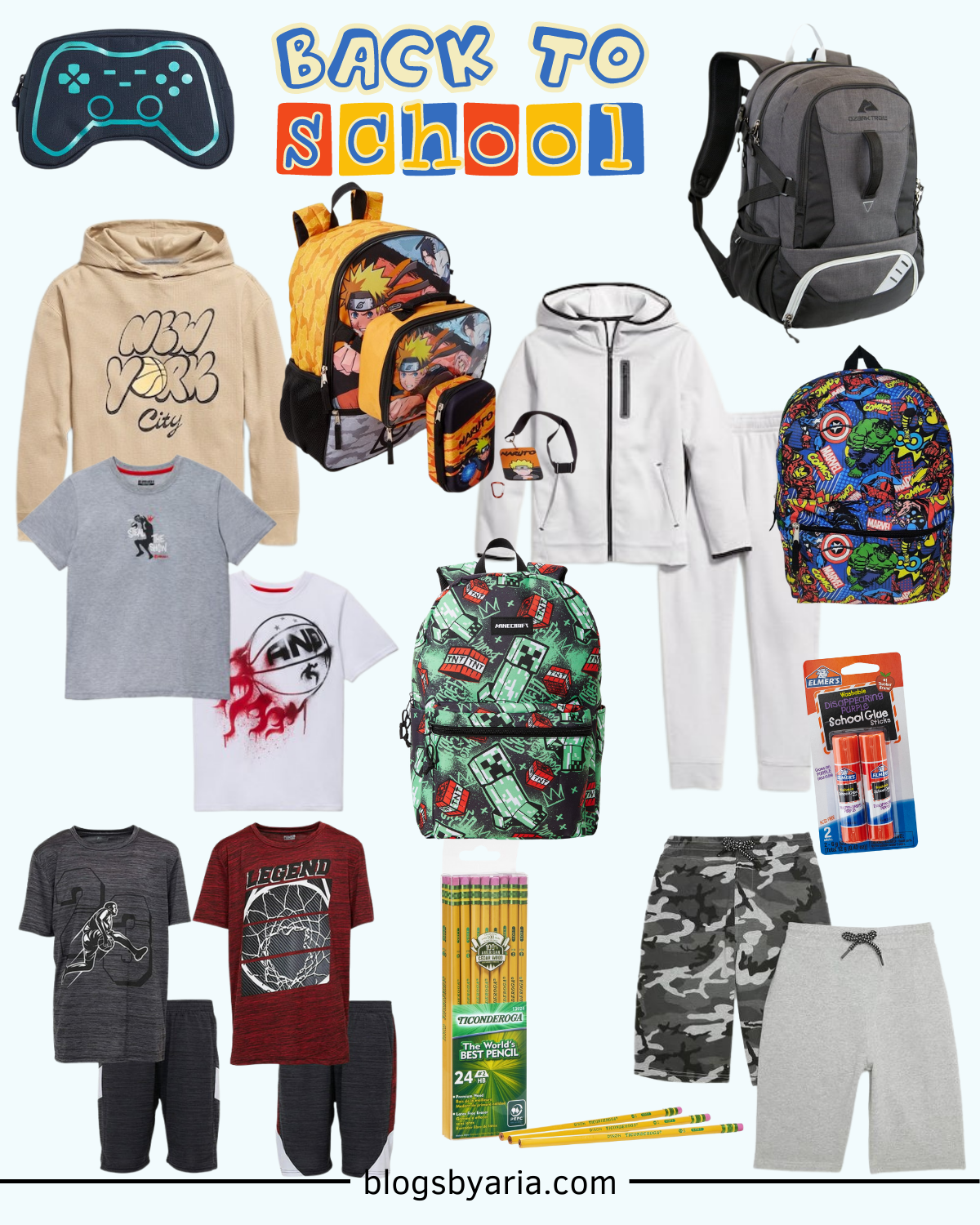 You can find affordable school supplies and clothes at Walmart!  So many great markdowns to help make back to school shopping a little easier on your budget.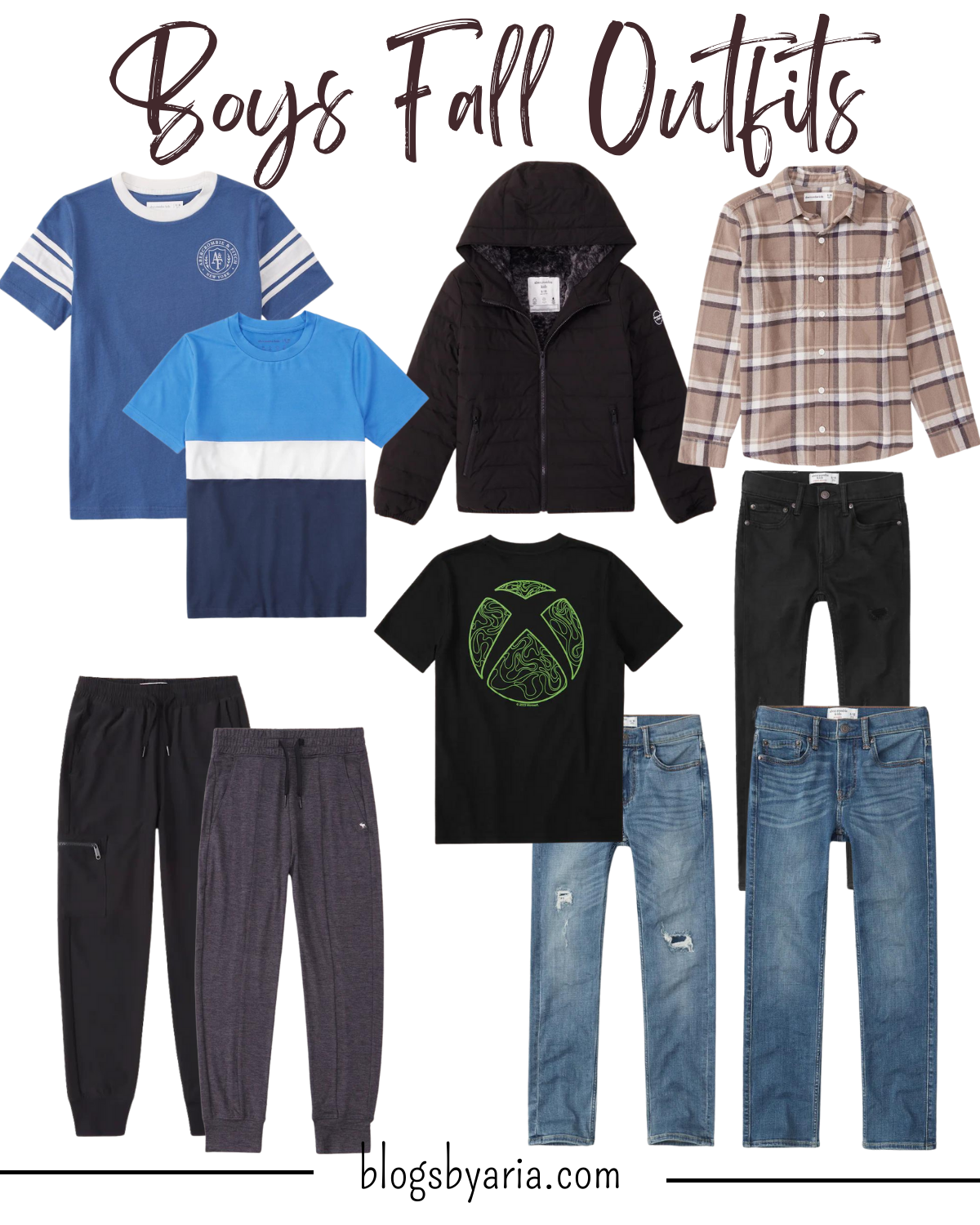 Abercrombie Kids is a great option for back to school shopping.  I really like their jeans and joggers for my son who is almost 14.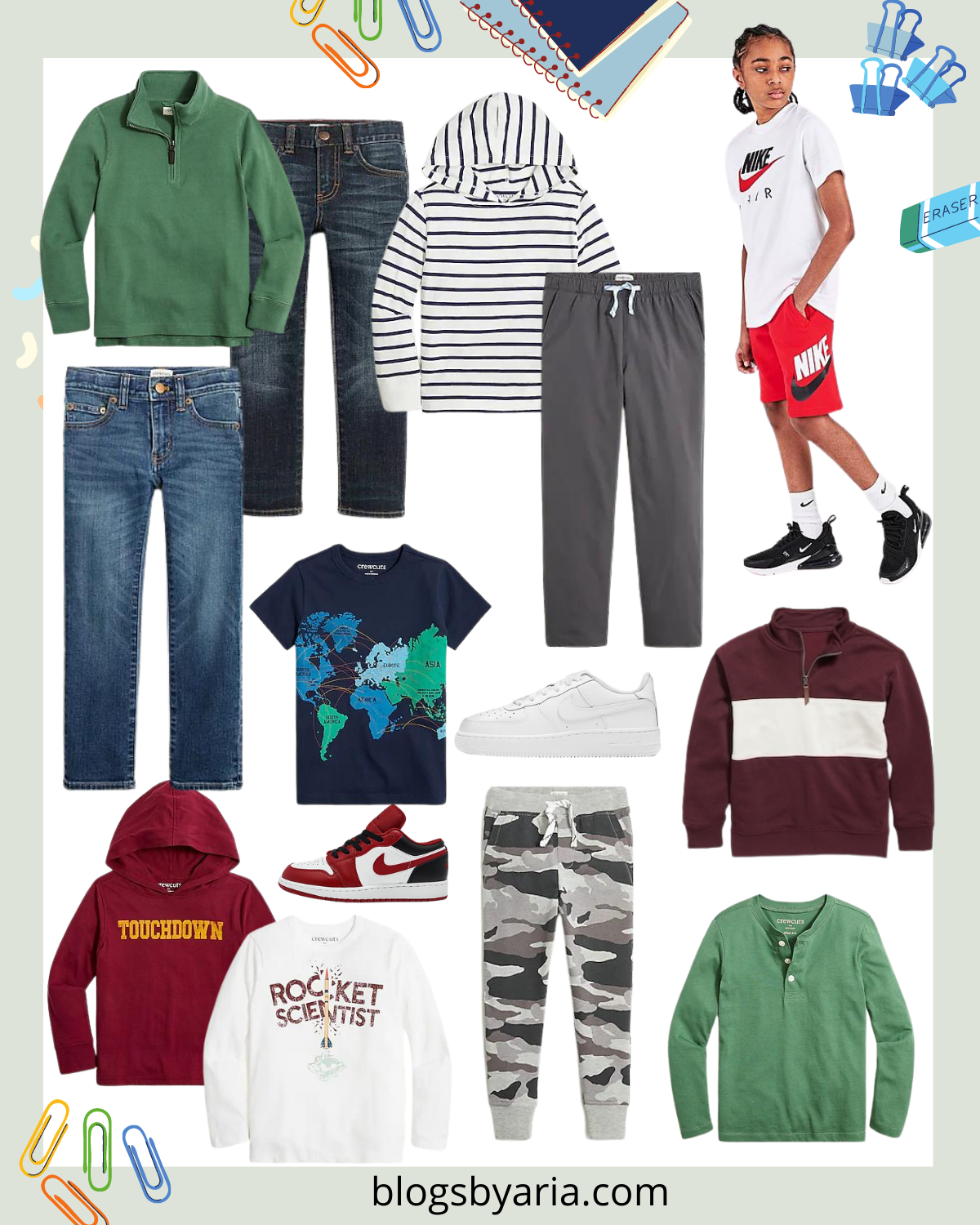 Another go to for me with clothes for my son is Finish Line and J Crew Factory.  They're both great on quality.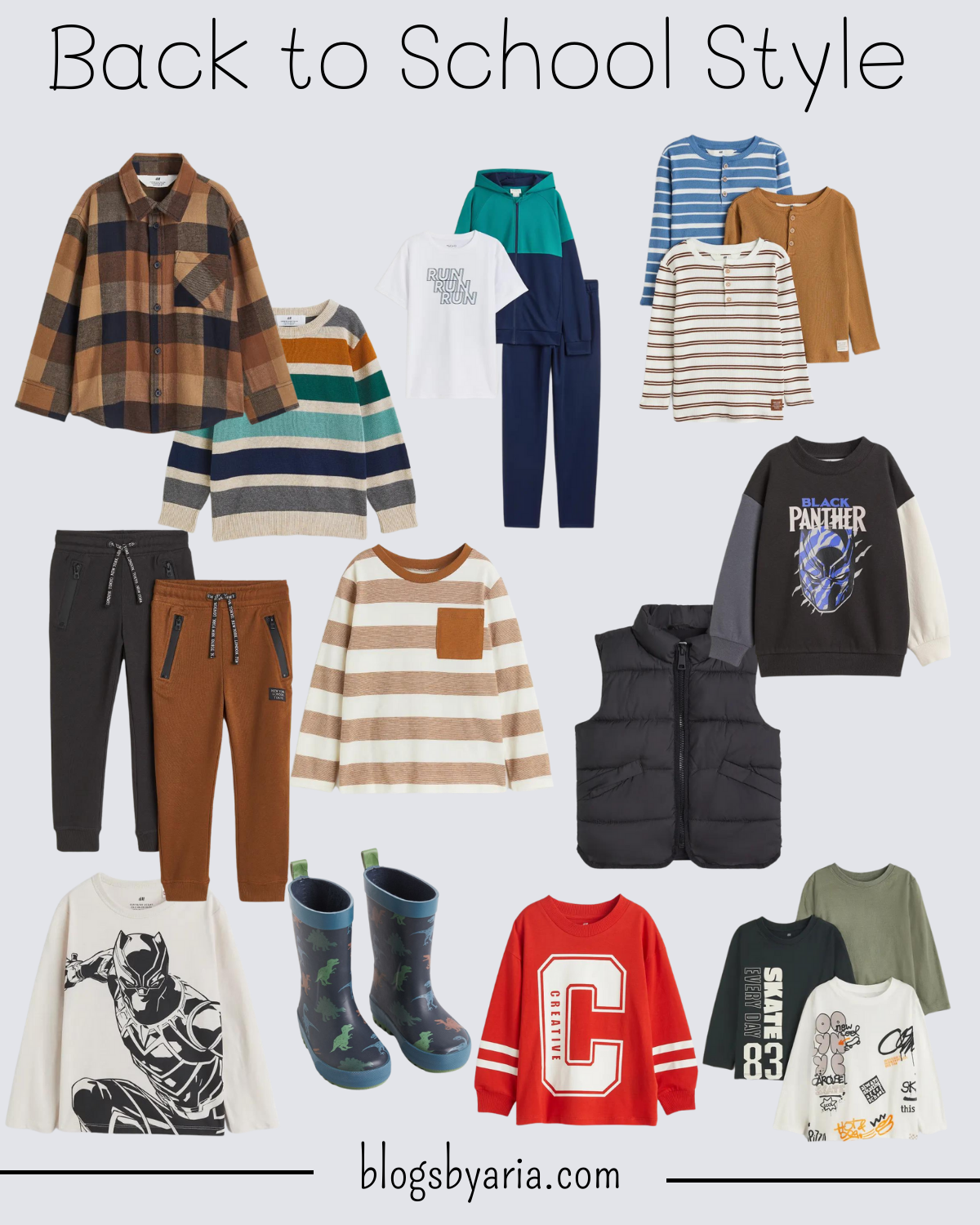 These are some really handsome styles for your younger boy for back to school.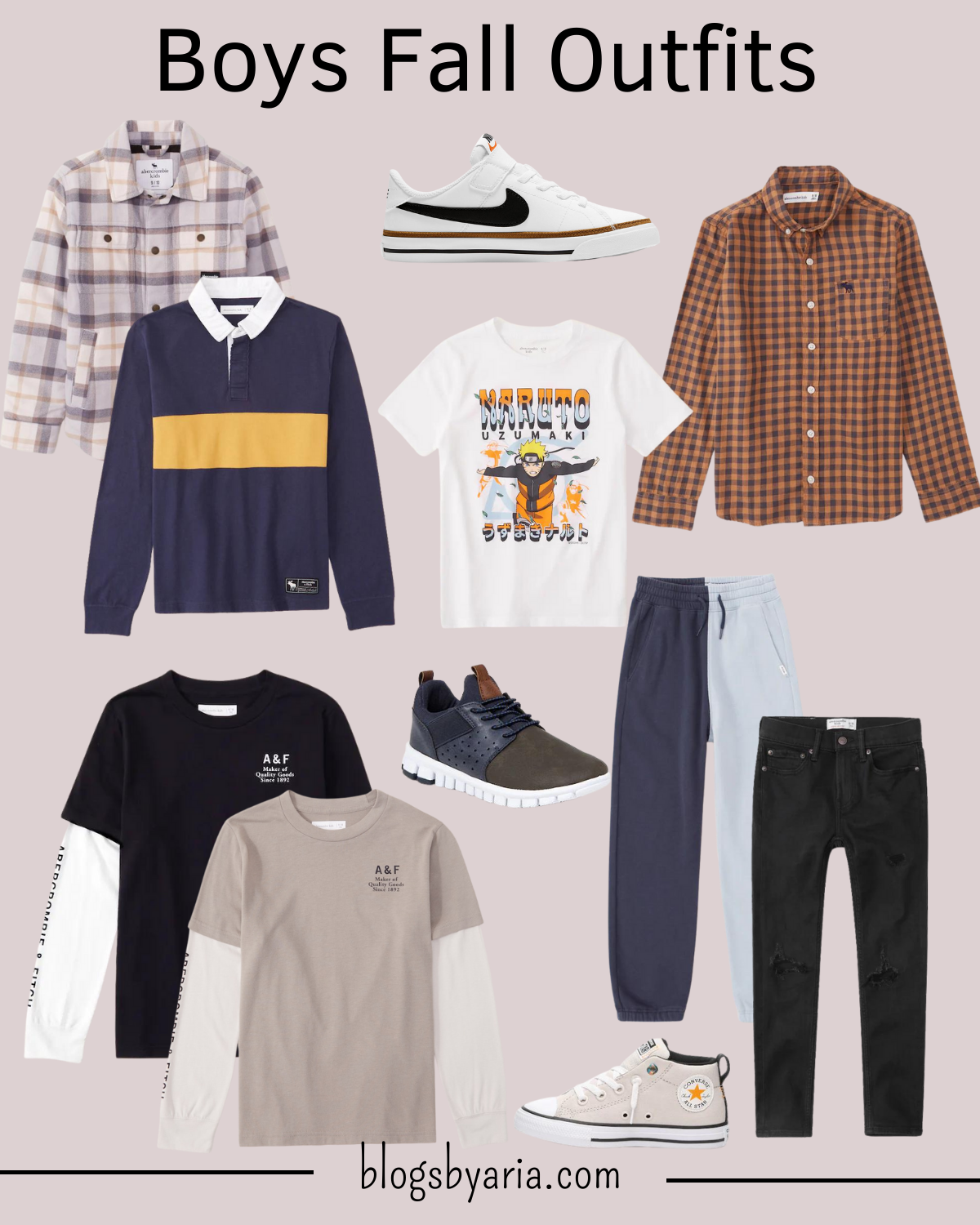 Here's a few more finds from Abercrombie kids.  The denim fits and wears really well.

BACK TO SCHOOL OUTFITS FOR GIRLS
Whether your girl is more into dresses or jeans, I've rounded up lots of great, affordable back to school outfits for girls you'll both love.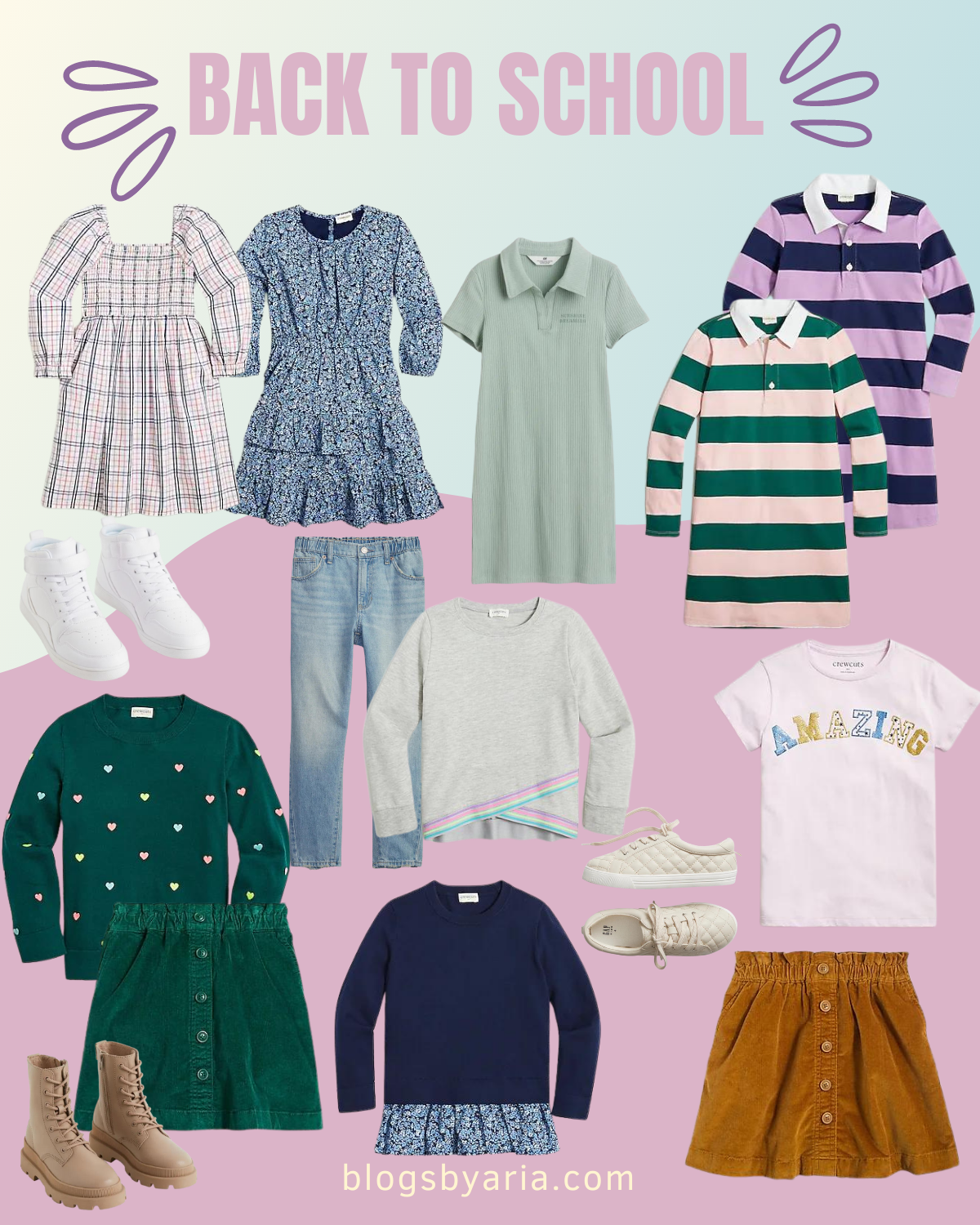 Aren't these corduroy skirts the cutest?  Lots of fun picks from J Crew Factory and a few more stores below.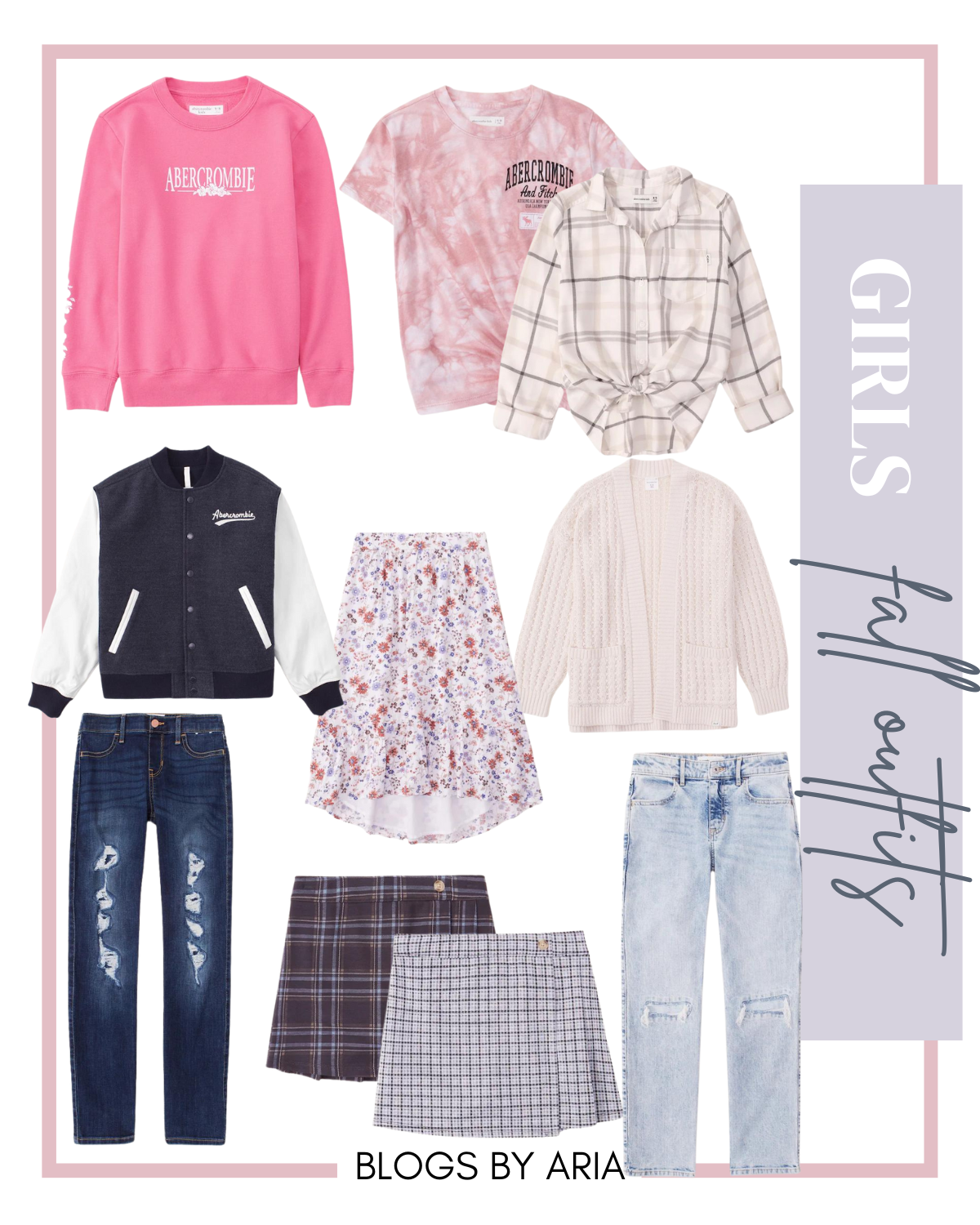 The same trendy jeans for adults are available for girls and tweens with the Abercrombie Kids line.  I love these picks!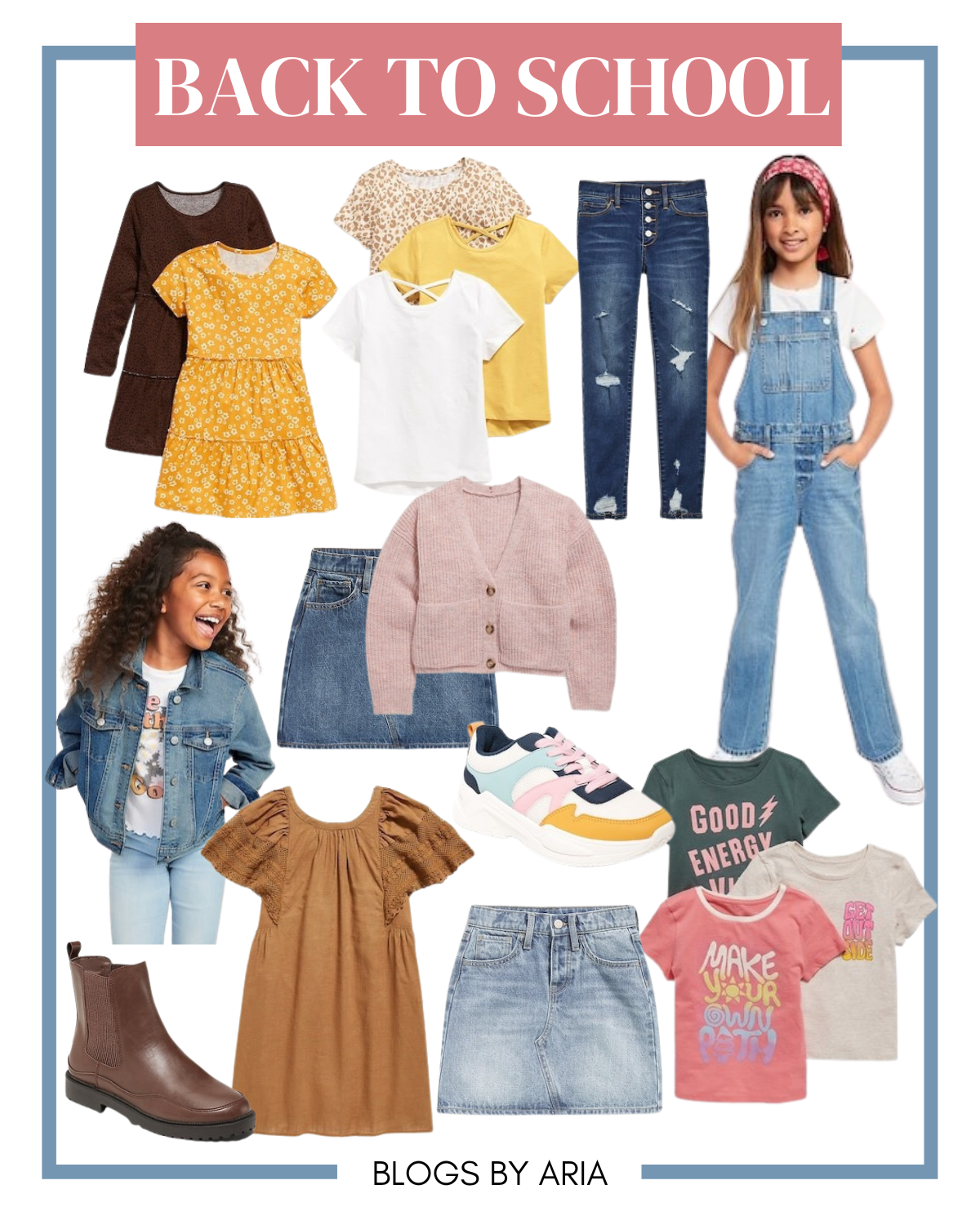 These styles from Old Navy are perfect for back to school and very budget friendly.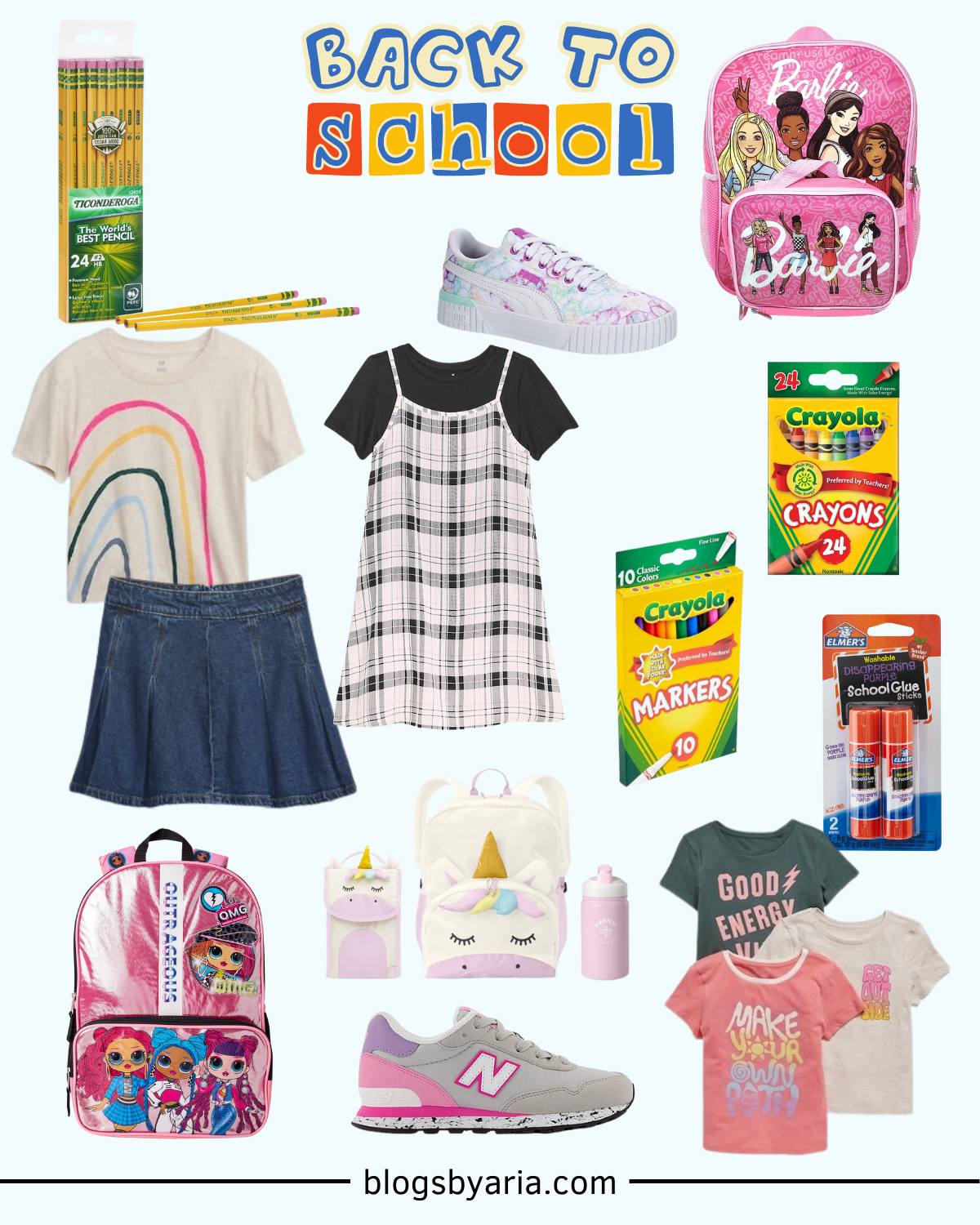 So many cute character backpacks are at Walmart right now and affordable school supplies too.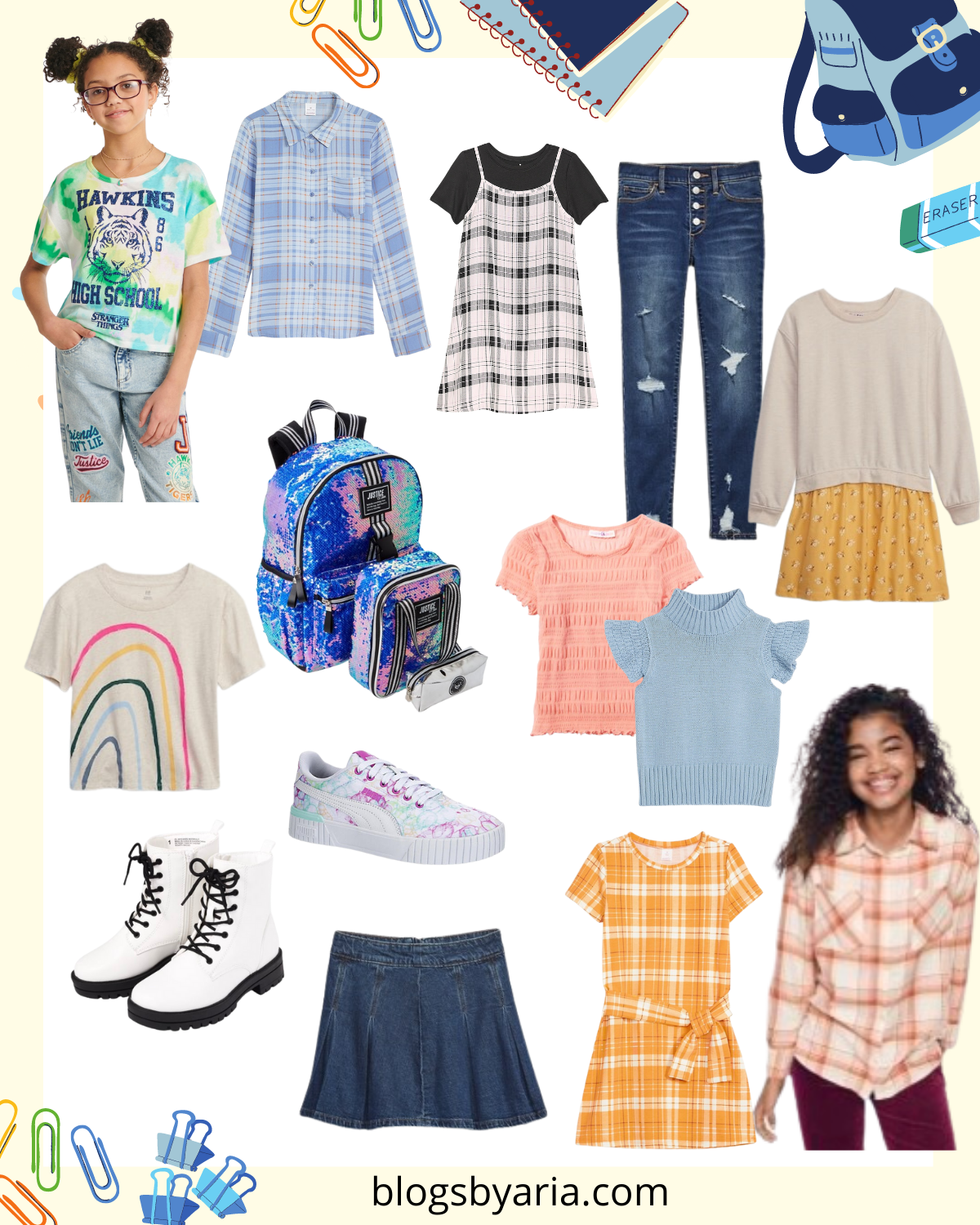 These are some cute finds for tween girls!  I've found that Justice (used to be my go to for my daughter) is back as online store.  And a new store called Sugar & Jade from The Children's Place.

More tween style options and older girl styles.

SCHOOL UNIFORM ESSENTIALS
If your children wear school uniforms here are a few school uniform essentials to get them started.  From what I've found when my kids did have to wear uniforms to school was to buy as much as you can now.  Go up a size if needed because around the Spring, restocking isn't as easy.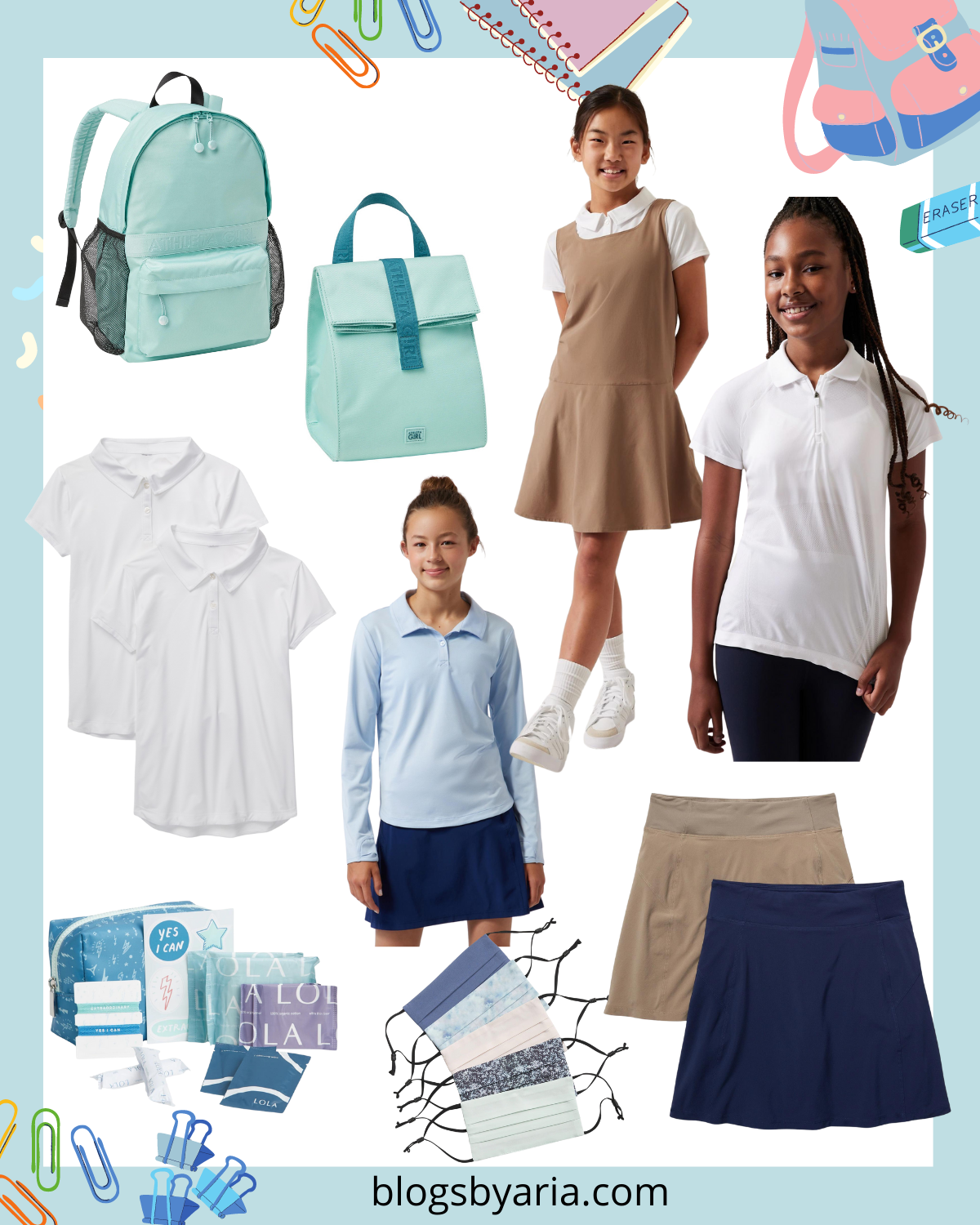 Athleta girl has some really good school uniform options especially if she's active at school.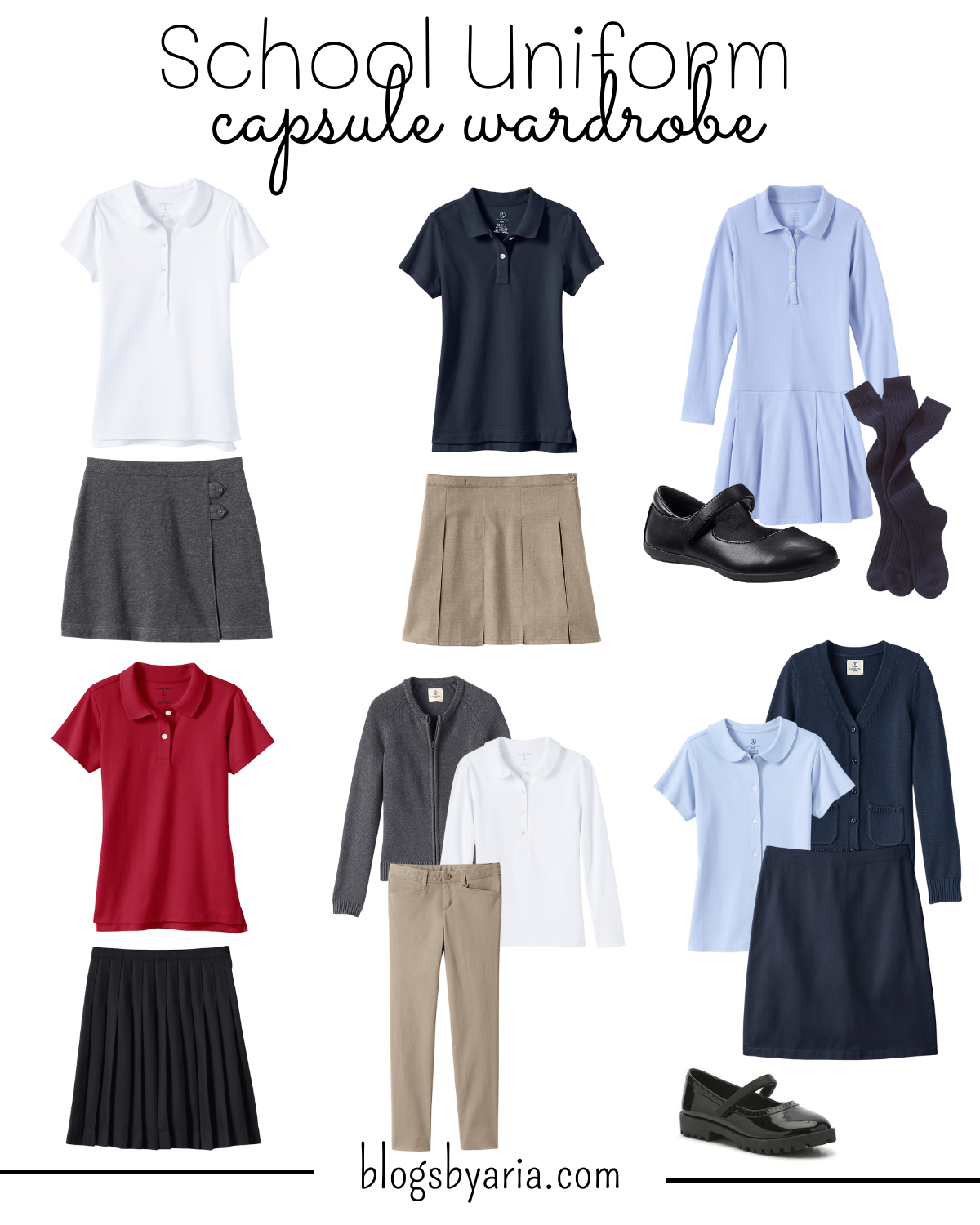 I've created a school uniform capsule wardrobe for girls.  Technically all school uniforms are a capsule wardrobe because it's mixing and matching, but you get my point 🙂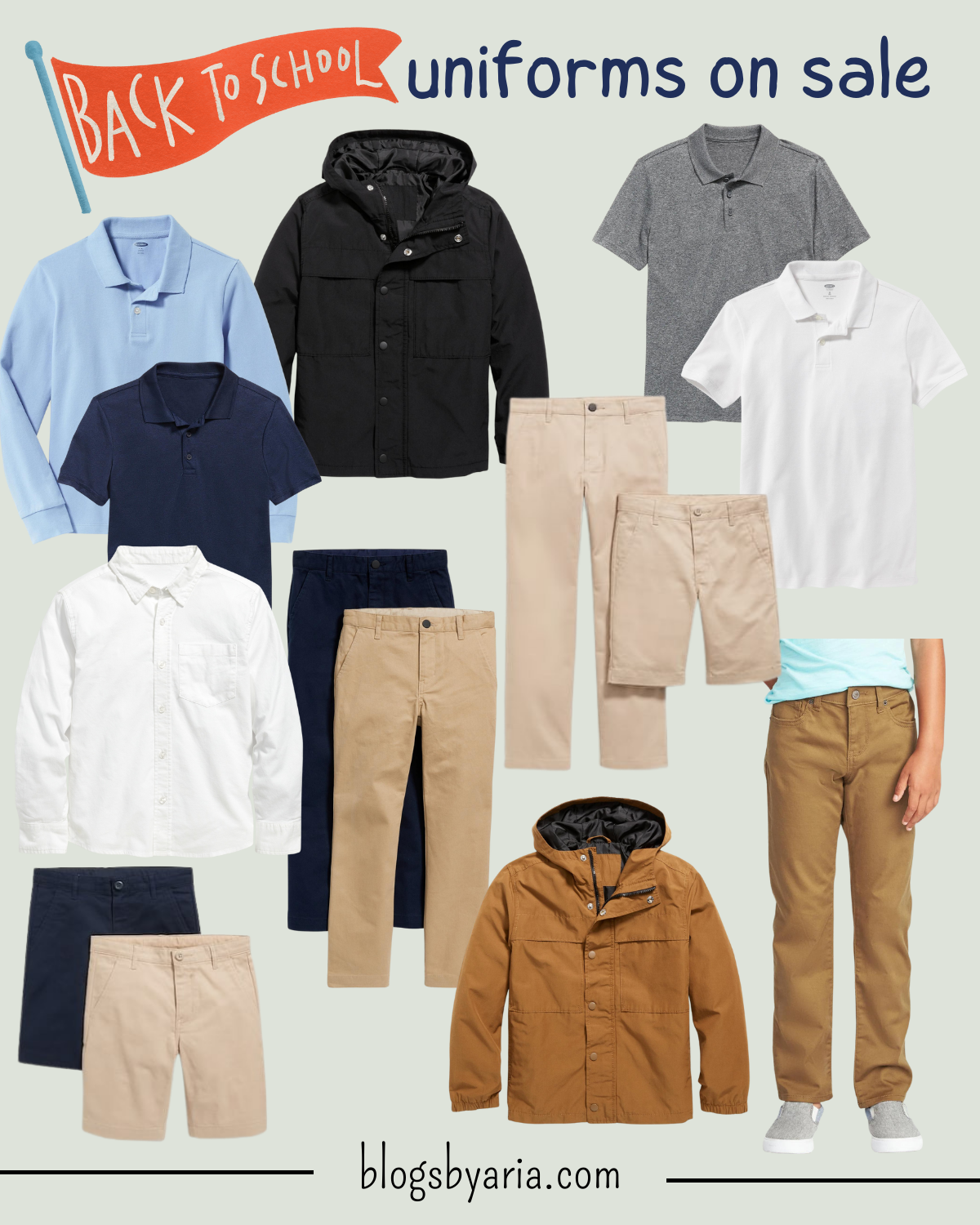 I'm not leaving out the boys for school uniforms!  Here's a few great picks from Old Navy.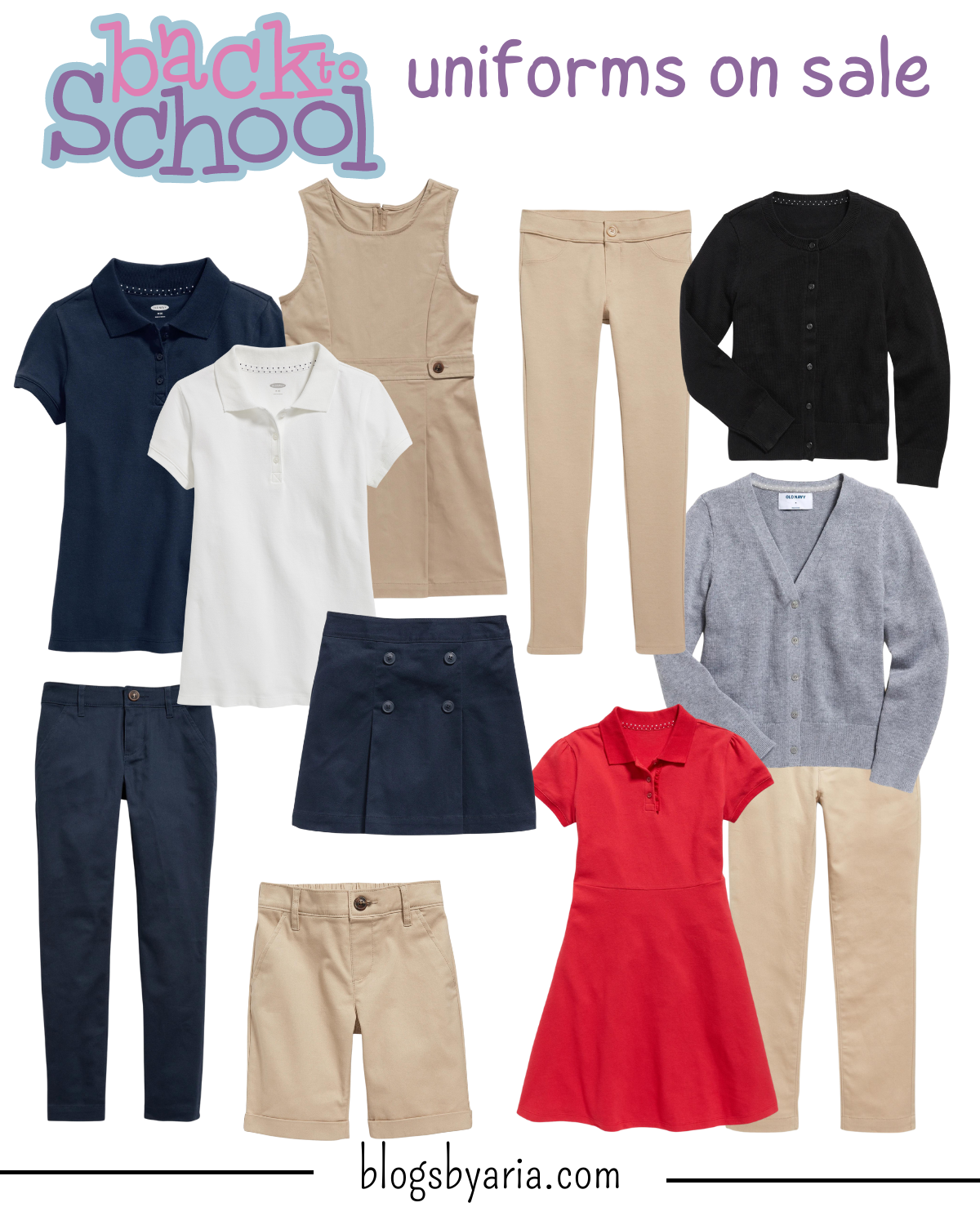 And here are some more school uniform options for girls from Old Navy as well.

BACK TO SCHOOL MUST HAVES
Here you'll find lots of functional and stylish bookbag options.  As well as pencil cases and lunch box essentials.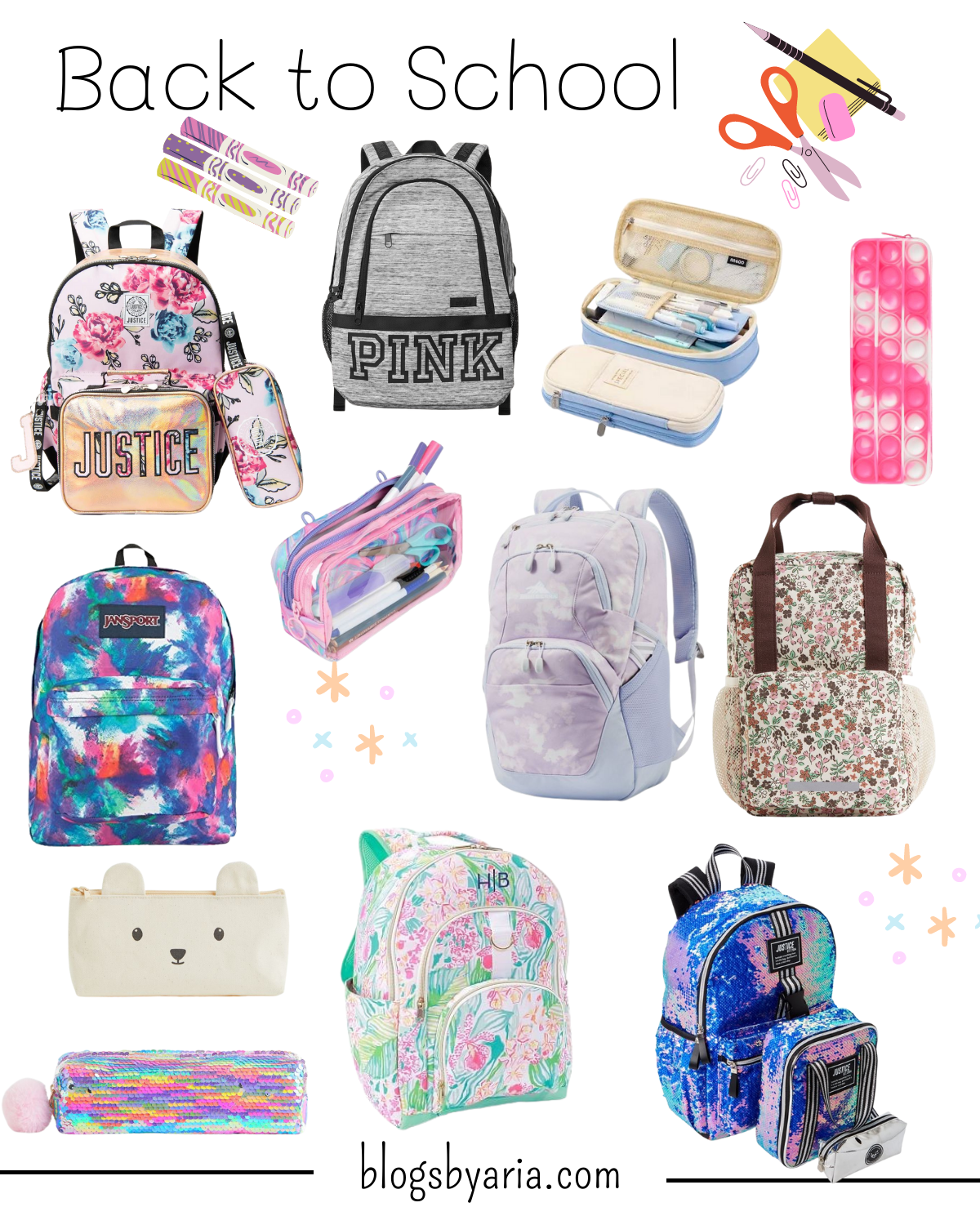 Whether your child wears school uniforms or not, a bookbag is a great way to show their personality and stand out from the crowd.

A good lunchbox is a must to carry them through the school year.  The one on the bottom left I actually have so that I can take my lunch to work.  It's small enough to fit into a lunchbag.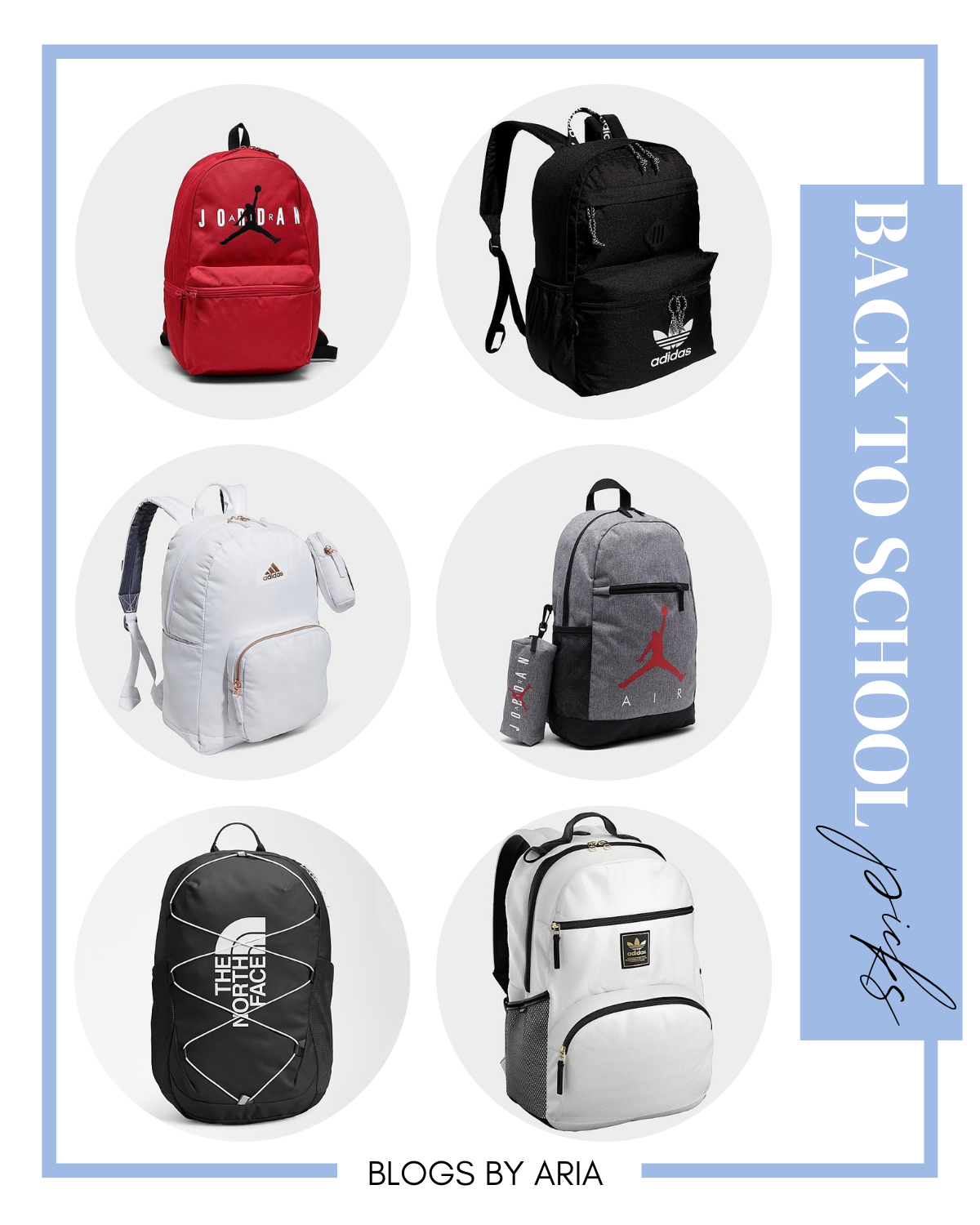 Below you'll see I've linked a lot of bookbag options for older kids, tweens and teens who are into Nike, Adidas and North Face.

I hope you found this ultimate back to school guide super helpful!  Like I mentioned before, I'm sharing even more over on my LTK.  It's a tough time with inflation, bills, regular life stuff and on top of that getting your children ready for back to school.
I've started sharing lots of deals as I see them on my Facebook page.  So many of you have reached out to tell me how much you like that so I will continue to do that.
I try to bring a little something to every social media outlet I'm on.  You don't have to follow me on every one but depending on what you like you might want to! 🙂
Facebook | Instagram | LTK | Tik Tok | YouTube