It's hard to believe that it's the end of July right!  If you've been counting down the days for the Nordstrom Anniversary Sale to open up, the time has arrived!  The #NSale opens to everyone tomorrow, Wednesday the 28th!  Popular picks will sell out, so get your wishlist ready so you can check out quickly!  Today I'm sharing my Nordstrom Anniversary Sale purchases and some of the top sellers that you've purchased.
I thought it would be good to share what I've purchased from the sale.  Most of what I've purchased I already have, but I'll walk you through all of that.
*this post includes affiliate links for your shopping convenience, you can read more about affiliate links by reading my Disclosure*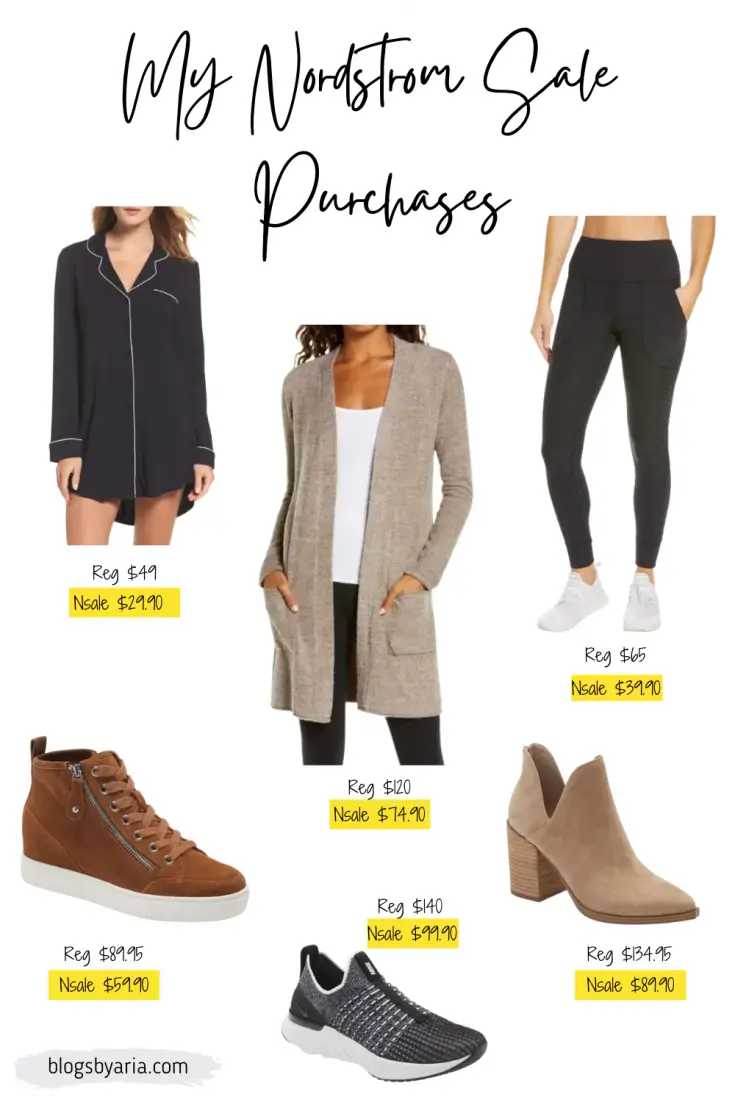 Moonlight Night Shirt – Sadly this is already sold out but I still wanted to share it.  I don't have it yet, it's supposed to ship next week.  When I went to Nordstrom to pick up an order I walked around to see if there was anything that spoke to me.  In the store they had the shorts pajama set and the full pajama set and when I touched the fabric I knew I wanted it.  I came home and ordered the sleepshirt because I prefer that over a full pj set.
Barefoot Dreams Cardigan – I knew that if I was going to buy anything this year it was going to be a Barefoot Dreams Cardigan.  Ya'll I get the hype!  If you're going to get anything from the NSale this year I must say, get yourself one of these cardigans!  There's lots of styles to choose from but I went with the Cozy Chic Lite long cardigan.
Even my husband touched this and was like wow!  It feels so amazing!  It's the perfect combination of comfy and cozy and it's not heavy.  So it's perfect in the office (why do they keep it so cold?) or to take with you to wear inside a restaurant or to cozy up at home.
I also love the length of the sleeves.  If you're like me and have issues with cardigans from Old Navy not coming past your wrists, that's not an issue here!  Admittedly, I don't ever want to spend more than $30 for a cardigan, but trust me when I say, you will not be disappointed!  That is, unless you pay for it at full price.
BAREFOOT DREAMS ON SALE

Zella Restore Soft Pocket Leggings – So many bloggers that I follow talk about how great Zella leggings are.  I decided to give these soft pocket leggings a try because…hello, pockets.  I've already had a chance to wear them and they are so super soft!  Why would anyone want to take them off!  They're not workout style leggings in my opinion.  They're definitely more relax on the couch and binge watch your favorite show kind of leggings.  Which is great for me!
ZELLA LEGGINGS ON SALE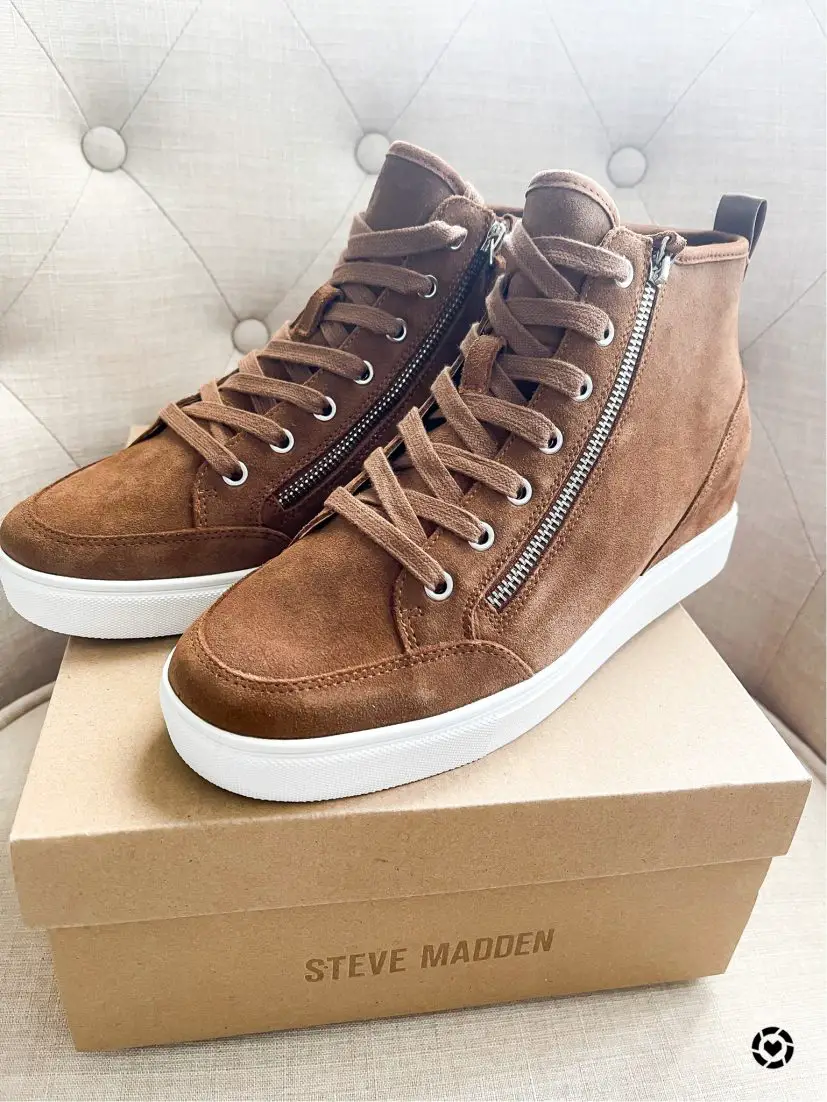 Cornell Hidden Wedge High Top Sneaker – I've wanted a good pair of wedge sneakers since the last Nordstrom Anniversary Sale.  I ordered these and was able to pick them up in store.  They fit true to size and are surprisingly comfortable to wear.  They add just enough height and I can't wait to wear them this Fall!
I think they're perfect when you want a little more comfort than you'll find with a boot or bootie.  Or when you want to elevate a casual look from wearing regular sneakers to these cute hybrid shoes.  That's exactly what they are, the best of both worlds!  The style of a bootie with the comfort of sneakers.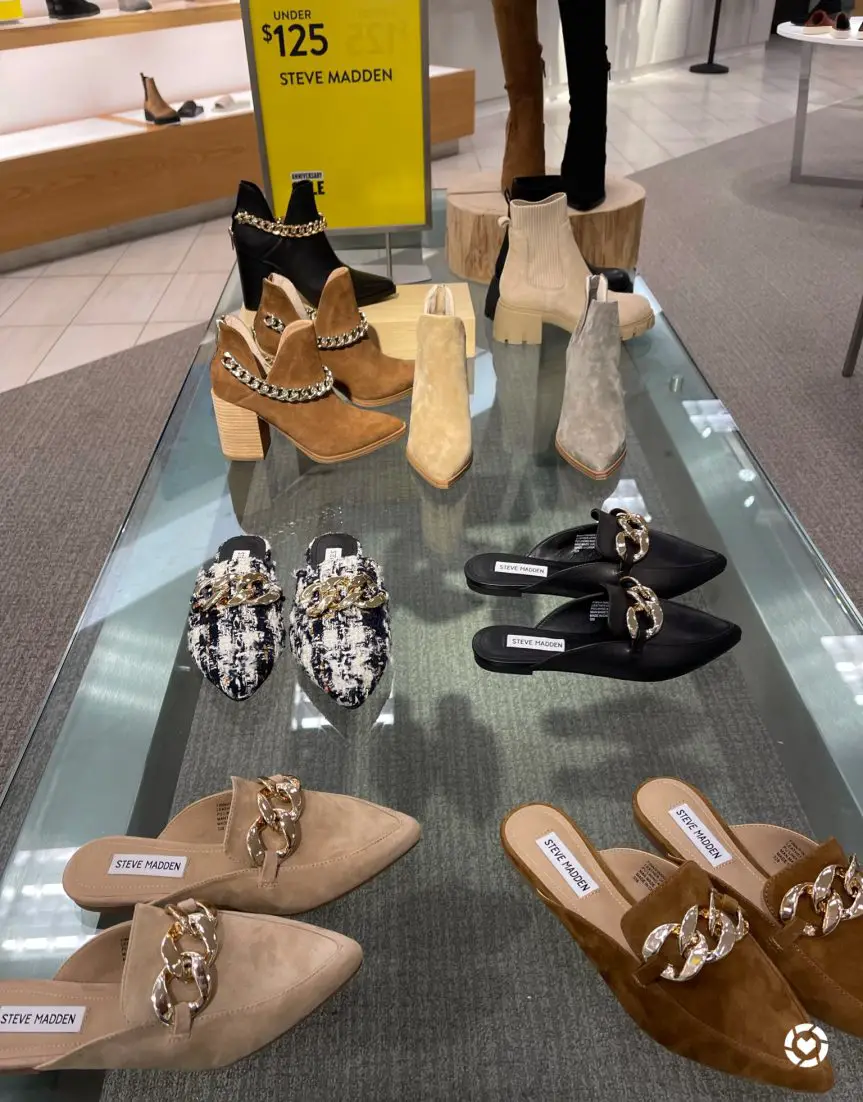 Tava over the knee boot | Cedar chain bootie | Cedar bootie | Finn Chain pointed toe mule | Hayle platform Chelsea boot | Sloanne platform bootie 
I snapped this shot while I was in the store.  I was really drawn to the chain booties but didn't know how much I realistically would wear them.  But I definitely wouldn't mind one of each of these shoes!  Mules are pretty popular again this year but the last I checked, they're not in my office's dress code.  Booo.
Steve Madden Cedar bootie – What I ended up buying was a pair of these booties in tan suede.  I ordered them a couple of nights ago.  They're on their way to me and I'll be sure to let you know my thoughts on them.  I've learned over the years to invest a little more into my shoes.  I don't care how inexpensive they are and how cute they are.  Cheap shoes are no fun for my feet.
React Phantom Run Flyknit 2 Running Shoe – Finding good sneakers is not always the easiest task.  I decided to give these a try after seeing a few reviews on them.  They don't have laces and they feel amazing on my feet!  There's a lot of good support in them which I need because I'm flat footed.  They're super cute but I got them for function and will be doing a lot of walking in these.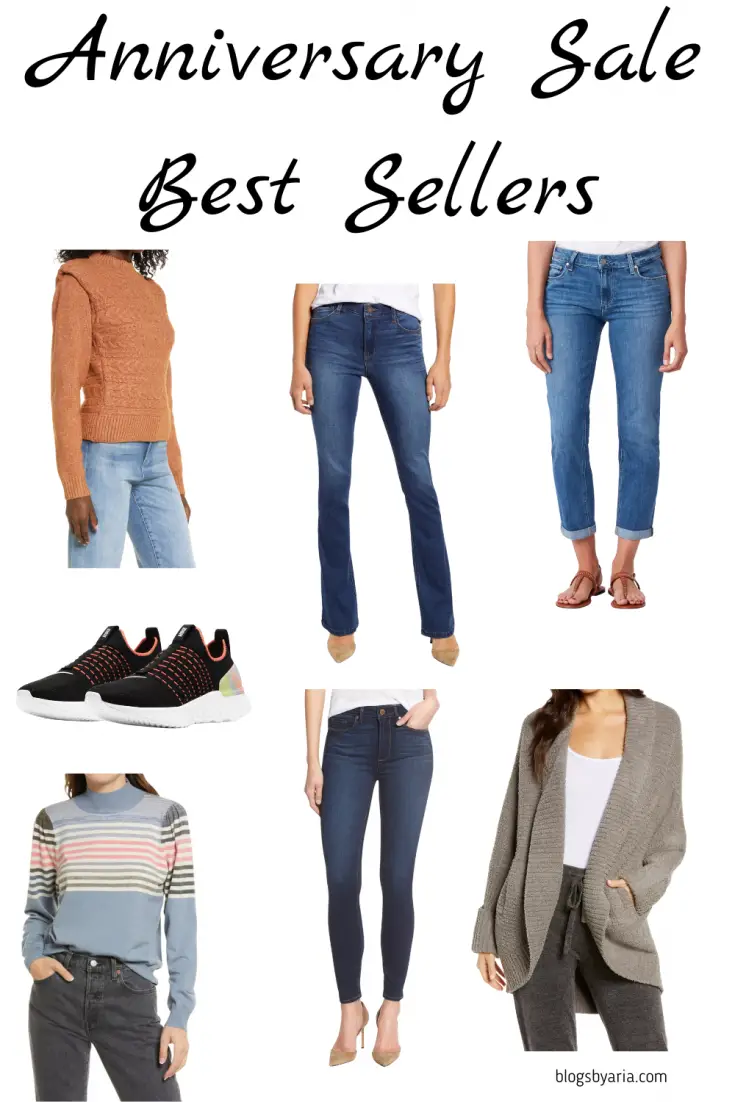 Lastly I wanted to share some of the best sellers that ya'll have purchased from the Anniversary Sale.  These are pieces that I can see from my side that have been big hits with my readers.
I knew the Barefoot Dreams cardigans would be a big hit…they're super popular and now is the time to get them.  Lots of people stock up to give them as gifts.  And it looks like I'm not the only one who got the Nike Flyknits!
SHOP NSALE TOP SELLERS

For the remainder of the sale I'll be sharing a lot of finds on my LIKEtoKNOW.it so be sure to download the app and follow me.  I'll be sharing items that are in stock and under different price points.  I recommend downloading the app but you can also click on my Shop my LTK here on the blog.
If you've shopped the Nordstrom Anniversary Sale I'd love to know what you picked up!  Or if you're shopping when the sale goes public tell me what's on the top of your list to buy!  Until next time my friend ♥
NORDSTROM ANNIVERSARY SALE 2021 POSTS: